There's no shortage of things to do in Portland. Ghost tours, breweries, hiking trails galore, epic views, waterfalls to chase, and exploring beyond the city, into the woods, and along the coast…
Portland might be a metropolis, but it's also made for adventurous souls! Portland is an excellent place to base if you want to explore the great outdoors without packing up your bags for a whole week.
Here are some of our personal favorite parks, activities, tours, and experiences around Portland.
Best Things To Do in Portland
---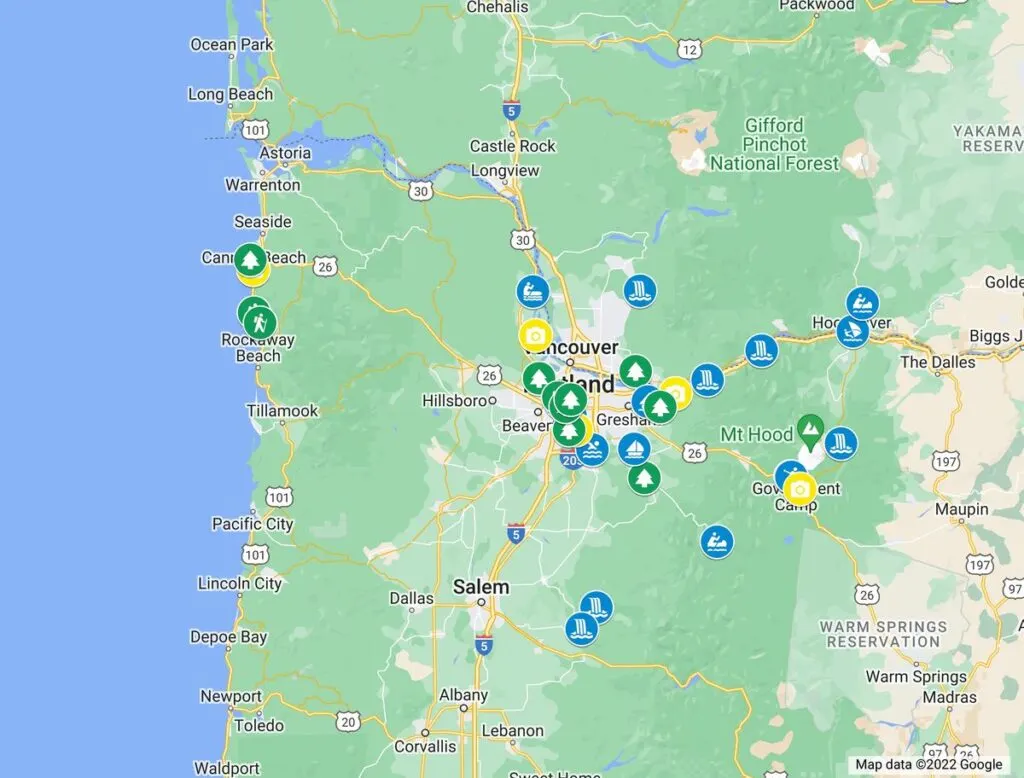 Hikes and Parks
1. Tom McCall Waterfront Park
This park gives you the best of all worlds. You can stay in the center of Portland, with all the restaurants, shops, and accommodations you need, but still take some beautiful walks and fresh waterfront views.
The park was once the site of a former highway but has been transformed into the city's green lungs, hugging the Willamette River.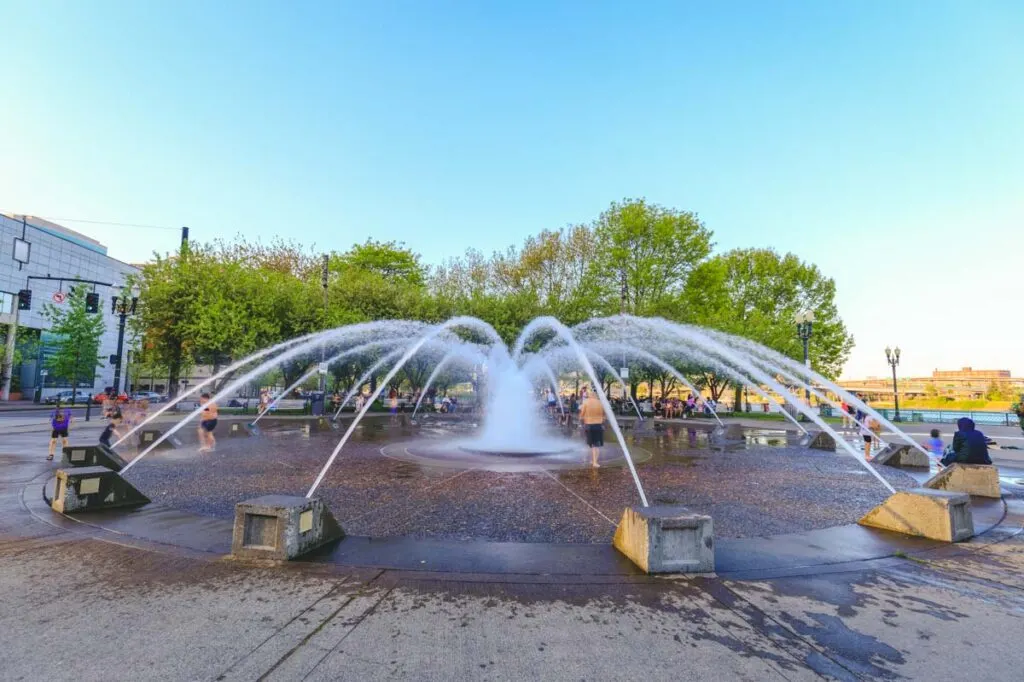 As well as plenty of paths to stroll around, the park boasts a few key attractions, such as the Japanese American Historical Plaza, which blooms to life in spring thanks to the hundreds of cherry trees.
During fall, however, this walk along the riverfront is equally as stunning, where the surrounding trees turn all shades of reds, golds, and orange.
2. Marquam Nature Park
If you are looking for something within walking distance from downtown Portland that still gives you that little bit of adventure, Marquam Nature Park has you covered. There are miles of hiking paths to enjoy, some of which are paved for a more effortless walking experience.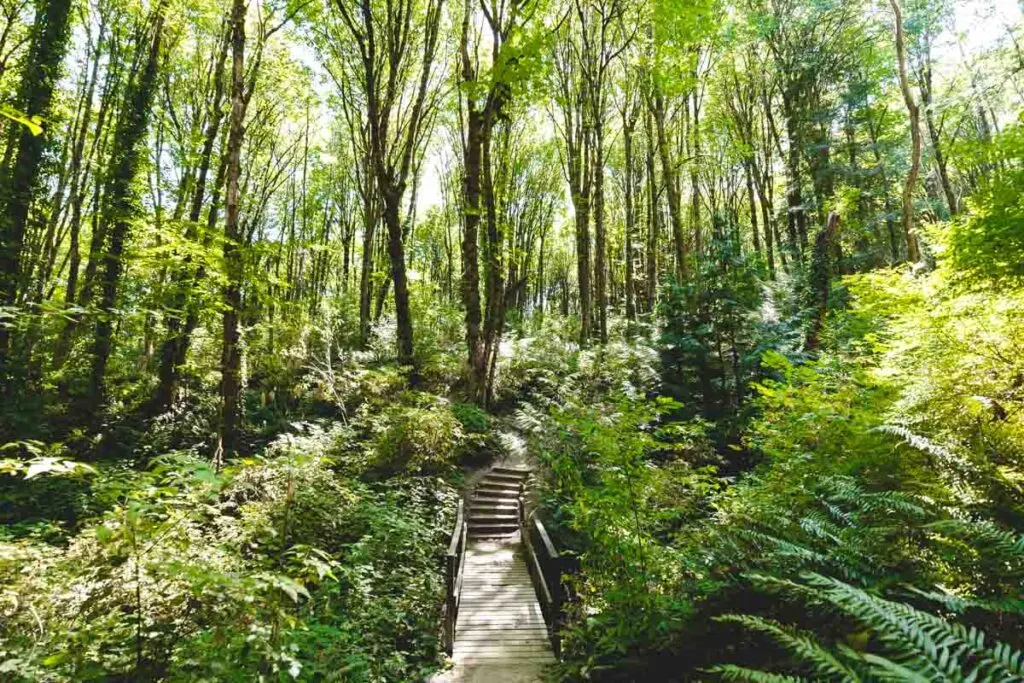 If you only have time for one hike, make it to the Marquam Nature Trail, which heads into the heart of the park. There are a few steep parts, so don't be mistaken into thinking this is just going to be a walk in the park… (pardon the pun).
If you look carefully, you may even be able to see Mount Hood. There are also a few shorter routes if you don't have time for the whole 7 miles.
---
READ MORE: Exploring Marquam Nature Park in Portland
---
3. Macleay Park Hiking
Macleay Park is a stunning place to take a hike, and the best thing is that it is super close to downtown Portland. The park's hilly hiking trails are shaded by large Douglas fir and towering western red cedar. The Macleay Park Trail is one of the most walked hikes in the larger Forest Park of Portland nearby.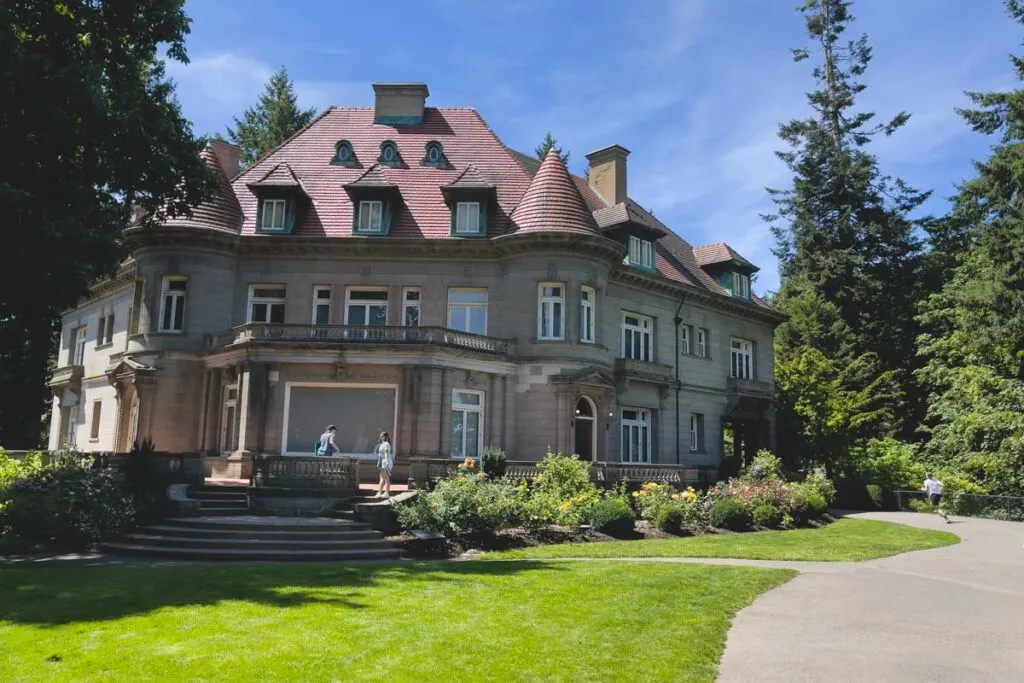 The 5-mile round trip will take you to the Pittock Mansion, following Balch Creek. The Pittock Mansion offers some incredible views of the city below and is an excellent stop if you want to learn a little more about the area's history.
Don't get too excited when we tell you this park is home to a witch's castle. Although named Witch's Castle, it is an old restroom!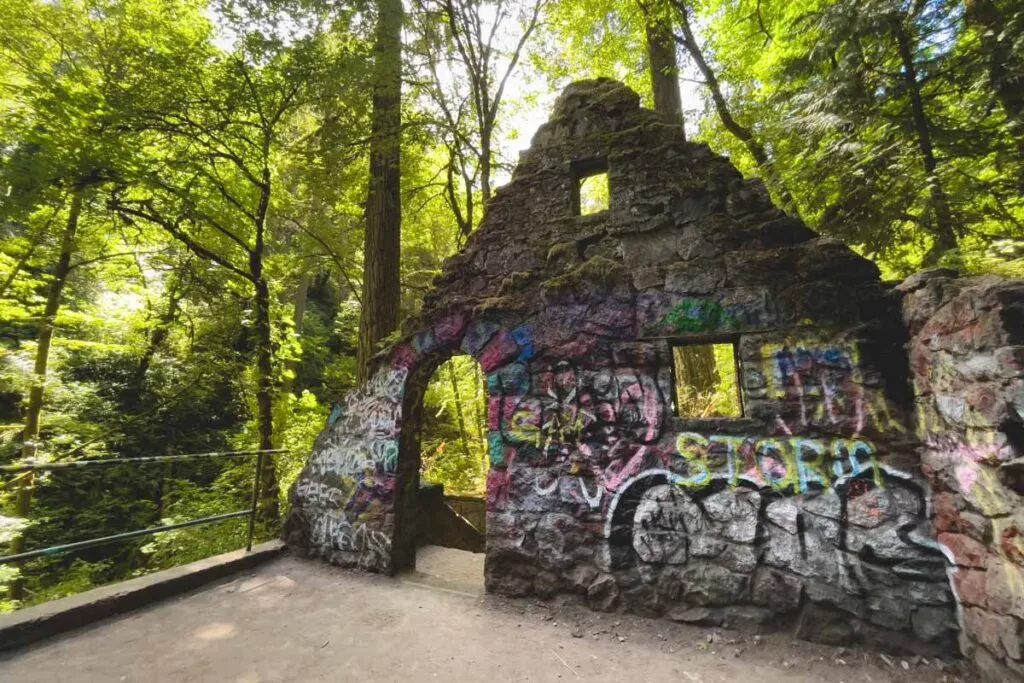 The building is now completely covered in atmospheric moss, the old stone glinting, the odd bit of graffiti adding to the effect. It is certainly something interesting to spot on a hike in this area and an unusual thing to do in Portland.
---
RELATED: 20 Parks in Portland for The Adventurous!
---
4. Washington Park (One of The Best Things to Do in Portland for ANYONE!)
Despite the confusing name, Washington Park is located in Portland, and has a lot to offer, plus has the added benefit of being just a few miles from Downtown.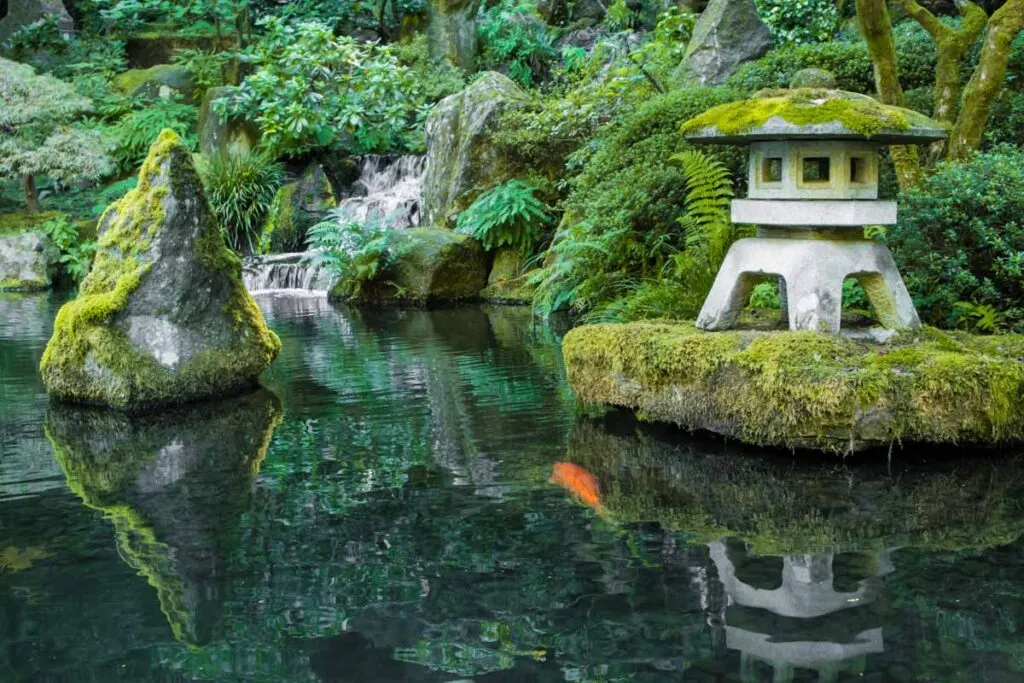 Some attractions include the World Forestry Center's Discovery Museum, where you can learn about the fascinating world of forests and even see a five million-year-old petrified stump of a Giant Sequoia tree.
There is also a rose garden, a stunning Japanese Garden, redwoods, a bamboo forest, picnic tables galore, and a fun playground for the kids. This park can't be missed when it comes to things to do in Portland.
---
READ MORE: Exploring Washington Park in Portland, Oregon
---
5. Tryon Park
Famous for the many trails that criss-cross their way through the landscape, Tryon Park is a great escape from the bustle of Portland without traveling too far. It is located just 15 minutes away from Downtown, so you could even head here for an extended lunch break!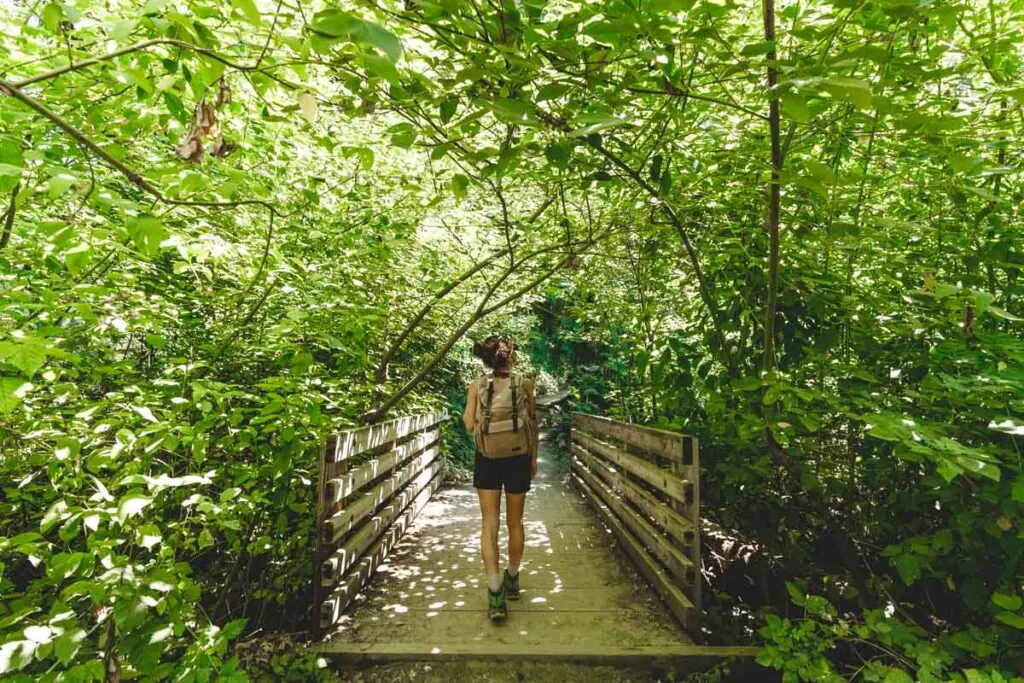 There are 8 miles of trails to try out and plenty of ways to cut corners if you were looking for just a short stroll. One of the most popular trails in Tryon Creek is the Triple Bridge Loop, which will take you through beautiful temperate forests. It's just stunning!
Trail running, jogging, cycling, and horseback riding are popular activities within the park. If you want to learn more about the area, take a guided hike or visit the park's nature center.
---
READ MORE: Exploring Tryon Creek State Natural Area in Portland
---
6. Elk Rock Island
Sitting proudly in the middle of the Willamette River sits Elk Rock Island, just waiting to be explored. Despite being an island, it is possible to reach it during low tide via a land bridge. It is a brilliant place for some hiking, with plenty of wildlife viewing along the way.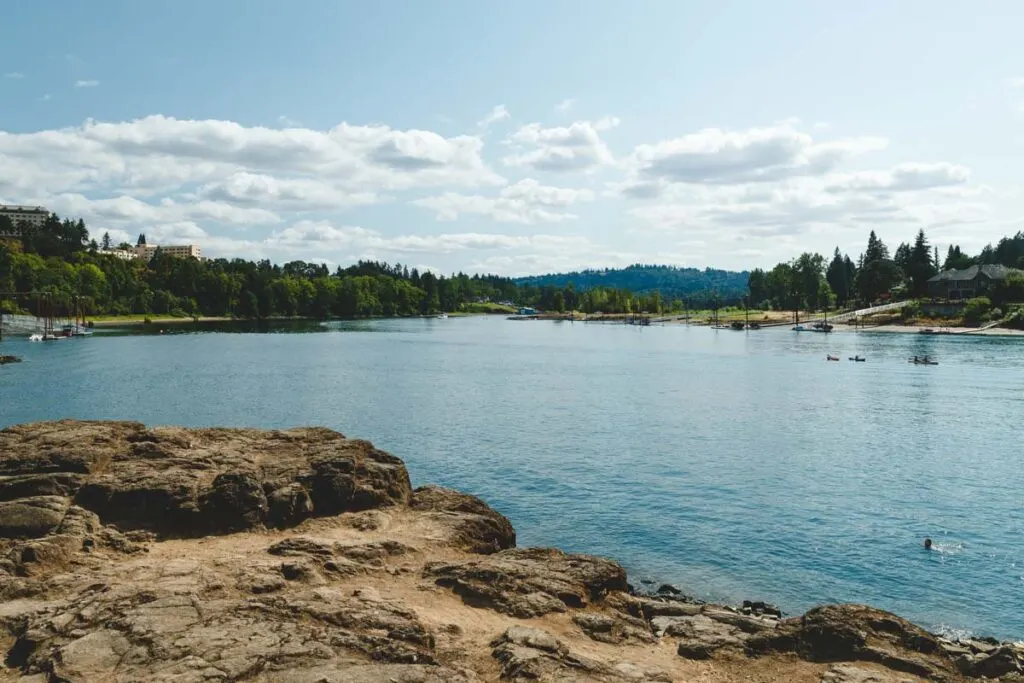 The island is 40 million years old so you will walk on one of the oldest parts of the Portland area. This, coupled with the exciting landscape, flora, and fauna, makes it one of the best places to hike in Portland.
7. Forest Park
If you want to leave the city without really leaving the city, Forest Park is your answer. This huge park is northwest of the city, providing an idyllic rural escape for people and wildlife.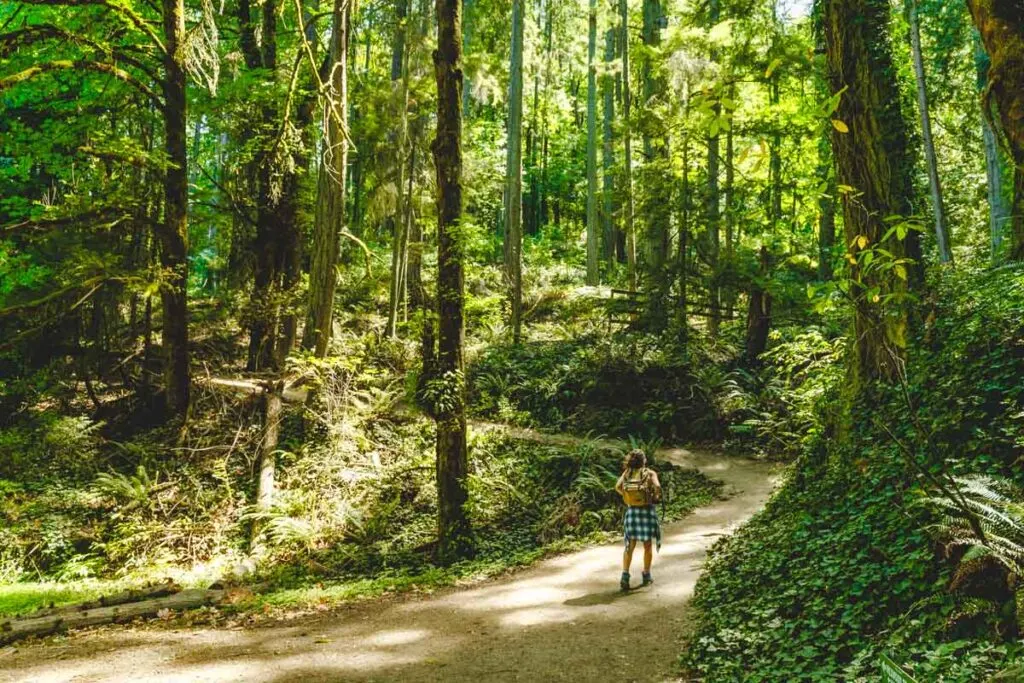 There are around 80 miles of trails to explore, with one of the most popular being the Wildwood Trial. At 30 miles long, you might not feel like doing it all, but there are several points of interest along the way, such as the Pittock Mansion, Washington Park, and the Audobon Society Sanctuary.
You can also hit some trails on horseback or bike for those who don't want to hike. This is the city's green lung, so keep your eyes out for wildlife and enjoy.
---
READ MORE: 8 Top Hikes in Forest Park in Portland
---
8. Oxbow Regional Park
The Sandy River flows through several parks near Portland as it makes its way from Mount Hood to the Columbia River. Oxbow Regional Park is the best place to make the most of it as it straddles the waterway through several twists and turns.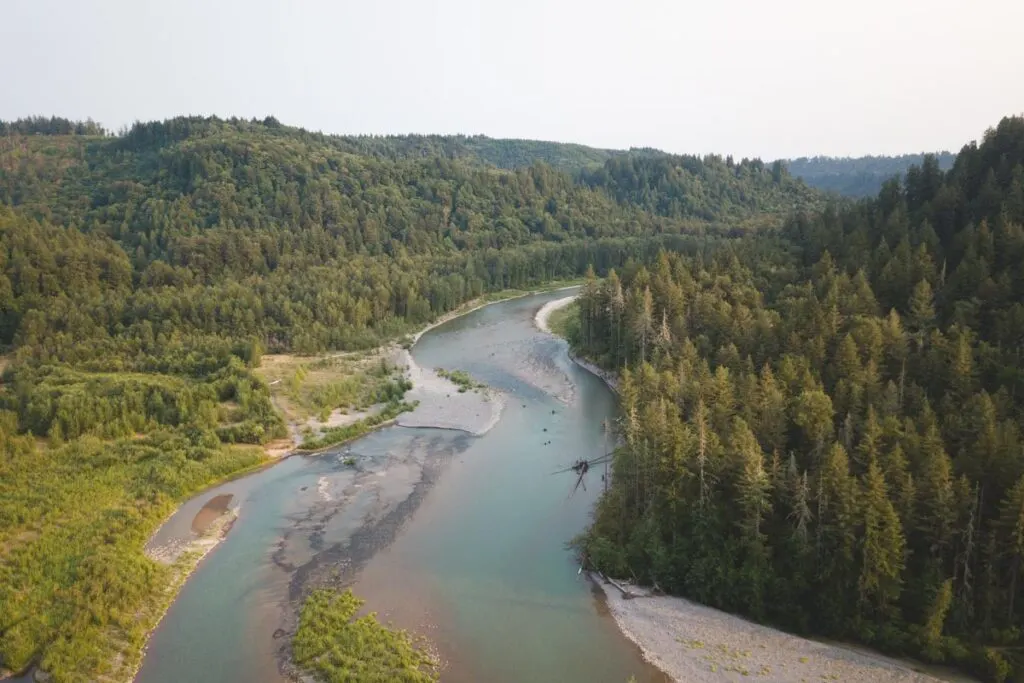 It's one of the best spots for fishing in the area, filled with steelhead trout and salmon, who also make their way here to spawn. If you're not much of an angler, the park is just as popular for paddling or floating.
Away from the water, you can enjoy the many hikes that take you through the lush old-growth forest. Most hikes are short and easy, with opportunities to spot wildlife like elk and deer.
---
READ MORE: Oxbow Regional Park Outside of Portland—Hike, Paddle, Fish, & Camp!
---
9. Sauvie Island
As one of the largest river islands in the country, Sauvie Island gives nature lovers a lot to explore, and if you love berries, that is even better. The island is a vast 26,000 acres and provides plenty of things to do. Let's cover some of the most popular activities: where the berries come in.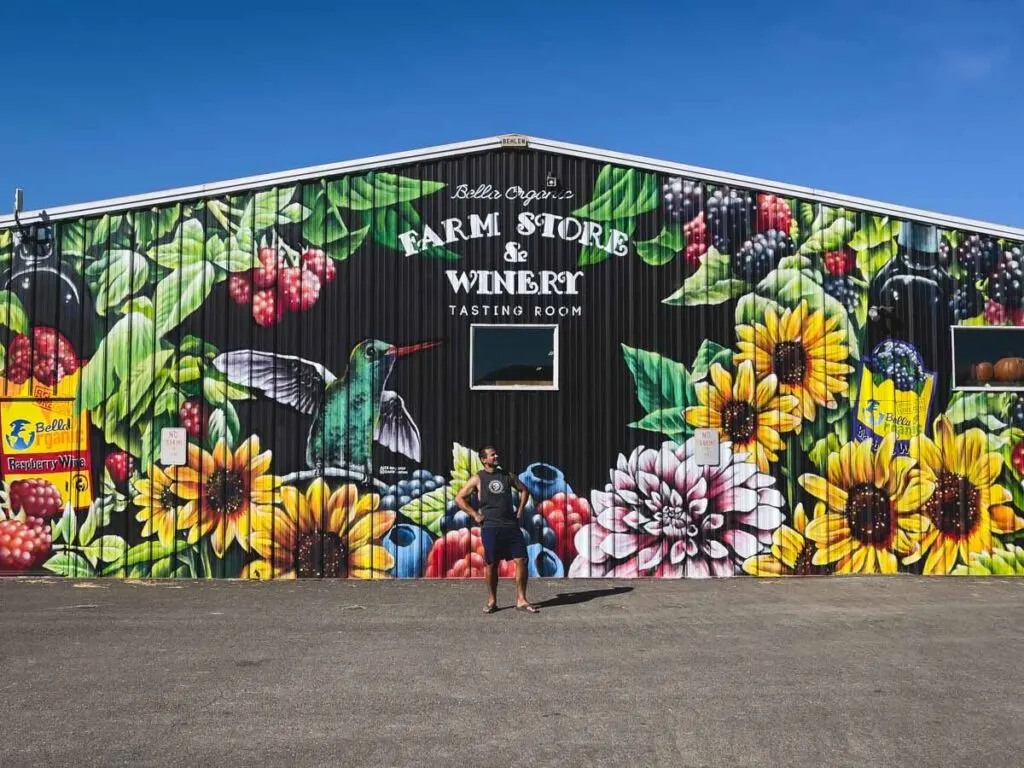 Strawberries, blueberries, and blackberries never taste sweeter than when you pick them yourself, and there are plenty of pick-your-own farms open in summer and fall where you can fill baskets and bags with freshly picked goods. It is one of the best things to do in Portland (and yummiest too).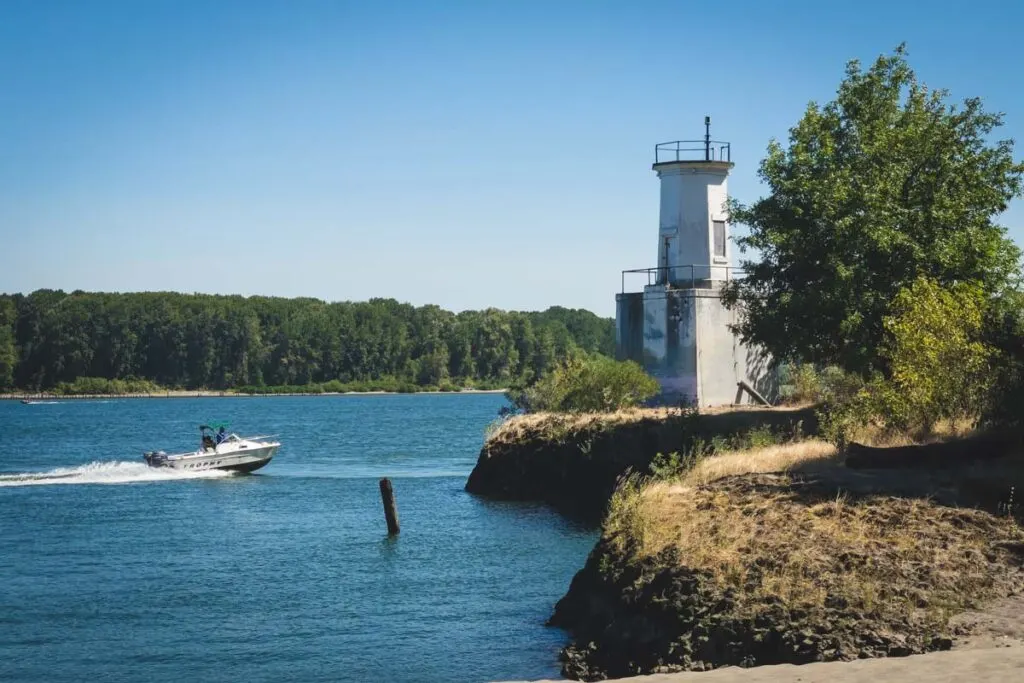 Many hiking trails, such as the round-trip Warrior Rock Lighthouse Trail or the Wapato Access Greenway State Park Trail, take you to a lake (on an island?!). Visitors to Sauvie also enjoy nature watching, wine tasting, and relaxing on the local beaches. It is an excellent way to spend the day.
---
READ MORE: 7 Awesome Things To Do on Sauvie Island Near Portland!
---
10. Milo McIver State Park
If you're looking for an adventurous day trip or weekend away close to Portland, Milo McIver State Park could be just what you're after. Just a 40-minute (25-mile drive) from the city will lead you to this 950-acre riverfront park.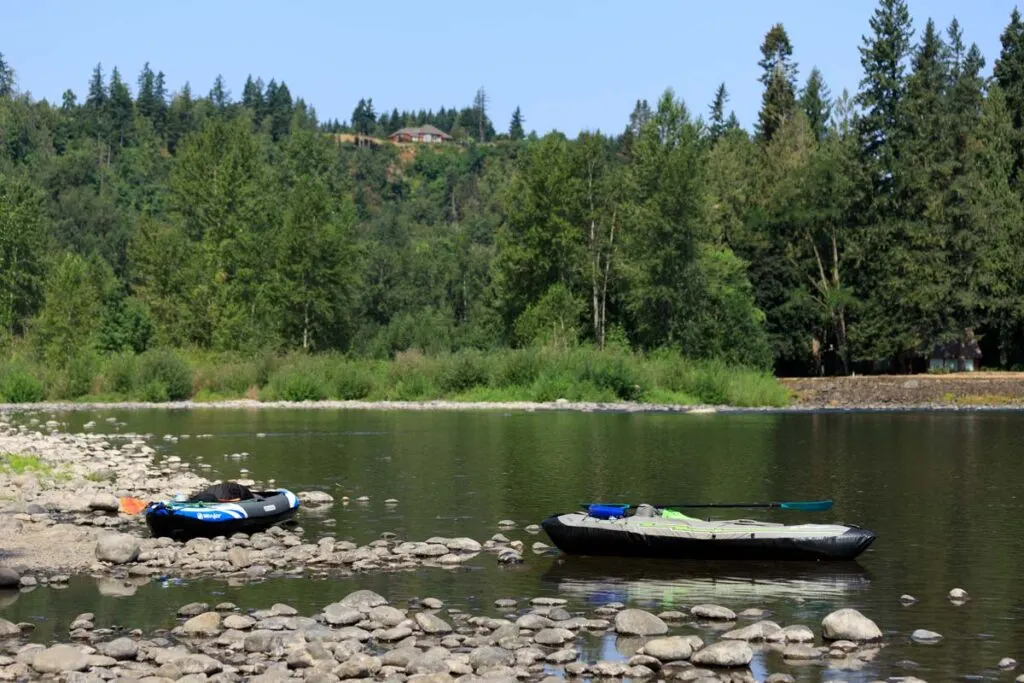 For the sportier types, there's lots of fun to be had at the 27-hole disc golf park. You can also rent kayaks and SUPs to hit the Clackamas River or go floating all the way to Barton Park.
If you just want to experience the diverse landscape on offer, you can take one of the many trails that crisscross the park. You'll see green forests, grassy meadows, and even vistas of Mount Hood and Mount St Helens.
---
READ MORE: Your Guide to Milo McIver State Park Near Portland
---
11. Abiqua Falls (One of Our Favorite Things to Do Near Portland)
There are plenty of beautiful waterfalls in this part of the country, but you won't always see Abiqua Falls at the top of the list. Why? Because this one is a little off the beaten path and certainly not the easiest to get to. But trust us, if you persevere, it's totally worth the effort!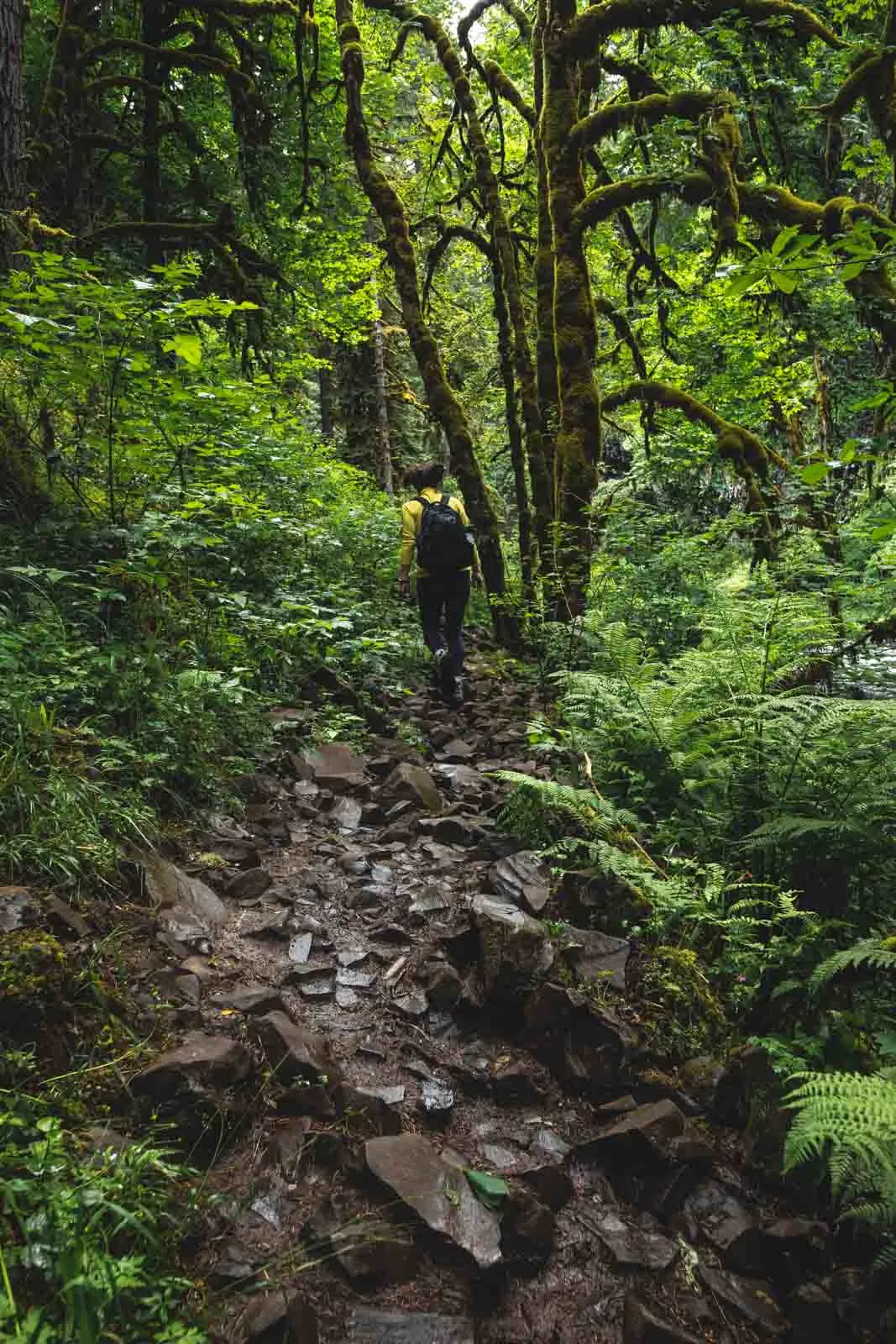 For the first part, the trailhead can be hard to find, so make sure you read our full guide to the Abiqua Waterfall Hike. The trail itself is fairly short (1-5 miles depending on where you park) but it can be a little treacherous in places.
Once you've traversed the slippery rocky trail and roped descent, you'll be rewarded with amazing views. Abiqua Falls gushes 92 feet over a black basalt backdrop, surrounded by lush, mossy forest. It's quite the sight to behold.
---
READ MORE: Your Guide to The Abiqua Waterfall Hike Near Portland
---
12. Silver Falls State Park
Silver Falls State Park is an unmissable park if you are waterfall chasers like us. The park is home to the incredible Trail of Ten Falls, and although there are plenty of other things to do, this is the real highlight.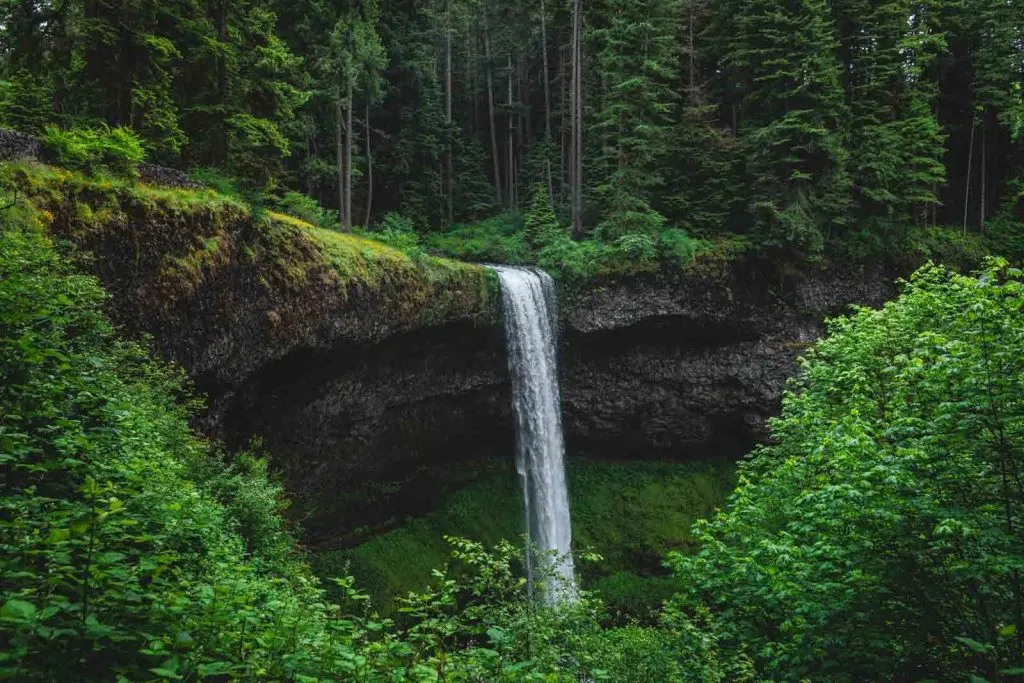 From one hiking path of 7.4 miles, you will be able to take in 10 awe-inspiring waterfalls and are even able to walk behind some of them, which is a pretty cool experience.
One of the waterfalls reaches a towering 177 feet, so we are not just talking about little trickles here; the other waterfalls also have a lot to offer. You certainly get a lot of bang for your buck, which is why it has made it to the list of best things to do in Portland.
---
READ MORE: Your Guide to Silver Falls State Park—The Trail of 10 Falls & More
---
On (and In) the Water
13. Paddle Down the Willamette River
Rent kayaks from one of the local companies in the area, such as Portland Kayak Company, and set out to see the sights from the water. Portland Kayak Company is near the Willamette River for easy access and offers guided tours upstream from downtown Portland.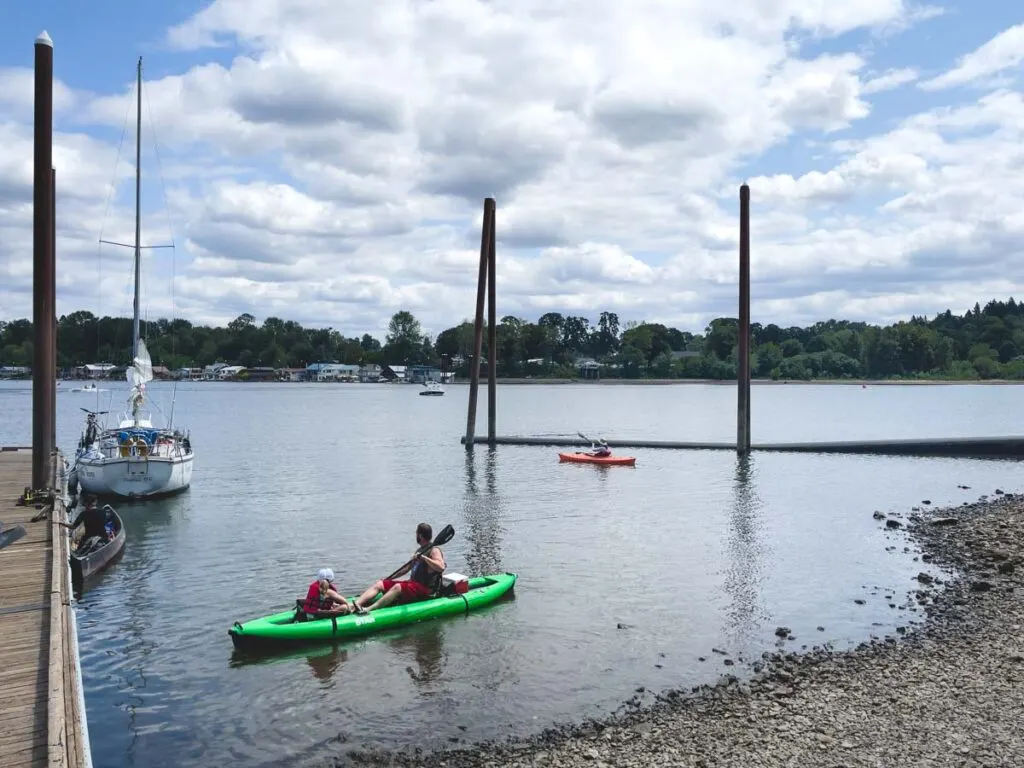 Keep your eyes peeled for some awesome local wildlife, such as bald eagles, great blue herons, and osprey.
14. High Rocks
High Rocks Park provides the perfect opportunity for a bit of an adrenaline rush. Large rocks surround the river, at the perfect place where the Clackamas and the Willamette River converge to create a natural swimming pool.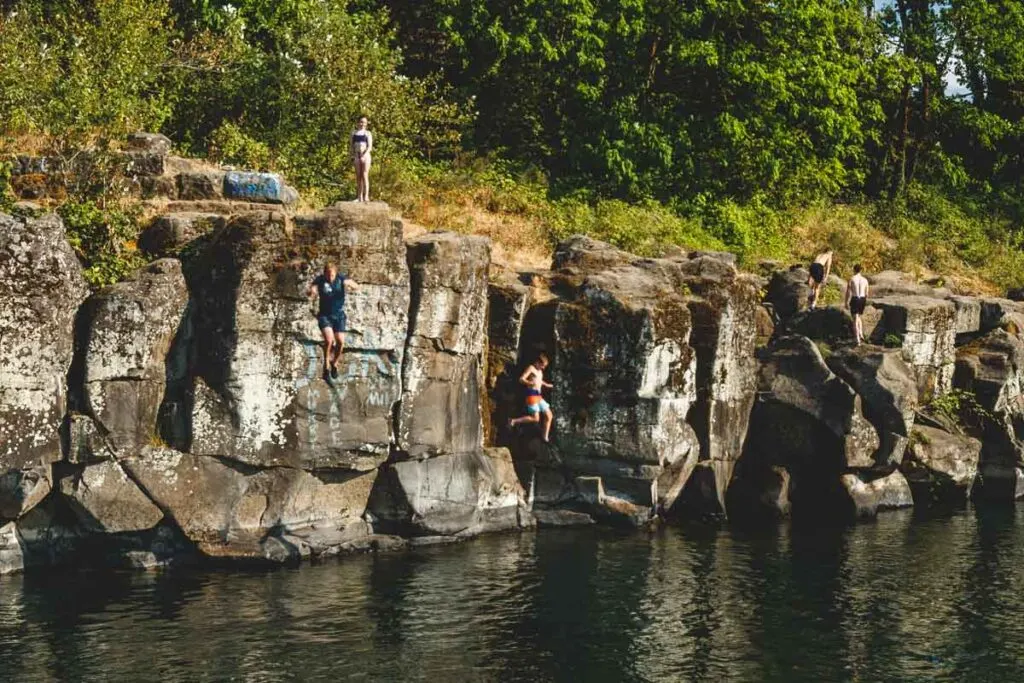 If you prefer not to do the jumping yourself, simply sunning on the rocks and watching those with a desire for the thrill is a great way to spend the afternoon. Jumpers and swimmers need to exercise caution, as there are strong currents and hidden underwater ledges to contend with.
---
RELATED: 17 Best Beaches in Portland, Oregon!
---
15. Floating on Sandy or Clackamas River
Two great places to float near Portland are the Sandy River and the Clackamas River. Get ready for a day of relaxation as you spend lazy hours on the water.
If you opt for the Clackamas River, the most popular launch spot is Barton Park. Most people who choose this option will float down to Carver, which usually takes around 3-4 hours. It is a popular spot in summer, sometimes offering an almost party-like atmosphere, with BBQs on the shore and music playing.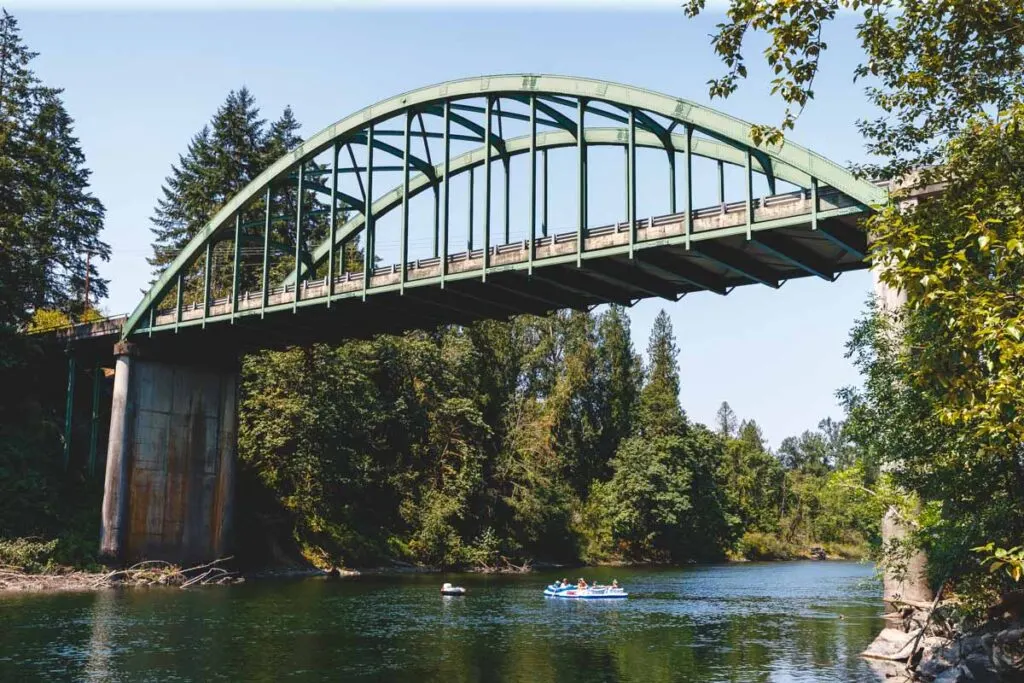 The most popular route on the Sandy River starts at Dabney State Recreation Area and ends at Lewis and Clarke State Park.
Most of the time, you can just chill and take in the views, but the river does get a little bumpy at some points, which is great fun. You may even get a bonus and be able to spot some wildlife along the way.
Any float trip will take a little planning, as you will need two cars, have someone available to pick you up at the other end, or find some other method to reach your start or endpoints.
---
RELATED: Visiting Barton Park Outside of Portland—Hike, Float, Fish, & Camp!
---
16. Kayaking and Paddling at Scappoose Bay
Would you believe us if we told you there was somewhere just 30 minutes from Download Portland that offered a scenic place for paddling, away from annoying boat traffic? Is it too good to be true?
You may be surprised to hear that kayaking and paddling through some stunning areas is possible just a short drive away from the city. Scappoose Bay is a paddling hotspot, and that is hardly surprising, as you will be able to paddle through enchanting mangrove forests.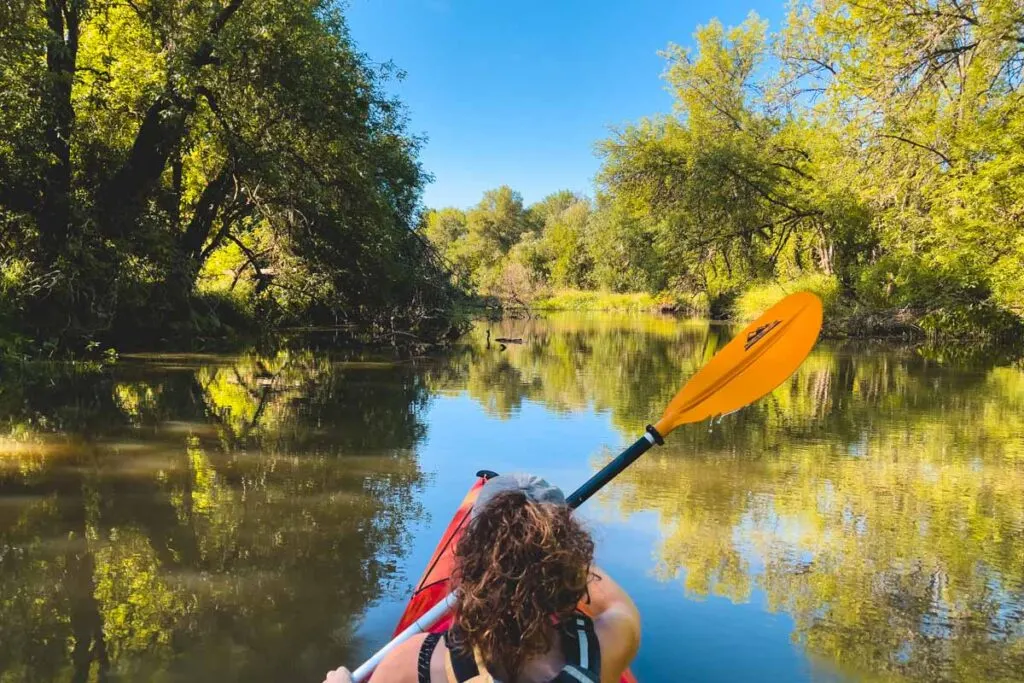 Kayak, SUP, and canoe rental are available here, so you don't have to own your boat. Plus, lessons are available if you have never hit the water like this before and want some guidance.
There are streams, islands, and side channels all to explore, and bird life is abundant. Venture in and out of small channels and make your adventure.
17. White Water Rafting Upper Clackamas
Head to the Upper Clackamas for a day of high thrill white water rafting. Tumble over the rapids in a bumpy adventure. Various tour companies lead rafting trips, such as River Drifters, who will take you to this scenic stretch of the river for a full day or half-day excursion.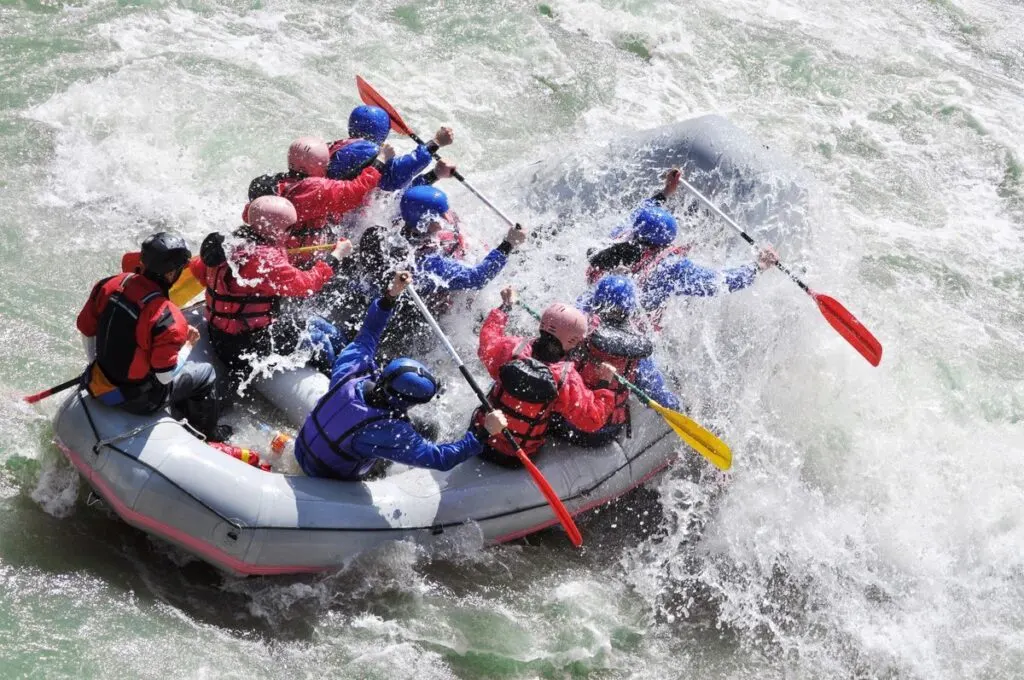 The Upper Clackamas is where all the action is, so you can enjoy some thrilling rapids and mountain scenery that will take your breath away.
There are sections of the river here that are between class II-III+, so although this isn't a trip for the faint of heart, it is a lot of fun, and you might be able to spot some wildlife along the way.
---
RELATED: 7 of The Most Legendary Rivers For White Water Rafting in Oregon
---
Portland Tours (Best Things to Do in Portland on Tour!)
18. Ghost Tour
In the mood for a little bit of a scare? Fancy learning about the dark side of Portland? Take a ghost tour through the streets, see the sights, and hear stories that the guide books won't tell you.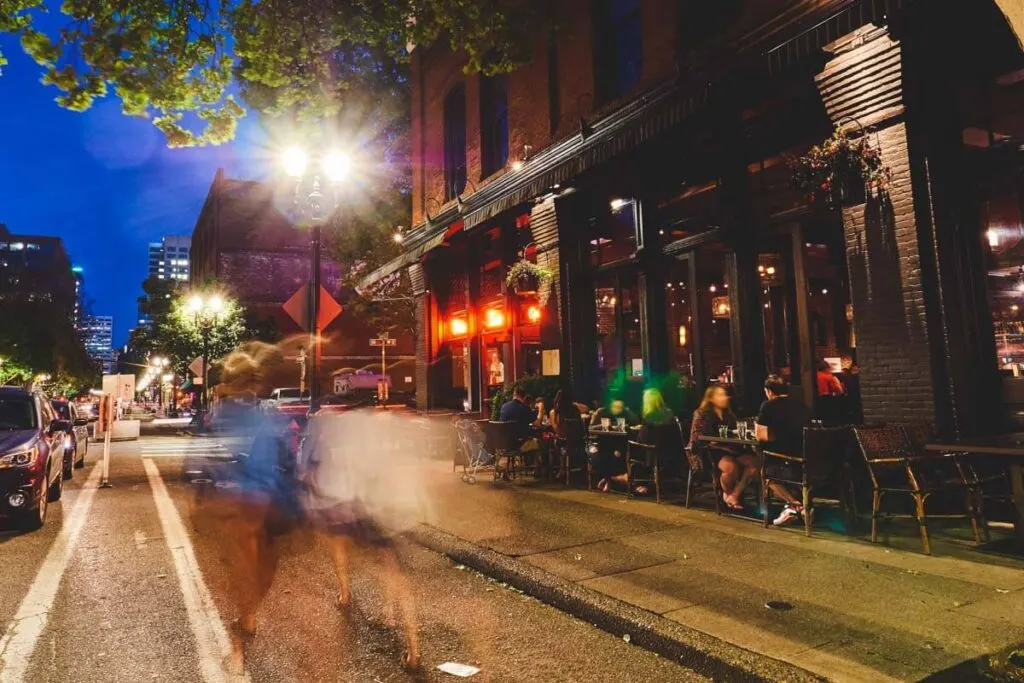 You will learn about the Roseland Theater, which is infamous for backstage murders, and that is just the start. A knowledgeable guide will lead you as you make your way around some of the paramount sights of horrible murders and grisly tales—sounds terribly… fun, no?
19. Underground Donut Tour
Chances are, you have never been on an underground donut tour, and chances are you never will again. The city is known for its donuts and for good reason.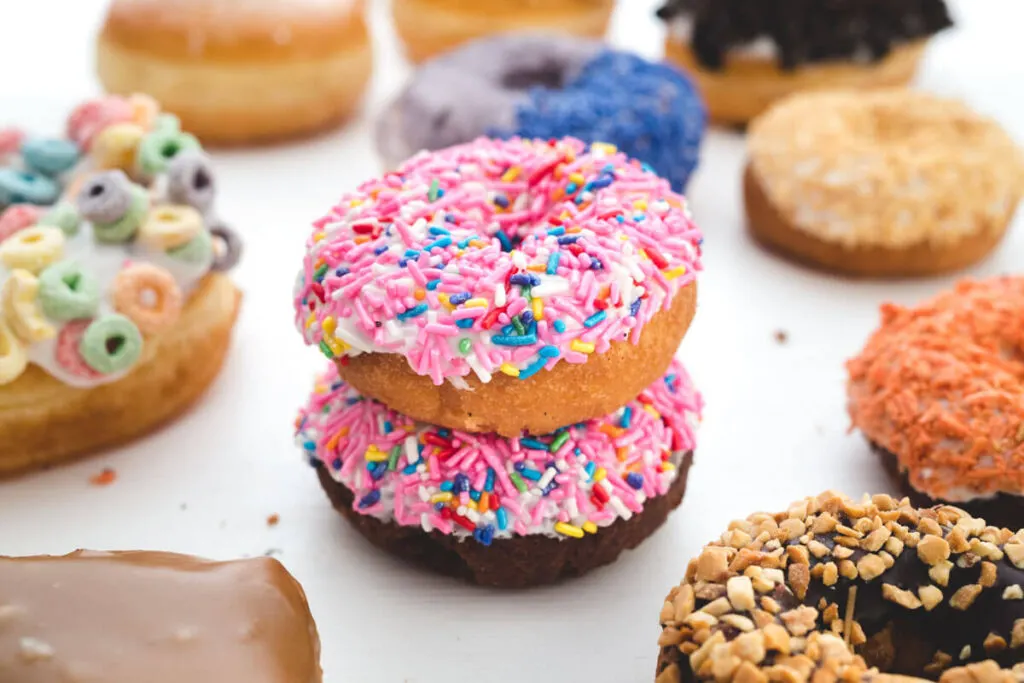 There are so many places to sample some of these holey delights, and this tour will take you to some of the best, including Voodoo Donuts, the most famous. But do they create the tastiest donuts? That is for you to decide. It's certainly one of the most unusual things to do in Portland!
20. Bike Tour of Downtown Portland
Give your feet a rest and take a bike tour around Downtown Portland. You can tick off some of the main sights with a handy guide on hand to tell you all about them.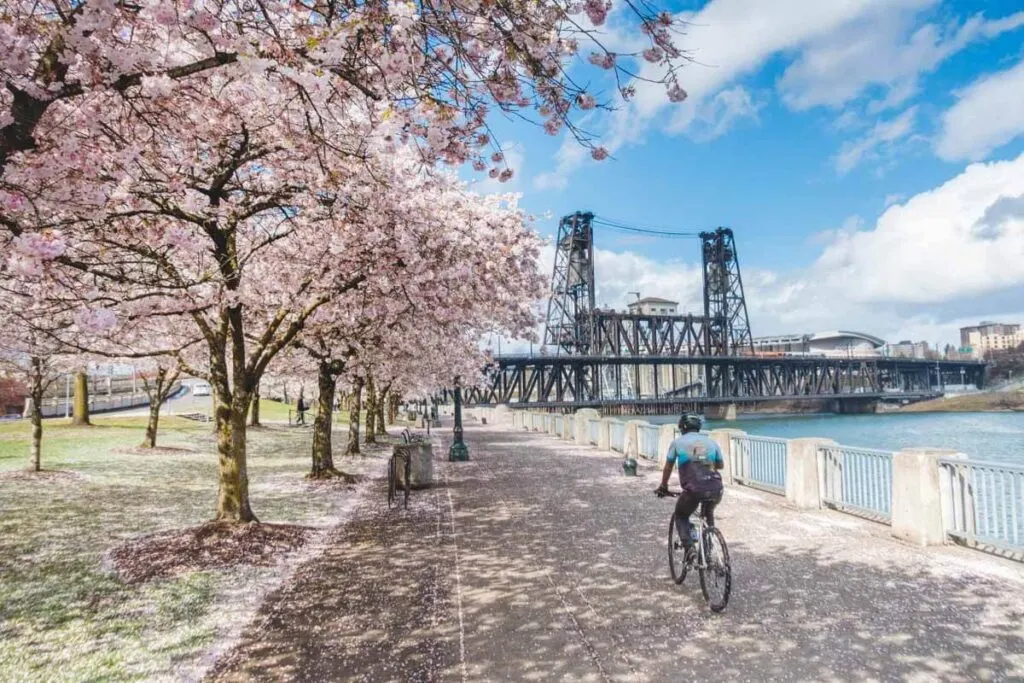 Overall the ride is around 9 miles, and along the way, you will check out some of the best art galleries, breweries, and bridges. Bike and helmet rental are included in the tour price, and you can choose either a morning or afternoon ride depending on what else you want to do with your day.
21. Brewery Bike Tour
Brewery and bike tour in one? Sounds like a dream come true. Portland is known for its many breweries, and you will visit some of the best on this tour.
In total, you will cover about 5 miles, so nothing too strenuous, and that will leave you plenty of time to hop in and out of those breweries, learning all about them and the micro brewing process from your beer-loving guide.
Use of the bike and all tastings are included in the price of the tour, so all you have to worry about is which beer you like best.
22. Food Bike Tour
Fun, sightseeing and lots of food await you on this food-filled bike tour of the city. Lasting around 2.5 hours, you will have plenty of time to ride through the historic Portland neighborhood, sampling locally made coffee, chocolate, and ice cream along the way.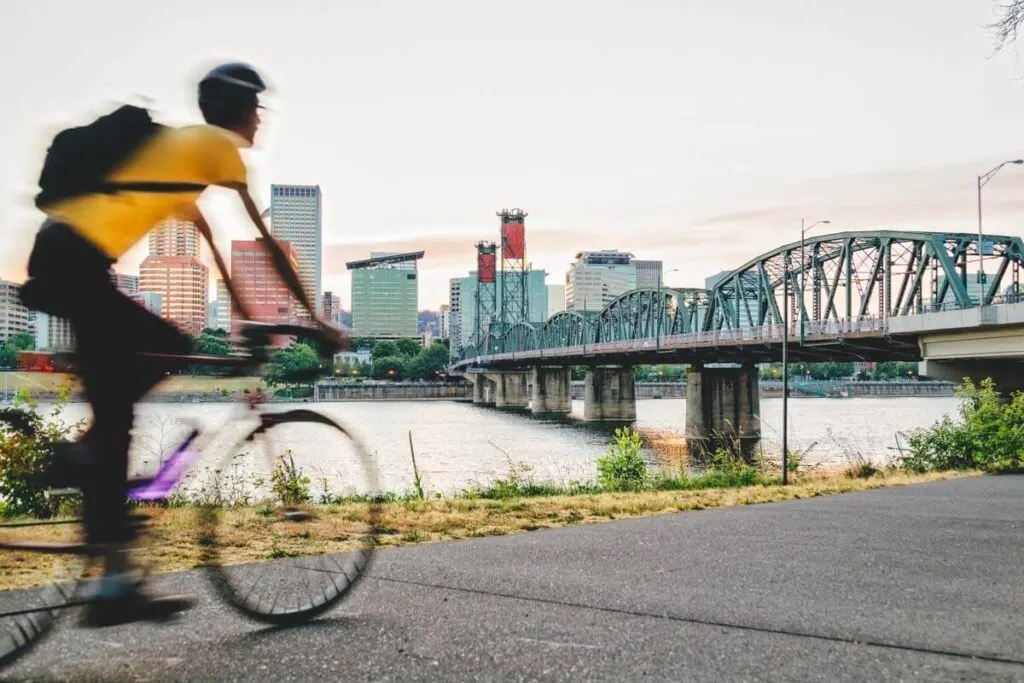 You will also stop at one of the city's first food cart pods. It is one of the best ways to find out why food cart culture is so special in the city.
23. Sightseeing Cruise
We feel like one of the best ways to see a city is from its waterways, and Portland offers a stunning cruise up the Willamette River. There is a running commentary for most of the route as you pass under famous bridges and iconic sights.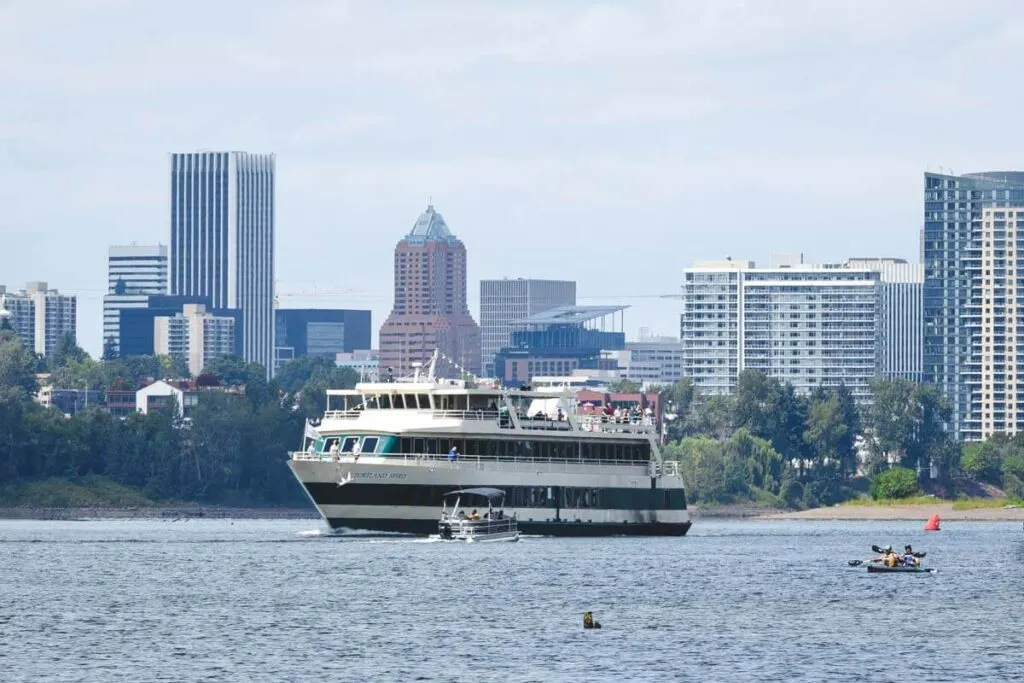 As a bonus, you can pick up some snacks on board, and snacks always make adventures better. The tour takes about an hour and a half, so wrap up warm and take it all in.
24. Dinner or Lunch Cruise
With so much to do and see in Portland, you might want to save time and get your food in for the day while you sightsee! Dinner cruises or lunch cruises are the perfect combinations, allowing you to see the sights of this beautiful city while enjoying a delicious meal.
25. Downtown Airplane Tour
One of the best ways to see a city is from above it, and this Downtown Airplane Tour gives you that opportunity. It offers so much more than your standard viewpoint, as you will fly directly over some of Portland's most iconic landmarks.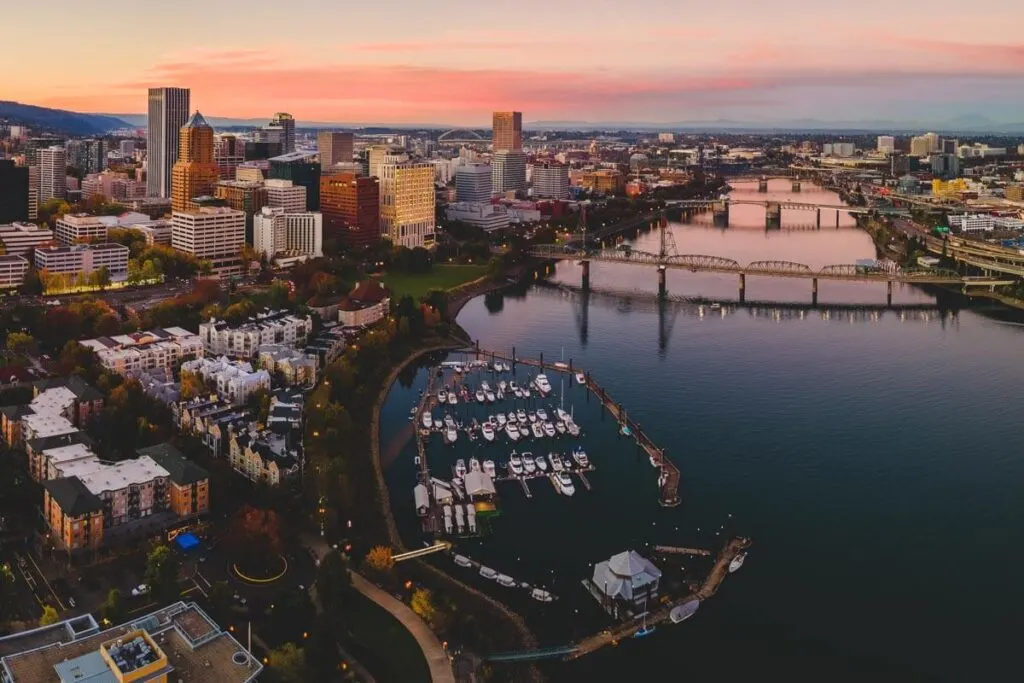 It's a bit of an adrenaline rush as well, as the plane is pretty small— they only fit three people in. You will fly over the Moda Center, Providence Park, and Willamette Park.
---
READ MORE: 13 Portland Tours for The Adventurous!
---
Columbia River Gorge
26. Wahkeena and Multnomah Falls Loop Trail
This loop trail is popular, and for a good reason. You won't just see Wahkeena and Multnomah Falls as you make your way around; there are six named waterfalls and plenty of smaller cascades that are still a delight to see.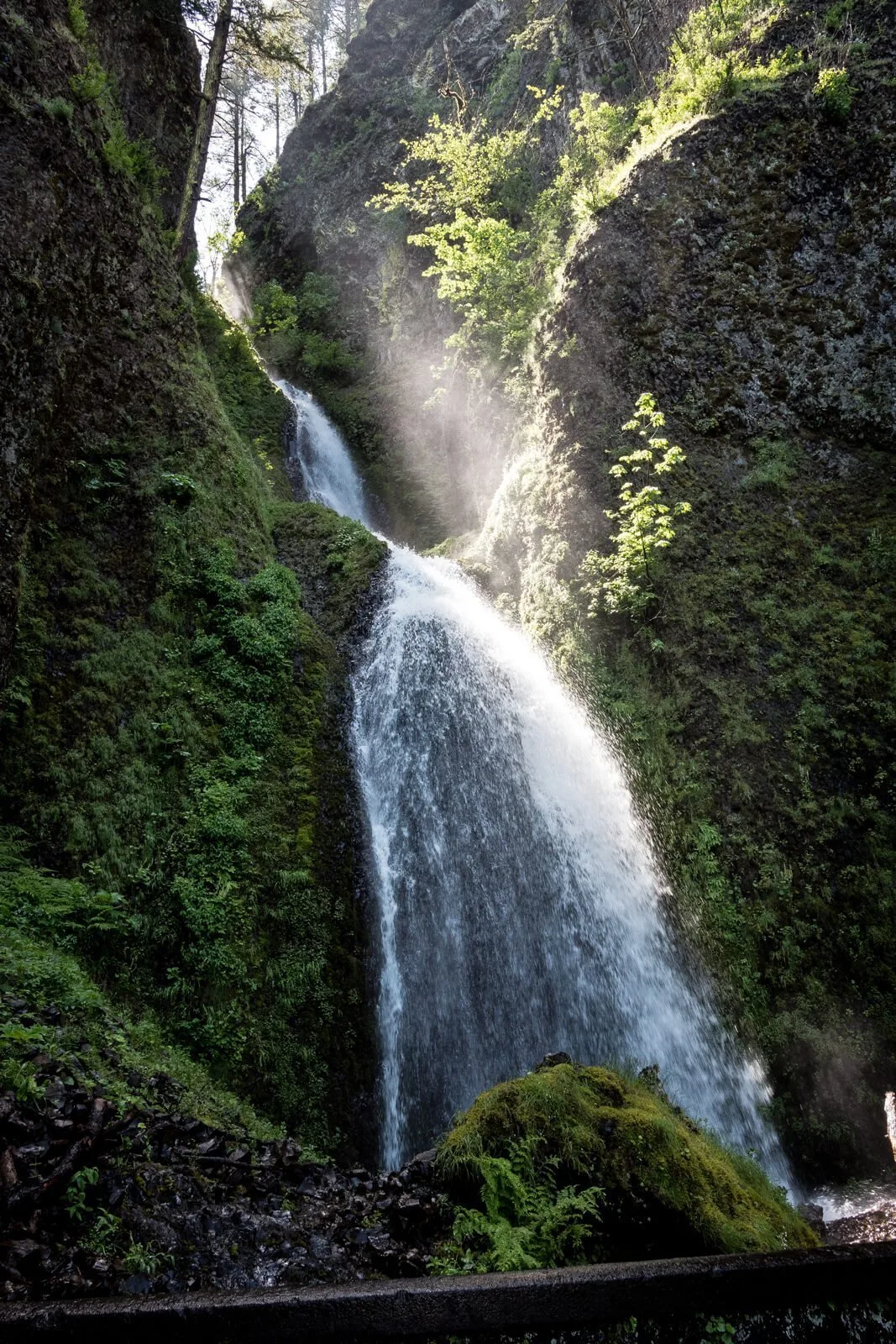 Multnomah Falls is arguably the most impressive at 620 feet, culminating in the gushing 242-foot Wahkeena Falls. Come in the spring when the creeks are at maximum volume to see a seriously impressive show.
---
RELATED: Waterfalls Near Portland: 17 Gorgeous Waterfall Hikes
---
27. Dry Creek Falls
The Dry Creek Falls hike pretty much has everything you want for an easy day hike, making it one of the best things to do in Portland. Lots of shade, a small elevation gain, and a huge waterfall as the grand finale.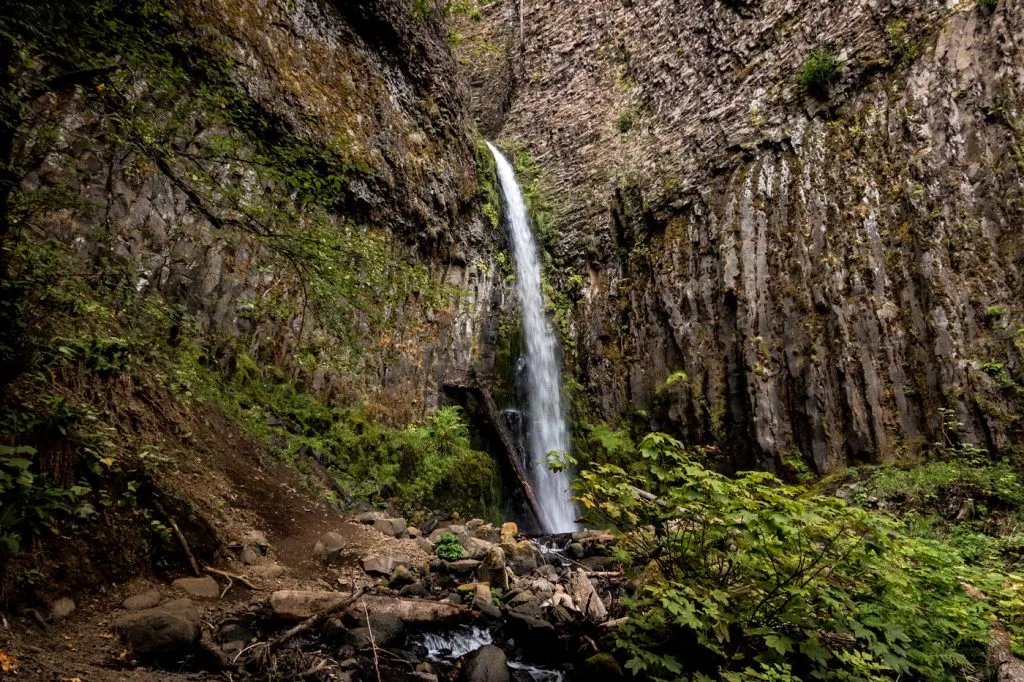 The waterfall is a towering 74-foot high, and although impressive in itself, the surrounding natural amphitheater just tips it over the edge from impressive to incredible. Despite this, it is one of the less trodden trails in the gorge, so if you want to escape the crowds, this could be a good shout.
The entire round trip is just 4.4 miles, so it could be the perfect add-on to another Columbia River Gorge adventure.
28. Windsurfing at Hood River
It may surprise some that the waters of Hood River are often full of colorful windsurfers. They come in droves, all trying to catch a wake.
There are so many here throughout the year that it has become what Hood River is known for. The geology and conditions make it the perfect place to try out this incredible sport, with winds rushing through the canyons of the Cascade Mountains.
The Hatch area is where the more experienced riders go, while The Hook is a protected cove, making it perfect for beginners. If you are interested in learning how to windsurf, rental shops offer lessons here.
29. Vista House
Perched precariously on top of a rocky outcrop, Vista House is perfectly positioned to offer 360 views of the Columbia River Gorge. The building is a century-old observatory and a must-stop on any visit to the gorge.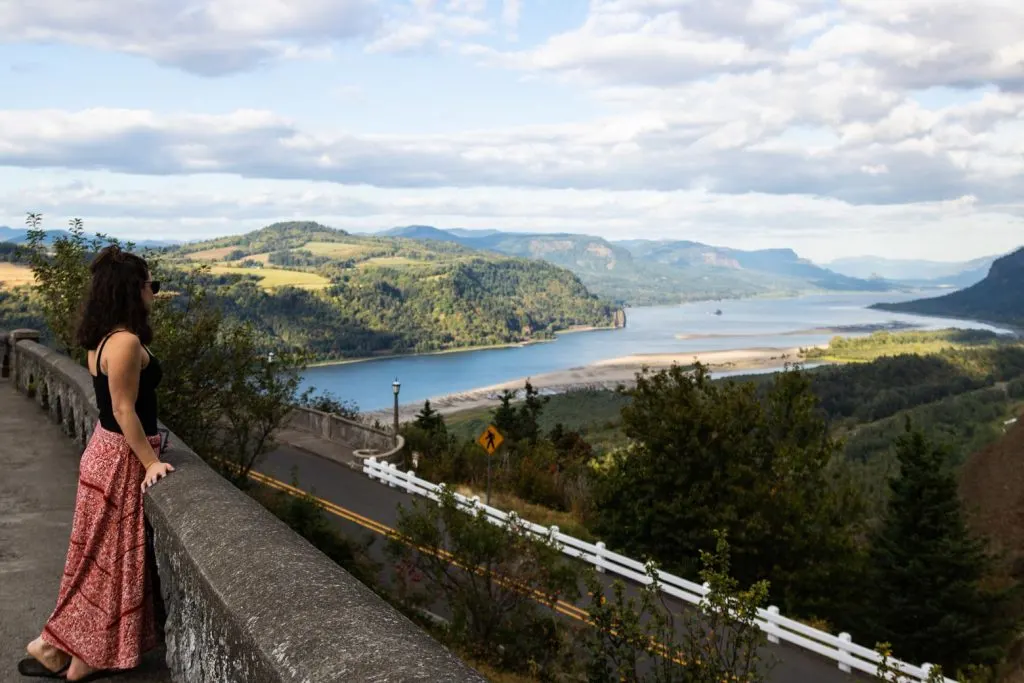 It sits on top of Crown Point, which towers 733 feet above the Columbia River, so if you don't like to look down, this may not be the best place for you. Because of this lofty position, the building earned its name of the Jewel of the Columbia River Gorge.
As well as impressive views, the building itself is a sight to behold, designed in German Art Nouveau style, with eight sides. Once inside, the unique architectural designs continue, and you can admire them while enjoying the views, the gift shop, and the espresso bar.
30. Columbia River Gorge Tour (One of The Most Popular Things to Do from Portland)
With Columbia River Gorge right on the doorstep of Portland, you have to explore it while in the area. If you don't have a car to head there yourself, make use of a prearranged tour, so you get to see all the highlights without the stress.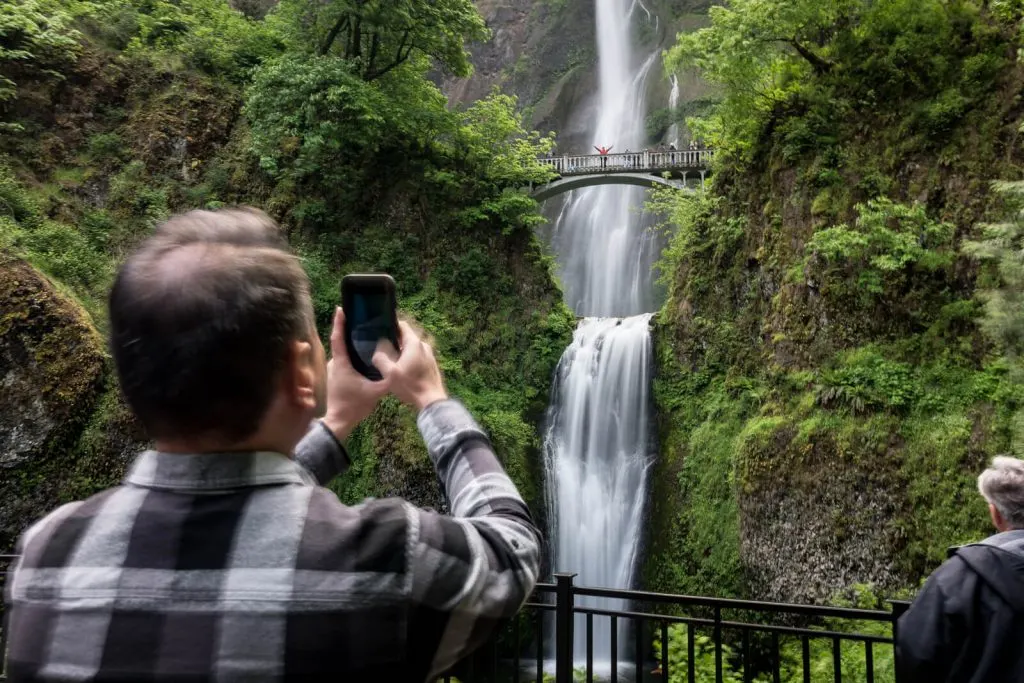 Head to Multnomah Falls on one of your stops, one of the tallest waterfalls in the USA. There are plenty of other stops along the way, so pack your camera and prepare for a day of dazzling scenery.
31. Flight Over the Columbia River Gorge
If you are a nature junkie rather than a city dweller or want to see some different sights, why not take a scenic flight over the Columbia River Gorge?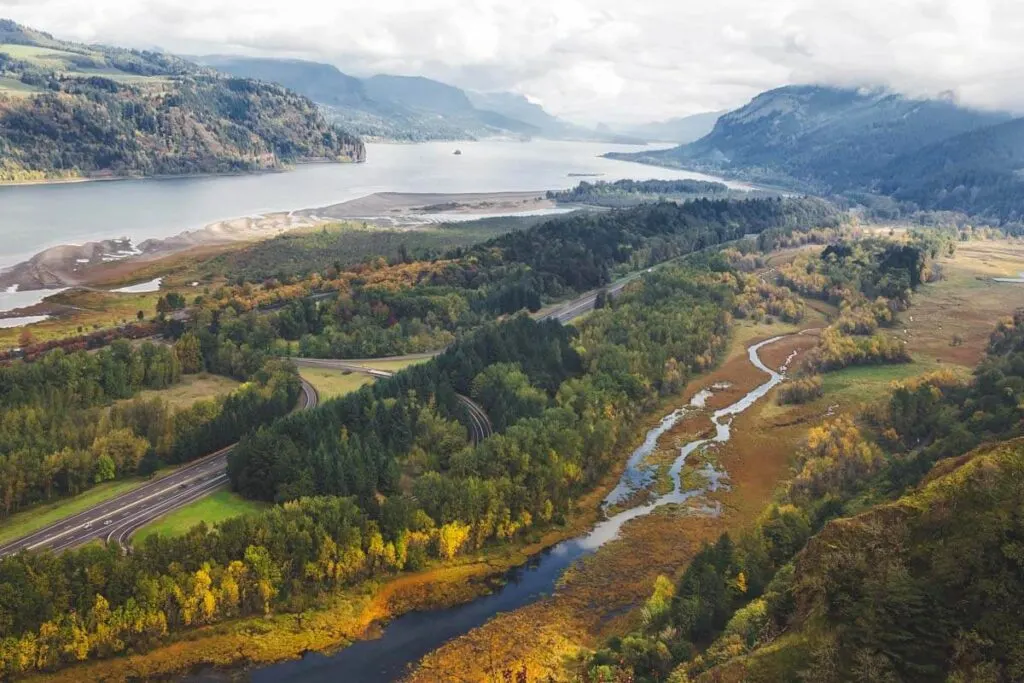 You will head out for a full 40 minutes, so you will have plenty have time to see some of the Gorge's most stunning natural landmarks, such as the Gorge Canyon, Multnomah Falls, and Bonneville Dam.
There Are Tons More Things to do Near Portland at The Gorge!
You could spend months, years even, exploring the Columbia River Gorge and still not uncovering all the secrets this incredible landscape holds. If you are short on time and just want a glimpse of the gorge, drive on the scenic Columbia River Highway, stopping along the way for photos and picnics.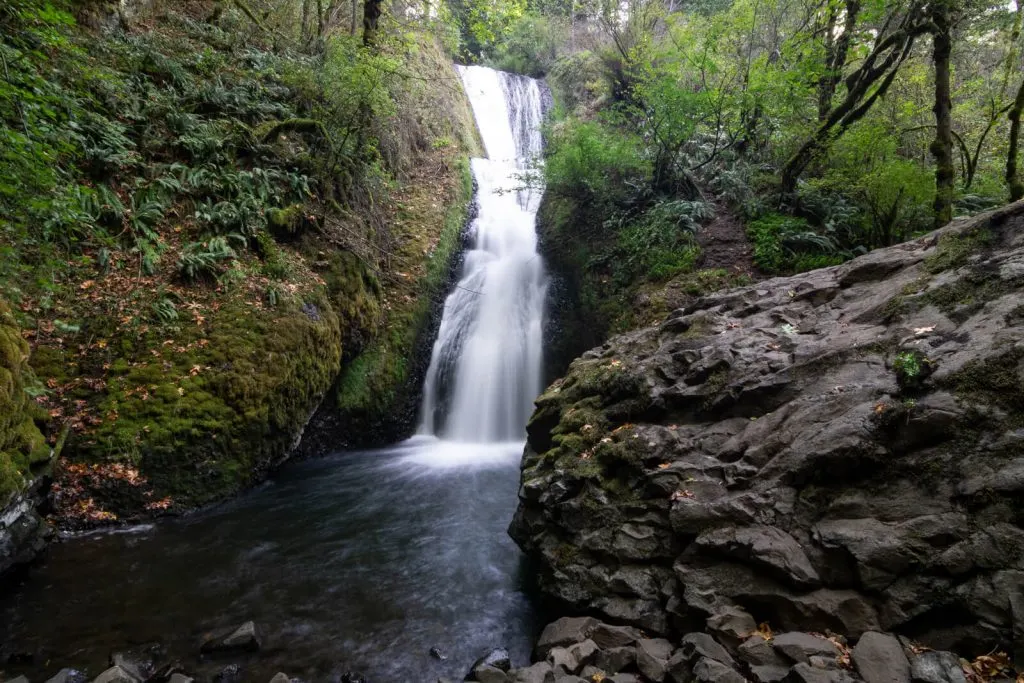 First up, we can't miss talking about the waterfalls. The gorge is simply full of them, and impressive ones at that. A few of the most scenic falls include Bridal Veil Falls, Coopey Falls, Horsetail Falls, Latourell Falls, and Wahclella Falls, to name just a few. All of them can be reached via scenic hike, so take your pick!
Plenty of other hikes in the Columbia River Gorge take you to other scenic spots without the waterfall, such as the walk up to Mitchell Point. It is a steep climb of 1170-foot to get there, but the spectacular views of the gorge make it well worth it.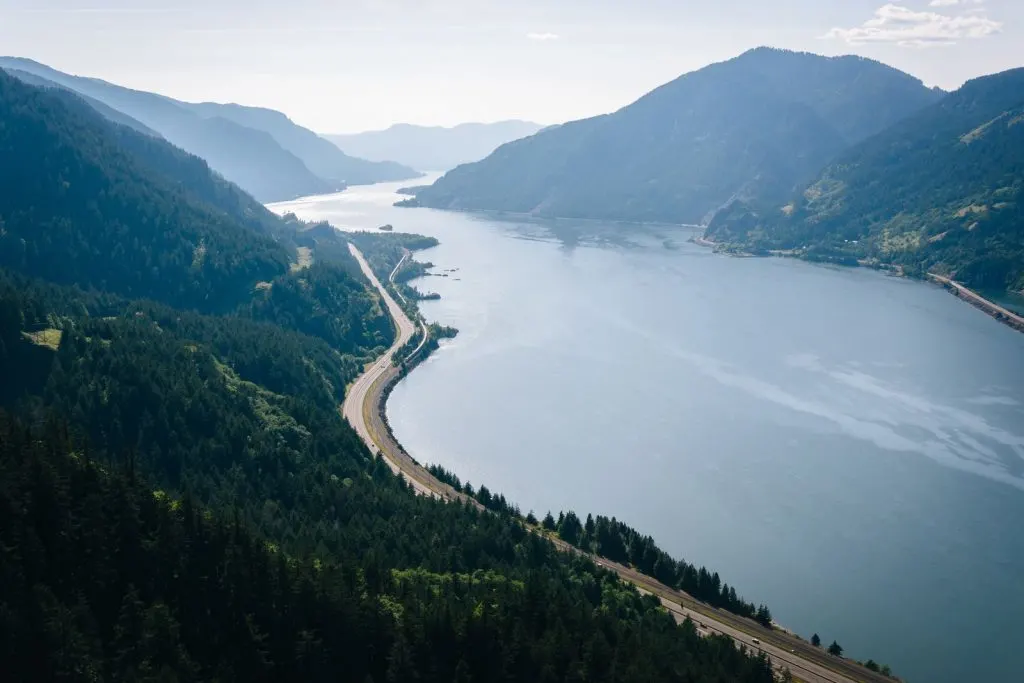 The Indian Point Trail takes you to an incredible viewpoint, but we are going. To be honest, here, it is hard at 7.3 miles. There are so many hikes to take; we have made a list of them for you to check out.
---
READ MORE: 25 Columbia River Gorge Hikes + Other Adventures
---
Although the Columbia River Gorge is an easy day trip from Portland, there are loads of great places to camp if you want to make a weekend of it. Most of these are at the Portland end of the gorge if you're hitting up the waterfalls. In this case, Ainsworth State Park is the closest to the city.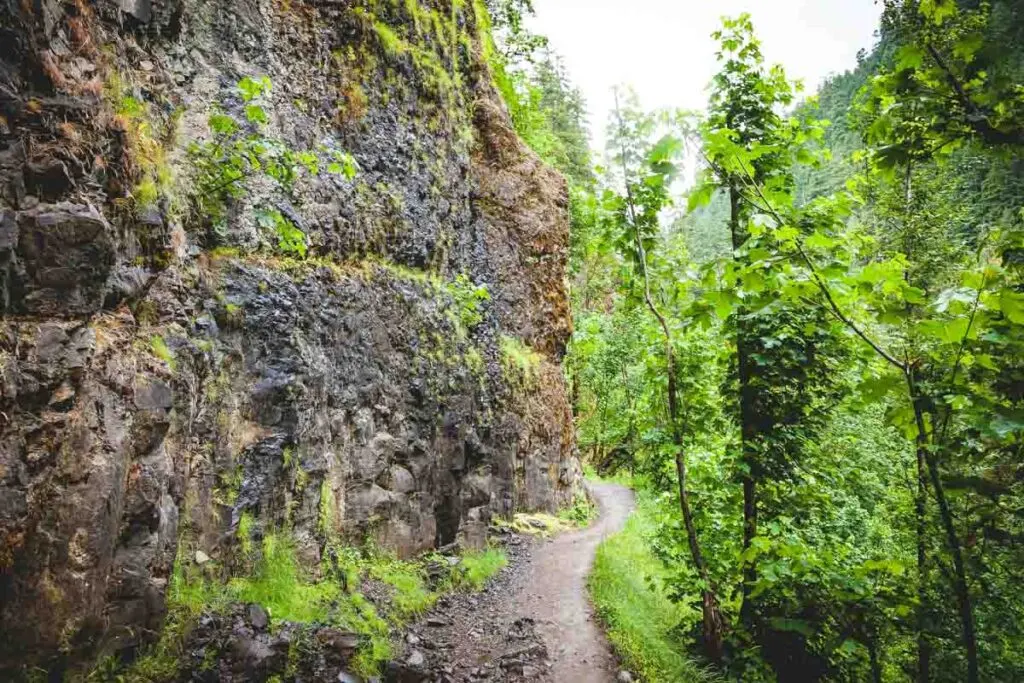 Or, if you just want to return to nature and enjoy the amazing scenery, Eagle Creek Campground is a great choice, situated on a bluff with views over the river.
---
RELATED: 17 Amazing Spots to Go Camping on The Columbia River Gorge
---
Visit Washington
32. Moulton Falls and Other Nearby Falls
Located in Moulton Falls Regional Park, a trip to Moulton Falls will satisfy your cravings for waterfall viewing. Three bonus waterfalls can also be found nearby, so you could always check out Yacolt Falls, Lucia Falls, and Sunset Falls all during one packed day trip.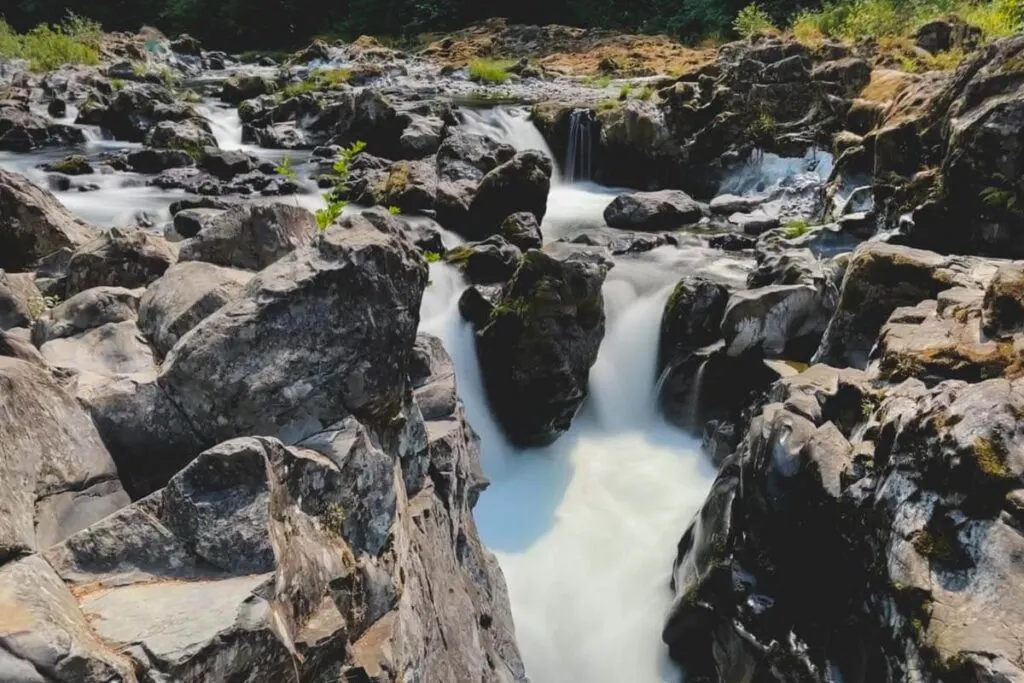 Once you have checked out the impressive Moulton Falls as it tumbles over the rocks, head north through the first to reach Yacolt Falls, which is surrounded by stunning scenery. This is a lovely, refreshing spot to dip your toes into the water if warm enough.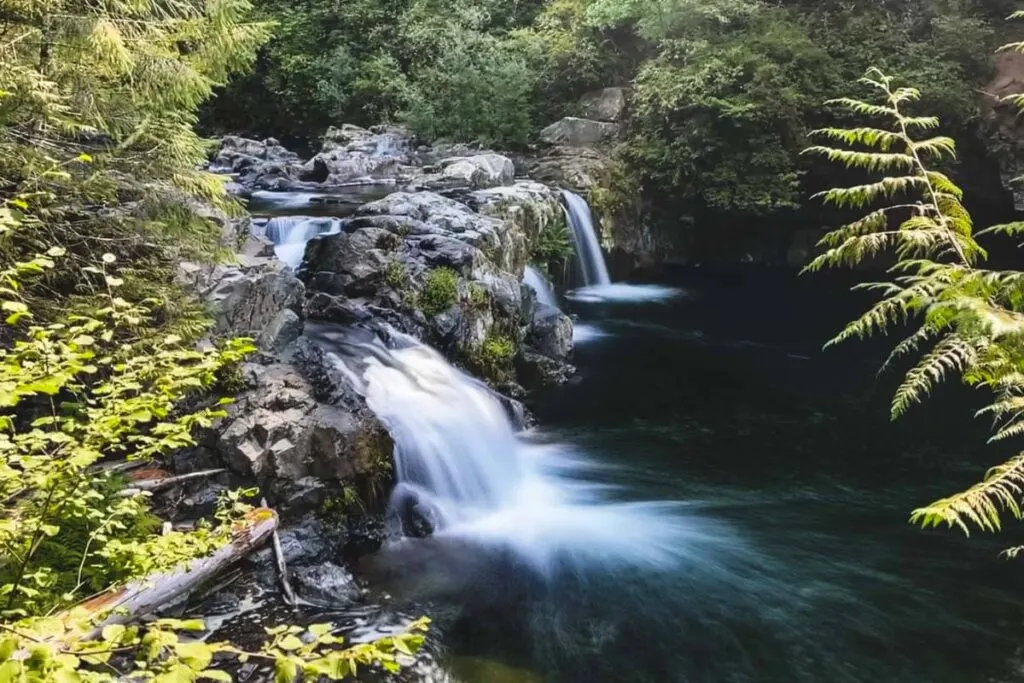 The next stop on your adventure is Moulton Falls Bridge, a playground for those looking to raft, float, or jump into the water from the surrounding rocks. The Lucia Falls hike is just west of Moulton Falls and is quick and quiet, the perfect add-on to your waterfall-filled day.
To the east of Moulton Falls, you can discover the beauty of Sunset Falls. It is just a short path to reach the cascading water, so it is possible to do this waterfall hike as well. You can never see too many waterfalls, right?
---
READ MORE: Exploring Moulton Falls & Yacolt Falls + Lucia and Sunset Falls!
---
33. Lacamas Park
Sparkling lakes, expansive meadows, and cascading waterfalls are what you should expect on a trip to Lacamas Park. The three main hiking trails wind their way around the park, but if you want a bit of everything, you should tackle the Lake to Lake Trail Loop.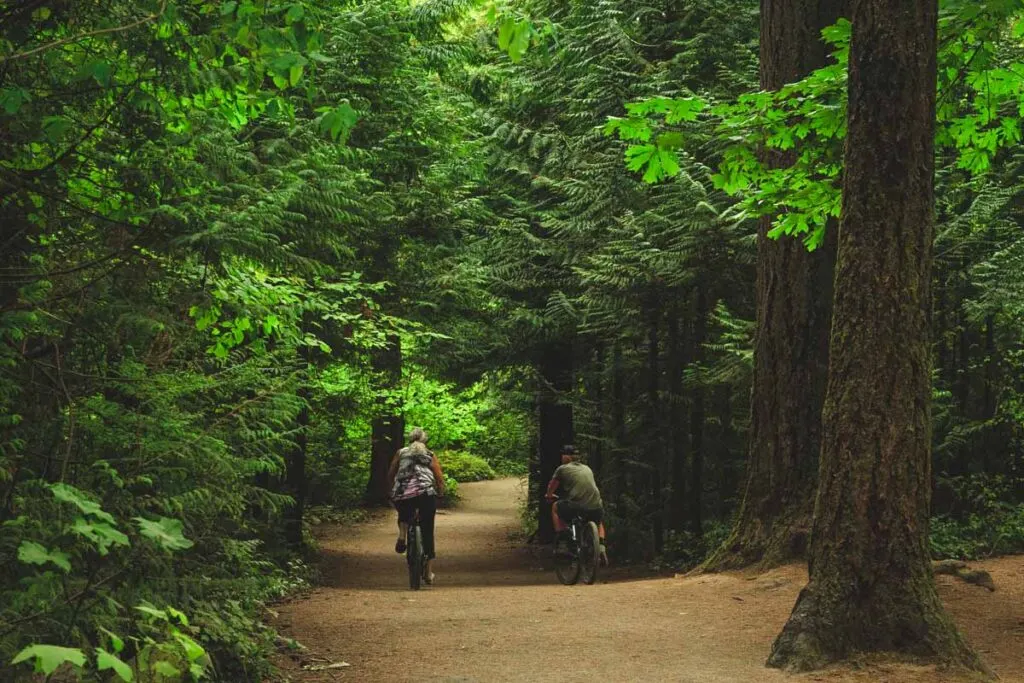 It takes in lots of the park's main sites, so you should expect to see a good few waterfalls and lake views. If you prefer exploring on two wheels, there are also plenty of paths to explore on a mountain bike.
Fishing, water skiing, paddle boarding, and kayaking are popular sports on the lake, so there is something for everyone.
---
READ MORE: Your Guide to Lacamas Park: Trails, Lakes, and Waterfalls!
---
34. White Salmon River Rafting
The White Salmon River offers an incredible location for white water rafting. The sporty III-IV rapids and gorgeous gorge and forest scenery combine to make it the trip of a lifetime and one of the best things to do in Portland.
The river starts on the glaciers of Mount Adams and runs down into the Columbia River, creating some incredibly clear waters. Plenty of rapids to tackle will have you paddling and splashing all day. Many companies offer trips to the White Salmon River for a full or a half day.
Mount Hood (One of The Must-Do Things to Do from Portland)
35. Tamanawas Falls
Cascading over a 110-high lava cliff, Tamanawas Falls is pretty impressive. Getting to this spectacular waterfall is relatively easy and can be completed no matter the season. To get to the waterfall from the trailhead, you will only have to climb 560 feet and walk less than 4 miles.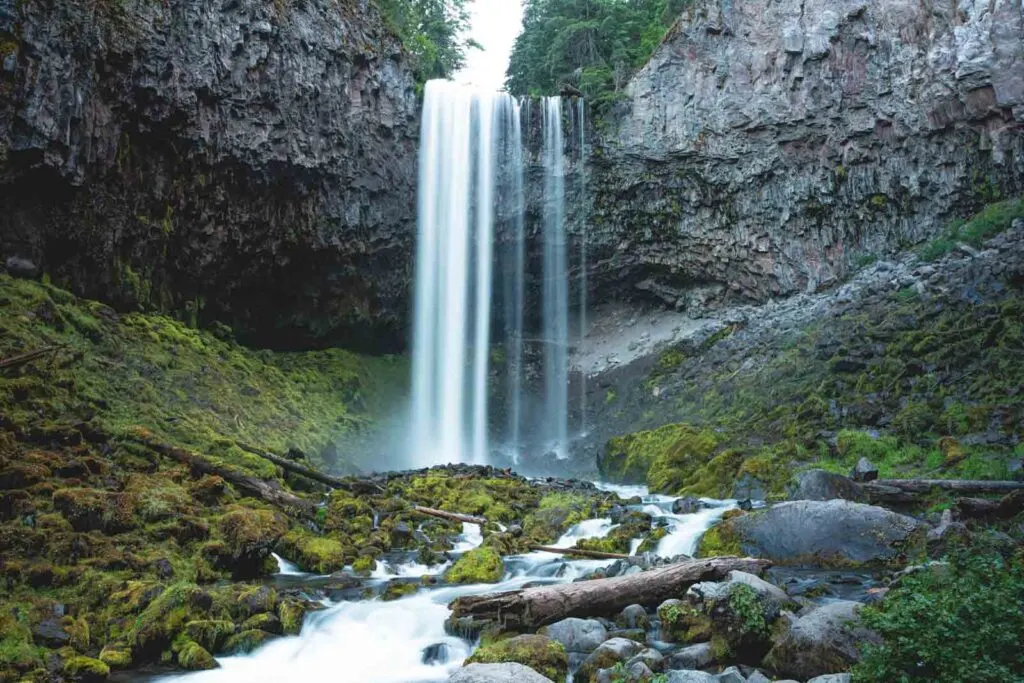 Due to its accessibility, it can be very crowded during peak months. You can't get any better than a hike through thick forests, along a bubbling stream, and ending with a stunning waterfall.
When the sun is shining, and you are feeling brave, you can dip your toes into the pool at the bottom of the waterfall, or if you are not quite brave enough, a picnic on the surrounding banks is a lovely alternative.
During the winter, Tamanawas Falls is a different place entirely. With snow-covered slopes and ice crystals dotting parts of the falls, it is magical to see—a wonderful thing to do near Portland in the winter.
---
READ MORE: Hiking The Gorgeous Tamanawas Falls Trail
---
36. Trillium Lake
When looking for THAT view of Mount Hood, chances are you will find it at Trillium Lake. The lake provides postcard-worthy views of this mighty mountain, and the endless recreational activities are just a bonus.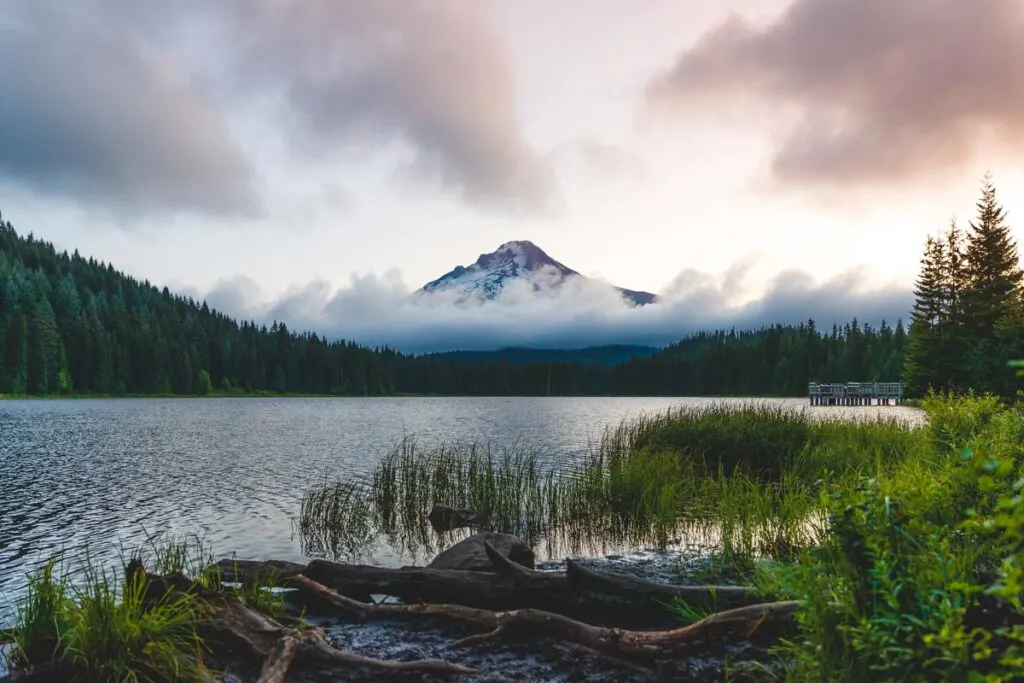 For keen anglers, it is a great spot to try your luck catching trout or two; the water is chilly, but if you are brave enough, take a plunge into the icy water to cool off.
If you fancy getting into the water but would rather stay dry, canoes and kayaks are an excellent option for some lake fun. Stretch your legs on the Trillium Lake Loop, some of which is on a boardwalk, making for a leisurely stroll with impressive sights along the way.
---
READ MORE: Checking Out Trillium Lake: Paddling, Hiking, and Camping
---
37. Tom, Dick, and Harry Hike
Epic scenes await you on the Tom, Dick, and Harry Trail. The hike got its name thanks to the three prominent crags that sit on the mountain's ridge, and it was these crags have been loving dubbed Tom, Dick, and Harry.
The start of the trail is just as picturesque as the end as you loop around the stunning Mirror Lake. At this point, you will want to warm up those calf muscles as the real climb begins. Despite being uphill, it is well-marked and relatively doable for most.
Combining a stunning lake with stunning views, it is hardly surprising it is so popular. There are several incredible Mount Hood viewpoints along the way, but don't stop; keep pushing onwards as the crowd begins to thin.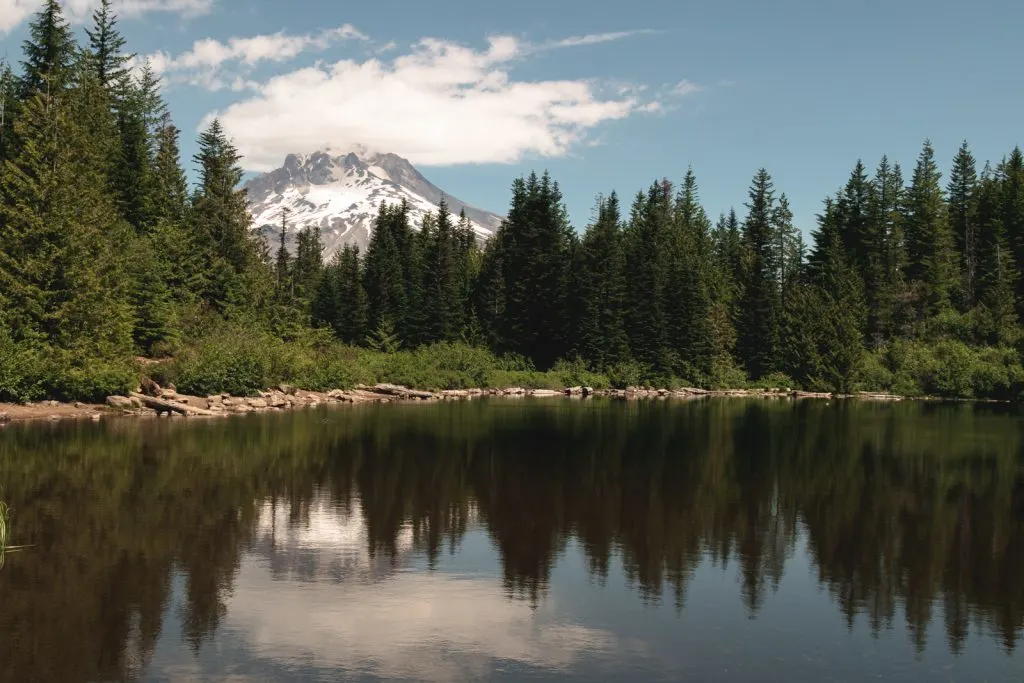 Be careful on the rocks the higher you climb, as the trail will be a bit less noticeable here, but once you summit the mountain, the scramble will make it well worth it.
---
READ MORE: Hiking Tom Dick and Harry Mountain and Mirror Lake Loop
---
38. Mount Hood in Winter
Winter activities are abundant in this area of Oregon and made even better by the towering presence of Mount Hood, no matter the movement. There are so many things to do at Mount Hood in winter.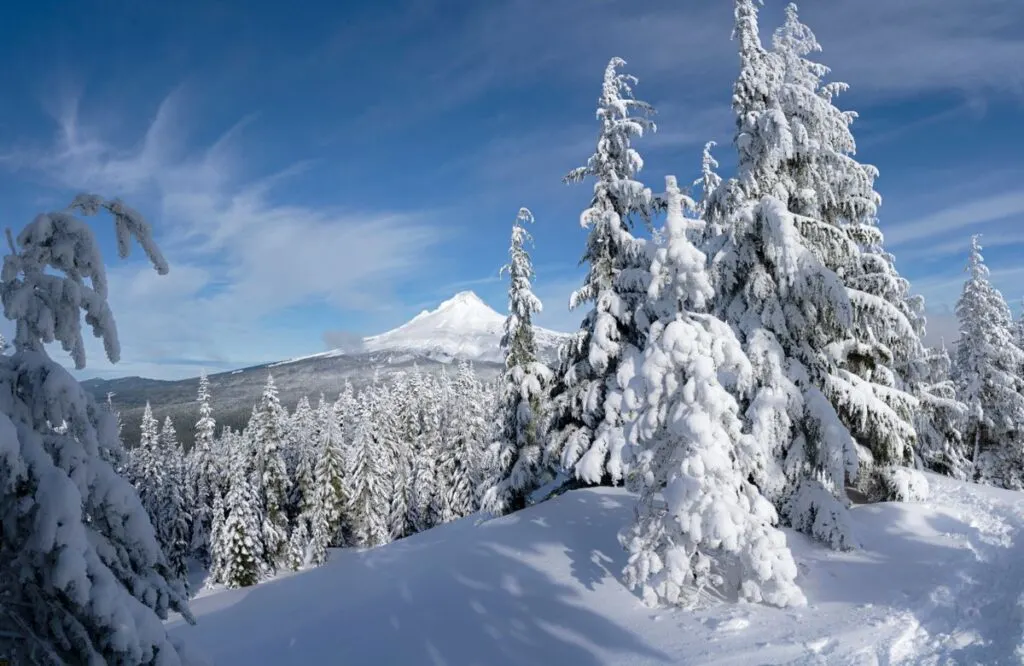 Tubing, cross-country skiing, and sledding are some of the most popular activities, and there are numerous areas where you can snap on your skis and hit the slopes. Five different ski areas offer options for all ski levels, from challenging runs to slopes for the whole family.
Try cross-country skiing at Teacup Nordic Snowpack if you want to enjoy the scenery but take life at a slower pace. Alternatively, there are some great trails for snowshoeing, including one that will take you to Tamanawas Falls, which often freezes over in the winter.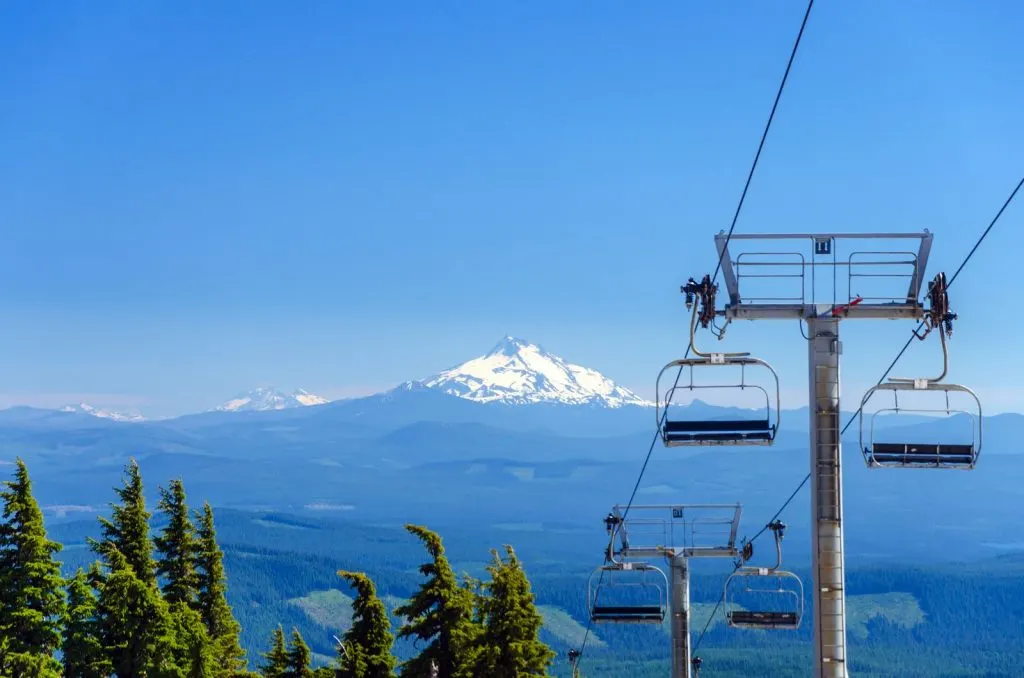 Sledding and tubing are also fun activities for the whole family, with locations such as Ski Bowl being a favorite. It not only has a conveyor-assisted tubing run, but at night, the run transforms into a light-filled disco.
---
READ MORE: What to Do at Mount Hood in Winter
---
39. Flight Over Mount Hood
Start your journey on this flight around Mount Hood, flying over Multnomah Falls before soaring through the sky to Mount Hood. The mightly mountain is impressive at the best of times, but it is just spectacular from the air.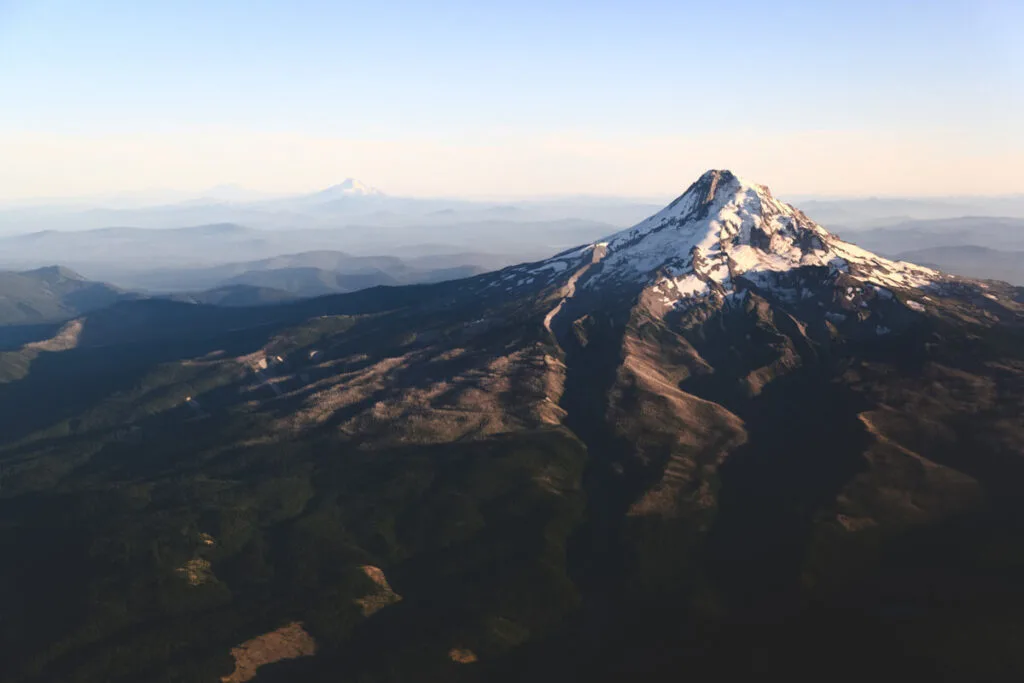 It gives you a unique vantage point of the Columbia River Gorge and the Mount Hood National Forest, with some low flying that will get your adrenaline pumping. On a clear day, Mount Hood certainly isn't the only mountain you will see.
40. Wine and Waterfall Tour
Combining two of the best elements in life—wine and waterfalls, this tour gives you the best of both worlds. You will head through the Hood River Valley on this guided tour. Head through the beautiful vineyards, sampling some of the area's finest wine as you go.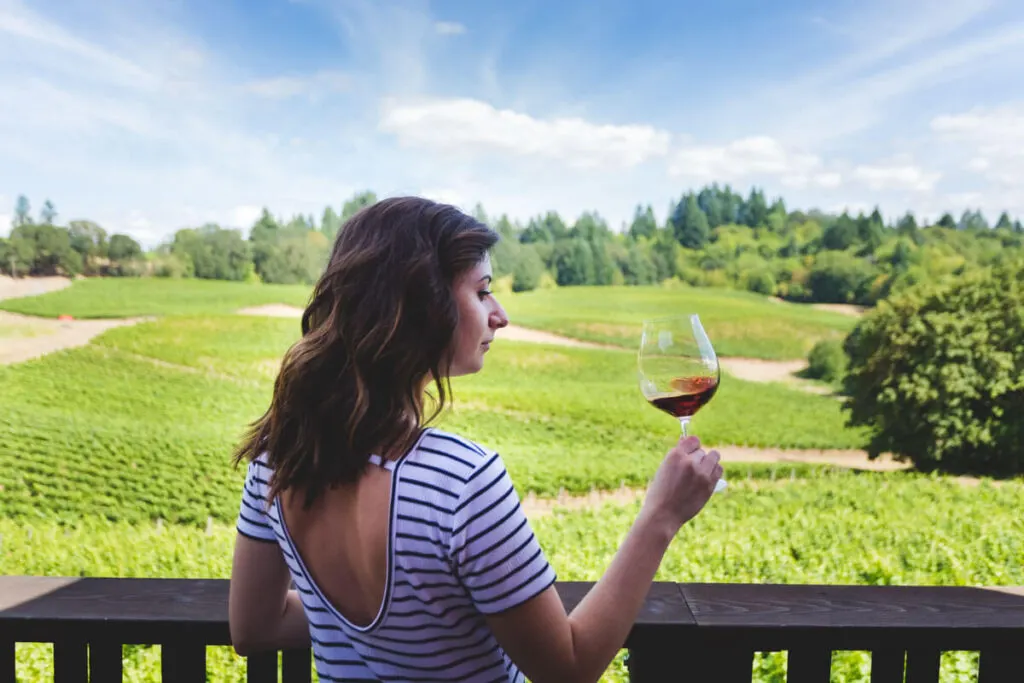 As well as spectacular views of Mount Hood, you will also delve into the Columbia River Gorge, where there are waterfalls around every corner, with endless photo opportunities.
And Tons More Around Mount Hood!
Mount Hood is a playground for outdoor enthusiasts. Books could be written (and probably have been) about the huge range of things to do and sights to see in this epic wilderness.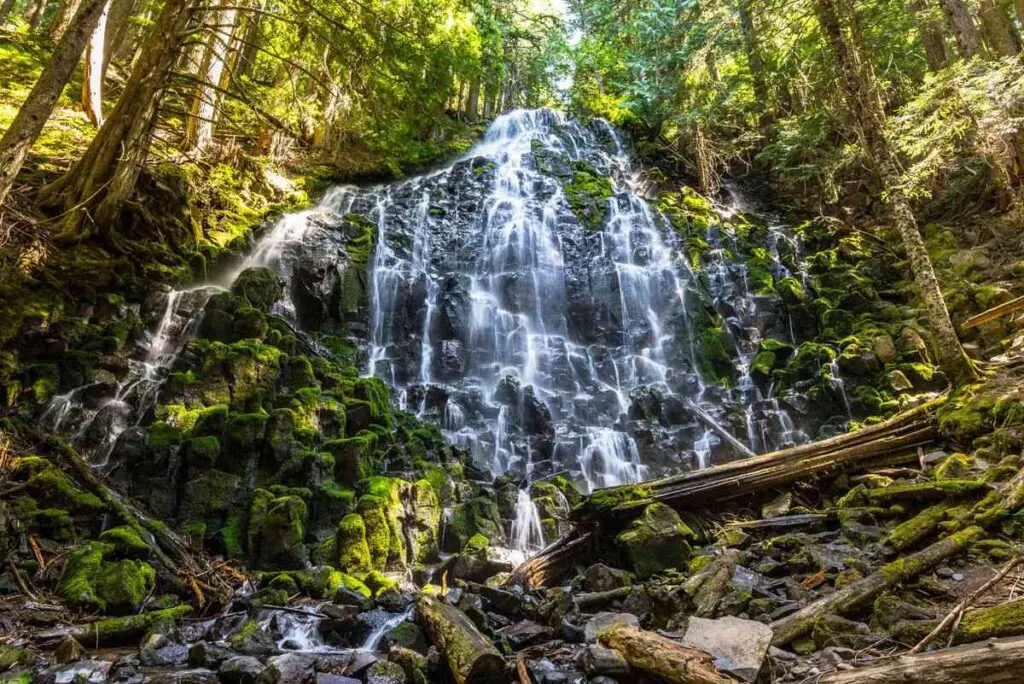 Waterfall lovers will feel like Christmas has come early, with incredible waterfall after incredible waterfall. Some of the best include Umbrella and Salahie Falls, and Ramona Falls.
Spend time on picturesque lakes, including the unmissable Lost Lake or Frog Lake. They're worth a visit just for the scenery and are popular for kayaking, swimming, and fishing in the summer.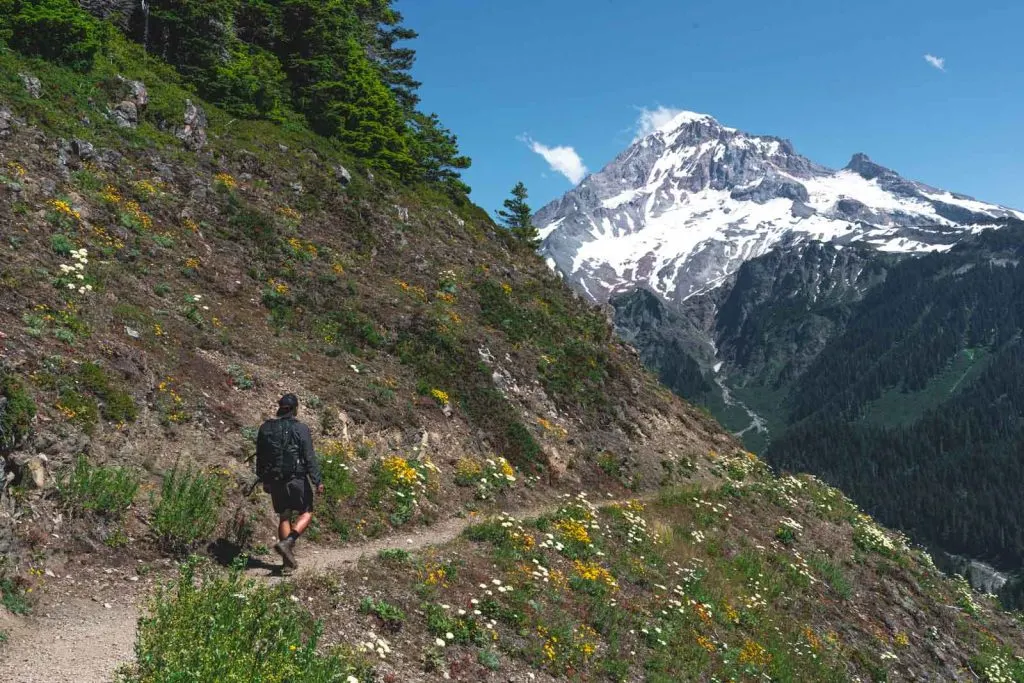 When it comes to Mount Hood hikes, you're spoilt for choice. The most epic of these is the 41-mile Timberline Trail, or for something a little shorter, the Bald Mountain Hike will have the legs aching but with an incredible payoff.
---
READ MORE: 9 Things To Do at Mount Hood For Adventurers!
---
Visit the Coast From Portland
41. Oregon Coast Tour (Best Things to Do from Portland if You're Short on Time!)
This tour packs a lot of punch for one day trip. If you don't have a car to help you get around, you'll still be able to see the best of the Oregon Coast.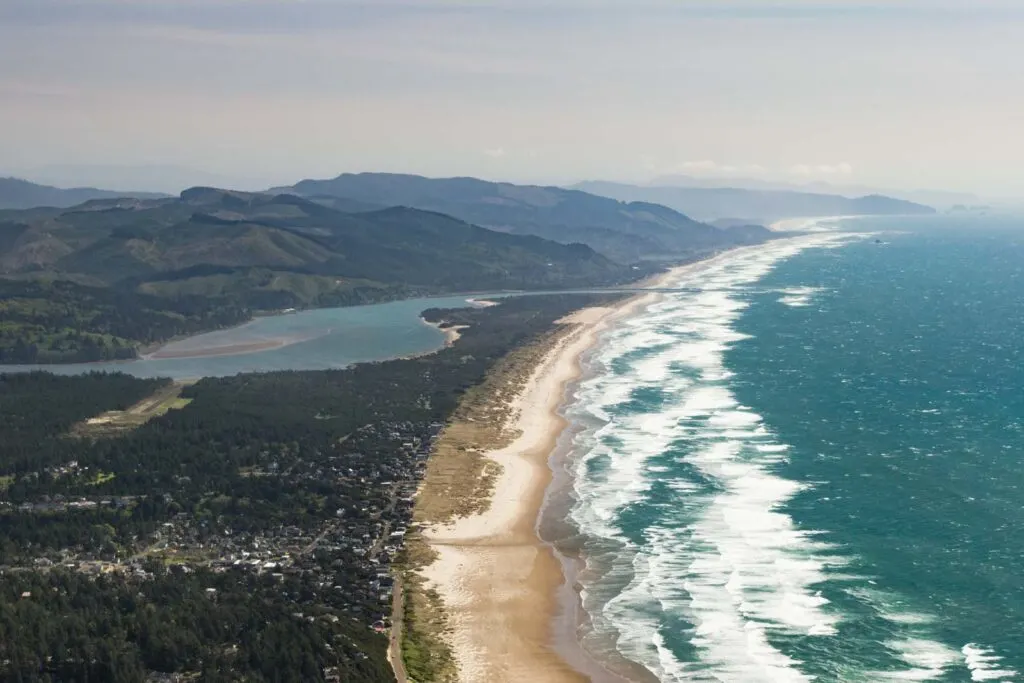 You can visit the iconic Cannon Beach, Oswald State Park, the Neahkahnie Overlook, and Ecola State Park. These are some of the most stunning parts of Oregon with its rugged coastline. This tour eliminates the hassle of planning it yourself, as all transport and trip planning is included.
It's going to be way more convenient, and you'll get to do more on this tour instead of attempting to do it yourself, BUT if you did want to do it yourself…
42. Day Trips to the Coast
Visiting the dramatic Oregon coastline is easily doable from Portland. Even as a day trip. You can experience dramatic high cliffs, impressive vistas, crashing waves, and crazy rock formations in one outing.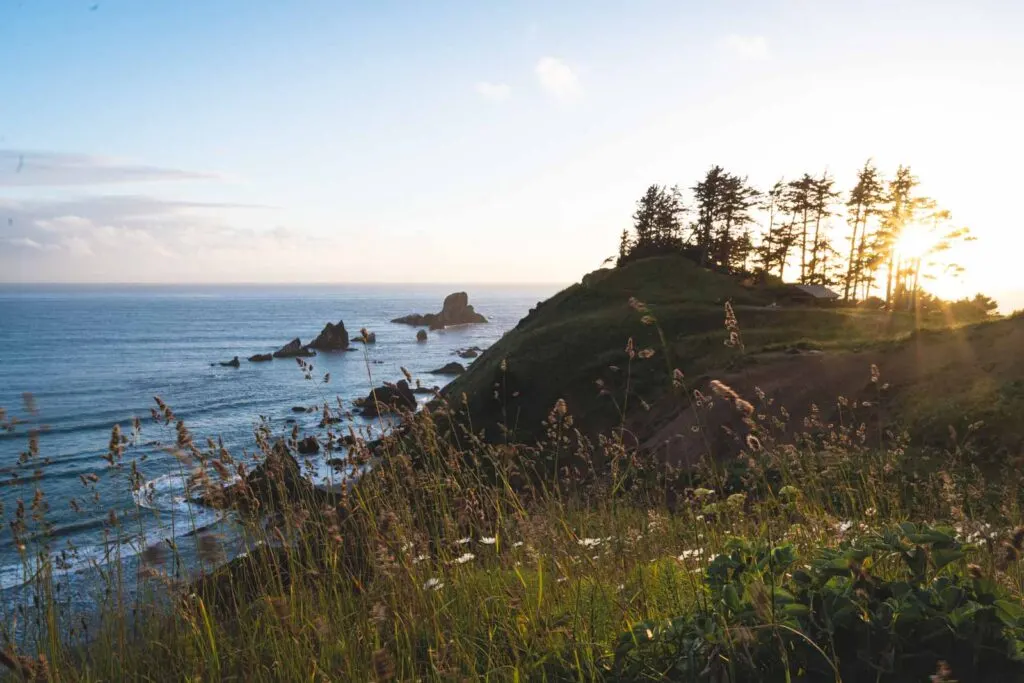 The drive will take roughly an hour and a half, depending on where on the coast you are going. You won't be able to see all the spots here in one day, so pick and choose carefully what you would like to get out of your day trip.
Ecola State Park is a great stop, and you could easily spend the whole day here, hiking around Tillamook Head and admiring Tillamook Lighthouse. Indian Beach within the park is a hotspot for surfing and a popular beach spot for just chilling.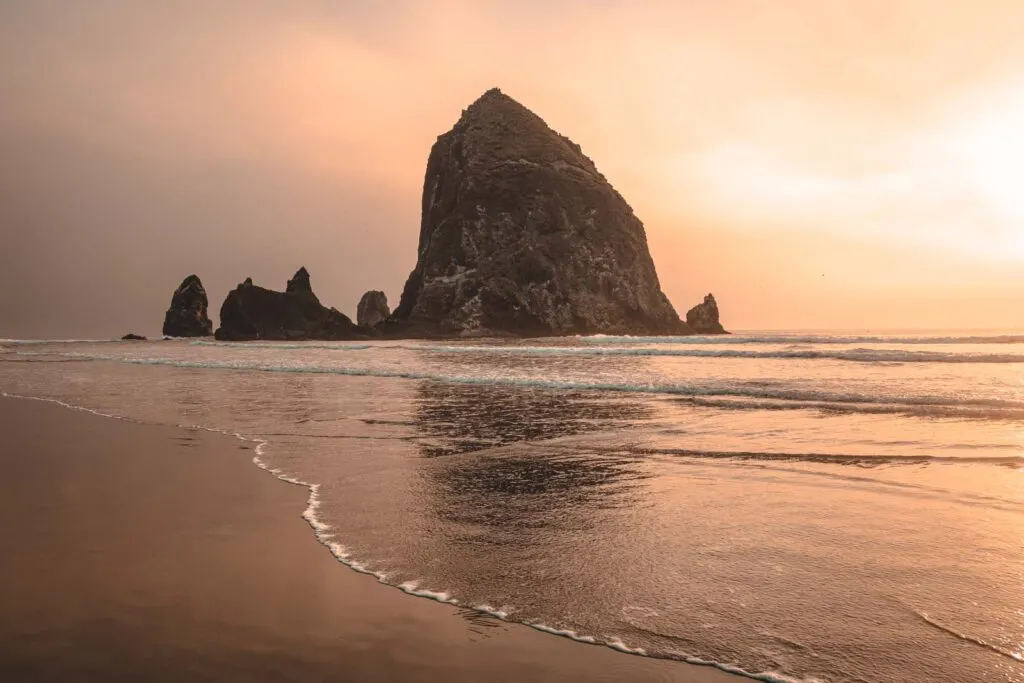 Cannon Beach is probably the most popular day trip you can do from Portland. It is the home of the iconic Haystack Rock, which is crazy impressive to see from the shore, but it also benefits from having a lovely beach in front of it.
---
RELATED: How To Do an Oregon Coast Day Trip From Portland
---
43. Oregon Coast Hikes
Make Oswald West State Park your destination if awesome hikes are your goal. Most of the park is covered in temperate rainforest, and most hikes include at least one incredible viewpoint. The Cape Falcon Trail is an all-time favorite.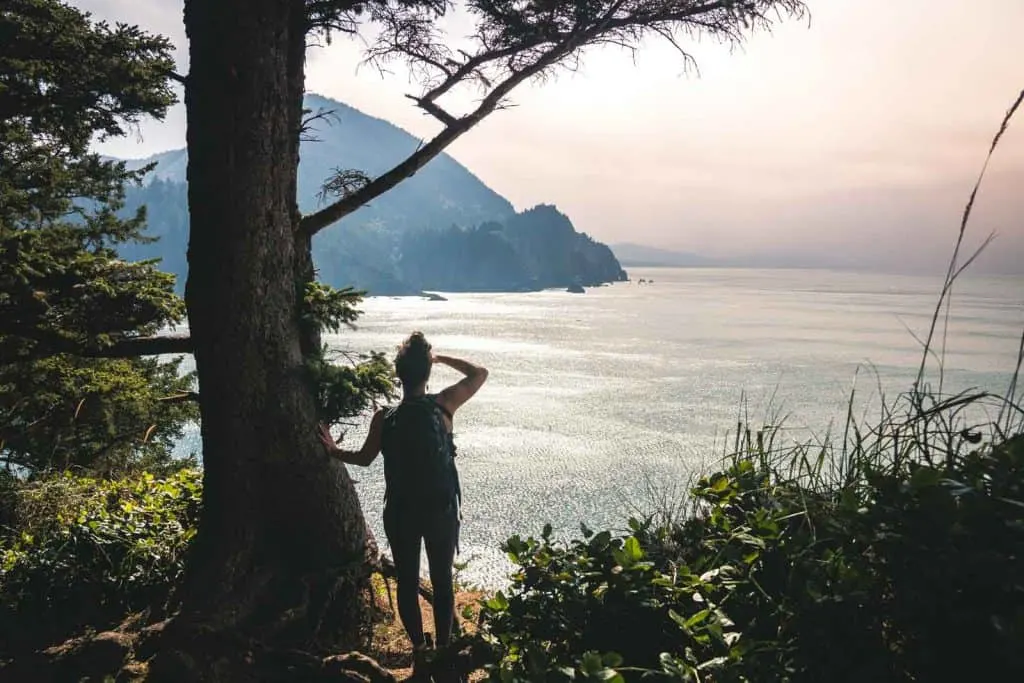 Manzanita Beach and Neahkahnie Mountain is another option, which offers some incredible views and a lovely, quieter beach to relax on after a long uphill hike.
Another idea would be to explore the Three Capes Scenic Loop and visit Tillamook Bay. After wandering the dramatic capes and taking in the views, you will have earned an ice cream from the famous Tillamook Creamery Visitor's Center. Keep in mind this one would be quite a hectic day, and you'd be unlikely to see the whole loop!
Phew! That was A LOT… We know. But we hope you've now found some of your favorite things to do in Portland for your future visit!
More Things to Do Near Portland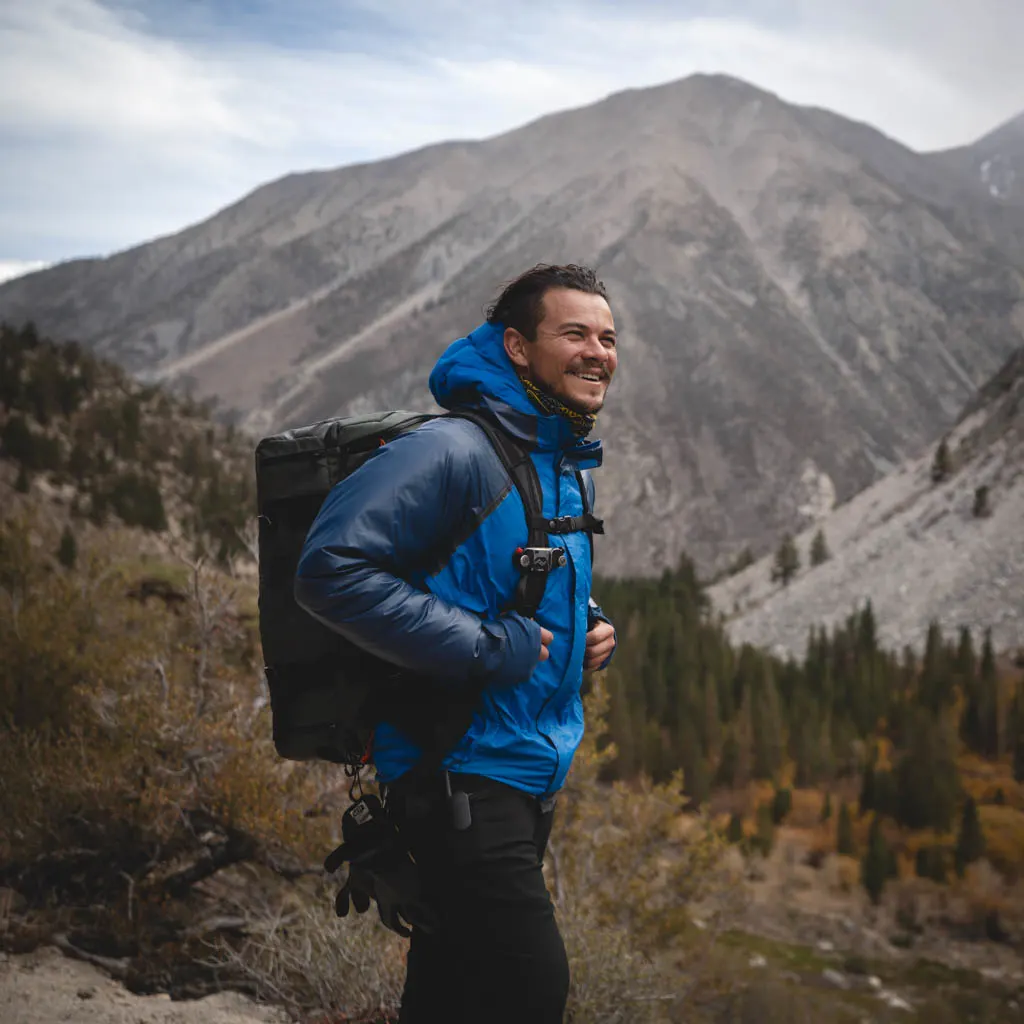 Oregon native and explorer at heart. Loves tackling expeditions around the world and drinking a good beer at the end of the day. PNW obsessed, VW nerd, and surf or snow riding fanatic.