Perched dramatically at the tip of Tillamook Head, Ecola State Park is one of the most scenic and wild state parks on the Oregon coast.
The park is located at the north end of Cannon Beach and is filled with walking paths ending in dramatic viewpoints, plenty of nature watching opportunities, and enough recreational activities to keep you entertained for days.
Exploring Ecola State Park on the Oregon Coast
---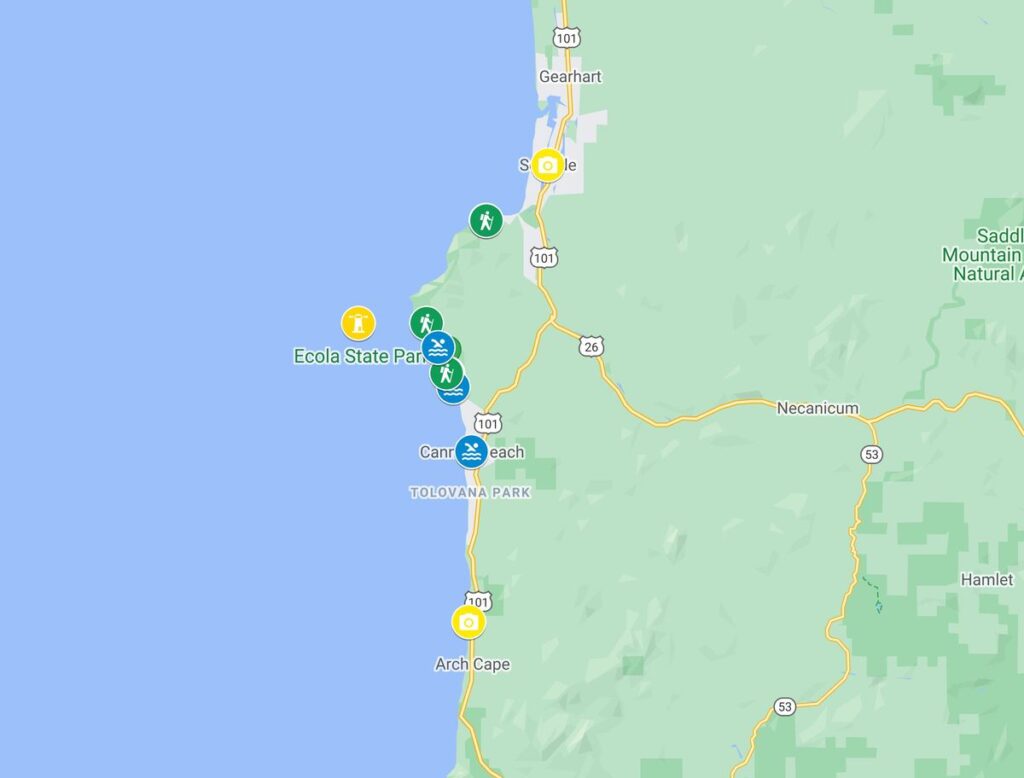 Ecola State Park is a magical little headland jutting out into the Pacific that's popular amongst Portlanders and tourists alike. It's no surprise as to why, this place is drop-dead GORGEOUS and has tons of exciting things for adventurers to experience.
Hike the many trails or take on the mammoth Discovery Trail to see it all. Keep your eyes peeled for wildlife, exploring the tide pools, head to nearby surf havens, and more! Here's everything you can do around Ecola State Park.
Hikes in Ecola State Park
Ecola State Park is a mecca when it comes to hikes. Complete with stunning views and in varying lengths and levels of difficulty, there is something for everyone.
Clatsop Loop Trail from Indian Beach
(2.5 miles, moderate)
Be prepared for some burning calves as there is quite a hunk of uphill climbing involved in this hike. But with high elevation comes great views, and this hike isn't short of them, with views out over the ocean and lighthouse. The loop is 2.5 miles in length, so although it is tough, it is definitely doable.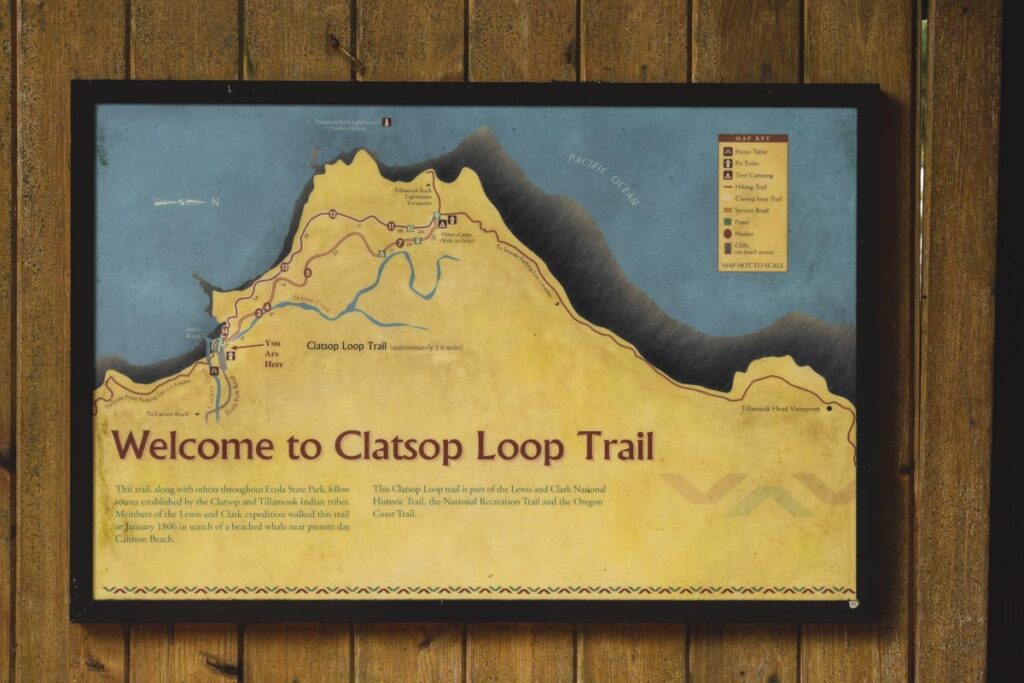 It starts at the information kiosk at the Indian Beach parking area and heads up to Hikers' Camp, before looping back round to the parking lot, passing some breathtaking views of the coastline, including views of the Tillamook Rock lighthouse.
---
RELATED: 11 Stunning Things To Do on the North Oregon Coast
---
Crescent Beach Trail
(2.3 miles, moderate)
This beautiful trail will take you down to the ocean, and is a nice short but steep hike, which is why it is listed as moderate. Once you reach the bottom of the trail you'll be greeted with what is likely to be an almost deserted beach, surrounded by ferns and the crashing waves!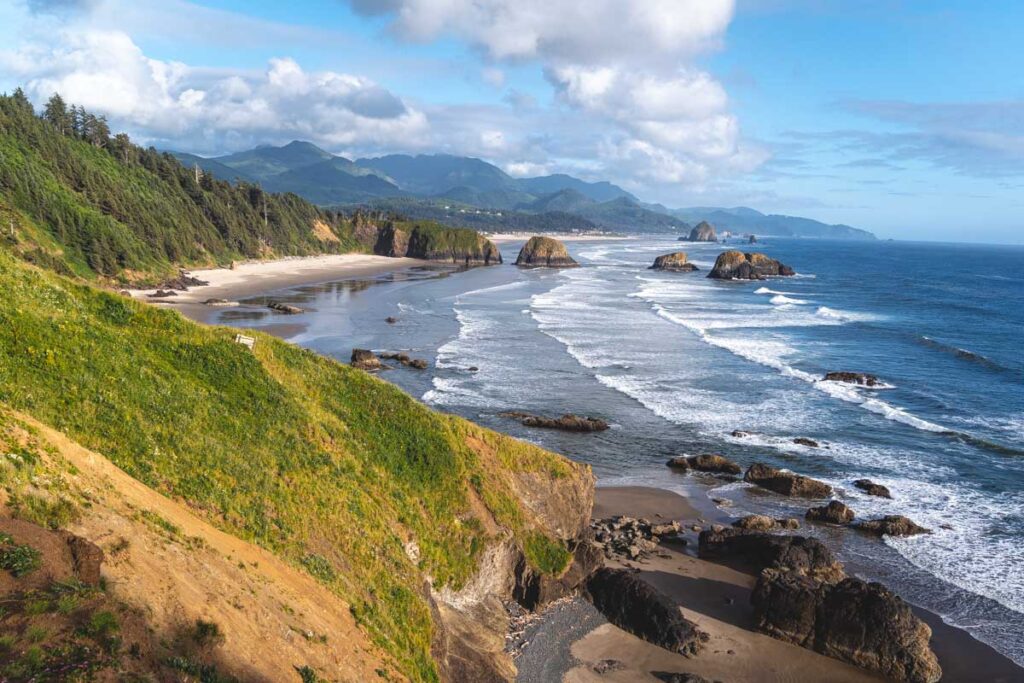 Be aware there are likely to be a few fallen trees on this trail, and it can get very muddy. The start of the hike is well signposted from the main parking lot.
Lewis and Clark Discovery Trail
(12.2 miles, hard)
If you are up for a longer walk, try the Lewis and Clark Discovery Trail, which is 12.2 miles in length. You'll be following a famous trail that was used in the Lewis and Clark Expedition and makes up part of the Oregon Coast Trail. The route goes from Indian Beach to the town of Seaside, or vice versa depending on your starting point.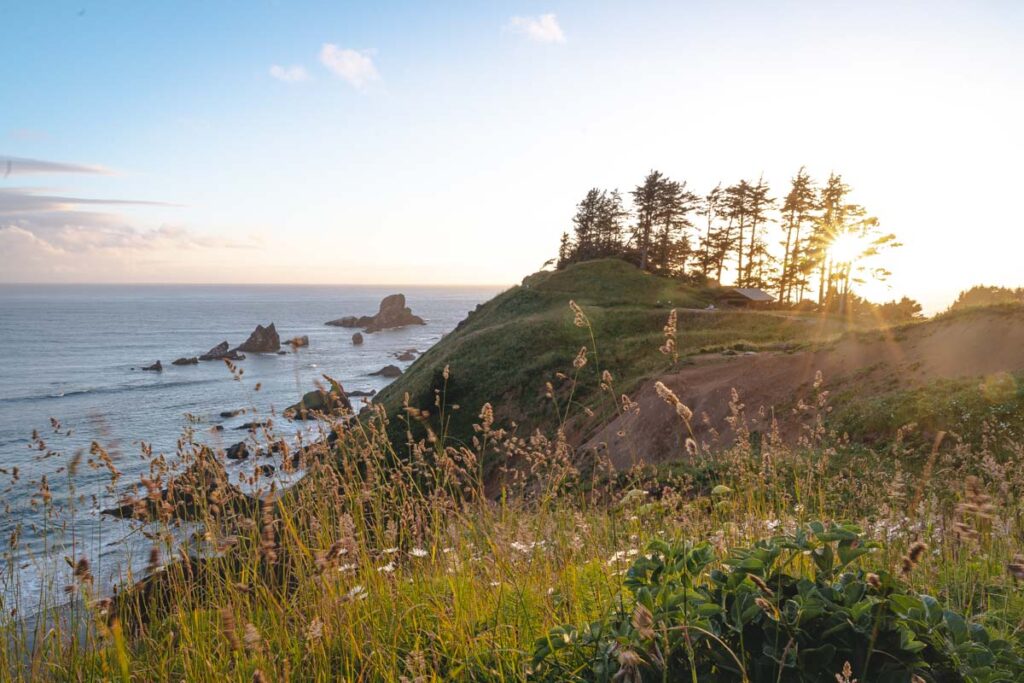 Part of this trail overlaps with the Clatsop Loop Trail, so you could always turn the two hikes into one longer one. You'll be walking through a forest of old-growth trees right along the Pacific Ocean.
It is a beautiful walk but can get very muddy, and the common landslides in Ecola State Park have been known to cause some downed trees. Make sure you brought the right gear!
This trail will essentially take you through all of Ecola State Park, so if you're here to spend the whole exploring, this might be the trail for you!
---
RELATED: 17 Breathtaking Oregon Coast Hikes
---
Ecola State Park to Indian Beach Trail
(4.3 miles, moderate)
Unfortunately, landslides are pretty common in Ecola State Park, which can have an impact on some of the trails. You should always check the status of the trails before you head out.
This section is part of the Oregon Coast Trail, which takes the trail further inland than it used to after being washed out in 2017. Much of the trail takes you through the thick forest with the occasional viewpoint. The reward a the end is a stroll along the beautiful Indian Beach which is tucked into a shallow cove.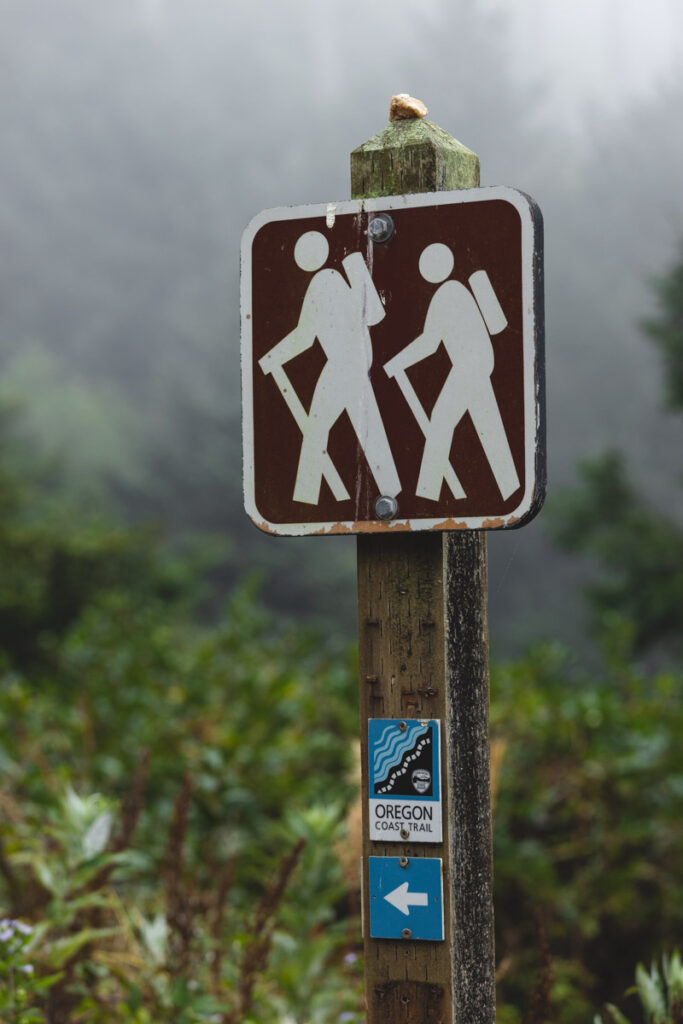 At first, the path leads down over a footbridge over Cresent Creek before switchbacking up into a Sitka spruce forest, from this lofty point you'll get some great views of the headland before you head inland. At the end of the hike, you will head back towards the coast.
Tillamook Head National Recreation Trail
(6.3 miles, moderate)
Start out your hike on a wide, graveled trail, which starts at the Indian Beach parking turnaround. You'll climb through steep, old-growth forests, passing viewpoints, and a number of historical attractions along the way.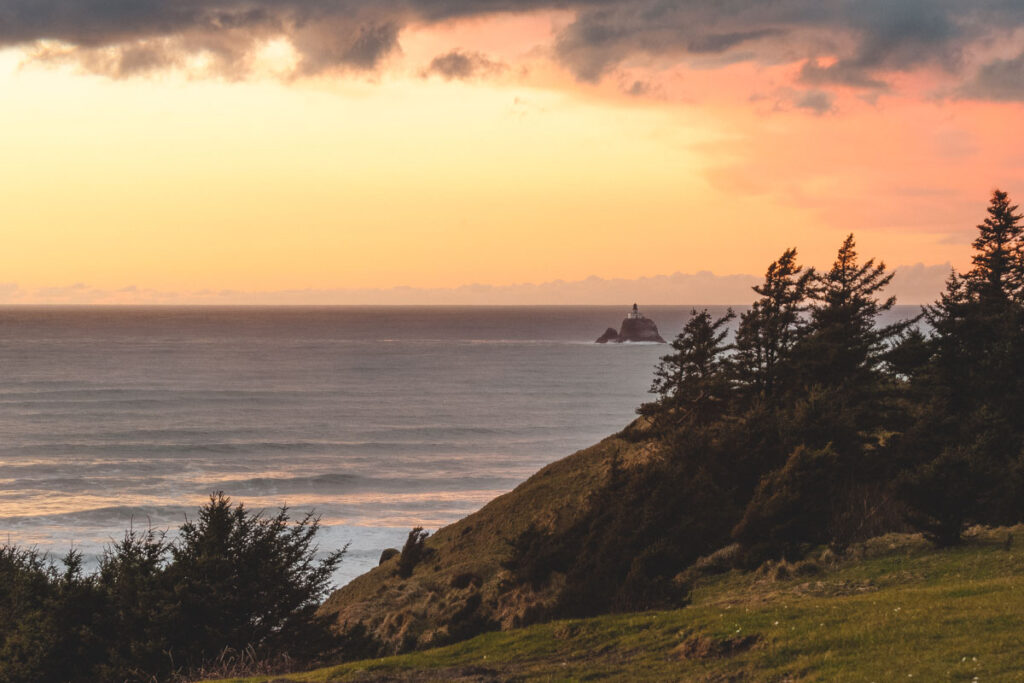 This hike gives you a great vista off Tillamook Head out at "Terrible Tilly," the famous lighthouse that sits on a rock out to sea! Although it is a pretty long hike, the elevation is mostly at the start and end, which is why the trail is rated as moderate.
---
RELATED: How To Do an Oregon Coast Day Trip From Portland
---
Ecola State Park Beaches and Wildlife
Now on to the gorgeous beaches and wildlife in Ecola State Park. There are two main beaches with others nearby that we will discuss below!
Indian Beach at Ecola State Park
Indian Beach sits at the southern slope of Tillamook Head. It is the ideal place to sit back and watch the surfers out at sea, or if you are feeling up to it, you could always join them! Bring your own board or pop by Cannon Beach to pick up a rental before heading out here.
Plenty of tide pools can be found at the southern end of the beach at low tide, and are usually teeming with all sorts of marine life.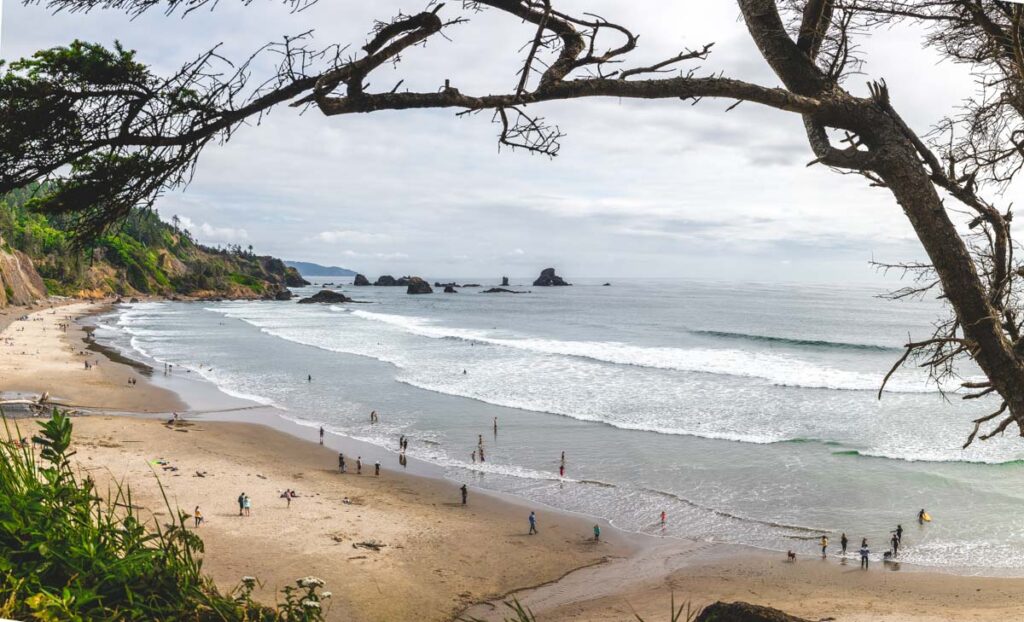 This beach is easily reachable from the parking lot, but is rarely crowded, making it a favorite spot to visit in Ecola State Park.
Cresent Beach at Ecola State Park
Stunning Cresent Beach is hidden away between two tall headlands in Ecola State Park. It offers you a private, misty retreat, as the majority of people who visit the park will not venture down onto these sands.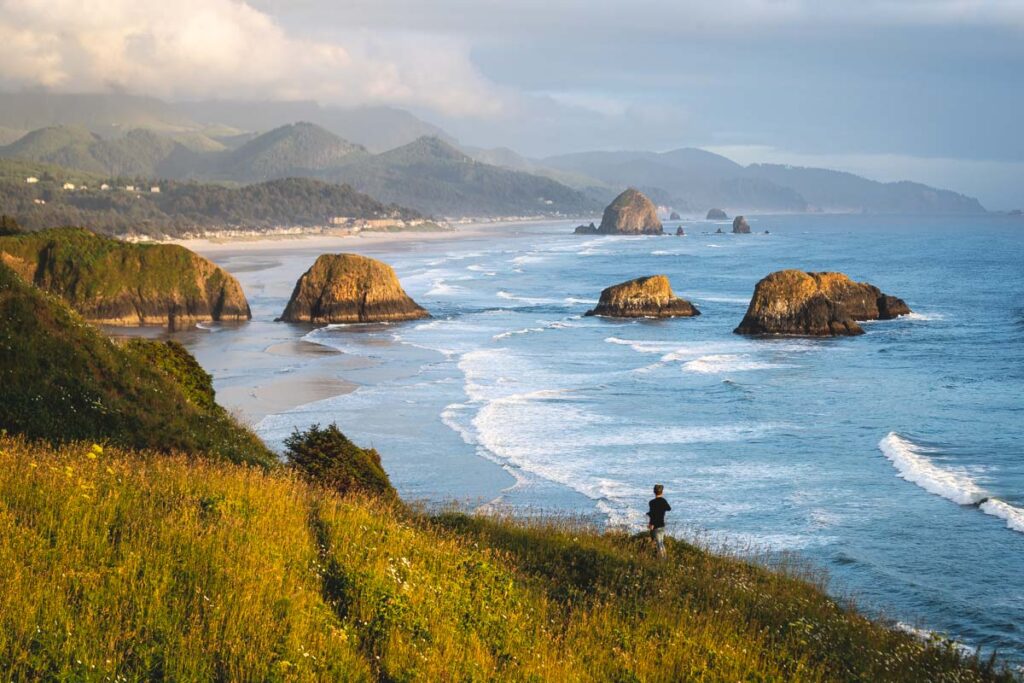 The beach itself can be home to an impressive ensemble of sea creatures, including seals and sea lions. You'll have to trek a little bit to get to this rocky yet gorgeous beach.
---
RELATED: 23 Amazing Beaches in Oregon and What To Do Nearby
---
Nature Watching at Ecola State Park
There is no shortage of majestic creatures when it comes to Ecola State Park. Birds are likely to be the first thing you'll notice. From bald eagles to peregrine falcons, this part of the coast attracts dozens of rare and unique species of bird.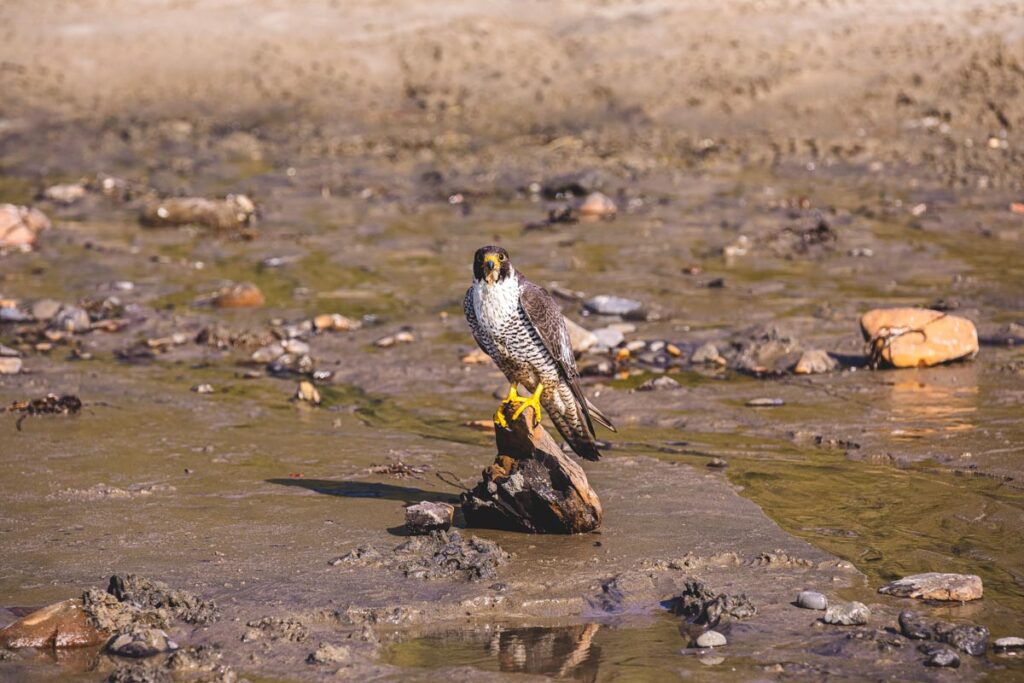 The park has rocky shorelines, beaches, woodlands, rainforests, and estuaries, all of which provide habitats for a range of birdlife, making it a haven for bird watchers and nature enthusiasts.
Throughout winter and spring is when the whales come out to play. If you're in the park at this time, you'll have the best chance of spotting these huge beasts just out to sea.
Look out for the herds of Roosevelt Elk that call Ecola State Park their home. You'll see them grazing in the meadows or slowly emerging from the rainforests, so make sure you keep your eyes peeled while out on a hike.
Tillamook Lighthouse
Tillamook Lighthouse stands proudly on a rock out to sea. However, this lighthouse also goes by another name, Terrible Tilly, and for good reason. Today, the lighthouse is closed to the public, laying battered and bruised around a mile out, but it is still well worth a look from one of the many viewpoints in the park.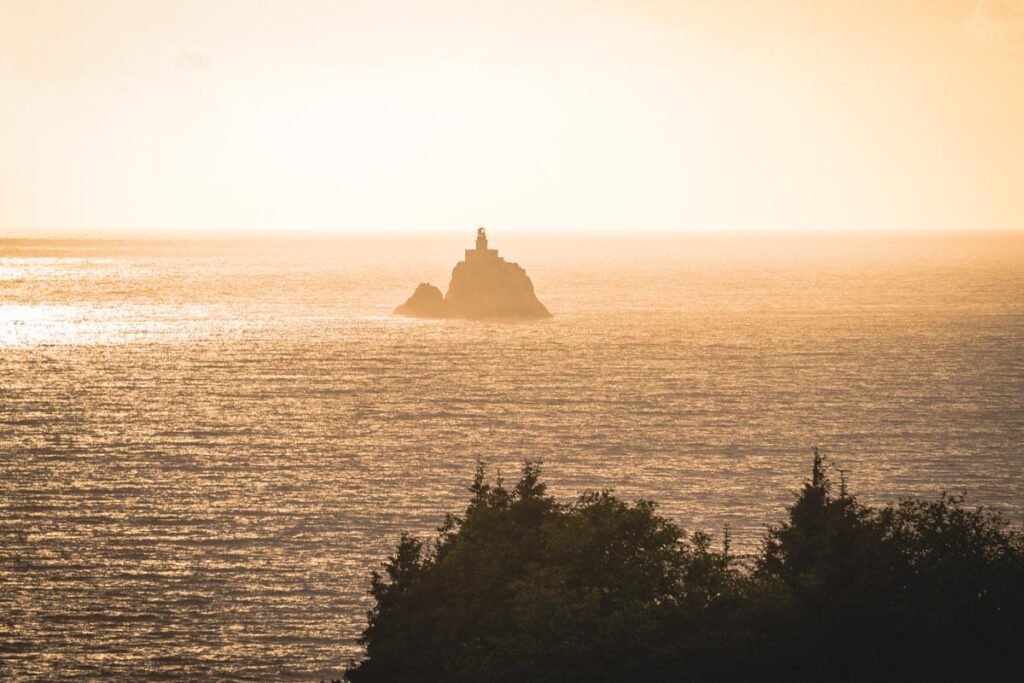 ---
RELATED: 11 Oregon Lighthouses & The Adventures Nearby
---
Nearby Things to do Around Ecola State Park
Cannon Beach
No trip to this part of Oregon would be complete without a trip to Cannon Beach, home to what is likely Oregon's most well-known landmark, Haystack Rock. The mighty rock juts out of the ocean just offshore, towering over the beach, with plenty of marine life showing its face at low tide.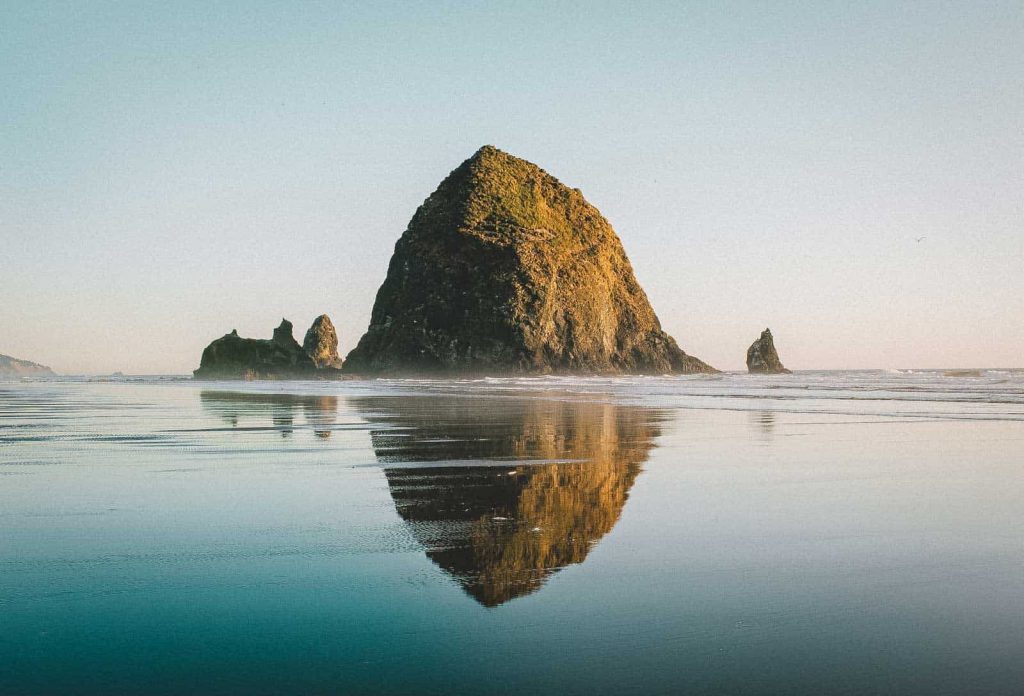 It's also where you'll likely be based and where your choice of markets and restaurants will be. Ecola is just down the road so this will be an inevitable and well-worth it place for you to stop or base at.
---
READ MORE: 14 Adventurous Things To Do in Cannon Beach
---
Seaside
Seaside, Oregon, is as quaint as the same suggests, and will soon be your favorite beach town. It is often referred to as the jewel of the Oregon Coast, and it's clear to see why. One of the best things to do is walk or bike the 1.5-mile promenade that lines the seafront, popping into shops and eateries along the way.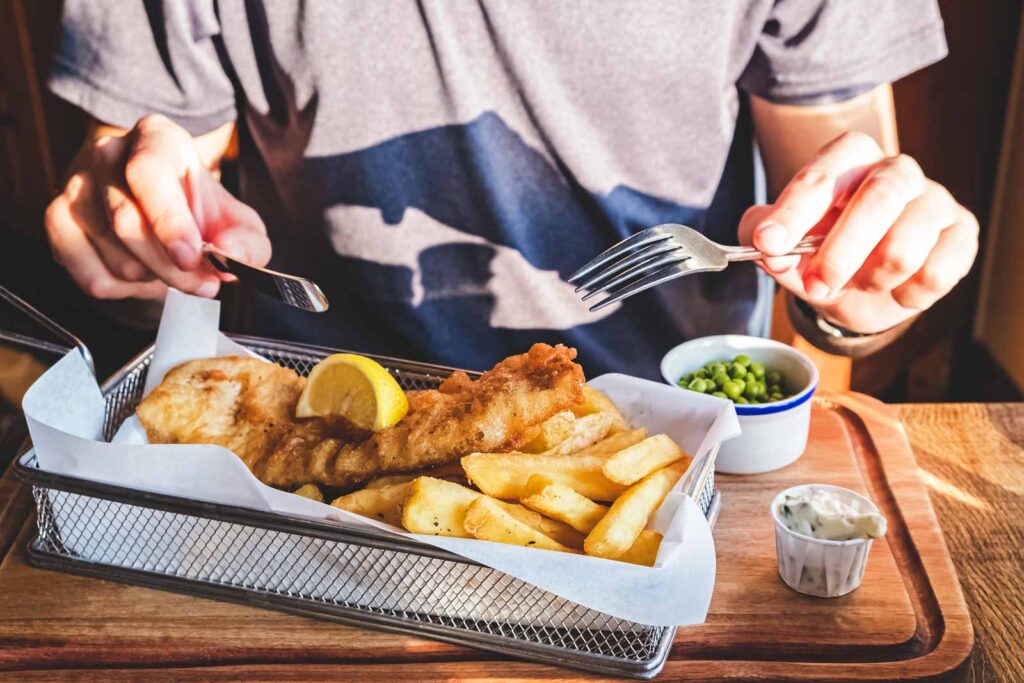 Keep your eyes peeled for seals and sea lions and enjoy the miles and miles of flat, sandy beaches. Enjoy hiking, kayaking, razor clamming, and kite flying, taking a break in the many cafes, pubs, and restaurants.
Hug Point
With a waterfall cascading over the rocks and deep-sea caves carved into the cliffs, Hug Point is a fascinating place to explore. The state recreation site used to be an old stagecoach route that ran right along be beach and was used before the highway was put in.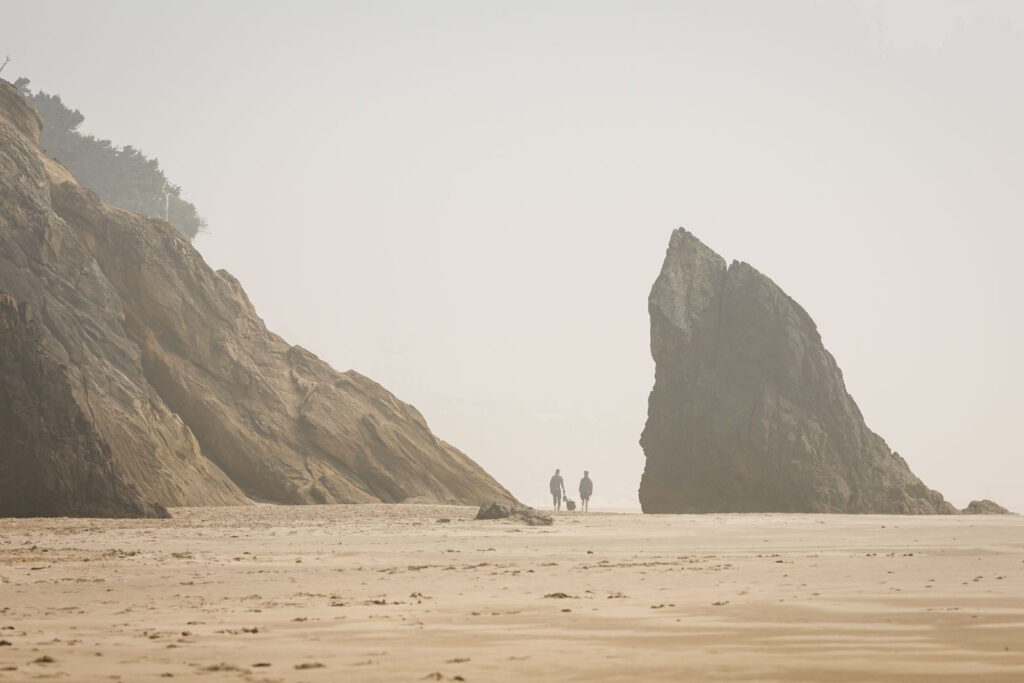 A walk along the beach will not disappoint, with stunning views and burnt-colored cliffs to admire. Depending on how far you walk, you may catch a glimpse of Haystack Rock in the distance. Explore the tide pools along the way, which are often teeming with marine life. Just be aware of the tides when you visit.
---
READ MORE: Your Guide to Hug Point State Recreation Site
---
Oswald West State Park
Just a short drive away you'll find Oswald West State Park, which stretches for 4 miles along the coastline. Make sure you pop by the beautiful, secluded sandy beach, which stands in stark contrast to the dense, temperate rainforest that also lines this part of the coast.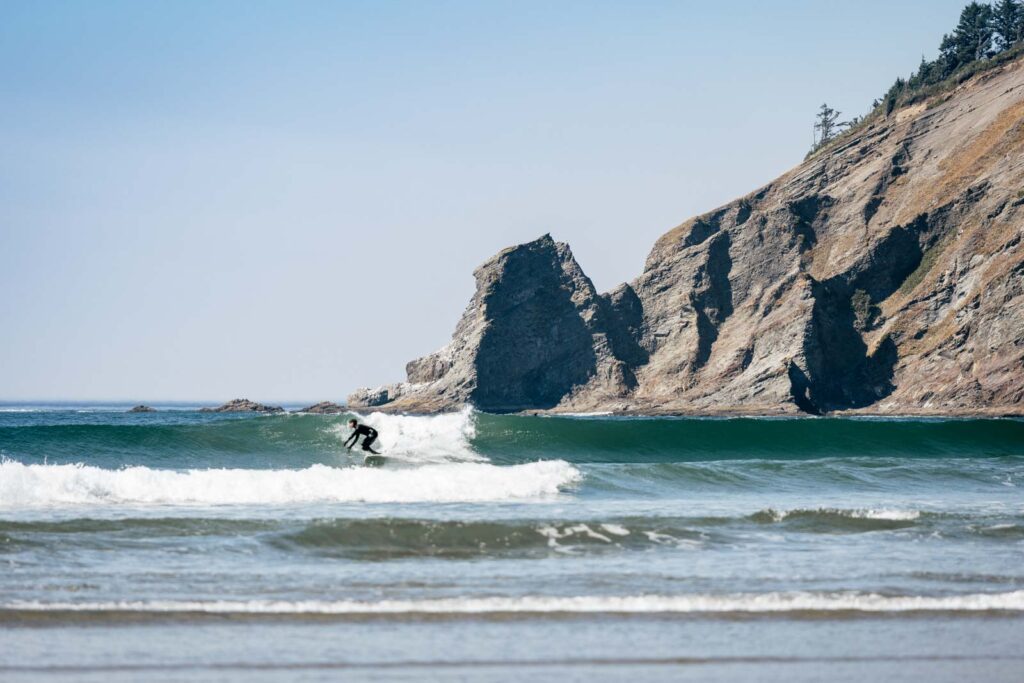 There are miles of hiking trails within the park that lead to breathtaking views of the Pacific Ocean, including a 13-mile stretch of the Oregon Coast Trail. The park is also very popular with surfers, so don't be surprised if you find the water teeming with those trying to catch a wave!
More Oregon Coast State Parks
We hope this post helped you better explore Ecola State Park! Check out more posts on the Oregon Coast and even more adventures around the state.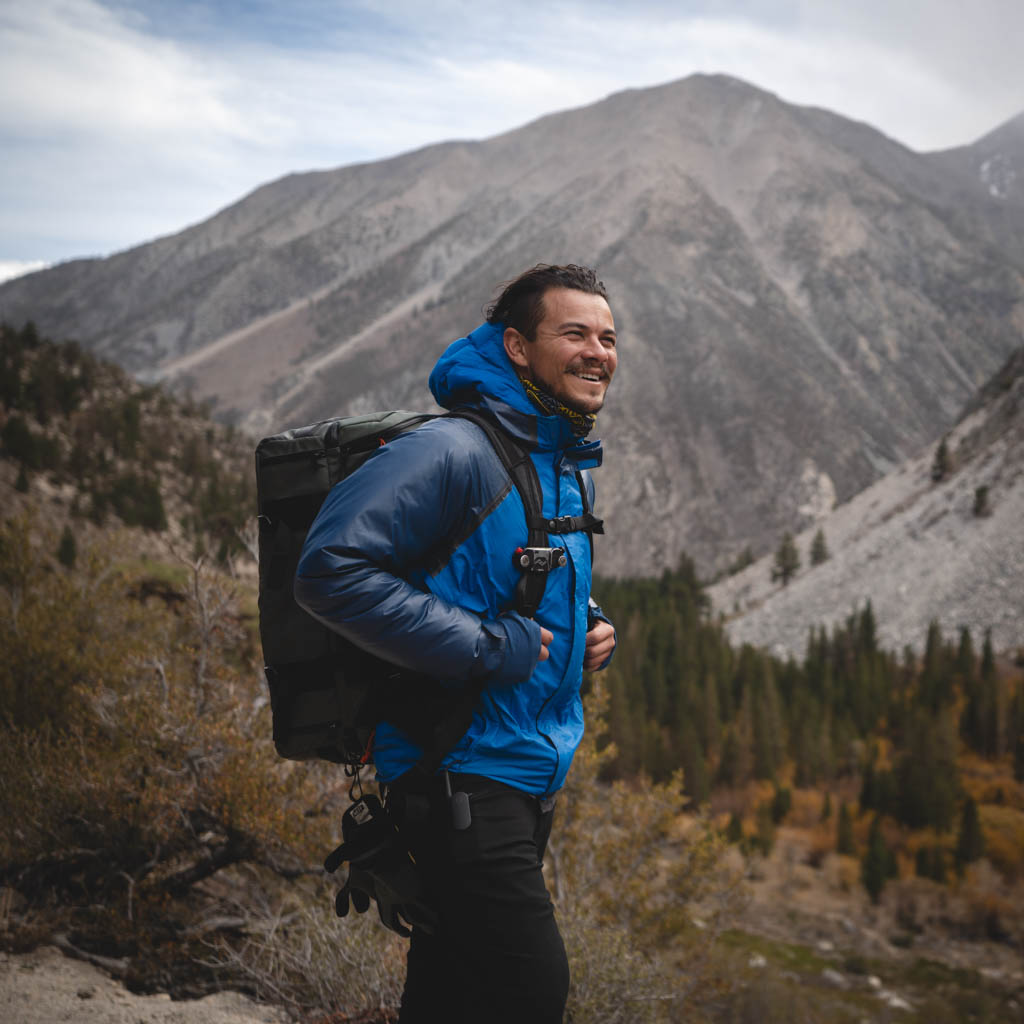 Oregon native and explorer at heart. Loves tackling expeditions around the world and drinking a good beer at the end of the day. PNW obsessed, VW nerd, and surf or snow riding fanatic.