Fort Stevens State Park is one of the most loved state parks in Oregon, and for good reason, it seems to have it all. People often describe it as the place where the river, forest, and sea collide, perched in the far northwest corner of the state.
From hikers to history buffs, nature enthusiasts to sporting fans, the park has something for everyone.
Covering over 4000 acres, the park is pretty large, and is home to several huge beaches, and plenty of forests to explore. Literally miles of trails wind their way around the thick growths of spruce, pine, and hemlock, as well as dunes and wetlands, making for a completely diverse environment.
Fort Stevens State Park
---
The land that Fort Stevens State Park sits on was acquired at some point between 1955 and 1974. Around 790 acres were given to the state by Clatsop County between 1955 and 1960, with the other land acquired in a variety of other methods.
The original fort was complete in 1865 and was built to protect the mouth of the Columbia River from the British Navy and Confederate gunboats during the civil war. The fort was then used again as a coastal defense fort during the Spanish-American War, World War 1, and World War 2.
Now, the fort and the surrounding area have transformed into a place where its many visitors are welcome to rediscover history while enjoying the wonders of nature.
The Long Trail
Length: 9.1 miles
Trail Type: Loop
Difficulty: Moderate
The Long Trail is one of the best ways to see the many highlights of Fort Stevens State Park, plus it doubles up as a bike trail or even a driving trail if you are short on time.
The trail is a 9.1-mile loop and is completely paved, making it easy for both walking and cycling. The scenery throughout the trail is beautiful, full of wildflowers, and views of both the lake and the ocean. Keep your eyes peeled and you may be able to see some of the park's wildlife.
Interpretive signs highlight some of the notable features, so you will be able to learn more about the park's history as you walk.
---
RELATED: 17 Breathtaking Oregon Coast Hikes
---
Peter Iredale Trail
Length: 0.4 miles
Trail Type: Out & back
Difficulty: Easy
Although not much of a hike at just 0.4 miles long, the Peter Iredale Trail takes you to the incredible shipwreck, an iconic symbol of Fort Stevens State Park.
For the most part, you will be walking straight along the beach to the shipwreck, which offers some incredible views of this huge vessel. As soon as you hit the beach from the parking lot, you should be able to see the wreck, as well as expansive views of the Pacific Ocean.
---
RELATED: 11 Stunning Things To Do on the North Oregon Coast
---
Coffenbury Lake Trail
Length: 2.5 miles
Trail Type: Loop
Difficulty: Easy
Coffenbury Lake is one of the many shallow lakes on the Clatsop Plains, and part of the trail will take you right along the shore. First, you'll head along the alder-lined west shore of the lake, passing Sitka spruce, sword fern, and huckleberry, before you reach the marshy south end of the lake.
At the trail junction, head left and begin back along the eastern shore. At one point you will pass through a grassy picnic area, which is the ideal place to stop for a bite to eat, before keeping to the shore and picking up the trail again.
Disc Golf
Fort Stevens State Park is home to the Columbia Shore Disc Golf Course, which was designed not only for fun but also as an alternative way to showcase the many interesting features of this historic fort.
It is a great way to bring in visitors to the fort who may not have otherwise thought of visiting.
Coffenbury Lake
Coffenbury Lake is a long lake that almost runs parallel to the coast. The lake covers five acres and is a typical lake that is formed between sand dunes after a buildup of rainwater over 150 years ago.
It is well stocked with hatchery-raised rainbow trout, which makes it an angler's dream. There are fishing docks and boat ramps. It is also a great place to kayak or canoe, especially if you are a beginner. A few hours can be filled paddling around the lake, and the chances of spotting wildlife, such as elk, heron, and deer, while in the water are very good.
It is a very short walk on a paved path from the campgrounds, so you can easily carry your kayaks or other vessels down to the water's edge. If you're not camping, there is a large parking area at the end of the access road.
Wildlife at Fort Stevens State Park
With river, forest, and sea in abundance, wildlife is so plentiful in Fort Stevens State Park. Birdwatchers can enjoy viewing the several hundred species of bird that call the park their home, which includes Murres, Sandpipers, and even Puffins.
Some species are a little more reclusive, but if you keep your eyes peeled you may be able to spot mule deer, coyotes, raccoons, and elk. Starting mid-December, it is very common to see gray whales making their way along the coast, on their way to warmer waters.
Camping at Fort Stevens State Park
Fort Stevens has a huge campground, with over 300 sites to set up camp for the night. Many of these sites are full hookups, meaning they provide water, electricity, and sewage. On the grounds, there are flush toilets, hot showers, a dump station, and firewood for sale.
Although it can get pretty busy during the summer months, the sites are pretty spacious so you shouldn't feel overwhelmed.
If you want a bit more of a luxurious camping experience, the park has 15 yurts available to rent. Although they are still quite primitive, they all come with electricity, heating, a fire pit, a picnic bench, and can sleep five people.
If you don't mind spending a little more, then the park also offers Dulux cabins, with covered porches and small kitchens. Whether used as a base before heading out on adventures, or as a place to do a whole lot of nothing for a while, the cabins are a great place to stay.
Nearby Fort Stevens State Park
Astoria – Astoria is a historic seaside town with Victorian homes perched on the hills along the Columbia River. It is the oldest city in Oregon and is also known for being where the coming of age movie "The Goonies" was filmed.
---
READ MORE: 11 Adventurous Things To Do in Astoria, Oregon
---
Seaside – Seaside is a charming beachside community that is known for its 1920s promenade, nearby hiking trails, and surf breaks. If you are looking for a relaxing day out on the beach, then Seaside is a great choice.
Cannon Beach – Cannon Beach is one of the most iconic places in Oregon because of the majestic Haystack Rock, and it has been named the state's favorite beach. You can find marine life in the numerous tide pools, hit a nearby hiking trail, or go for a surf.
More Oregon Coast State Parks
We hope this post helped you better explore Fort Stevens State Park! Check out more posts on the Oregon State Park and even more adventures around the state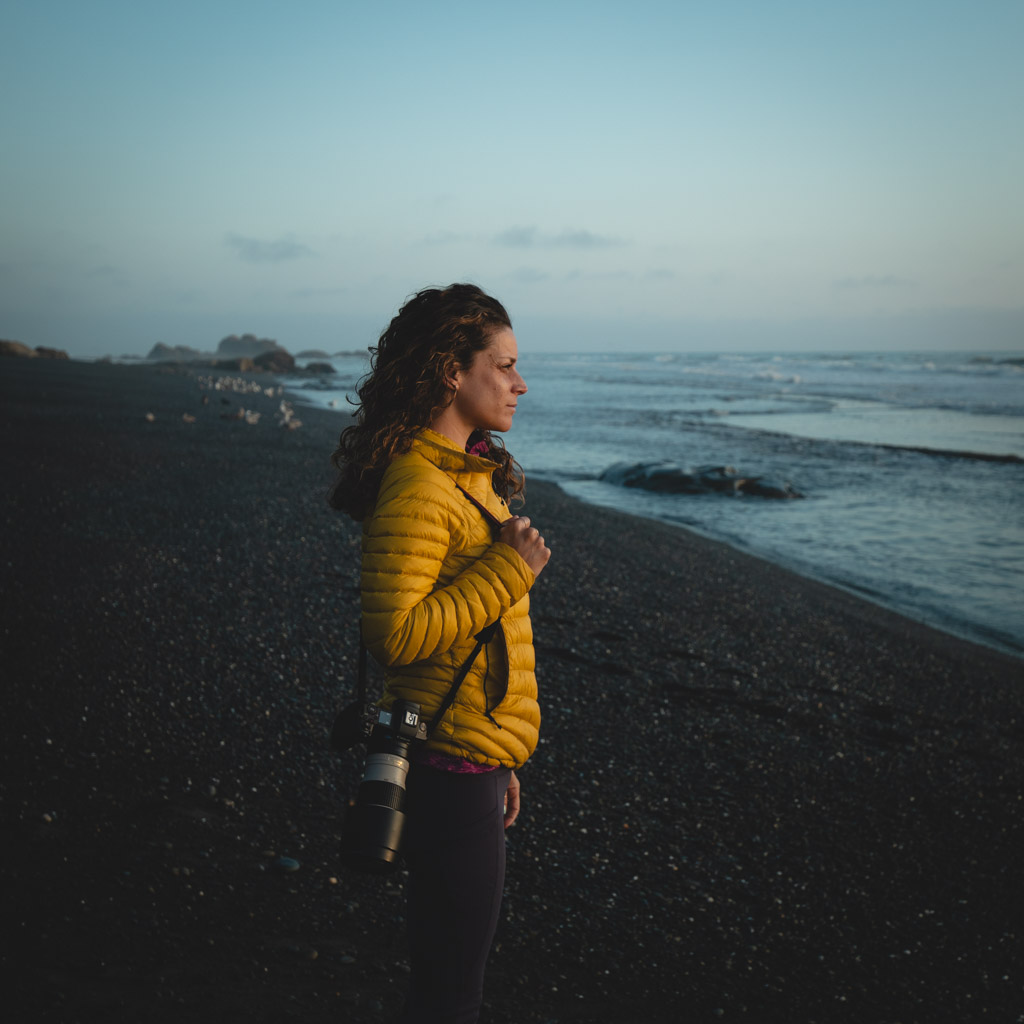 I've been perpetually traveling and living around the world for years but it's hard to beat Oregon and the PNW. After years of road-tripping the area, I guess you can say I know it pretty well! When I'm not writing guides for you, you can catch me somewhere petting a dog, attempting to surf, hiking a volcano, or stuffing my face with bread and cheese.