A picturesque bay, miles of beaches, a massive campsite, and even an airstrip make Nehalem Bay State Park an excellent place to visit.
It's snuggled between Neakahinie Mountain and the ocean on a long sand spit and is ideally located for exploring this gorgeous stretch of the Oregon Coast.
Here's everything to know about Nehalem Bay State Park.
Nehalem Bay State Park
---
Nehalem Bay is a refuge for wildlife, including the snowy plovers. Do note that some areas around Nehalem Bay (namely the trails and certain beach areas) may be restricted or closed during their nesting season, which is between March 15th-September 15th.
To enjoy this state park, do note the fee is $5 or display your Oregon Pacific Coast Pass.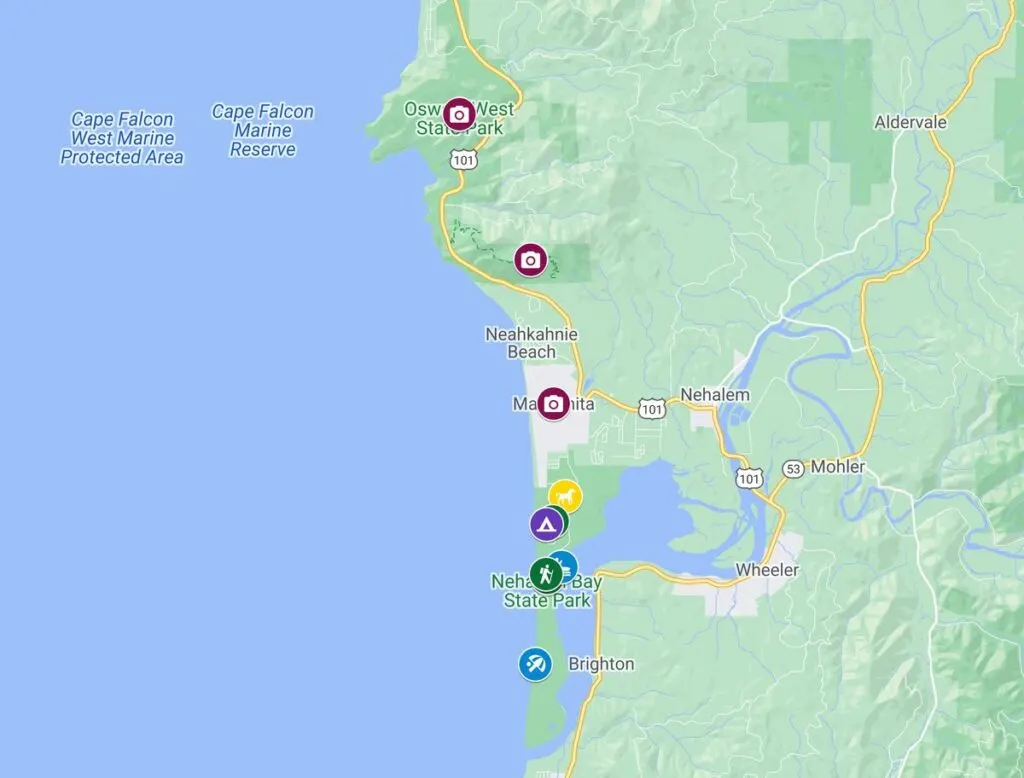 ---
RELATED: 19 Must-Visit Oregon Coast State Parks
---
Nehalem Bay State Park Trails
Nehalem Bay Trail (1.8 miles, easy, loop) – This is an easy loop to stretch those legs or give your pup a nice walk. You're not on the beach for this trail, and there aren't any spectacular views, but it's still a nice area for a stroll. You'll get to walk around the airstrip, so it's a nice opportunity for a change of scenery.
Nehalem Spit Trail (5.2 miles, moderate, out and back) – If you noticed, Nehalem Bay is sat on a long sand spit and if you're curious about what's at the end, this is the hike to take! It's relatively easy, just a bit long. It's possible to walk down the entire beach, but there's also a jetty to walk on.
The jetty doesn't provide the greatest of views as you're not going to see much of the beach until the end of it. When you reach the end, you'll be at the point where the Nehalem River spills out into the ocean. Play around the dunes and keep an eye out for birdlife and even seals.
---
RELATED: 17 Breathtaking Oregon Coast Hikes
---
Other Things To Do at Nehalem Bay
Horseback Riding – Oregon Beach Rides conduct horseback riding excursions around Nehalem Bay. Part of their route is actually on the spit trail mentioned above (so watch out for poop if you're walking it!). You'll ride along the beaches while getting detailed commentary on the area.
Fishing and Crabbing – There's a boat ramp right on the bay.
Bike Trail – Along the bay shore, you'll find a bike trail, and you can even ride into Manzanita.
Beachcombing – Agates, and shells can be found on the beach, so keep those eyes peeled.
Wildlife Spotting – Elk, deer, seals, and tons of birdlife call this area home.
Kayaking – Plop your kayak right in Nehalem Bay from the boat ramp and get wonderfully lost in the marshlands and Sitka spruce forests, and maybe even run into an egret or a blue heron along the way. If you want to rent, you can contact Kayak Tillamook.
---
RELATED: 11 Stunning Things To Do on the North Oregon Coast
---
Nehalem Bay State Park Campground
Nehalem Bay State Park is one of Oregon's biggest campgrounds with 265 electrical sites with water. There are technically no "just tent" sites as each has hook-ups, but tents are welcomed. There are also 18 yurts available for rent here as well.
There are several restrooms and showers throughout the campground. The campsites are all protected from the coastal winds by dunes, which you need to walk over to reach the beach from the campground.
---
RELATED: 25 Cool Oregon Coast Campground to Stay at
---
What's Near Nehalem Bay State Park?
Neahkahnie Mountain – Moderately difficult but super beautiful 3-mile hike just north of Nelaham Bay State Park.
Manzanita – The town of Manzanita is just a few minutes away from the park and has everything one would need, including restaurants, groceries, and a gas station.
Oswald West State Park – One of Oregon's most popular and truly stunning State Parks is just 15 minutes north of Nehalem Bay and deserving of an entire day, at the least.
In fact, it's best to camp at Nehalem Bay and explore Oswald and everything else nearby. Nehalem is the only state park with camping facilities in the vicinity.
More Oregon Coast State Parks
We hope this post helped you better explore Nehalem Bay State Park! Check out more posts on the Oregon Coast and even more adventures around the state.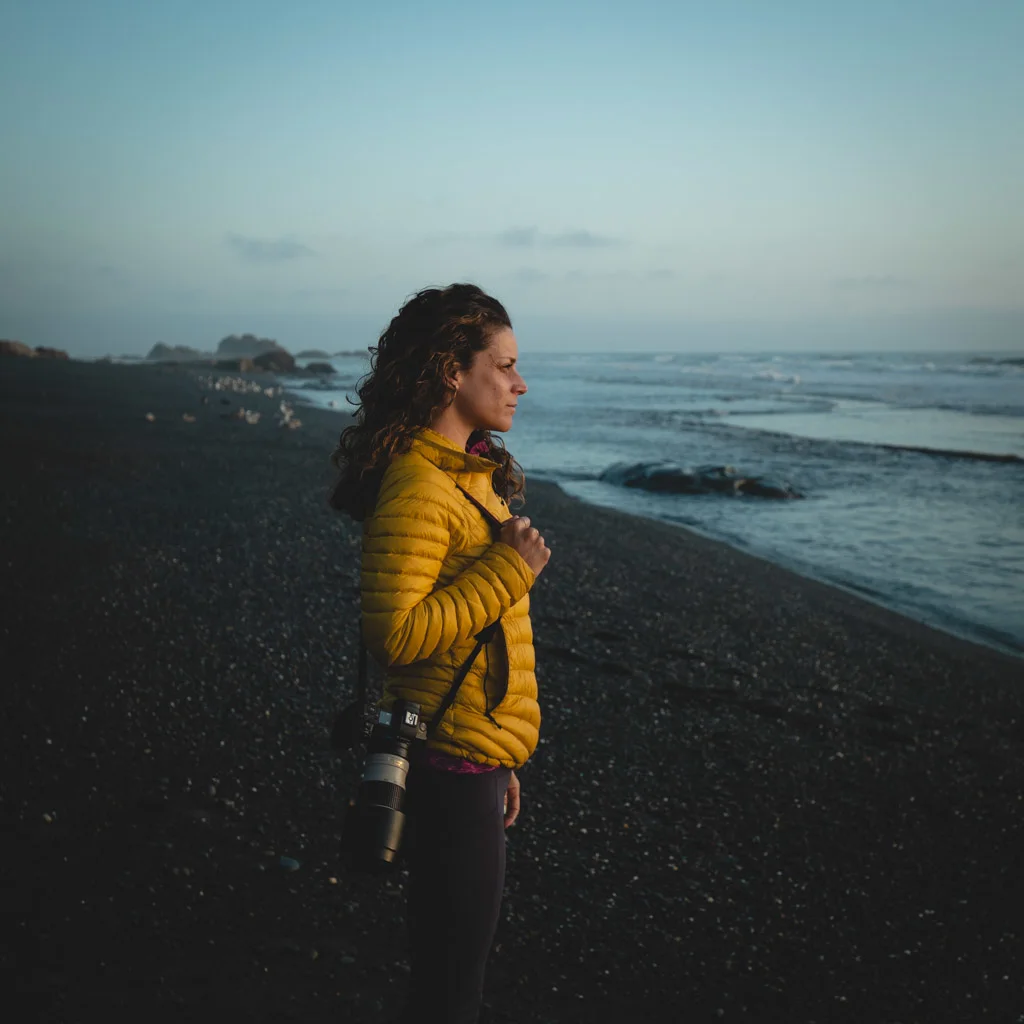 I've been perpetually traveling and living around the world for years but it's hard to beat Oregon and the PNW. After years of road-tripping the area, I guess you can say I know it pretty well! When I'm not writing guides for you, you can catch me somewhere petting a dog, attempting to surf, hiking a volcano, or stuffing my face with bread and cheese.