Located on the Clackamas River, this lovely, friendly park is a short drive from Portland. Barton Park is an idyllic location if you're looking for a quick day trip from Oregon's largest city.
In a prime position on the Clackamas River, here you can enjoy floating, fishing, hiking, and camping. Read on as we detail everything you need to know about visiting Barton Park!
Exploring Barton Park and What to Do
---
Barton Park is 20 miles (around a 35-minute drive) southeast of Portland. It sits just outside Portland's southeastern suburbs in Clackamas Country.
There are a few fun things to do in Barton Park, from hiking to enjoying the river. Here's a rundown on everything on offer!
Barton Park Trail
Distance: 1.1 miles
Type of Trail: Out & Back
Difficulty: Easy
Elevation Gain: 13 ft
If you want a quick adventure, pull p your hiking boots and take the Barton Park Trail. This out and back trail is only just over a mile long, is relatively flat, and spans along a portion of the Clackamas River.
It's ideal as a dog walk, or if you fancy a short, easy stroll but don't want to do anything too tiring. There's plenty else to enjoy in Barton Park, too, after all!
The trailhead for this hike is at the main parking lot; you'll take the road through the entirety of Barton Park to reach it (it's at the end of the road). Provided you keep following the road, you can't miss it.
You'll be walking along the river and sometimes along the old river bed, so wear good shoes because it can get rocky.
---
RELATED: 20 Parks in Portland for The Adventurous!
---
Floating at Barton Park
You can float on the Clackamas River from McIver Park to Barton Park, and on a summer day, trust us, this is going to be a fun and refreshing activity! It's a way to enter this park in style!
If you want a longer ride, you can even ride the river down to Carver Park. Keep an eye on the Carver Park river pull-out sign on the left.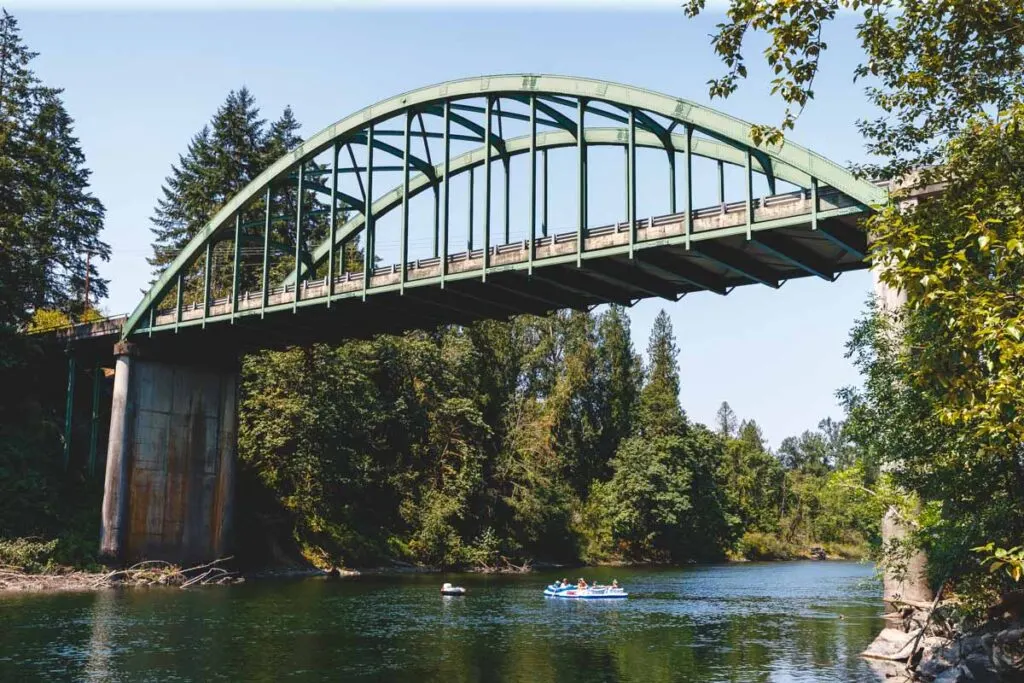 Floating is a popular activity in McIver Park, but the section between it and Barton Park is usually a lot less busy. On a good day, you could have the whole river to yourselves.
Feel free to grab your own float to use or hit up Oregon River Rentals to grab one of theirs for the day. If you're wondering how you get back to your car, you pretty much have two options:
If you're with friends, leave one car at one end and the other car at the finish of the float.
Just grab an Uber or Lyft to head back to where your car is.
---
RELATED: Your Guide to Milo McIver State Park Near Portland
---
Fishing at Barton Park
Fishing enthusiasts love Barton Park! Steelhead trout and Chinook salmon populate the Clackamas River, and anglers from Portland often set up camp here for the weekend, cooking whatever they catch (and maybe bring some back to the city with them!).
There are quite a few pockets in the river where the water isn't as fast-moving; if you take your rod to these, you might find more fish hanging around.
There is also one boating ramp in Barton Park, so if you have your boat, you could take it to the Clackamas River for fishing or just for fun.
---
RELATED: 17 Best Beaches in Portland, Oregon!
---
Camping at Barton Park
Although Barton Park is only a tiny place and it's close to Portland, there are camping facilities here – perfect if you're on a long fishing trip or if you want to get out into nature for a little bit longer.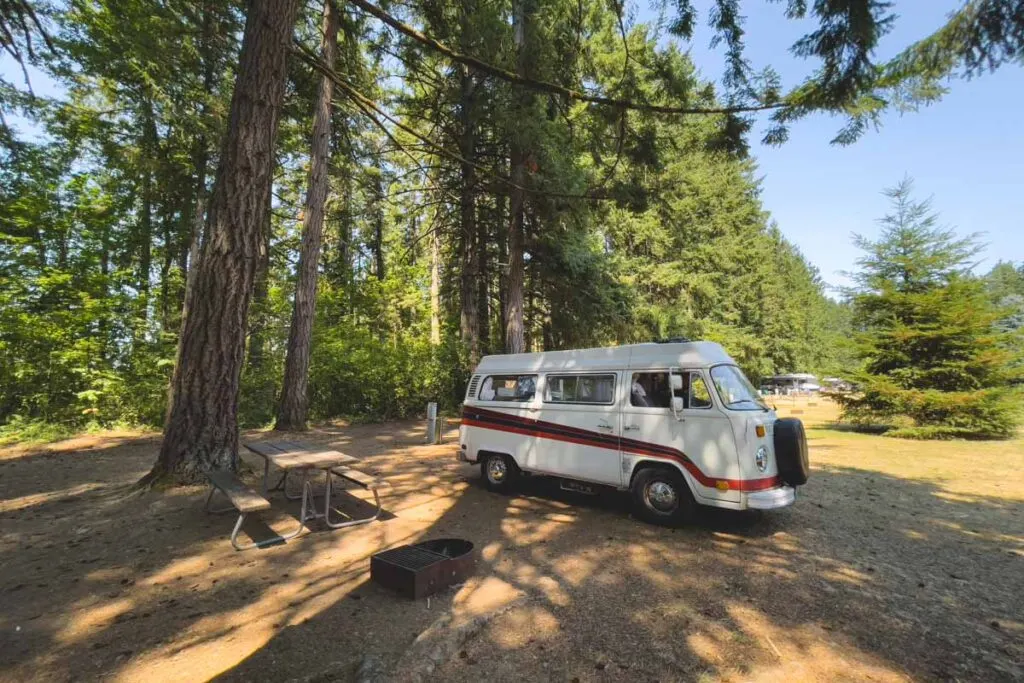 The park has 112 campsites, and the majority of these (103) have water and electric hookups. It's a great budget way to have a short vacation because up to eight people and two pets are allowed each on each site, and they only cost $34 per night.
Or, if you go for the sites without water or electric hookups, you're looking at just $26 per night! Alternatively, there's a pre-pitched group tent for $75 per night or a bunkhouse for $38 a night. The extra vehicle fee is $6.
Why wouldn't you want to extend your time in this tranquil park with great rates like that?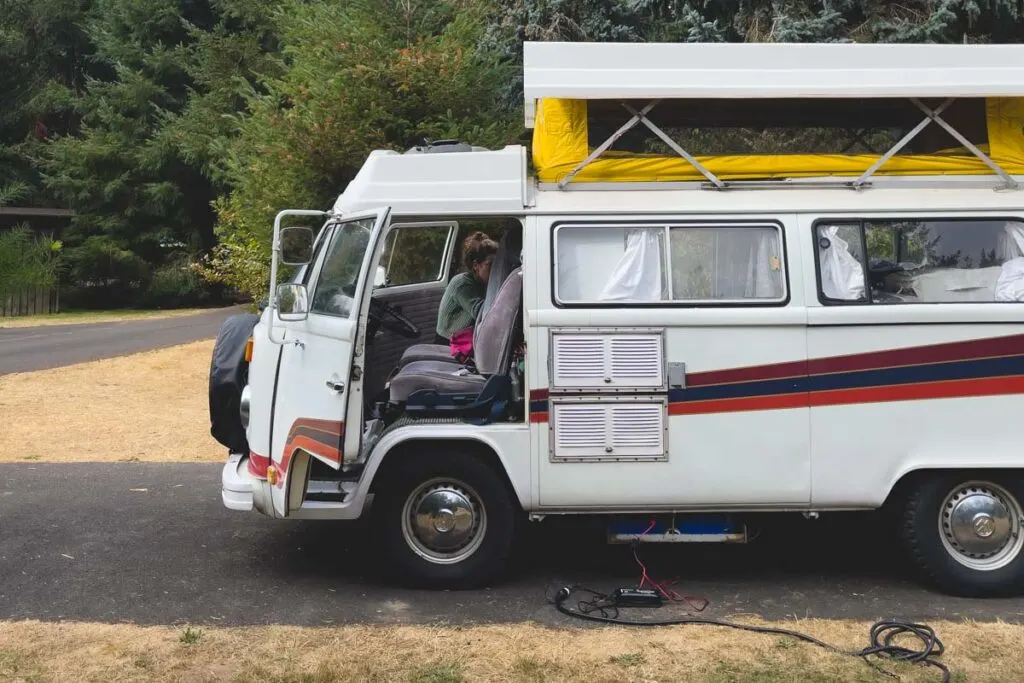 The campground is open from May 1st to September 30th, and you can make reservations online or over the phone. As this park is relatively small, it's recommended to reserve your camping spot before visiting to avoid disappointment!
Of course, if you haven't booked and can't tear yourself away at the end of the day, you can enquire about availability to book camping on the day.
---
RELATED: 23 of The Best Places for Camping Near Portland
---
Barton Park Hours
If you're just visiting for the day, it's worth noting that the hours change throughout the year, with later opening hours when it stays lighter in the evenings. Here are some times to consider when planning your trip:
March 14 – April 30 (Spring): 6:00 am to 8:00 pm
May 1 – September 30 (Summer): 6:00 am to 9:00 pm
October 1 – November 6 (Fall): 6:00 am to 8:00 pm
November 7 – March 13 (Winter): 6:00 am to 6:00 pm
Barton Park isn't far from Portland, but its closeness doesn't take away from its natural beauty and community charm. If you want to escape the city for a day or weekend, this small riverside park is perfect!
More Things to Do Near Portland
We hope this post helped you plan your trip to Barton Park! For more travel inspiration check out other things to do near Portland and adventures around Oregon.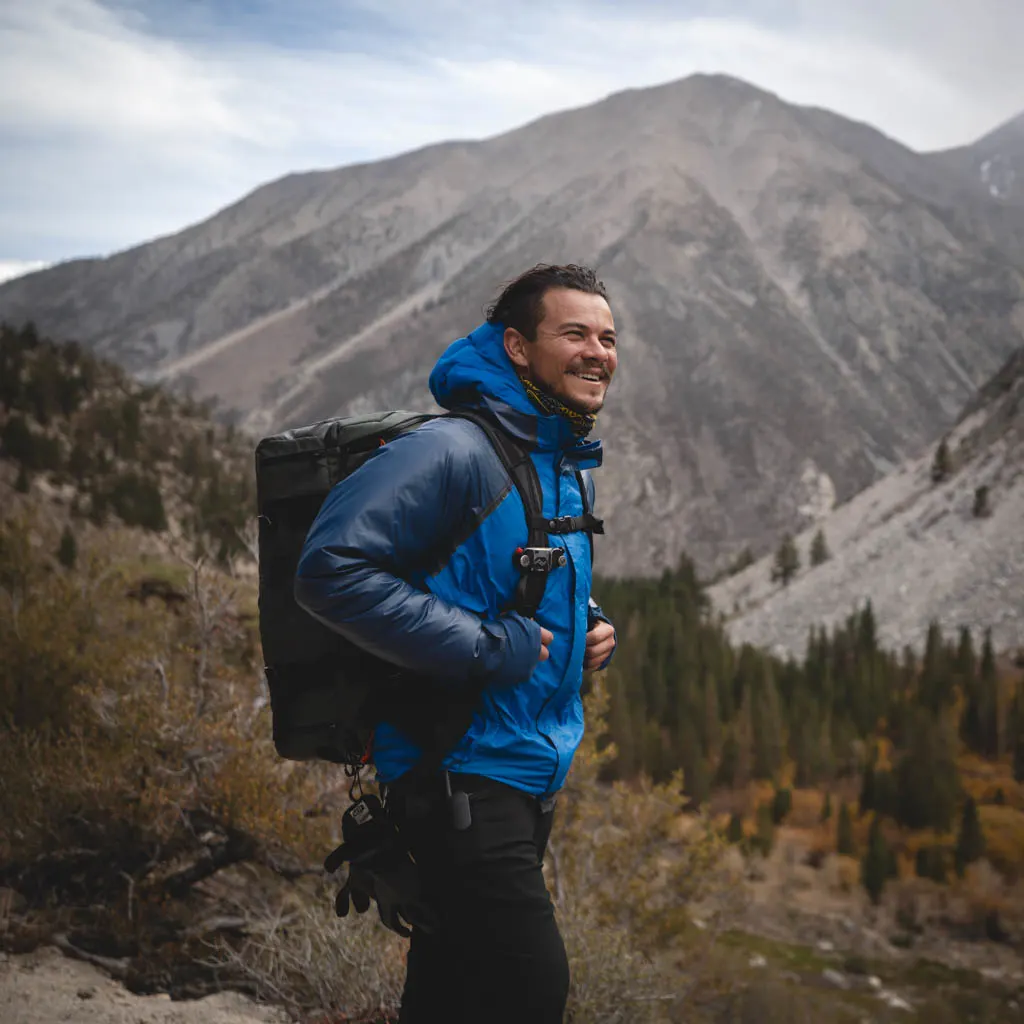 Oregon native and explorer at heart. Loves tackling expeditions around the world and drinking a good beer at the end of the day. PNW obsessed, VW nerd, and surf or snow riding fanatic.