If you're staying in or around Portland, we bet that you'll want to try out some of the best Portland tours!
Many of these tours are run by locals, who will be able to give you insight into this fascinating city. Plus. there are lots of Portland Oregon tours for different tastes.
If you're a foodie, you could try a donut tour or food tour. If you like to be active, try a bike tour (with some brewery stops!). There are also spooky tours, alcohol-centric tours, boat tours, and bucket-list activities like scenic flights!
Take a look at all of these fantastic Portland tours and book your spot when you find your favorites.
The Best Portland, Oregon Tours
---
1. Portland Ghost Tour
If you're a fan of the supernatural, this is one of the best Portland tours for you!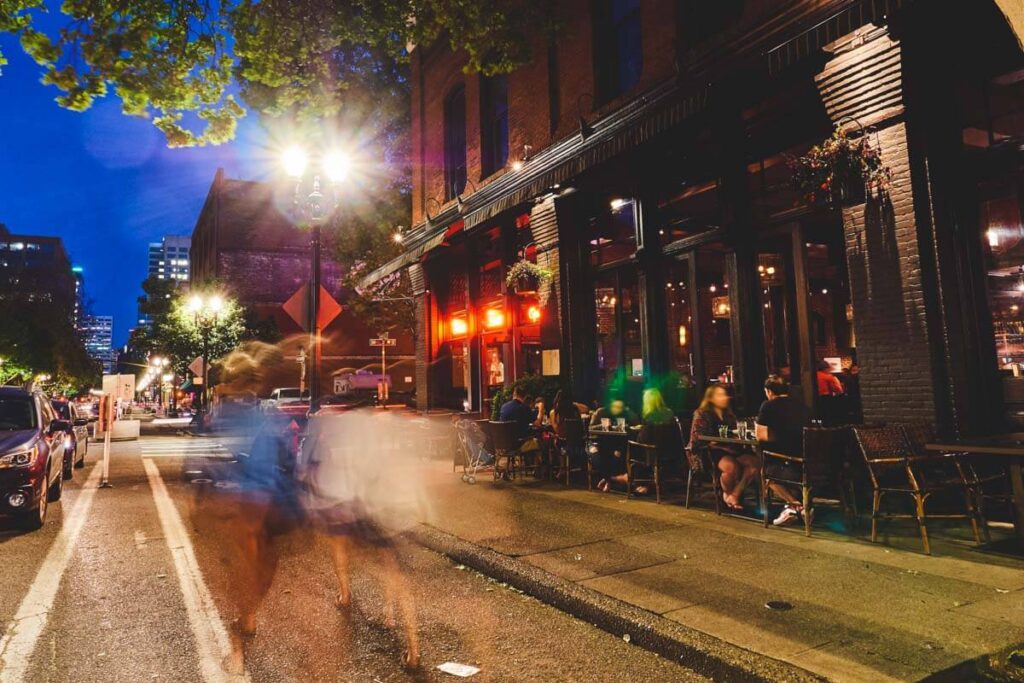 This ghost tour takes you through the Old Town, telling you spooky stories on the way. Learn about the Roseland Theater, which is infamous for backstage murders, Kells Irish Restaurant and Pub which is allegedly haunted by a fire captain, and much more!
2. Underground Donut Portland Tour
This one is a must for all foodies! Portland and donuts go hand in hand.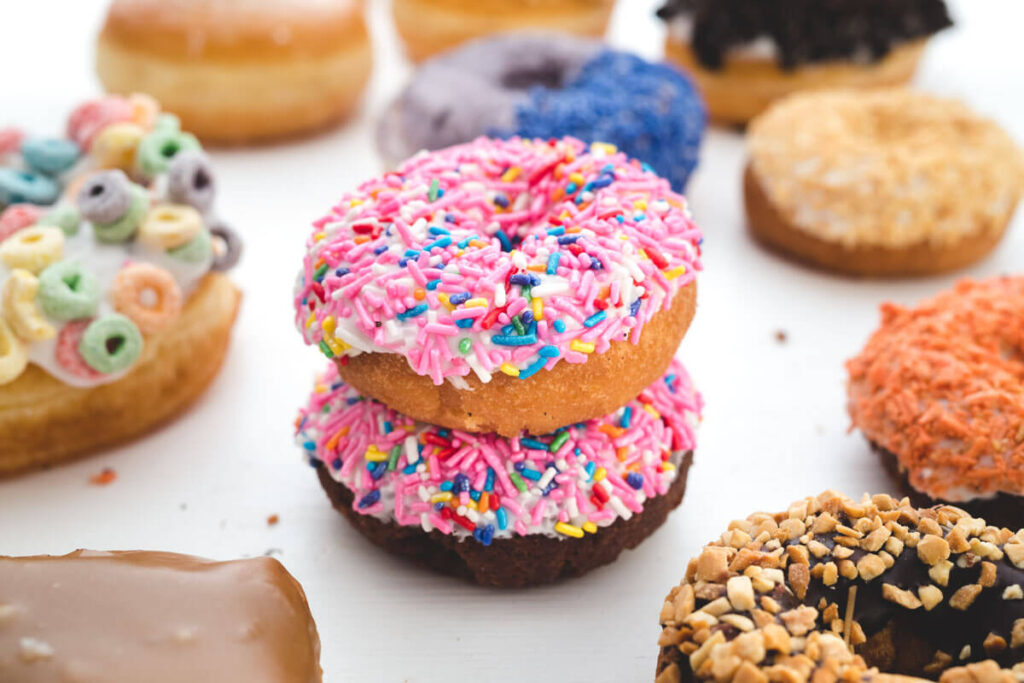 This is the only underground donut tour available in the city, and it encompasses the most famous donut store (Voodoo Donuts) and plenty of local spots. Plus, there are vegan and gluten-free options!
TIP – You're an adult, just make this your lunch/dinner so you have more room for donuts!
3. Downtown Portland Bike Tour
If you're a fan of traveling on two wheels, you'll love this Portland tour. The downtown Portland bike tour takes you through Chinatown, the waterfront, and through the Old Town's buildings.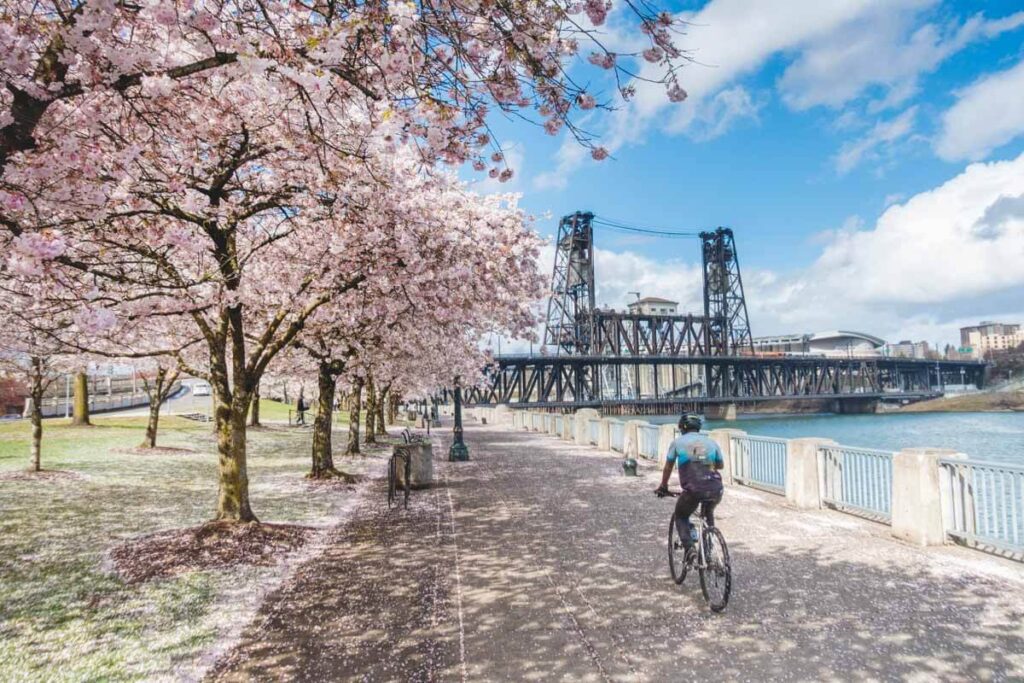 You'll learn lots of snippets of history and local information from your guide. Bike and helmet rental is included in the price, and the route is about 9 miles in total.
---
RELATED: 43 Best Things To Do in Portland, Oregon For Adventurers
---
4. Brewery Bike Portland Tour
A bike tour, but different—why not add some beers into the mix on this Portland Oregon tour?
Portland is also famous for its fantastic breweries! This tour will take you through western Portland on a 5-mile bike ride, with plenty of stops at bars on the way. With a local guide, you'll learn all you ever wanted to know about Portland's microbrewery scene.
TIP – Even if you think you don't like beer, JUST GO! Nina (the other owner of this blog) HATED beer until she visited Oregon. Now she loves it. You just might be a convert. This tour can help you find what beers you actually might like.
5. Portland Foodie Bike Field Trip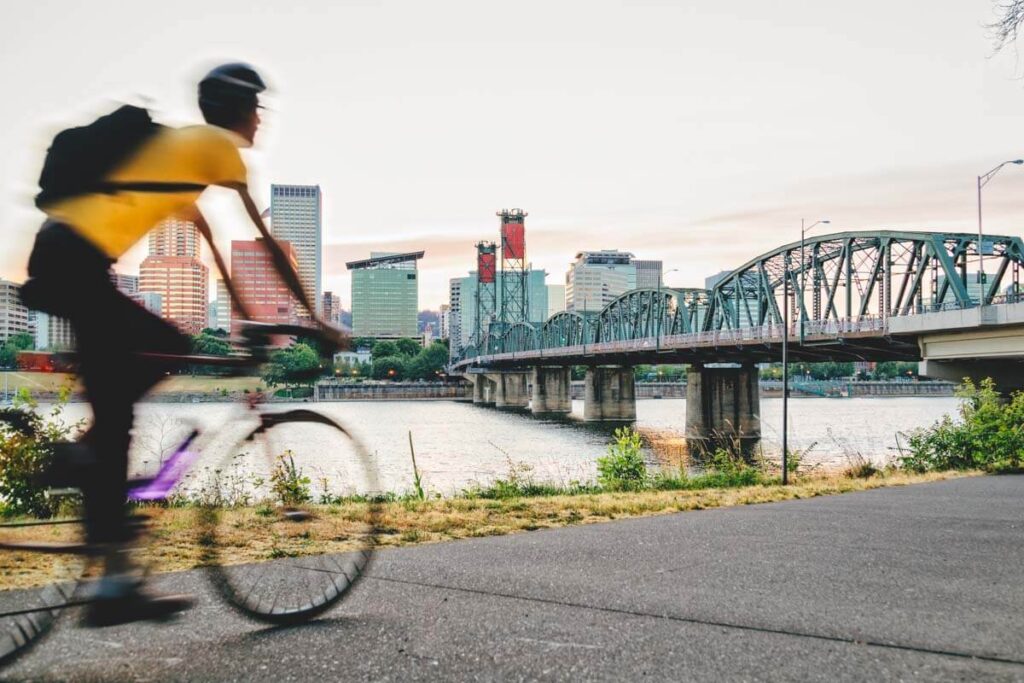 If you're interested in food, then you'll love this foodie bike field trip! The tour lasts for 2.5 hours and takes you to some of the best places in the city to purchase local coffee, chocolate, and other foods.
---
RELATED: 25 Day Trips from Portland, Oregon + Road Trip Ideas
---
6. Portland Sightseeing Cruise
This sightseeing cruise takes you along the Willamette River, where you can catch some incredible views of Portland and see it from a different perspective. You can listen to narration from the captain as you go!
TIP – Take a rain jacket since Portland is infamous for its weather, but not in a good way. It could also be cold so layering would be smart. Don't let this deter you though! It's just part of the vibe here.
7. Dinner or Lunch Cruise Around Portland Tour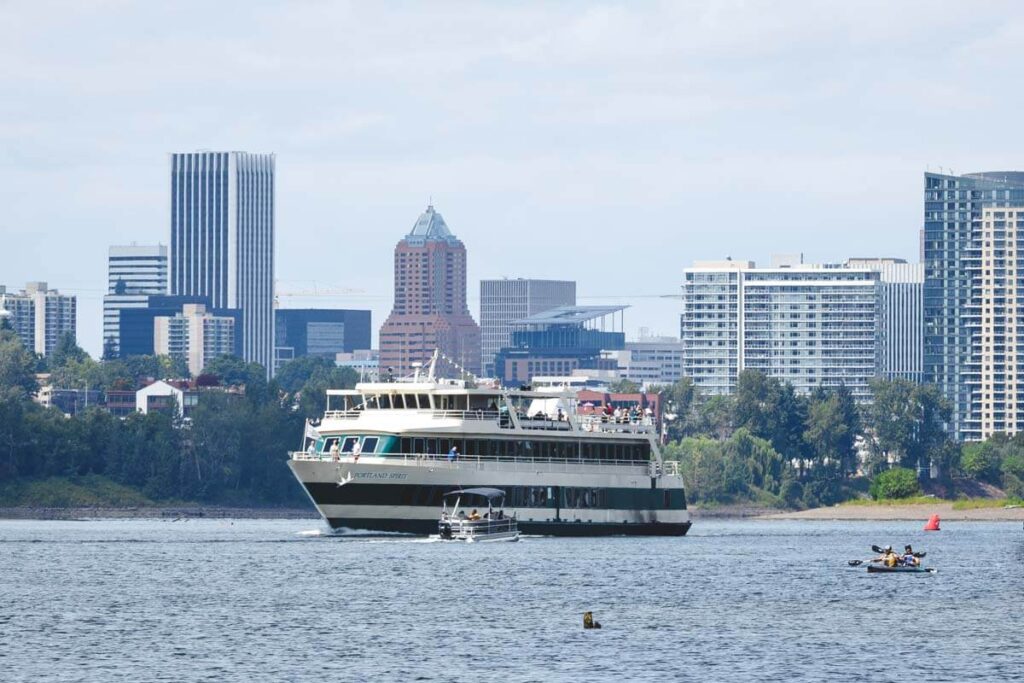 Another fantastic way to see Portland is by a 2.5-hour dinner or lunch cruise. Not only will you see some of Portland's quintessential sights, but you can also enjoy a delicious local meal. Vegetarian options are available.
8. Columbia River Gorge Tour from Portland
This is one of the most beautiful Portland tours! Taking you from the city center, on this tour you will travel to Multnomah Falls, which is famous for being one of the tallest waterfalls in the USA.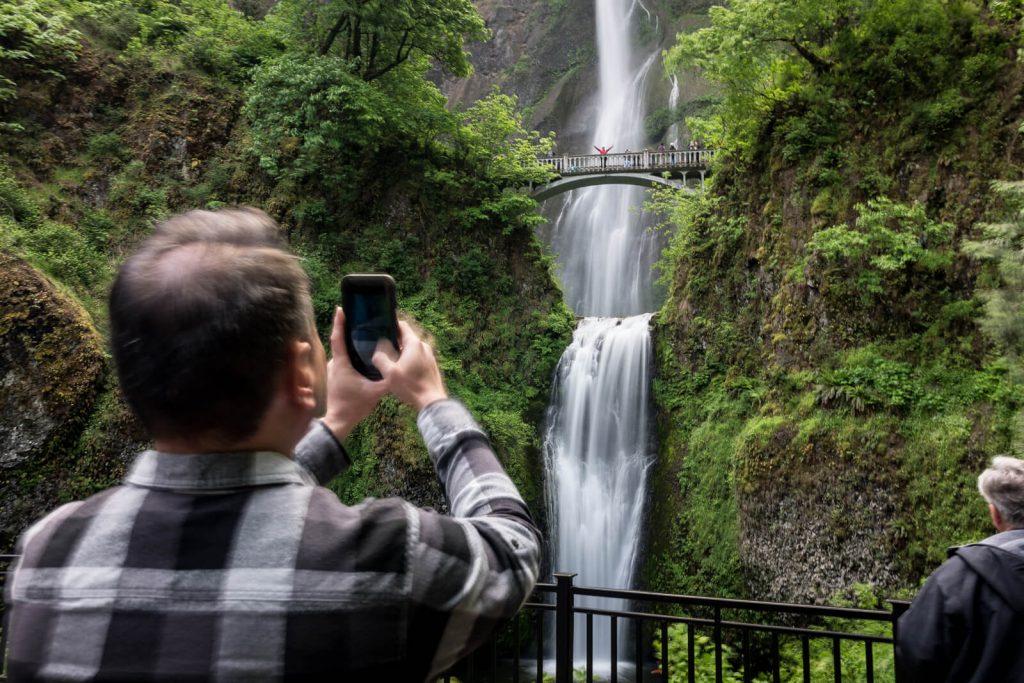 You'll also stop at plenty of viewpoints, where you can get some amazing photos.
TIP – This is THE tour to take if you want a break from the city and to see the best parts of the Gorge in a single day. The only other way is to rent a car which might be even more expensive and a bit more hectic since you'll have to drive.
---
RELATED: 25 Columbia River Gorge Hikes + Other Adventures
---
9. Oregon Coast Tour from Portland
This is one of the best Portland Oregon tours if you don't have your own vehicle. You'll travel from the city center out to the west coast, seeing the amazing Cannon Beach, Oswald State Park, and Ecola State Park on the way.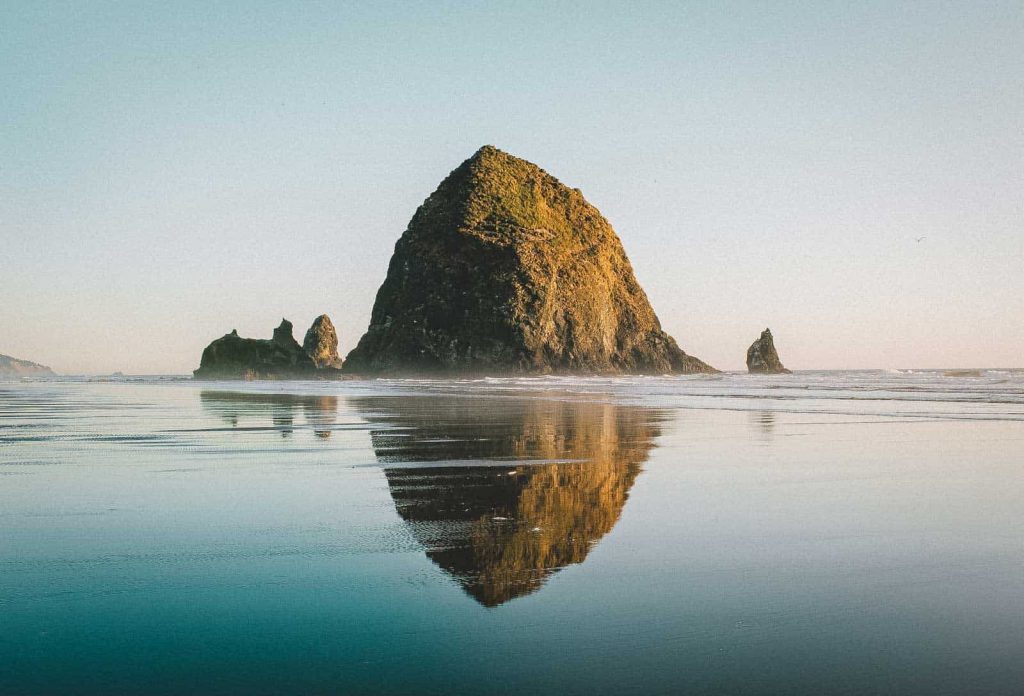 This tour covers a lot of ground, and it's an incredible way to get out into some of the best nature around Portland!
---
RELATED: How To Do an Oregon Coast Day Trip From Portland
---
10. Mount Hood: Wine and Waterfall Day Tour from Portland
This wine and waterfall day tour takes you through the beautiful Hood River Valley, with wonderful vistas of Mount Hood. Sample local wine in some of the vineyards and enjoy plenty of photo opportunities of the Columbia Gorge.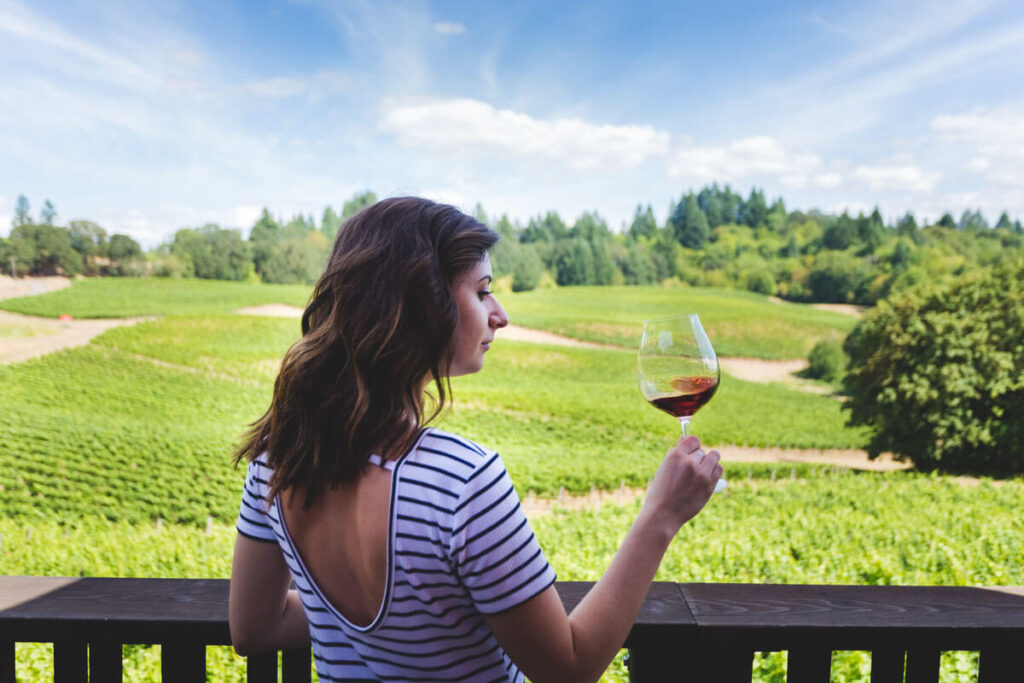 TIP – Wine, waterfalls, and Mount Hood?! It honestly can't get much better than this! Don't forget to grab your layers for this tour and get a full night's sleep, this is a FULL ON day tour.
---
RELATED: Waterfalls Near Portland: 17 Gorgeous Waterfall Hikes
---
11. Downtown Airplane Portland Tour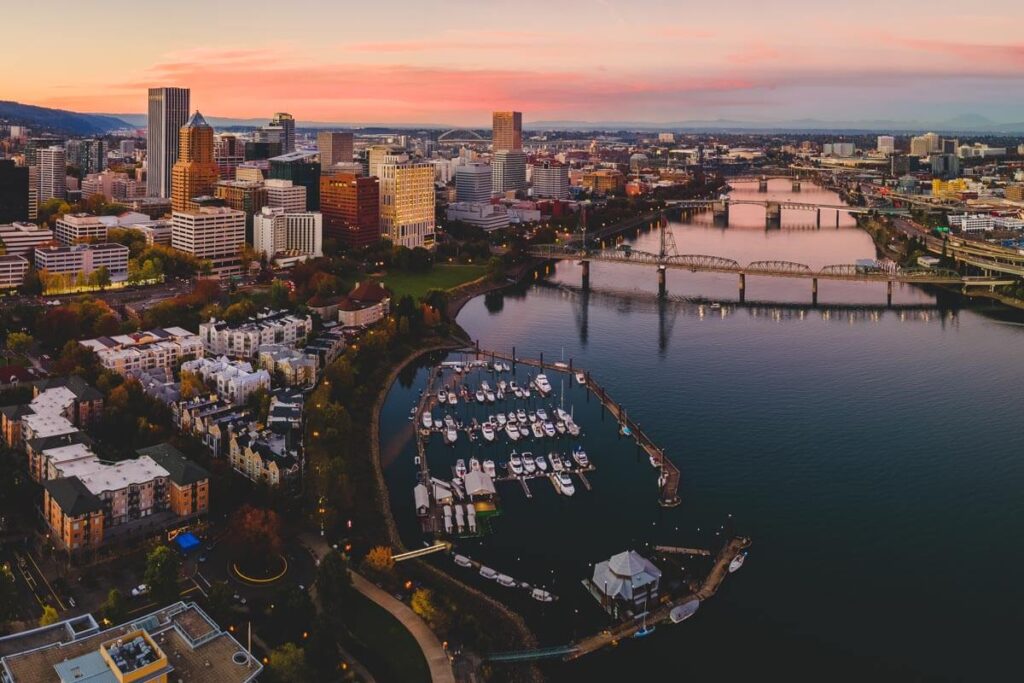 If you're after some adrenaline and want to see Portland from a completely different angle, try this downtown Portland airplane tour! You'll fly over Portland's most iconic sights, like Providence Park and the Willamette River.
12. Scenic Flight Over Columbia Gorge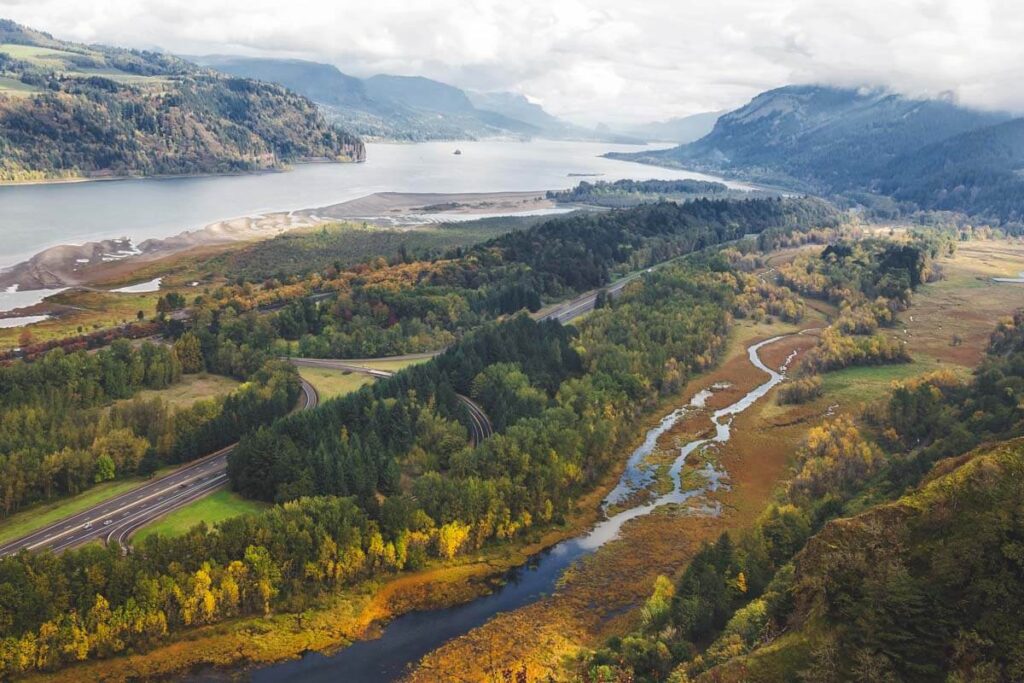 This 40-minute scenic flight is one of the best Portland tours – it's a bucket list activity. Take in some of Oregon's most incredible scenery as you see Multnomah Falls, Gorge Canyon, and Bonneville Dam from a birds-eye perspective.
13. Flightseeing Tour of Mount Hood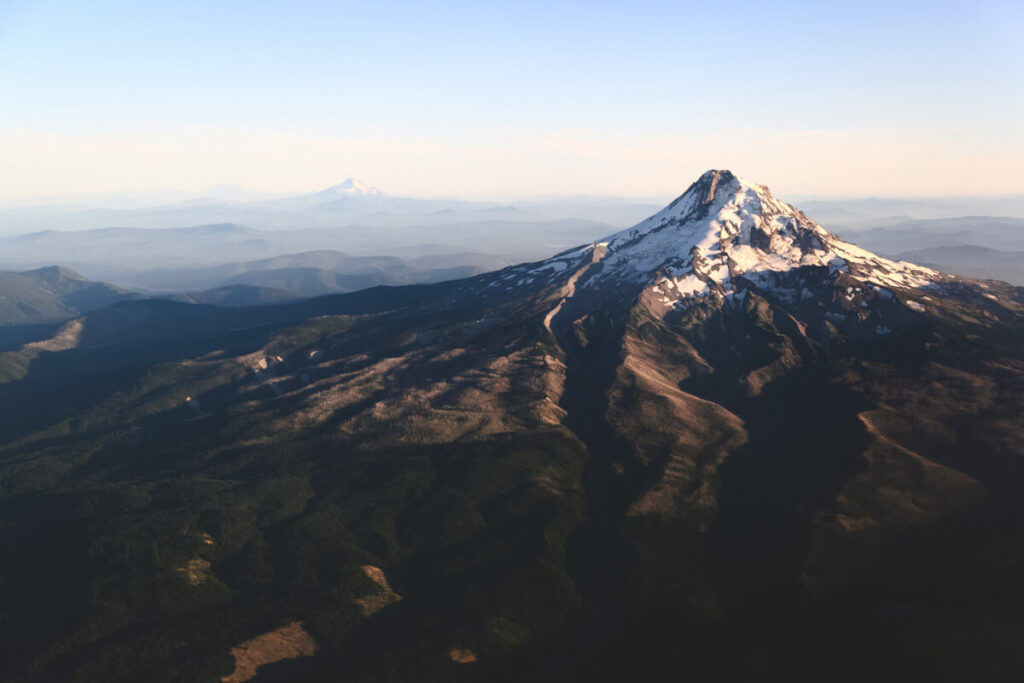 Another epic scenic flight that you can do is over Mount Hood. This also travels over Multnomah Falls and then voyages up toward Mount Hood, the highest mountain in Oregon. It's a fantastic vantage point that not many people get to see!
These Portland Oregon tours are a lovely mix between exploring the city a little more, waterfront activities, and epic bucket-list adventures. Depending on how long you're in Oregon's capital, you could opt to do one or a few of these fun and exciting excursions!
More Things to Do Near Portland
We hope this post helped you discover more about the best Portland tours! Don't forget to check out other things to do in Portland and more adventures around the state.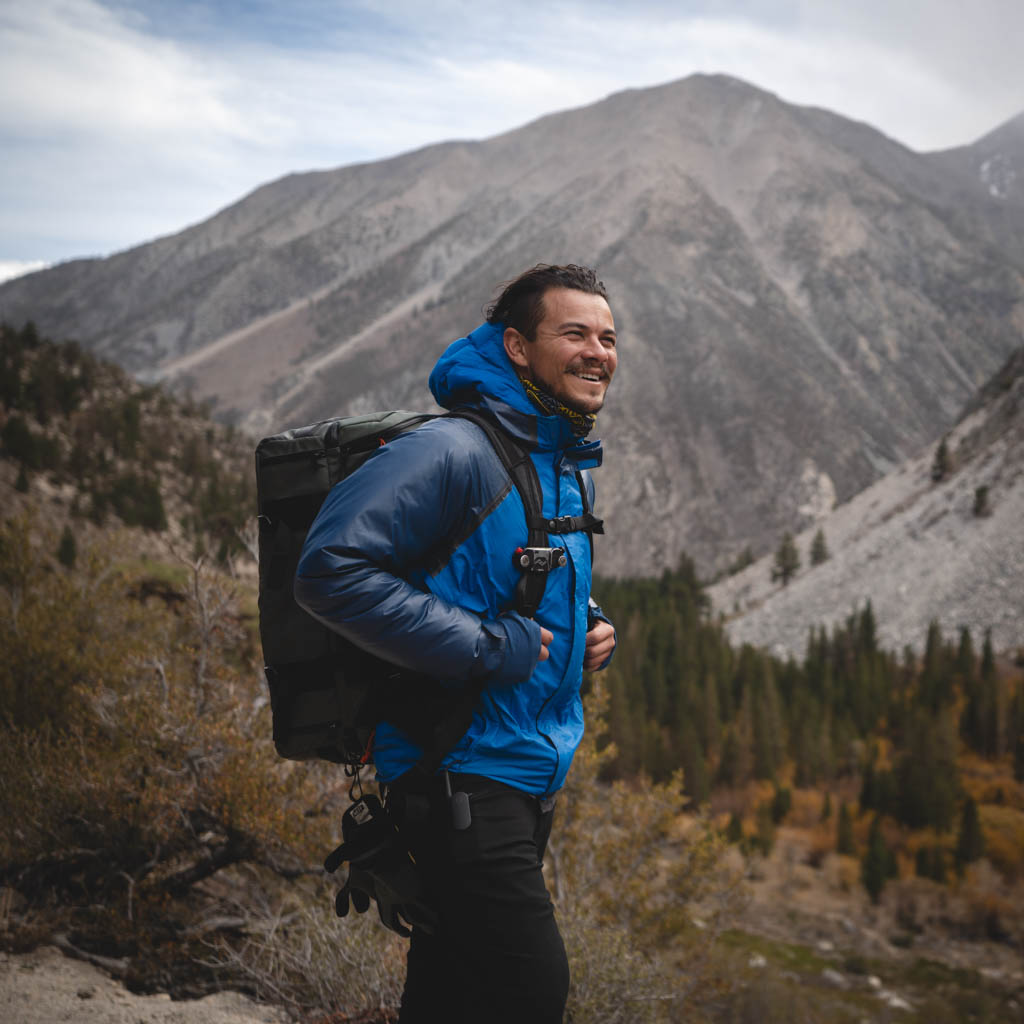 Oregon native and explorer at heart. Loves tackling expeditions around the world and drinking a good beer at the end of the day. PNW obsessed, VW nerd, and surf or snow riding fanatic.