If you fancy a micro-adventure outside Portland, head to Milo McIver State Park. The park is centered around the gorgeous Clackamas River, fringed by evergreen trees.
Milo McIver State Park sits just a 40-minute drive from Oregon's biggest city, but it's the perfect spot to get a dose of nature. There are a few hikes of varying difficulties and, as you'd expect from a riverfront state park, plenty of watersport opportunities too!
Read on as we delve into all of the best things to do in this beautiful state park, including float, paddleboard, kayak, and disc golf!
Milo McIver State Park
---
This state park is 24 miles (around a 40-minute drive) southeast of Portland. It's easy to drive to, and there's ample parking. Parking permits are $5 per day per vehicle. You need to display the camping receipt on your dashboard if you're camping.
Disc Golf
Disc golf is a quirky activity that you can enjoy at the state park. Like traditional golf, you try to get from your tee to your target in as few attempts as you can with disc golf. However, unlike traditional golf, you're throwing discs rather than hitting balls!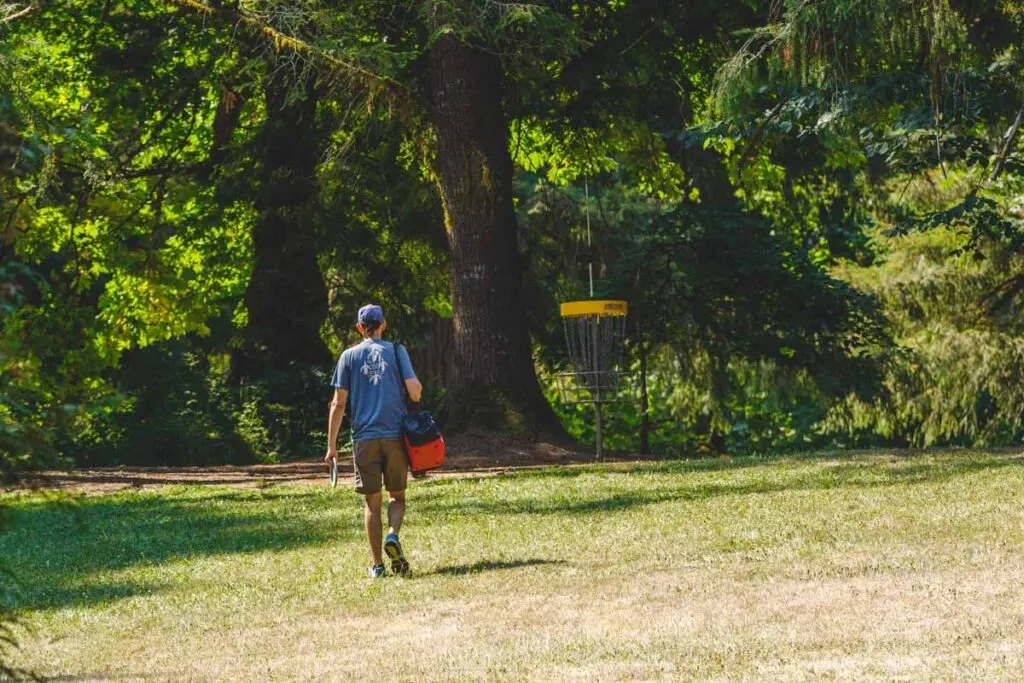 There's a disc golf course in Milo McIver State Park. In fact, in 2020 and 2021, it was in the world's top 10 disc golf courses! There are 27 holes, and it dates back to 1996.
It was initially meant to be a traditional golf course, but this idea adapted over time, and today there's disc golf.
---
RELATED: 43 Best Things To Do in Portland, Oregon For Adventurers
---
Hiking Trails at Milo McIver State Park
There are a few different hiking trails at Milo McIver State Park. As this is a small state park, there are many interconnecting trails, and most visitors to the park do one or two. Here are some of the trails: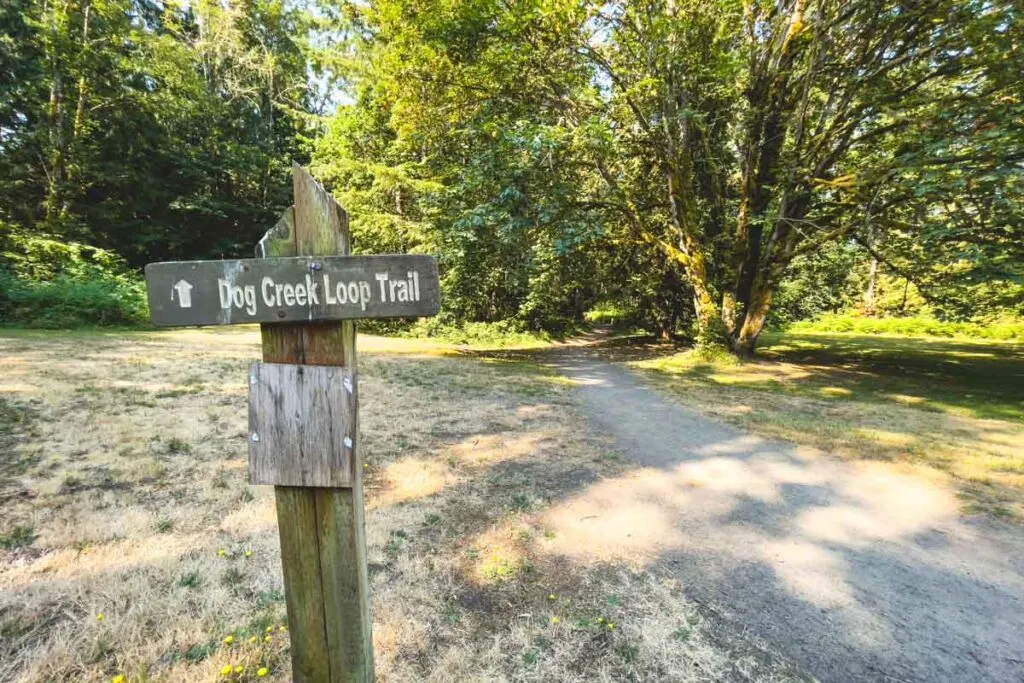 Rivermill Loop: This is an easy, relatively flat hike that's just under 5 miles in length, one of the longest that you can do in McIver Park. It typically takes about two hours to complete.
Clackamas Riverbend Trail Loop: This 3.4-mile loop is of moderate intensity, taking an hour and 35 minutes to hike, and follows the beautiful Clackamas River.
Vortex, Maple Ridge and Riverbend Trail: This is a moderate loop of 4.2 miles in length. It'll take about an hour and 30 minutes to complete, and is composed of a few other trails within the park.
Dog Creek Trail and Rivermill Trail Loop: This is an easy hike that's just over 2 miles long. If you're looking for a quick walk that you can do in the park, it'll take you just under one hour.
Riverbend and Cedar Knob Loop: This hike is around 3.1 miles long and it takes an hour and 30 minutes to complete, due to its moderate intensity.
Maple Ridge: This walk is moderate but short, at under 2 miles in length. It's a shorter part of other trails, but it's a great hike to do if you're only looking for a quick walk. It'll take just under an hour to complete.
---
RELATED: 19+ Awesome Hikes Near Portland to Escape The Bustle
---
Floating on the Clackamas River
Renting floating tubes is a wonderful thing to do while you're in Milo McIver State Park. Oregon River Rentals hires out floating tubes around Portland's best water destinations.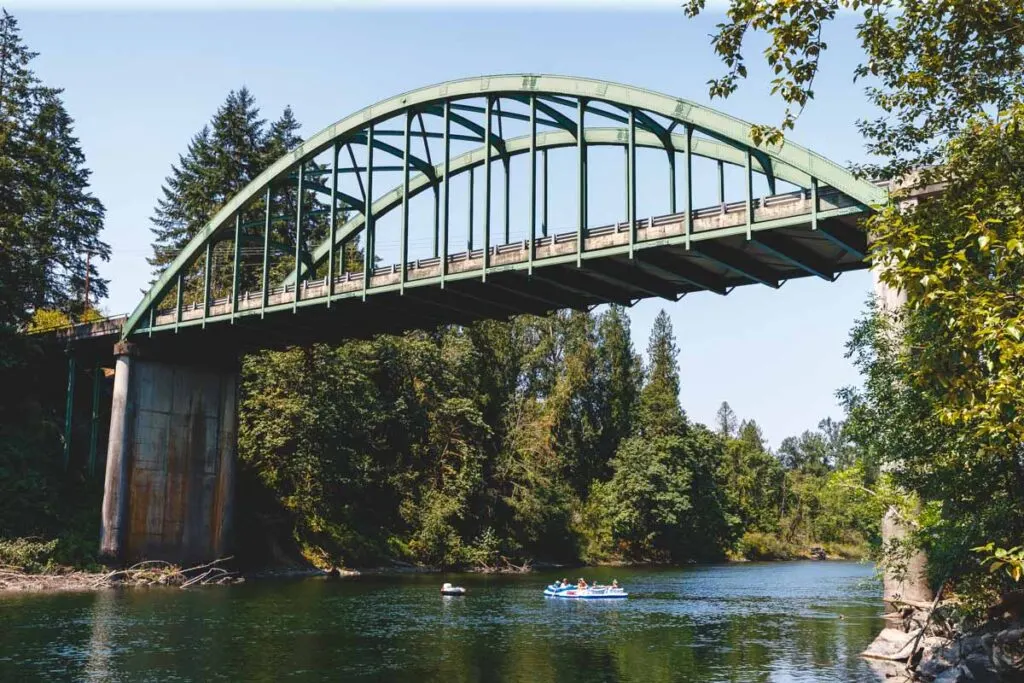 There's a 45-minute route that you can take from Upper McIver Ramp to Lower McIver Ramp, which has class II rapids (but most of it is relaxed with class I rapids!).
Or, if you want something longer, there's a 3-4 hour float from McIver to Barton Park. This is an easy, family-friendly river section to navigate and is a lot quieter than other parts of the river.
You can also float from Barton Park to Carver, the closest part of the river to Portland. However, this is out of the McIver Park! Or, you could combine all of the sections and do a full-day float from Upper McIver Ramp to Carver.
---
READ MORE: Visiting Barton Park Outside of Portland—Hike, Float, Fish, & Camp!
---
Paddleboarding and Kayaking
As this state park is very focused on water, there are unsurprisingly plenty of opportunities to go paddle boarding and kayaking as well.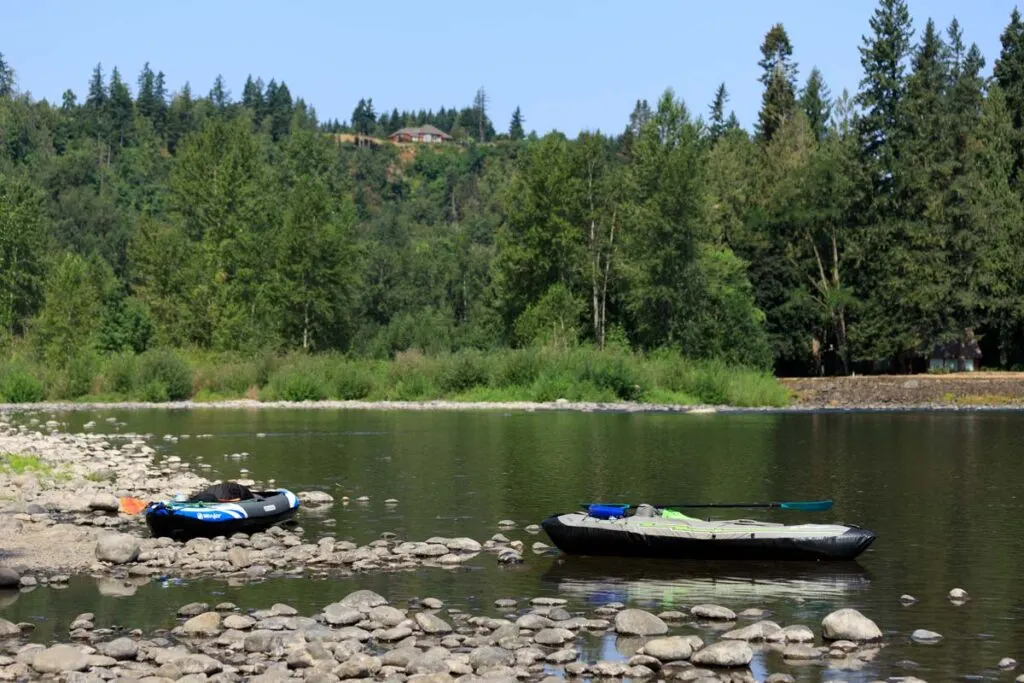 Clackamas River Outfitters offers paddleboard and kayak rentals. They're positioned right by the Estacada Lake boat launch, which means that you can hire the watersports gear and set off straight away!
---
RELATED: 17+ of The Best Lakes in Oregon for Adventures & Camping
---
Milo McIver State Park Campgrounds
The state park campground is in a gorgeous location right on the Clackamas River. There is a tent-only area with nine pitches but no toilets or electric hookups. There isn't any drinking water in the area, but you can get it nearby.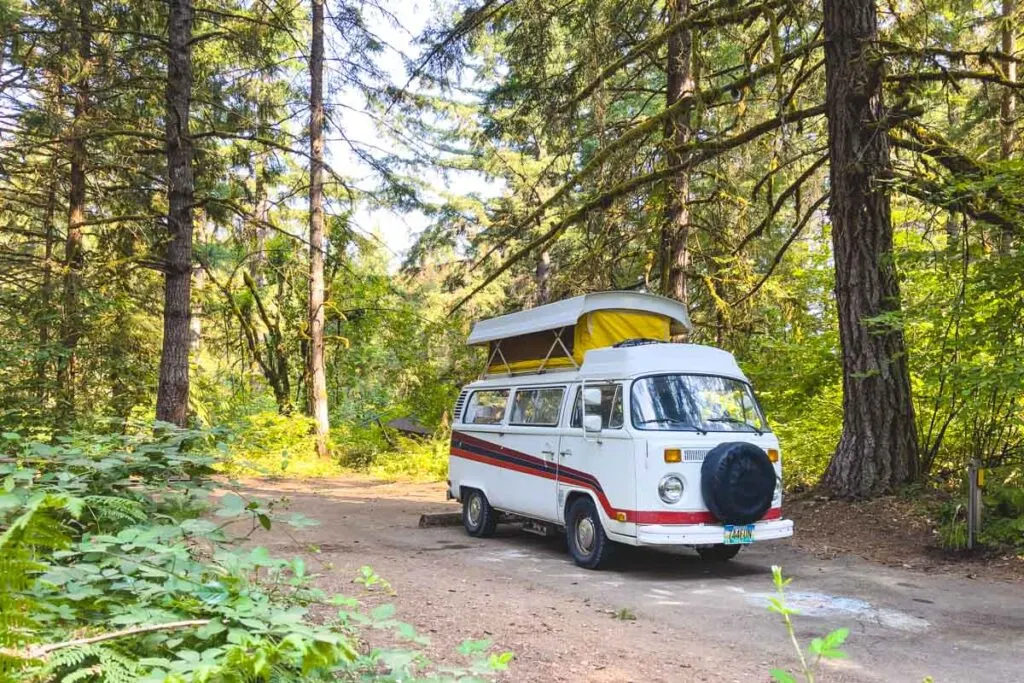 There's also the main campsite area which allows vehicles and campervans. It has 44 pitches and showers, and restrooms.
---
RELATED: 23 of The Best Places for Camping Near Portland
---
Fishing at Milo McIver State Park
There's a boat ramp at Estacada Lake so that you can take fishing boats out onto the water. You can also fish on the Clackamas River with Chinook salmon and steelhead runs.
Fishing enthusiasts should visit the Clackamas Fish Hatchery, where you can learn about Chinook salmon and steelhead in the area.
Whether you're into hiking or watersports, this action-packed state park will provide – and it has constant stunning scenery to match its vast array of activities. The best thing is that it's so close to Portland that you can easily visit on a day trip or extend your time away by making the most of the camping facilities.
We hope this post inspired you to visit Milo McIver State Park! For more adventures, check out things to do near Portland and other Oregon state parks.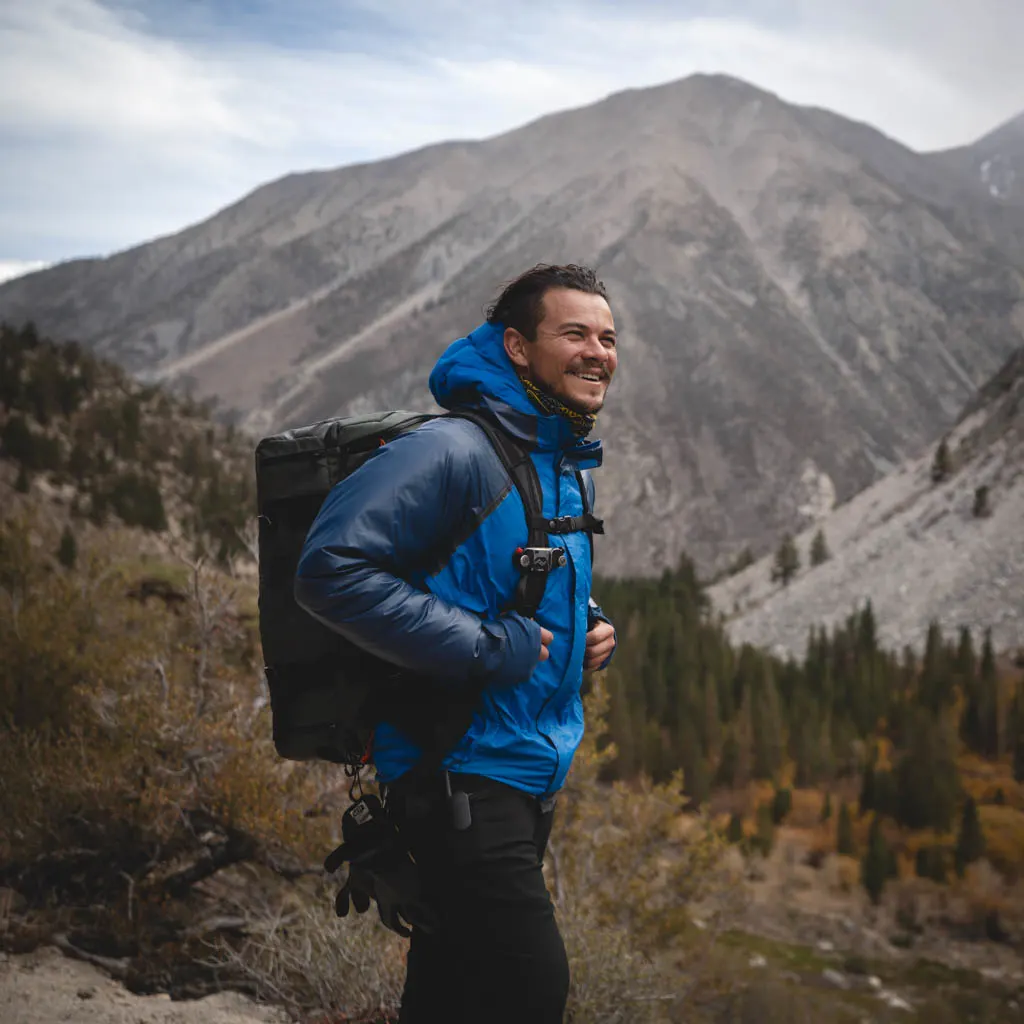 Oregon native and explorer at heart. Loves tackling expeditions around the world and drinking a good beer at the end of the day. PNW obsessed, VW nerd, and surf or snow riding fanatic.