Only 30 minutes from Bend and just in Sunriver's backyard, LaPine State Park is a fine place to spend some time hiking, biking, river floating, kayaking, and camping.
You'll find LaPine State Park in a stunning setting just under the towering Cascade Mountains and along the Deschutes River. Here are the top things to do in the area.
LaPine State Park
---
Surrounded by soaring Ponderosa pines, some over 500-years old, grassy meadows, and a tranquil river, LaPine State Park is a fun and unassuming scenic spot to visit.
Below are a few of the most worth it spots to discover.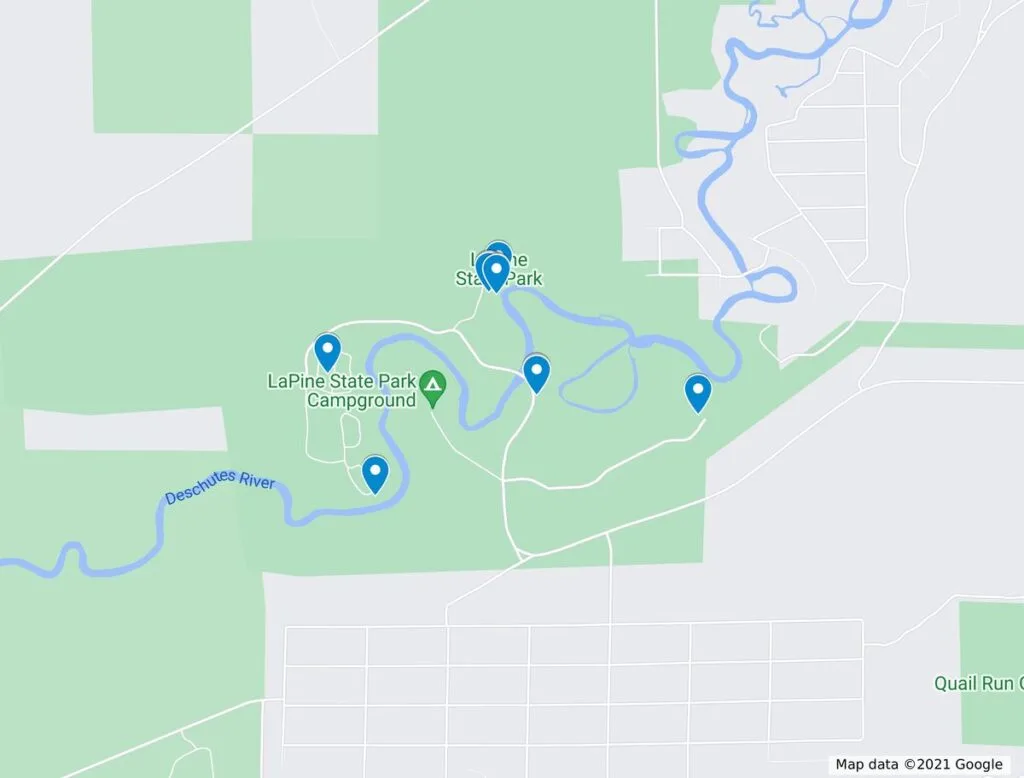 LaPine State Park Hiking Trails
The hiking trails at LaPine State Park are great for everyone and anyone. You're amongst the huge red-trunk pine tree and along the Deschutes River for most of the trails. All of the trails are convenient little loops, are easy, and relatively short, meaning everyone can enjoy a trek here.
There will be no traversing mountains or any crazy terrain here. LaPine State Park is relatively flat compared to some of the other hikes just a few miles away into the Cascades. All the trails are dirt paths and are often along the river but not at the base of the river.
Take care trying to get to the river as a detour from the trails; many areas don't have safe access, so be sure to get to the river in the correct locations.
Here are the main hiking trails in LaPine State Park:
Fall River Loop – 4.4 miles – Scenic stroll through Lodge Pole pine with a small waterfall along the way. This is a popular spot for flyfishing as well.
Cougar Woods Loop – 3.1 miles – Located on the south side of the river, this loop is perfect for a nice walk along the other side of the river.
Big Pine Loop – .7 miles – This one is a short leg stretch with only a portion of the trail along the river.
Deschutes Loop – 3.2 miles – As you can imagine, this loop hugs the river for most of the trail until it loops back and around the campsite.
McGregor Loop – 1.5 miles – This is an easy loop with the best views straight from the parking area. You'll immediately be greeted with a horseshoe view of the Deschutes River snaking around.
Deschutes Loop, McGregor Loop, Fall River Loop – 9 miles, moderate – If you're having a hard time choosing, this one is the one we loved since it went along the best portions of a bunch of the other routes! You can pretty much do them all just by hiking this trail.
---
READ MORE: 17+ Badass Bend Hikes to Conquer During Your Visit
---
Biking Routes in LaPine State Park
Many of the hiking trails here are also for bikers. If you're more into mountain biking, this area has a few paths to choose from, but it spiders out to many other trails. Your options are almost endless in this section of Oregon, so you'll be spoilt for choice.
For the biking trails specifically in LaPine State Park, they are:
Cougar Woods Trails – 3.2 miles
Deschutes River Loop Trail – 3 miles
McGregor Loop Trail – 1.5 miles
All of these routes connect so you can keep going and going for about eight miles. For more info on these bike trails, check here.
---
READ MORE: An Adventurer's Guide to Things to Do in Bend, Oregon
---
Floating and Kayaking Near LaPine State Park
Grab your floaty, kayak, or SUP board and head to the river on a fine and scorching summer day to have some fun on the Deschutes River. If you've stared at it, camped near it, and hiked it, the only thing left is to float or paddle down it now!
Like in Bend, floating or paddling the Deschutes River is one of the best and most fun things to do in the area. If you have your equipment, come on down, if you're looking to rent, you can ask Tumalo Creek Kayak and Canoe for equipment, and they will even drop you off at LaPine State Park and then pick you up later.
There are plenty of other spots for floating and paddling along the Deschutes River; you can find more info in our guide to Bend or our Sunriver article.
Camping in LaPine State Park
The LaPine State Park Campground and Day Use Area is a sprawling property with over 100 spots for camping and a few rustic cabins for rent. There are RV hookups, restrooms, showers, and water at this campsite, although amenity availability changes in winter.
The campsite is pretty conveniently located just a few yards from the river. Many of the trails are right off the campgrounds, so you can explore the park without having to move your vehicle.
We hope this list helped you plan an epic trip to LaPine State Park! Check out more about Bend and our other adventures in Oregon.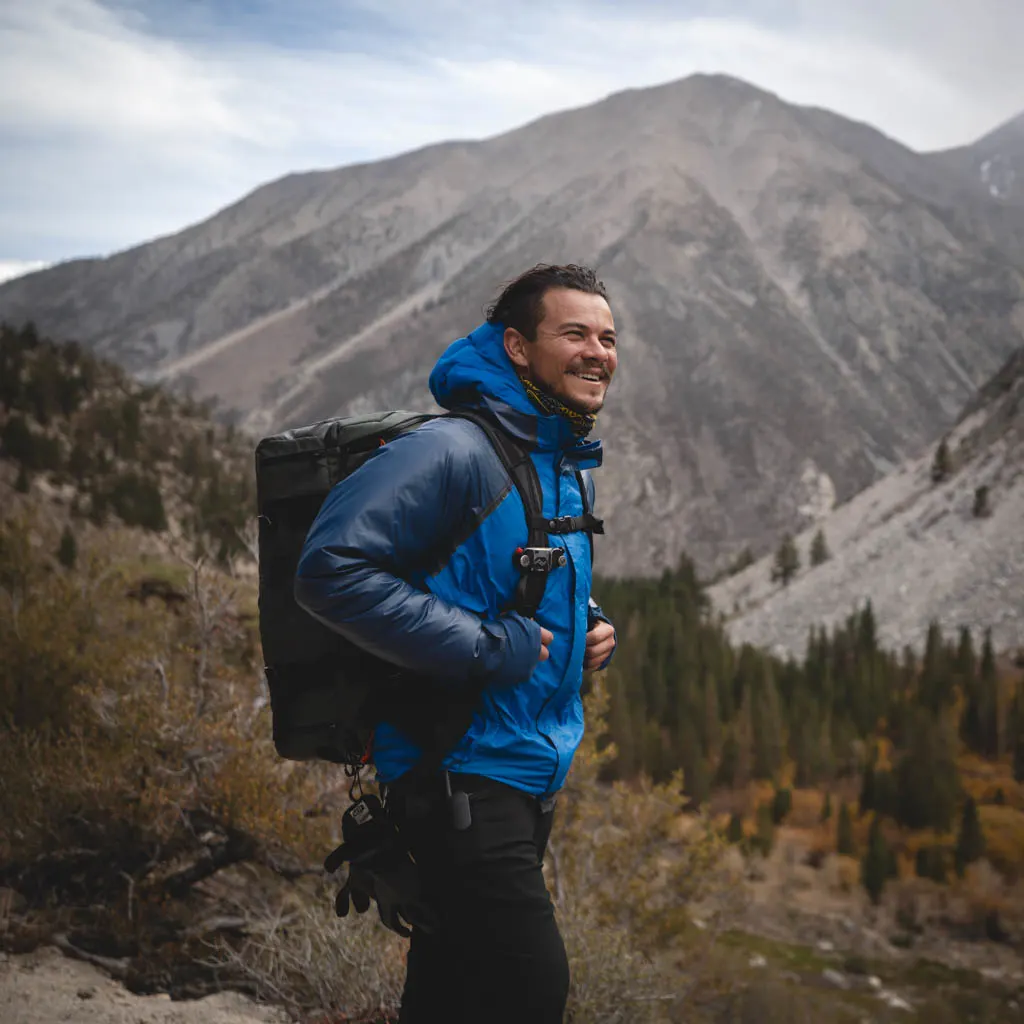 Oregon native and explorer at heart. Loves tackling expeditions around the world and drinking a good beer at the end of the day. PNW obsessed, VW nerd, and surf or snow riding fanatic.