The Wallowa mountain range has likely been called the most beautiful place in Oregon more often than anywhere else in the state. The region's dramatic scenery coupled with its remote location make the Wallowa mountains, located in northeast Oregon, one of the most unique and adventure-filled regions in Oregon.
From kayaking to week-long backpacking excursions, Wallowa Lake State Park is a paradise on earth for any adventurer.
As we mentioned, the Wallowas are in a far-off region of Oregon, hundreds of miles away from any major city. The drive here will be a lengthy one no matter where you're from; the region is nestled away near a handful of small towns, and Wallowa county is one of the least populous counties in Oregon.
The one-of-a-kind scenery offered here is not to be missed. If you're looking for dramatic peaks, lakes, rivers, and inviting towns, then the Wallowas should be the next vacation destination on your list.
If you're planning a visit to the Wallowas, you're in the right place. We've put together a list of our favorite adventures in the area, and whether you want to relax in a canoe or take on a mountain summit, there's something for you here.
Guide to Visiting Wallowa Lake State Park
---
If you only have a day to explore Wallowa Lake State Park or a few days, our list of things to do in the area will keep you busy. Fishing, paragliding, hiking and more can be done at Wallowa Lake State Park…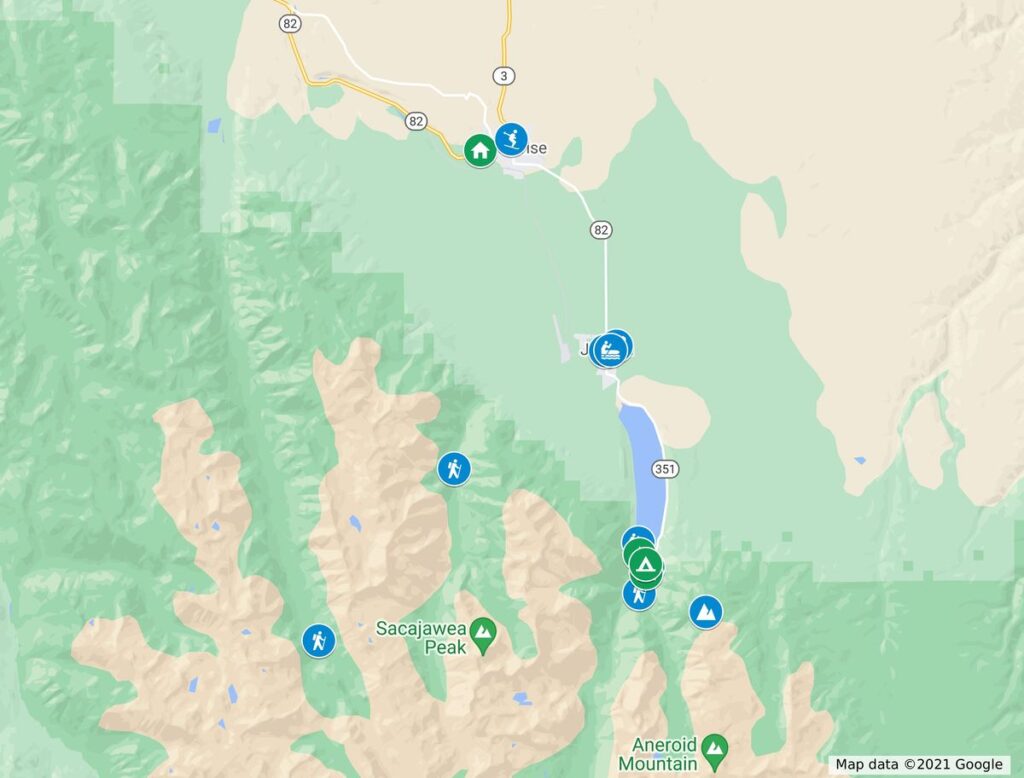 1. Hike the Hurricane Creek Trail
19 miles, moderate, out and back
If there is one trail you need to hike while you're in the Wallowas, this is the one. It's got something for everyone, with the first few miles being a great stretch for a day hike. If you're feeling adventurous, make a backpacking trip out of it and explore the other trails in the area as well.
The trail begins in a forest but doesn't stay there for long, and you'll walk through big meadows, across streams, and eventually reach a waterfall. If you're just going for a day hike, the waterfall is a great place to start heading back.
The distance of the trail in total is nearly ten miles one way, but the waterfall is only a few miles in, making it perfect for a day trip. While there's some mild elevation gain, it's well spread out over the course of the trail. The Hurricane Creek Trail shouldn't be too difficult for most, and it's one of the most rewarding hikes in all of Oregon.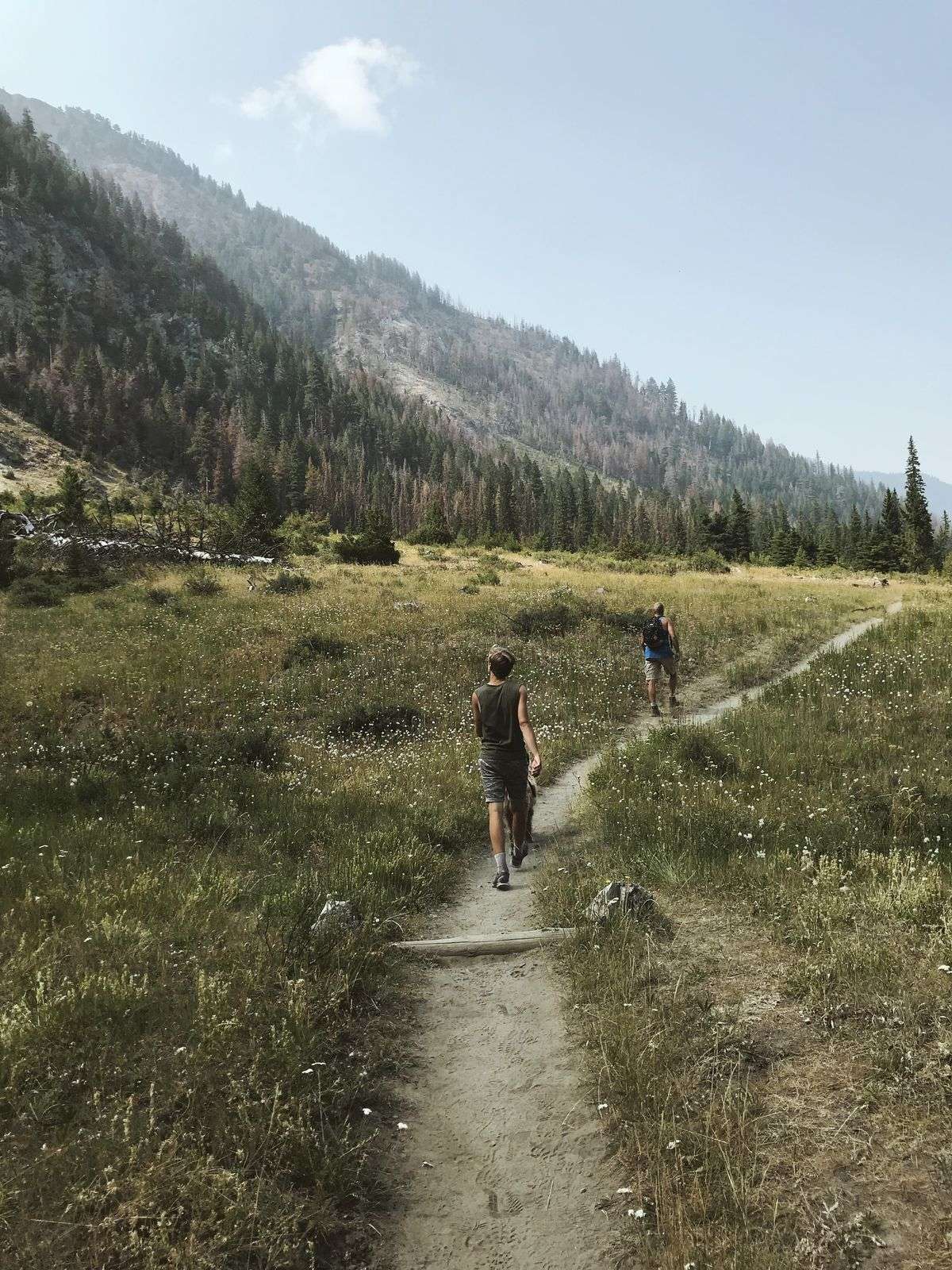 If you're a hiker, this should be one of the first things you do when you get to the Wallowas region. The trail often isn't too crowded, and if you go during the week, you should be able to find some solitude amidst the mountains.
2. Fly Fish the Wallowa River
Out of all the myriad of gorgeous streams that run through the region, the namesake of the mountain range, the Wallowa River, earns the crown when it comes to fly fishing.
Home to a healthy population of feisty rainbows in addition to a popular run of steelhead, the Wallowa River is one of the best rivers in northeast Oregon. It can be fished either above or below Wallowa Lake, with most fly fishermen choosing to head downstream, a dozen miles or so below the lake.
If you're just fishing for trout, you'll be able to find hungry fish on almost any standard fly patter, with attractor patterns and baetis nymph imitations being some of the top choices.
On rivers like these, fishing a setup with a large stimulator or hopper pattern on top and a smaller pheasant tail pattern attached as a dropper can be all you need to have a successful and fun day on the water. The steelhead don't usually show up in the river until late September, at which point most of the summertime tourists are gone.
Check in with the Joseph Fly Shoppe for up-to-date fishing reports. They'll know exactly what's fishing well in the region, and should be more than happy to outfit you with the right equipment to go out and catch some fish.
3. Backpack to Ice Lake
Locals (and backpackers in the know) will tell you that Ice Lake is the quintessential Wallowa Lake State Park backpacking trip, and they're right. At 16 miles round trip, the trail is perfect for one-night backpackers just looking to get a taste of what the region has to offer. The elevation gain can be intense for some, but the views along the way are well worth it!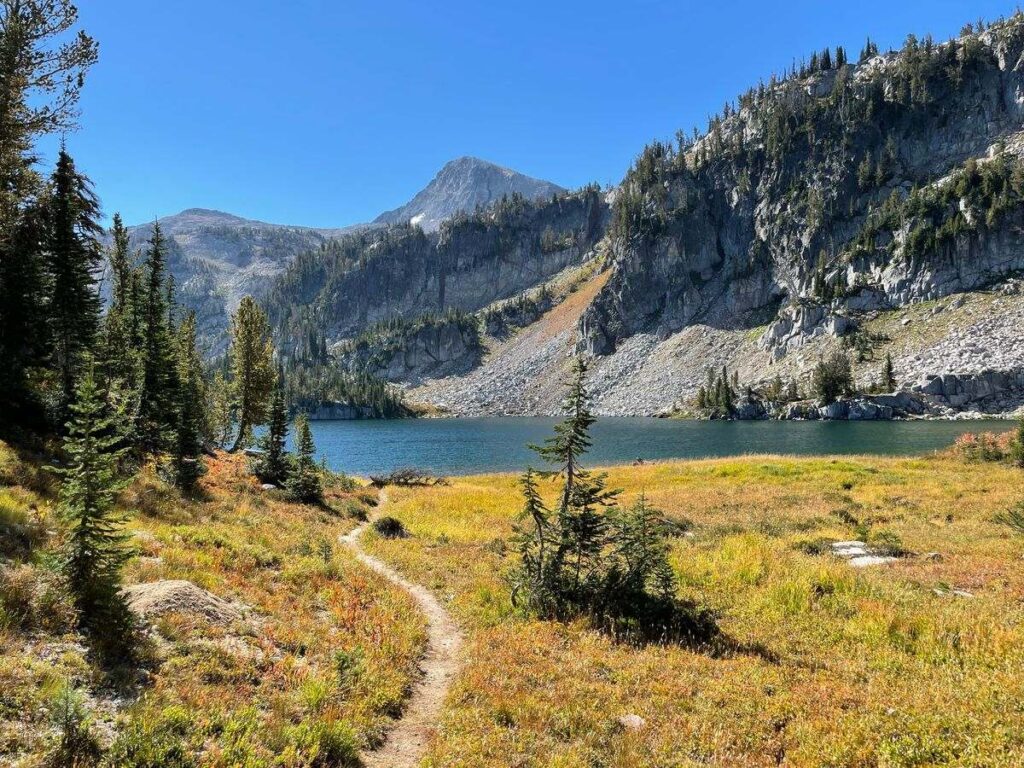 The scenery at Ice Lake, and in the Wallowas in general, is incredibly unique and difficult to describe. It's much different than what you'd find anywhere else in Oregon and is a lot more reminiscent of the Alpine Lakes Wilderness in Washington. This one-of-a-kind scenery is best showcased at Ice Lake, where you'll be treated to views of seemingly endless mountain peaks as well as a picturesque lake.
The trail up is strenuous, and as always, exercise caution when deciding whether it's a good fit for you.
4. Kayak Wallowa Lake
Yet another of the many adventures in Wallowa Lake State Park—kayaking Wallowa Lake is a must. Don't worry if you don't have a kayak, because the Wallowa Lake Marina offers rentals! Kayaking Wallowa Lake truly is one of the best ways to spend a day in the region, and we can't think of a better way to experience everything the lake has to offer.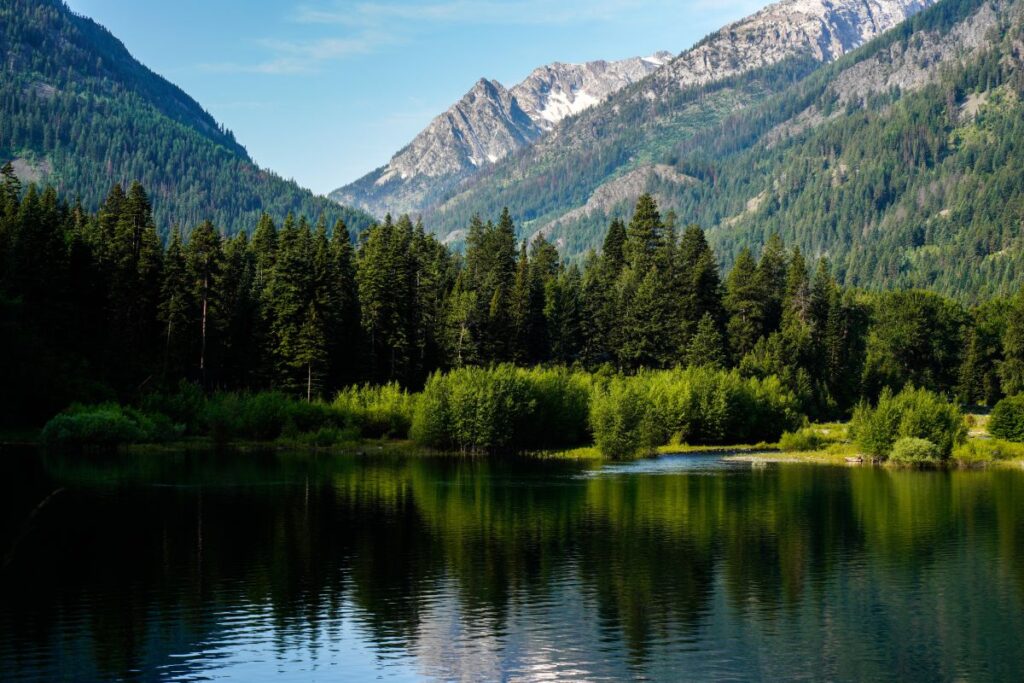 The fishing in the lake is excellent to boot, so if you can manage a boat rental or have your own watercraft, fishing is always an option. Some of the largest kokanee, a type of landlocked salmon, in the country are found here. There are also plentiful rainbow trout and other species of fish in the lake.
A gateway to many backpacking trips and adventures, Wallowa Lake is stunning, and it's one of our favorite lakes to kayak in Oregon.
5. Paraglide Over Wallowa Lake
Paragliding isn't for the faint of heart, but it's one of the most unique and exhilarating ways to take in nature. Flying over the Wallowas is a once-in-a-lifetime experience, and it's one of the absolute best adventures in this region.
Not every mountain range will have paragliding opportunities, so take advantage of the opportunity here. Wallowa Paragliding is the company that offers flights, and though it can get expensive, it's worth every single penny.
There aren't many safety concerns to be worried about here, as you'll be tandem paragliding with a guide that is a licensed professional, meaning all you have to do is take in the scenery. Paragliding isn't offered all year round, and it's mainly a summertime attraction, so make sure to factor that into your trip before you go.
6. Explore the Trails on Mount Howard
A markedly different approach to viewing the region than flying over it, the Wallowa Lake Tramway will take you on a leisurely ascent of Mount Howard. The gondola offers spectacular views of Wallowa Lake State Park and mountains below as it makes its way up the mountain, and though it's not as much of a thrill as paragliding, it is a welcome change of pace for those who'd rather sit back, relax, and enjoy the scenery.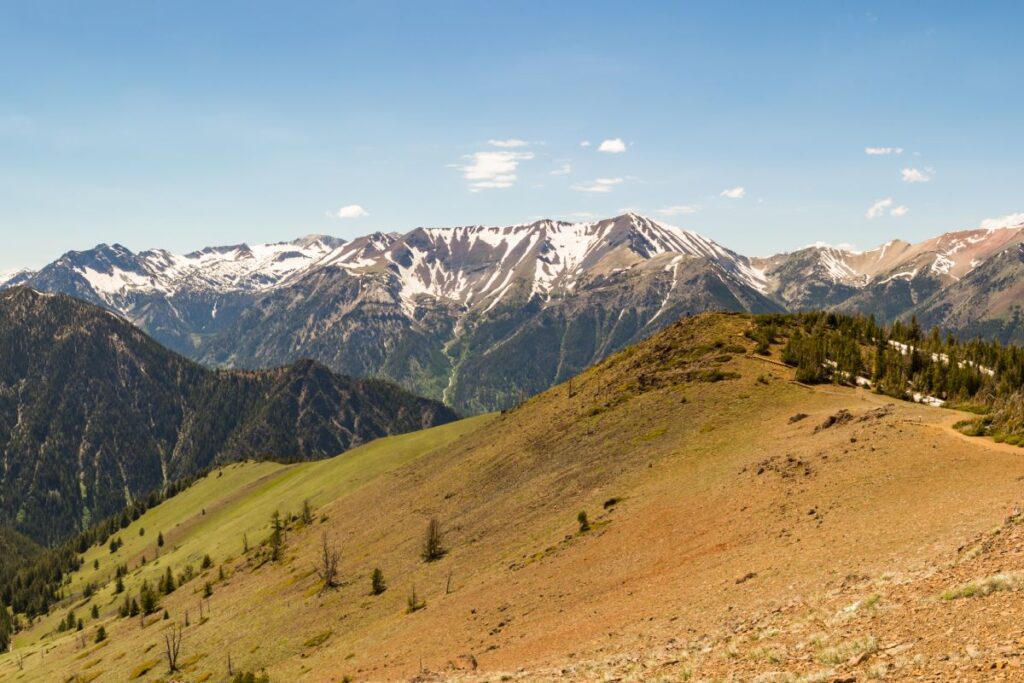 There aren't a ton of trails at the top, but there are a few miles of scenic paths for hikers and casual adventurers to enjoy. Though they won't be the most strenuous of trails, the views and experience absolutely cannot be beat.
In addition to fantastic views at the top, adventurers can also enjoy food from the Summit Grill. At 8,150 feet, it bills itself as the highest mountain in the Northwest. There are few other places in the state where you can eat with such a fantastic view.
If paragliding over the Wallowas isn't your thing, the gondola may be a great choice. It costs $35 for adults, with exceptions for young children and seniors.
7. Go Whitewater Rafting
From the Snake to the Grande Ronde, there are a multitude of rivers in northeast Oregon that offer fantastic whitewater rafting. There are plenty of outfitters that'll take you on the trip of a lifetime, but if you're in Wallowa Lake State Park, Winding Waters River Expeditions is the place to go. This is a fully-equipped expedition, with most whitewater rafting trips last between three and five days.
Though the rivers you'll float down aren't quite in the heart of the Wallowa mountain range, you're still experiencing a lot of the scenery and outdoor adventure that the area has to offer.
Virtually all you have to bring to these whitewater rafting trips is yourself; gourmet meals are prepared, the camping gear is all taken care of by the outfitters, and the goal is for you to have a great time. You probably will, and you'll get opportunities to fish and swim as you make your way down the river.
This isn't exactly a cheap trip, and it shouldn't be; you're in the middle of nowhere, and all of your needs are being taken care of by your trip guides. Expect to pay between one and two thousand dollars per person for a trip between three to five days, with the exception of younger children, who can generally go at a lower rate.
---
RELATED: The best white-water rafting destinations in Oregon
---
8. Backpack to Mirror Lake and Eagle Cap
17 miles, moderate, out and back
Though there are virtually infinite backpacking trips that can be explored in the Eagle Cap Wilderness, one of our particular favorites is the backpacking trip to Mirror Lake and Eagle Cap itself. There are a number of options to extend the trip and modify the route, but the main trail will take you about eight miles in, to a beautiful lake as well as the Eagle Cap peak itself.
This is a brilliant alternative to the Ice Lake hike, and the scenery is just as majestic. Panoramic peaks, lush meadows, and just about everything in between are all things that will be found on this trail. Be warned, though; it's pretty popular, so if you're looking for solitude, try to avoid going on a weekend during the peak of tourist season. Regardless of the people, the area is magnificent.
The Mirror Lake and Eagle Cap backpacking trip is one of the most stunning in the entire Wallowas region, which truly is saying something. The elevation gain, particularly towards the end of the hike, is very dramatic, and this is a somewhat strenuous trail. If you're looking to experience all that Oregon's Wallowas have to offer, check out this backpacking trip.
9. Go Skiing at the Wallowa Alpine Huts
Though the Wallowas are known for their summer adventures, the winter activities in this area cannot be beat. If you're looking for an off-the-beaten-path type of adventure, then skiing at the Wallowa Alpine Huts might be a great fit for you. Backcountry skiing is fantastic in this area, and the Wallowa Alpine Huts provide your meals and snacks as you experience winter in the Wallowas.
Prices range from $300 to $1250 a person, entirely depending on what type of trip you want to book as well as how long you want to stay. Regardless, skiing the Wallowas is the trip of a lifetime, and we highly recommend it for adventurers wanting to experience this beautiful region in the heart of winter.
---
RELATED: Ultimate Guide to Winter in Oregon
---
Where to Stay at Wallowa Lake State Park—Camping and Lodging
Due to the fact that the Wallowas are in a very remote region, you're not going to have a ton of options if you're looking for a high-end hotel experience. There are plenty of humble hotels and motels for adventurers to stay in, but Airbnbs and camping often dominate the popularity in this area.
When you're looking for places to stay, center your focus around the towns of Joseph and Enterprise, the town main towns in the area. Take the phrase "main towns" with a grain of salt here, though. We're talking about some pretty tiny towns, but each of them offers a couple of hotels, Airbnbs, and areas to camp.
Below are some top recommended hotels and Airbnbs followed by your options for camping at Wallowa Lake State Park.
Lodging in Joseph, Enterprise, and Wallowa Lake State Park
Joseph is located closer to Wallowa Lake itself, a hotspot in the region for outdoor activities, but hiking trails can be found all throughout the region, many in close proximity to Enterprise as well. If you don't want to stay in the towns closest to Wallowa Lake State Park how about staying on the lake itself?
There are a couple of hotels and an abundance of really cool cabins and chalets dotting the west side of the lake and clustered at the southern tips. You'll find some top recommended lodging for all of these areas right here…
Lodging in Joseph
Evans Farm Glamping
Just north of Joseph you'll find this roomy farmstay, with a platform bed and cozy wood stove. Go to sleep to the sound of frogs and wake up to views of the mountains.
Wild Iris House
This two-bedroom cottage offers comfort and convenience for your stay in Joseph. Main Street is just a short stroll away, and you're only a mile from Wallowa Lake.
Lodging in Enterprise
Eagle's View Inn & Suites
This Enterprise Hotel is 11 miles from Wallowa Lake State Park, however, it comes with an indoor pool and hot tub. It comes with all your amenities and has a view of the mountains in the background.
Burnaugh
This historic 103-year-old stone building is in the heart of Wallowa County. This is a great space to meet all your traveling needs and it comes at a good price.
Staying in Wallowa Lake State Park (On the Lake!)
Eagle Cap Chalets
This resort is just an 8-minute drive to the center of Joseph and Wallowa Lake State Park is only 1 mile away. With all your adventures close by this resort is perfect for your travels.
Mount Bonneville
Stay in a classic log cabin just a stone's throw from the lake. This cozy one-bedroom cottage is decked out in traditional style but has all the amenities you need for a comfortable stay. Dogs are welcome too.
Camping at Wallowa Lake State Park
By far the most popular camping option in the region (and for good reason), is Wallowa Lake State Park. Camping at Wallowa Lake provides adventurers close proximity to a number of adventures, and scenic views to boot. The campsites can fill quickly, though, especially during peak summer season. Getting there midweek or on the offseason can be the best way to secure spots if you didn't manage to reserve one in advance.
The campsite is located just south of the lake and offers 89 tents sites, tons of RV parking with hookups, and even a few yurts and cabins. Most of the campsite closes in winter though, so plan accordingly.
Your other two options would be:
Park at the River – This option is great for RVers with 48 spots available and a kitchen to use.
Scenic Meadows RV Park – A quaint place just south of the lake offering 16 RV sites and just two tent camping sites. All of the regular facilities are included here including hot showers, TV, laundry, and firepits.
No matter your lodging preference, there's something here for you.
Pro tip: If you're more concerned with places to eat than places to stay, the Old Town Cafe is not to be missed. It is, hands-down, one of the best breakfast spots in Oregon, and there's no better setting for a great breakfast than the majestic Wallowa mountains.
---
RELATED: 29 Awesome Things to Do on an Eastern Oregon Road Trip
---
Wallowa Lake State Park is, without a doubt, one of the most unique and stunning regions in the entire state of Oregon, if not the whole United States. From Wallowa Lake camping to paragliding over the peaks, the adventure opportunities here are endless.
We strongly encourage that you check out some trail maps for the area to plan your own custom backpacking trips; the ones we've named here are fantastic, but there are thousands of more trail combinations that you could come up with for a personalized experience.
No matter how you plan to enjoy the Wallowas, we're sure you'll have a great time.
More Things to Do in Eastern Oregon

Don't forget to check out some more things to do in Eastern Oregon and our top Oregon adventures!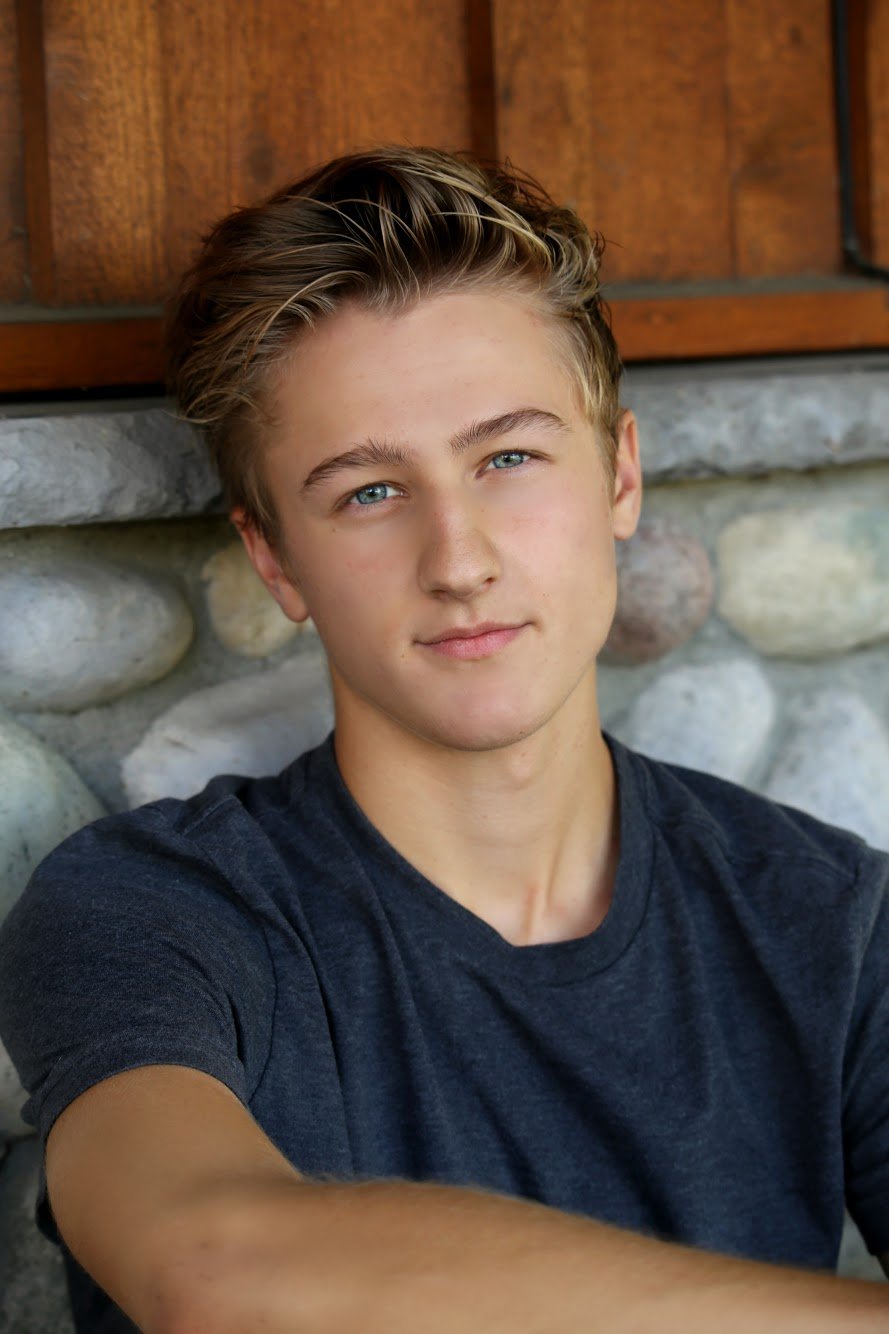 Born and raised in Oregon, I'm an outdoor enthusiast, fly fisherman, and travel writer; I love to share adventures one article at a time.