If you're interested in visiting a destination that envelops history, charm, and nature altogether, consider Sumpter, Oregon!
Located in the Blue Mountains area in the east of the state, Sumpter looks and feels worlds away from Portland or even Salem – the "city" population is just over 200!
But it's a fascinating place to visit, and it'll show you another side of Oregon. There are nature-based adrenalin activities in the area, for sure, but you can enjoy another adventure by exploring the fascinating history of Sumpter too.
We've listed the best things to do in Sumpter in this post, from the historical center to scenic drives and water activities in the outskirts!
Things To Do in Sumpter, Oregon
---
1. Explore the Town
So, what makes Sumpter so fascinating?
This area of Oregon was gold-rich, and it grew as a mining town in late 1912. When a dredge was built, gold could be mined much more efficiently.
1934 saw another surge of popularity in Sumpter, thanks to President Roosevelt raising the price of gold (from $20 to $35 an ounce!). Over 20 people worked on the dredge at once, and they live in Sumpter. The only time it shut down was between 1942 and 1945, due to the Second World War.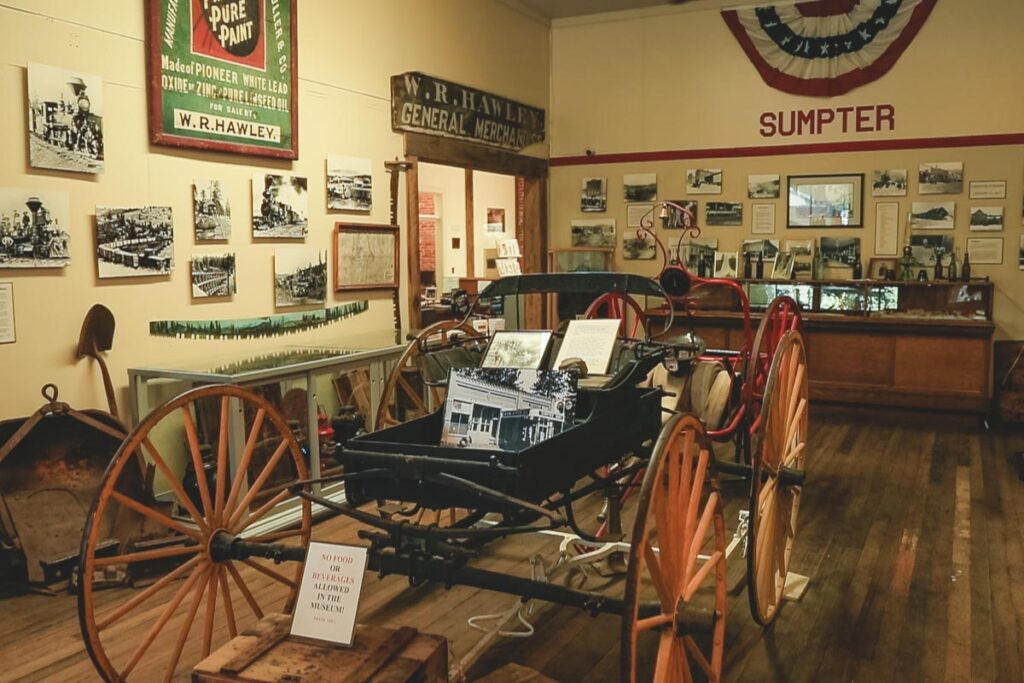 But dredging gradually became less profitable, and operations in the area ceased in 1954. Since then, the town has remained as it was, not changing much. It's now one of Oregon's 'ghost towns,' and walking around is like taking a step back into the 1950s. It's fascinating to experience!
If you're visiting Sumpter on a holiday weekend, you can't miss going into the Sumpter Municipal Museum. Here, you can learn about the dredges, hydraulic mining, and the Sumpter Fire in 1917.
2. Sumpter Valley Dredge Heritage Area (Probably The Most Popular Thing to do in Sumpter!)
The Sumpter Valley Dredge is a beautiful heritage area, ideal for a historical hike!
The area is a park with hiking trails at the historic dredge center. If you want to take some steps in while learning about this region's diverse history on the way, this hike is ideal.
You can either traverse through the park wetlands independently – there are about 1.5 miles of trails – or partake in a ranger-led tour to learn about the uniqueness of this location.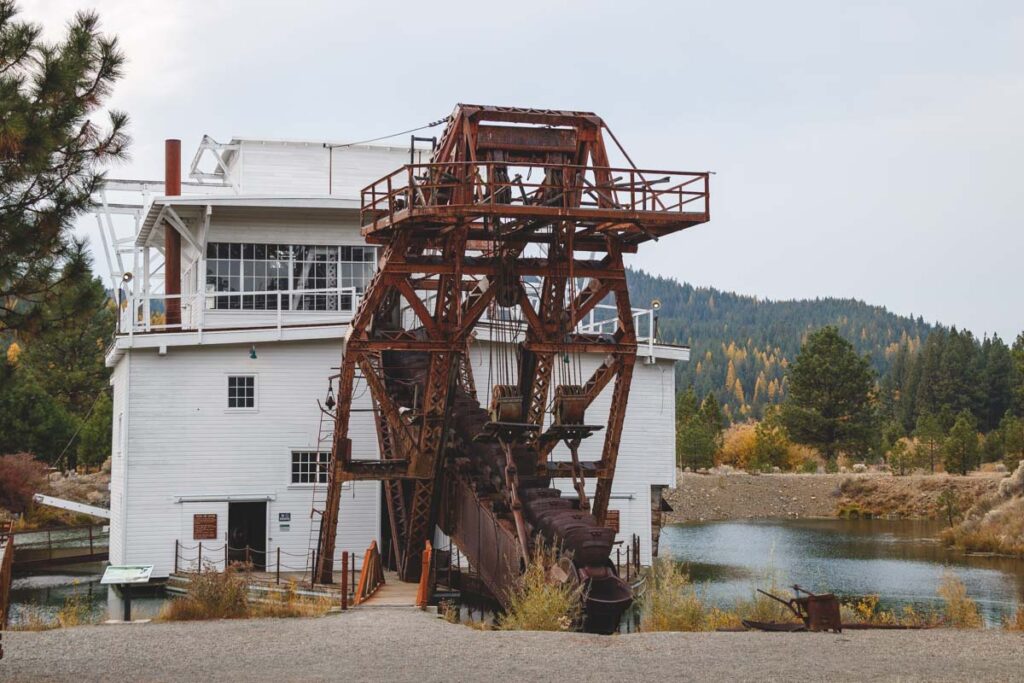 If you do the ranger tour, make sure you come armed with plenty of questions, as there's so much to learn about. See how nature has reclaimed parts of the park at various lookout platforms, ask the ranger about the flora and fauna of the region, and pick their brains for more information on Sumpter itself!
Have you ever wondered if you'd be a good miner? If you visit Sumpter Valley Dredge on the weekend, you can also enjoy a panning demonstration and try panning for your gold. Panning is free, and you can choose to purchase any gold that you find!
If you're just driving through, this is the one place to make a pit stop and stretch your legs.
---
RELATED: 29 Awesome Things To Do on an Eastern Oregon Road Trip
---
3. OHV Trails
The area around Sumpter is an OHV (off-highway vehicle) owner's dream.
There are some excellent OHV trails in the area. This is the Blue Mountain area of Oregon, so it's incredibly scenic and ideal for anyone who wants an adrenaline-boosting activity!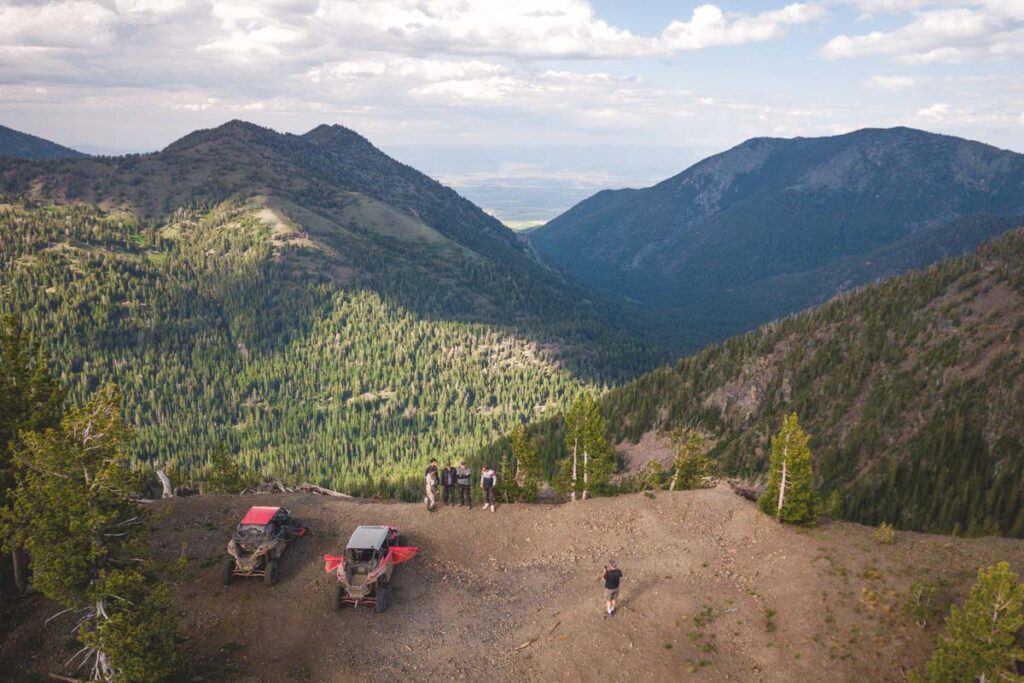 The trails stretch down to the Fork Burnt River watershed near Unity and are sometimes used by hikers, mountain bikers, and horseriders.
4. Elkhorn Scenic Byway
The Elkhorn Scenic Byway is a 106-mile loop trail. Some brave souls hike it, but it's most popular as a scenic drive!
Drive thorough gorgeous Elkhorn Mountains, take in scenic viewpoints at every turn and relish in the unique geology of the area. You could do this on an all-day road trip, stopping off at different places for fishing, boating, picnicking, and doing some side hikes.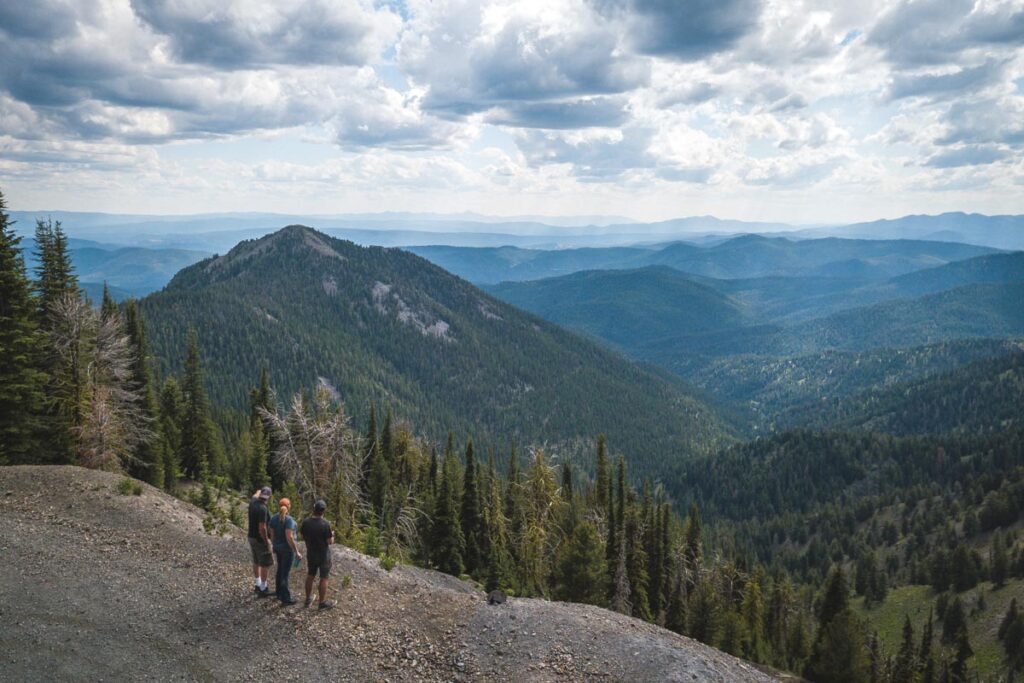 It's the ideal trip if you want to immerse yourself in nature without doing too long a hike, or if you've got kids in tow who would be happier to sit in the car.
5. Sumpter Valley Railroad
The Sumpter Valley Railroad is a highlight of any eastern Oregon trip. It's a vintage train that traverses from Sumpter to McEwen, where you can take in some of the best sights of Oregon's gold country while also learning about the unique history of this destination.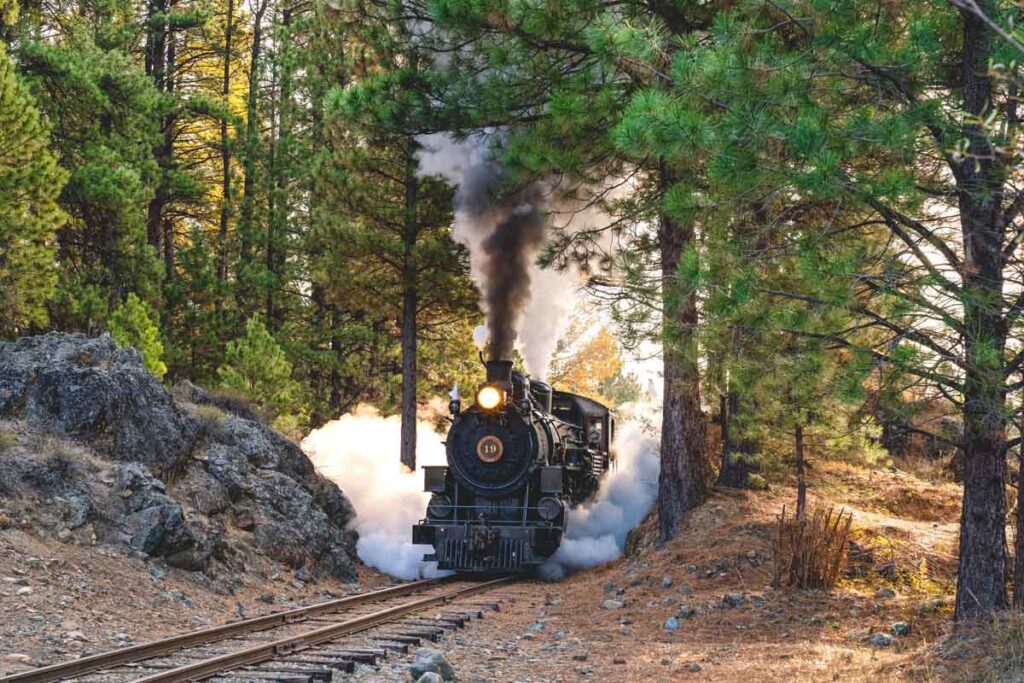 The railroad is open some weekends during the summer months and major holidays. It usually takes just over two hours for a round trip, which gives you some time to explore McEwen (or Sumpter if you are traveling from McEwen!).
You can see if the railroad is running during your visit on this website.
6. Phillips Lake
Phillips Lake is a 2235-acre reservoir that was formed by Mason Dam, part of the Baker Project. It's a wonderful place for fishing, with fish like yellow perch, trout, largemouth bass, and coho salmon.
You can also go boating or try other watersports. It's open all year round, and if you want to stay at the lake overnight, there's even a campsite.
7. Sumpter Stockade Motel
The adorable Sumpter Stockade Motel is one of the best places to stay in the area – and it's so adorable that it's pretty much an attraction in itself! Feel like you've gone back in time as you stay here, with decor that dates back to the late 1800s and early 1900s.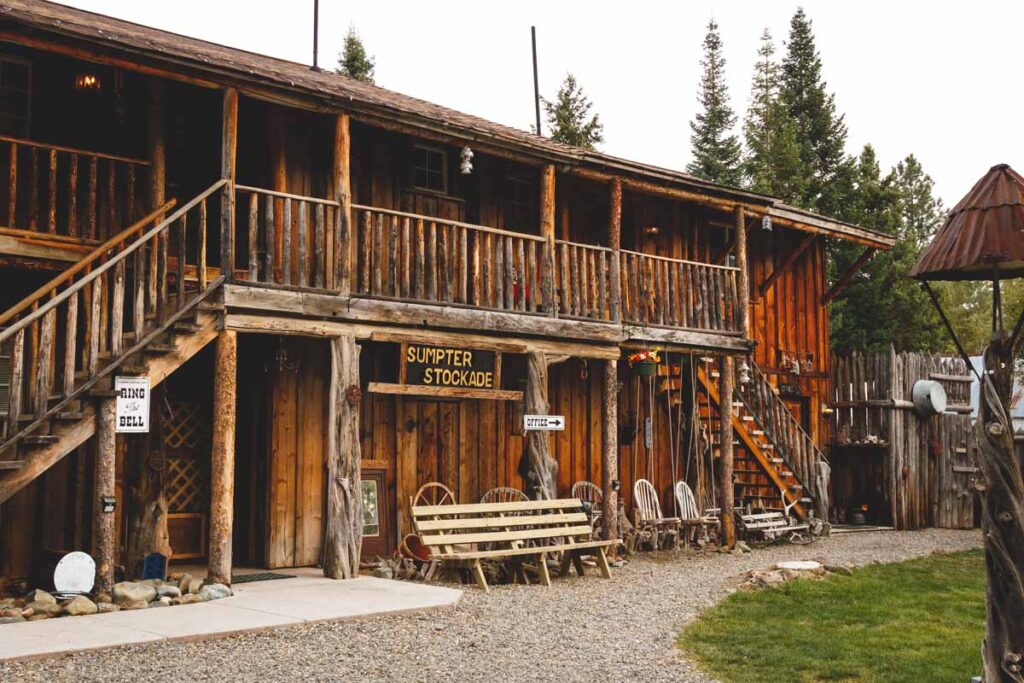 Each room is themed, and you can enjoy old country music and a beautiful open fire in the communal area. Plus, the motel is open year-round – if you're visiting in winter, it's the perfect place to cozy up in when you finish exploring for the day.
Rooms are all double and range in prices from $40 to $100 per night, featuring cable TV, microwaves, coffee, and WiFi. You'll love the community atmosphere and cozy furnishings at the Stumper Stockade Motel.
---
RELATED: 21 of the Coolest Cabins in Oregon
---
Sumpter is a beautiful place to visit in Oregon, with a range of stunning natural attractions, a wealth of history, and a fascinating modern culture.
It's a quiet place nowadays but that merely adds to the charm. Its tranquility doesn't mean that you won't find things to do; there are so many surprises in Sumpter and the surrounding Blue Mountains area!
More Things to Do in Eastern Oregon
We hope this post helped you discover what to do in Sumpter, Oregon! While you're here, see what other great adventures lie in Eastern Oregon.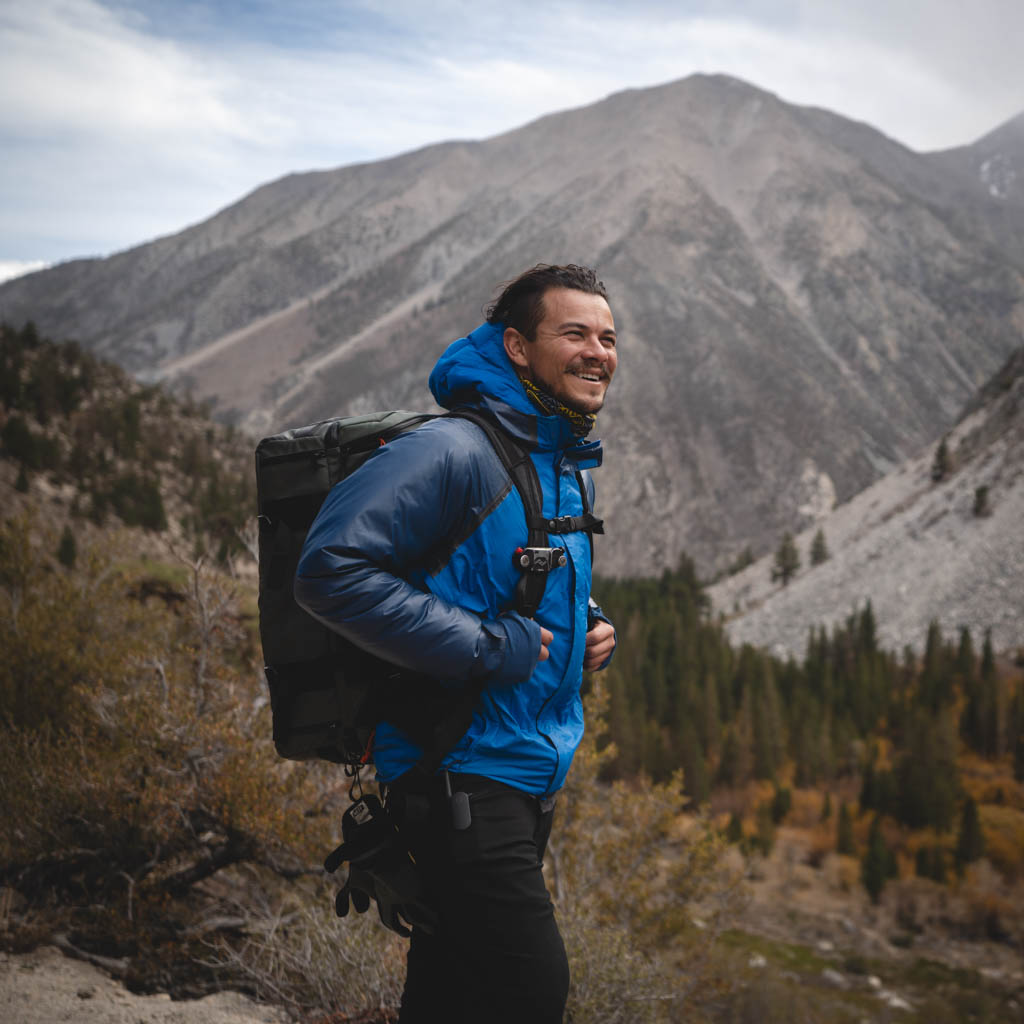 Oregon native and explorer at heart. Loves tackling expeditions around the world and drinking a good beer at the end of the day. PNW obsessed, VW nerd, and surf or snow riding fanatic.