A little rough and rustic, and tucked into Oregon's high desert plateau, Hart Mountain Hot Springs is worth the effort to visit while you're visiting Southeast Oregon.
Since the hot springs are located in the Hart Mountain National Antelope Refuge, you'll be surrounded by epic cliffs and peaks, wildlife, canyons, and grasslands.
Here's what you need to know about visiting Hart Mountain Hot Springs and the surroundings.
Hart Mountain Hot Springs
If you're anything like us, you're dusty from exploring Eastern Oregon. We were ready for a refresh and the Hart Mountain Hot Springs were within our reach, even out here in the middle of nowhere!
With the rugged golden rolling plains surrounding us, we happily hopped in this beautiful little refuge.
---
RELATED: 29 Awesome Things to Do on an Eastern Oregon Road Trip!
---
The "Developed" Hart Mountain Hot Spring
This is the Hart Mountain Hot Spring you may know about and are aiming for but it's not the only one (wait for it…).
The stone enclosed hot spring is a little sanctuary where you can float in bubbling warm water until your heart's content. It's developed, as in there's a stone wall around the spring and a concrete deck around it.
However, the spring is very much natural in every other way.
You can actually see the bubbles coming from the bottom of the floor!
Speaking of the bottom, it's like a crater and it's a bit slimy and uneven. There are deeper areas with crevices and rocks where I couldn't stand and the areas I could, were a bit slick. There is no place to sit inside of the hot spring, so when I say come here to float, I mean it!
The other choice is hanging on to the ladder as I did for most of the time. Luckily, we had the place to ourselves!
---
RELATED: 13 Oregon Hot Springs to Soothe Your Post-Hike Muscles
---
The "Primitive" Hart Mountain Hot Spring
This is the other Hart Mountain Hot Spring but it's primitive, meaning it's totally natural. No benches or stone and concrete surrounding this one.
The primitive hot spring is a bit warmer than the developed hot spring. While the developed one is a bit uneven and even deep in some areas, this one is quite shallow along the edges so sitting is possible.
To get to this one from the developed hot spring, walk back towards the parking lot and head towards the path to the left. you should see it on the right within a minute. There are small maps on the information boards here to help you find it as well!
How to Get to Hart Mountain Hot Springs
It's pretty easy to get here, it just may take a while! The largest nearby town is Lakeview which is still two hours away. Plush and Adel are a bit closer but there are not much more than a few buildings.
If you're coming from any other major town, you'll be driving quite a ways out here. Keep in mind the roads in the Hart Mountain National Antelope Refuge are gravel roads so getting places will take longer.
Simply route yourself here to see the best way to get to Hart Mountain Hot Springs from where you're starting.
The nearest town and gas stations are: Plush – 25 miles, Frenchglen – 50 miles, Lakeview – 65 miles.
When to Visit Hart Mountain:
Fall is a great time to go, we went in October. There aren't as many people in the area and the weather is a bit chilly, perfect for a hot dip! Spring would be another great time to come when the weather is warming up but it's not quite hot.
Summer usually means more people and mosquitoes and winter may be nearly impossible. Sometimes roads leading here may be closed depending on the snowfall, so double-check current road conditions before heading out.
Camping at Hart Mountain Hot Springs
There are 30 campsites at Hart Mountain Hot Springs. There are no RV hookups or anything beyond a couple of vault toilets. The camping is free and there are no reservations, which means, definitely have a plan B if you come a bit late when it's busy.
Camp Hart Mountain is the next closest campground which has around 13 spots, toilets and water and is free. It's still in Hart Mountain National Antelope Refuge and is 35 minutes away.
RECOMMENDED GEAR:
More Places to Stay Near Hart Mountain Hot Springs
Squirrelville Cabin
Enjoy the peace and quiet in this historic cabin that is super cozy and rustic. In winter, stay warm with the woodstove, and in summer take advantage of the outdoor shower.
Plush Bunkhouse
Disconnect and unwind at the colorful Plush Bunkhouse, a cozy studio in the town of Plush. This one of the closest stays to the hot springs and a great choice if you want to get offline.
Whitetail Cabin
A private cabin close to the town of Lakeview, Whitetail is a soulful escape in nature with all the modern conveniences you could need. Whitetail isn't available in the winter months.
Tips for Visiting Hart Mountain Hot Springs
The roads are gravel. No need for a special vehicle but keep in mind the time to get places will take longer.
You won't have cell service out here, download your maps prior to coming.
Don't forget to bring a towel (or a swimsuit for that matter)
Be careful of snakes, we saw a few in just a matter of a few hours.
You may want flip flops to help build the courage to stand on the slimy bottom or for when you get out.
Don't miss out on the primitive hot spring while you're here!
You can probably fit around six people in either of the hot springs but we only saw two people in the primitive hot springs so hopefully you're lucky enough to have it to yourselves like we did!
It's very dry here and you're getting in a hot spring, make sure you bring extra water.
There is a vault toilet located near Hart Mountain Hot Spring.
There is no fee to use this hot spring!
Clothing is optional.
What Else is There to Do in The Hart Mountain National Antelope Refuge?
Hiking:
Hiking is a great activity to do in the Hart Mountain National Antelope Refuge… If you're up for unmaintained trails! There are some paths here but don't expect much signage or information.
DeGarmo Notch and Warner Peak are two of the popular hikes in the area.
RECOMMENDED GEAR:
Dirt Trails:
Garrett was on a motorcycle while we were visiting and he just had way too much fun on the dirt trails here!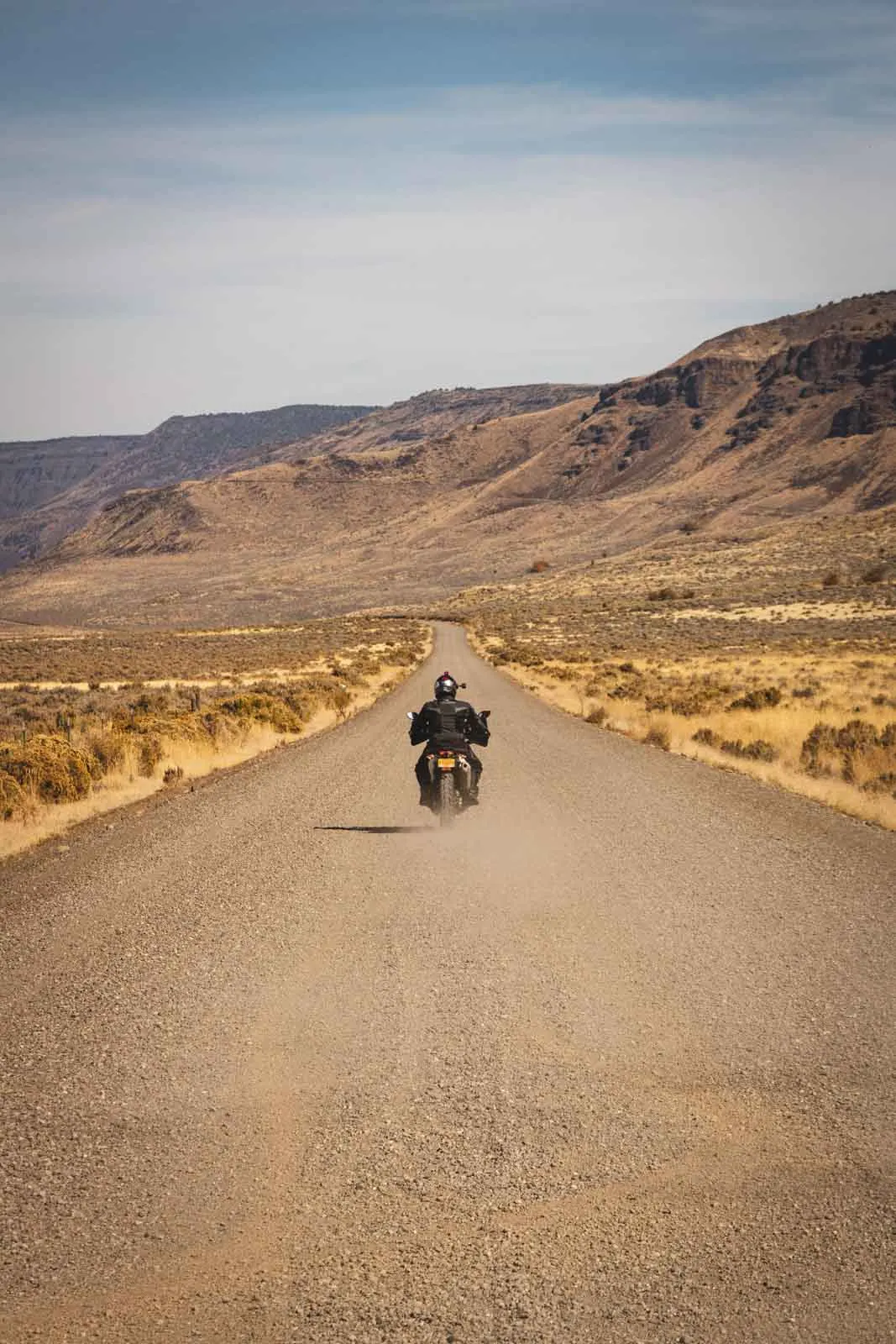 Animal Spotting:
Hey, you're at the Hart Mountain National Antelope Refuge… Of course, there'll be some animals! There are over 300 species in the refuge, including pronghorn antelope, mule deer, bighorn sheep, snakes, and golden eagles to name a few.
Here's everything else we did on our Eastern Oregon road trip!
More Things to Do in Eastern Oregon
Don't leave yet! We have more beautiful hot springs for you to check out and other Oregon adventures!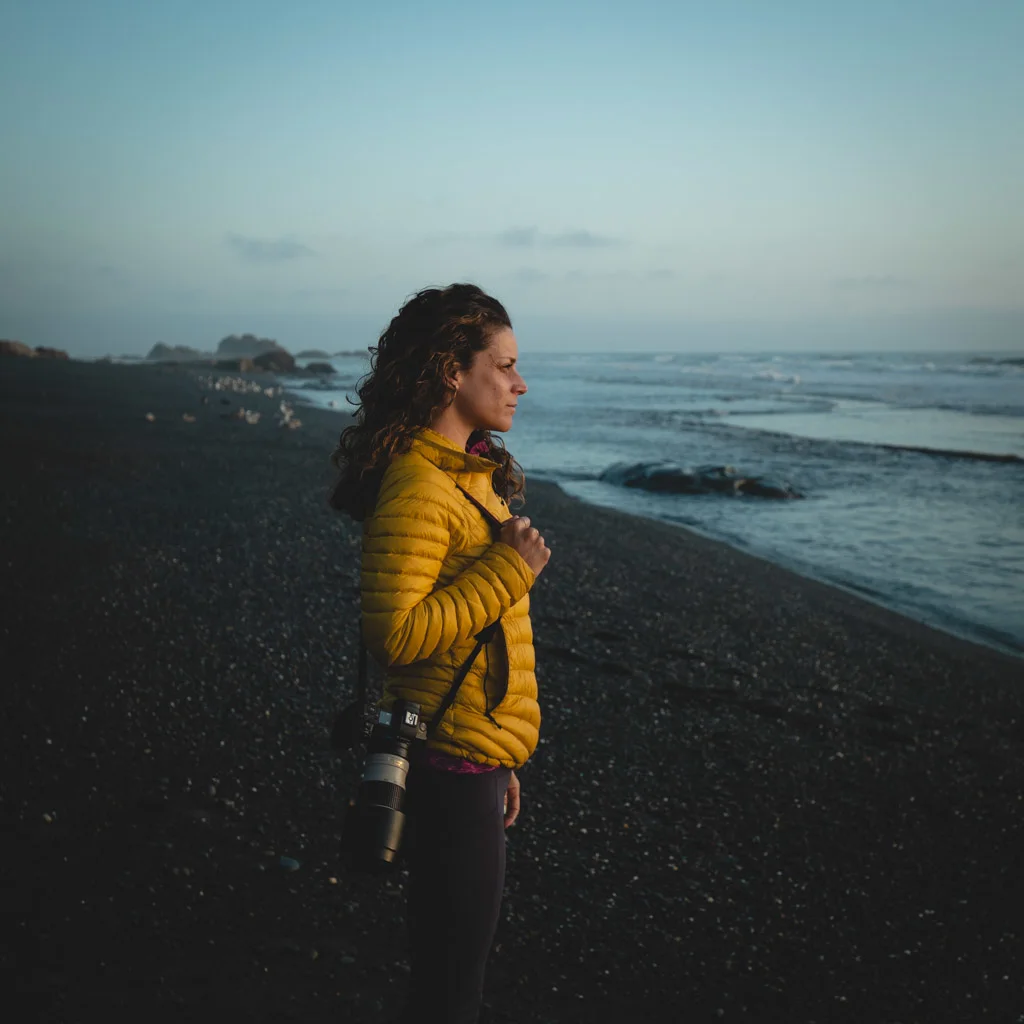 I've been perpetually traveling and living around the world for years but it's hard to beat Oregon and the PNW. After years of road-tripping the area, I guess you can say I know it pretty well! When I'm not writing guides for you, you can catch me somewhere petting a dog, attempting to surf, hiking a volcano, or stuffing my face with bread and cheese.