From simple tent sites, to RV slots, to glamping, we have you covered on all the cool places to camp at The Columbia River Gorge! We even added in a few cottages and cabins at the end for good measure in case you're needing to treat yourself but don't want to stray too far away from nature or the Gorge.
For the best spots to go camping at the Columbia River Gorge, this is the only list you'll need. Be sure to check out our guide to the best things to do at the Gorge as well!
Columbia River Gorge Camping
---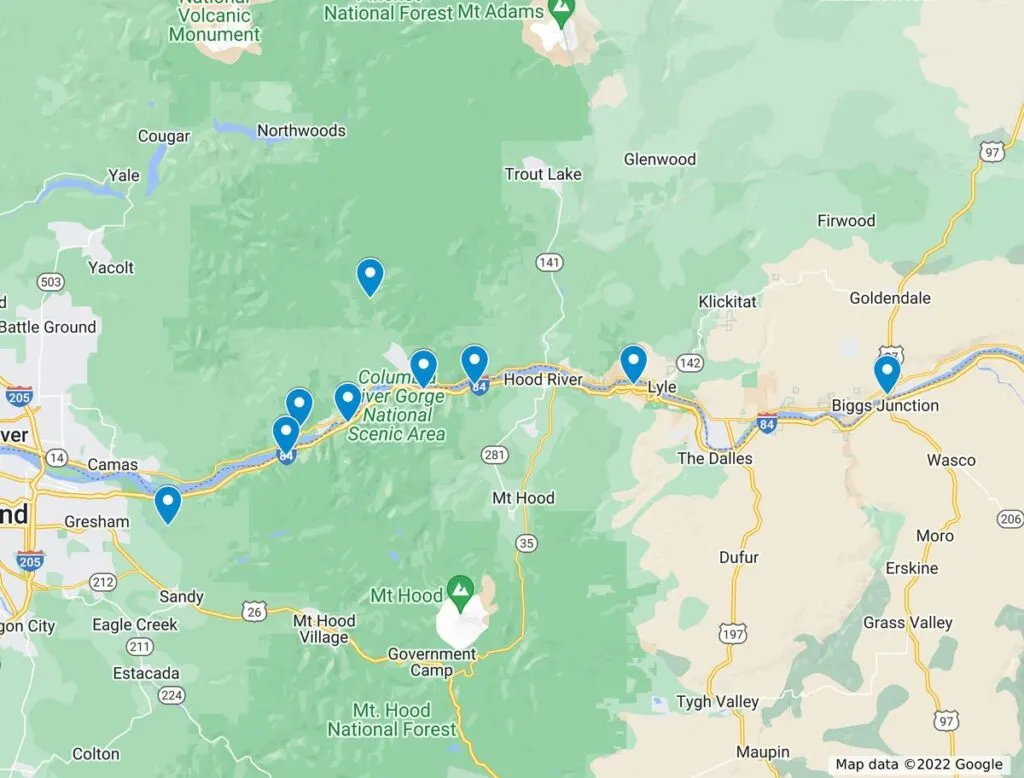 1. Ainsworth State Park
Open from March to October, Ainsworth State Park is a great option for Columbia River Gorge camping. All 45 campsites are spacious and have electricity, water, and sewer hookups. The amenities are clean, flush toilets and warm showers, and freshwater for drinking.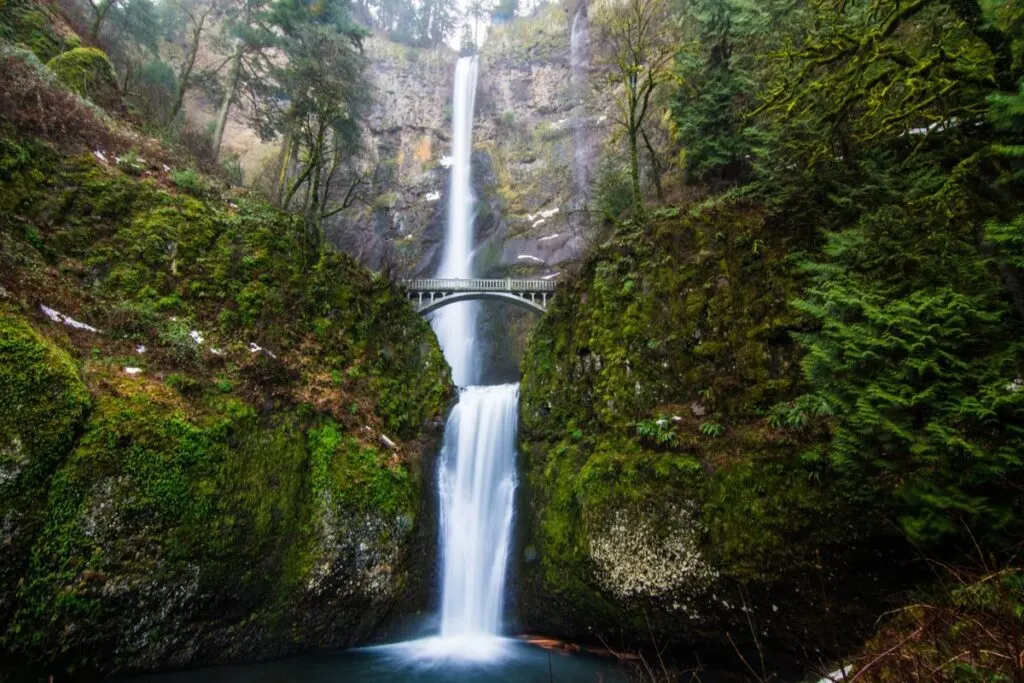 The onsite playground and horseshoe pits will undoubtedly come in handy if you're traveling with kids. The campsite is ideal for hiking with many nearby trails, such as the trail to the tremendous Multnomah Falls.
---
RELATED: 29 Stunning Oregon Waterfall Hikes
---
2. Beacon Rock State Park
The 5100-acre Beacon Rock State Park has you covered when looking for a scenic spot to camp. With 26 sites, it offers quiet, scenic camping near Columbia River Gorge, with plenty of natural attractions to keep you entertained.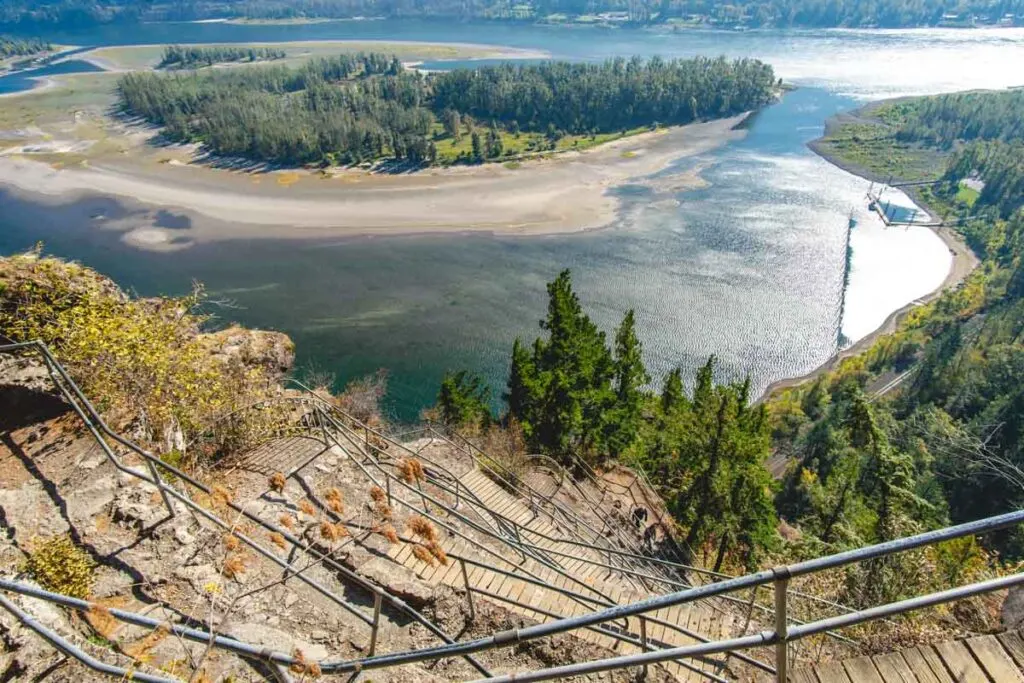 In addition to these main sites, there are a few more RV sites and two horse camps set at Woodward Creek and a few at the marina, so there are plenty of options.
If you have time, try the switchback trail to the top of Beacon Rock itself, which is the core of an ancient volcano. You will get a stunning view of the Columbia River Gorge from the top overlooking the Washington side into Oregon!
3. Memaloose State Park
Memaloose State Park offers plenty of camping options, from full hookup sites to tents and even some primitive campsites. Several amenities help you have a comfortable stay after a day hiking in the gorge, which includes evening programs, showers and toilets, a playground, and drinking water.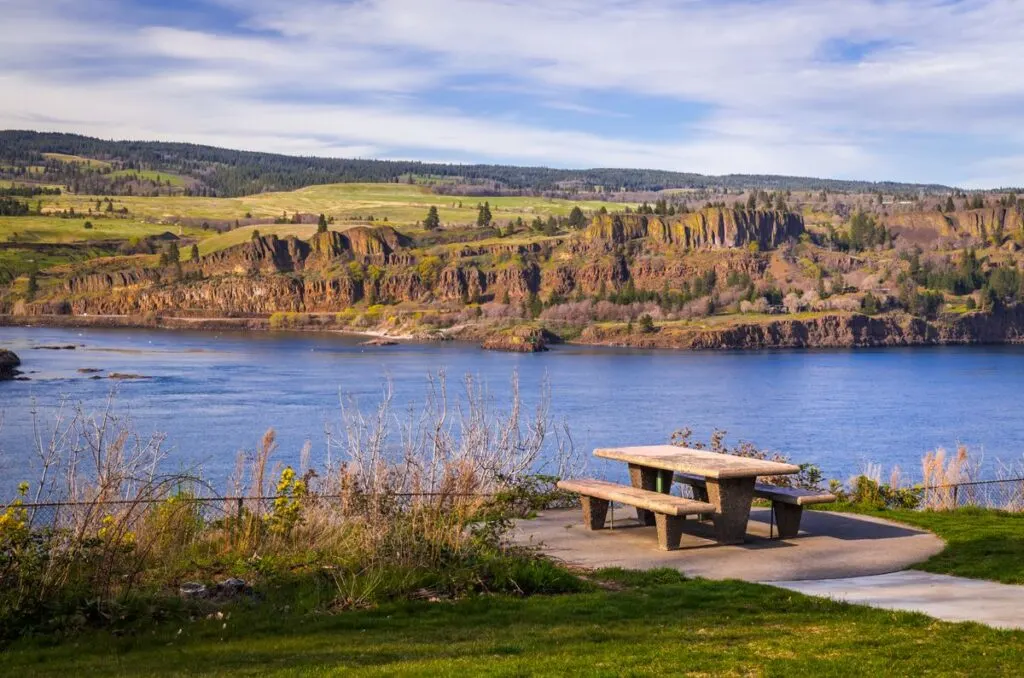 You could almost forget to hear the slightly annoying car and train noise since the park is located in one of the prettiest (and busiest) parts of the Columbia River Gorge. Although the campground overlooks the river, you can't access it due to the train line that runs in between.
---
RELATED: 25 Columbia River Gorge Hikes + Other Adventures
---
4. Panther Creek
Located in the Gifford Pinchot National Forest, Panther Creek Campground offers some nice tiny wooded campsites very close to Panther Creek's bubbling water. Panther Creek Falls is only a short hike away. The towering trees that surround you offer plenty of shade and privacy.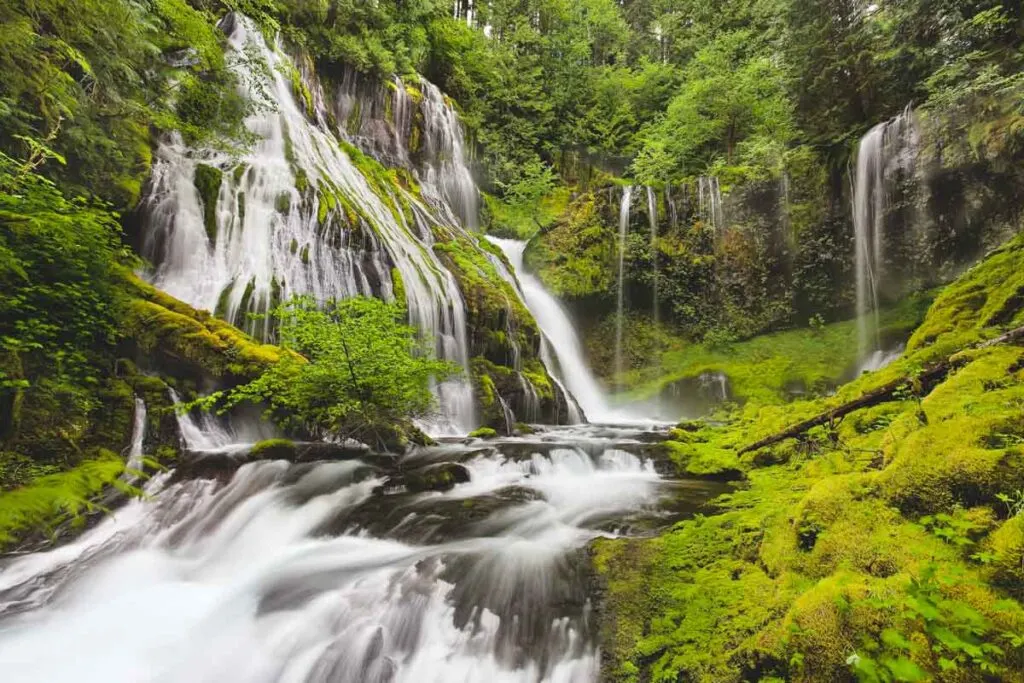 Thirty-three back-in sites vary from 20 to 40 feet, or if you want to go up, you could always opt for a premium site that is even closer to the creek and comes with a nice little picnic table for alfresco dining and a grill. On-site, there are vault toilets (don't be expecting luxury!) and drinking water.
The Pacific Crest Trail runs quite close to the campground, so many hikers choose to base themselves here or use the campground as a stop on a longer hiking adventure.
5. Viento State Park
People flood to Viento State Park when they want to get out and about in the water, and it seems to be just a bonus that it also has a decent campground for Columbia River Gorge camping.
After a day of fishing, boating, and windsurfing on the river, you can settle down at one of the 56 sites at the comfortable campground.
The sites have electrical and water hookups, plus there are clean toilet and shower facilities nearby. All sites have a handy picnic table and fire pit for that classic camping experience, and your furry friends are invited along too.
The location of this campground is excellent, as the Columbia River is a few minutes' walk away, as is the day-use area of the state park, which contains hiking trails and picnic areas aplenty.
6. Maryhill State Park
Maryhill State Park is a tiny park compared to the vastness that surrounds it at just 99 acres, but that doesn't stop it from being a great place to spend the night camping near Columbia River Gorge.
There are 50 RV camping spots inside the park, 20 tent sites, and a vast group camp that can hold 200 people. Despite the park's size, the sites are pretty spacious. They have plenty of room to kick off your hiking boots and have a beer and are very close to the river.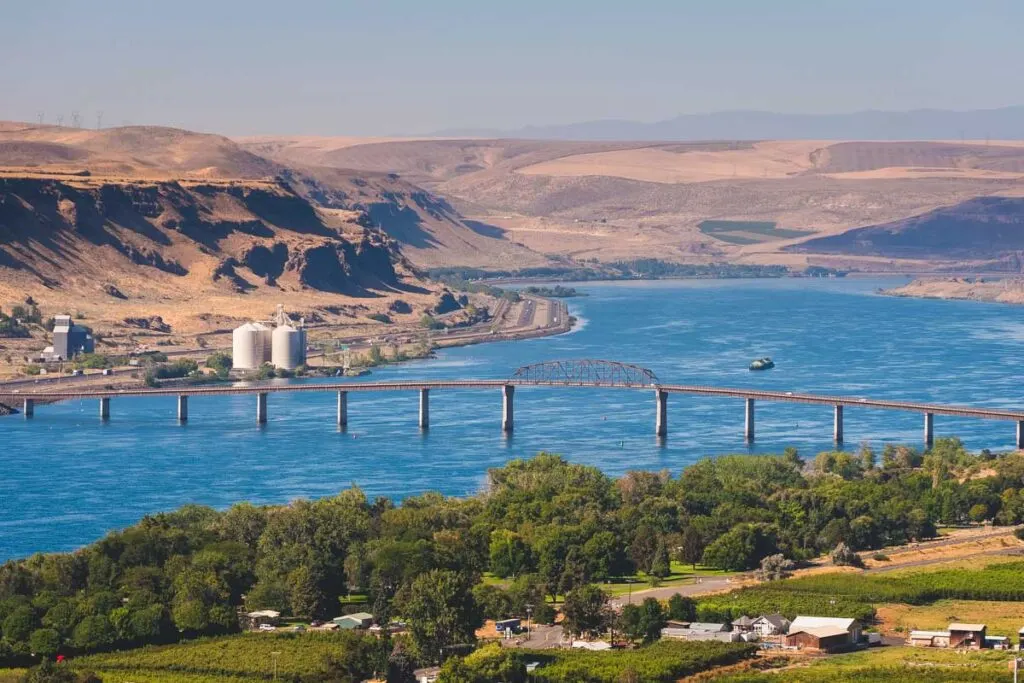 All RV sites here have water, sewer, electrical hookups, a campfire ring, and a picnic table, making you pretty set for a great trip. The comfort station is at the center of the campground, with modern restrooms, and there is also a dump station nearby.
With such a good location close to the water and beach and all the amenities, it can be a popular campground, so be sure to book in advance.
As well as a huge expanse of the Columbia River to enjoy within the park, you can also, surprisingly, admire a replica of England's Stonehenge, which was built to honor the soldiers from WW1.
7. Wyeth Campground
The small Wyeth Campground only has 13 sites available, so get in there quickly if you want to secure a spot for Columbia River Gorge camping. You should make your reservations about six months in advance, although there are a couple of first-come sites, first-served if you feel a little spontaneous.
There are also 3 group sites available. They are beautiful spots, surrounded by substantial big leaf maples and Douglas Fir. It helps that it is one of the main campgrounds in the Columbia River Gorge, within easy reaching distance of all the incredible natural attractions that the Gorge holds.
As it is only a small campground, don't expect to bring in huge RVs and trailers, it can take small vehicles, but the sites are better prepared for those that want to camp in a trusty old tent.
---
RELATED: 23 of The Best Places for Camping Near Portland
---
8. Eagle Creek Overlook Group Campground
Sitting on a forest buff over the Columbia River, Eagle Creek Overlook Group Camp has struck gold for scenic locations.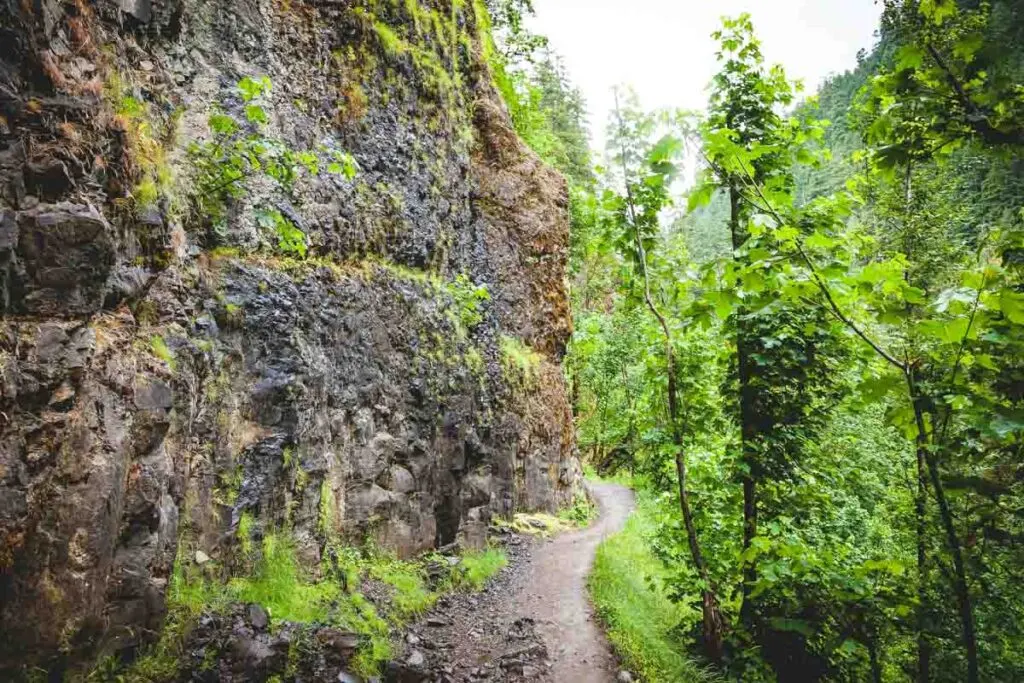 The site can hold up to 90 people, making it the perfect spot for a huge family gathering or a group of friends looking for a base for an adventure. There is also room for 40 or so cars, so you won't have to worry about how everyone will get there.
There are fire rings, picnic tables, shelters, drinking water, and flush toilets, everything you'll need for a great stay. Although you'll be perched on the buff, the river is still easily reachable as you have a semi-private path down to the water.
The Pacific Crest Trail is also not too far away if you are up for a more lengthy trek! It is also pretty close to the Eagle Creek Recreation Area.
---
RELATED: 37 of The Best Spots for Camping in Oregon
---
9. Oxbow Regional Park
With 74 drive-up campsites, Oxbow Regional Park could be your answer next time you are looking for somewhere to stay when camping near Columbia River Gorge.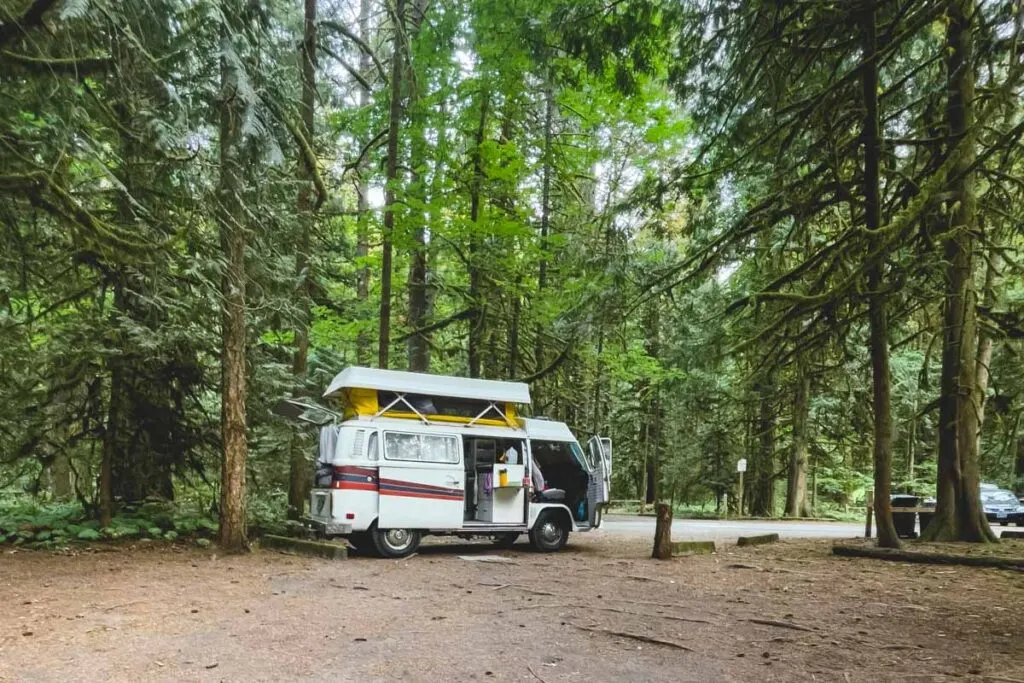 All sites have a campfire, fire pit, and cooking grill so that you can BBQ under the stars with a cold beer after a hard day of hiking, boating, nature watching, or whatever else your trip has held. There are also 12 RV sites, although be aware that these don't have any hookups.
There are heated restrooms and firewood to buy if needed. Within the park itself are 12 miles of hiking trails and a boat ramp, so you won't have to travel far for the adventure to begin.
---
READ MORE: Oxbow Regional Park Outside of Portland—Hike, Paddle, Fish, & Camp!
---
Excellent Hipcamps for Camping The Columbia River Gorge
Hipcamps are a fun way to elevate your camping experience, think Airbnb but for camping! Some of these spots are only accessible by private access so owners have opened up their land to allow you to camp or glamp on their property.
These are also a great back up when the state parks are full!
Don't forget to grab your FREE $10 Credit to try out Hipcamp.
10. Rivers Ridge
With an incredible view of the Columbia River Gorge, Rivers Ridge should be on your list of considerations when camping near Columbia River Gorge.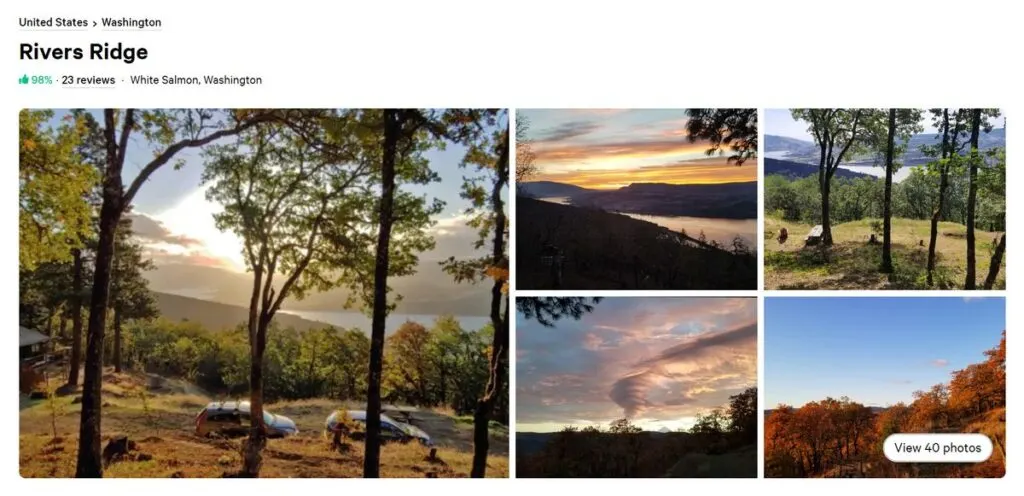 Water and electric hookups are available, and if you have an RV, the site directly overlooks the river. If you are coming as a group, there is plenty of space to pitch up a few tents, with a bathroom available for campers.
There are trails right from the campground to USFS trails, so you won't even need to hop into your car to start a hike. One of the nearest central hikes is the Coyote Wall, one of the most incredible hikes in the area. Rowland Lake can be found just down the hill and can be used for boating and fishing.
11. The Front Door to the Gorge
Location, location, location. This camp does what it says. Open the door of your camper, tent, or whatever else you are sleeping in, and you are right there, at the Gorge, next to all the action.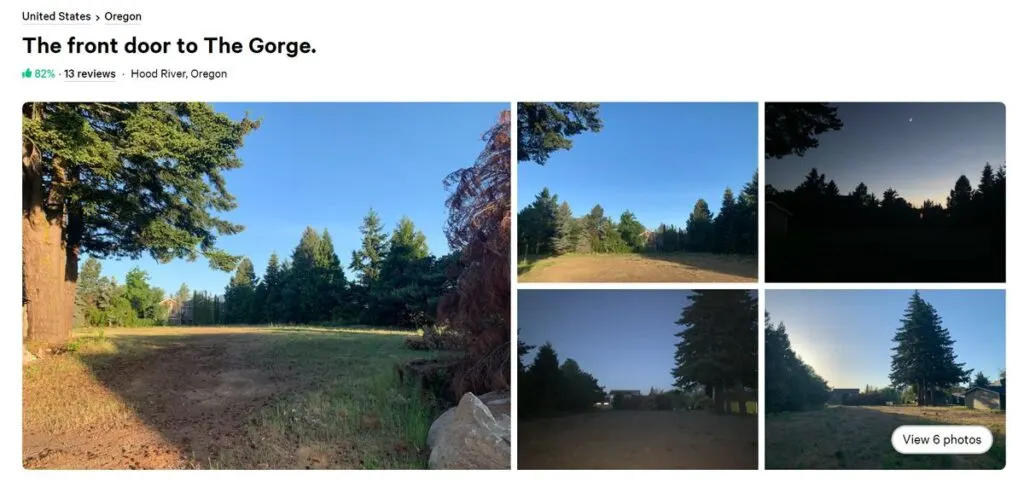 The no-frills location is often just a quick overnight stop but has what you need for a comfortable stay and gets you close to all the action in the morning.
It is just a short drive to Hood River, so you can easily stock up on amenities or head to one of the local restaurants to grab a meal.
12. Quiet, Grass, Trees, Private
Escape some of the bigger camps' hustle, bustle, and busyness and escape to this quiet little camping spot when Columbia River Gorge is camping. There are six sites available here, but there is plenty of privacy, offering a green oasis very close to town.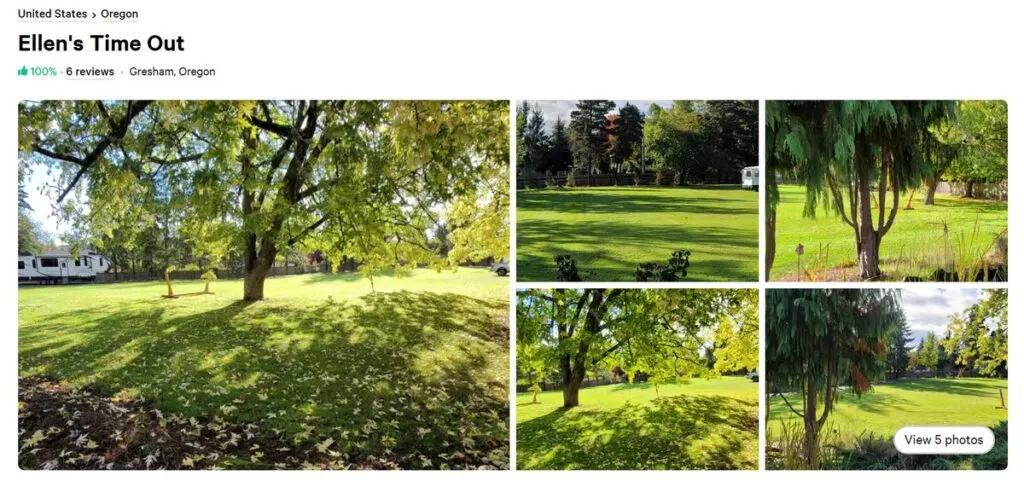 This camping spot is a little more urban than others, which is perfect if you are looking for somewhere where you can grab a bite to eat from town. You're still less than an hour away from some of the main attractions, such as Multnomah Falls and the Columbia River Scenic Highway.
13. Klickitat Canyon Wine Tent Camping
Wine lover? This is the campsite for you! It is located at the Klickitat Canyon Winery, set high on a hill under the shade of large, leafy oaks. What more could you want?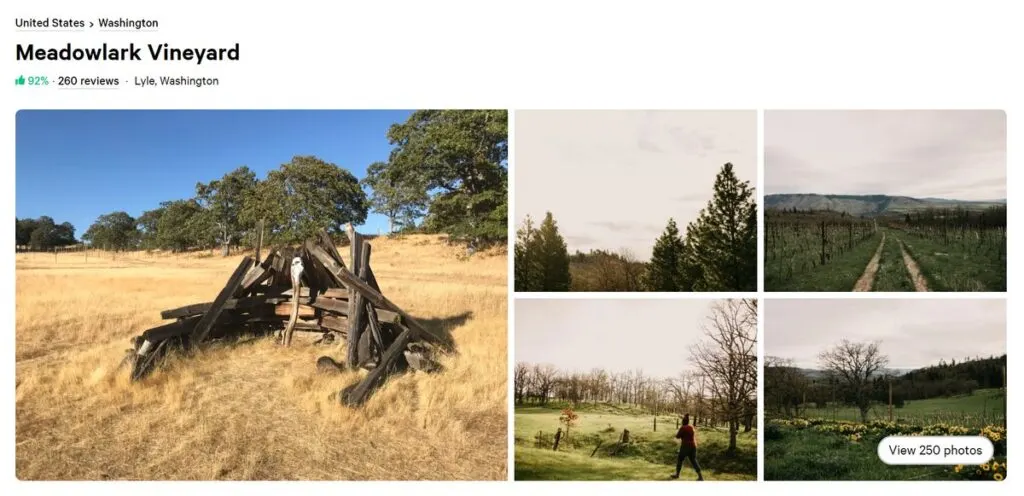 Picturesque vineyards surround the small working farm, so you will have views no matter how you pitch your tent, and dramatic Mount Hood finishes off the picture. Plus, many of the local wineries welcome visitors for a taste of their creations.
A perfect way to spend the afternoon is cooling off in the Klickitat River, which can be found bubbling away a short distance from the winery.
14. Roots Rise Family Farm
With stunning views of Mt. Adams from the meadow at Roots Rise farm, you'll be pitching your tent in a pretty picturesque spot. That's not the only option, campers also choose the shady oak or pine grove, or if you are tentless, then there is also a fully equipped trailer to stay in.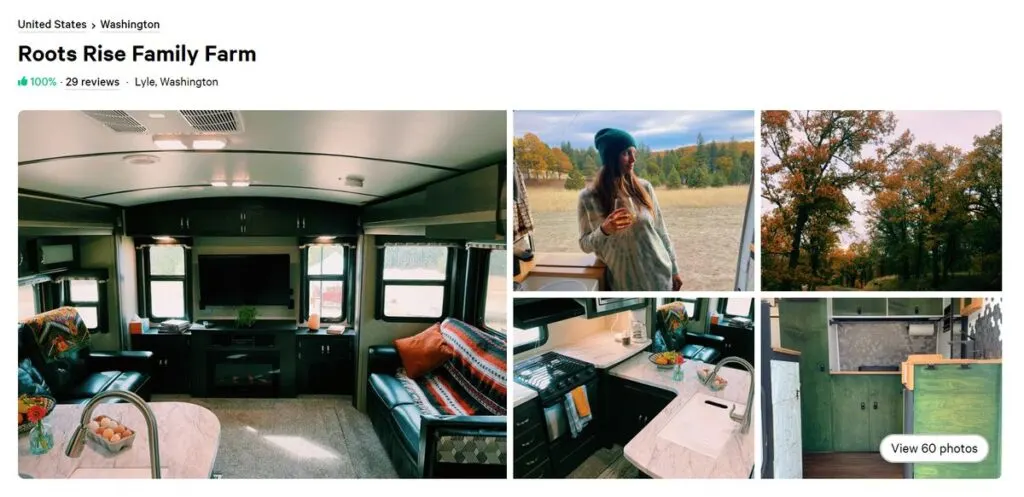 The location is pretty good too. It is about a 20-minute drive to the Hood River, and just 5 minutes to the Klickitat River, with wineries and natural attractions.
Animal lovers can make friends with the dogs, cats, chickens, and pigs that wander around the farm, so if you find a furry friend joining you in the night, embrace it as part of the experience!
---
RELATED: 20 Epic Places to Go Glamping in Oregon
---
Glamping Around The Columbia River Gorge
Not into tents or sleeping on the floor but want to try immersing yourself just a bit into "kinda camping?" Glamping just might be for you! Here are cool glamping choices near the Gorge plus some cabins and cottages as well.
15. Mt Defiance Cabin
Mt. Defiance Cabin is a fantastic place to stay. The cozy accommodation offers incredible river and Cascade Mountain views, surrounded by 2 acres of stunning countryside.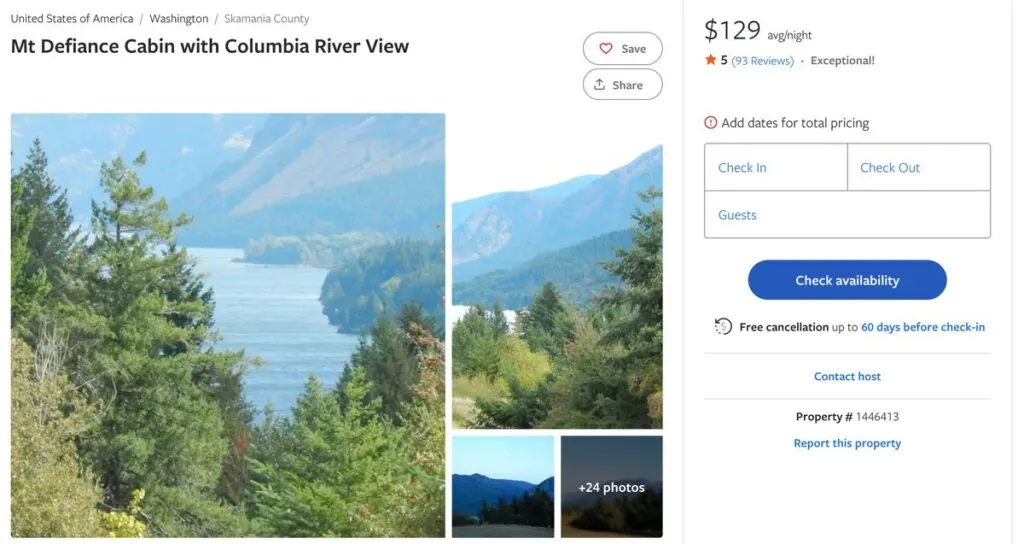 In addition to the cabin, there is still plenty of room for RV and boat parking so that you can set up for an incredible trip. The small cabin is provided with everything you need, including a fully stocked kitchen, a comfortable bed with linens, and even reclining chairs to rest those aching feet.
If the weather is nice, then the deck out front provides the ideal place for a glass of wine in the evening. With one bedroom and one bathroom, there is plenty of room for two people to restful stay and enjoy the surrounding nature.
Nearby you'll find Mt. Hood, Dog Mountain, Multnomah Falls, and White Salmon, easy to reach.
16. Cottage Overlooking Mount Hood
Located in the heart of White Salmon, this cute little one-bedroom cabin has all you need for a comfortable stay. However, the actual selling points are the views out over Mount Hood and the close vicinity to both the town and nature.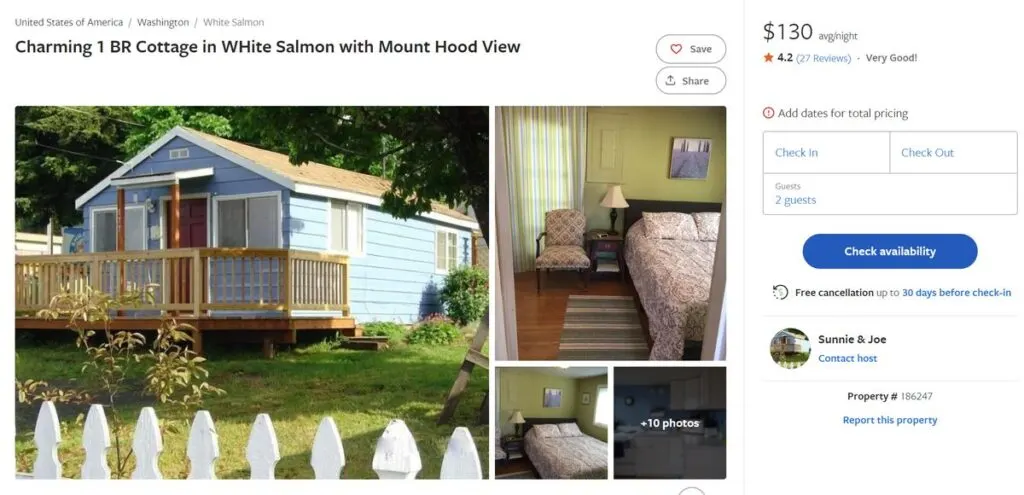 Whether you want to stroll into town for a coffee or a shop, head 5 minutes down the road to the Hood River, or sit on your deck and enjoy the panoramic views of the Columbia River, this little cabin has it all.
The cabin has a fully equipped kitchen, spacious bedroom, an extra futon in the living room, a dining room, and an entertainment terrace. It is the ideal base for a couple or a family with kids.
17. Lodge in the Heart of the Columbia River Gorge
This beautiful little cottage has everything you need and more as a base to explore the Columbia River Gorge. The cute space has an open layout with a full kitchen, bedroom, and bathroom and, although snug, can comfortably fit four people.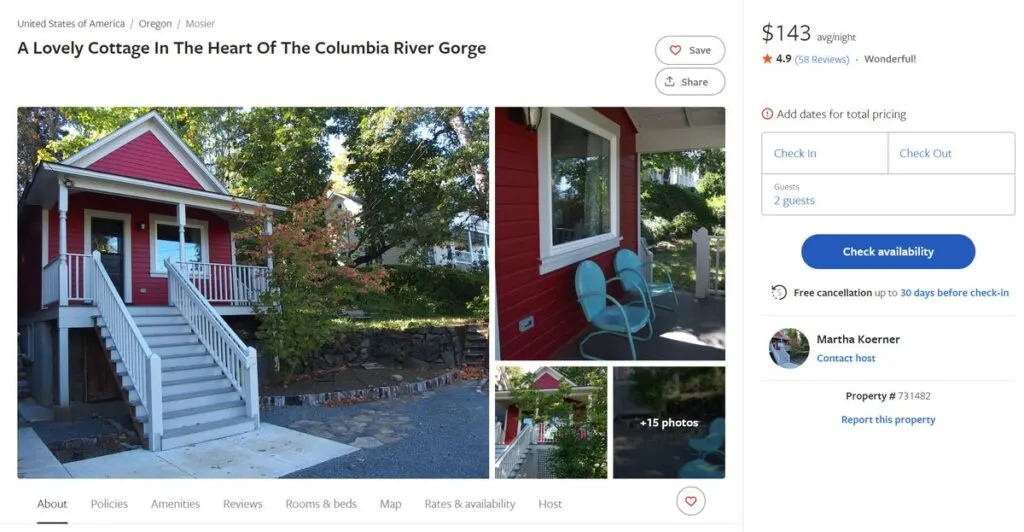 The views are stunning as you look out over the Columbia River and Washington syncline, and you are just a few miles away from the Hood River as well. Added extras include a grill, a hammock, washing machine and dryer, bike storage, and a lovely porch.
The nearest restaurant is walking distance away if you didn't fancy cooking yourself.
We hope this post help you plan your Columbia River Gorge camping! For more inspiration check out the best places to camp in Oregon and more adventures near Portland.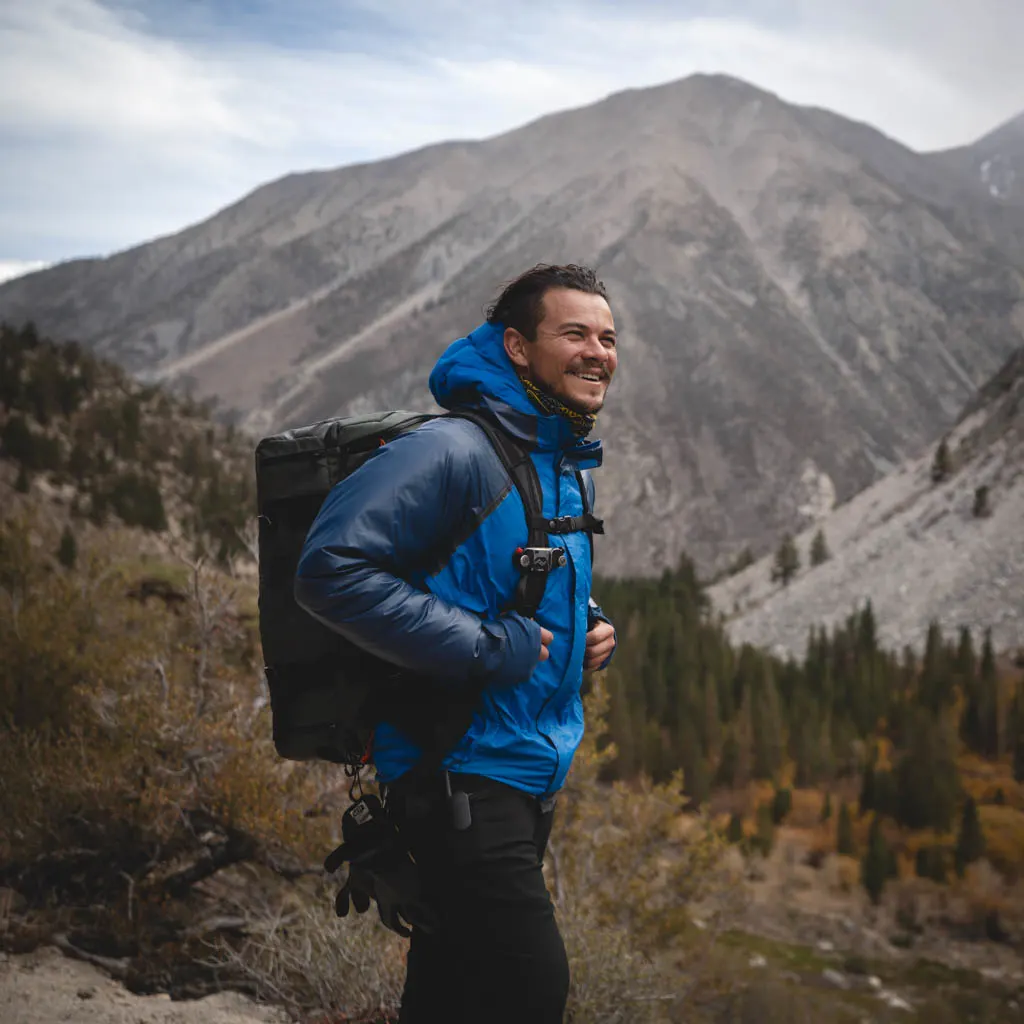 Oregon native and explorer at heart. Loves tackling expeditions around the world and drinking a good beer at the end of the day. PNW obsessed, VW nerd, and surf or snow riding fanatic.