Oxbow Regional Park is one of the quickest ways to escape the hustle and bustle of Portland. Located about 25 miles east of the city center, the park features miles of hiking trails, access to the lovely Sandy River, and a large campground.
While human history at Oxbow can be traced back to times when indigenous tribes inhabited the area, the river and the surrounding wilderness were not protected until 1998 when the Snake River was designated a Wild and Scenic River.
Today, this stunning spot is a hub for recreation and a haven for a wide variety of wildlife. The 1,200-acre expanse is the perfect place to hike amongst old-growth forests, fish for steelhead, paddle along the river, or spend a few nights in nature. Keep reading for the ultimate guide on Oxbow Regional Park.
Oxbow Regional Park
---
Check out Oxbow Regional Park for a great getaway from Portland. This is one of our favorite places to stay near Portland and the Columbia River Gorge!
Note that there is a $5.00 parking fee for all vehicles entering the park.
Hiking in Oxbow Regional Park
Hiking is one of the most popular pastimes at Oxbow Regional Park. There are about 12 miles of trails at the park, most of which are short and easy. However, there are a few more challenging treks as well, which allow hikers of all skill levels to enjoy their time at Oxbow.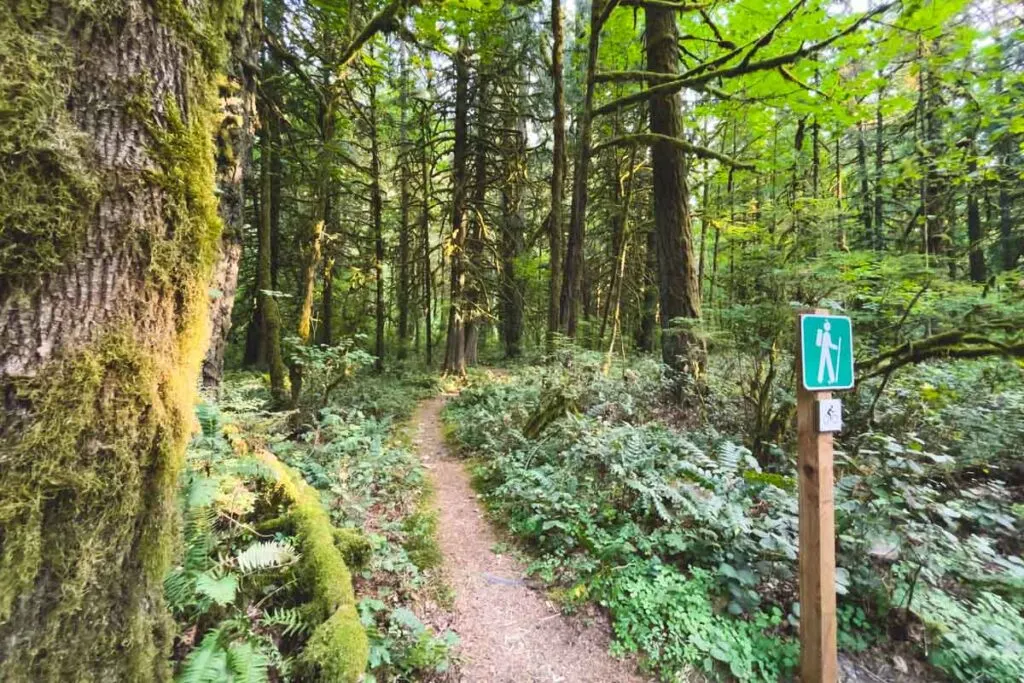 Sandy River Trail (3.7 miles, moderate, out & back) – One of the most popular trails in the park, and also one of Oxbow's longer trails. It's a real burner with lots of stairs, but you'll have plenty of time to recuperate once you reach the beach at the bottom of the trail.
Alder Ridge Trail (2.1 miles, moderate, loop) – Hit this hike for the best views of the river from above. This loop is a bit challenging (you are hiking up a ridge after all), but the trail flattens out after a while, and the views from the top are hard to beat.
Ancient Forest Loop (1.4 miles, easy, loop) – If you have time for just one hike at Oxbow Regional Park, make it this one. This jaunt is short and easy, and the verdant plants along the trail will have you feeling worlds away from the city center. However, the forest boasts some of the closest old-growth trees to Portland. The trail also offers views of the Snake River and a wide variety of flora and fauna.
No matter which trail you choose to traverse, there's a good chance that you'll see some wildlife as you hike. Keep your eyes peeled for mink, elk, raccoons, fox, osprey, deer, and more.
---
RELATED: 19+ Awesome Hikes Near Portland to Escape The Bustle
---
Fishing at Oxbow Regional Park
Oxbow Regional Park is a great spot for anglers to reel in some keepers. The Sandy River is fed from glaciers all the way up in Mount Hood and empties into the nearby Columbia River Gorge. The icy waters make the perfect habitat for steelhead, trout, and salmon.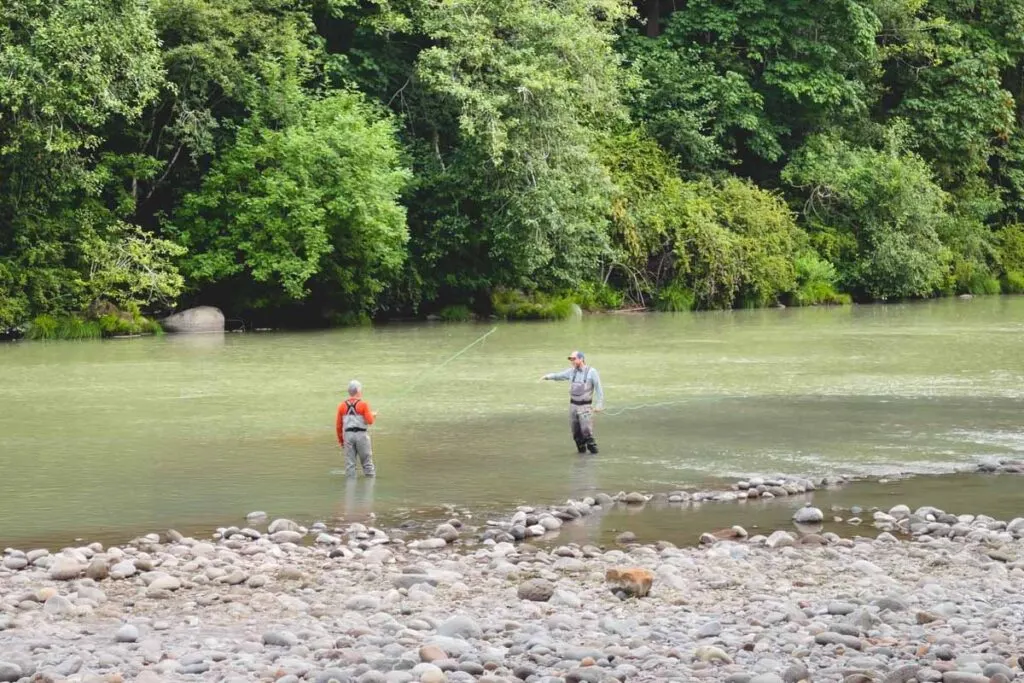 Even if you're not reeling in any fish, the park is famous for its salmon spawn, or salmon homecoming. Each fall, salmon swim all the way from the Pacific to Sandy River via the Columbia River to lay eggs.
The nests (or redds) can be seen from various spots along the shoreline, so observe the river carefully as you stroll along its edges.
---
RELATED: 17+ of The Best Lakes in Oregon for Adventures & Camping
---
Paddling on the Sandy River
It's not just salmon that love Sandy River. During the summer, visitors take to the river to swim, kayak, raft, and paddleboard on the river. Not only is it a fun way to cool off, but the water trail is also extremely scenic.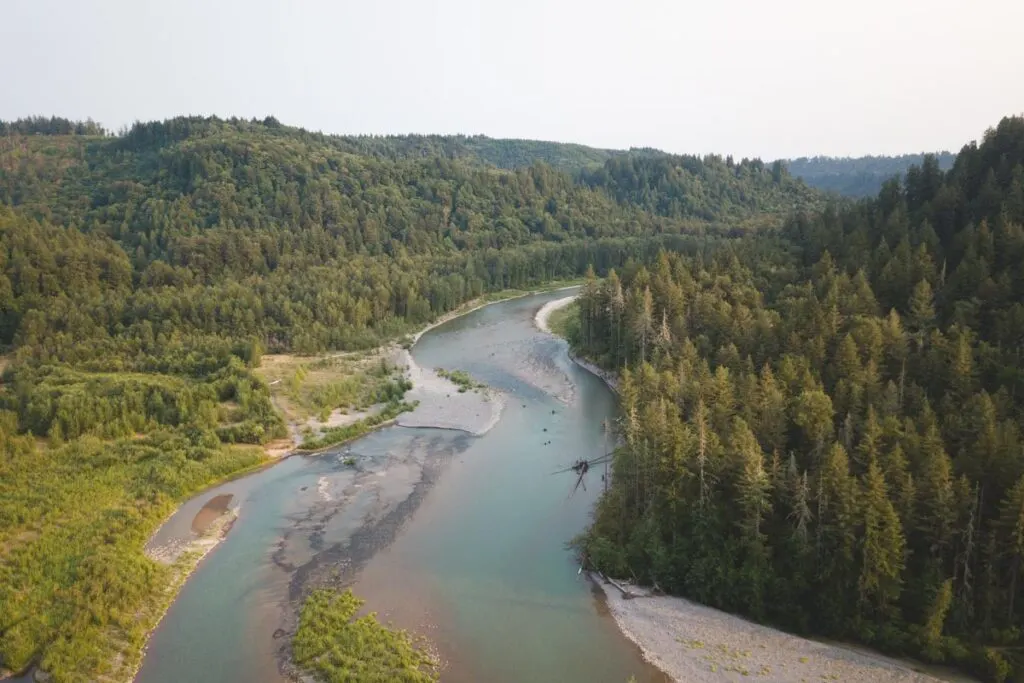 Oxbow Regional Park is one of the most popular places to float on the river. You can paddle from Dodge Park to Oxbow (intermediate), or start at Oxbow and float to Dabney State Recreation Area (beginner-friendly).
---
RELATED: 43 Best Things To Do in Portland, Oregon For Adventurers
---
Camping at Oxbow Regional Park
If you'd like to take a city break for longer than just the afternoon, then you're in luck. Oxbow Regional Park has a large campground with 74 drive-up sites. Each campsite is equipped with a picnic table, fire pit, and cooking grill, and some offer lantern hooks.
In addition, 12 of the 74 sites are RV friendly (though there are no water or electric hookups), and four of the sites are ADA accessible. You can make reservations online up to nine months in advance.
---
RELATED: 17 Amazing Spots to Go Camping on The Columbia River Gorge
---
More Things to Do Near Portland
We hope this post help you plan your trip to Oxbow Regional Park! Don't forget to look at other things to do near Portland and more adventures around Oregon.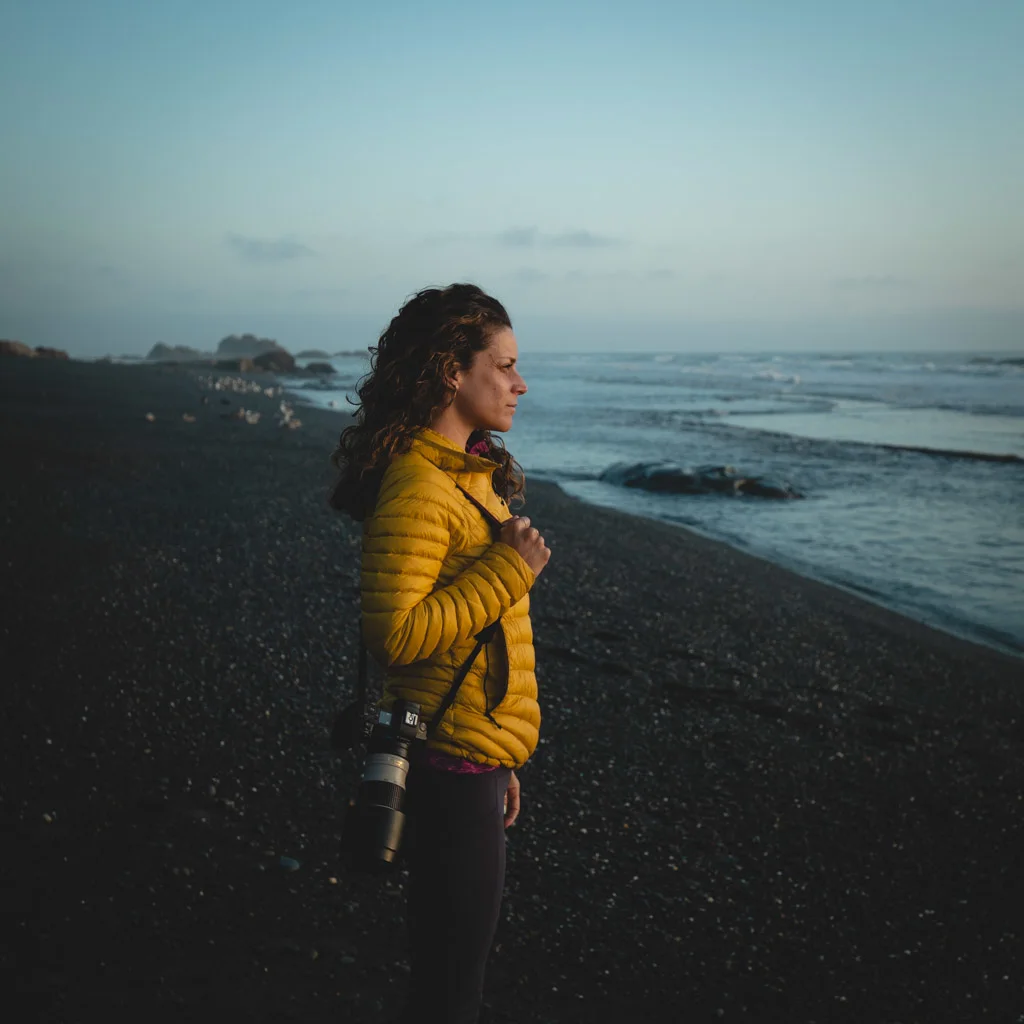 I've been perpetually traveling and living around the world for years but it's hard to beat Oregon and the PNW. After years of road-tripping the area, I guess you can say I know it pretty well! When I'm not writing guides for you, you can catch me somewhere petting a dog, attempting to surf, hiking a volcano, or stuffing my face with bread and cheese.