If you're looking for miles of trails and a huge range of other activities to try out, head to Tryon!
Tryon Creek State Natural Area, or Tryon Creek State Park as it is otherwise known, is a wonderful nature spot close to Portland.
Famous for its many intersecting trails, this 650-acre park is the perfect spot for an afternoon stroll, run, cycle or ride, particularly if you don't want to travel too far from the city!
Where is Tryon Creek State Park?
Tryon Creek State Park is the state's only natural area within a major metropolitan area.
It's just a 15-minute drive from downtown Portland! It's located around the Lake Oswego area in the southwest of the city.
About Tryon Creek State Park
The land for this park was purchased between 1971 and 1988, and subsequently, the park was established. Intended for recreational purposes, it also preserves the Williamette Valley ecosystem and seeks to educate children and adults about its unique nature.
The park is open for visitors all year round and is free to enter. It's open from 7:00 am each day, and shuts at 9:00 pm in the summer, 5:00 pm in the winter, and 6/7:00 pm in the fall and spring.
Things To Do in Tryon Creek State Natural Area
Go Hiking
With eight miles of intersecting trails, Tryon Creek Park is a popular spot for hiking; and the beauty of it is that you can go for as long or as short of a hike as you want, as there are plenty of cut-throughs and pathways to different trails!
Here are a few of the best hikes: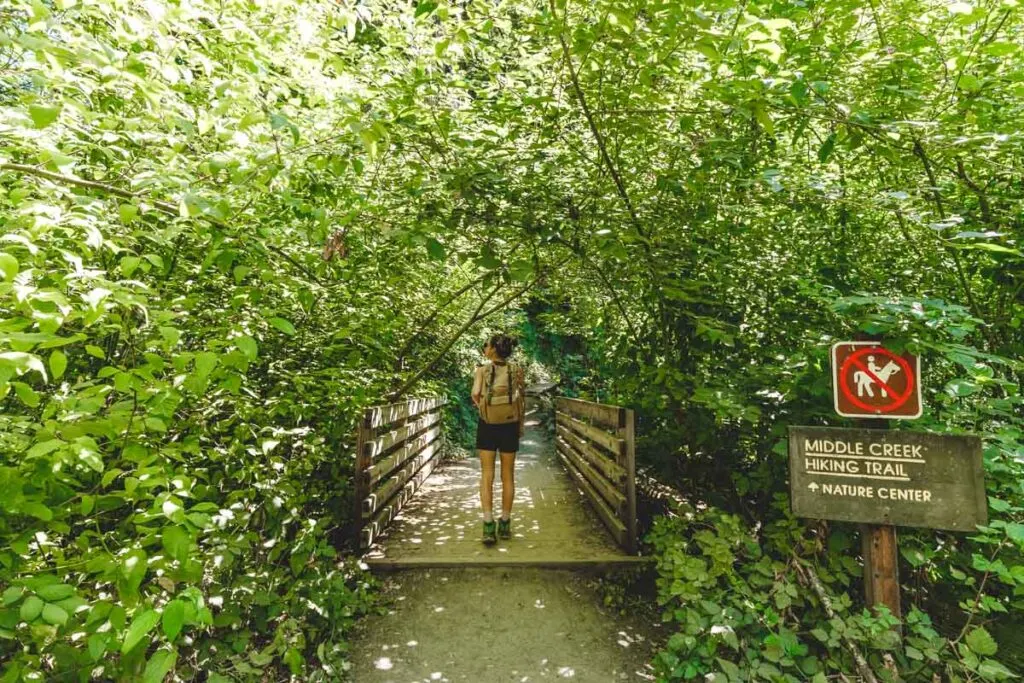 Tryon Creek Triple Bridge Loop
This is just over three miles in distance, and it's a beautiful trail that encompasses the lush temperate forest that the Pacific Northwest is famous for. The fact that it's a loop means that you'll see quite a lot of the park just by taking this walk, and it's a well-loved option for locals and visitors!
Old Main Trail Loop
This loop is just 35 minutes in length – ideal for a quick stroll or an add-on to one of the other Tryon Creek hikes! It's generally thought of as relatively easy but has some lovely stopping places along the way.
Maple Ridge, Center, Big Fir, Old Main, West Horse, and Middle Creek Loop
This is an example of one of the trails that constantly intersect with others! By taking this trail, you can enjoy several different routes and explore their various natural features. This trail is only around two miles long, easy to complete, and should take less than an hour.
Because there are so many trails, many visitors prefer to spend time strolling around the park aimlessly, taking whatever trail takes their fancy. If you'd rather do this than stick to a set trail, go for it! It's a small but busy park, and it's unlikely that you'd get lost (and if you do, finding your car again is half the fun!).
---
RELATED: 19+ Awesome Hikes Near Portland to Escape The Bustle
---
Trail Running
Most of the hiking trails at Tryon Creek Natural Area are suitable for trail runners, and you'll be sharing the space with plenty of joggers while exploring. It's an excellent place for beginners to start trail running too!
Horseback Riding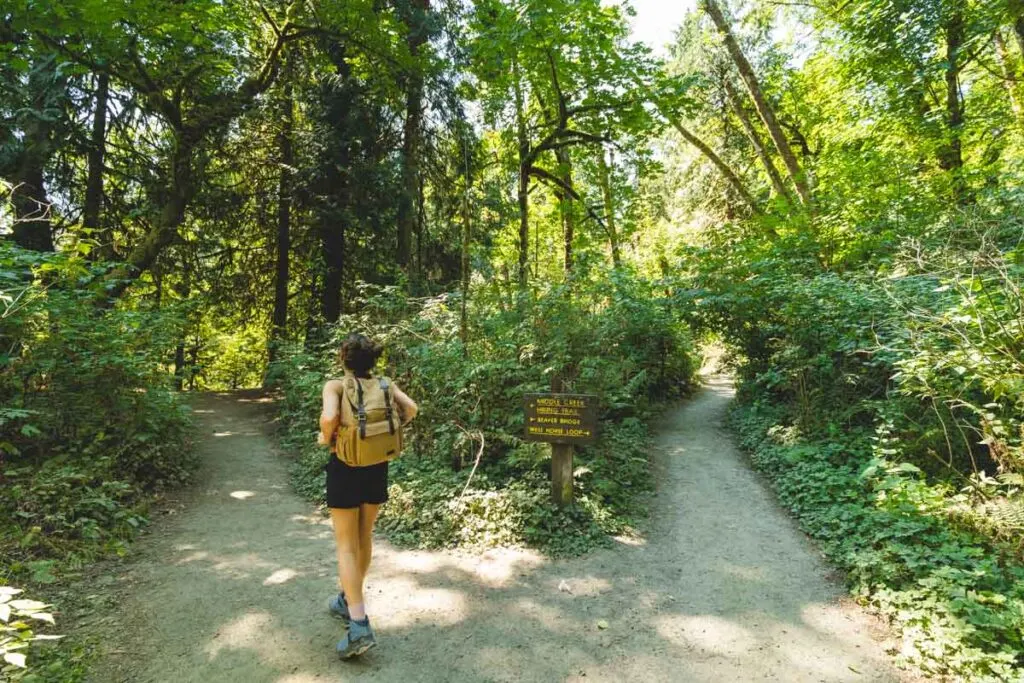 Some hiking trails, such as Old Main Trail Loop, are popular with horseback riders. There's also a West Horse Loop (3.1 miles) and a North Horse Loop (2.1 miles), which both lead from the equestrian parking lot. This is a fantastic place to visit if you have access to a horse!
Biking Trails
Tryon Creek Park is also an incredible place for biking trails, with a paved bicycle path. This path runs parallel to Terwilliger Boulevard and travels from Boones Ferry Road to State Street in Lake Oswego.
It also links up with the 40-mile Portland metropolitan area bikeway system. This means that you can cycle to the park if you wish.
---
RELATED: 20 Parks in Portland for The Adventurous!
---
Guided Hikes at Tryon Creek
If you don't want to walk alone, or if you'd like to learn more about the local area, there are guided hikes on offer throughout the year.
These run infrequently, but you can contact the staff to ask when the next hikes are scheduled.
Tryon Creek Nature Center
Alternatively, you can learn more about the park and browse some exhibits about its nature and history at the Nature Center. There are also toilet facilities available here.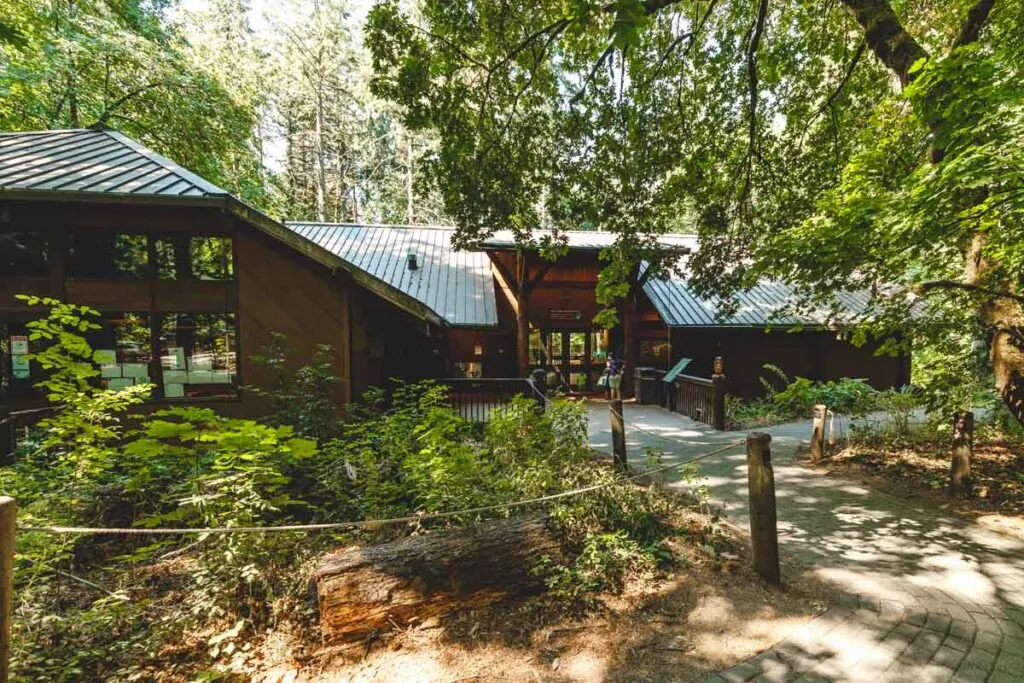 School trips run here throughout the year, enabling children to learn about the beautiful flora and fauna of the area.
If you want a nature kick somewhere not far from Portland, Tryon Creek State Natural Area is a gorgeous place to visit! It's easy to access and has plenty of hikes. Whether you want to do a trail run to keep fit, go for a dog walk or take some time to get some fresh air, there are loads on offer at Tryon Creek State Park.
We hope this post helped you discover the best things to do in Tryon Creek Park! Don't forget to check out other cool adventures around Portland.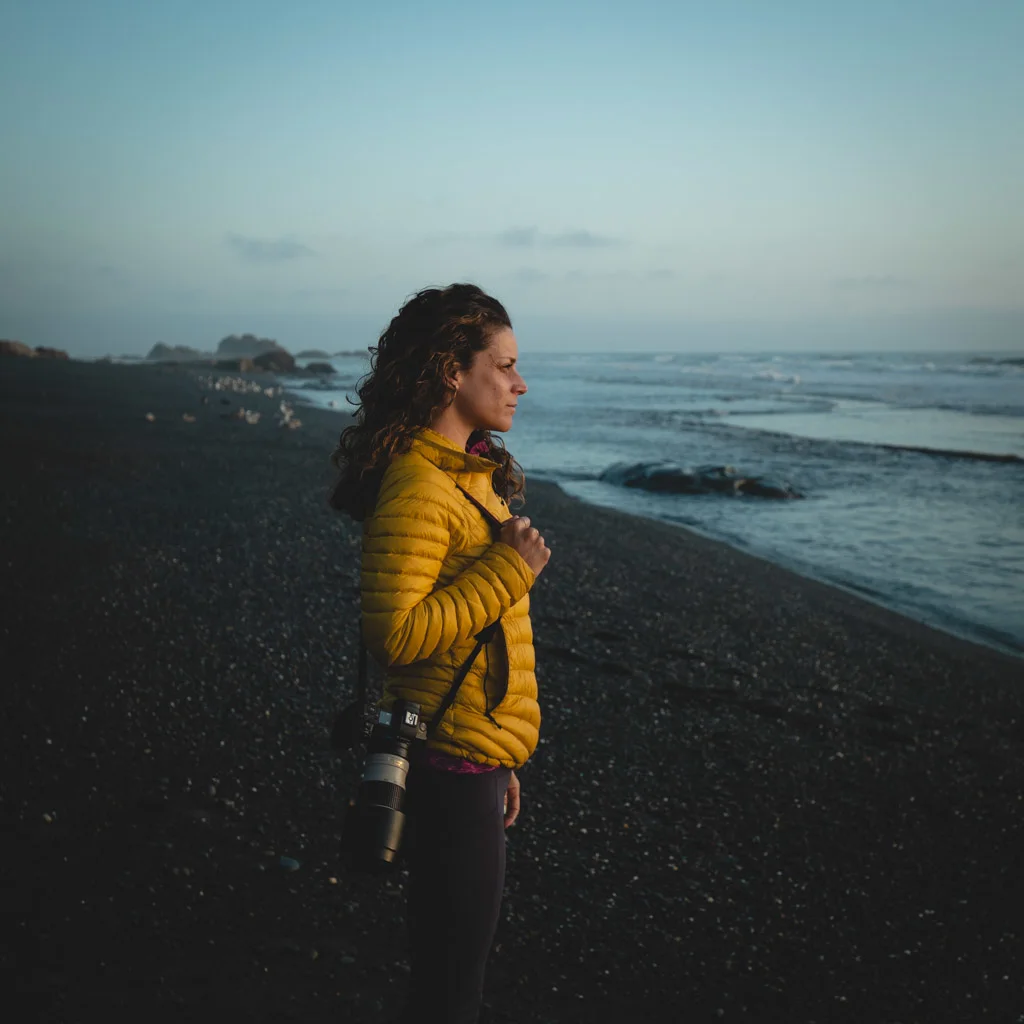 I've been perpetually traveling and living around the world for years but it's hard to beat Oregon and the PNW. After years of road-tripping the area, I guess you can say I know it pretty well! When I'm not writing guides for you, you can catch me somewhere petting a dog, attempting to surf, hiking a volcano, or stuffing my face with bread and cheese.