Are you looking for a micro-adventure close to Portland? Marquam Nature Park is your answer! Spanning nearly 180 acres, this vibrant park is home to miles of hiking trails and beautiful trees. And it's just walking distance from downtown Portland!
Read on, and we'll tell you all about Marquam Nature Park and how to best explore it.
Marquam Nature Park
---
Marquam Nature Park sits southwest of downtown Portland, just a few minutes drive or 30 minutes on foot. It's one of the city's green lungs, with paved walking trails or some hiking routes for those who like a little more adventure.
Marquam Nature Trail
Distance: 7.4 miles
Type of Trail: Out & Back
Difficulty: Hard
Elevation Gain: 1,525 ft
The park is perhaps most famous for being home to the Marquam Nature Trail. This 7.4-mile out-and-back trail begins at the trailhead by the parking lot on the Southwest Terwilliger Boulevard Parkway.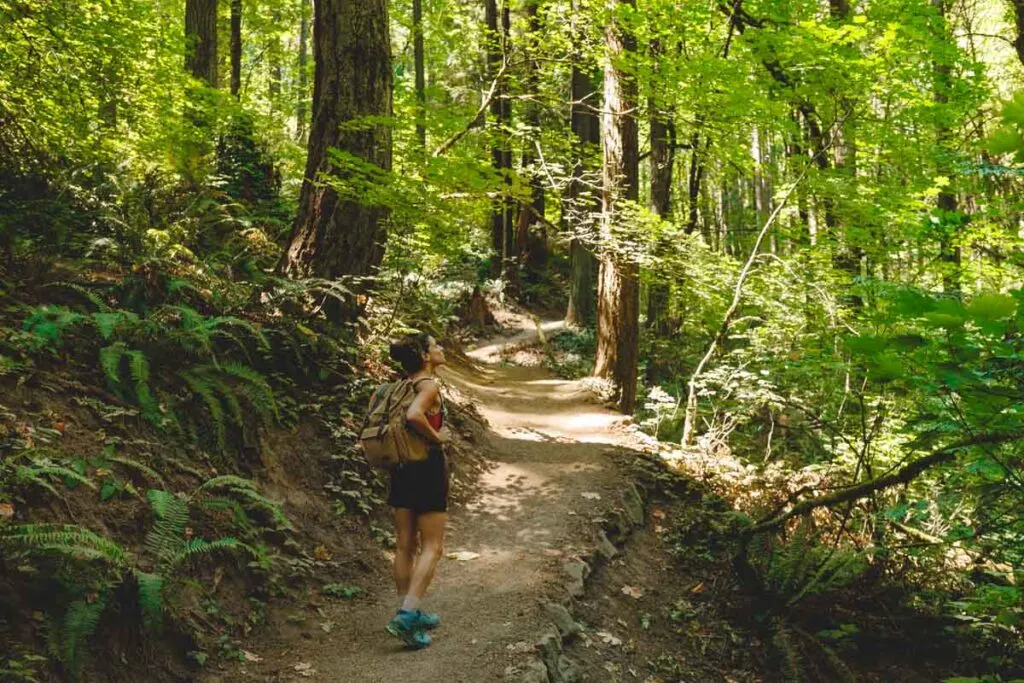 It then traverses through the heart of the Marquam Nature Park, following a gradual north direction, then turning westwards and finishing in the Council Crest Park.
This hike is moderate in difficulty, with some steep ascents and descents. It can also be muddy when it's been wet, so you might want to take some hiking poles (or at the least don't come in your city shoes)!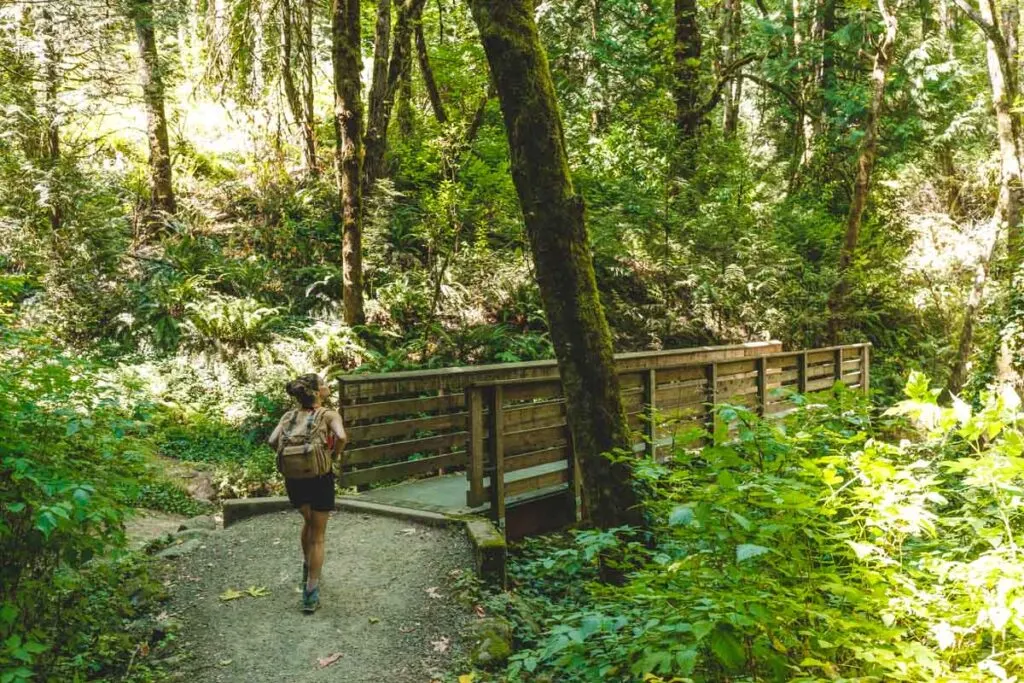 Most of the route follows beautiful forest scenery, traversing through beautiful Pacific Northwest woodland. There are many footbridges and even peeps of Mount Hood in the distance. This trail is pretty well-traveled, but it's also easy to find some blissful solitude as you cover the few miles through the park.
Where to Park for The Marquam Nature Trail
There are some parking spots off of the Southwest Terwilliger Boulevard Parkway. As you drive along, you'll see them on the left and right of the road. Be careful if you park on the opposite side of the street and need to cross – it's busy, and cars travel down it at fast speeds.
---
RELATED: 20 Parks in Portland for The Adventurous!
---
Marquam Nature Trail's Two Shorter Options
Don't worry if you haven't got the time for a 7-mile hike! There are a few ways to shorten the route and change to a loop trail. Here are some other options.
Marquam, Towhee, Flicker & Warbler Loop
Distance: 4.1 miles
Type of Trail: Loop
Difficulty: Moderate
Elevation Gain: 941 ft
If you're low on time or fancy a shorter hike, you can easily split this route into two! You can park at the original trailhead and follow the right side up the park, reaching the top after just over a mile. Here, you stay left at the fork.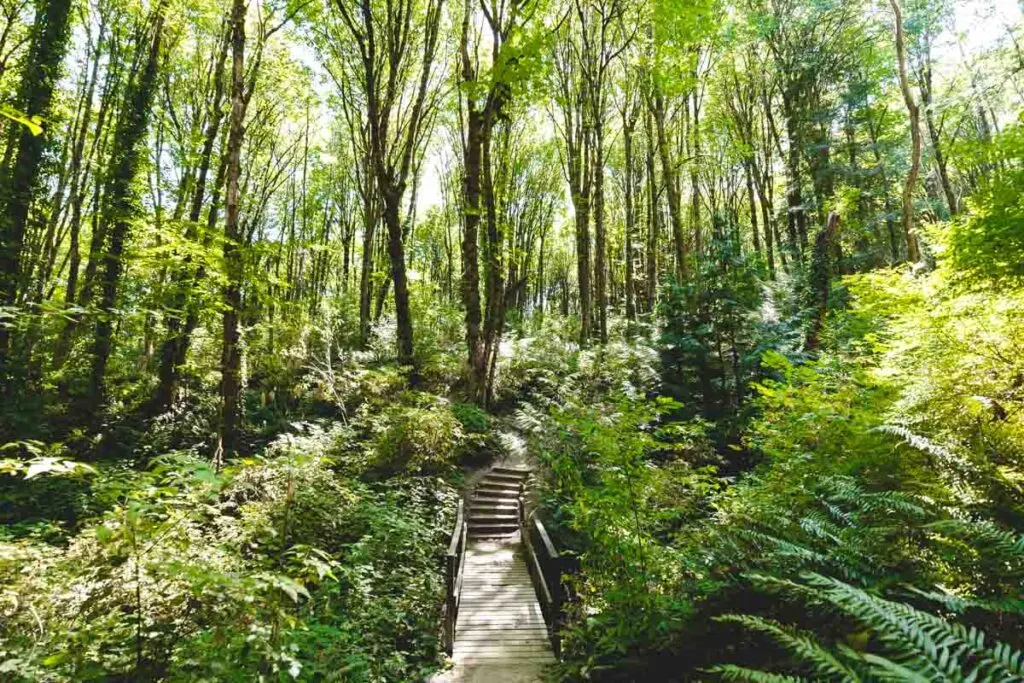 Then the trail curls around the other side of the park. There's a small out and back route that you can take, which offshoots from the main trail.
There isn't anything, in particular, to see here, but it's similar forestry scenery. It's the steepest part of the trail, so you might wish to include or avoid it depending on your reasons for hiking!
It's about 4 miles with the out and back offshoot and 3 miles without it.
Marquam Trail to Council Crest Trail
Distance: 3.1 miles
Type of Trail: Out & Back
Difficulty: Moderate
Elevation Gain: 748 ft
This trail begins at the SW Sam Jackson Park Road; parking is near Marquam Hill. It's 3 miles in length – perfect for a quick morning or afternoon stroll.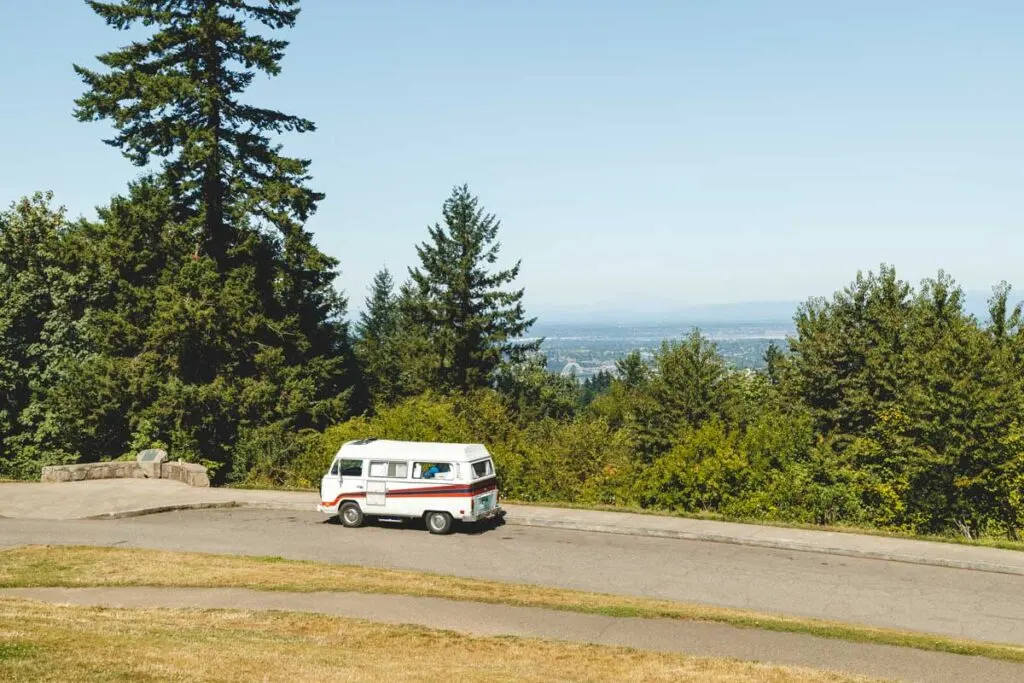 Beginning at the trailhead, you'll hike in a westward direction towards Council Crest Park. There are some steep inclines here, but you'll see amazing views of Portland's skyline. You can also see Mount Rainier, Mount St Helens, Mount Hood, and more from some spots when it's clear!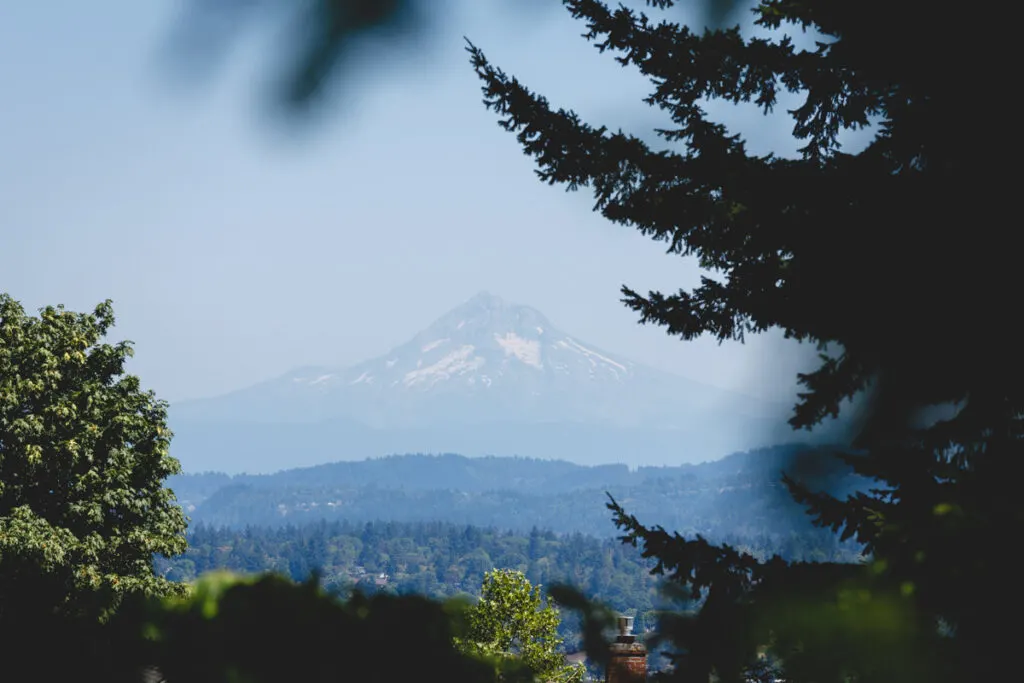 As you follow this trail, it eventually joins Council Crest Park. When you reach the end, retrace your steps and walk in an easterly direction until you get back to Marquam Nature Park.
Here, the trail splits into two, and you can take the right fork for a different route. You'll end up at the trailhead where you broke off.
---
RELATED: 19+ Awesome Hikes Near Portland to Escape The Bustle
---
Hiking Tips from Marquam Nature Park
As mentioned, it can be muddy in places. Take a decent, waterproof pair of shoes that you don't mind sponging the mud off if necessary! If you don't like the idea of a muddy hike, think about perhaps using this trail when it's not been raining.
The trail is ever-popular with hikers and runners. While you should be able to catch some time to yourself in parts, be conscious that other people may be using the trail too, and let people moving faster go ahead.
This trail is fantastic in spring, when plants start to come through after a cold winter, or in fall when the leaves turn different shades of reds, yellows, and oranges. However, it's accessible year-round, even in winter when other Oregon hikes are closed.
There are quite a few trails that intersect in the area. When you're turning, make sure that it's the right way! But don't worry too much if you get lost – it's not a vast area, and there's a cell phone signal, so you should be able to find your way back without too many problems.
If you're based in Portland and want a quick slice of adventure, this is one of the best trails to do! It's easy to access from downtown, and you can choose from a range of hikes depending on how much time and energy you have.
We hope this post helped you discover what Marquam Nature Park has to offer! Check out more of the amazing hikes in Oregon or things to do around Portland.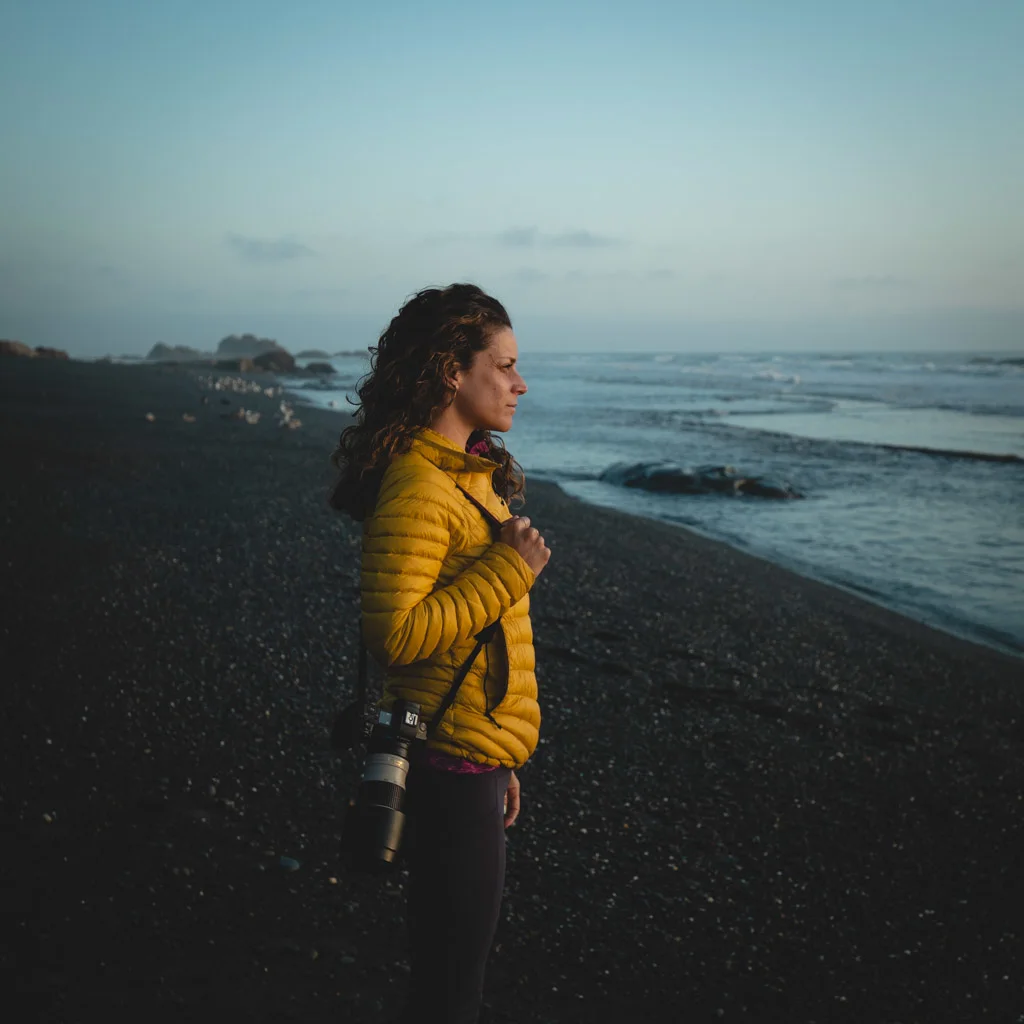 I've been perpetually traveling and living around the world for years but it's hard to beat Oregon and the PNW. After years of road-tripping the area, I guess you can say I know it pretty well! When I'm not writing guides for you, you can catch me somewhere petting a dog, attempting to surf, hiking a volcano, or stuffing my face with bread and cheese.