If you're looking for somewhere where you can relax, take in exceptional views and get away from the city for a night or two, head to Trillium Lake!
This postcard-perfect destination is only about an hour and twenty minutes from Portland, but as you gaze over the impossibly blue waters, you'll feel worlds away.
Soak in the gorgeous waters, hike around the Trillium Lake Trail, and get away from it all as you spend a night in the tranquil campground.
Here's everything you need to know about visiting Trillium Lake.
Visiting Trillium Lake
---
Trillium Lake is located in the Mount Hood National Forest, about 60 miles east of Portland. It's just south of Government Camp and is a must-do detour when in the area!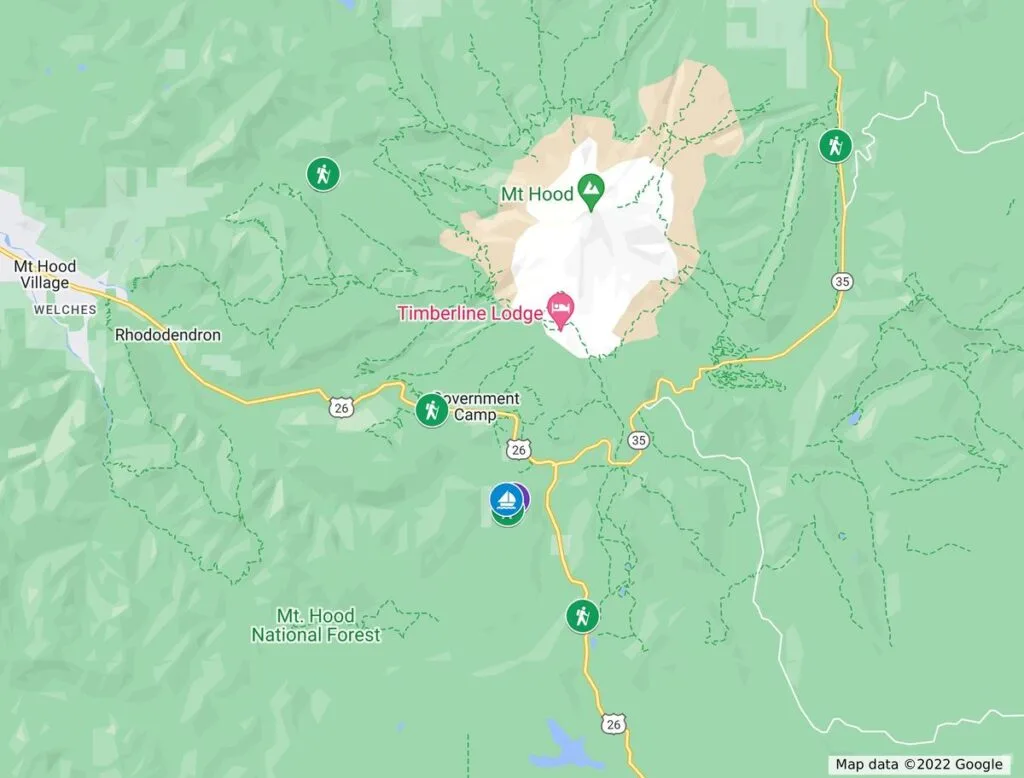 Things To Do at Trillium Lake
There's plenty to keep you busy around the lake but doing pretty much nothing is also totally acceptable here as well. This lake is for the adventurous AND for those just wanting a tranquil getaway.
Enjoy the Lake
Unsurprisingly, the most popular attraction at Trillium Lake is the lake itself!
An alpine-like body of water fringed by dramatic peaks, you'd be forgiven for spending your entire time here just gazing over it.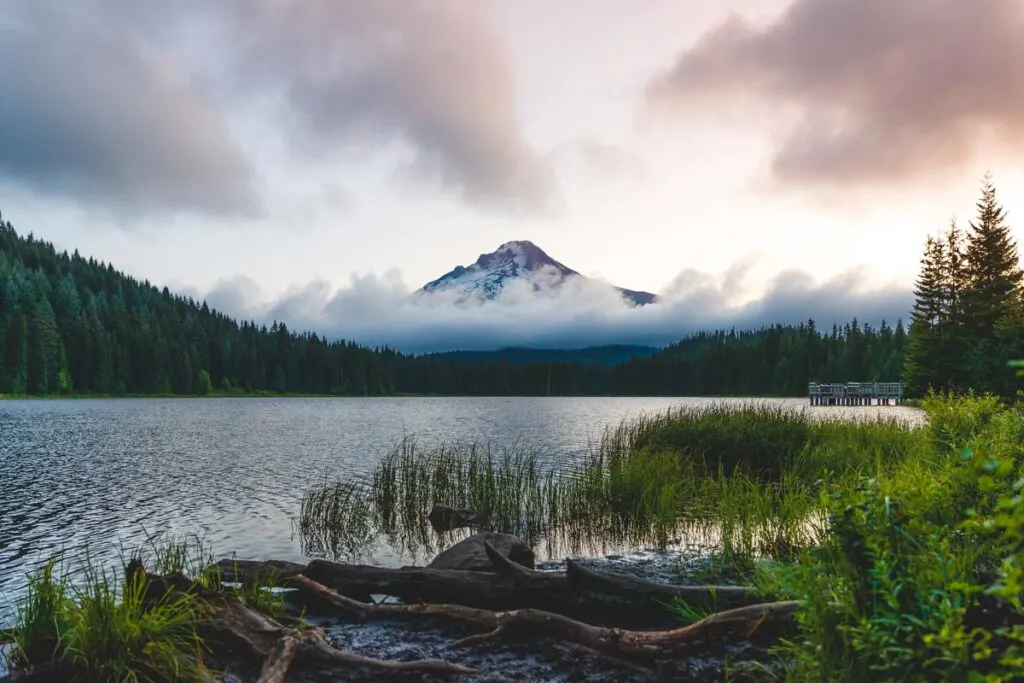 But for the adventurous among you, there's plenty to do on the lake too. Occupying 63 acres, it's a popular place for fishing (a great place to catch trout!), swimming, and boating.
You can use the boat ramp and fishing pier to access the water.
Visiting on a scorching hot summer's day? Take the kayak or paddleboard out for a quick splashing around and even take a dip if you're so inclined. We can guarantee you'll be freshened up by the chilly water!
Fun fact: Trillium Lake is actually manmade. After damming Mud Creek, this gorgeous lake was formed. Obviously, Mud Lake wouldn't have been a nice name, so Trillium Lake was "born."
---
RELATED: 17+ of The Best Lakes in Oregon for Adventures & Camping
---
Trillium Lake Hike
Distance: 1.9 miles
Type of Trail: Loop
Difficulty: Easy
Elevation Gain: 26 ft
There's a two-mile loop hike that traverses around the lake. It's relatively easy, with some parts accessible for those with walking difficulties.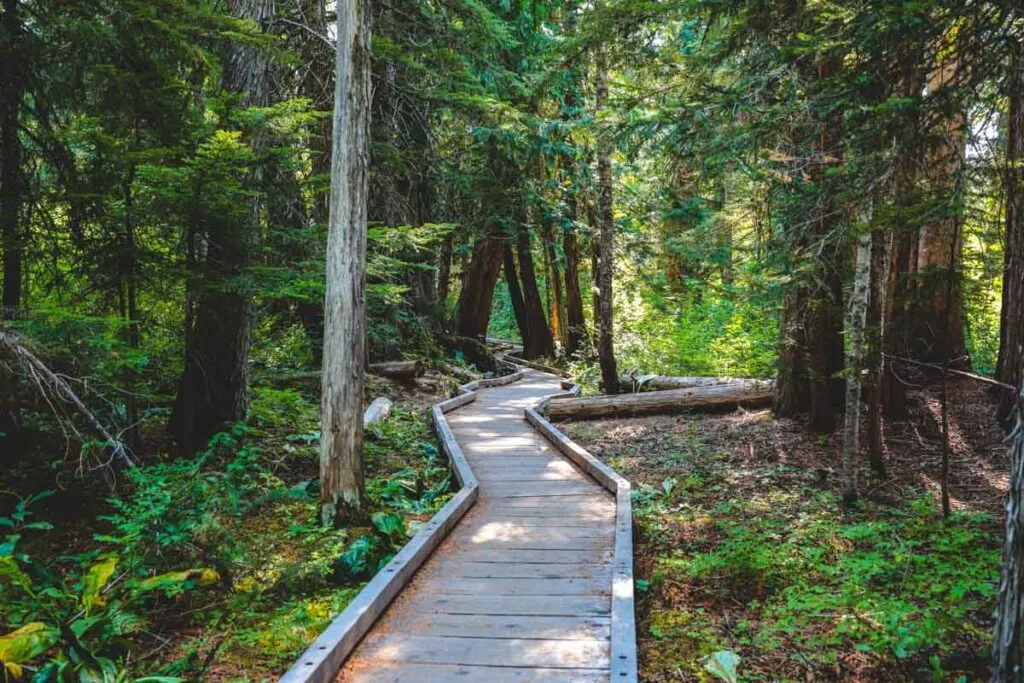 As you walk around the Trillium Lake Trail, you'll see some incredible views of Mount Hood and the national forest; it's a fantastic way to take in the area's natural beauty.
The hike is easy to follow – stay on the path going around the lake! Trillium Lake is also a fantastic base to do some other treks in the area (wait for it…).
---
RELATED: 9 Awesome Mount Hood Hikes (Including Waterfall Hikes)
---
Trillium Lake Campground
Trillium Lake is a popular day trip from Portland, but it also has a fantastic campground. Single and double pitches are available, some paved and some gravel, all sitting within conifer trees which provide shade and privacy. Some pitches are fully accessible.
Facilities include drinking water, basic toilets, and campfire rings and grills. There is also a sheltered picnic area.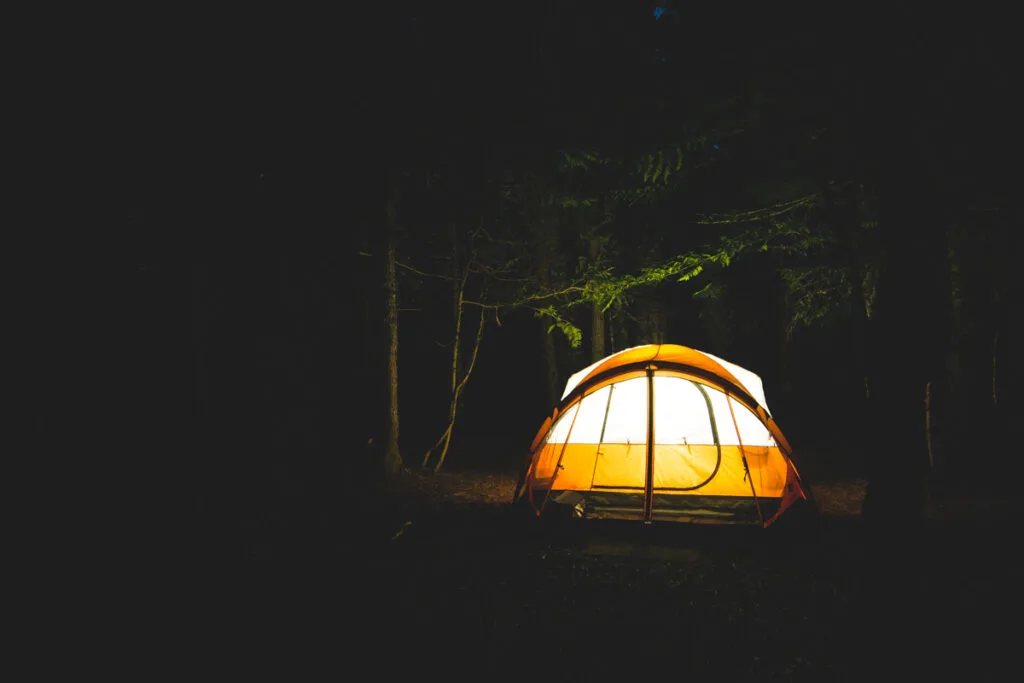 This campground is very popular and fills up in peak season – you'll need to reserve your space in advance to guarantee that you can stay here. You can do that on recreation.gov up to two days before your arrival. It costs around $23 per night for a single site and $43 for a double site.
It's well worth arranging camping in advance to confirm that you can stay here – waking up to the splendor of the Mount Hood vista is unparalleled.
---
RELATED: 23 of The Best Places for Camping Near Portland
---
Things To Do Near Trillium Lake
Many people visit Trillium Lake campground to get out of the city for a night. However, it's also a fantastic base for exploring Mount Hood.
There are so many hikes around Mount Hood, and you could, by all means, stay at the Lake for a few nights and thoroughly explore the area. Here are some of our favorites.
Tom Dick and Harry Hike
(9 miles, moderate)
The Tom, Dick, and Harry trail is a 9-mile out and back hike and is fairly well signposted and straightforward to explore, encompassing Mirror Lake and some of the best Mount Hood scenery. It's a fantastic side trip to take while you're staying at Trillium Lake!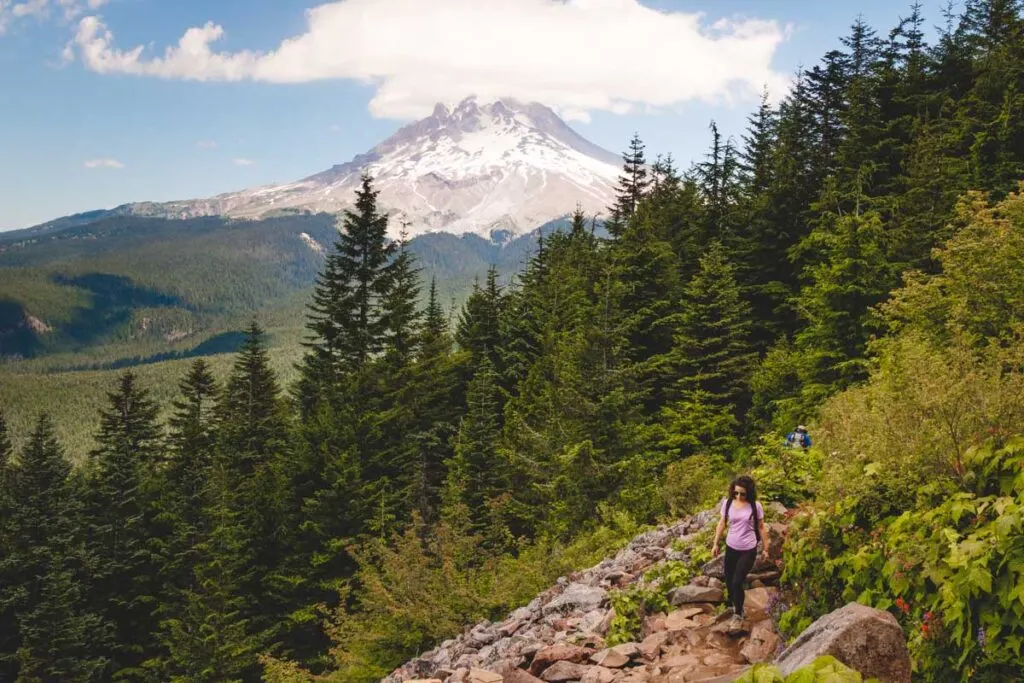 ---
READ MORE: Hiking Tom Dick and Harry Mountain and Mirror Lake Loop
---
Tamanawas Falls
(3.5 miles, moderate)
These falls consist of a dramatic drop and a dry, rocky bed, perfect for photos! The Tamanawas Falls trail is a 3.5 mile moderate hike that's definitely worth the detour from visiting the lake. You can even walk behind the falls!
Frog Lake
If Trillium isn't enough lake for you, Frog Lake is another lovely place to visit. Bordered by gorgeous evergreen trees and an omnipresent view of Mount Hood, this lake is another popular spot for boating, swimming, and fishing.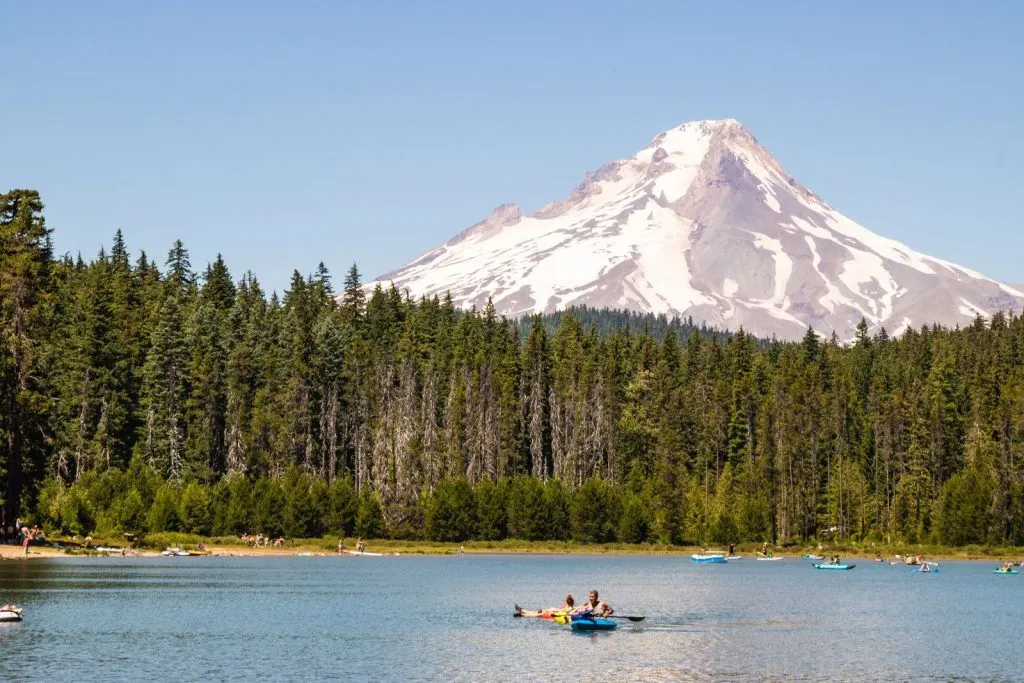 Ramona Falls
(7.1 miles, moderate)
These impressive multi-layered falls are among the most photogenic in Oregon. You'll have a 7-mile loop trail to enjoy while seeing these falls along the way. This is probably one of the most popular hikes near Trillium Lake.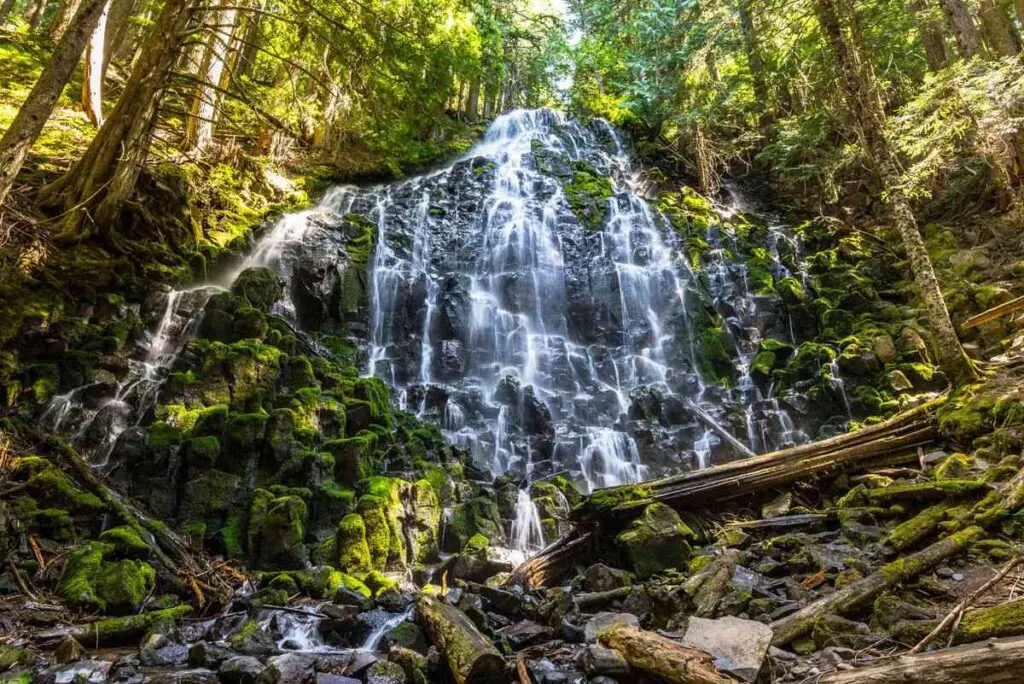 ---
RELATED: 10 Hikes to Waterfalls Near Portland—That Are Open NOW!
---
Trillium Lake is one of the most scenic places in the Mount Hood area. It's ideal for a quick trip away from the city or a longer exploration of Oregon's best natural sites.
Whatever your reason for visiting, we recommend that you plan a few days here. It's one of those places that is so incredibly calm and peaceful, it draws people in—and nobody ever wants to leave!
We hope this post help you plan your trip to Trillium Lake! Don't forget to check out other things to do near Portland and more adventures on the water.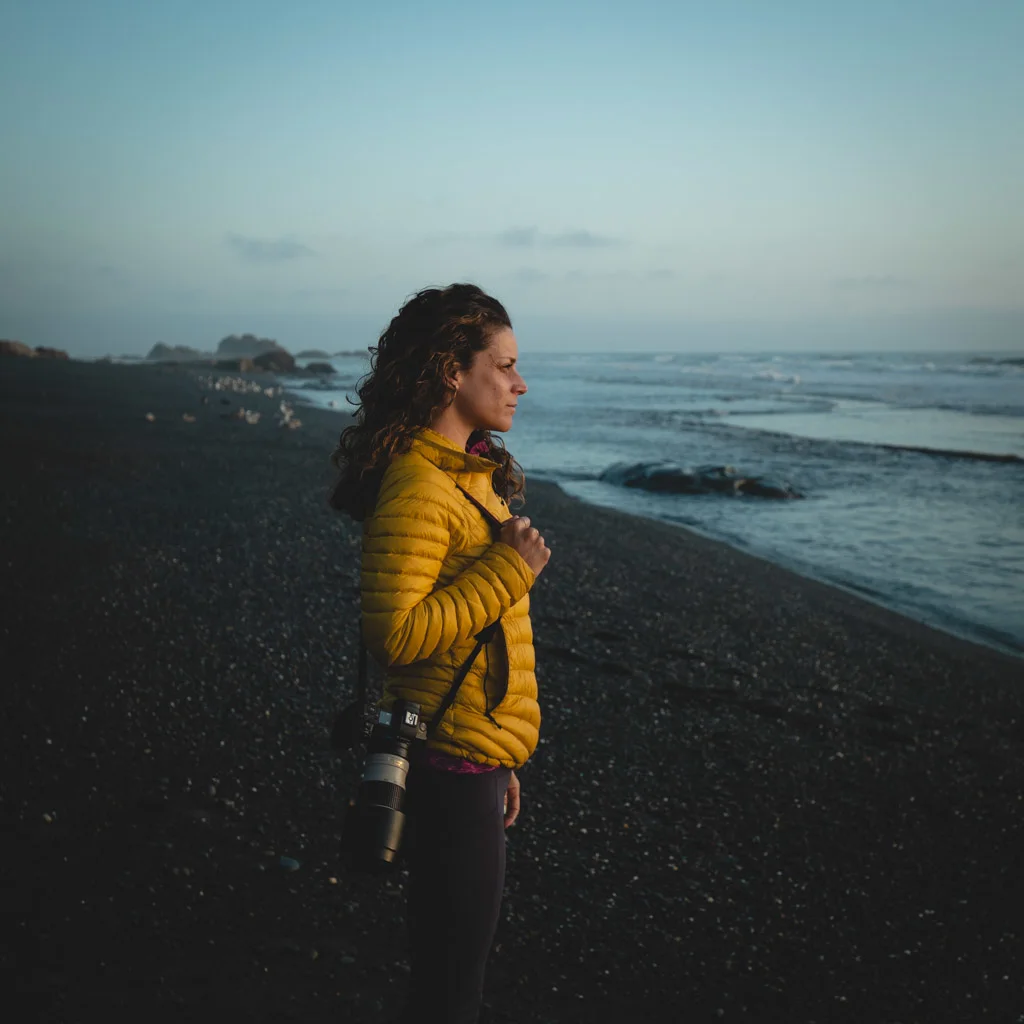 I've been perpetually traveling and living around the world for years but it's hard to beat Oregon and the PNW. After years of road-tripping the area, I guess you can say I know it pretty well! When I'm not writing guides for you, you can catch me somewhere petting a dog, attempting to surf, hiking a volcano, or stuffing my face with bread and cheese.