The Tamanawas Falls Trail is one of the most popular trails in the Mount Hood Wilderness and it's quite obvious as to why. The hike is easy enough for most, and the pay off is well worth it!
If you want to check out this marvelous waterfall, here's everything you need to know.
Tamanawas Falls Trail
---
Distance: 3.8 miles
Type of Trail: Out and back
Difficulty: Moderate
Tamanawas Falls Trailhead
From Portland, it will take around an hour and a half to reach the trailhead. It's on the eastern side of Mount Hood and well worth the drive over.
The Tamanawas Falls trailhead is located off of OR-35, click here. There is plenty of parking.
Hiking To Tamanawas Falls
Your hike starts off crossing over the East Fork of the Hood River via a log bridge.
You'll follow the East Fork Trail #650 as it gradually climbs up through the thick woods and a rambling creek. You'll follow the creek all the way until you reach the falls.
The Tamanawas Falls hike is rated as a moderate hike but overall is quite straightforward. You'll wander through the red-cedar and spruce-filled forest for over a mile until the scenery switches up a bit.
This is the only area where a bit more steady footing is required as the path is interrupted by a boulder field.
Look up and you'll see spectacular volcanic rock cliff faces and boulders all around you. You'll have to hobble over the rocks for a few minutes until the stable trail reemerges and with that, also the sounds of the falls in the distance.
You're almost there as you emerge from behind a big boulder and you get your first glimpse of Tamanawas Falls in the distance.
As you approach the falls, you can admire them from right there at the base of the creek as Tamanawas Fall dumps over the side of a 110-foot lava cliff, or you can wander closer.
You can get closer by following the rugged and slippery trail to the right of the falls. Eventually, you'll make it behind Tamanawas Falls as it thunders over the cliff! It's quite spectacular but do watch your footing as it's a steep slide down and the path behind the falls isn't that wide.
---
RELATED: 7 Awesome Mount Hood Hikes (Including Waterfall Hikes)
---
Snowshoeing the Tamanawas Falls Trail
Visiting in winter? You can still do this hike!
There is limited roadside parking in the winter so parking is less available, but this spot is also less visited in winter. The trail is essentially the same exact trail but with a sparkling winter vibe.
Do take care when you reach the falls and note that falling ice near the falls poses a hazard.
---
READ MORE: What to do at Mount Hood in Winter
---
Camping Near Tamanawas Falls
Sherwood Campground is a mere two minutes away from Tamanawas Falls and five minutes away is Nottingham Campground. Both are excellent choices for camping in the Mount Hood area.
These campgrounds are both simple and don't provide water or electric hookups. They can accommodate RVs that don't need hookups and those with tents. They are also both set along the river and have some nicely located camping spots that offer a quiet and rather private camping experience.
All sites have a fire pit and a picnic table as well. Make sure to come early to claim your spot as in the busy months all the campsites around Mount Hood get busy.
With that said, the southeastern campsites, like Trillium Lake, around Mount Hood will fill up first and these usually follow shortly after.
Tips for Visiting Tamanawas Falls
Bring a rain jacket, particularly if you're walking behind the falls, as it's very misty (or be prepared to get a bit wet!)
Photographers, bring lens cloths!
Make sure to bring your Northwest Pass or pay the $5 for parking.
There are restrooms (in summer) and picnic tables at the trailhead.
In summer this is a very popular trail.
What's Near Tamanawas Falls?
Columbia River Gorge – This whole area would take days to explore. More waterfalls, beautiful hikes, and water activities on the river.
Mount Hood Waterfalls – Check out all the other nearby waterfalls in the area!
Other Adventures Around Portland – There are tons of outdoor adventures around Portland.
Mount Hood in Winter – If you're visiting Mount Hood in winter you can still do the Tamanawas hike and way more!
We hope this post helped you better explore Tamanawas Falls! Check out more things to do near Portland and other adventures in Oregon.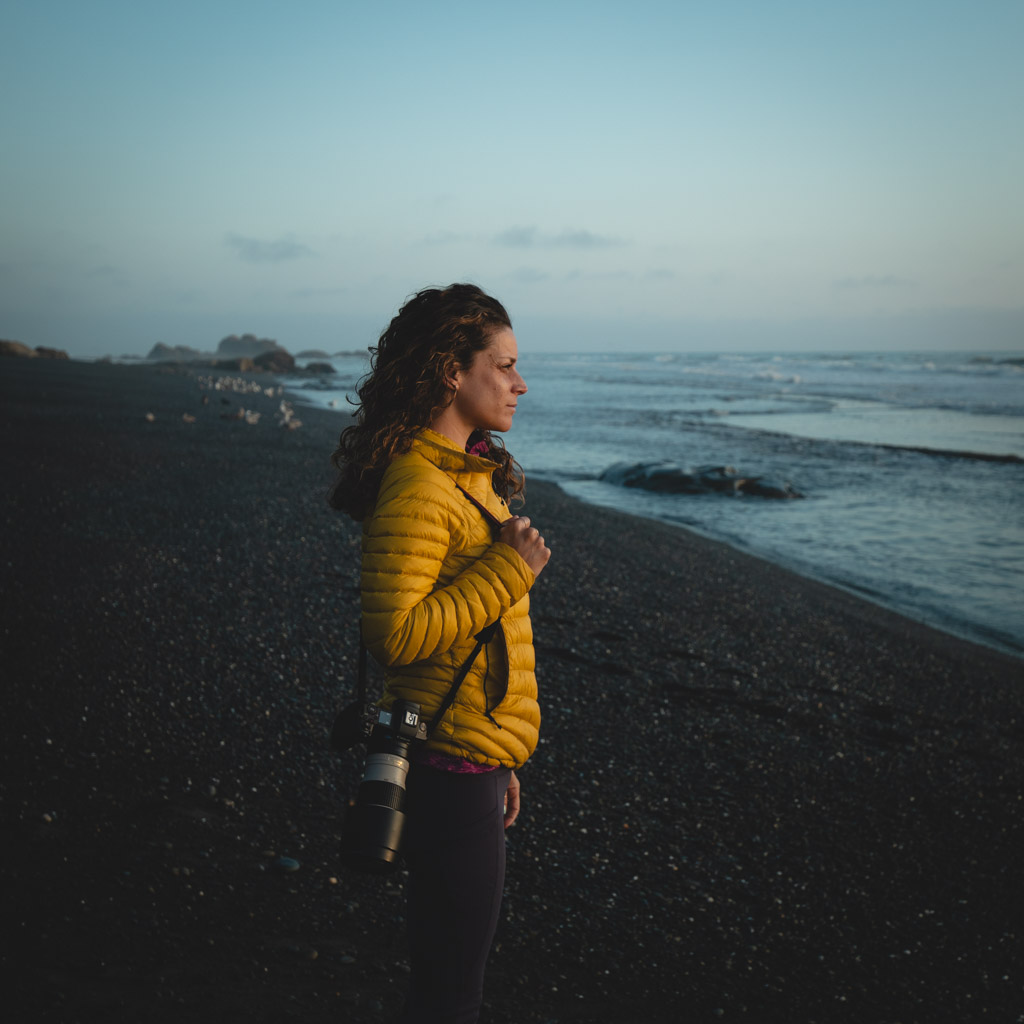 I've been perpetually traveling and living around the world for years but it's hard to beat Oregon and the PNW. After years of road-tripping the area, I guess you can say I know it pretty well! When I'm not writing guides for you, you can catch me somewhere petting a dog, attempting to surf, hiking a volcano, or stuffing my face with bread and cheese.