Oregon has beaches and waves for all kinds of surfers. Whether you have never stepped on a surfboard before, or can hit the waves with your eyes closed, there are surfing locations for you.
Longboarders, shortboarders, beginners, and old-timers, Oregon beaches have you covered. Once you hit your first wave here, surrounded by the stunning scenery, you won't ever want to head back onto dry land.
If you are new to surfing, there are plenty of places to surf in Oregon that have surf schools up and down the coast, with experienced surf instructors ready to show you the ropes and turn you into a surfing pro.
With a coast of over 350 miles, there are some amazing surf breaks for everyone, set against the impressive backdrop of sea cliffs and sand dunes.
Surfing in Oregon
---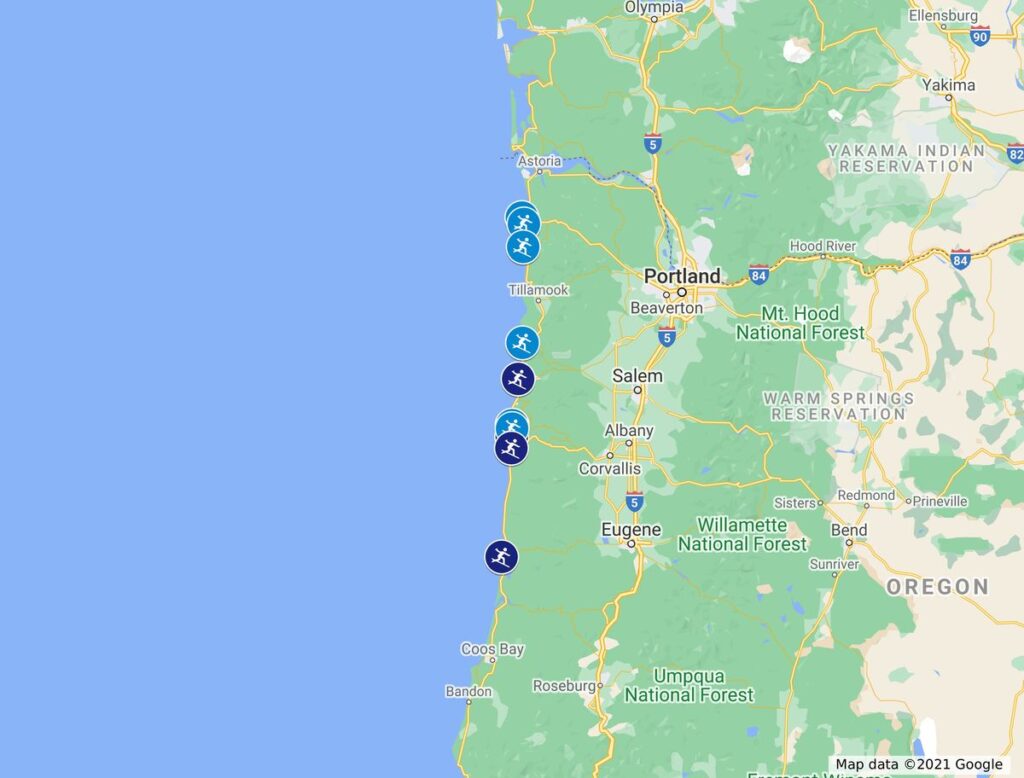 Hazards of Surfing in Oregon
Temperature – One of the biggest hazards when it comes to surfing in Oregon is, unsurprisingly, the water temperature. Generally, the water temperature averages around 50 degrees, but it can drop as low as 40, so be sure to wear full-body protective clothing. I'm talking booties, hoodies, a 4/3mm wetsuit and gloves. Don't let a sunny summer day fool you.
Sneaker Waves – They are called sneaker waves for a reason, they will appear without any warnings, rushing onto the beach with incredible force. You can't predict them, so the best way to ensure they don't take you out is to never turn you back on the ocean.
Strong Currents – The deeper the water is, the bigger the chance that you may fall victim to an undertow when the waves are receding from the beach. These can easily carry you out to sea, so be aware.
Rocks and Logs – In many Oregon surf spots, the rocks underneath the waves can be sharp and dangerous which is another reason to wear your booties. The ocean is also strong enough to pick up logs, and even if they look small, once waterlogged they can be incredibly heavy, especially when falling on top of you.
Best Time to Surf in Oregon
Depending on where it is you're surfing in Oregon, it is possible to surf most of the year, although winter is best avoided unless you are experienced and searching for the big ones. In general, summer and fall are going to be the best options for most surfers visiting Oregon. It will give you the best chance of scoring some clean manageable waves while providing maximum sunny days to warm back up after your sesh.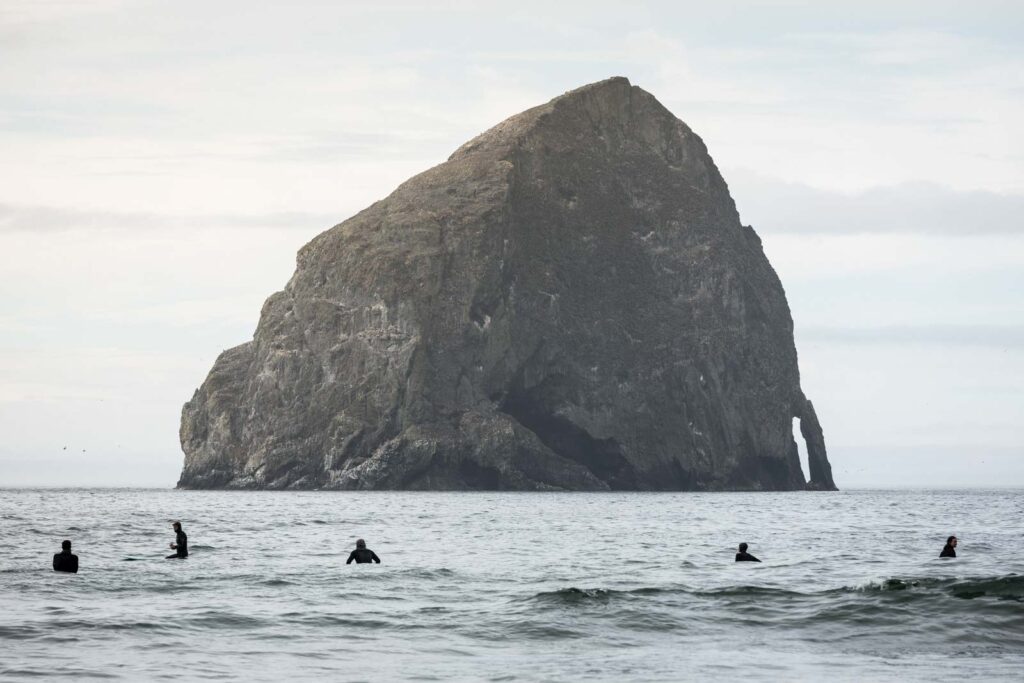 Throughout the year be prepared for some fog, which can sometimes last days at a time, and in some cases, the water may actually be colder than it is in winter due to upwelling.
In the spring, the sun will begin to shine a bit more and swells start to decline in size though still be prepared for the majority of days to bring rain and clouds.
Always check the surf forcast or ask a local surf shop before heading out to any of the beaches on this list.
If you are a beginner, try and take your lessons in early fall or late spring and summer, leaving the winter's huge swells to the more experienced surfers.
---
RELATED: How To Do an Oregon Coast Day Trip From Portland
---
Safety and Etiquette When Surfing in Oregon
When setting out for your trip, be sure to pack all the right gear. The water can be very, very cold, so a 4/3mm wetsuit is needed, as are booties & gloves. I'd also recommend at least bringing a hoodie attachment as well.
If you get too cold, you should always get out of the water and warm up. Remember your body losses 25-30 times more body heat when submerged in water.
As a beginner, you should look for waves around 4-feet or even less, with around 6 to 10 seconds between each of the waves.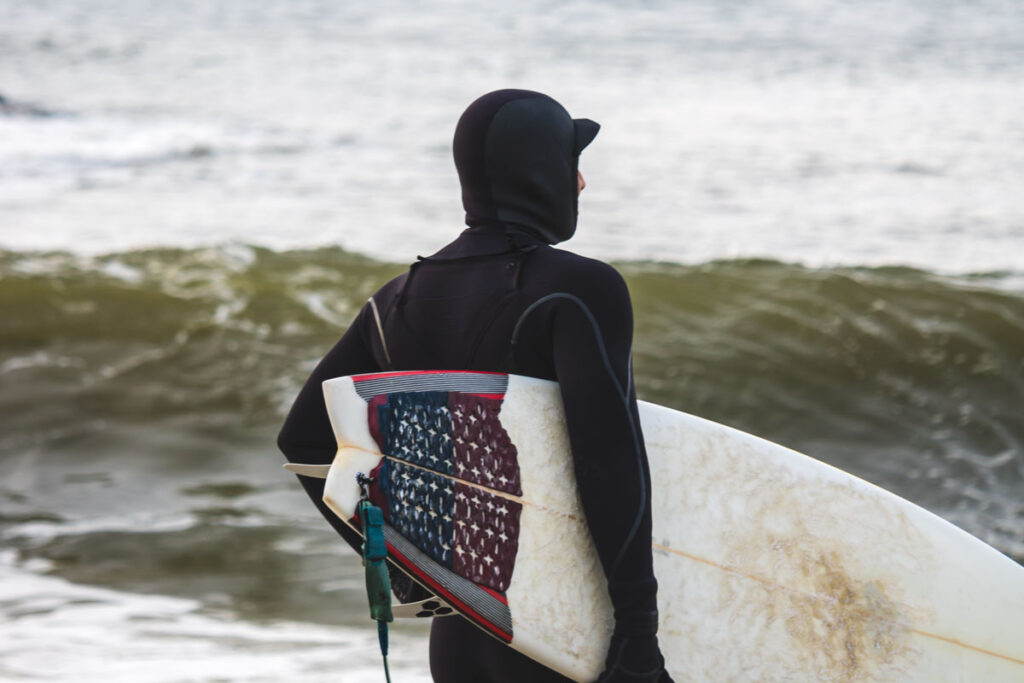 In terms of etiquette, you should follow some basic rules:
Always leave no trace at the Oregon surf spots you visit. This should apply if you are surfing or not. Never leave anything behind on the beach, and if possible take away a few pieces of stray trash.
Always keep a good hold on your board, surprisingly, quite a lot of surfing injuries come from being hit with a flying surfboard.
If a surfer already has right of way on a wave, you should let them have it and not get in the way.
The surfer that is closest to the peak when a wave starts to break always has the right of way. Don't try and drop in as this can be dangerous for both riders.
Paddle out into the water through a channel where the waves are not breaking. Not only will this be easier for you, but you won't get in the way of other people trying to surf.
Beaches for Beginner Surf in Oregon
Surfing at Indian Beach
Level: Beginners
Indian Beach is located in Ecola State Park and is perfect for beginners to go surfing in Oregon. The beach itself is sheltered from the prevailing winds, with the breaks mostly coming from the right.
There is some incredible scenery here to accompany the great waves, with the huge basalt rock of Tillamook Headland towering above you when you hit the waves.
The waters here are so popular, you should also be very aware of kayakers in the water, that are actually more of them than surfers at some points throughout the year.
Summer tends to offer the best conditions, and surfing is best when the wind direction is from the east. Both groundswells and wind swells can be found here, with beach breaks both left and right.
---
RELATED: 17 Best Beaches in Portland, Oregon!
---
Surfing at Cannon Beach
Level: Beginner
Cannon Beach, one of the most well-known beaches on the coast, and a great Oregon surf spot. Located close to both Portland and Salem, the beach is easily accessible and incredibly beautiful.
When you hit the waves, you will be treated to impressive views of Haystack Rock jutting out of the water, and the sea birds that flock there throughout the year.
If you want to avoid the crowds, early morning and evenings are best on wind-free days. The waves are pretty mellow here, which makes it a good spot for those that are not used to being on a surfboard.
Because the waves break right on the beach, the best surfing is where the waves are small and break cleanly, but the close-in breaks offer good practice for beginners in the shallower waters.
Cannon Beach Surf Lessons and Rentals offers quality surf lessons and rentals taught by professionals. Whether you are a complete beginner or are just looking to hire a beach and wetsuit, the team here will have you covered. There are also several other surf shops such as Cannon Beach Surf and Cleanline Surf.
---
READ MORE: 14 Adventurous Things To Do in Cannon Beach
---
Surfing at Short Sand Beach
Level: Beginner
Short Sand Beach is a very popular surfing spot in Oregon, so chances are you will see people trying to catch a wave while visiting the area. It is especially popular with beginners as it is nicely protected from rough weather. Despite this, the waves are pretty consistent and can work at any time of the year.
Be aware that because of its popularity, it can get very crowded during the summer, especially during weekends. It is not only a beautiful spot for surfing, but also hiking, as the area is surrounded by an old-growth forest of Sitka spruce. Our favorite is the Cape Falcon hike which runs right through Short Sand Beach anyway!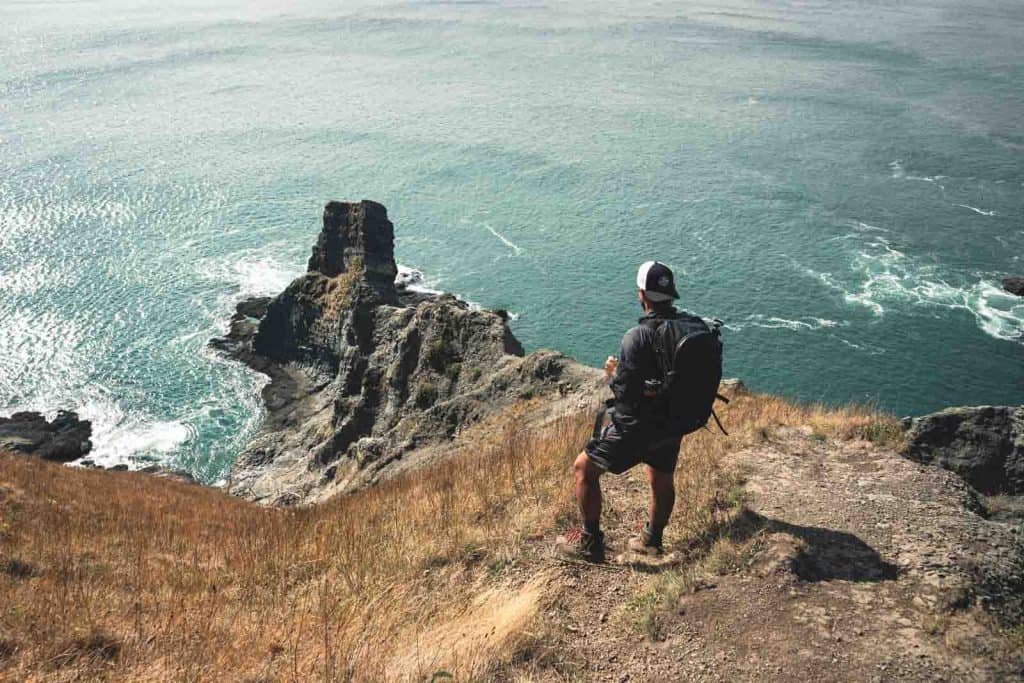 So maybe bring your board and hiking boots when heading over here for the day.
---
READ MORE: Short Sand Beach on the Oregon Coast – Hike, Surf, Chill!
---
Surfing at Pacific City Beach
Level: Beginner/ Moderate
In the winter, the waves here can be huge, we are talking crests as high as 12-feet as the swells reach up and break over the reef at the point on the far right. However, don't let that scare you off because there are many options for surfers of all levels here. The most beginner-friendly surfing can be found in front of the parking lot at the beach break. Also nice you won't have to carry your board very far.
The perfect combination of wind speed, wind duration and fetch length all combine here to create some unbeatable surfing conditions.
Moment Surf Company sits right on the beach here, with staff eager to kit you up with all the necessary gear to surf in Oregon or set you up with some lessons to get you ready for some more serious waves.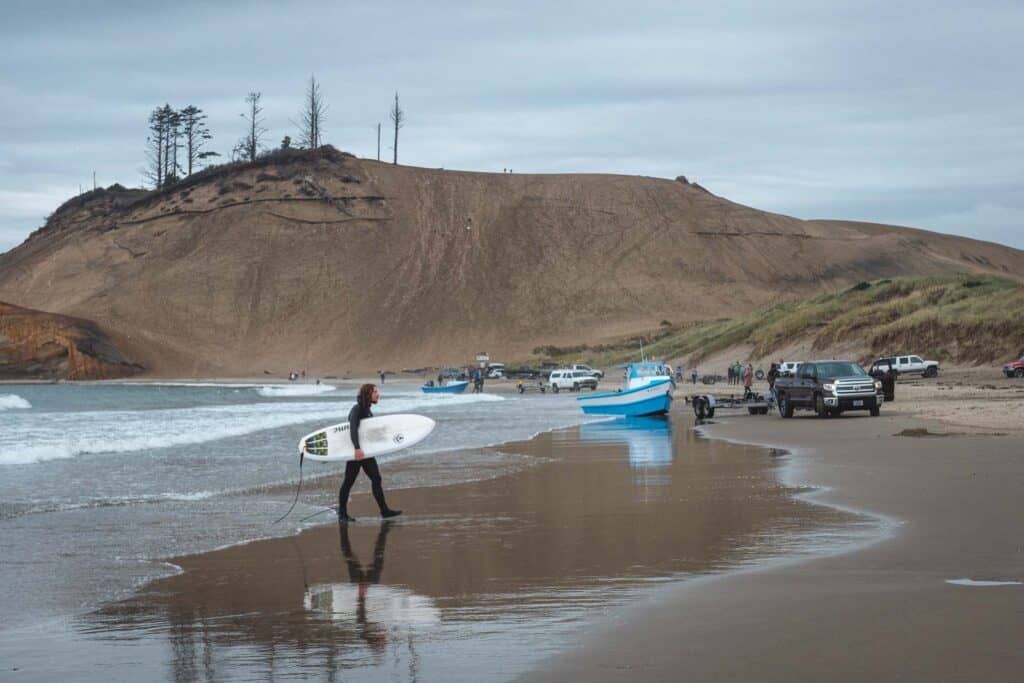 As the beach is located right in front of Pacific City, you have Pelican Brewing Company located right on the beachfront for easy access to a post-surfing brew and grub.
Surfing at Otter Rock + Devil's Punch Bowl State Natural Area
Level: Beginner
This is quite a big stretch of sand, broken up into several areas. The best surfing can be found at the north end of Beverly Beach. There is easy access to the beach here, with several different parking lots.
This area offers some of the most consistent 2-4 foot surf along the coast. With Beverly Beach State Park just down the road for camping, it is a great place to have a beginner's weekend surf trip.
The giant bluff protects the area from the full force of the wind and giant swells, which helps it to gain its reputation as the ideal beginner surf spot. The surf is pretty reliable year-round, with some of the best wind direction coming in from the east.
Be careful of the rip currents which can be around all year, but are at their strongest in the winter and the early spring.
---
READ MORE: Beverly Beach State Park – Camp, Surf, Hike!
---
More Oregon Surfing Spots—Moderate & Experienced
Surfing at Agate Beach
Level: Moderate
The beach is located on the south side of Yaquina Head and is therefore well protected from the north wind. The waves can break right and left, with the wind coming in from the east and northeast.
The great thing about this beach as it is very rarely crowded, so you will only be sharing the water with a few others when surfing.
Agate Beach is home to Ossies Surf Shop, which is a great place to pick up your gear and board. The team here will also be able to inform you about the current conditions or offer you extensive surfing lessons.
Surfing at Florence South Jetty
Level: Moderate
Florence South Jetty tends to be frequented by more advanced surfers, as all the elements come together here to create some huge swells.
Summer offers the best conditions for surfing, with offshore winds blowing from the northeast and some shelter from the north winds. Most of the surf here comes from the ground swells and it is very rarely crowded.
---
RELATED: 9 Adventurous Things To Do in Florence, Oregon
---
Surfing at South Beach State Park
Level: All levels
South Beach State Park can be found just south of Newport. It has miles and miles of wind-exposed beach break and is a fun and very popular summer spot and Oregon surf spot.
Locals tend to call this spot South Jetty, as the jetty marks the south boundary. Surfing here is perfect towards the southern end of the beach, where the ocean provides some ideal breaker waves. The beach is often visited by surfers of all levels, beginner to advanced.
---
READ MORE: 13 Adventurous Things To Do in Newport, Oregon
---
Surfing at Lincoln City/Roads End
Level: Experienced
The area around Road's End State Recreation Area at Lincoln City really is for surfers that know what they are doing. Surfing in Oregon doesn't get much more advanced than this.
The coastal town of Lincoln City has more than 7-miles of sandy beach to enjoy, and the exposed reef helps to provide pretty consistent waves. The rugged patches of the coast are where you are most likely to find the biggest waves, with the best swell direction coming in from the west.
This big wave beach offers powerful swells, with many reaching 6-8 feet, hence why it is known as a location for the more experienced surfer.
ACCOMMODATION OPTIONS ON THE OREGON COAST
More Things to Do on The Oregon Coast
We hope this post helped you better explore the best Oregon surf spots! Check out more posts on the Oregon Coast and even more adventures around the state.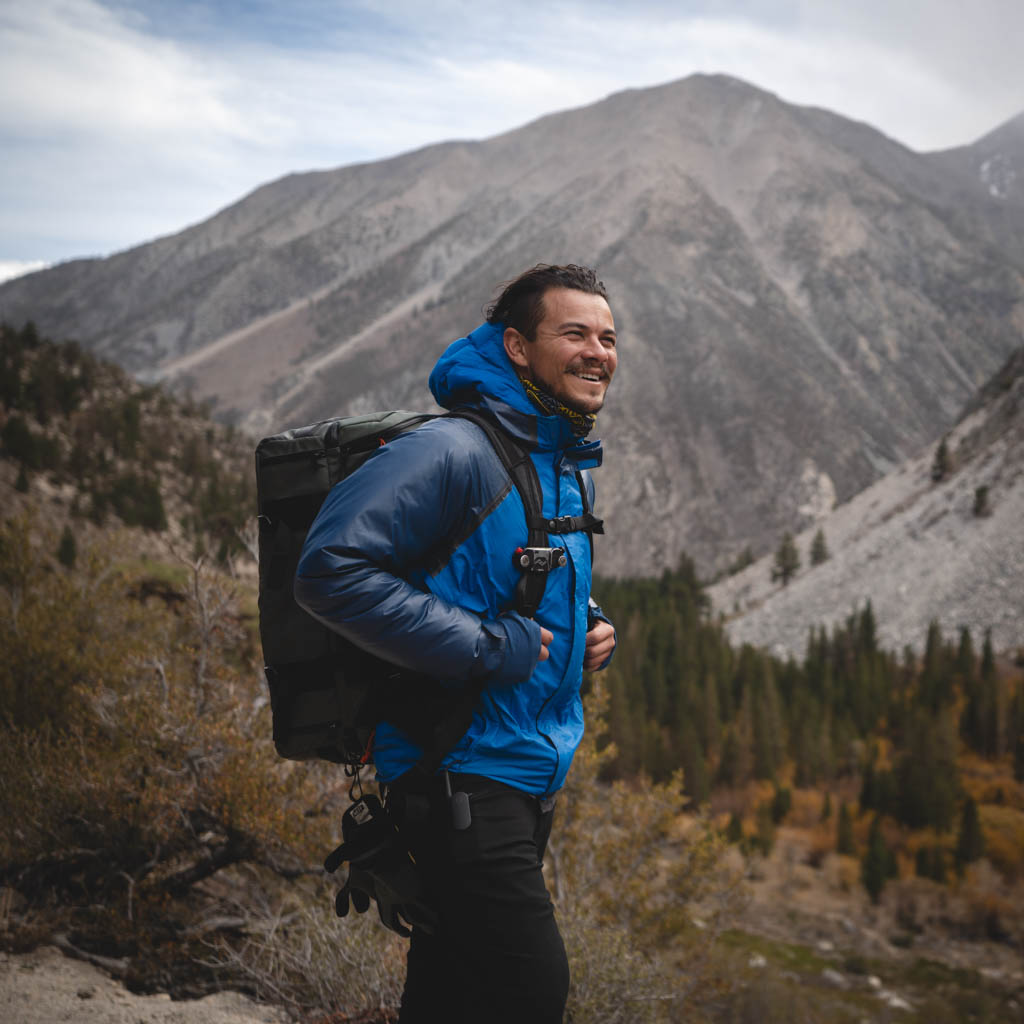 Oregon native and explorer at heart. Loves tackling expeditions around the world and drinking a good beer at the end of the day. PNW obsessed, VW nerd, and surf or snow riding fanatic.