If you're looking for an epic trail with great views and then a beach to chill on for the rest of the day, the Cape Falcon trail is the perfect trail for you.
Featuring an incredible old-growth forest, a beach for surfers, and breathtaking cliff views, check out everything you need to know about the Cape Falcon Trail right here…
Cape Falcon Trail
---
Distance: 4.6 miles
Type of Trail: Out and back
Difficulty: Moderate
The Cape Falcon hike is open year-round but summer and fall are the best time to do the hike because winter and spring are often muddy.
Getting To the Cape Falcon Trailhead
The Cape Falcon trailhead is located right on Highway 101. There are numerous places to park as this area does get quite busy.
Many people will be visiting Short Sands Beach which is along the trail, so try to get here a bit earlier in the morning to beat the crowds and to make sure you have a parking spot.
Cape Falcon Hike
Depending on which parking area you've managed to get a spot at, look out for the trailhead sign or a sign that says Short Sands Beach.
Follow these, and before you know it, you'll be presented with one of the most beautiful and popular beaches to visit in the area, Short Sands Beach.
Lovingly called "Shorty's" by some of the locals, you could honestly just stay here and watch the waves come and go all day. If the weather is right, you'll see tons of surfers trying to catch a ride. But, we recommend saving the beach for after the hike.
---
RELATED: A Legendary Oregon Coast Road Trip
---
You'll slowly make your way through a gorgeous old-growth forest and soon the sound of the waves below will disappear, and all you'll hear is the sounds of birds and your own footsteps.
Short Sands Beach will disappear below, and you'll make your way up, passing red cedar spruce trees and maybe even tackling a few muddy spots along the way.
The trail gradually goes uphill with a few steeper sections, but it's nothing too challenging. After about a mile of forest and only a few peeps of the ocean between branches, the views start opening up a bit.
Up until this point, the trail has been mostly shaded and you may have had to scramble over or under a downed tree. Once the trees open up you know you're getting close, and the waves crashing on the cliffs below you will start roaring.
The trail follows a cliff's edge at certain points and the trail narrows a bit as well, with plants slowly trying to reclaim it.
Almost There…
Soon you'll notice other trails breaking off to your left, towards the cliff edges, and to various viewpoints that will reward you with some truly scenic vistas.
You can see Neakahnie Mountain to the south, Smugglers Cove below, the raging ocean, and tons of crumbling cliffs getting battered by the waves from up here!
The hike is really worth it, and if you want to keep going, there are more viewpoints, and the trail actually continues all the way to Arch Cape.
As you make your way back, stop at Short Sands beach and enjoy the rest of your day relaxing under the sun.
Tips for Hiking the Cape Falcon Trail
If you're sensitive to plants, pants might be a good idea as the trail gets narrow, and plants can end up scratching your legs a bit.
Make sure you're wearing decent shoes, ones that can tackle muddy sections too!
Take extra care at the viewing areas, you'll be literally standing on cliff edges, or walking down slopes that drop to the sea. The viewpoints are a lot of fun but can be dangerous.
This hike is pretty popular, but even more popular is Short Sands Beach, so the parking is usually crowded and full during summers. Getting here early would be wise!
---
RELATED: 17 Breathtaking Oregon Coast Hikes
---
What's Nearby?
The Cape Falcon trail is in Oswald West State Park, which features numerous hikes and other adventure opportunities.
The Oregon Coast Trail runs through here for 13-miles, and the Cape Falcon Trail is part of it.
The beautiful Neahkahnie Mountain you saw from the trail has its own trails of various lengths that wind up and around the mountain.
You will also be VERY close to the Devil's Cauldron, which is just a quick half-mile trail to a gorgeous lookout point where you can see the raging sea coursing into a small cove. You can take this trail via the Elk Flat trail.
The closest town is Manzanita for any supplies, and Nehalem Bay is your closest camping spot.
Check out more posts on the Oregon Coast and even more adventures around the state.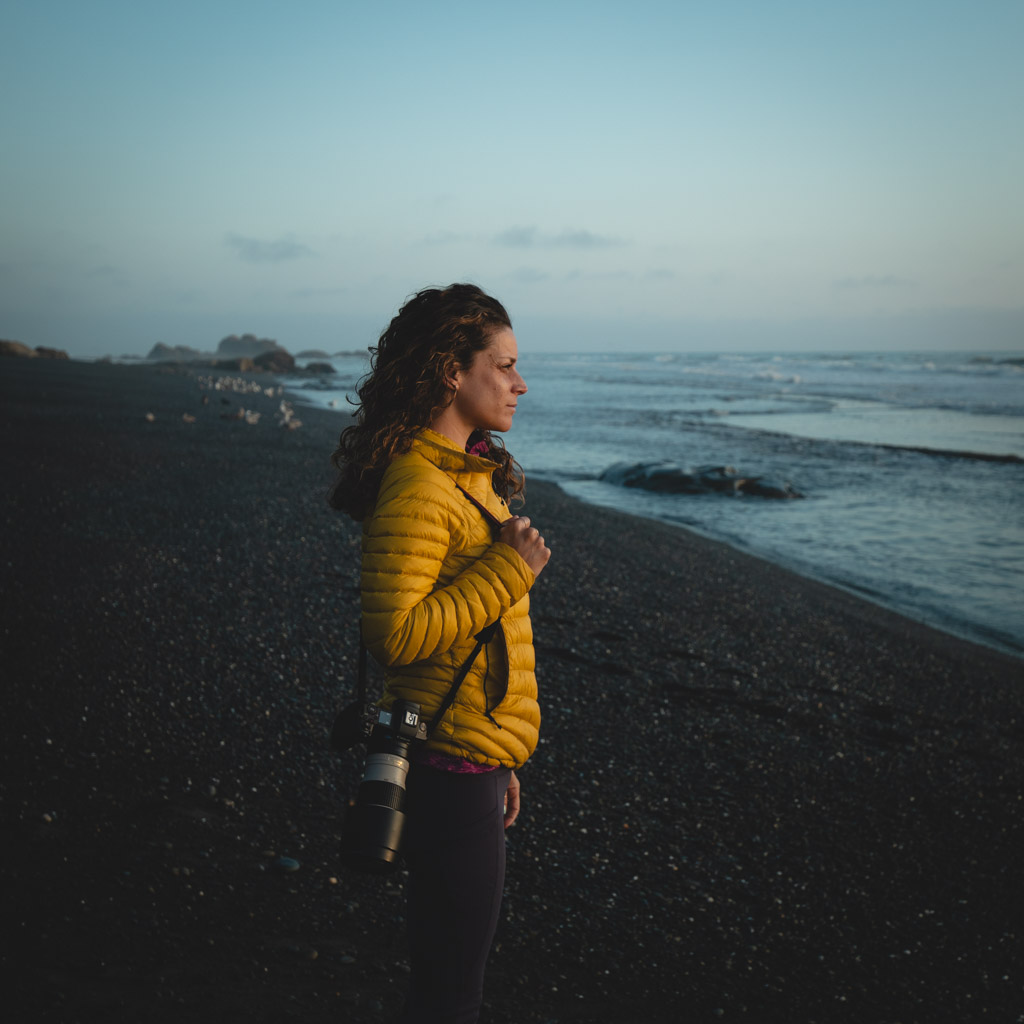 I've been perpetually traveling and living around the world for years but it's hard to beat Oregon and the PNW. After years of road-tripping the area, I guess you can say I know it pretty well! When I'm not writing guides for you, you can catch me somewhere petting a dog, attempting to surf, hiking a volcano, or stuffing my face with bread and cheese.