Short Sand Beach on the Northern Oregon Coast is one of the state's most popular beaches to hike, surf, and paddle. Lovingly called "Shorty's" by us locals, this beach is well worth a visit, whether it's for a picnic on the sand or a day of adventures!
Here's everything you need to know about Short Sand Beach on the Oregon Coast.
Short Sand Beach
---
Short Sand Beach is located in Oswald West State Park and is right off of Highway 101. Directly off the highway, you'll find two large parking lots to accommodate those headed to Short Sand Beach and the hikes nearby.
Short Sand Beach Hike
This isn't as much of a hike as it is a walk but do know there is no beach access from the parking lot. It's a half a mile walk to the beach entrance from the parking lot. And yes, that does mean surfers need to walk their boards through the beautiful Sitka spruce trees to get their feet wet.
The walk is straightforward, although do note that when a rough storm comes through (not totally uncommon for the rugged Oregon Coast), downed trees can create an obstacle on the path.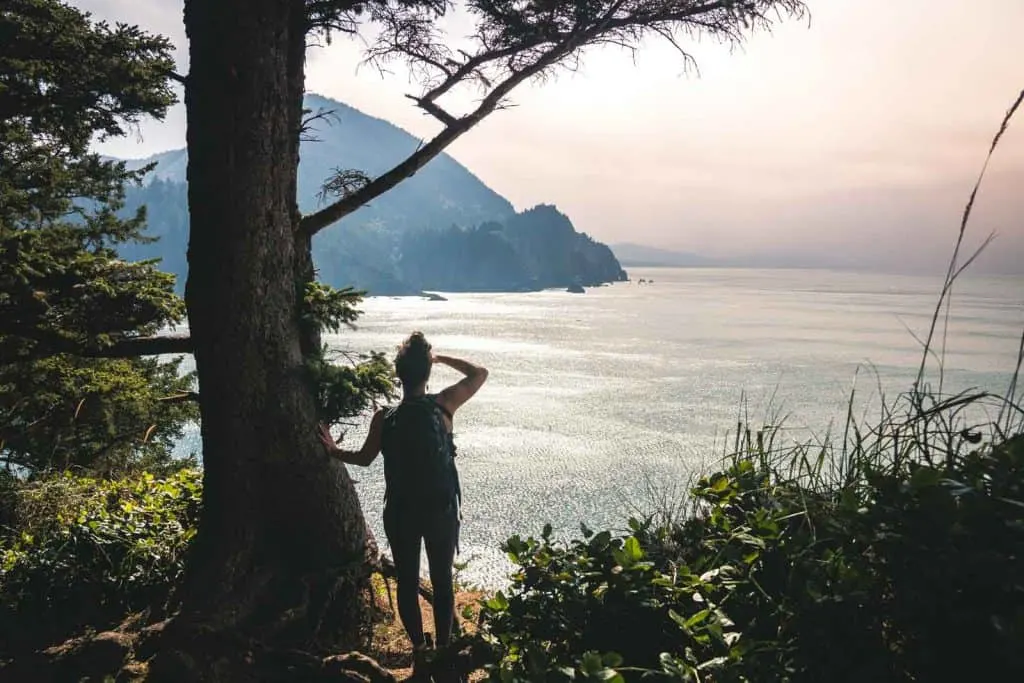 This hike to Short Sand Beach is also the same trailhead for the well worth it and gorgeous Cape Falcon hike. We highly recommend this hike, it's a favorite along the coast.
In fact, you can even summit Neahkahnie Mountain from Short Sand Beach using the Elk Flats trail. It's a real leg burner coming in at nearly 10-miles round trip but the views are worth it!
Along this trail, you'll run into the popular Devil's Cauldron where you'll see a massive cliffside cove churning the ocean while Cape Falcon looms in the distance.
---
READ MORE: Hiking the Cape Falcon Trail on the Oregon Coast
---
Surfing at Short Sand Beach
Sheltered in Smugglers Cove lies some of the state's best waves. Year-round surfers flock to ride the steady breaks off the gorgeous rugged coastline. For today's current surfing conditions, you can check here.
The volcanic basalt cliffside protects this cove from heavy weather, so almost any time is a good time to surf. Of course, boogie boards, skimboards, and paddleboarding are all welcomed too!
---
RELATED: 9 Epic Beaches for Surfing in Oregon – Beginner to Experienced!
---
More Info for Short Sand Beach
The summer months do tend to get busy here! The parking lots for Short Sand Beach are shared with the other adventures nearby as well. So they can fill up even if everyone isn't going to the beach.
When taking a walk around Short Sand, see if you can spot Blumenthal Falls. It's a small waterfall tumbling off Cape Falcon into the bay but it's often dried up in summer.
There are restrooms and picnic tables available here.
Make sure you are extra careful in this area along the Oregon Coast as this is a protected marine reserve! There is no fishing or taking of seaweed or wildlife allowed.
What's Near Short Sand Beach?
Cape Falcon Hike – As mentioned, this hike stems right off Short Sand Beach and is well worth the 4.6-mile round trip hike for stunning views of the Oregon coastline.
Hug Point State Recreation Site – Just a few minutes north of Short Sand Beach at Hug Point State Recreation Site, you can wander another beach with rusty color cliffsides at low tide and maybe catch the seasonal waterfall on the other side.
Neahkahnie Beach and Mountain – If you end up doing the Cape Falcon hike, you'll get a peek of Neahkahnie Mountain just beyond the cliffs surrounding Short Sand Beach. There's another beautiful beach to visit as well as a 3.5-mile hike up the mountain offering great views. There is the longer 10-mile hike from Short Sands too!
Nehalem Bay State Park – If you drive 10 minutes south, Nehalem Bay is a great spot to camp so you can explore everything we've mentioned so far! Of course, there's another beach for you to admire with Neahkahnie Mountain now to your right and Nehalem's really long beach spit to your left.
We hope this post helped you better explore Short Sand Beach! Check out more posts on the Oregon Coast and even more adventures around the state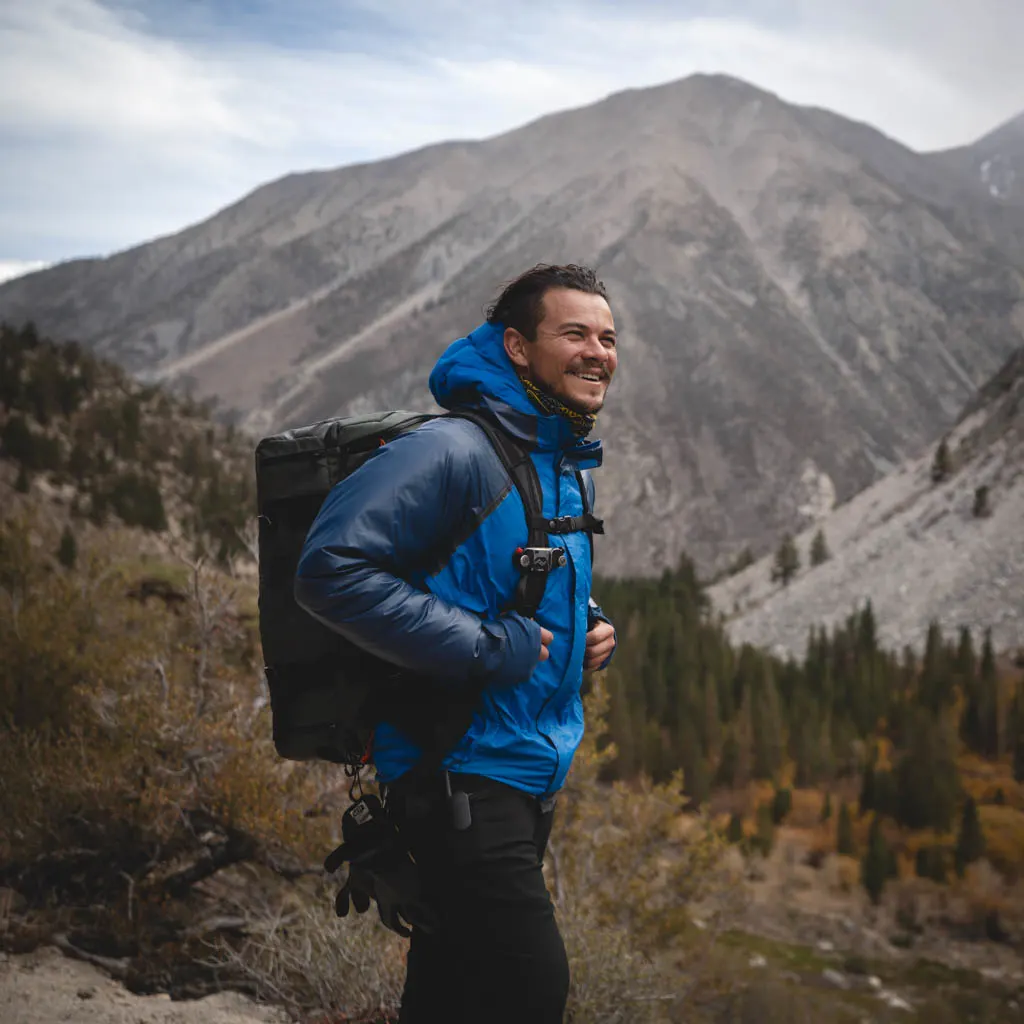 Oregon native and explorer at heart. Loves tackling expeditions around the world and drinking a good beer at the end of the day. PNW obsessed, VW nerd, and surf or snow riding fanatic.