Let's be real with each other, the Oregon Coast is possibly one of the most stunning and dramatic landscapes in the USA, and dare we say, the world?
With insane rock formations jutting out from the sea, capes with views for miles, majestic sand dunes, and historic lighthouses that can be explored by hiking, rafting, biking, and more… what more can an adventurer ask for? Not much!
And while there isn't a bad view or area, if we had to choose the coolest area of the coast, we'd say the southern Oregon coast may have the upper hand. The proximity to Portland is further, making the area not as busy as some of the other famous coastal locations in the north.
So what are our favorite adventures on the southern Oregon coast? We have you covered with tons of ideas…
Psst – Don't forget to check out the other things to do in Southern Oregon!
13 Adventurous Areas on The Southern Oregon Coast
---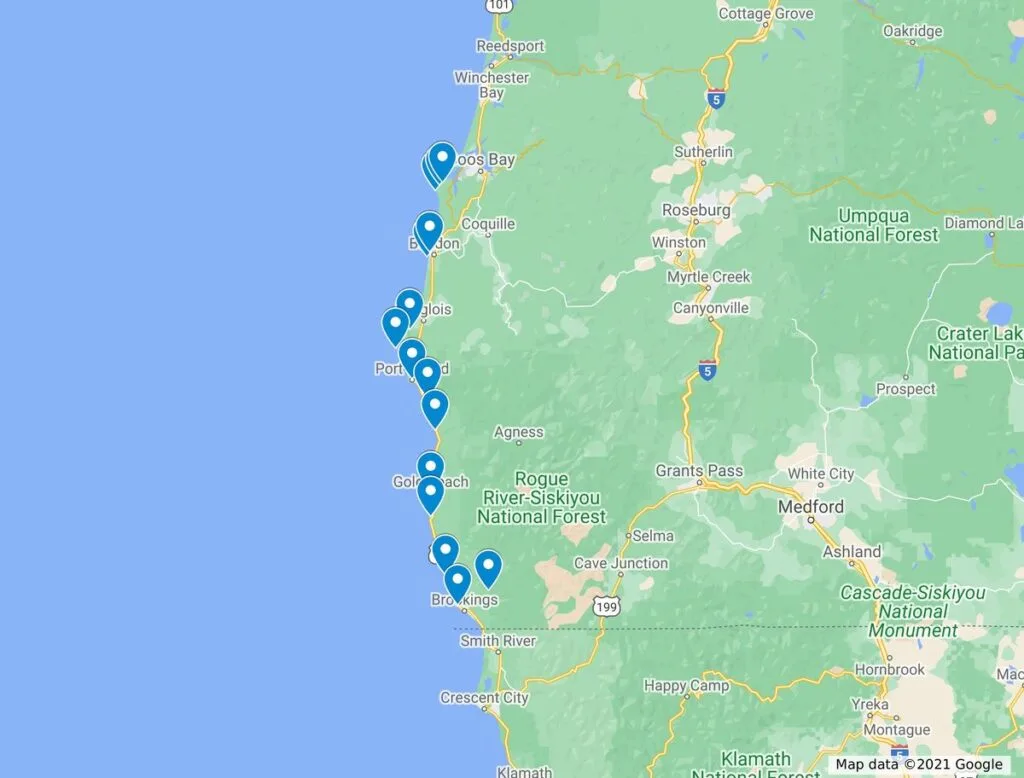 Don't Forget This!
A lot of the best adventures around Oregon will require a Northwest Pass. You can easily get one delivered straight to your door. Grab it now before you leave!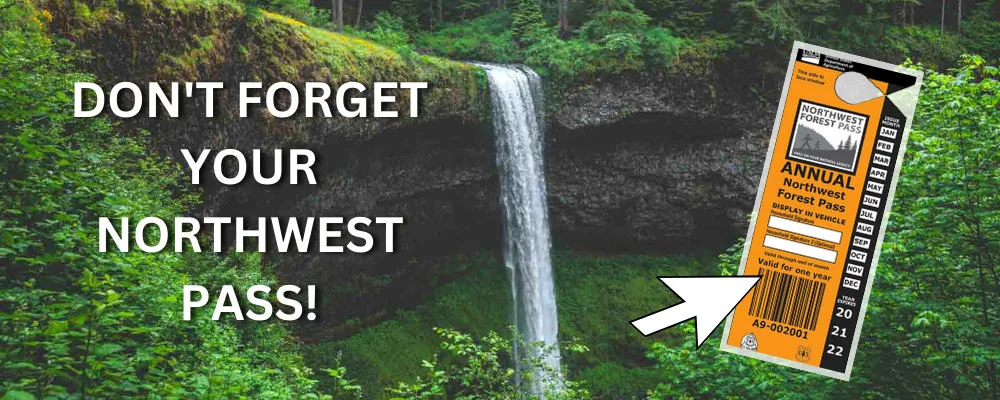 1. Bandon Beach—The Most Famous Spot on the Southern Oregon Coast
Picture dramatic rock formations reaching up to the sky with angry waters foaming far below, coupled with huge stretches of sand reaching out in either direction, and you have Bandon Beach.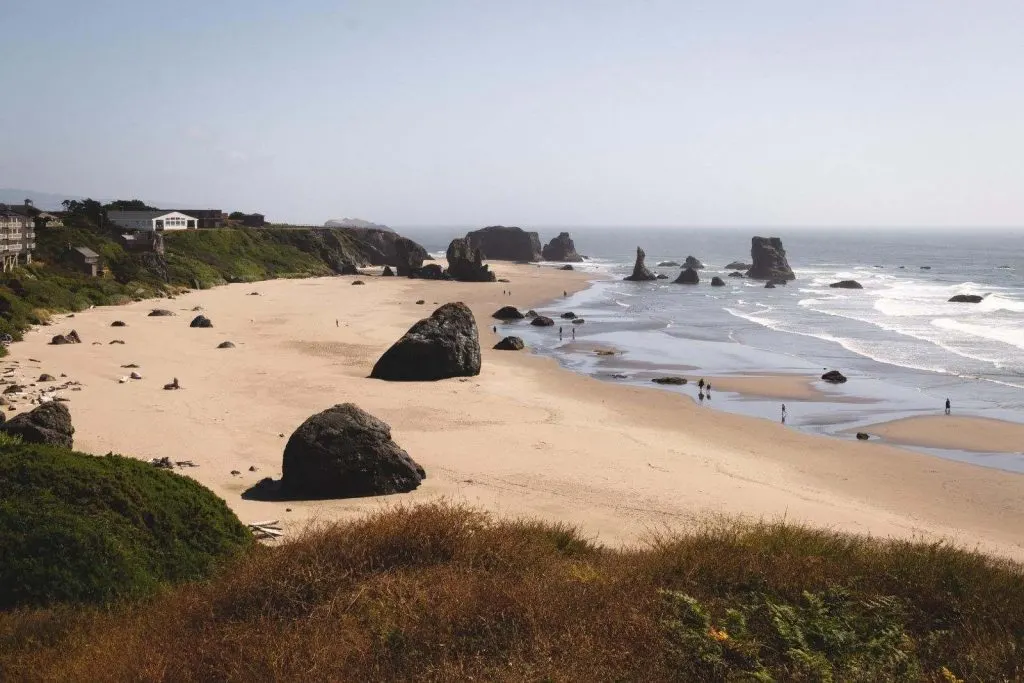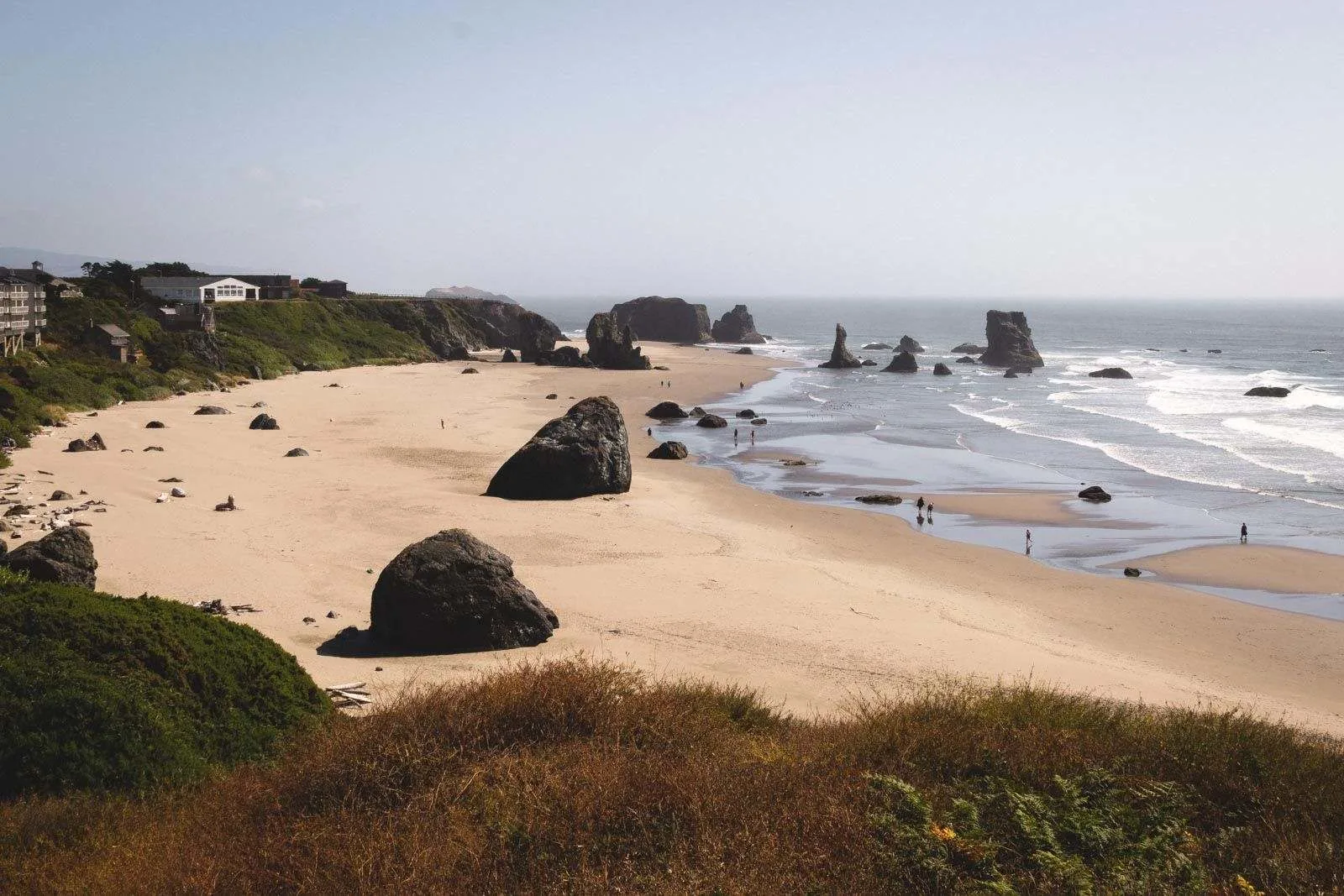 The many sea stacks on this part of the southern Oregon coast help to make this area so unique, and it is pretty impressive to witness the sheer size and shape of them. In fact, you feel pretty small and insignificant when you have these mighty beasts sitting in front of you.
One of the best things to do at Bandon Beach is tide pooling, as the rock formations make the perfect home for a menagerie of sea creatures. Take your time peeking into each of the pools, as you never know what colorful creature you'll find settling down for the day.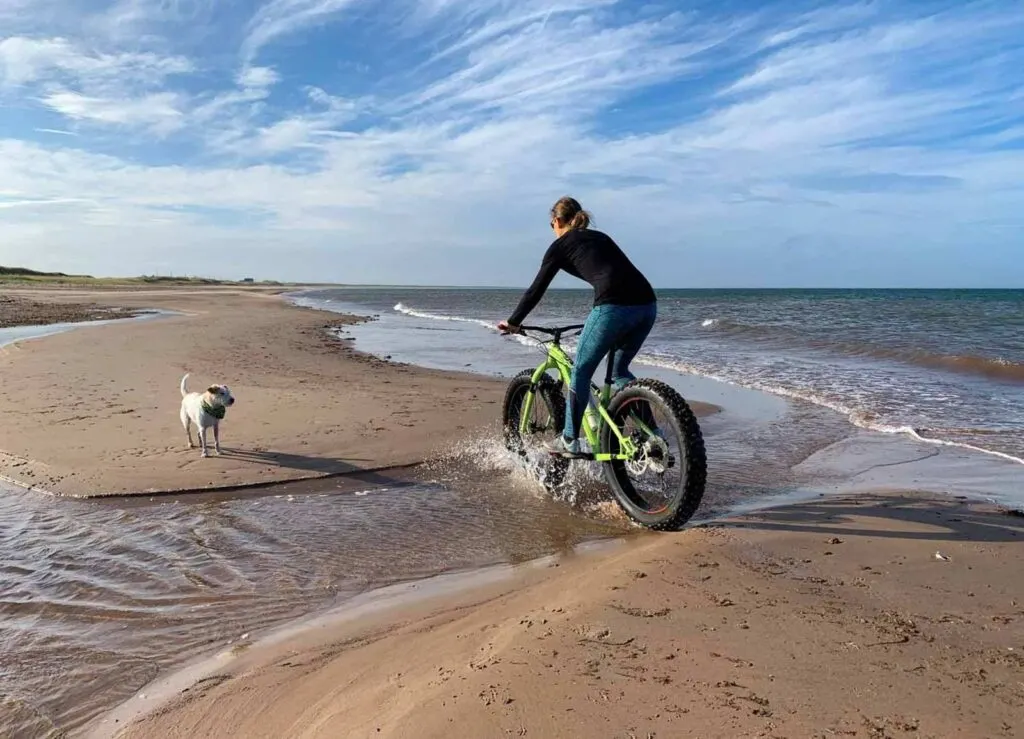 Fat tire biking is a novel activity to enjoy on the beach, as you can ride right along the surf line on a fun bike, with the wind and surf whipping your hair and face!
You can rent these bikes from Pineapple Express Adventure Rides, so you don't even need to have your own bike. Be sure to time your visit in accordance with the tides if this activity appeals to you, as you'll want to ride when the tide is low to get the best riding experience.
You should also put aside some time to simply gaze in wonder at the dramatic rock formations and ponder over how they could have possibly been formed. They twist and bend in all sorts of shapes, some tiny and some huge.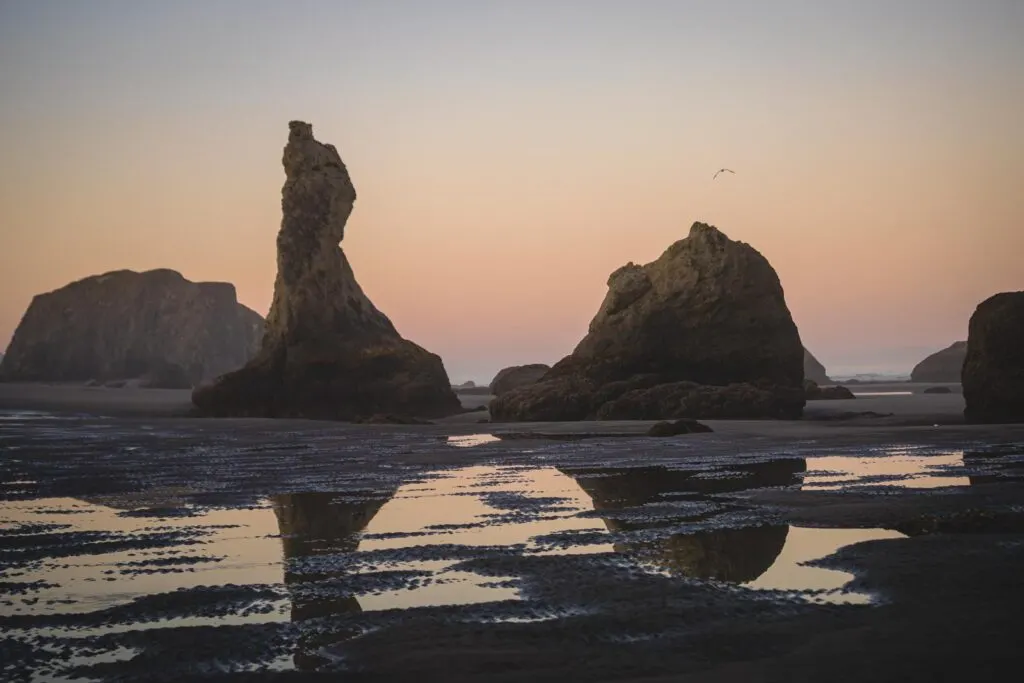 Some of the most notable formations have actually been given names, such as Face Rock, Komax, the Cat and Kittens, Elephant Rock, and Wizards Hat to name a few. Face Rock Scenic Viewpoint offers one of the best views of some of these rocks, so be sure to check it out.
---
RELATED: 9 Cool Adventures Around Bandon Beach, Oregon
---
2. Bullard's Beach
Bullard's Beach State Park is great for any outdoor enthusiast, with plenty of outdoor adventure just waiting to be found, as well as a large campground to turn your visit into a multi-day trip.
The campground is a popular one, as it is set back from the beach in the forest, which helps to protect it from the strong coastal winds, so book this one in advance if you can!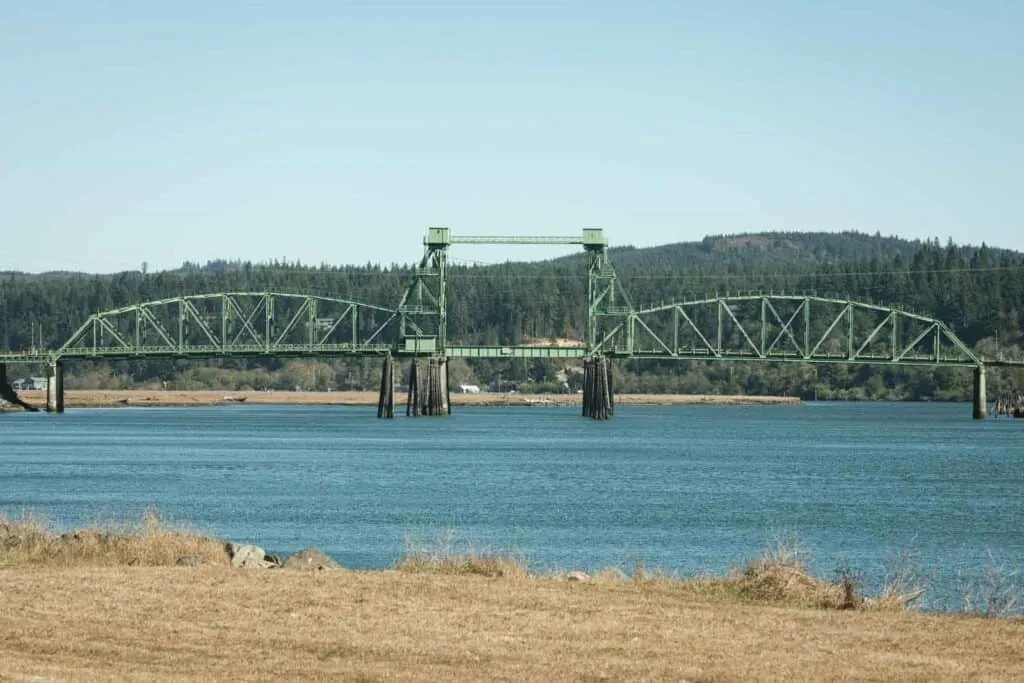 To get from the campground to the beach you'll have to follow a trail for a good mile, but is a very pleasant walk, and can easily be made into part of the whole experience. It won't be long before you step out from a parting of trees to be greeted with over 4 miles of beautiful beach stretching before your eyes.
Nearby you'll find the picturesque Coquille River Lighthouse, which is definitely worth seeing and can be reached via the Coquille River Lighthouse Trail. In the summer months, it is staffed, so if you head to the end of the beach you'll be able to learn a little more about its history and maybe even get a peek inside.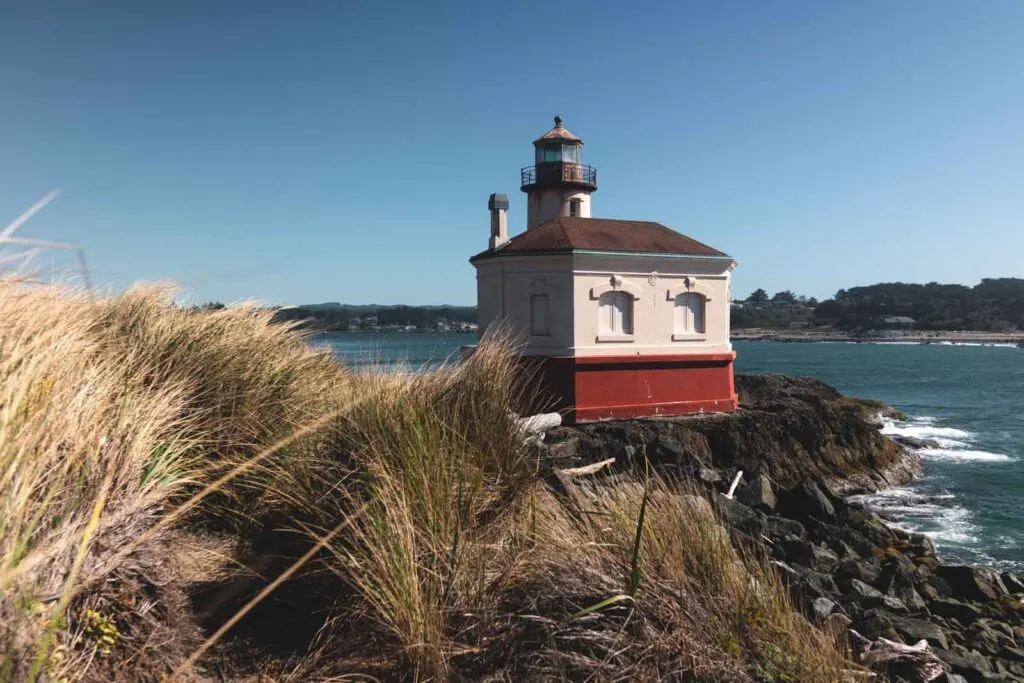 Nature enthusiasts can enjoy the close proximity to the Bandon Marsh National Wildlife Refuge, which supports plenty of creatures native to the area
If you're up for a little something different, have a go at mountain biking across the harder-packed sand where the waves meet the beach. There is something so exhilarating about seeing the beach and waves flashing past you as you ride along, making it a unique way to take in this scenic stretch of coast.
---
READ MORE: Visiting Bullards Beach State Park Near Bandon, Oregon
---
3. Cape Arago, Shore Acres, & Sunset Bay State Parks
Cape Arago, Shore Acres, and Sunset Bay State Park are all relatively small and are within close proximity to each other, meaning they can very easily be combined into one packed, fun-filled, and active day trip along the southern Oregon coast.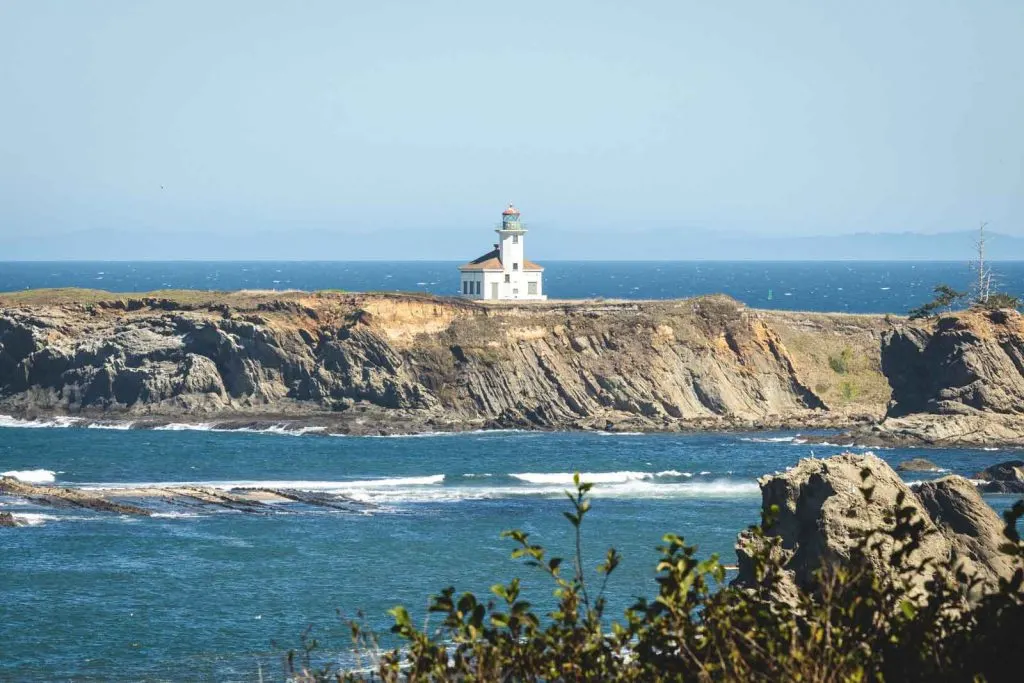 You don't even have to drive to each of the parks individually, as they are all connected via a series of trails, some of which will take you along the scenic cliffs, offering stunning views along the way, such as the Sunset Bay to Cape Arago Trail.
If you look hard enough, you may even be able to spot the Cape Arago lighthouse standing proud in the distance.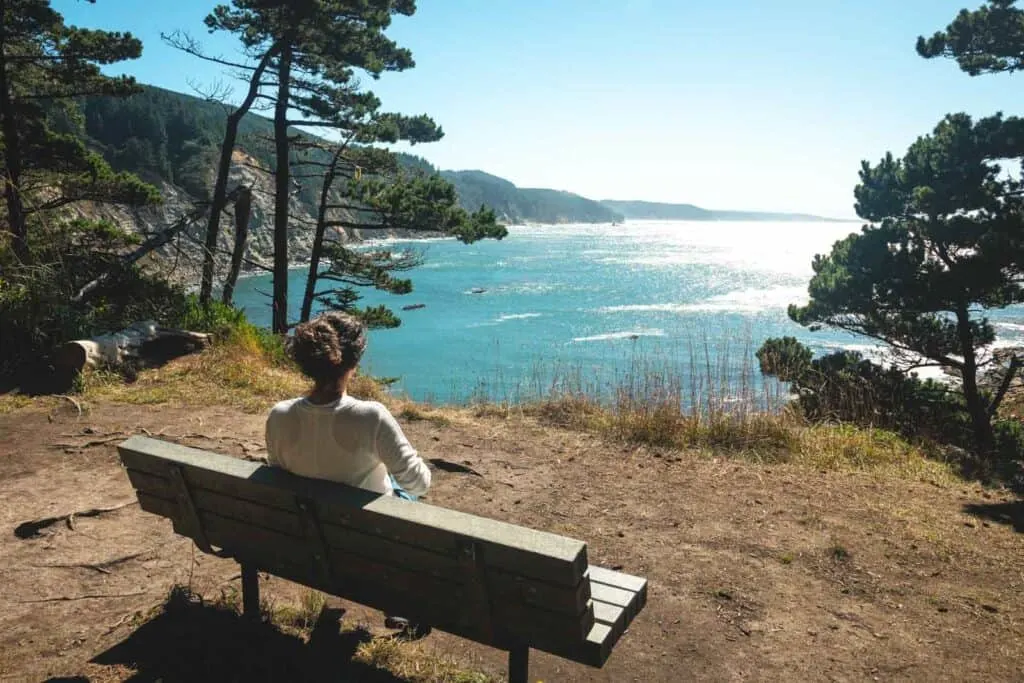 Cape Arago juts out into the Pacific, and this lofty viewpoint makes an ideal spot for whale watching, especially during migration season. There is something so magical about seeing the majestic beasts break from the water so close to the shore.
Both the South Coast and North Coast trail are great hikes in Cape Arago, complete with beaches filled with tidal pools and local seals and sea lions dotting the sand. In fact, you can really hear them talking to each other from the Simpson Reef Overlook!
Perched high on a cliff, Shore Acres State Park offers a lot, despite its small size. The uniqueness of this park comes from its perfect combination of natural beauty and man-made features, such as the gardens, home to plants from all over the world.
The cliffs offer stunning views from above or alternatively head down to the beach which you may well have all to yourself.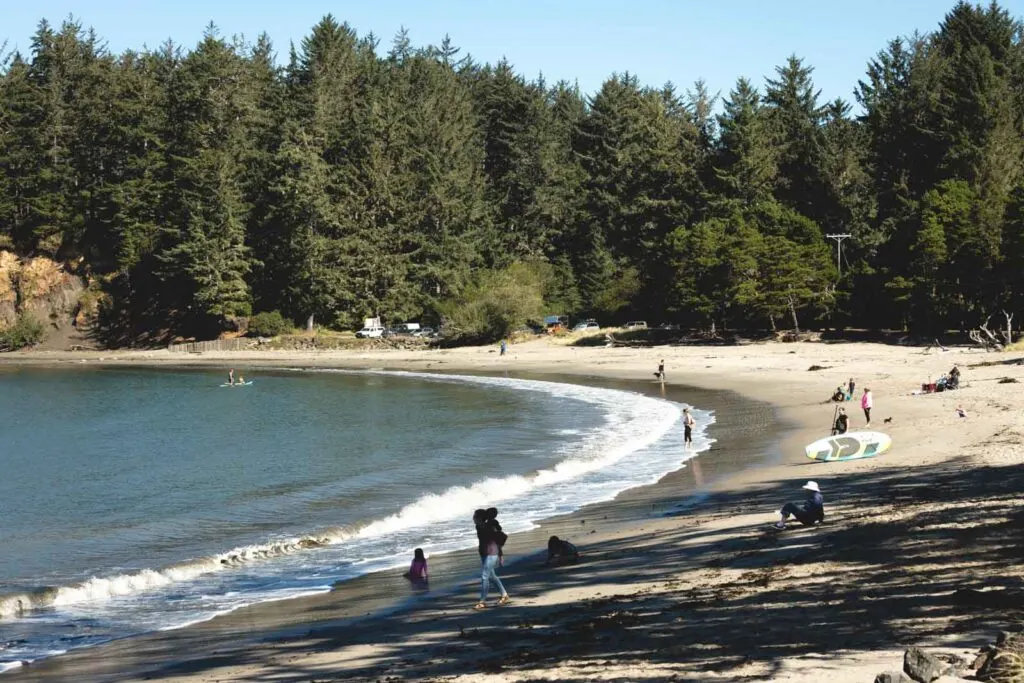 Sunset Bay State Park has some beautiful beaches, with a neat little campground that is easily accessible from the golden sands. There are picnic benches located all along the bay, making for a scenic lunch spot, with popular activities including beachcombing, paddle boarding, walking, fishing, and boating.
---
RELATED: 19 Must-Visit Oregon Coast State Parks
---
4. Flora's Lake (Least Visited Spot on the Southern Oregon Coast!)
Head to Flora's Lake State Park if you feel like getting away from the crowds for a while and enjoying the raw, rugged, and wild beauty of Oregon countryside. This park has very little development, and maybe because of this, it doesn't get the crowds that some of the more well-known southern Oregon coastal state parks seem to.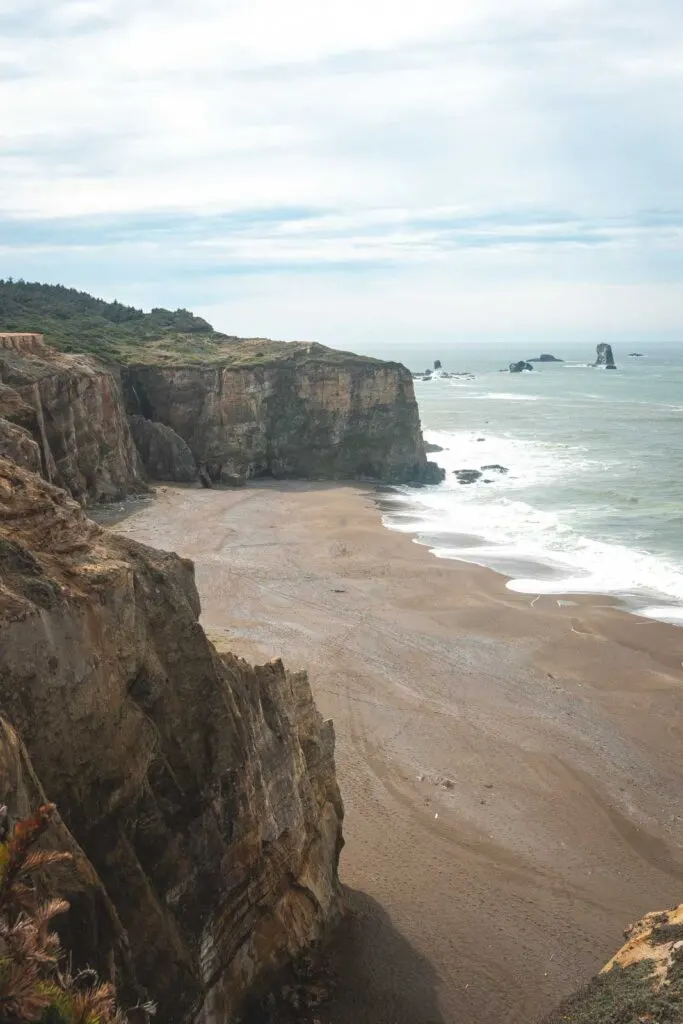 Although much of the park is on the coast, it also stretches inland as well, taking in the park's namesake lake as well as stretches of meadows, lagoons, forests, and even sand dunes.
The majority of people you'll find heading to the area are likely to be going for one reason—windsurfing. Flora's Lake is known for its strong winds, which makes it a little slice of heaven for the avid windsurfer. You'll be able to whizz across the waters, offering adrenaline rush after adrenaline rush!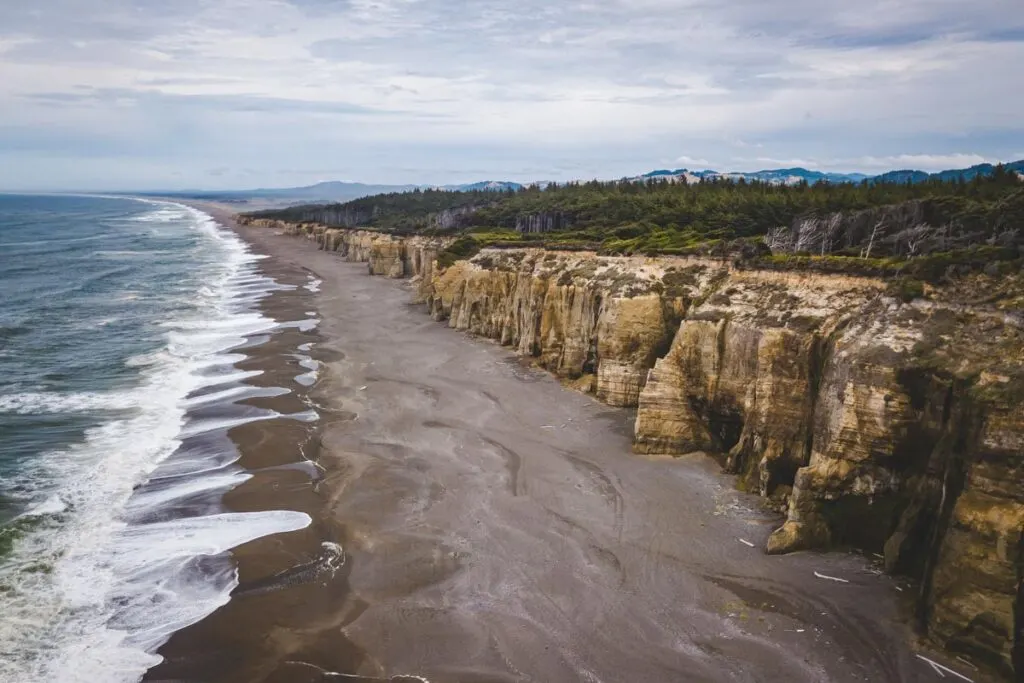 If windsurfing is not for you, come to enjoy the remote trails that you'll likely have to yourself, which twist their way through the forests, meadows, and dunes. One of the most popular paths is the one that leads to Blacklock Point. The 100-foot point offers some nice views down to the beach below, as well as a few of the small surrounding islands.
---
READ MORE: Your Guide to Exploring Floras Lake State Park
---
5. Cape Blanco
If you're looking for somewhere remote where you can moodily wander the desolate shores, Cape Blanco is a pretty good shout. The state park offers a number of scenic beach trails, most of which offer some great views of the lighthouse that stands tall on the coastline, and many of which you may have to yourself.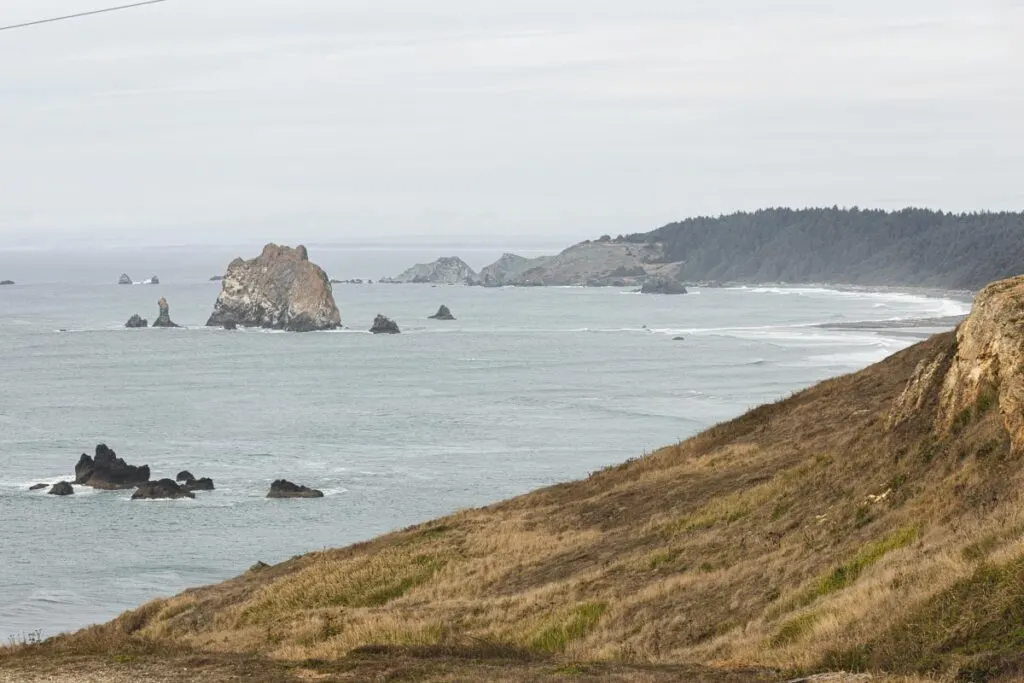 The Pacific View Trail is one of the most well-trodden paths in the park, and as the name suggests, offers some pretty spectacular vistas of this stretch of coastline. Plus, it helps that it is a very easy hike, so you'll get some good views with very minimal effort. Alternatively, you could try the Sixes River Trail for a stroll along the river and beach area.
You can't come to Cape Blanco State Park without admiring its mighty lighthouse, the most southern lighthouse in the most western part of the state. Today, the lighthouse is still in operation, making it the oldest continuously operating lighthouse in the state.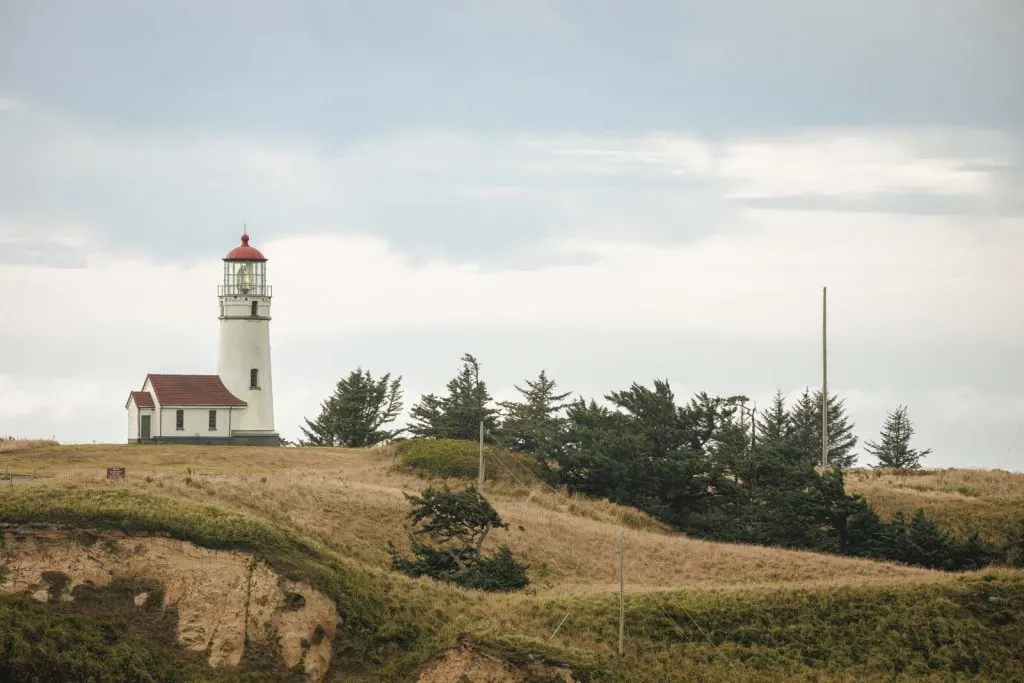 If you have the time, make sure you pop in for a tour and discover what it would have been like to have been a lighthouse operator, keeping boats away from the deadly rocks below.
There is quite a lot to take in at Cape Blanco and the surrounding area, so you might want to consider extending your trip to a few days, and make use of the camping facilities. There are 52 electrical sites available, along with some cabins and a number of facilities.
---
READ MORE: Your Guide to Cape Blanco State Park
---
6. Port Orford on the Southern Oregon Coast
Head to the picturesque town of Port Orford for an idyllic little beachside retreat. The forests and mountains extend down to almost touching the sea here, and with such a varied mix of terrain, it is also the perfect base for a spot of adventure.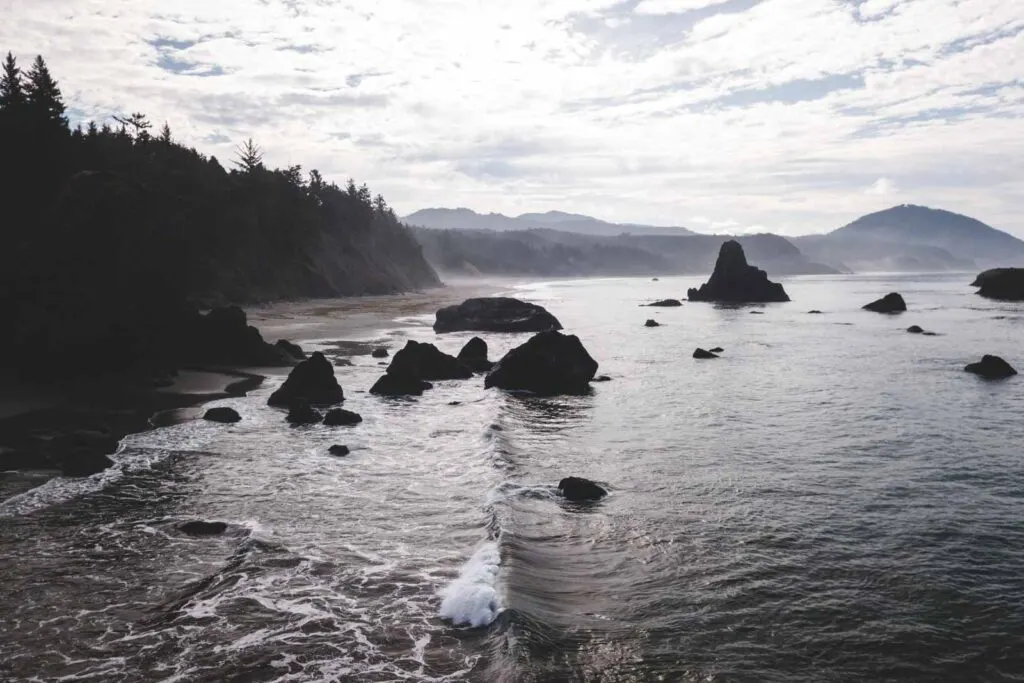 You could spend the morning browsing an art gallery after having breakfast in a quaint cafe, and then spend the afternoon taking in the panoramic vistas from the mountains, sailing in the winds, or taking to the river in a kayak, the options are vast and the combination of daytime activities seemingly endless.
The town is full of character, with plenty of history behind it, and a harbor that is still very much active. If you get up in time, you'll be able to see its fleet of fishing boats being lowered into the water via a crane.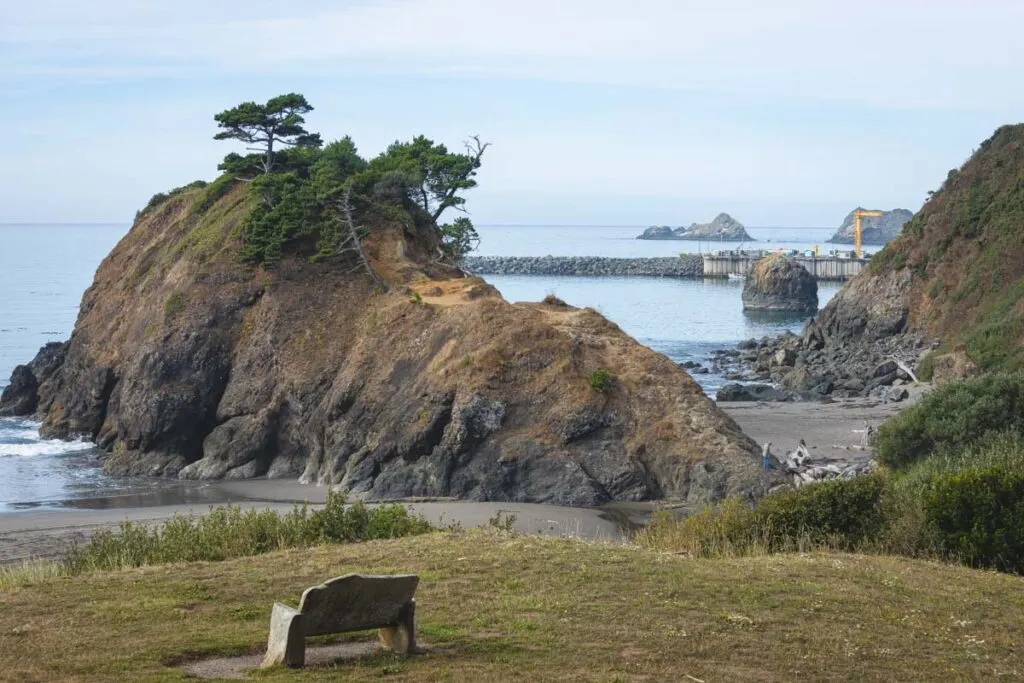 The town is the perfect base for water sports, with windsurfing, sea kayaking, and scuba diving all popular pursuits. South Coast Tours offers some great options when it comes to getting out onto the water: you can go on boat tours, go paddling, go on a snorkeling tour or even learn to surf!
The Wild Rivers Coast Scenic Byway starts at Port Orford, which runs for over 60 miles along the coast. Whether you choose to do the whole thing or just a section, you'll be rewarded with dramatic views out to sea the majority of the way.
Fun fact, it is also the most westerly city in the continental US!
---
READ MORE: 7 Adventurous Things to Do Around Port Orford, Oregon
---
7. Humbug Mountain State Park
Humbug Mountain is one of the tallest mountains on the coast of Oregon, standing tall at 1756 feet, so why would you not want to climb it?! Although the mountain dominates the area, Humbug Mountain State Park actually covers an area of 1850 acres, the rest of the park made up of rolling hills covered in a dark blanket of forest.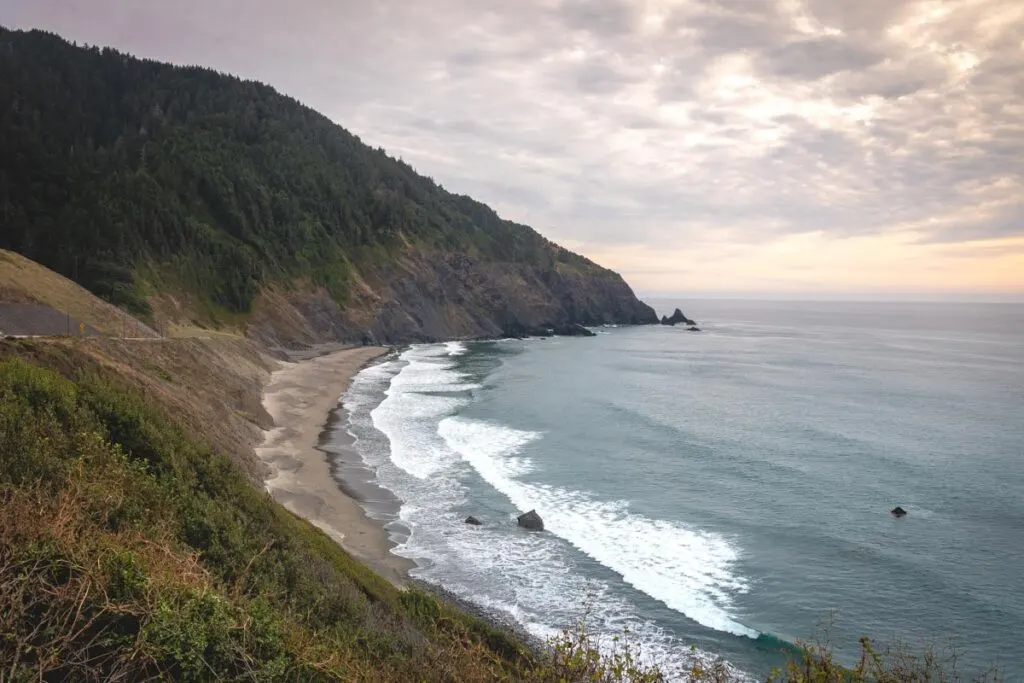 The state park offers a number of camping facilities and is a good option for those that would rather have a warmer camping experience than what you would usually expect from traditional southern Oregon coast camping.
The sites are protected from the winds by the surrounding mountains, which are also a pretty impressive sight to wake up to every morning.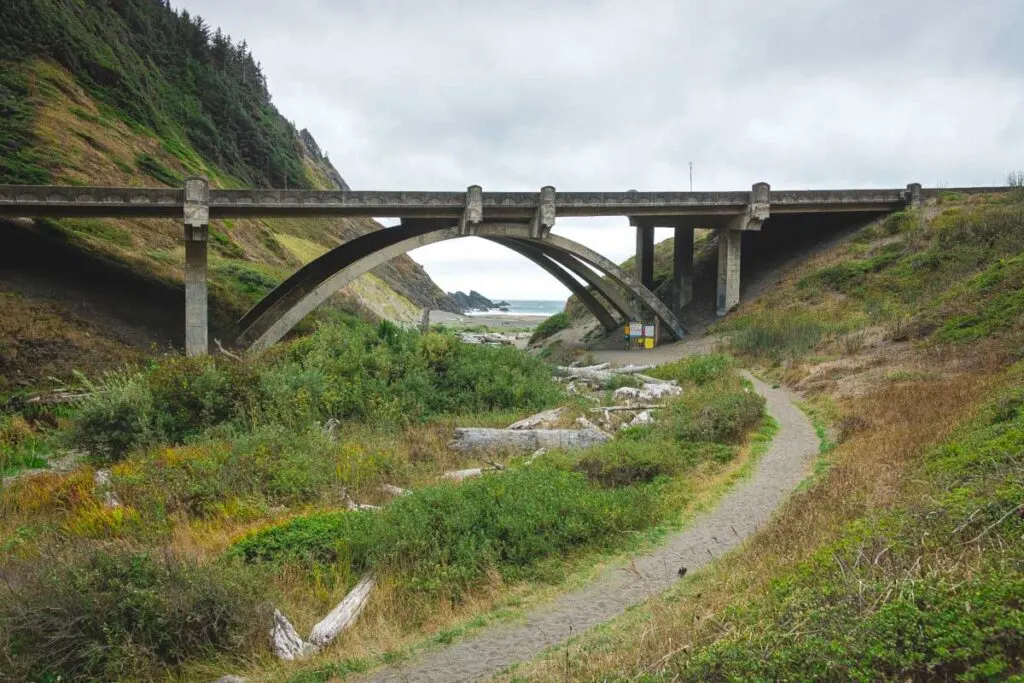 Nature watchers flock to the park year after year thanks to the abundance of wildlife that calls the park home. There are plenty of elk and deer, but if you are really lucky you might even spot some bigger creatures such as a bear or a mountain lion (but hopefully very far in the distance!)
If you're feeling up to it, take the Humbug Mountain Trail to the peak of the mountain, while those that fancy a more laid-back day could take a walk down to the beach to relax to crashing waves.
---
READ MORE: Your Guide to Humbug Mountain State Park
---
8. Sisters Rock State Park
Sisters Rock State Park is made up of three huge rocks, two of which are connected to the mainland, and one stands just off of the shore. As you can probably guess, these are the 'sisters', and pretty big and mighty sisters they are!
The land around these mighty rocks is known as Sisters Rock State Park, and collectively, is a pretty spectacular sight.
Seeing as Sisters Rock is still one of the newest state parks in Oregon, it remains largely undeveloped, so it is a good spot to head to if you're looking for uninterrupted wilderness and rugged beaches.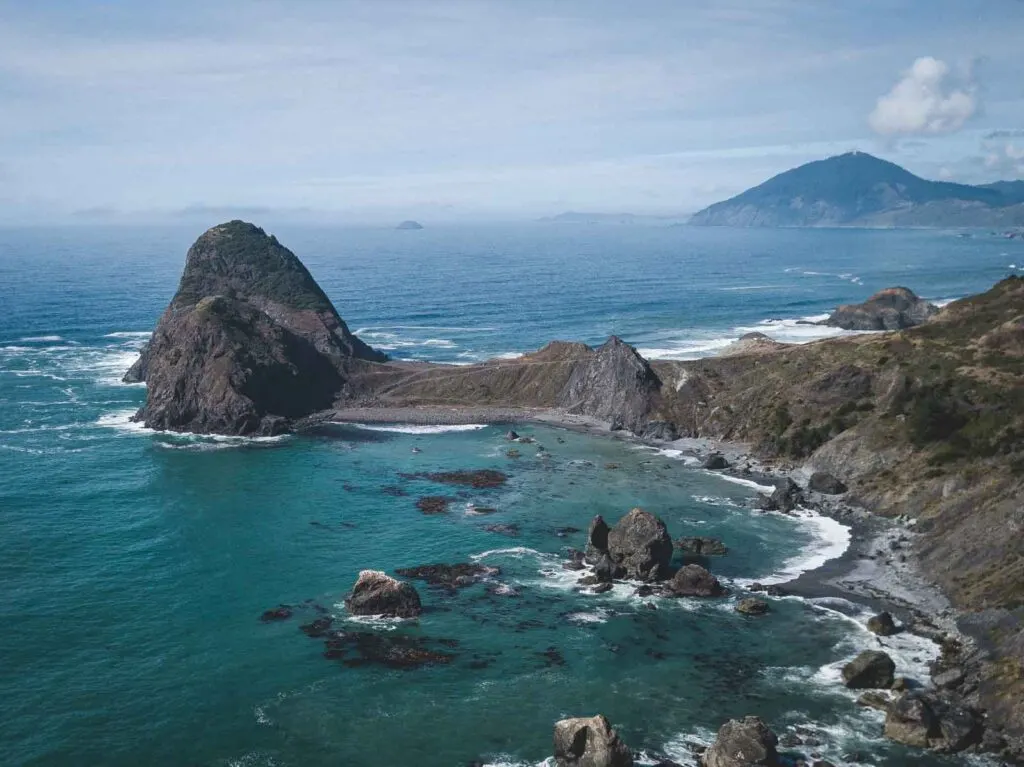 You'll find two beaches, divided by the peninsula that juts out into the sea, each as gorgeous as the other, so I will leave you to make the decision as to which is best.
There are no facilities at this park, which could be one of the reasons that it is often very quiet, making it the ideal spot to simply be at one with nature and take in the waves crashing against the rocks. At the least, it's a beautiful spot to stretch those legs while cruising the southern Oregon coast.
9. Gold Beach on The Southern Oregon Coast
Gold Beach is an Oregon Coast hidden gem, the ideal destination for a little getaway. You'll be able to find sparkling sands, plenty of hikes in the surrounding area, great fishing, and many other options when it comes to recreational activities.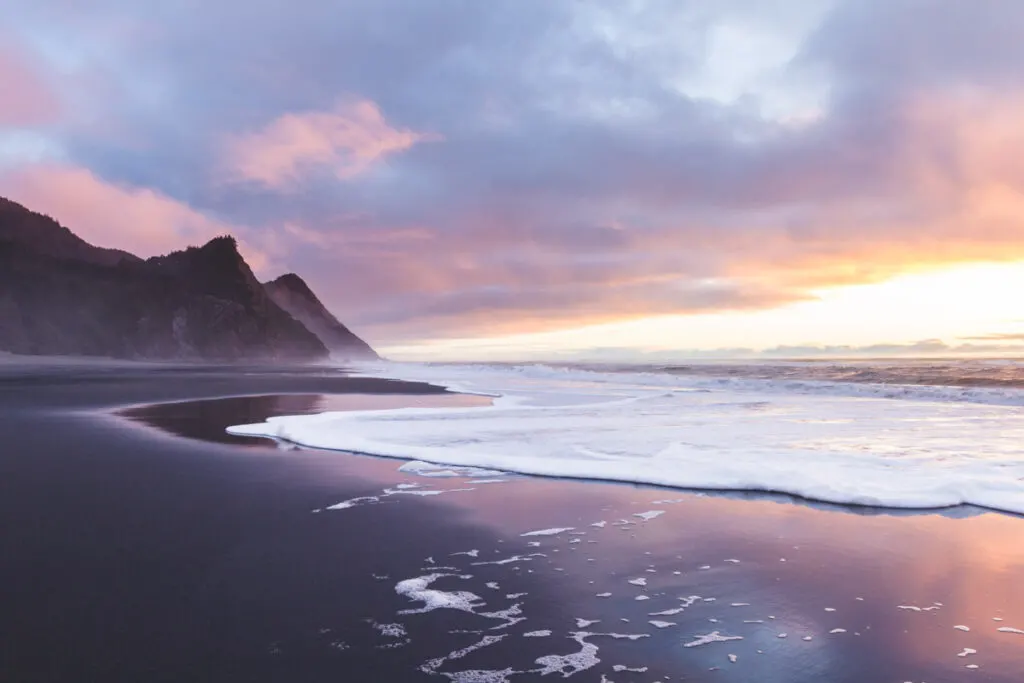 Rent a fat tire bike and explore the coastline, go white water rafting down the Rogue River, and make a stop at the shipwreck of Mary D. Hume for your dose of local history.
The town is ideally located by the Rogue River with the Pacific Ocean at its front and mountains behind, and although it doesn't have the reputation of some of the bigger towns, it is still well worth a visit.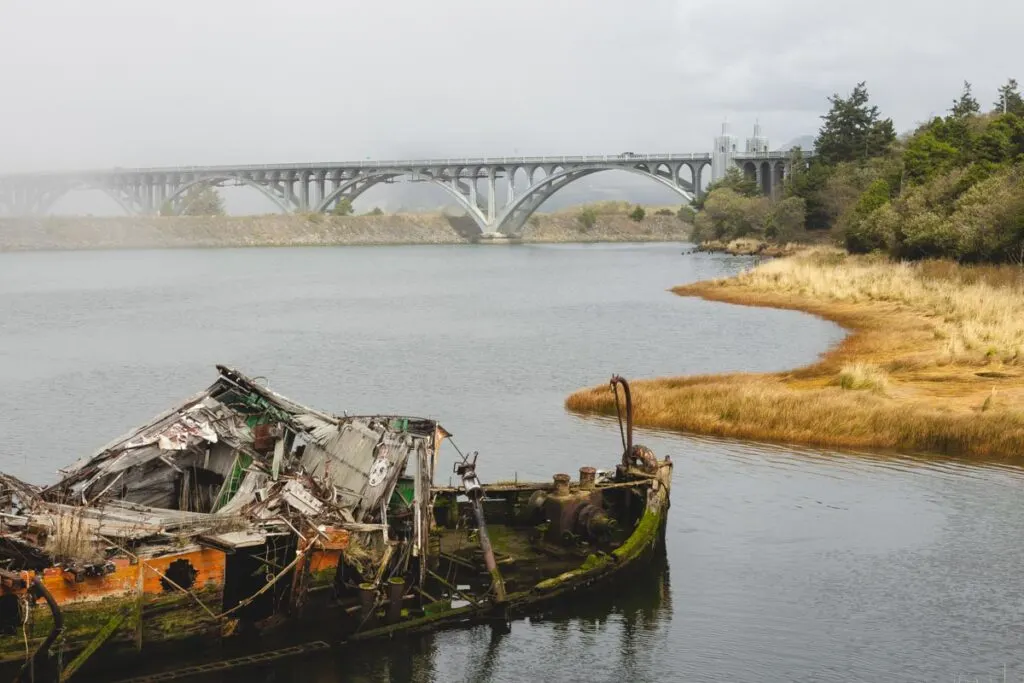 It boasts a beautiful stretch of beach, a raging river to enjoy, and plenty of local eateries to relax in after a long day of hiking, boating, or whatever other adventures you have been getting up to.
In fact, Gold Beach is an excellent place to base for many of the adventures we have on the list here if you're wanting your camp to stay put so you have more time to explore.
---
RELATED: 15 Adventurous Things to Do Around Gold Beach, Oregon
---
10. Cape Sebastian
Cape Sebastian Scenic Corridor is one of the most visually beautiful places that you'll see on the southern Oregon coast. Even from the parking lot, the views will take your breath away, as it is situated high on the cliffs. If the weather is clear, you may even be able to spot Humbug Mountain, situated 43 miles away.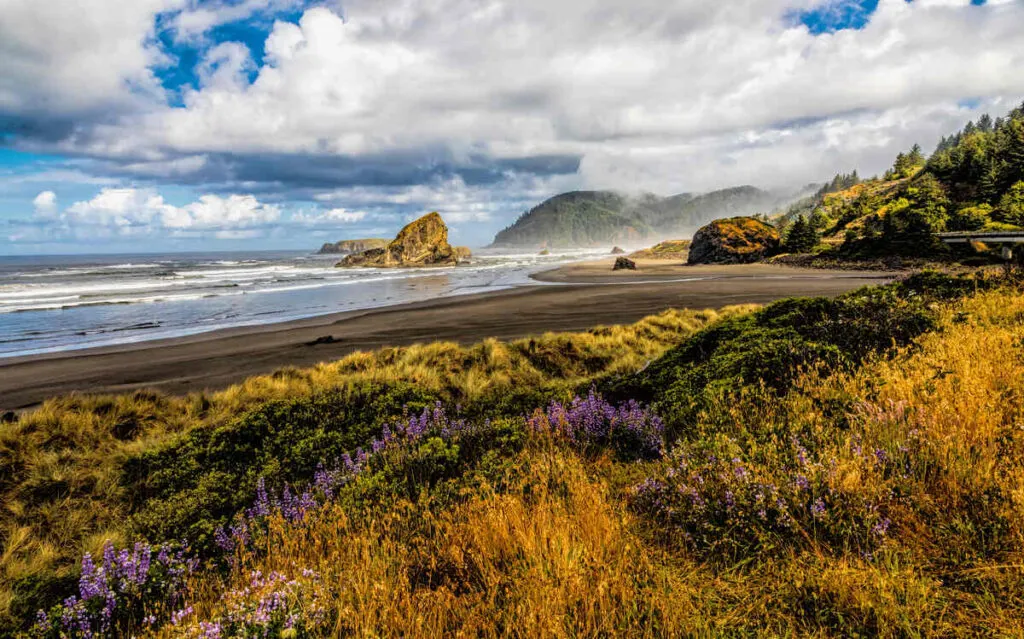 Other than these impressive vistas, the majority of the park is made up of dense forest, which makes for some exciting hiking opportunities. There is a short trail that traverses across the park, called the Cape Sebastian Trail, and leads to a series of outlooks.
But it's not just the outlooks that make this trail exciting, at some points it will take you through such thick forests that you'll almost be heading through tunnels of vegetation, and you'll wonder how anything managed to grow under such a dense canopy!
There are few facilities at this park, which helps to keep entry and parking free, but despite this, the outlooks and trails can get quite busy, especially on weekends in the summer.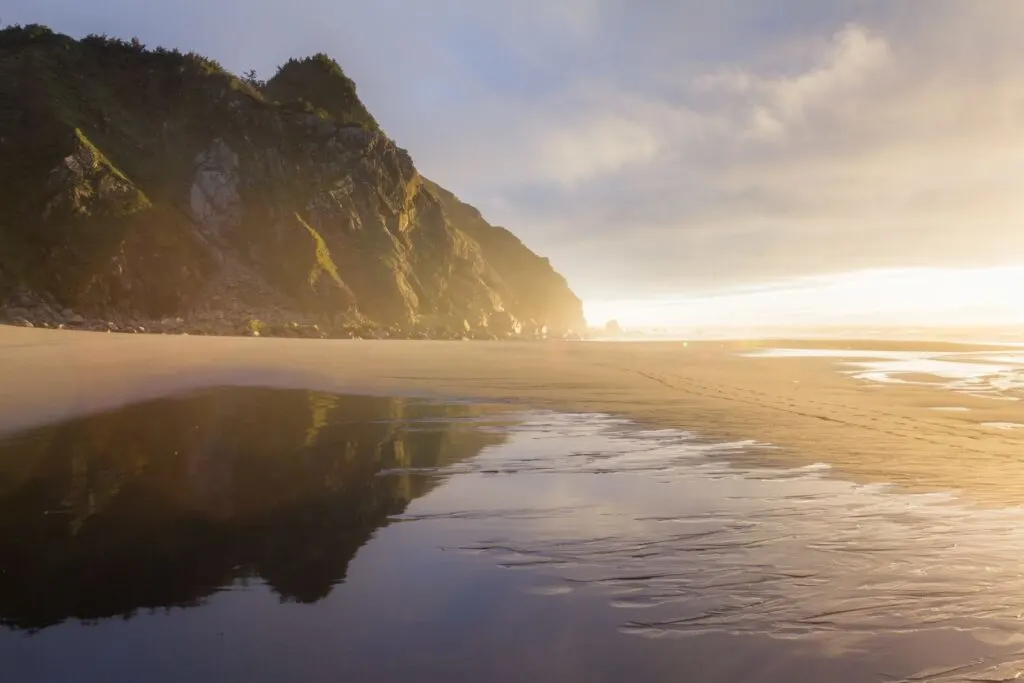 Although the cape and views are the main draws to this park, Hunters Cove is definitely worth checking out. The cove has a relatively wide grey sand beach that will likely be desolate, perfect if you're looking for solitude.
There are huge boulders that dot the shoreline creating a dramatic effect, some on the shore, while others a little way out to sea for you to admire from afar.
---
RELATED: 17 Breathtaking Oregon Coast Hikes
---
11. Samuel H Boardman State Scenic Corridor
The Samuel H Boardman State Scenic Corridor area isn't called scenic for nothin'! There is a new stunning vista around every corner, be it an impressive, natural rock arch or small hidden cove.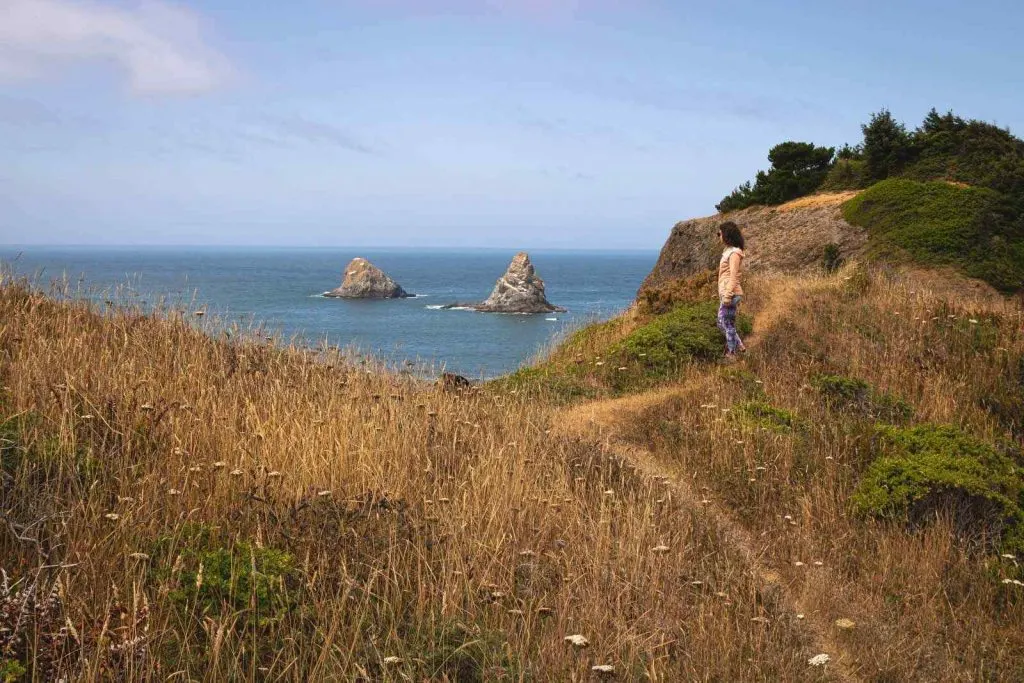 All the trails in this area are under a few miles, which means you'll be able to pack more of them into the day and take in a range of sights. Although there are many trails to pick from, there are a few that I loved, such as the Lone Ranch South Trail, which is short and sweet, taking you to a viewpoint to the left of the beach so you can take in the coastline.
The Natural Bridges are one of the most popular spots within the park, which can be found to the right of the parking lot. Just be aware that this hike is a bit dangerous because it is very steep with loose terrain and sharp drops, so make sure you take this bit carefully (or just admire it from the viewpoint).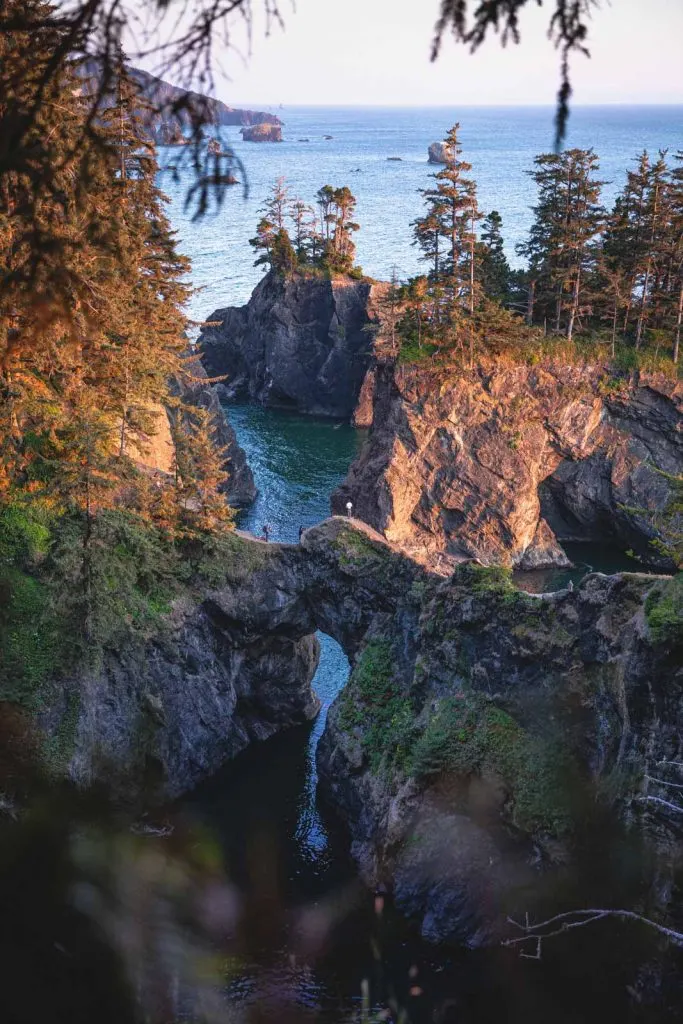 Be sure to check out the 'Secret' Beach when in the area. From the Thunder Cove Parking area, the third branch on the trail will take you to the beach, which you may even have all to yourself. Arch Rock is also a great spot, although it is not really a hike, as you'll get some good views of the rock out to sea from the parking lot. Stay until sunset for a view that you will remember forever.
---
READ MORE: Hiking the Samuel H. Boardman State Scenic Corridor
---
12. Harris Beach State Park in Brookings, South Oregon
With great facilities, plenty of recreational activities, and miles and miles of beaches, it is hardly surprising that Harris Beach has made this list. The park is largely visited for its namesake beach, which is pretty spectacular no matter the time of year you visit the southern Oregon coast.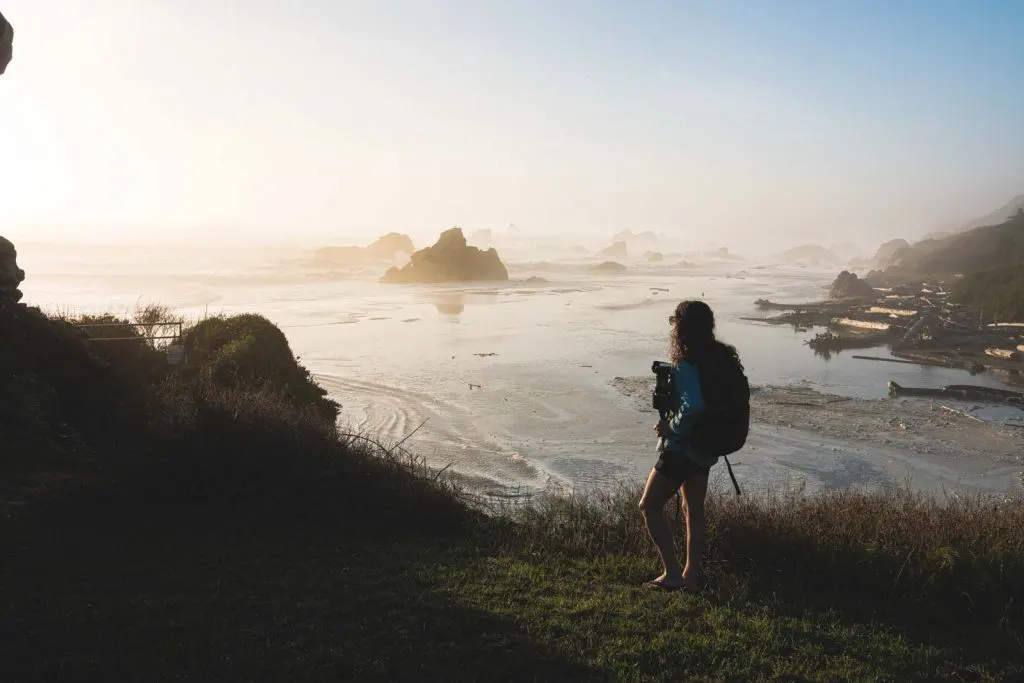 Another draw to Harris Beach is Bird Island, which sits just off the shore. Bird Island is home to many species of bird, including the rare tufted puffin, so be sure to bring your binoculars or telephoto lenses as you never know what you are going to see.
You should also keep your eyes peeled during whale migration season, as you can sometimes see these majestic creatures right from the beach.
The tide pools around the towering rock formations are teeming with life, so much so that it is actually one of Oregon's seven designated Marine Gardens. There are plenty of tidepools to be found around the campground area, so be sure to visit at low tide.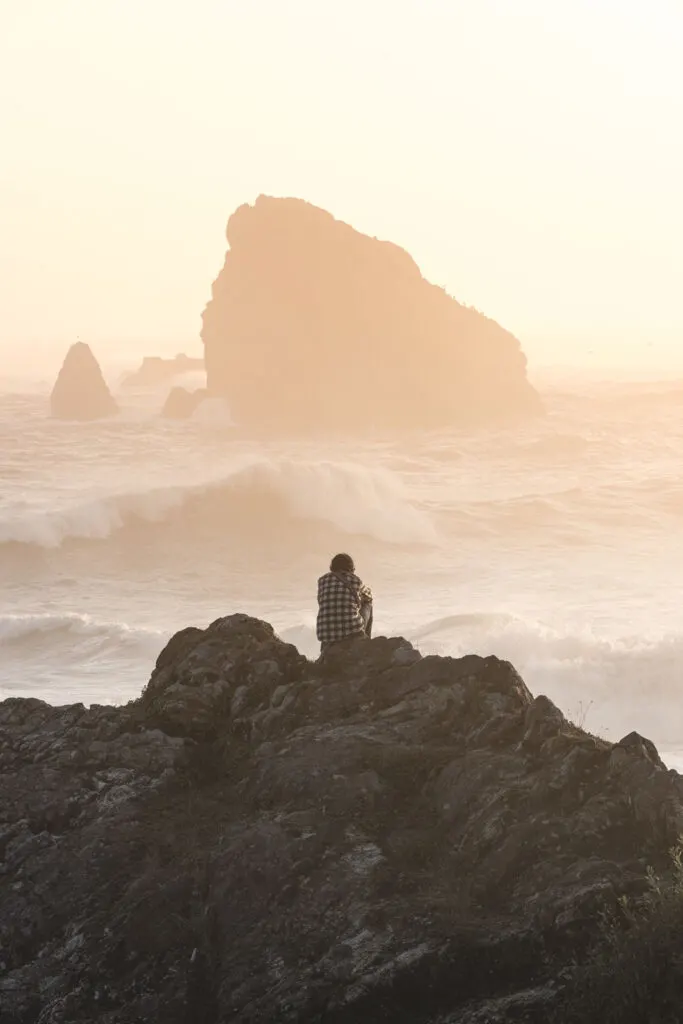 If you fancy getting out onto the water, one of the best ways to explore is via a paddling or kayak tour, such as those by South Coast Tours. If you are a beginner paddler, there are options to take a guided tour, with some longer routes available for the more intrepid kayaker.
There is a great campsite at Harris Beach, so it is a good base to explore the area some more. Plus, it is very close to the beach, so you can wake up in the morning and see the crashing waves within minutes. The campsite is home to tent-only sites, full hookups, and yurts, so there are options for all sorts of campers.
---
READ MORE: Your Guide to Harris Beach State Park
---
13. Redwood Hikes & Alfred Loeb State Park in Southern Oregon
Alfred Loeb State Park isn't the biggest state park, yet it is home to some of the more impressive trees in the state, some of which are over 200 years old. The fragrant Myrtlewood trees make up much of the park, but that is far from all there is to see.
The Chetco River runs through the landscape, its clear waters calling people to cool off, swim, raft or just take the scenic Riverview Nature Trail along the banks.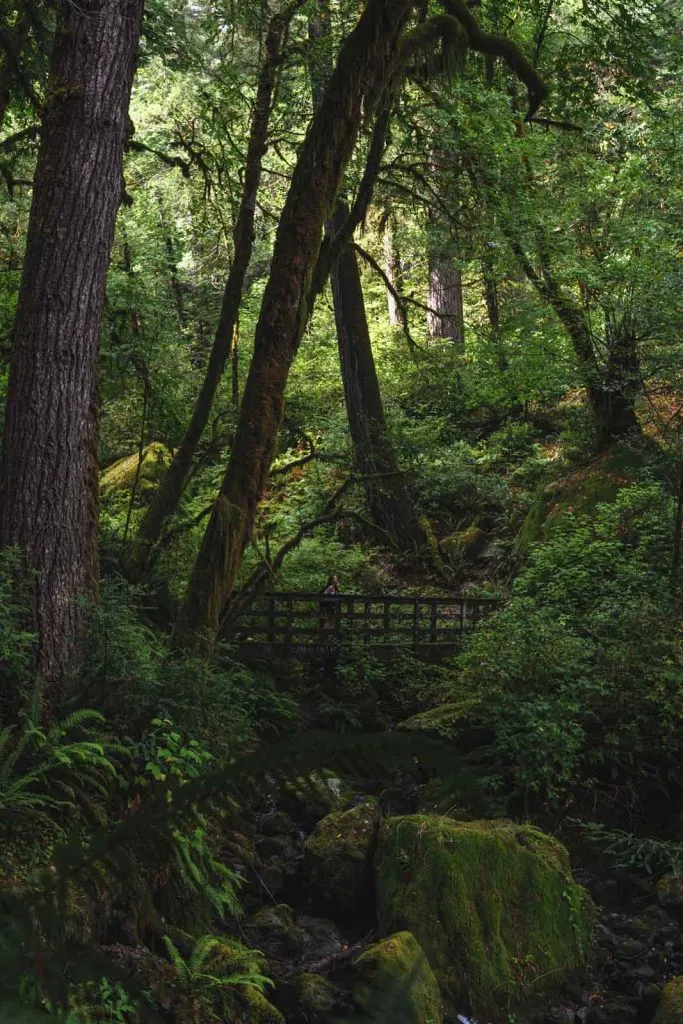 There is a campsite located at the park which has several camping spots as well as some rental cabins for those that don't fancy tent or RV life. Overall there are 43 electric and water sites, with facilities such as picnic areas and firewood for sale.
The area is a good spot to base yourself and enjoy the nearby Redwood hikes. There are two Redwood hikes to choose from, both of which offer a little something different. Oregon is one of the very few places in America where you are actually able to see these trees, and not many people know of their existence in the state.
The Redwood Nature Trail is a 1.1-mile loop, the northernmost trail. You can start this hike from Alfred Loeb by walking along the river to the start of the trail. The trees here are not the largest, but they are pretty impressive, and in the winter you'll be able to witness a cascading waterfall as well.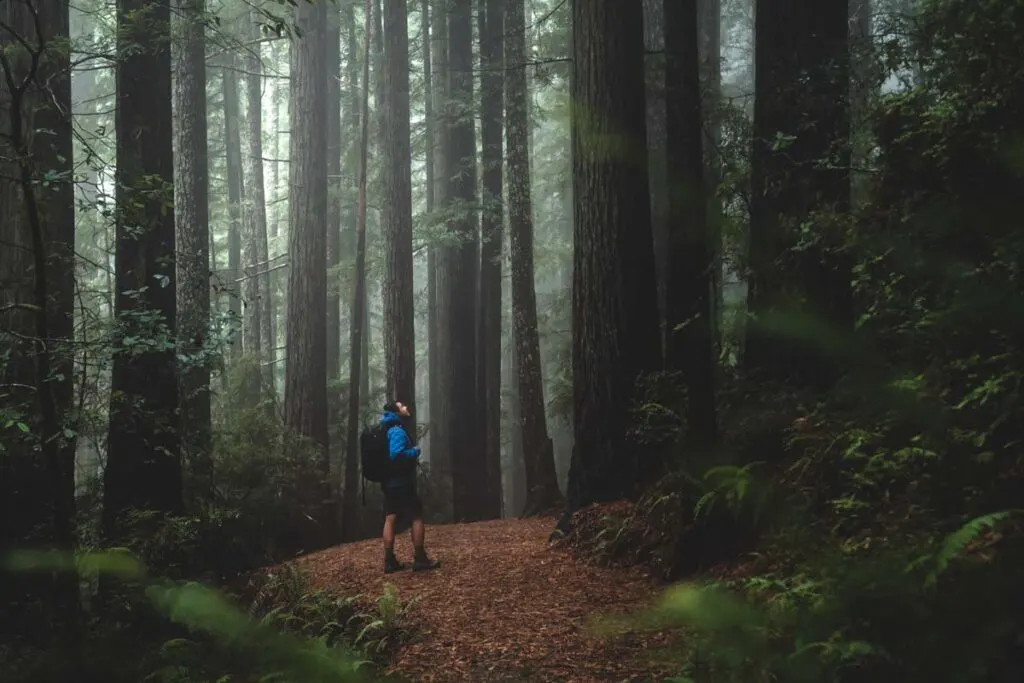 Now, when I say these trees are not the largest, they are still likely to be some of the biggest you have ever seen! Around halfway through the loop, you'll pass the biggest tree in the park at 296 feet tall and an incredible 34 inches in diameter, which is a good indicator of the sort of sizes we are talking about here.
The second trail to consider is the Oregon Redwoods Trail, which is a little longer at 1.6 miles and about 35 minutes away from Alfred Loeb. This particular loop is home to a few more groves of Redwoods and can be accessed straight from the designated parking lot.
The biggest trees can be found at the lowest part of the trail, with deep ferns hugging their base. The biggest tree of them all can be found as you return up to the ridge, the perfect grand finale.
---
RELATED: How to See The Redwoods in Oregon
---
More Things to Do on The Oregon Coast
We hope this guide helped you plan your southern Oregon coast adventure! Check out more posts on the Oregon Coast and even more adventures around the state.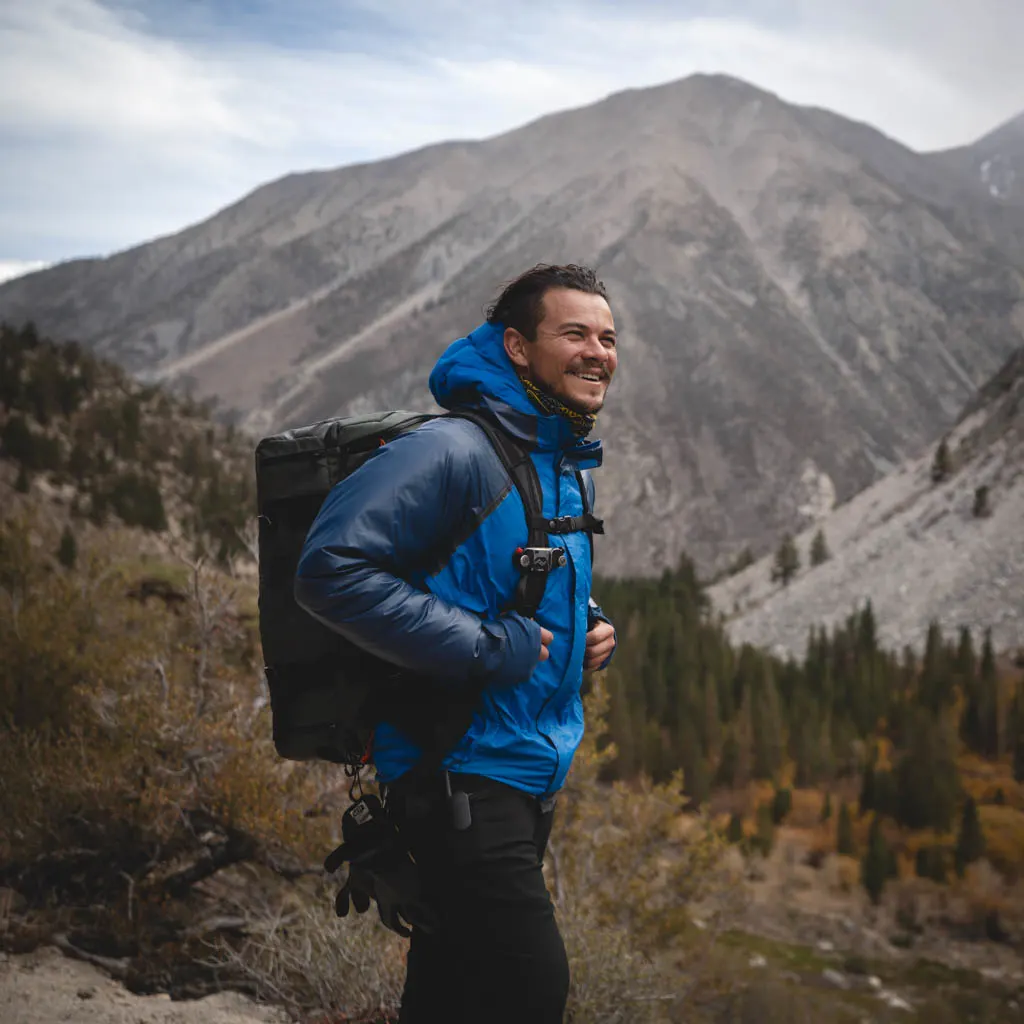 Oregon native and explorer at heart. Loves tackling expeditions around the world and drinking a good beer at the end of the day. PNW obsessed, VW nerd, and surf or snow riding fanatic.