Situated about two miles north of Bandon along the southern Oregon coast, Bullards Beach State Park is a favorite amongst outdoor enthusiasts. The park features over four miles of soft sandy beach, where visitors can bike, ride horses, beachcomb, or simply sit back and relax.
There are also multiple hiking trails, spectacular bird-watching opportunities, boat launch facilities, and a historic lighthouse. If one day at Bullards Beach State Park isn't enough, you can stay a night or two at the well-appointed campground.
Below you'll find our guide to Bullards Beach State Park, including things to do, info about the campground, and things to do nearby.
Bullards Beach State Park
---
Bullards Beach
Bullards Beach State Park is blessed with over four miles of beach. Unsurprisingly, this sandy stretch is one of the center points of the park. Visitors flock here to partake in classic beach day activities like swimming and suntanning in the summer.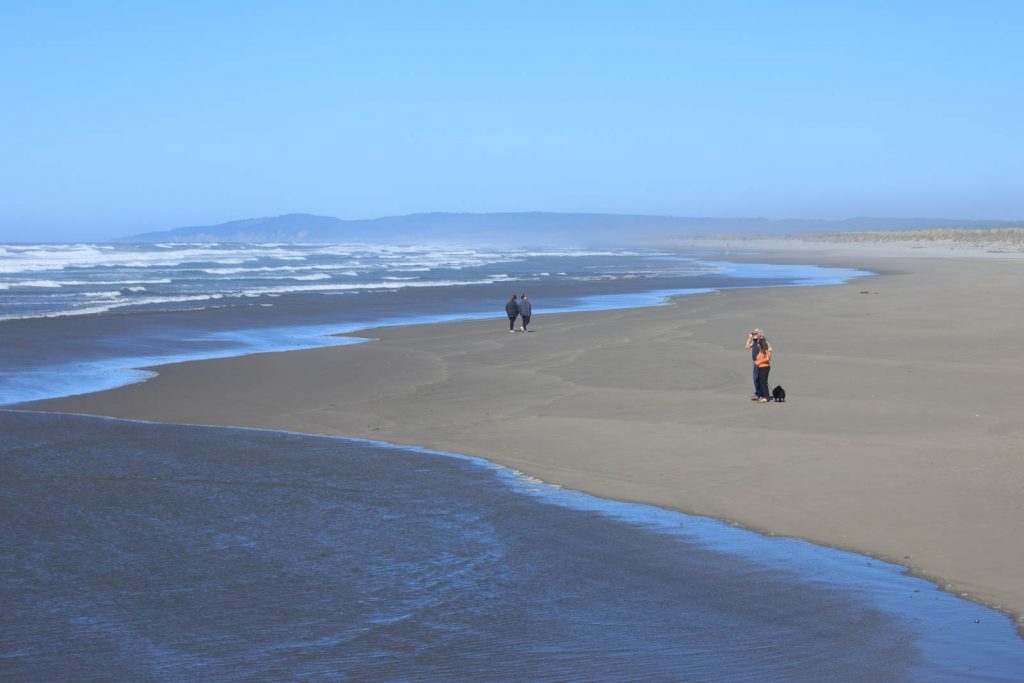 However, even if you're not here during prime beach season, there are plenty of fun ways to enjoy the shoreline. You can comb the beach for shells and driftwood, and as you stroll, you'll likely see a variety of wildlife.
For example, harbor seals are often seen swimming in the surf or resting along the coastline. In addition, birds love the beach, and you'll likely spot brown pelicans, gulls, and cormorants, among other species.
---
RELATED: 23 Amazing Beaches in Oregon and What To Do Nearby
---
Bullards Beach State Park Hikes
The path from the campground to the beach is the most popular trail at Bullards Beach. The route is about a mile long and leads through lowland forests, grassy fields, and sandy dunes. You'll peep views of the scenic Coquille River and the wildlife refuge that sits on the other side.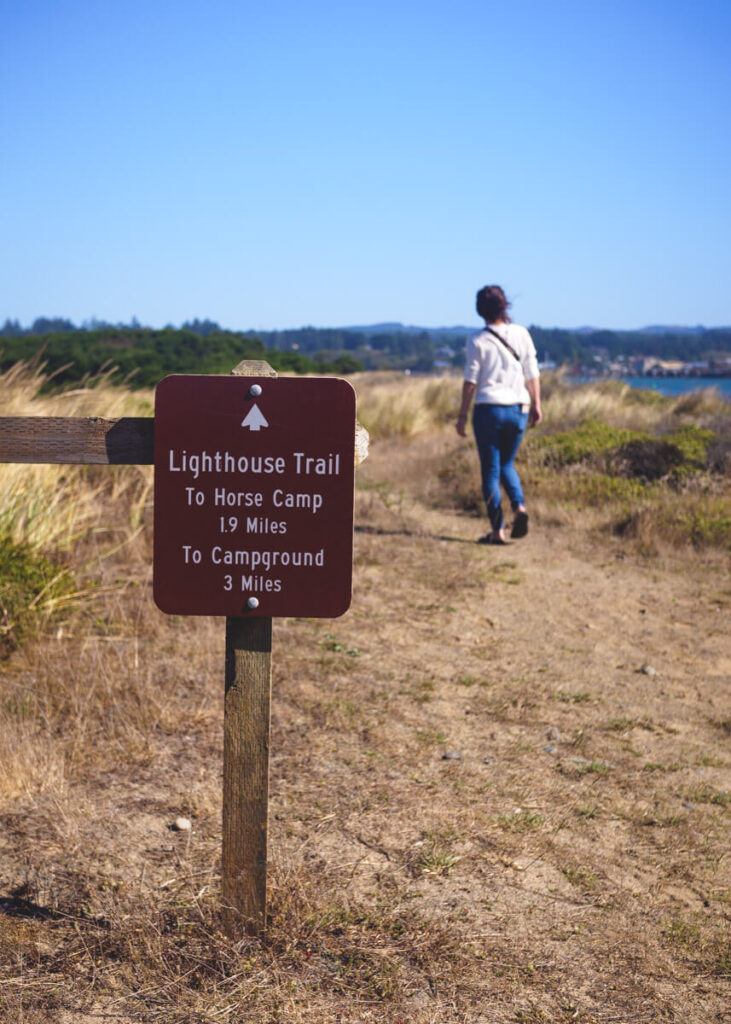 Once you reach the beach, you can continue walking along the compact sand and enjoy postcard-perfect vistas of jagged sea stacks and crashing waves. In addition to the four-plus miles of beach, visitors will find a variety of coastal hiking trails at Bullards Beach State Park.
The Coquille River Lighthouse Trail is a short stroll, but it's worth traversing. The path leads to the historic Coquille River Lighthouse and the jetty beyond. As you make your way along the trail, you'll get sweeping ocean views and likely lots of wind – so dress accordingly!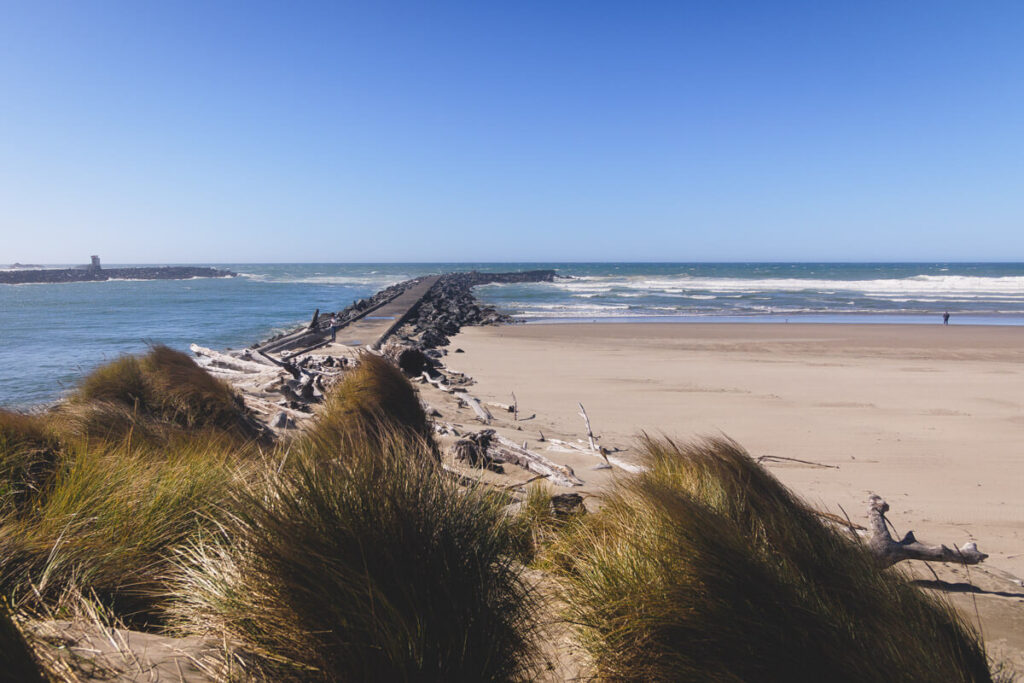 Check out the Bullards Beach North Loop Trail for a more strenuous trek. This moderate trail encompasses the park's northern side and features shaded forests, grassy dunes, and beautiful coastal views.
Note that a large section of this trail comprises deep, soft sand. The sandy spots are hard to traverse, so this otherwise easy trail is rated moderate.
---
RELATED: 17 Breathtaking Oregon Coast Hikes
---
Bike Around Bullards Beach
Cycling is another popular pastime at Bullards Beach State Park. Take a spin along the paved path from the campground to the beach, or let your wheels carry you along the compact sand along the coast until you find the perfect spot to chill out and enjoy the views.
Horses at Bullards Beach
Horses are welcome at the park, and there's even a separate horse camp for those who choose to visit with their four-legged friends. From the campground, equestrians will have access to the beach and dunes.
In addition to the beach, the Bullards Beach North Loop Trail is a popular spot for horseback riding.
Coquille River Lighthouse
Don't leave the park without stopping by the Coquille River Lighthouse. The lighthouse dates back to 1895, when it was built to help sailors navigate the bar at the river entrance. Today, this historic structure is open to the public.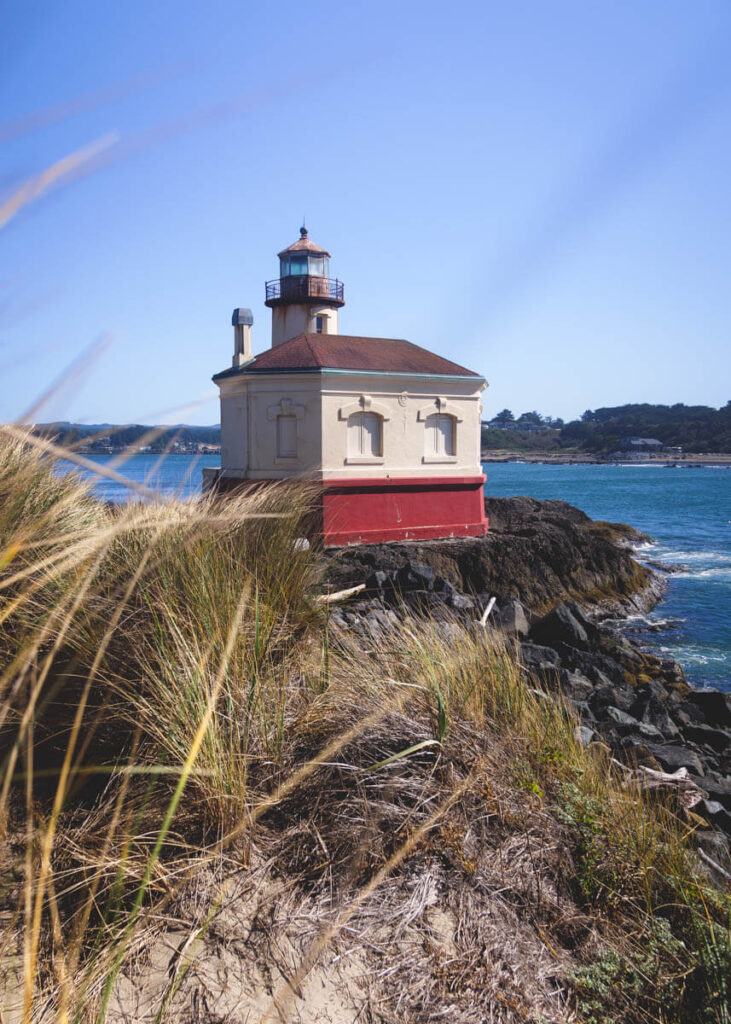 From mid-May through late September, you can hear volunteers interpret the history of the iconic lighthouse and the surrounding area. The lighthouse sits at the southern end of the beach and is accessible via a short trail from the parking area.
---
RELATED: 11 Oregon Lighthouses & The Adventures Nearby
---
Camping at Bullards Beach
Those who want to experience this scenic area for more than a few hours are in luck. Bullards Beach State Park has a large campground nestled amongst the shore pines that caters to all types of visitors. There are nearly 200 full hook-up and standard electric sites scattered around three different loops.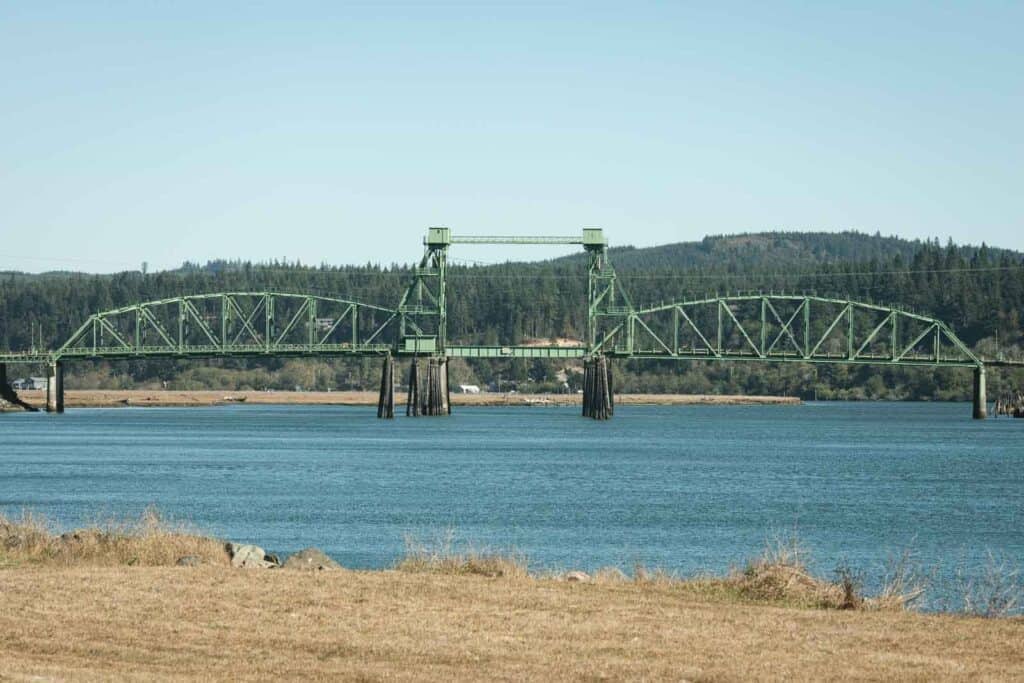 The campground also has a dump station, reservable picnic shelters, and firewood for purchase. There is even an area tailored for hikers and bikers with storage lockers equipped with solar-powered USB charging ports.
In addition, equestrians will find a horse camp with eight primitive sites with beach access. The campground is open year-round, and reservations are available up to six months in advance.
Even those who prefer the ritz to the rugged will find a comfortable place to stay at Bullards Beach. The park offers 13 pet-friendly yurts along the coast. The yurts are available year-round, and reservations are required.
---
RELATED: 28 Cool Oregon Coast Campgrounds & Glamp Sites to Stay At
---
What's Near Bullards Beach
Bandon Beach
The fun doesn't end where the park borders begin. If you'd like to explore more of the nearby area during your time at Bullards Beach State Park, head to Bandon Beach.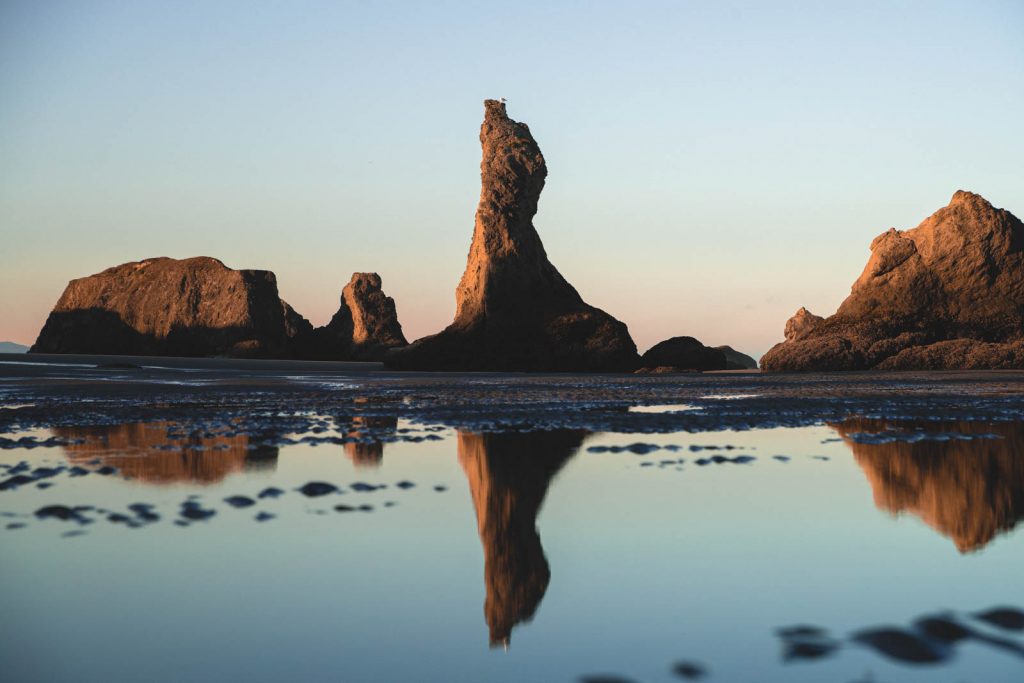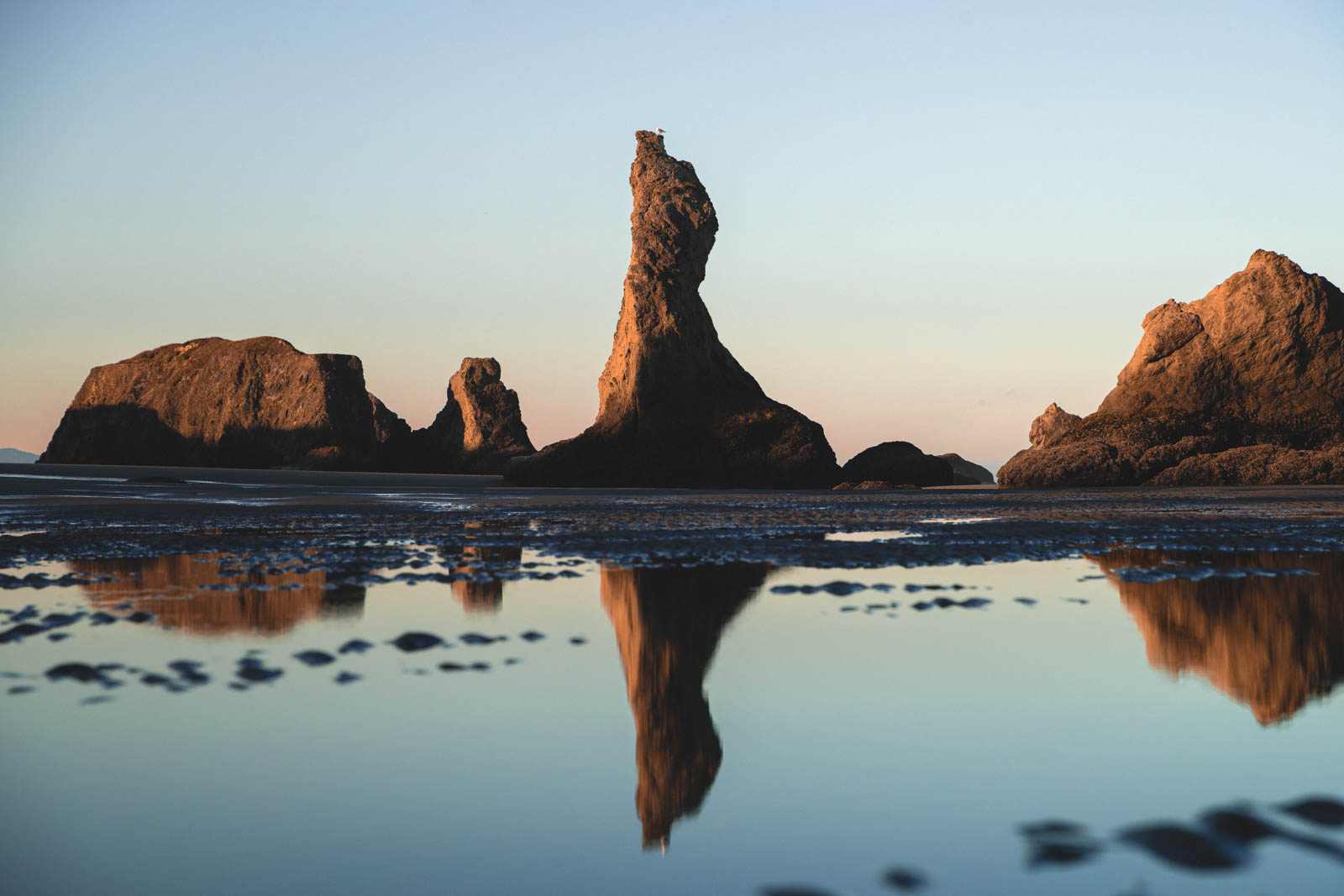 Renowned for its staggering sea stacks and epic tide pooling opportunities, Bandon Beach is one of the most famous beaches along the Oregon coast!
---
READ MORE: 9 Cool Adventures Around Bandon Beach, Oregon
---
We hope this post helped you plan your trip to Bullards Beach State Park! Don't forget to check out other Oregon State Parks and more adventures along the Oregon Coast.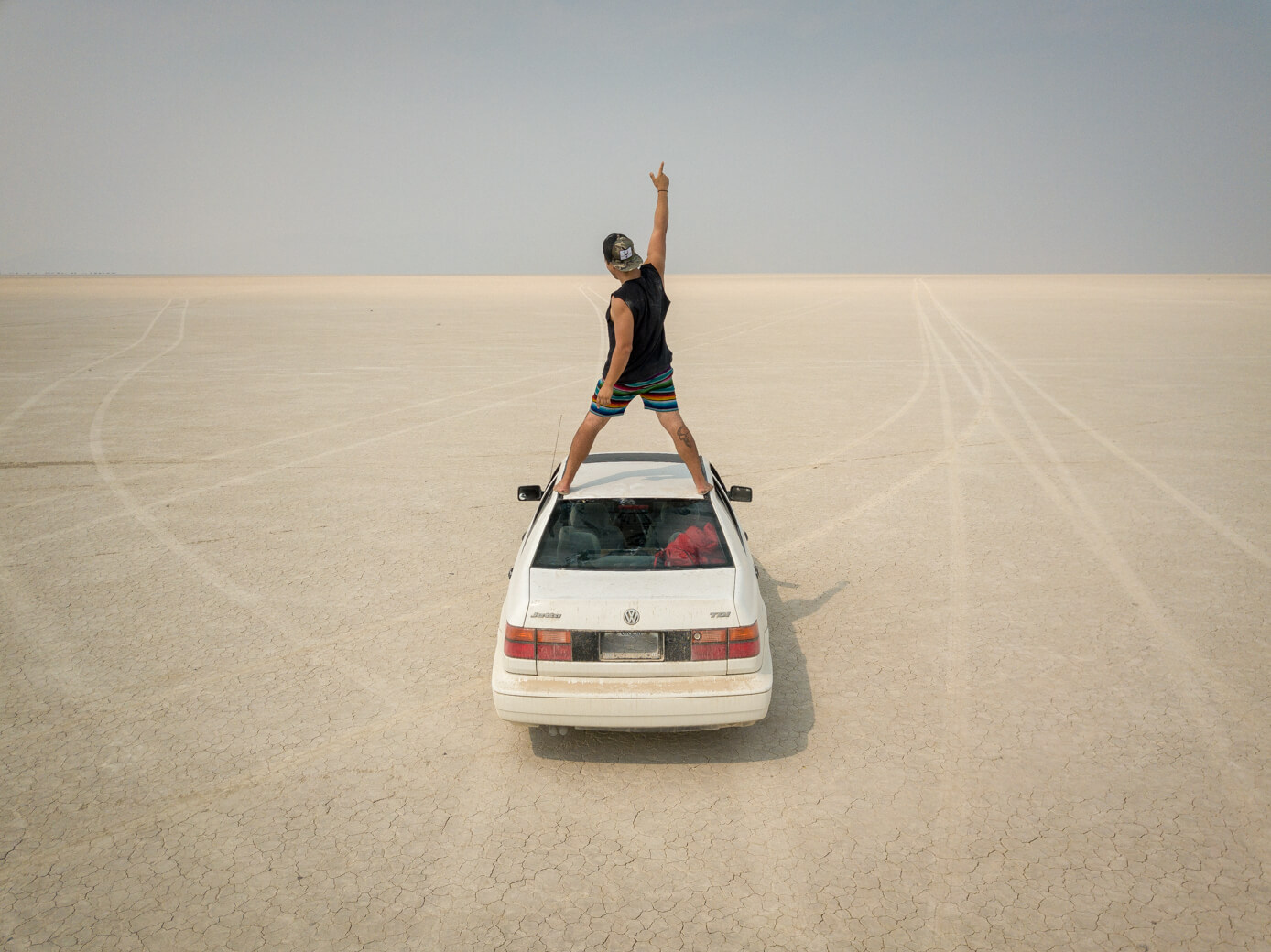 Oregon native, photographer, videographer, adventurer.