Famous for its incredible, towering rock formations, tide pools brimming with life, and plenty of wildlife to spot, Harris Beach State Park is an incredible destination to explore. Located in Brookings, it offers some of the best of the Oregon coast, with plenty of viewpoints and adventurous activities.
No matter if you only have a day or a whole weekend, there is plenty to enjoy. The day-use area has plenty of amenities and parking, and there is also a large camping site, ideal if you are looking to prolong your adventure. Here's everything you need to know about adventuring around Harris Beach State Park.
Harris Beach State Park
---
Tide Pools Around Harris Beach
Be sure to go tide pooling when in Harris Beach State Park! It is one of Oregon's seven designated Marine Gardens, with plenty of tide pools teaming with life. Many of the tide pools can be found by the campground area, a short walk along a trail.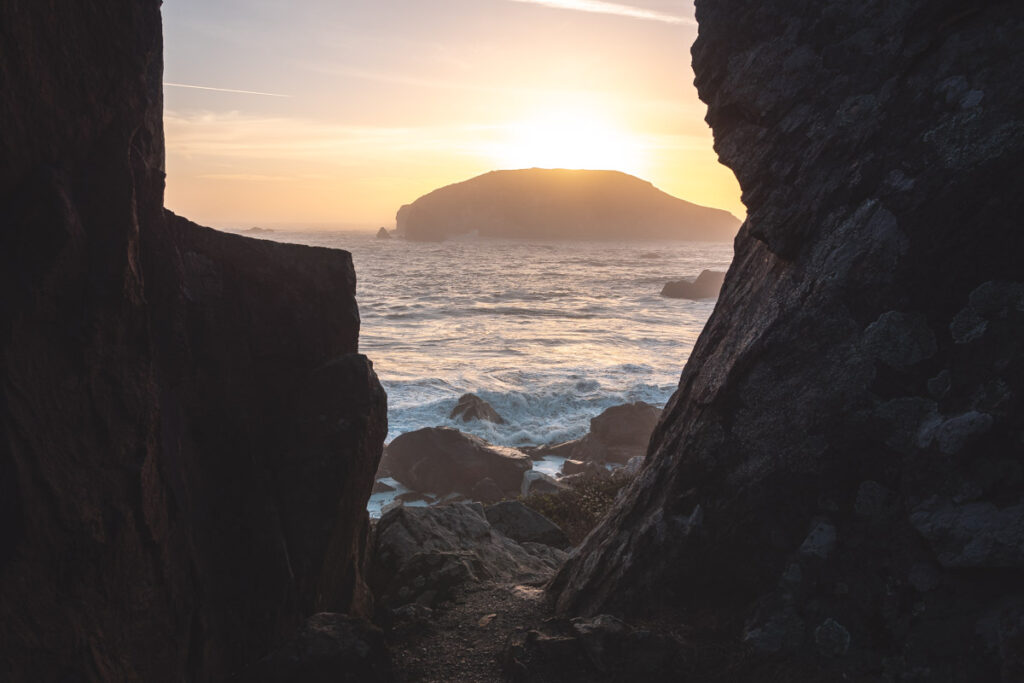 If you visit at low tide, you'll be treated to a rainbow display of hermit crabs, sea stars, and green anemones that call the pools their home. Although it is a fascinating place to explore, always be aware that it is a protected area so that nothing can be removed.
Paddling/Kayak Tours Harris Beach
One of the best ways to explore this rugged coastline is via scenic paddling or kayak tour. Many watery adventures await those that want to see the sights from a different kind of viewpoint. Even beginner paddlers should be able to navigate this stretch of water by taking a guided tour.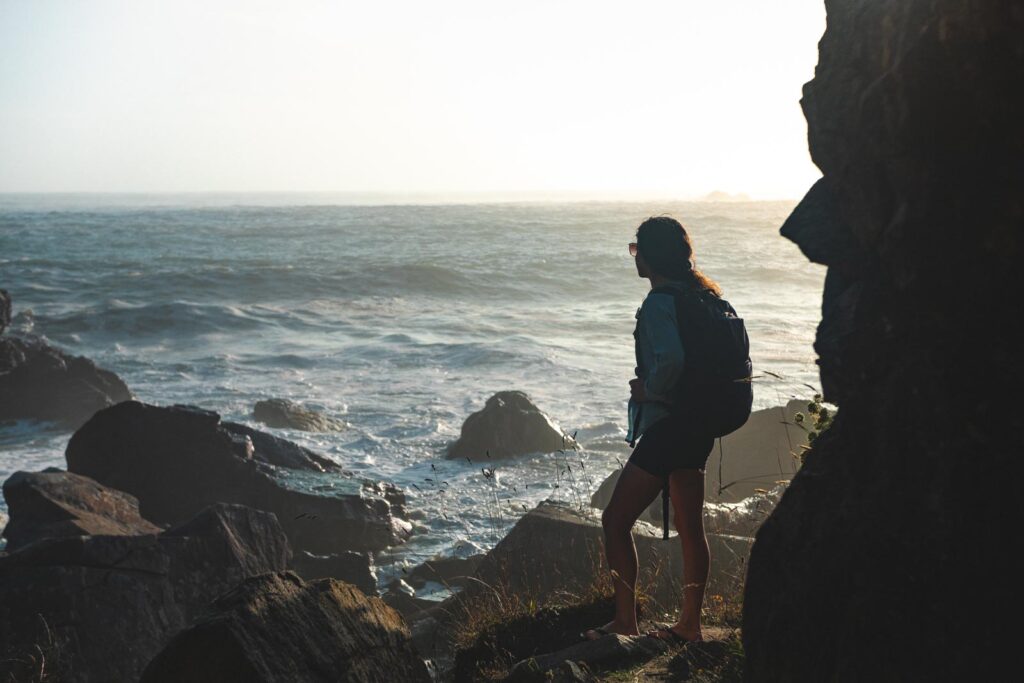 A few companies run these organized excursions, such as the South Coast Tours, a popular paddle tour company. You can choose to head out for either two hours or four hours, paddling across Brookings and Chetco Point.
If you are a more experienced paddler, then there are long tours available that will take you as far as some of the magical rock formations and arches in the Samuel H. Boardman Corridor. Some overnight expeditions and kayak fishing tours are available, so there are various options to meet your paddling explorer needs!
---
RELATED: 7 of The Most Legendary Rivers For White Water Rafting in Oregon
---
Wildlife Watching Around Harris Beach
Wildlife viewing opportunities are plentiful in Harris Beach State Park. Keep your eyes out for harbor seals and California sea lions just off the shore. You may also see gray whales out to seal, migrating in winter and spring.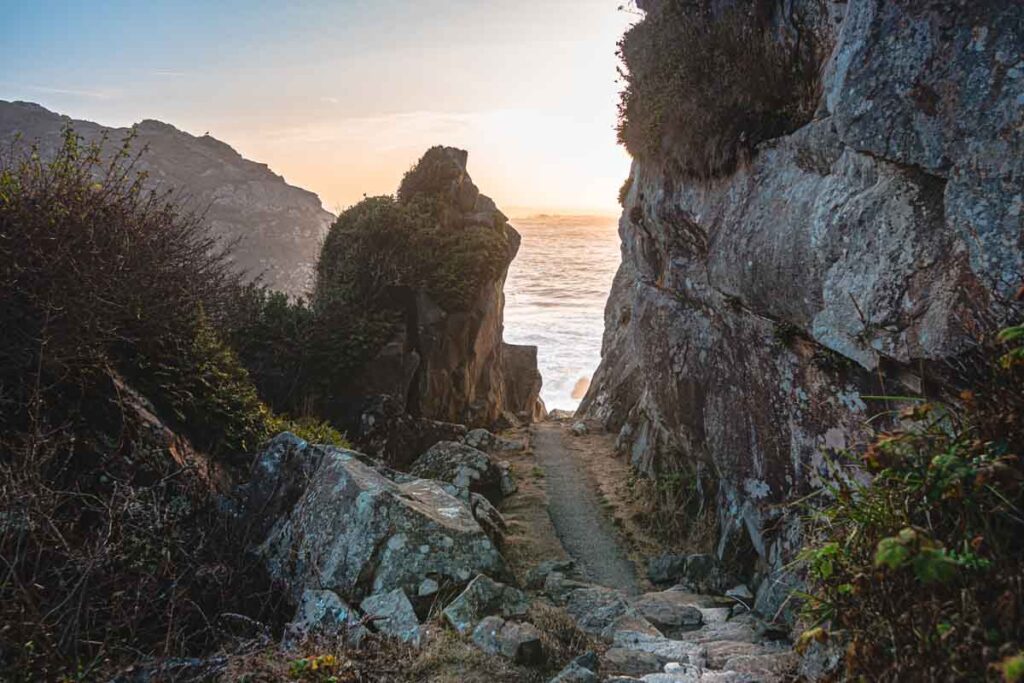 Bird Island, the largest island off the Oregon Coast, is a National Wildlife Sanctuary, so bring your binoculars for a chance of seeing a range of rare birds, such as the tufted puffin.
Hiking Around Harris Beach
There are some spectacular hikes, scenic walking paths, and breathtaking viewpoints at Harris Beach State Park, most of which are easily accessed.
The best way to explore the park is to walk from one end of the beach to the other. It is a stunning walk, but if you are short on time or fancy a smaller stroll, the route can be split into smaller sections.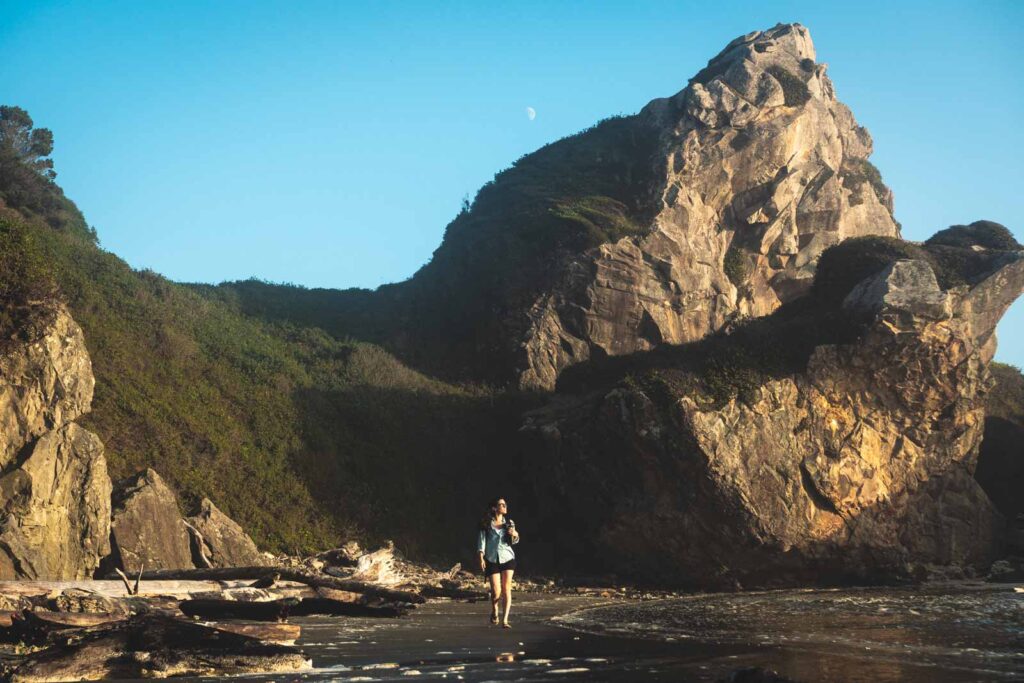 Harris Beach Trail to Harris Butte (0.6 miles, easy) – This part of the walk will take you on a nice stroll along the sand, where you can really admire the rocky outcroppings located just offshore.
It is mostly uphill but is very doable, especially when you are rewarded with some gorgeous views of Harris Beach up and down the coast. It can also be a great spot to view the sunset if you manage to time it right.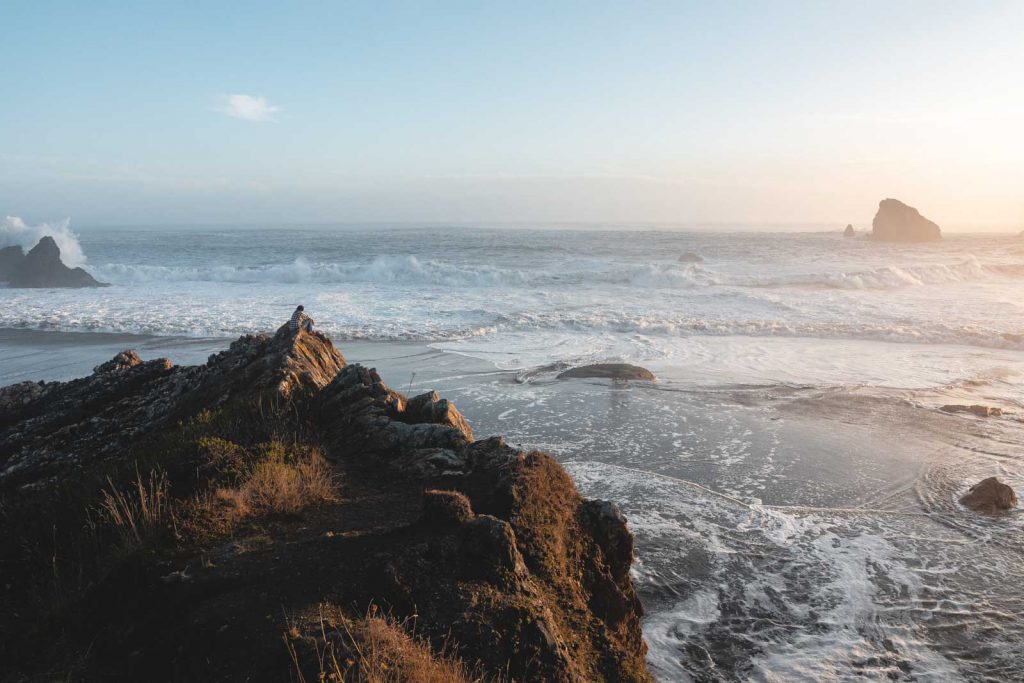 Rockaway Beach Trail (0.4 miles, easy) – This part of the rocky coastline is great if you don't mind a bit of rock scrabbling. This fun little walk will take you down to Rockaway Beach.
South Beach Trail (0.4 miles, easy) – This is a really nice, easy, paved hike making it pretty accessible. The path goes right down to the beach, with some beautiful rocks and driftwood along the coastline. You may be able to spot a harbor seal on the rocks.
Harris Butte Trail (0.3 miles, easy) – This is a very short hike, taking under 10 minutes from the trailhead up to the top of the butte. When the sun is out, the views are incredible.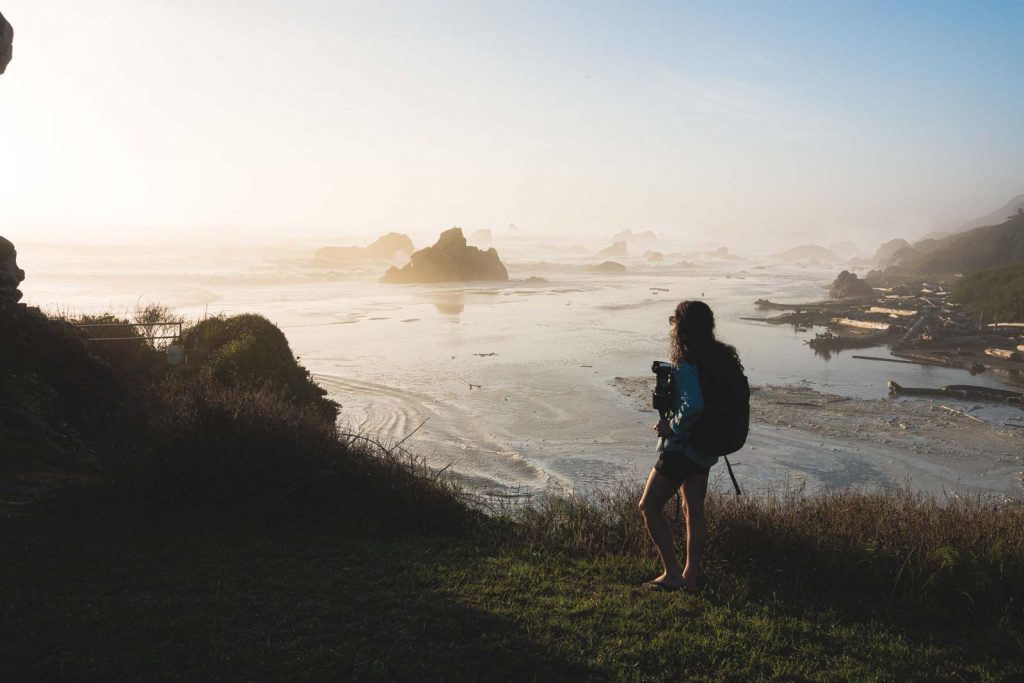 Sunset Point Trail (0.3 miles, easy) – Sunset Point Trail follows much of the scenic coastline and is perfect for a gentle stroll, connecting viewpoints and overlooks along the way.
All of these trails are connected so you can just simply walk all of it totaling about two miles or so.
---
RELATED: 7 Adventurous Things to do in Brookings, Oregon
---
Camping at Harris Beach State Park
Stay close to all the action by using the year-round camping facilities at Harris Beach State Park. Some sites are first-come, first-served, while others can be reserved. There are 65 full hookup sites, 25 electrical sites with water, 59 tent sites, and 6 yurts, great if you fancy an alternative camping experience.
There are plenty of facilities, such as an RV dump station, firewood, flush toilets, and hot showers, making it the ideal place to base yourself when exploring the area.
---
RELATED: 21 Cool Yurts in Oregon For a Memorable Stay
---
What to Do Near Harris Beach State Park
Pistol River
Pistol River State Scenic Viewpoint is located near Brookings, set in the dunes of this southern part of the state. The river that feeds these dunes helps to make the area unique, plus the fact that the dunes actually grow in the spring and summer. Head here for ocean windsurfing, hiking, birdwatching, and exploring.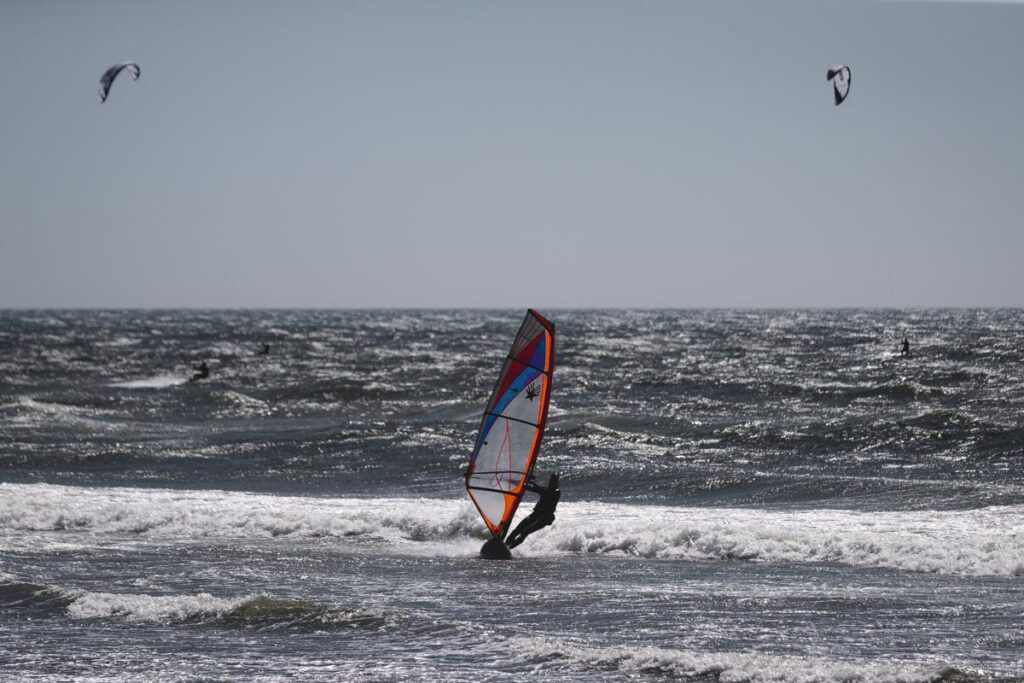 Samuel H. Boardman Scenic Corridor
Picture secluded beaches, incredible offshore rock formations, and craggy bluffs that stretch for 12 miles along this incredible section of coastline.
The Samuel H Boardman Scenic Corridor is one of the most picturesque spots in this part of the state, with enough picnic areas, viewpoints, and trailheads to keep you entertained for days. Cape Ferrelo Viewpoint, Arch Rock, Natural Bridge, and Whaleshead Beach are must-stops.
Gold Beach
Named after its role in the Oregon gold rush, stunning Gold Beach is located in the mouth of the Rogue River.
It is a fantastic beach destination, and with the limited development in the area, it withholds its wild and ancient appearance. The seaside hills make for some pretty brag-worthy hikes, and the jet boat tours are a great way to see the area.
---
READ MORE: 15 Adventurous Things to Do Around Gold Beach, Oregon
---
Redwood Trails
Strap on your hiking boots and take one of the two trails that allow you to get up close to some of the best, mighty redwoods in the state.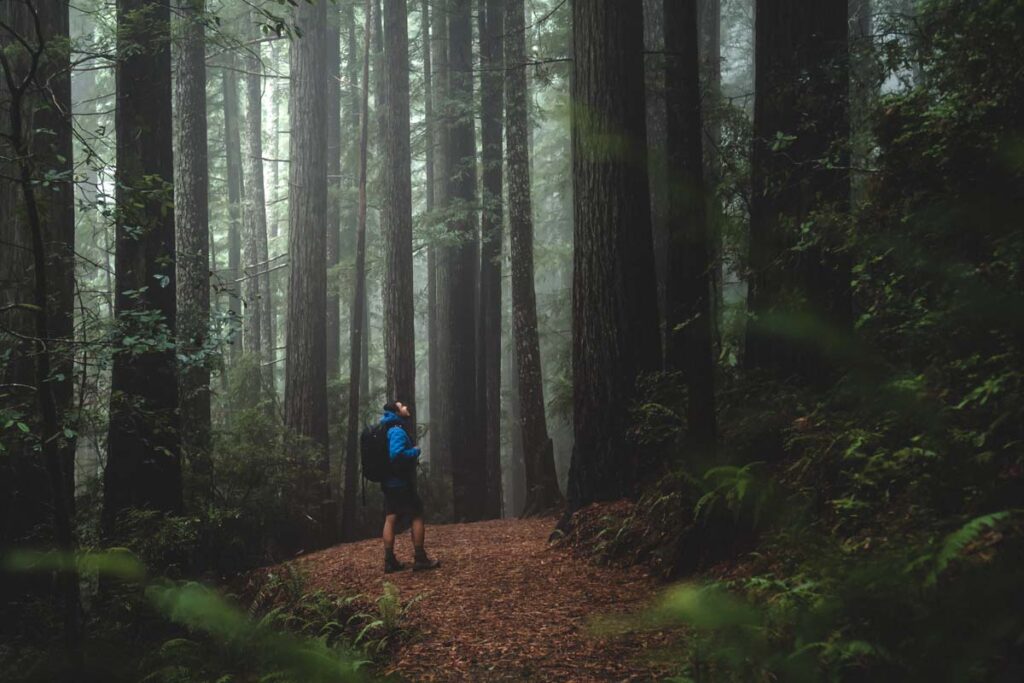 Pick from either the Oregon Redwood Trail, a 1.6-mile loop near Brookings, and the Redwood Nature Loop in Loeb State Park, home to a tree that's 296 feet tall and 34 inches in diameter and about 800 years old.
More Oregon Coast State Parks
We hope this post helped you better explore Harris Beach State Park! Check out more posts on the Oregon Coast and even more adventures around the state.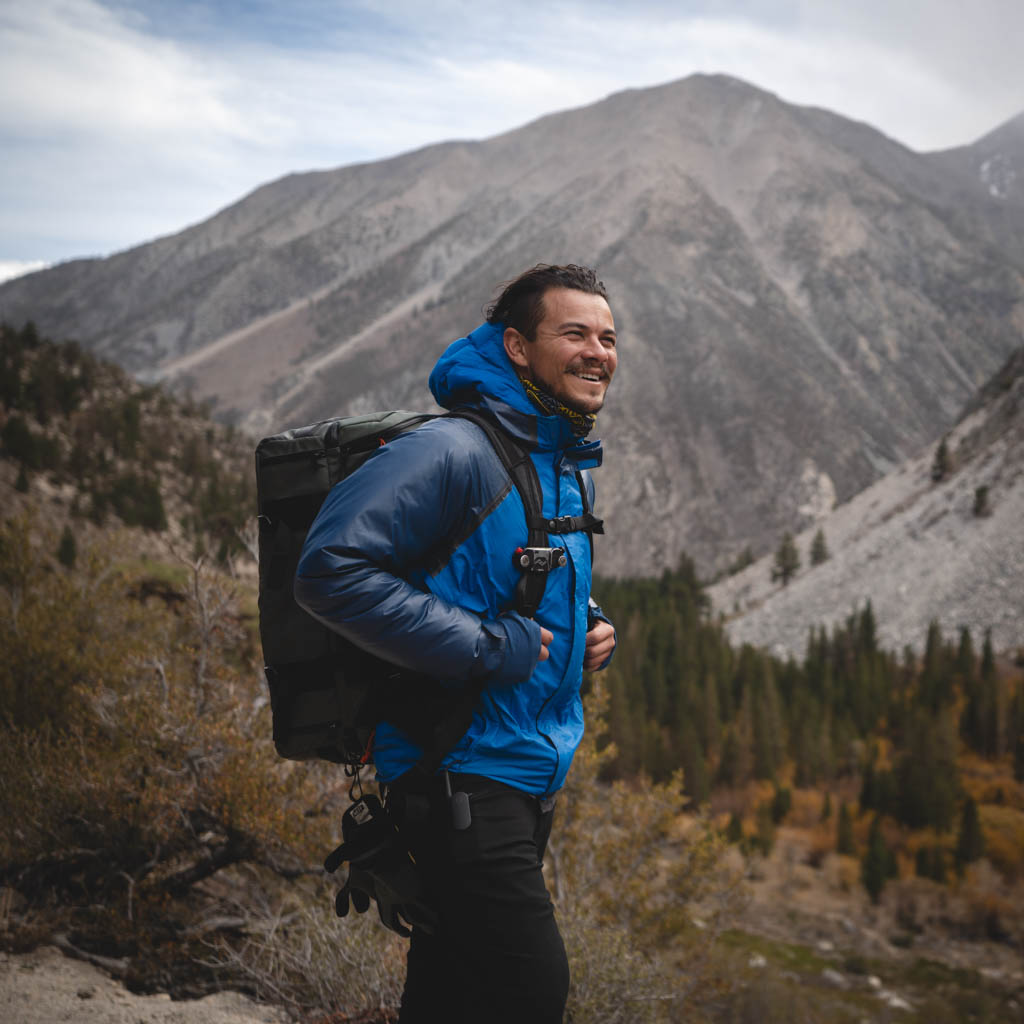 Oregon native and explorer at heart. Loves tackling expeditions around the world and drinking a good beer at the end of the day. PNW obsessed, VW nerd, and surf or snow riding fanatic.