Situated near Oregon's southern border, Brookings is a coastal gem that often gets overlooked by some of the state's more popular and convenient beach town destinations. However, those who skip out on this beautiful spot miss some incredible offerings.
Brookings is a quintessential west coast town with stunning seascapes, cliffside overlooks, soft golden sand beaches, windswept dunes, and a cornucopia of unique flora and fauna.
Whether you're looking for a relaxing day in a spot that never gets overcrowded or somewhere to reconnect with nature, there are plenty of adventurous things to do in Brookings. So whatever you do, don't make the mistake of skipping over this beautiful spot in southern Oregon.
Things To Do in Brookings, Oregon
---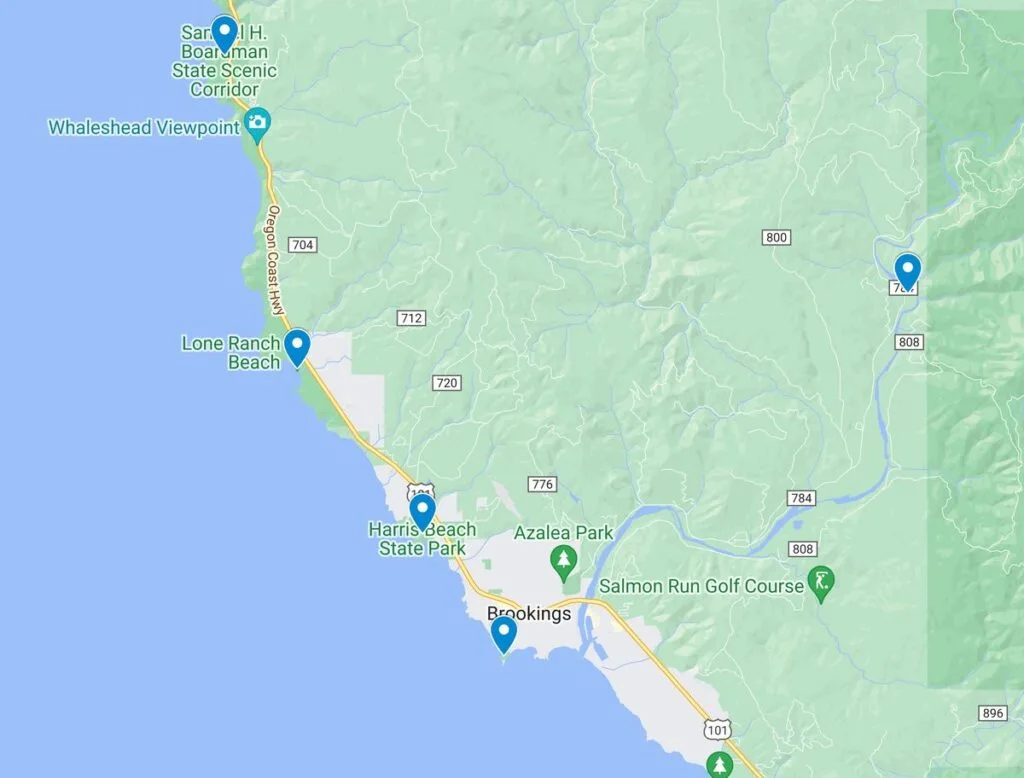 1. Chetco Point Park
Chetco Point Park is one of the best things to do in Brookings. Situated on a small peninsula off the coast, this seaside park offers some of the best views in town. It also boasts lush hiking trails and some seriously beautiful beaches.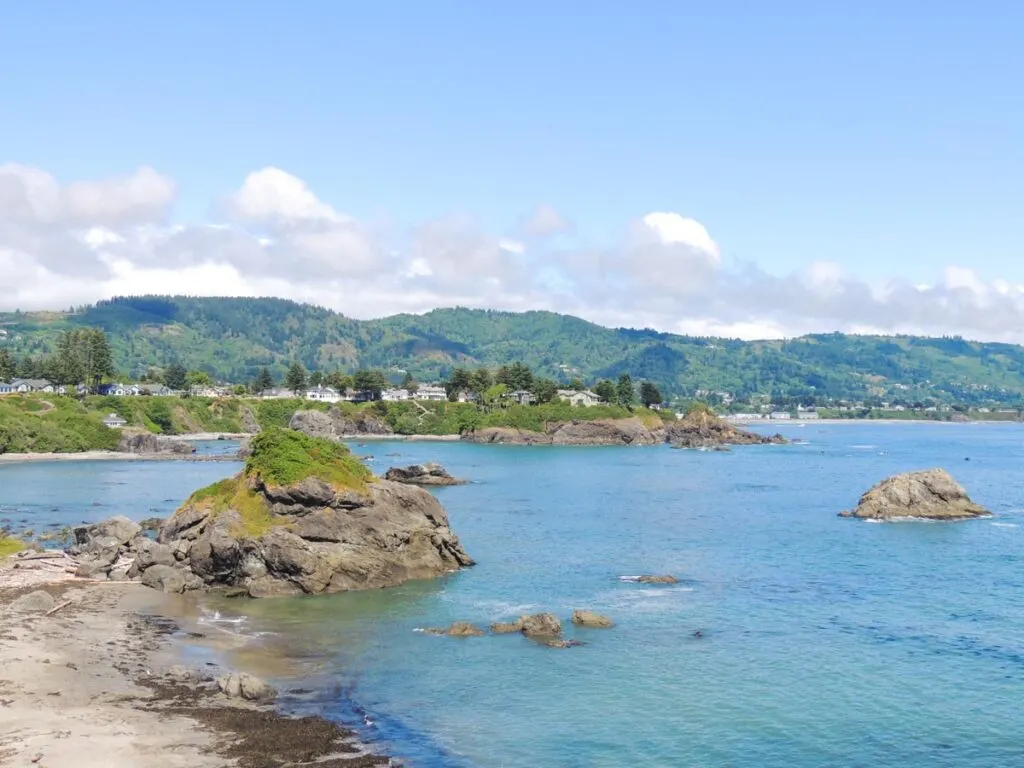 As you meander through the park, you'll be able to enjoy views of the ocean, the St. George Reef Lighthouse, Macklyn Cove, Port of Brookings Harbor, and more. You might also see some small fishing boats bobbing on the water, and if you're lucky, maybe even a whale or two.
Chetco Point Park also features an accessible beach. The soft sand is an excellent place for birdwatching, beachcombing, or simply soaking up some sun! The park is also equipped with various picnic tables and some horseshoe pits.
---
RELATED: Southern Oregon Coast: 13 Epic Stops—Bandon to Brookings!
---
2. Harris Beach State Park
While in town, don't miss Harris Beach State Park, located just north of the city. This is one of the more popular things to do in Brookings, but the park is somehow never overly crowded. It is, however, full to the brim with fun outdoor activities that visitors can partake in.
You could spend countless hours here flying kites, photographing the postcard-worthy sea stacks, combing the beach, or enjoying a scenic picnic.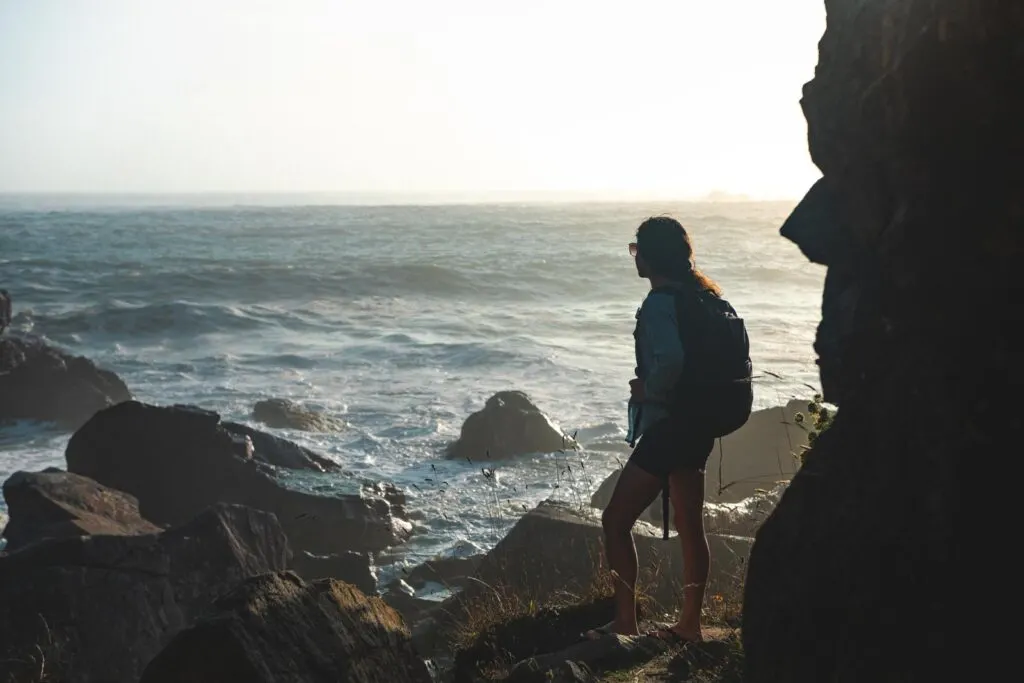 The park also has plenty of offerings for the more adventurous visitors. From hiking and mountain biking to rock climbing and swimming, you'll have plenty of opportunities to get the blood pumping while exploring Harris Beach State Park.
Harris Beach State Park is also home to a National Wildlife Refuge on its aptly named Bird Island. This island plays host to several rare species of birds that breed here, including the tufted puffin, among others.
There is plenty of other wildlife to be seen at the park, including sunbathing seals along the rocky outcrops and lots of marine life hiding in the tide pools.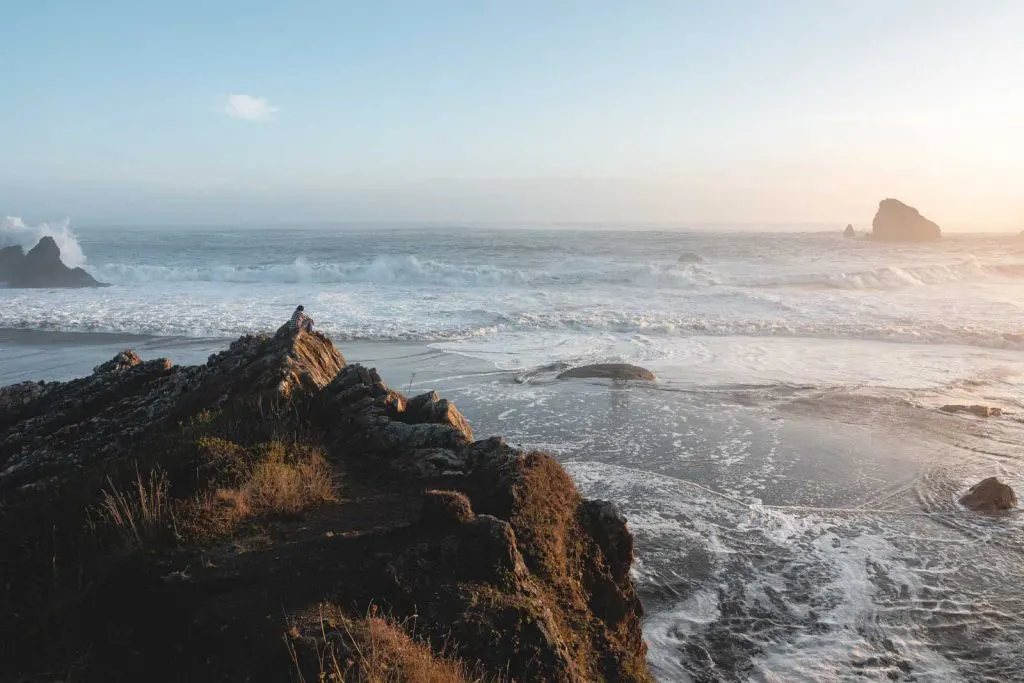 If one day at Harris Beach State Park isn't enough (and let's be honest, it never really is), then check if there are any sites available at the campground.
There are spots for tents and RVs, and even a few pet-friendly yurts for rent. Book earlier rather than later so you can snag a spot that sits off the hill with epic beach views!
---
READ MORE: Your Guide to Harris Beach State Park
---
3. Lone Ranch Beach
Lone Ranch Beach is another highlight of Brookings. Famous for the incredible sea stacks rising from the water and its unique crescent shape, this lovely stretch of sand is a great place to spend a few hours.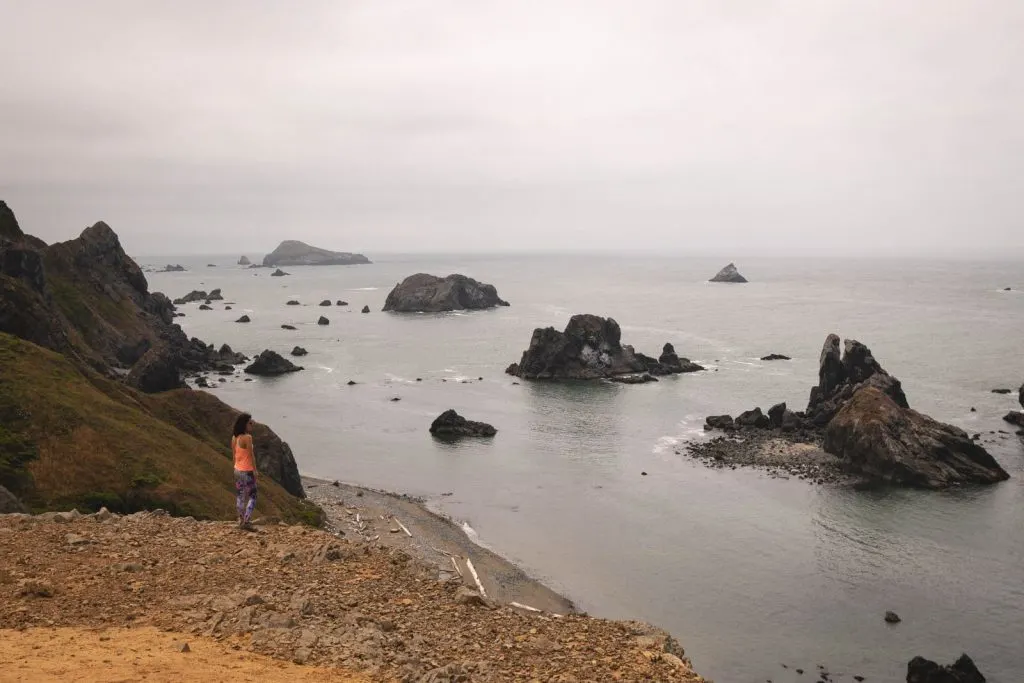 The long coastal trails offer great views of the ocean and sea stacks, and when you're ready for a break, there are several picnic tables along the route. After lunch, you can head to the beach to collect seashells or check out the tidepools and seek out starfish, guppies, crabs, and other marine life.
While this beach is part of the Samuel H. Boardman State Scenic Corridor (wait for it…), we are mentioning it separately because it seems to fall right off the list for most people's visits!
We found this beach to actually be one of the coolest spots because there are few people, gorgeous views, and equally epic sea stacks, so if you're thinking of skipping this part, don't!
---
RELATED: 23 Amazing Beaches in Oregon and What To Do Nearby
---
4. Samuel H. Boardman State Scenic Corridor (Most Popular Thing to do in Brookings!)
If you're looking for picture-perfect vistas, spending some time at the Samuel H. Boardman State Scenic Corridor is one of the best things to do in Brookings. Running 15 miles up the coast, this stunning waterfront park offers some of the best views in town, if not the entire state!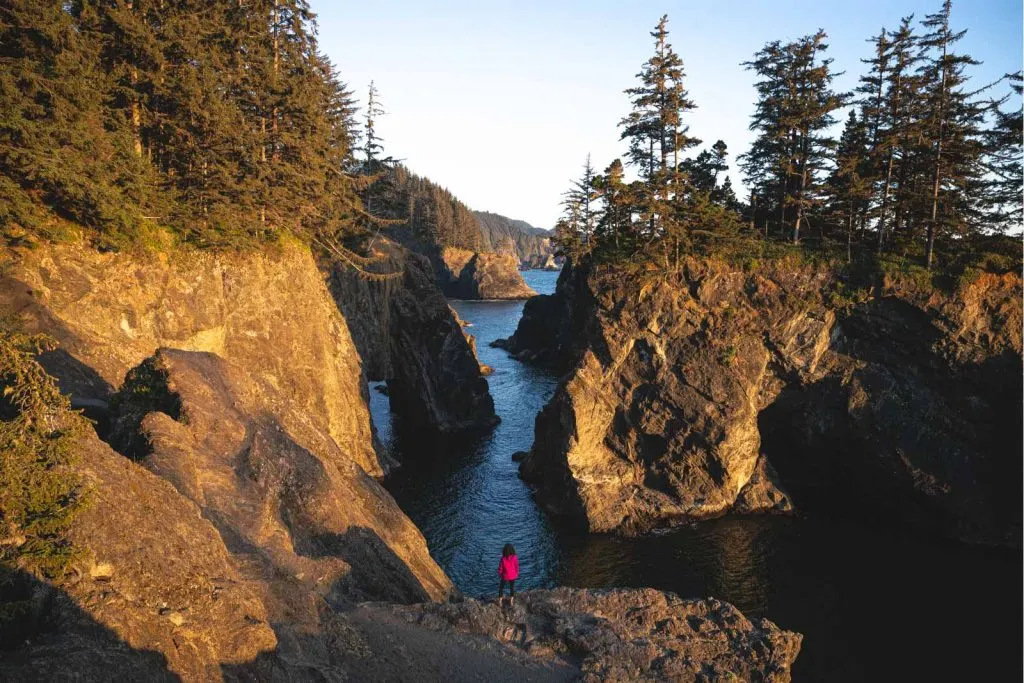 The scenery is quintessential PNW terrain, with towering sea stacks (these never get old), sandy beaches, natural bridges, verdant cliffside forests, and elevated lookouts from which to take it all in. Unlike some of the other coastal areas of Oregon, this spot receives fair weather year-round.
You can hike, bike, or drive along the corridor; just be sure not to miss this spectacular area while in Brookings!
---
READ MORE: Hiking the Samuel H. Boardman State Scenic Corridor
---
5. Alfred A. Loeb State Park
Affectionately known by locals simply as "Loeb," Alfred A. Loeb State Park is a must-see while in Brookings.
Situated in a forest of ancient myrtle wood trees on the banks of the Chetco River, the park is a true oasis. The forest is one of the largest groves of coastal redwoods in America, and you can see these magnificent trees up close and personal via the Riverview Nature Trail and the U.S. Forest Service Redwood Loop.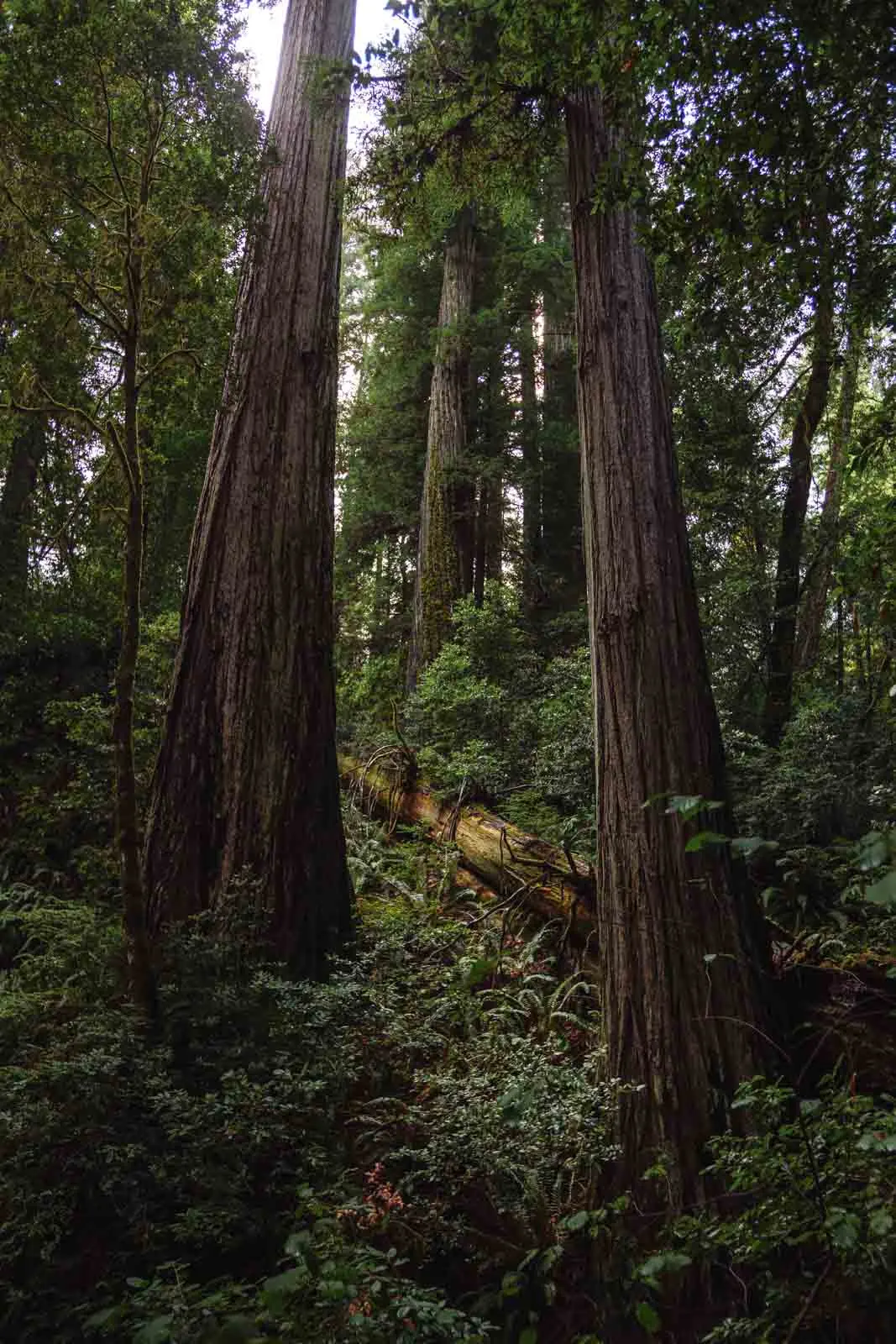 The park is a hub for recreation year-round. In the summer, the river access is much appreciated by paddleboarders, swimmers, and white water rafters. You could also hike along the river's edge or look for wildlife along one of the trails.
A scenic drive up the North Bank Chetco River Road will provide you with some seriously picturesque views, and if you'd like to stay for longer than a few hours, you can pull into one of the dozens of sites at the campground.
There are 43 spots with electric hookups for tents and RVs, along with some cozy rustic cabins for rent.
---
RELATED: 19 Must-Visit Oregon Coast State Parks
---
6. Oregon's Other Redwood Trail
If you loved the redwoods in Alfred A. Loeb State Park, there's another noteworthy place for seeing redwoods in Oregon. The best part is you won't have to wander too far.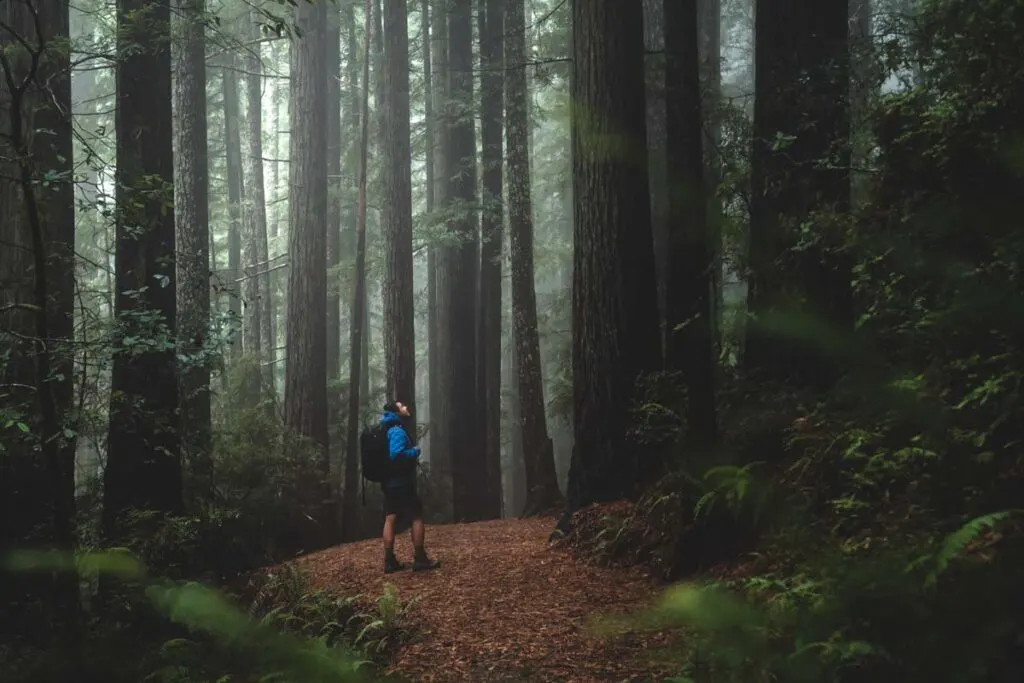 All of the redwoods and the trails to view them are located in the nearby vicinity of Brookings, so you can make this coastal city your home base and explore to your heart's content.
The second spot to see the redwoods is rarely visited, perhaps because of its location down a rough and bumpy road! But that's all the more reason to check it out. Check out our redwoods in Oregon post for more info on how to get here.
---
READ MORE: How to See The Redwoods in Oregon
---
7. Cape Sebastian State Scenic Corridor
If you continue north along Highway 101 from Brookings and the Samuel H. Boardman State Scenic Corridor, you'll run into another incredible area. The Cape Sebastian State Scenic Corridor is not technically in Brookings, but it's absolutely worth the 22-mile drive.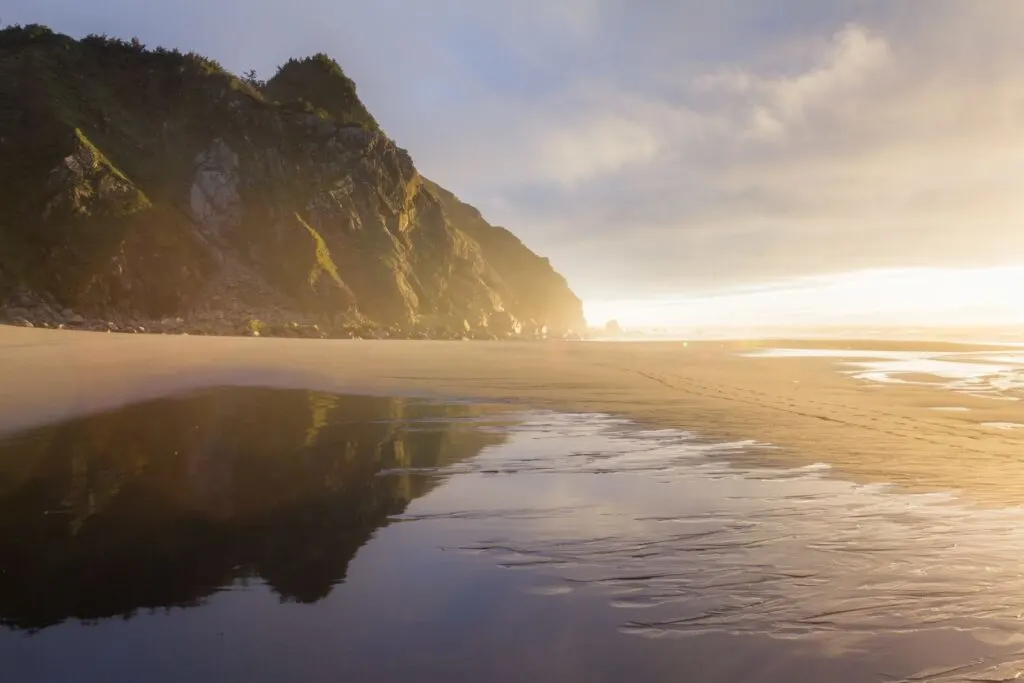 Even if you never leave the parking lot, the views from 200 feet above sea level are hard to beat. Of course, you could easily spend an entire day here.
Hike down to the beach, stroll along the walking trail, and do some beachcombing while you're here. If you're lucky, you may even spot a gray whale on its annual migration route!
---
RELATED: 17 Breathtaking Oregon Coast Hikes
---
Where to Stay in Brookings, Oregon
Brookings is just a stone's throw from the California border, so expect prices here to be a little higher than elsewhere on the coast. Camping is your best bet if you're on a budget, but if you want a more solid base to explore the area, here are some suggestions:
Harbor View: As the name suggests, you'll enjoy great views from this 1-bedroom home, with the large deck the perfect place to take in the sunset. It's well located and well equipped for your stay, including the all-important fast wi-fi connection.
Sounds of the Sea: This 2-bedroom home will place you right in Brookings, the harbor just a short stroll away. The nautical-themed cottage has a rooftop patio for enjoying views of the ocean, and a large backyard equipped with a barbecue.
Romantic Log Home: You couldn't ask for a cozier place to stay than this traditional log cabin complete with a wood stove and hot tub. It's a little way north of the city but within easy reach of Samuel H. Boardman Scenic Corridor and Lone Ranch Beach.
We hope this post help you plan your list of things to do in Brookings! Before you go, don't forget to check out more things to do on the Oregon coast and more adventures around the state.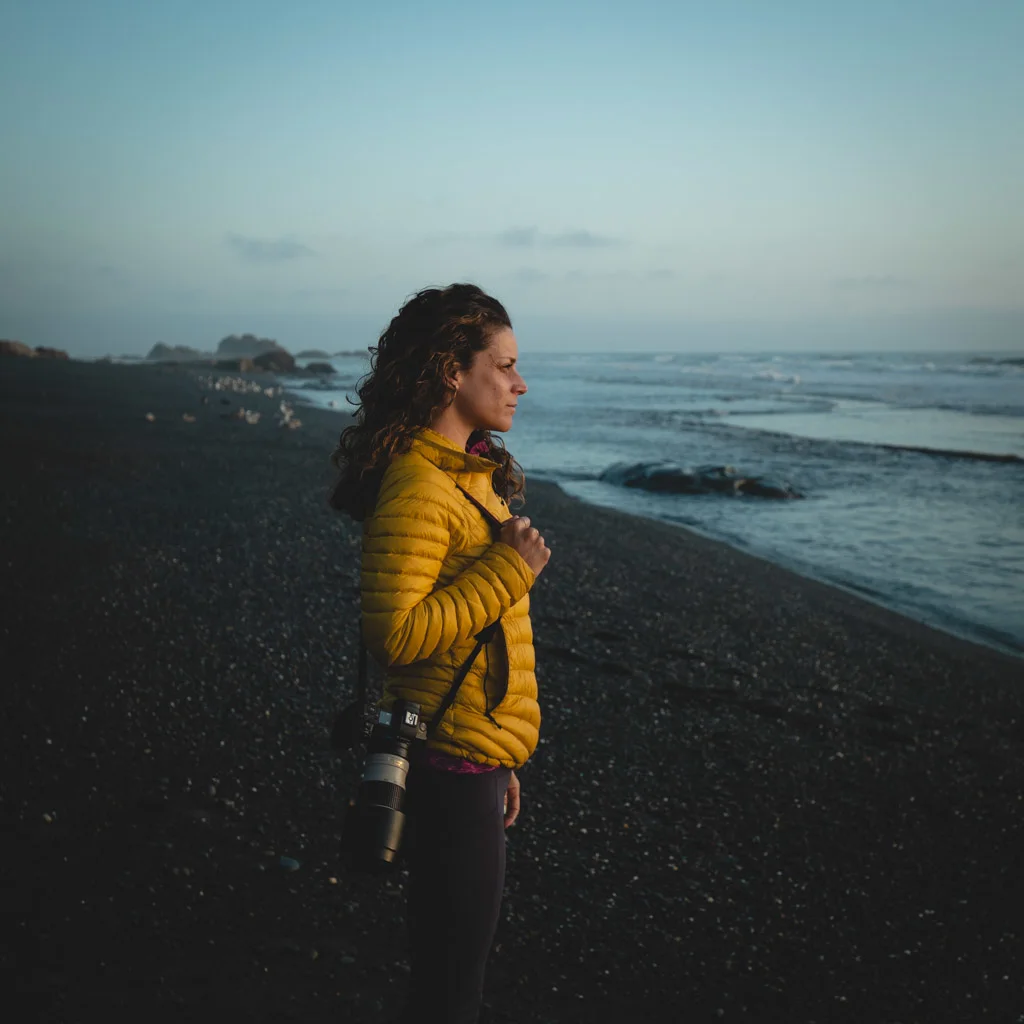 I've been perpetually traveling and living around the world for years but it's hard to beat Oregon and the PNW. After years of road-tripping the area, I guess you can say I know it pretty well! When I'm not writing guides for you, you can catch me somewhere petting a dog, attempting to surf, hiking a volcano, or stuffing my face with bread and cheese.