Journeying from the coast to the desert, you'll find so many things to do in Southern Oregon!
This part of Oregon isn't as commonly visited as the areas around Portland, but as you journey southwards, we think you'll encounter even more epic beaches and stunning landscapes.
The only National Park of Oregon, Crater Lake National Park, is south of the state, and apart from Crater Lake, many of these Southern Oregon attractions are quiet and secluded. You can have a meaningful adventure without having to battle with hordes of other tourists.
So, let's delve into the best things to do in Southern Oregon!
Best Things To Do in Southern Oregon
---
✋ HOLD UP! Don't Forget…
You need some wheels! It's nearly impossible to get around the USA and check out the best adventures without a car! Here are our top recommendations…
🚗 Rent a car
If you don't have your own, renting a car is your best bet!
🚐 Rent a home on wheels
For the more adventurous, rent a van or RV and ditch the hotel.
1. Bandon Beach
Famous for its rugged rock formations, Bandon Beach is an adventurer's playground. A vast mass of sand meets the roaring and crashing waves, with sea stacks that used to be part of an ancient marine terrace.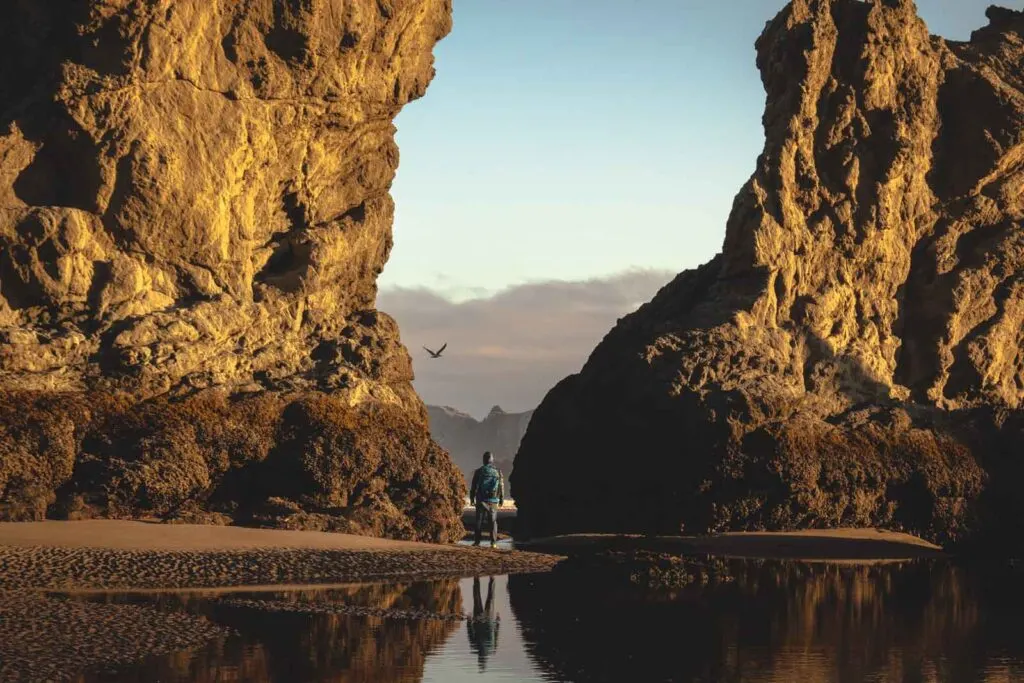 Take a stroll along the Bandon Beach walk, go fat tire biking, or explore Shore Acres and Cape Arago State Parks.
For sunset, head to Cape Blanco Lighthouse, where you can look out to the Pacific Ocean and back towards land.
---
READ MORE: 9 Cool Adventures Around Bandon Beach, Oregon
---
2. Port Orford
The oldest town in this part of Oregon (and the most westerly town in the contiguous states!), Port Orford is home to art galleries, independent shops, and fun bars.
The town boasts a 30-strong fishing fleet. You can even take to the water yourself by going windsurfing, sea kayaking, or scuba diving.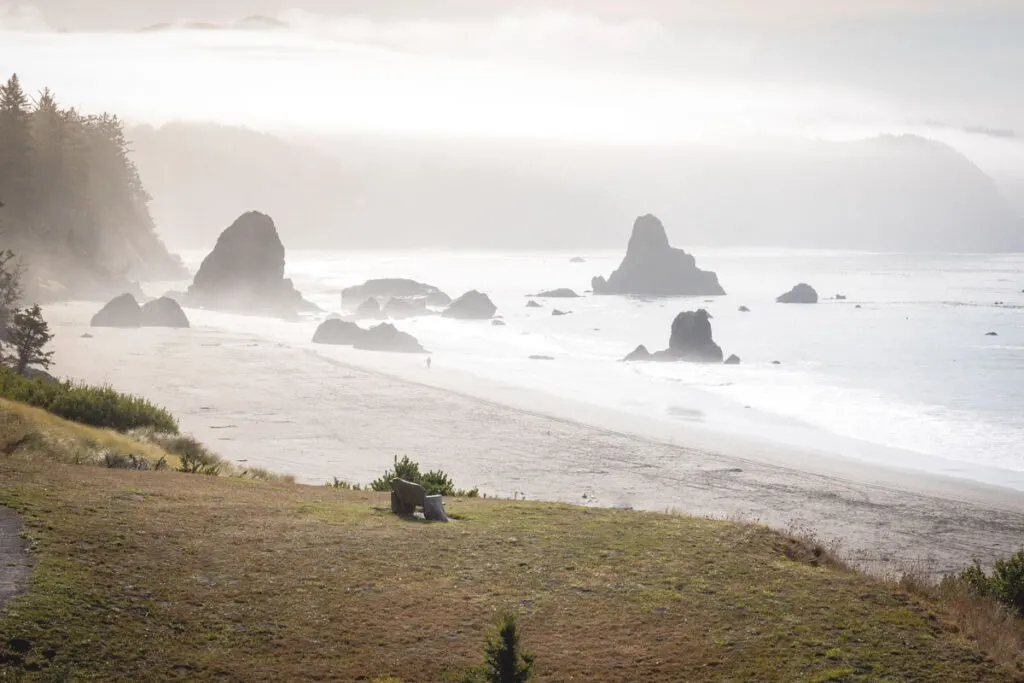 Along the coastline, a 61-mile cycling trail also runs from Port Orford. This offers you a chance to see the beautiful Oregon town in all its glory and the state's epic coastline.
---
READ MORE: 7 Adventurous Things to Do Around Port Orford, Oregon
---
3. Gold Beach
Although it's not the most popular city in Oregon, Gold Beach is a gem. You can enjoy various adventures here, from fat biking to white water rafting!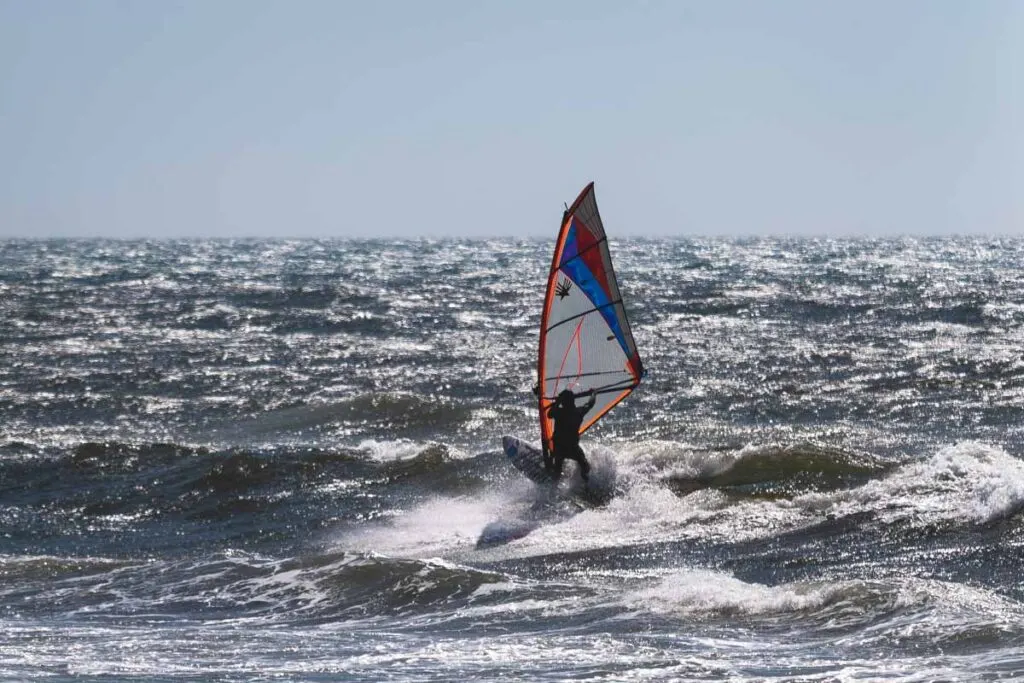 Visit the Samuel H. Boardman State Park for epic views over the coastline, or head to Cape Sebastian State Scenic Corridor for even more incredible uninterrupted vistas of Humbug Mountain and views toward Northern California.
It's also worth visiting Otter Point State Recreation Area for its rugged scenery and enigmatic fir trees.
---
READ MORE: 15 Adventurous Things to Do Around Gold Beach, Oregon
---
4. Brookings
Another hidden gem in Southern Oregon, Brookings is a seaside town with gorgeous vistas out to the water. You can enjoy stunning beaches, fun and varied hiking trails, and plenty of adventurous activities here!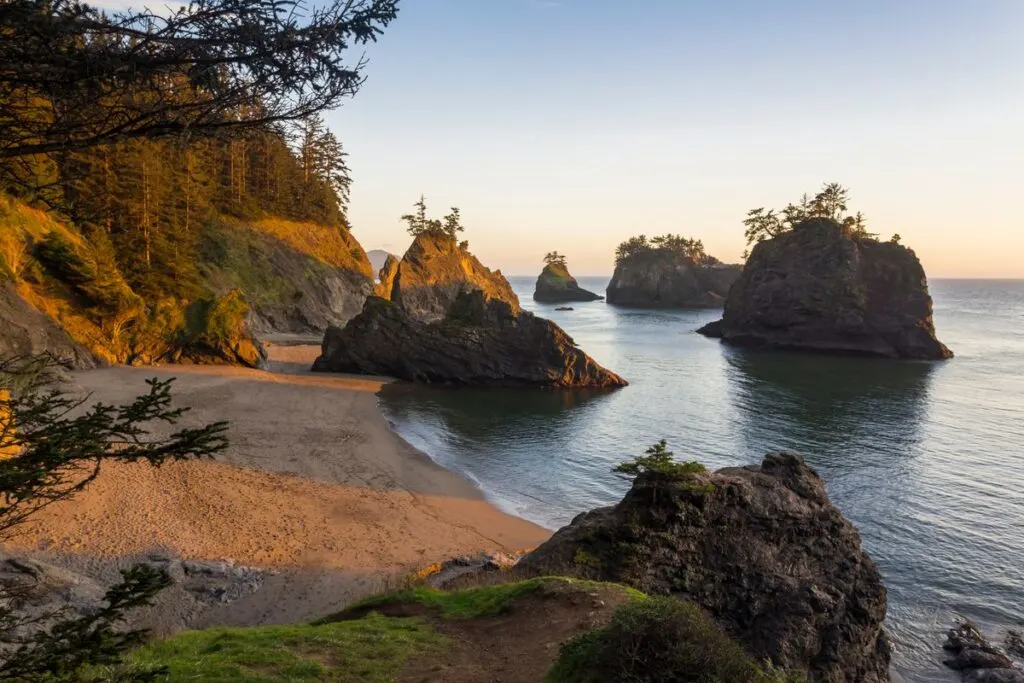 Brookings has two parks in close vicinity: Chetco Point Park, with gorgeous Pacific views, and Harris Beach State Park, just north of the city.
Further afield, you can take in the Alfred A. Loeb State Park, which has towering coastal redwood groves (more on this soon), and explore the craggy coastline of Lone Ranch Beach.
---
READ MORE: 7 Adventurous Things To Do in Brookings, Oregon
---
5. Redwoods in Southern Oregon
When you think of redwood trees, California often springs to mind. And indeed, travelers often come from all corners of the world to see these giant trees in Northern California. But, there are a few spots to see the redwoods in Southern Oregon too.
The fact that there are so few other tourists means chasing redwoods is definitely one of the best things to do in Southern Oregon!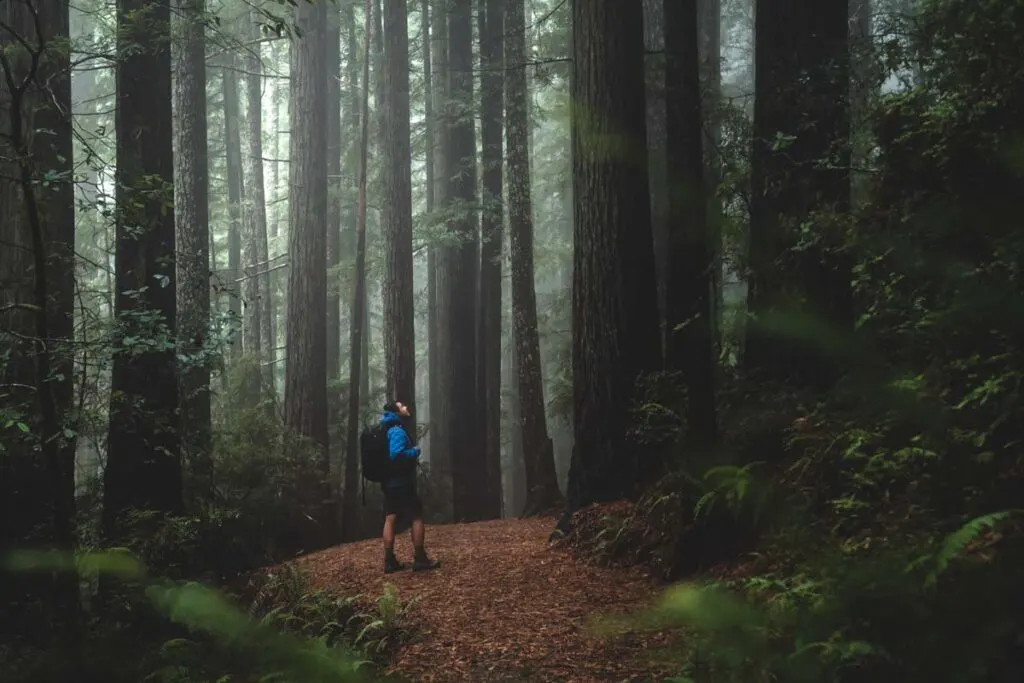 You can enjoy the redwood trees by taking in the Redwood Nature Trail in the Siskiyou National Forest (just east of Brookings). This is a loop trail that ascends through a glorious redwood forest. Alternatively, the Oregon Redwoods Trail is just off Highway 101 and is a 1.6-mile loop with majestic tall trees.
---
READ MORE: How to See The Redwoods in Oregon
---
6. Ashland
Known as "one of the best small art towns in America", Ashland is an Oregon town bursting with character and culture. If you want somewhere to take in both nature and culture, then Ashland is your place!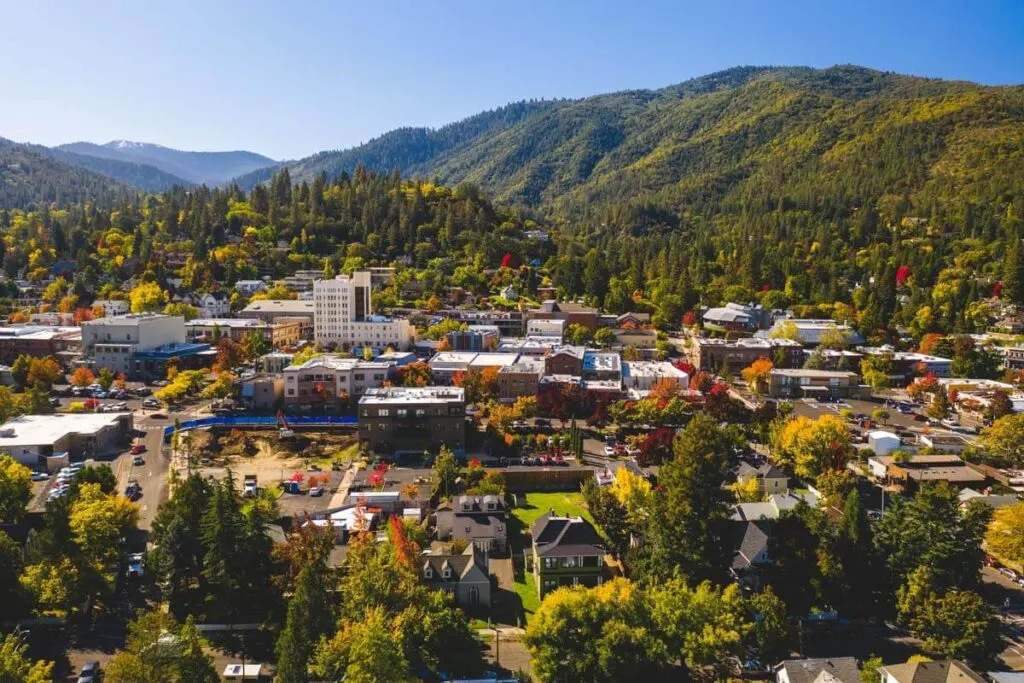 It's possibly most famous for being the home of the world-famous Oregon Shakespeare Festival, and there are plenty of art galleries and boutique shops to peruse while you're in town.
But just outside of Ashland, you'll find glorious mountains (at the base of the Cascade and Siskiyou Mountain Ranges) for hiking and biking – or skiing in the winter!
7. Prospect
A logging town dating back to the late 19th century, Prospect is the perfect place to stay if you want to get away from it all. The city is quiet and relaxing, basking in beautiful nature on the cusp of Crater Lake National Park.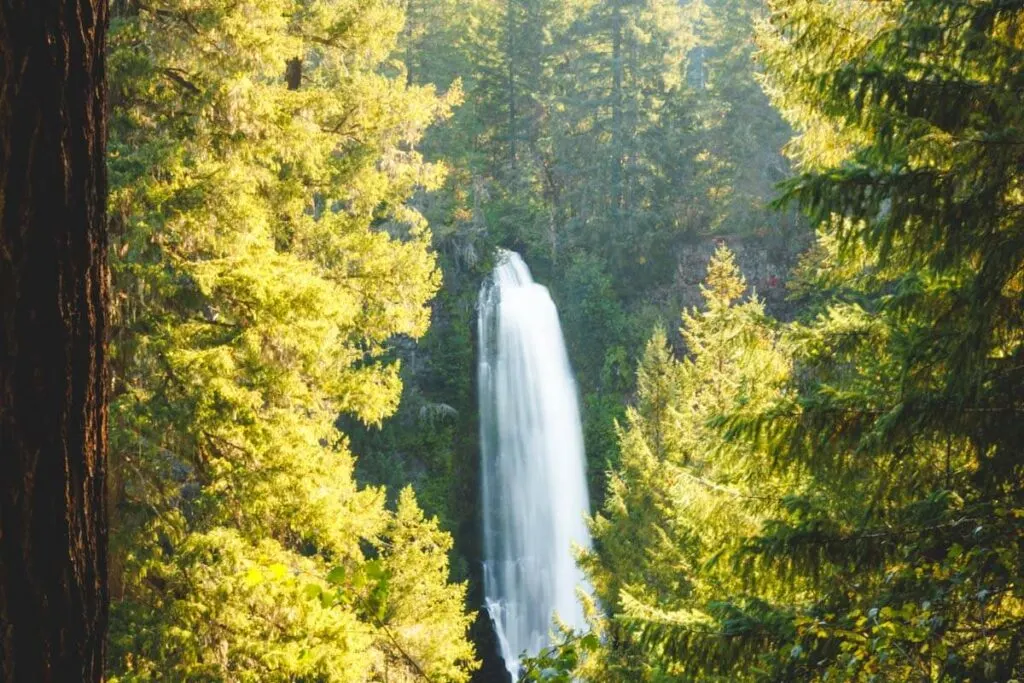 It's home to some of the best waterfalls in Oregon, including Pearsony Falls and Barr Creek Falls. Also, take in views across Lost Creek Lake, a brilliantly blue reservoir surrounded by fir trees and great for water sports in the summer.
8. Crater Lake National Park (Most Popular Thing To Do in Southern Oregon)
This one needs no introduction! Oregon's only national park, Crater Lake National Park, is home to the perfectly-carved Crater Lake.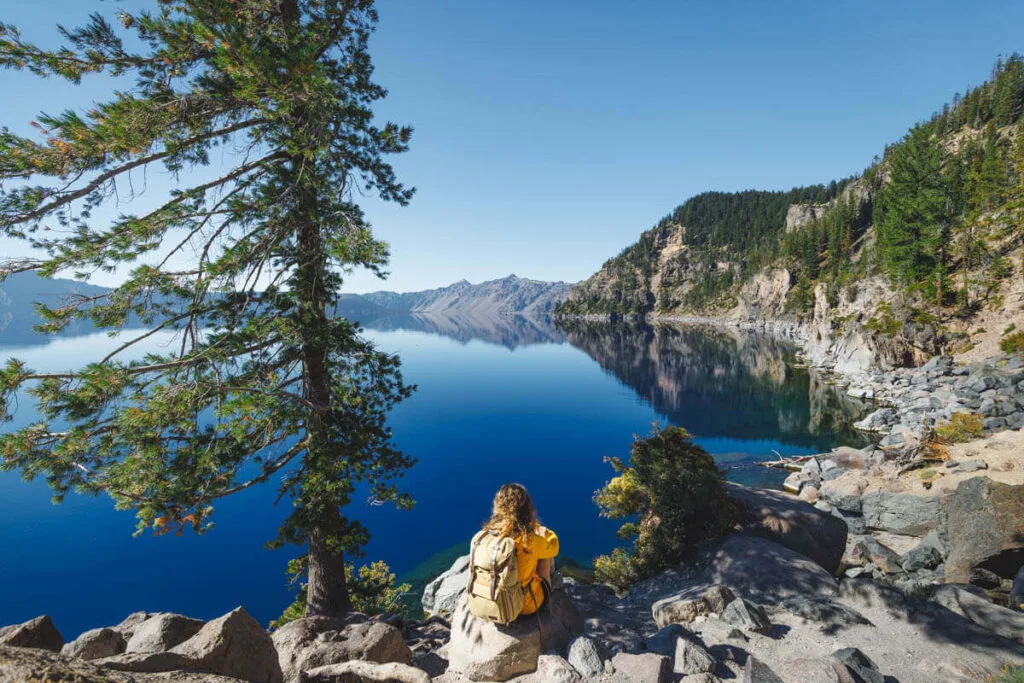 There are countless things to do here, including trails around the ridgeway where you can take in the views or the popular Cleetwood Cove Trail, which descends to the water's edge. From here, you can take a dip in the inviting but cold water or even take a boat trip to Wizard Island.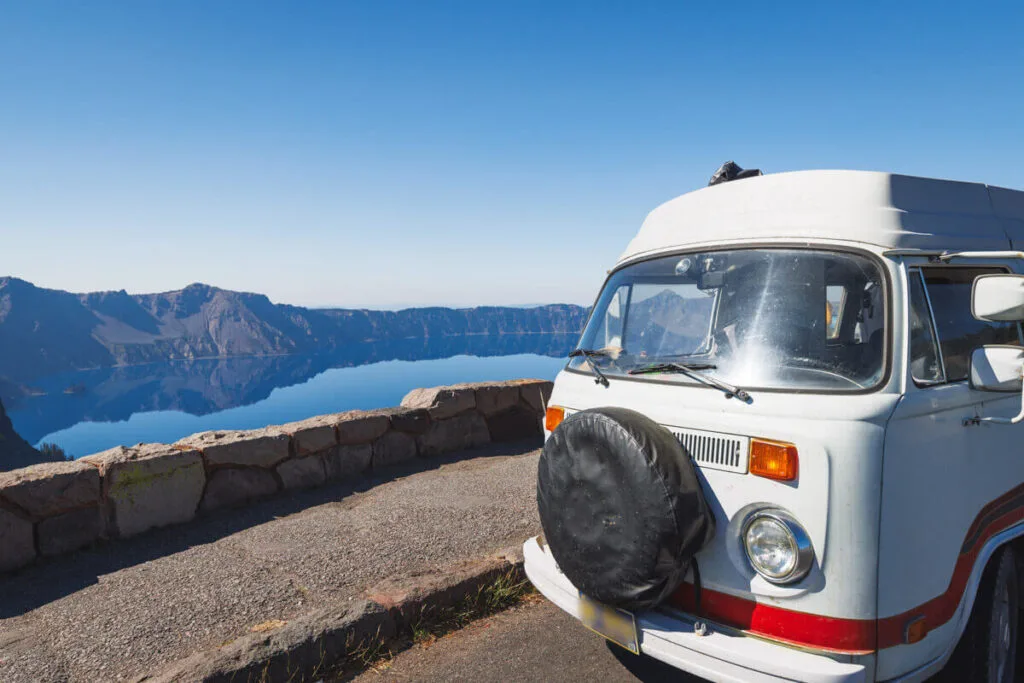 If hiking around Crater Lake isn't your thing, don't worry, you can get in tons of great views simply by doing the Crater Lake Rim drive!
With waterfalls (we love Plaikni Falls!) and plenty of campgrounds, it's the ideal place to visit if you want a nature-based Oregon vacation.
---
READ MORE: Things To Do at Crater Lake National Park: Hikes, Camping & When to Visit
---
9. Klamath Falls
Charming and inviting, Klamath Falls is a cute place to stay in Southern Oregon. While the "falls" in Klamath Falls are pretty much just rapids, there are plenty of other activities to enjoy, and it's the perfect town to base in a while, making day trips to other spots in the area.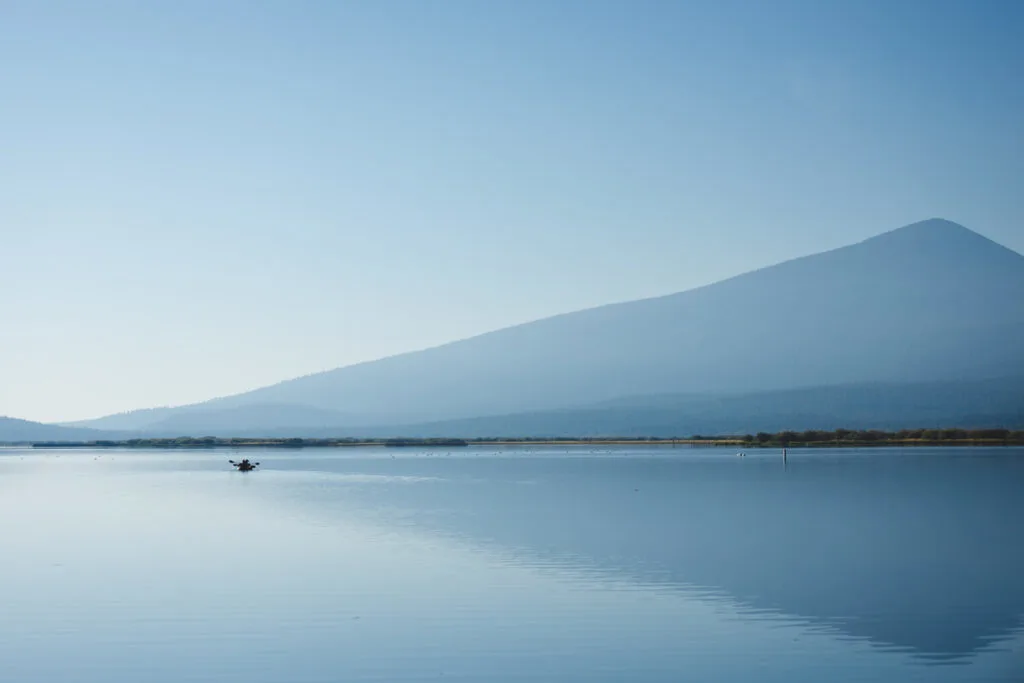 Whether you want to see the waterfalls near Klamath Falls (Butte Falls is one of the closest), try out watersports at Lake of the Woods, or hike the adrenaline-boosting Mount Mcloughlin Trail (this is a tough one, but the views from the top are unmatchable), there's something in Klamath Falls for everybody!
---
READ MORE: 7 Awesome Things To Do in Klamath Falls, Oregon
---
10. Summer Lake
Summer Lake is a shallow, relatively arid lake in Oregon that is sometimes entirely dried up. Although you won't be jumping in for a swim here, this part of Oregon is home to a plethora of wildlife and a few off-road trails.
If you want to see wildlife, head to the appropriately-named Summer Lake Wildlife Area, where you can take in migrating waterfowl.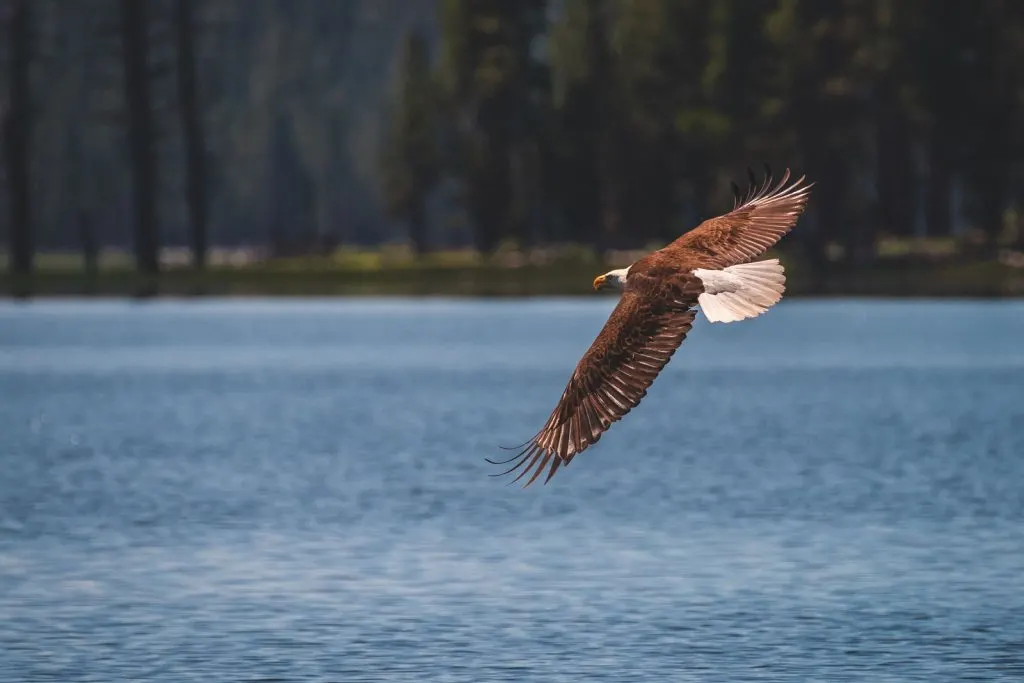 Hiking trails include the Hager Mountain Lookout Trail and the Cat Canyon Trail, or if you prefer four-wheeled adventures, check out High Desert MX or Christmas Valley Sand Dunes, which are a must-do for ATV drivers.
And after a day of exploring, the Summer Lake Hot Springs are wonderful natural springs that'll help you relax and recharge.
---
READ MORE: 7 Cool Things to do Around Summer Lake, Oregon
---
11. Hart Mountain National Antelope Refuge
Located in the desert, Hart Mountain National Antelope Refuge is the perfect place to enjoy an off-grid adventure.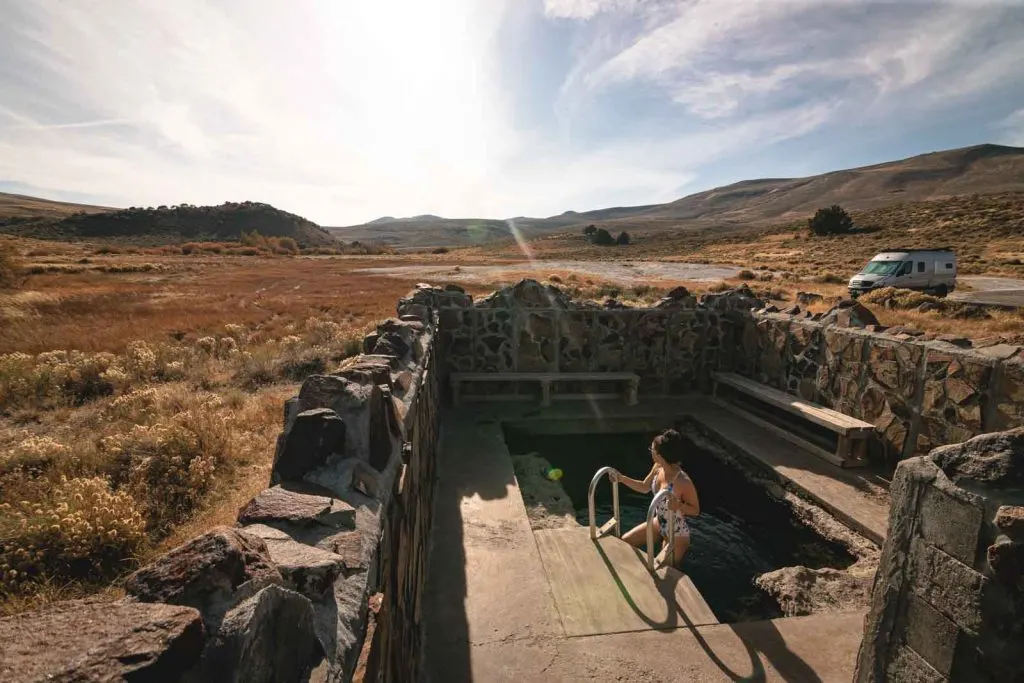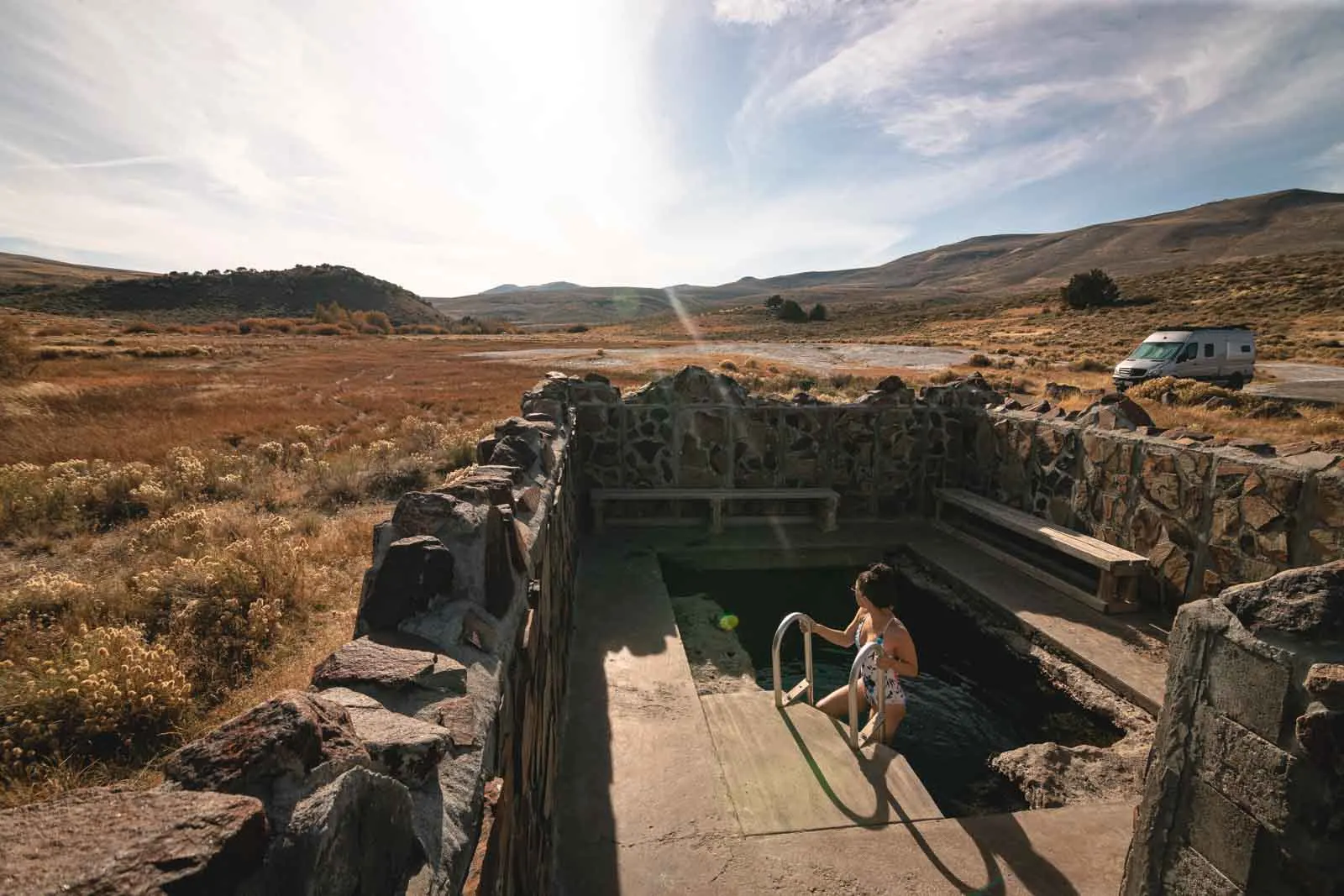 The refuge dates back nearly 90 years and was initially created to serve as a home for the herds of antelopes in the area.
While you may find some of these creatures when exploring, you could also see animals like grouse, deer, and pika.
---
READ MORE: A Guide to Hart Mountain Hot Springs & What to Do in the Area
---
12. Steens Mountain
One of Oregon's lesser-visited mountains, Steens Mountain (also known as "The Steens"), is the ideal destination for backpacking, hiking, and camping.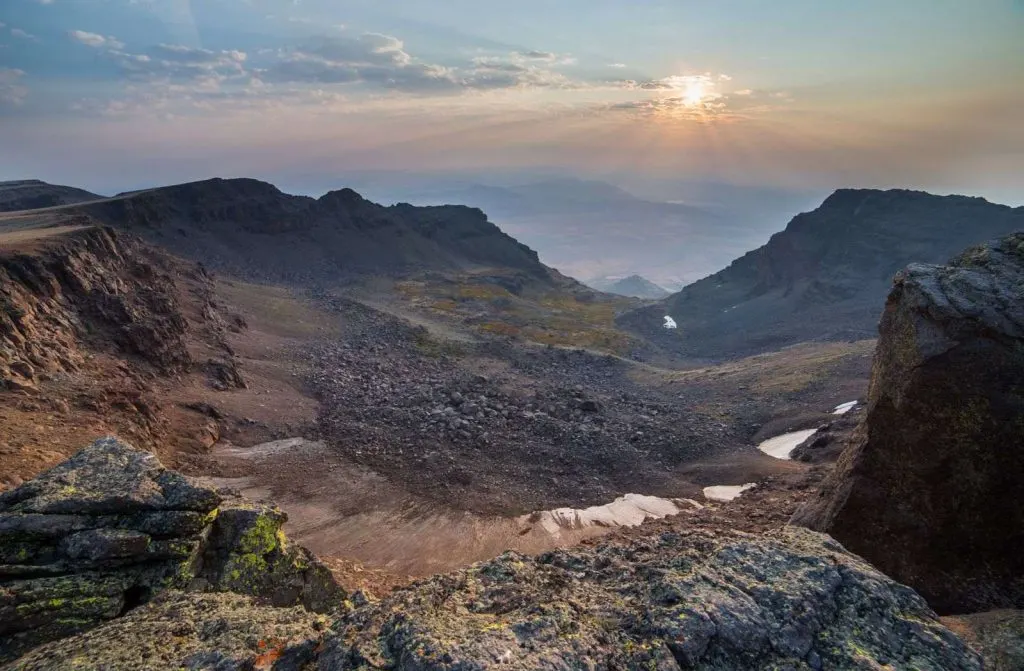 There are a few hikes in the area, including Little Blitzen Gorge (3.1 – 9.3 miles), Big Indian Gorge (16 miles), or Wildhorse Lake (2.5 miles), which traverse lava rock, fields of wildflower and the gorgeous Wildhorse Lake itself.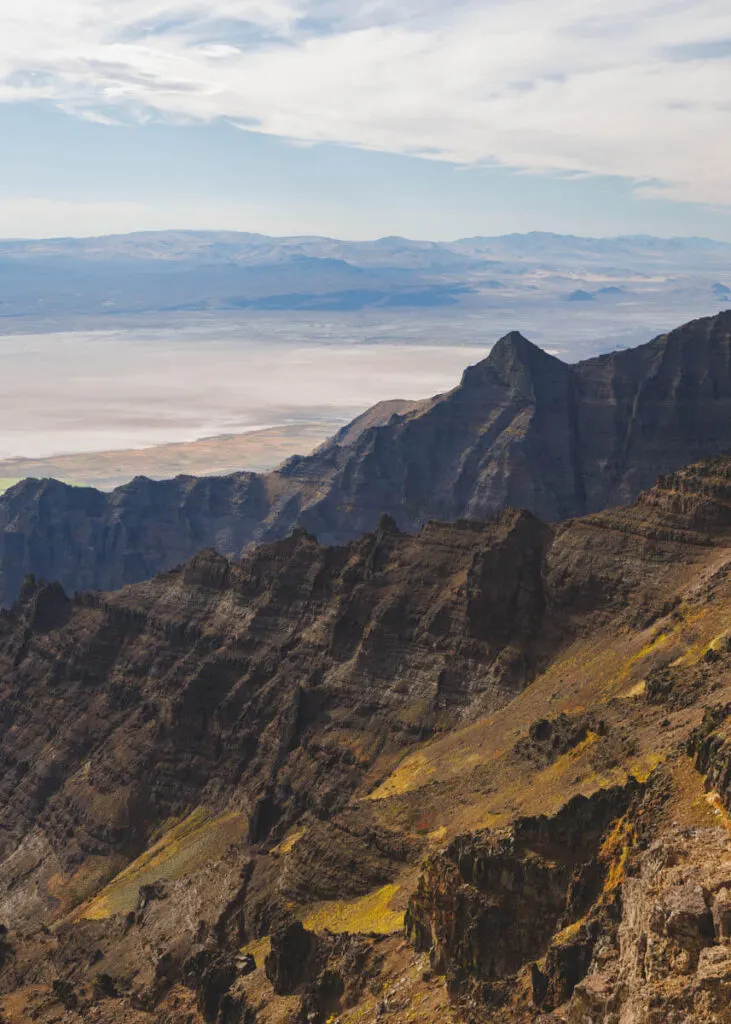 Steens Mountain is a popular place for camping, although some country guesthouses are en route.
---
RELATED: 37 of The Best Oregon Hikes You've Got to Check Out
---
13. Alvord Desert and Hot Springs (Our Fav Thing To Do in Southern Oregon)
Did you know that in Oregon, there's a dried-up lake bed that you can camp on?
Alvord Desert is a salty landscape that'll have you thinking like you're on Mars. The water evaporated but left behind a dried-up lake bed, giving it that extra-terrestrial feel. It's not a totally in-the-know place (yet), but it's one of the most incredible places in the state to camp!
This is personally one of our favorite things to do in Southern Oregon.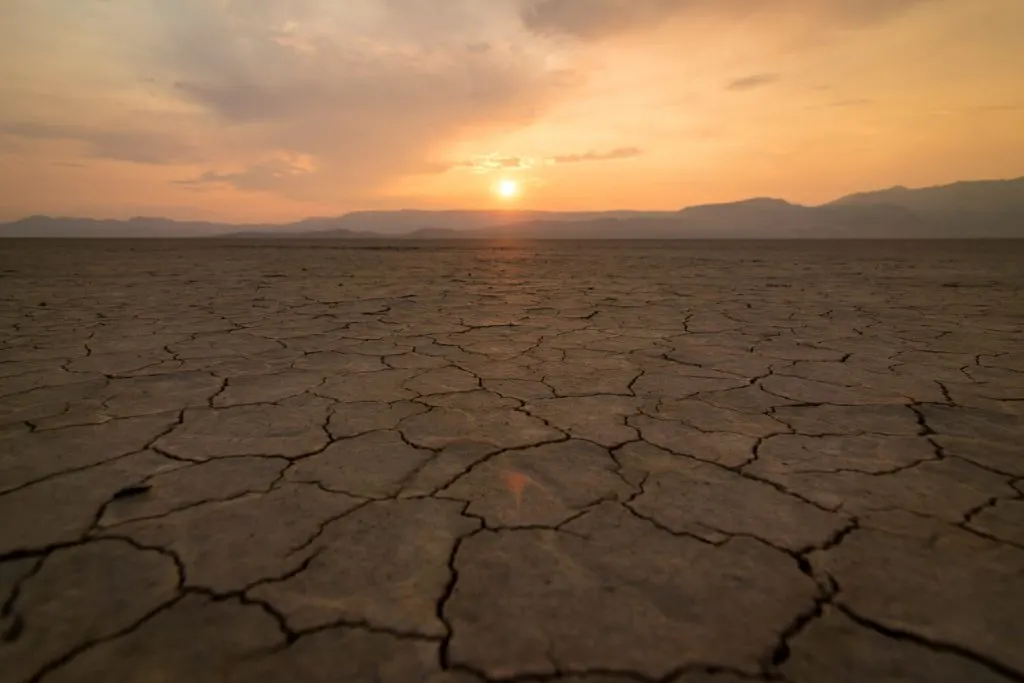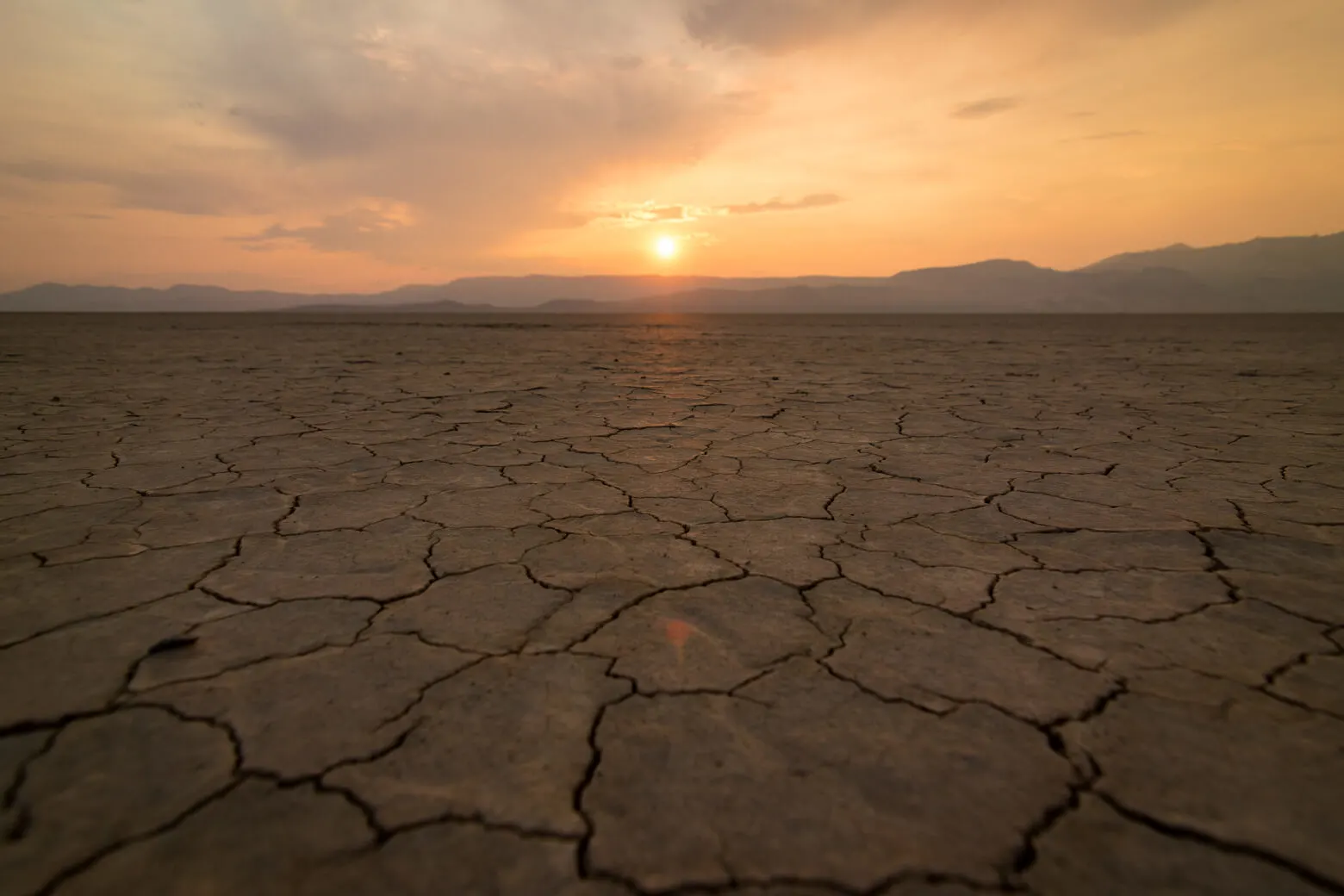 The only other thing to do there (apart from the awe-inspiring Playa landscape) is to check out the hot spring – perfect for winter days or desert nights. They're nothing fancy, but they're the ideal spot to warm up before bundling up in your sleeping bag for the night!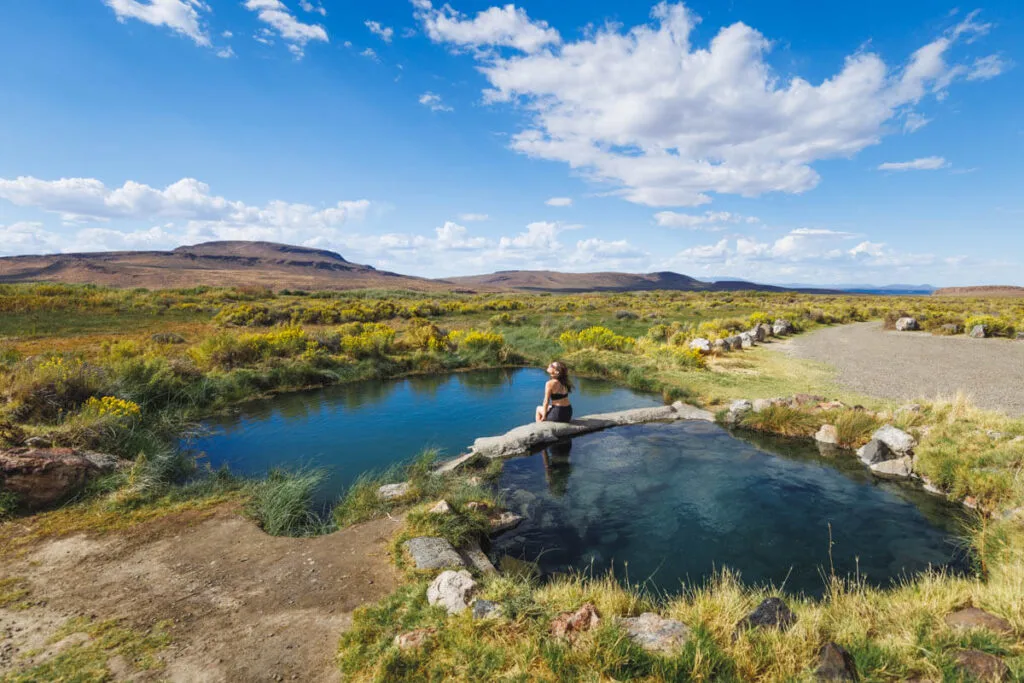 If you can't get enough of the hot springs in this area, here's an idea… After Alvord, you can head to Fields to grab a milkshake, then make the drive to Willow Creek hot springs, take a dip and even camp out for another night under the stars!
---
READ MORE: Everything You Need to Know About Camping At Alvord Desert & Alvord Hot Springs
---
While Southern Oregon doesn't have quite the same fame as the northern part of the state, it's well worth your time. Not only is there a tonne of things to do here, but in many of these places, you'll be amongst a tiny number of tourists, making exploring these Southern Oregon attractions even more special.
More Around Southern Oregon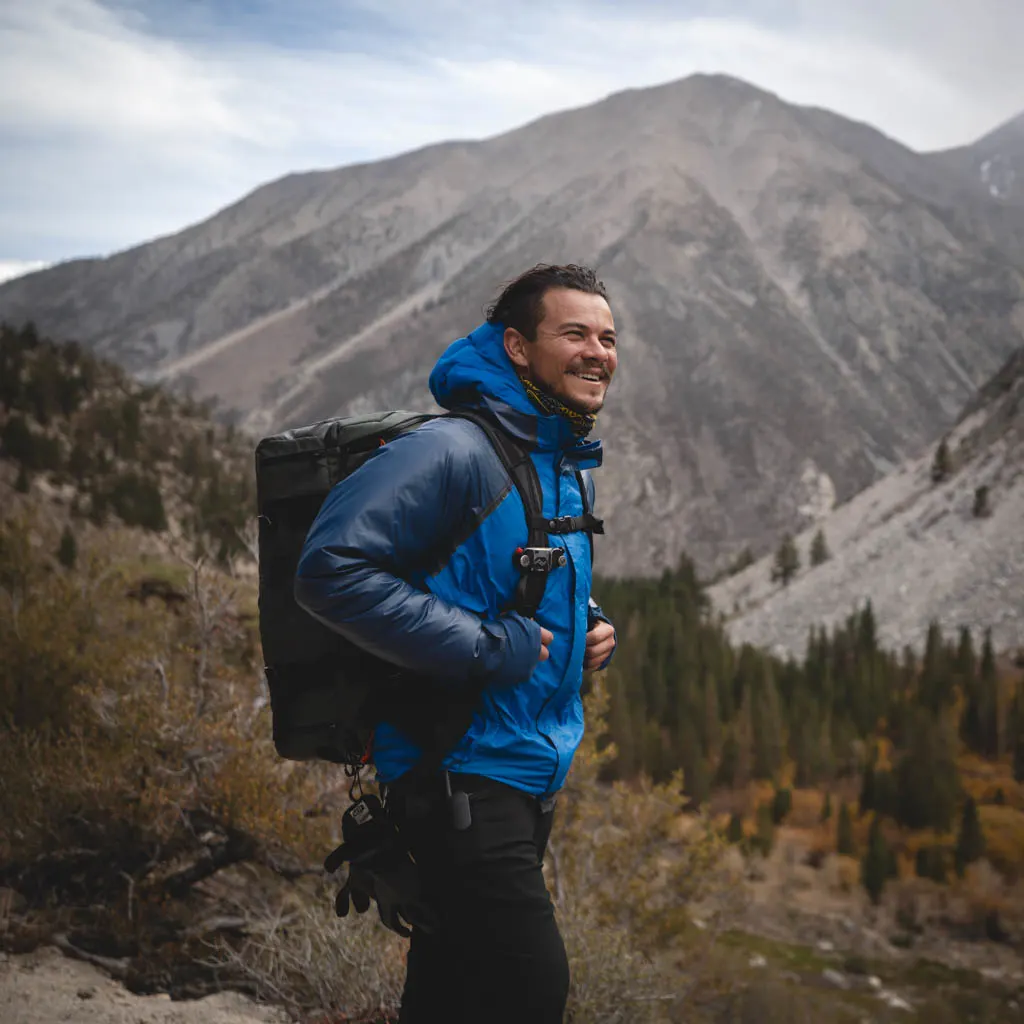 Oregon native and explorer at heart. Loves tackling expeditions around the world and drinking a good beer at the end of the day. PNW obsessed, VW nerd, and surf or snow riding fanatic.