Sitting in the heart of Southern Oregon, surrounded by the Cascade Mountains, is the charming town of Klamath Falls.
Although the town's name is a bit misleading—there aren't actually any real "falls" in Klamath Falls—this region has plenty to offer the adventurous tourist.
From charming city-center parks to urban nature trails to epic lakes and waterfalls just a short drive away (totally doable as a day trip!), here are the best things to do in Klamath Falls!
Things To Do in Klamath Falls
---
1. Moore Park
Moore Park sits at the heart of Klamath Falls. At 450 acres, it's the biggest city park in the area, and it's a must-visit if you're looking for somewhere for a short stroll close to the town.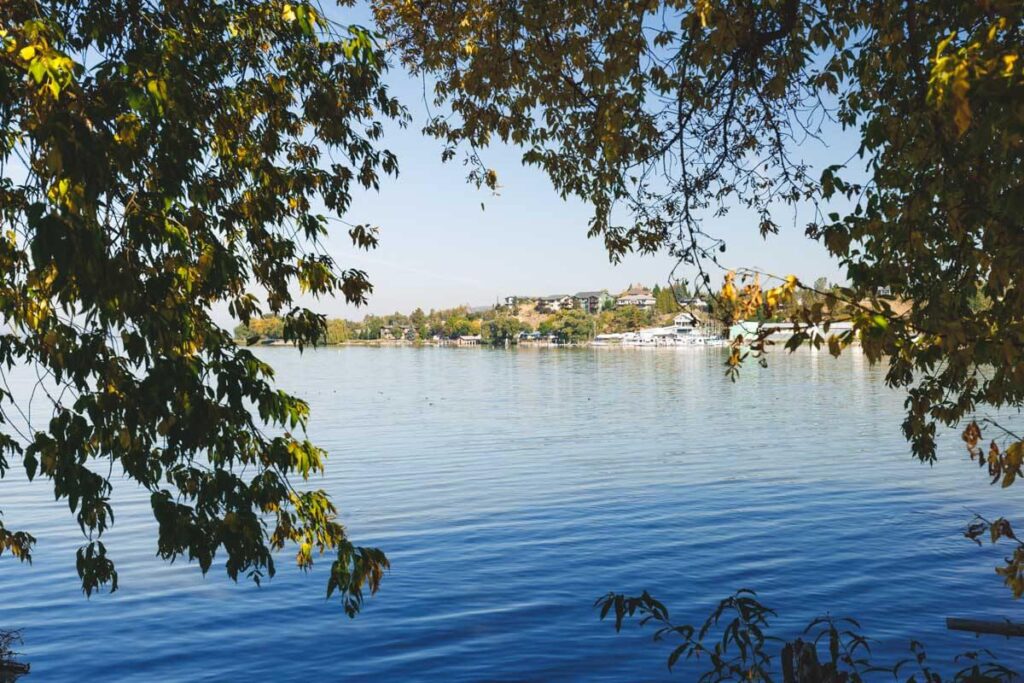 Enjoy far-reaching views of Upper Klamath Lake, walk amongst pine forests and juniper trees, and look out for birds and bald eagles that sometimes frequent this area!
There are tons of walking and mountain biking paths, sports fields, disc golfing, picnic areas, and more to enjoy.
2. OC and E Woods Line State Trail
Officially "Oregon's longest linear park," the Line State Trail used to be a railway line and is now a flat trail for jogging, walking, or biking – any non-motorized transport is welcome!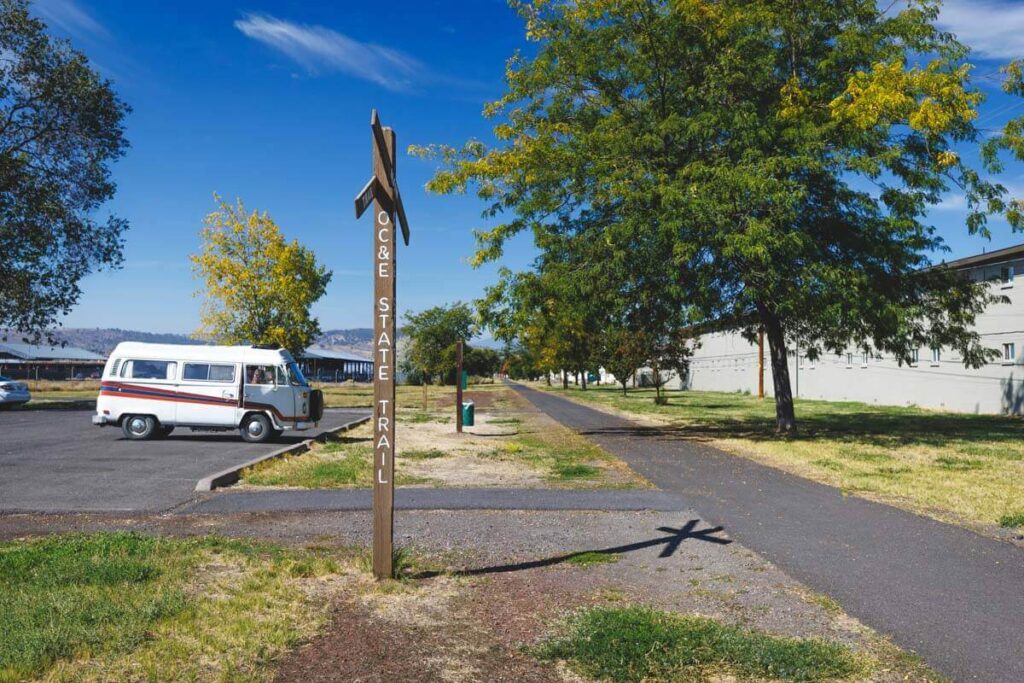 Starting from the city center, the trail is in four sections: The Urban Section (Klamath Falls to Olene), Gateway Section (Olene to Sprague River), Sprague River Section (Sprague River to Bly) and Woods Line Section (Woods Line Spur to Sycan Marsh).
You can do one or all of them; it's 100 miles in total, so you'll need to do it in chunks if you're on foot, but it should be manageable for keen cyclists! The first section is paved and the busiest, and the further you go, the trail gets slightly more challenging and much less busy it gets.
---
RELATED: 37 of The Best Oregon Hikes You've Got to Check Out
---
3. Upper Klamath Canoe Trail (The Most Adventurous Thing To Do in Klamath Falls)
Is being out on the open water more your thing? The Upper Klamath Canoe Trail is about 25 miles from the center of town and encompasses 9.5 miles of freshwater marshland open for canoeing.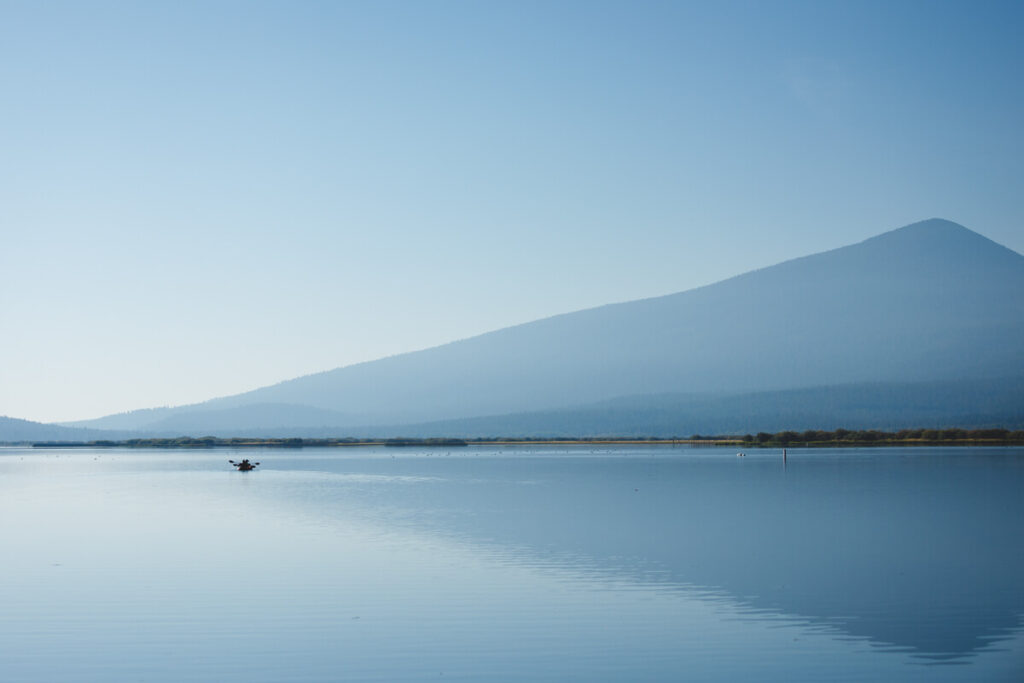 The trail is waymarked, so it's a fantastic way to have a safe adventure while enjoying the wilds of forest and marshland, looking out for the many creatures that call the area home.
You can put your kayak in several areas to paddle this "trail." You can try the Malone Springs Day Use Area at the very north or the Rocky Point Day Use Area/Boat Launch if you need to rent a kayak.
4. Lake of the Woods
This beautiful natural lake sits in the heart of Oregon, with the looming Cascade Mountains soaring high on either side. Sitting around 36 miles from Klamath Falls, Lake of the Woods is ideal for watersports, including swimming, boating, and canoeing.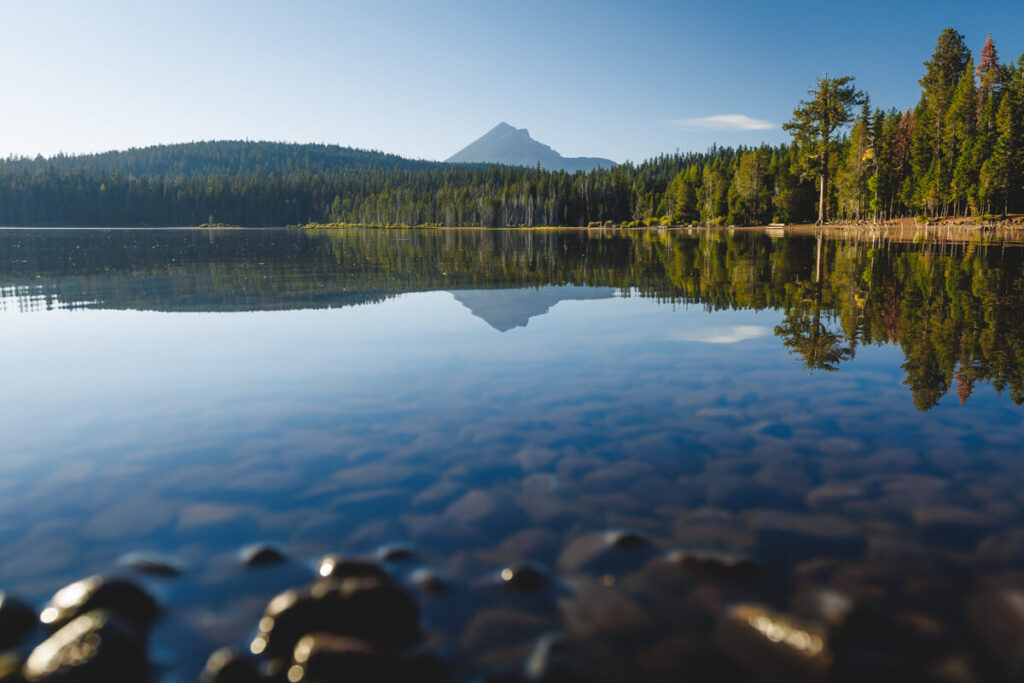 There are also a few loop trails close to Lake of the Woods, including this 6.5-mile route ideal for jogging or hiking, which has gorgeous views en route and usually takes around two hours to complete.
It's an easy route along the side of the river, but it's pretty busy and largely goes through campgrounds. However, it's ideal for families or hikers who want a leisurely stroll with plenty of opportunities to fill up your water bottle. If there's one thing to do in Klamath Falls to not miss out on, it's this lake! This is one of the top lakes we've been to in Oregon.
---
RELATED: 17+ of The Best Lakes in Oregon for Adventures & Camping
---
5. Mount McLoughlin Trail
Distance: 10.7 miles
Type of Trail: Out & Back
Difficulty: Hard
Elevation Gain: 3,923 ft
This 10-mile trail isn't for the faint-hearted; it's some rough and rugged terrain to trek through, but the views at the top make it all worthwhile!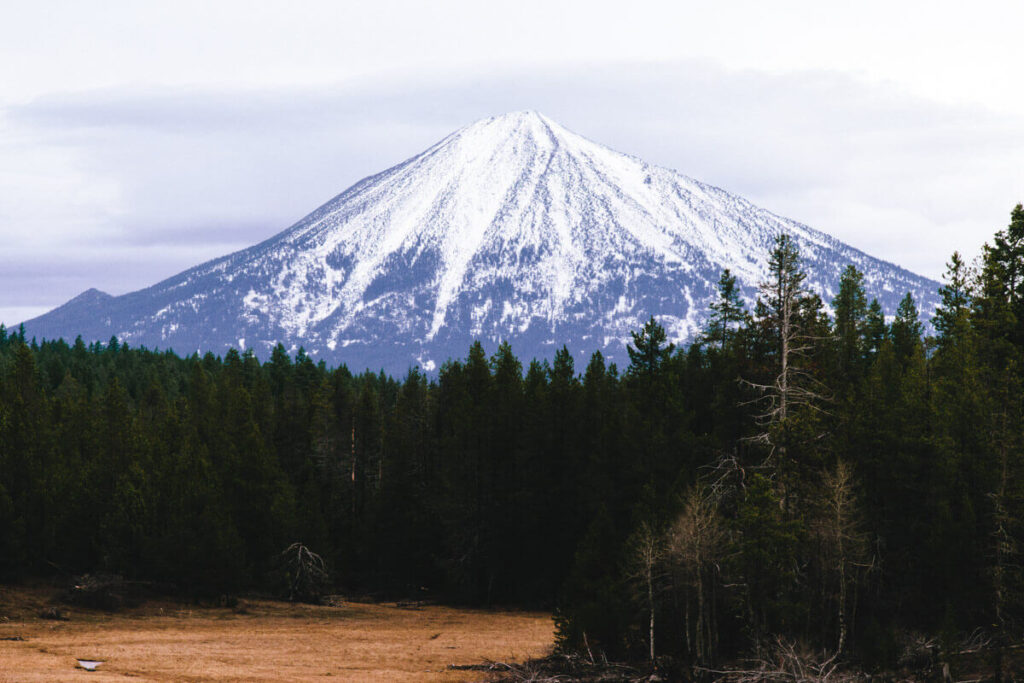 You'll see an epic vista of the Cascade Mountains in the distance, the sparkling Fourmile Lake below, along with a view of the trail to indicate how far you've come—then it's just a case of scrambling back down!
6. Fourmile Lake
Sitting around 40 miles from Klamath Falls is the pretty Fourmile Lake amid the Sky Lakes Wilderness Area. Sitting at an elevation of 5,744 feet, the glacier-fed lake offers tremendous vistas of Mount McLoughlin (much higher at 9,495 feet!).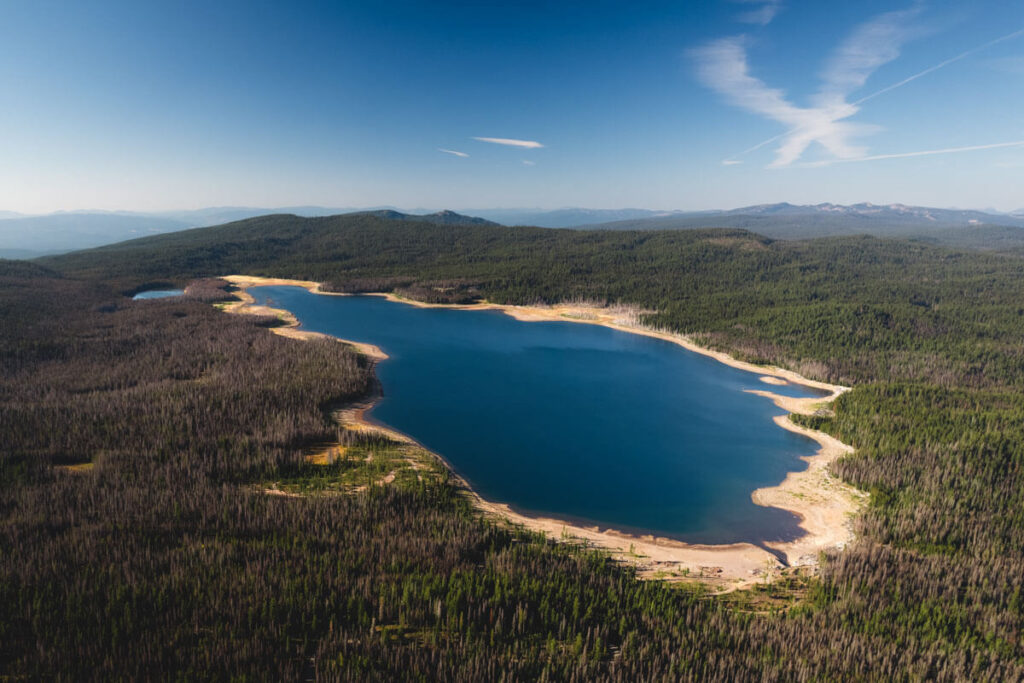 See a range of birdlife, including the chestnut-backed chickadee, dusky flycatcher, and mountain bluebird, go swimming or boating, and take in incredible nature trails. There's enough here for a full day of activities!
Do keep in mind the road out here is a bit rough going but if you take it easy, you'll be just fine.
7. Chase Waterfalls
Don't go chasing waterfalls… Or do! While the falls at Klamath Falls aren't all that impressive (OK fine, non-existent!), you can take this lovely 2.7-mile nature trail to see the "falls" and some of the other riverside scenery of the surroundings. Chasing waterfalls is one of the best things to do in Klamath Falls if you're up for a day trip!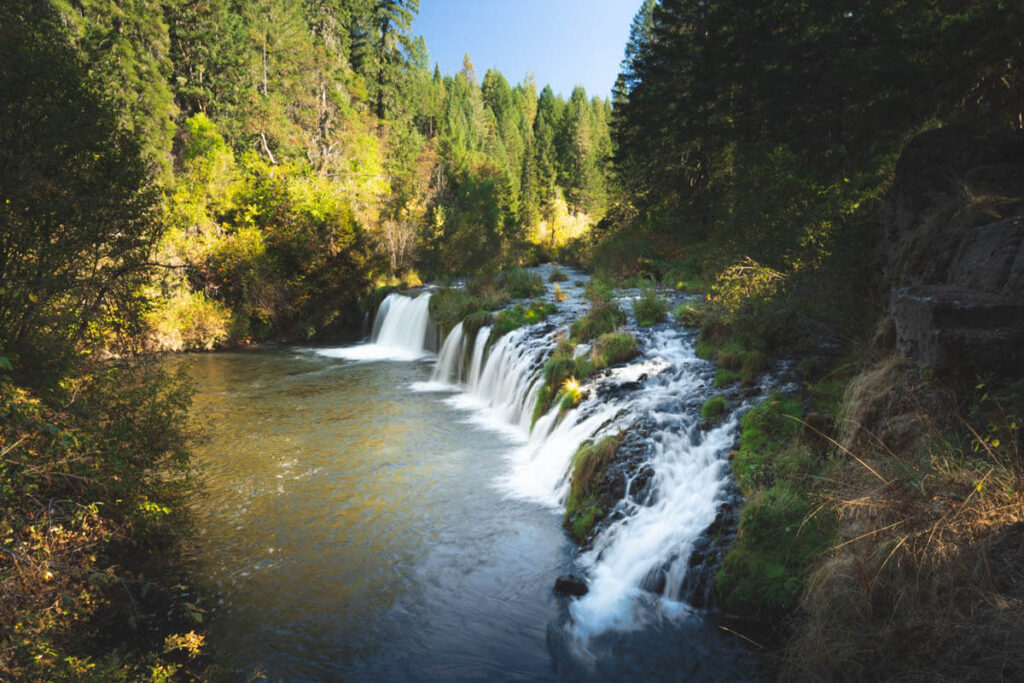 It's an easy trail perfect for a morning walk from the city! But for actual waterfalls, you'll need to head out just a bit. We recommend going to: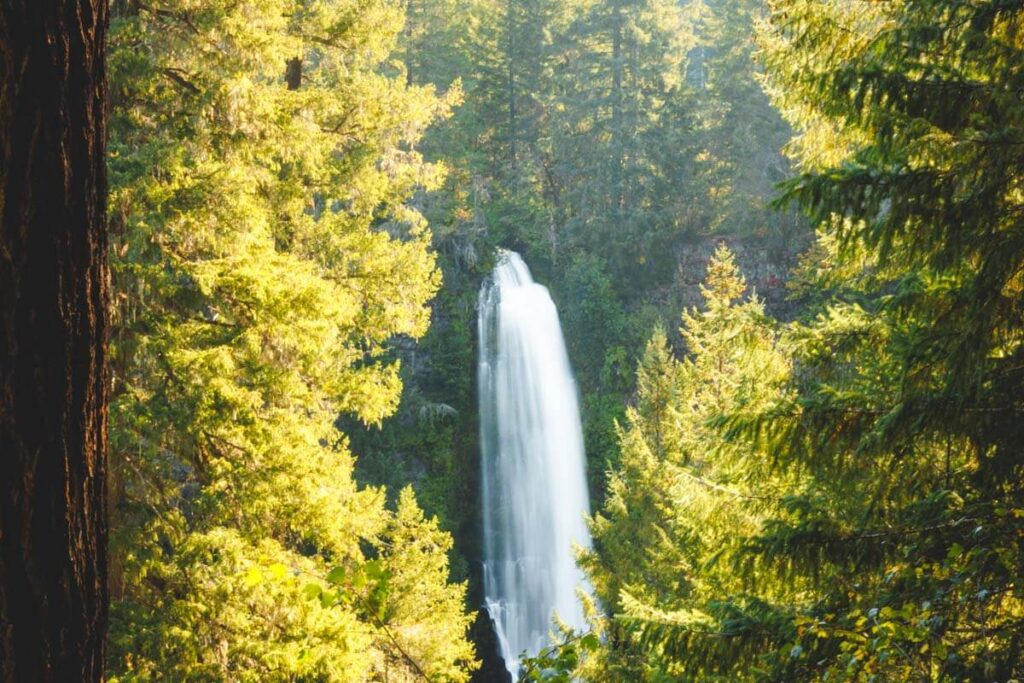 Butte Falls: A small town in Oregon with waterfalls of the same name, Butte Falls can be easily reached from the parking area, and you can extend your visit by following a lovely 1.1-mile nature trail.
Crowfoot Falls: An 80 feet wide fall that drops off into a plunge pool and makes some of the best (but chilly) swimming in the area.
Plaikni Falls: Close to Crater Lake, Plaikni Falls is dramatic and along the incredible Crater Rim Drive.
Prospect State Scenic Viewpoint: This area has a few waterfalls, and they're all connected by the Mill Creek Falls Trail.
---
READ MORE: 10 Waterfalls Near Klamath Falls You've Got to See!
---
While Klamath Falls is relatively small, there's plenty for any nature-loving traveler to enjoy here! Whether you want to check out parks and trails close to the town or get in the car and head to some of the other best nature spots in the area, this charming town is well worth spending a few days in and a must on any Oregon road trip.
More Things to do in Central Oregon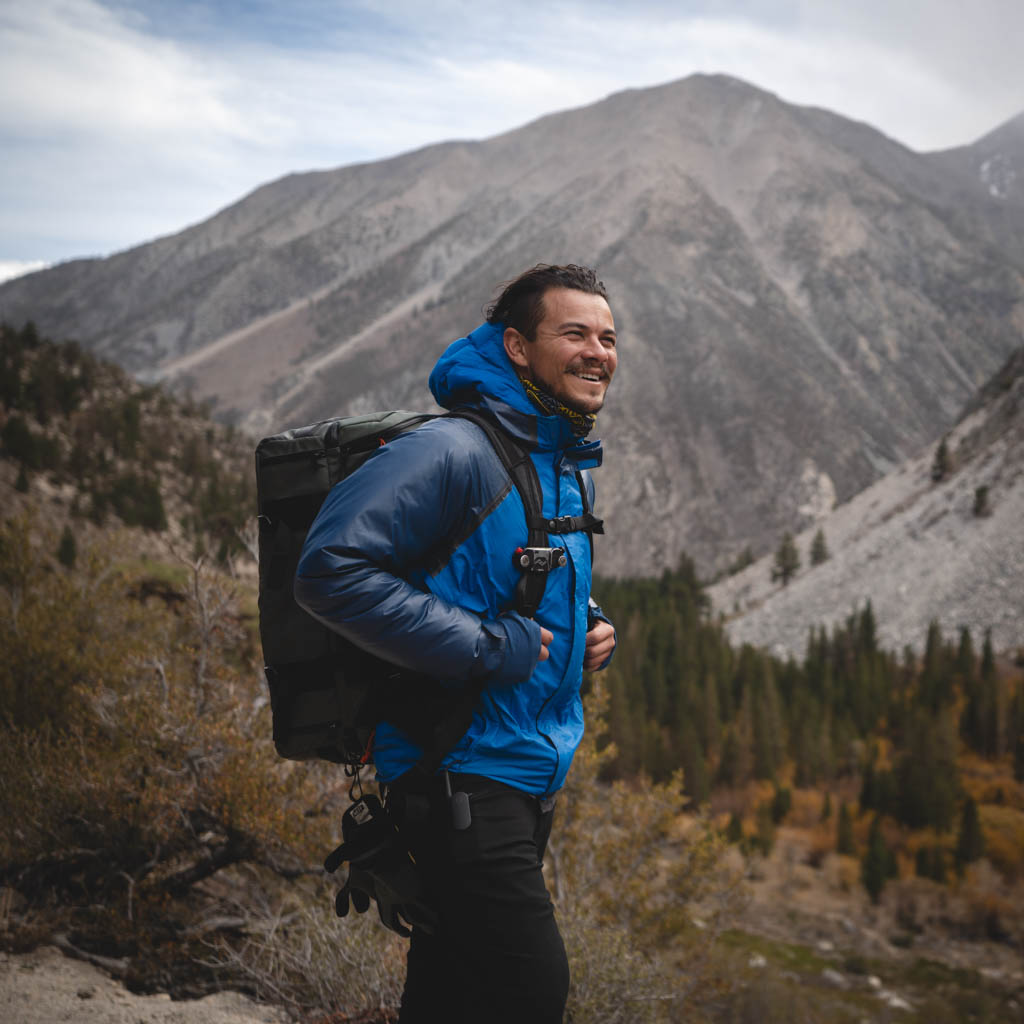 Oregon native and explorer at heart. Loves tackling expeditions around the world and drinking a good beer at the end of the day. PNW obsessed, VW nerd, and surf or snow riding fanatic.