The Cascade Lakes are a series of 14 lakes set within the Cascade Mountain Range in Oregon.
The best way to see and reach the lakes in this region is to drive the Cascade Lakes National Scenic Byway, and the name doesn't lie, it's stunning.
The highway is 66 miles long and has many stops for camping and exploration. Although there are incredible views along the whole drive, one of the biggest draws are the sweeping views of Mt.Bachelor, Broken Top and Three Sisters (certainly the stars of the show here).
The drive takes you past the many shimmering alpine lakes, starting with Todd Lake, through pristine forest and incredible ancient volcanic landscapes, all the while surrounded by incredible mountain peaks.
Exploring the Cascade Lakes in Oregon
---
There are endless possibilities around the Cascade Lakes.
You can take a hike through the volcanic landscape at Lava Lake, try your luck with a fishing rod at Hosmer Lake or take stunning pictures of the turquoise waters of Devils Lake—everything in the area is a stunner.
There are plenty of places to set up camp, either in full-service resorts or campsites that are a little more rustic (more on this below). There's almost a life-time supply of hiking trails and numerous places to rent equipment to take out onto the water.
Here's a map to help you as it can be a bit intimidating knowing where to go, particularly if you're only here for a day. No worries though, we'll help you out! If you're short on time and don't want to research or do too much work, just book this epic tour that takes you out to the lakes for a great day of kayaking!
All hikes listed include the roundtrip distance.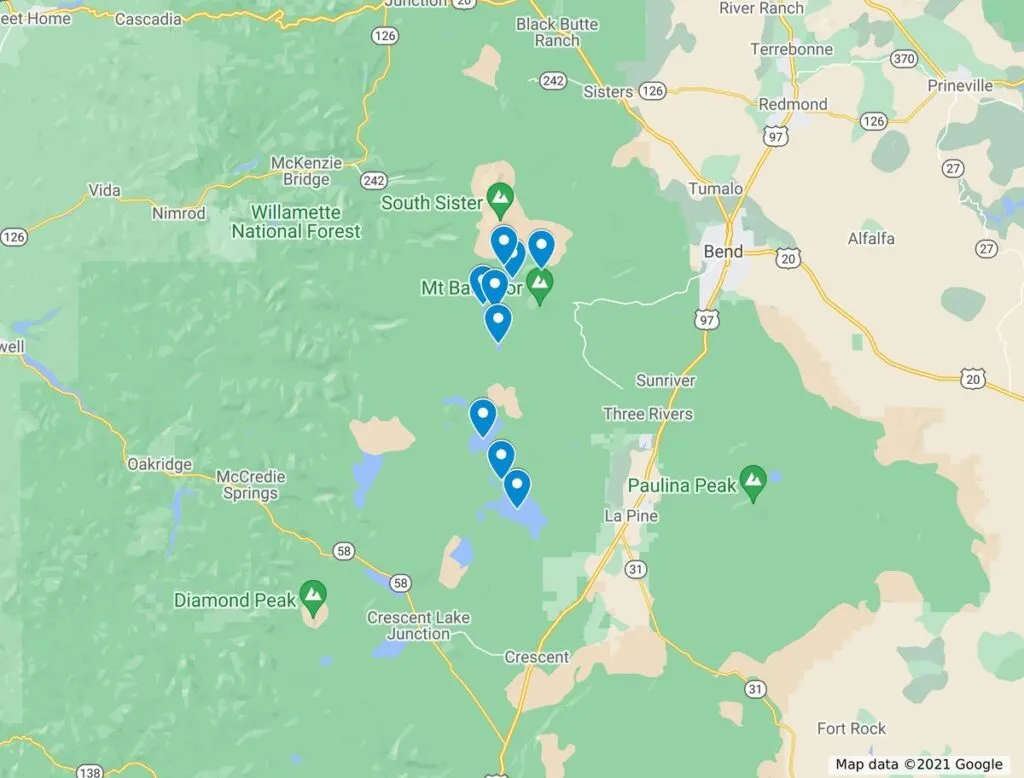 Todd Lake
As one of the easiest high mountain lakes to access, Todd Lake is popular for those looking for a quick alpine experience, whether staying in Bend or further afield.
Sitting at a height of 6,150 feet, it is the highest of all the Cascade Lakes, at the base of Broken Top (one of the best hikes in the area). Directly across from Mount Bachelor, the views are pretty incredible. It is the picture-perfect picnic retreat, accessible to everyone.
The lake is clear and clean, largely thanks to the fact that motorized crafts are prohibited, but you can still kayak, paddleboard, canoe, and swim. The only downside to this lake is it seems to be the most mosquito-y so bring that spray.
What to Do at Todd Lake
Hiking: One of the easiest hikes in the area is the 1.6-mile loop that circumnavigates this subalpine lake, giving you a good chance to experience the splendor of the area. If you're up for a real challenge though, the trailhead for Broken Top (15 miles) starts from here too.
Camping: Todd Lake National Forest provides walk-in tent camping between July to October. The sites are not reservable, so be sure to get there early to secure your spot on the shores of this beautiful lake. There are toilets here and camping is free.
Sparks Lake
Located just 25km from the town of Bend, Sparks Lake is often used as a day trip for those that live in town. It is a popular place to head for a range of recreational activities such as hiking, fishing, kayaking, canoeing, or simply as a respite from the hot Oregon summers.
From this lake, the views of Mt. Bachelor, South Sister, and Broken Top are pretty incredible. Kayaking on the lake is extremely popular, largely thanks to the fact that paddlers have the choice of either heading out into the open water of the lake or exploring the maze of Soda and Fall Creek which gently flows through vibrant green marshes.
Because the water depth doesn't exceed more than 10 feet, it is a safe spot for swimming, and the chilly water temperatures will do a good job of cooling you down in summer! It's never like bathwater at the Cascade Lakes, that's for sure.
There is a little walk at the boat ramp which leads out to a rock cliff for even more stunning views, giving you a glimpse into one of the most iconic shots in all Oregon.
What to Do at Sparks Lake
Hiking: One of the best hikes in the area is the Ray Atkeson Loop Trail which offers some incredible views of the lake itself as well as some fantastic lava flows. It is a fairly easy hike, covering around 2.3 miles and about a 60-foot elevation change. Several benches can be found along the trail to help you enjoy the views further.
Camping: There are around 22 backcountry campsites to be found around the shores of Sparks Lake, all of which feel both remote and private. The sites are all around the lake, some of which are on the sandy western shore and others on the lava field on the eastern shore.
All of the sites, especially those with a view, are very popular, so be sure to come early to secure your spot. Another option is the Soda Creek Campground, suitable for RV, trailer and tent camping. Most sites are more suited to tent camping and have a picnic table, campfire ring with a grill and vault toilets.
---
RELATED: 13 Prime Spots to Go Camping Near Bend Oregon
---
Devils Lake
The stunning Devils Lake covers 23 acres, about 30 miles southwest of Bend. The water here is an incredible turquoise color, and this, coupled with the scenic surroundings, makes Devil's Lake a very popular spot but not too popular.
Nestled within lava rock below South Sister, it certainly turns a lot of heads with the vehicles passing by the nearby Cascade Lakes Highway.
It was formed by a lava flow and has an average depth of just over three feet, meaning it is popular for swimming as the subalpine lake is kept relatively warm. For those that enjoy fishing, it is stocked with catchable-sized rainbow trout and a native population of brook trout.
We love bringing our SUP boards to this lake because no motorized vehicles are permitted which means it's never choppy (or noisy for that matter!)
What to Do at Devils Lake
Hiking: The Devils Lake Trail covers 1.6 miles, and is good for all skill levels. The trail mostly follows the lakeshore, therefore there are some great vistas out over the water.
The parking area that's just a minute down from the lake can be used to access the challenging trail that summits South Sister (12 miles) one of our favorite hikes in Bend! If that's too much for you, you can simply hike the Morraine Lake trail (5 miles) from here too.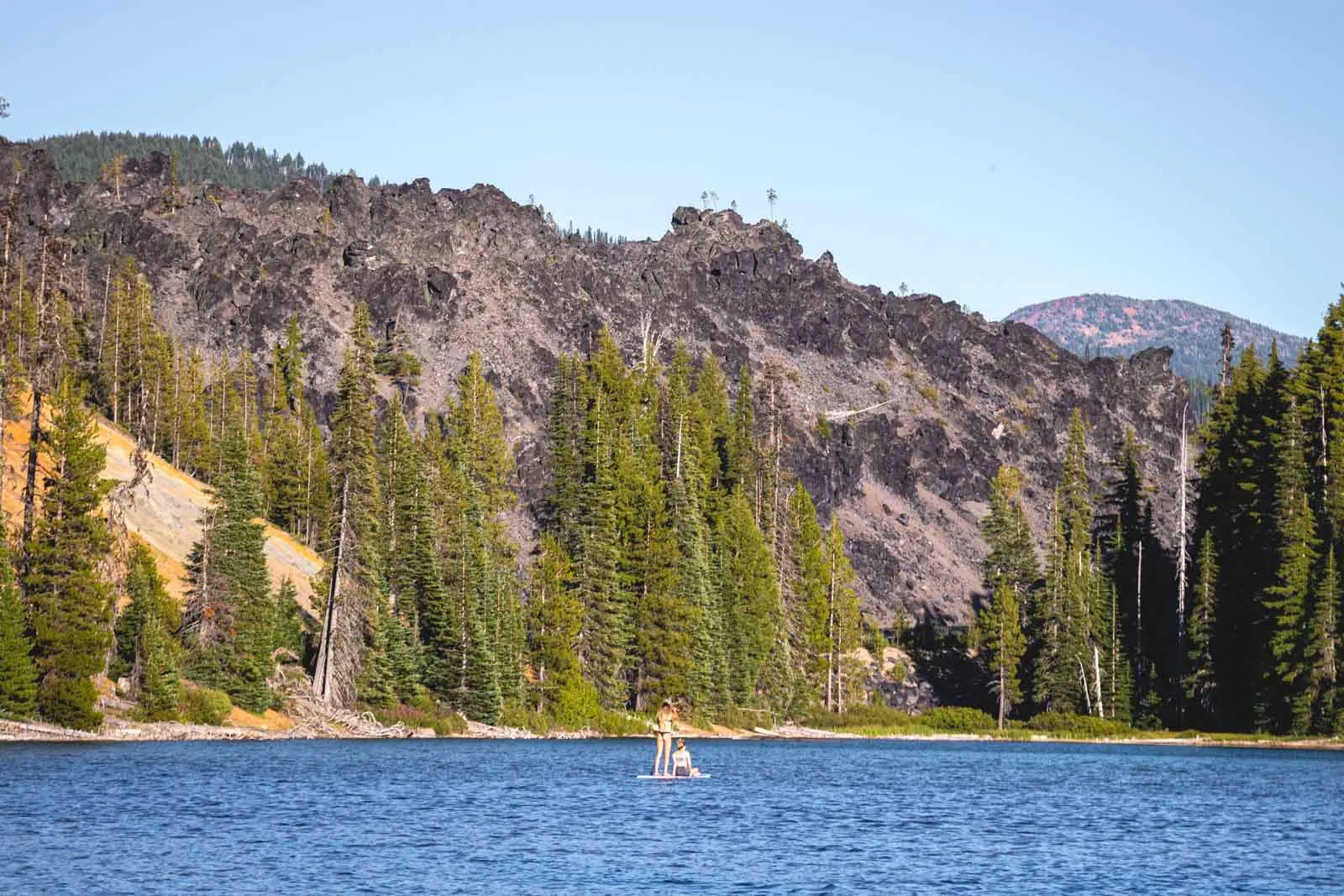 Camping: Your best bet for camping at the lake is Devils Lake Campground itself. Camping here is free, however, the downside is you can't make reservations and there are only 10 sites available. Located just off the highway, it makes for an excellent base to explore the area, especially as some of the best hiking trails in the state start from the parking lot.
If you're lucky, you can try and score the few spots that are directly on the shore of the lake!
---
RELATED: Your Guide to Hiking South Sister in Bend, Oregon
---
Elk Lake
Elk Lake is the most built-up of the lakes on the Cascades Highway, as there are hotels, cabins, rentals and plenty of amenities for visitors to enjoy.
Although it can be crowded and resort-like at times, it is possible to find some quiet spots around the shore. It is one of the best lakes in the region when it comes to watersports, and due to the shallow waters, it is also popular for swimming!
What to Do at Elk Lake
Equipment Rental: Rentals are available from Elk Lake Resort, with a range of boating options available. Pontoon boats are available and can accommodate up to 10 passengers, a great option if you are traveling with a group. Paddleboards, kayaks, double kayaks, canoes, bikes, rowboats, and fishing boats are also available.
If you don't have your own equipment, THIS is the lake to go to.
Hiking: The Horse Lake Trail is remote and wild, leading you through the Oregon wilderness and a portion of the PCT trail for 9 miles to Horse Lake. It's not too difficult of a hike but it is long. For a shorter hike, there's the Elk Lake Trail (5 miles) that follows the west coast of the lake.
Camping: Elk Lake Campground is the best place to stay if you want to be by Elk Lake, and allows both tents and RVs. Sites are reservable, and there are water and toilets for relatively low rates.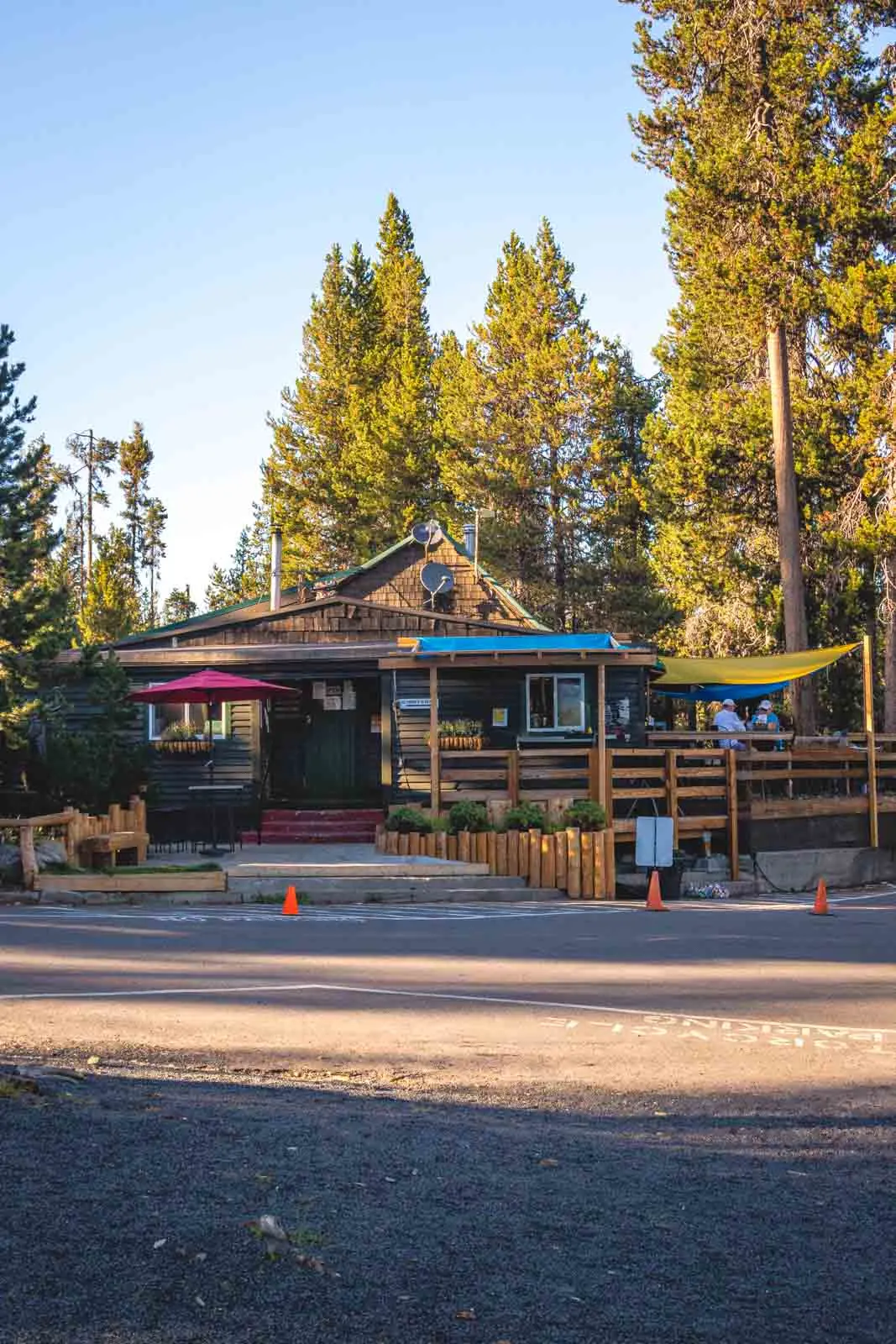 This is arguably the most popular campground along the Cascade Lakes highway thanks to all the amenities, so be sure to book early to avoid disappointment.
All sites are equipped with a picnic table and campfire ring with a grill, and there is also a boat ramp here for quick access to Elk Lake. Another option is Elk Lake Resort and Campground, where there are also cabins if you want something a little more luxurious.
---
READ MORE: Your Guide to Elk Lake in Oregon
---
Hosmer Lake
Hosmer Lake is a hidden, emerald gem, surrounded by lush, dark green forest. Funny enough, this one is just a bit behind the busy Elk Lake, yet it's often overlooked!
At the north end of the lake, water drains into a porous rim of lava, and the best way to explore the lake is via canoe or kayak, as it's really the only way to get views on this lake.
The lake is well known for its incredible views of Mt. Bachelor, South Sisters, and Broken Top, while also being popular for wildlife watching. Atlantic salmon, brook trout and rainbows can be easily spotted in the clear waters whether you are in a boat or even walking around the shore. It is made up of many channels where you'll discover rough lava fields, wildflowers, and wildlife in one magical, natural, a treasure hunt around the Cascade Lakes.
What to Do at Hosmer Lake
Hiking: There aren't any truly notable hikes at this lake but there are a lot of trails that intersect just near the lake yet you can't really reach them. However, just across the street is Six Lakes Trail, which I'm willing to bet you can figure out what you'll see here! These Cascade Lakes are not frequented at all and you'll need to hike 10 miles to see them.
Camping: South Campground is located on Hosmer Lake, available for both RVs and tents through the summer months. It is reservable, and there are water and toilet facilities on site. Mallard Marsh Campground is also located on Hosmer Lake, don't forget to look up at night when you camp out here, the stars put on quite the show!
---
RELATED: 17+ of the Best Lakes in Oregon for Adventures & Camping
---
Lava Lake
Separated by Little Lava Lake by solidified lava, Lava Lake shouldn't be missed on a trip to the Cascades Lakes region.
Solidified lava is visible along the shorelines of the lake, with the peaks of Broken Top and South Sister popping up in the north. Like many lakes in the region, the formation of this subalpine lake was created in the aftereffect of lava flows from nearby cones.
The boat ramp here allows you to easily get out onto the water to see the sights from a very different perspective. It has much fewer visitors than the lakes in the north, so visitors can enjoy its serenity and beautiful views.
We love Lava Lake and have seriously no reason why it's less frequented by the others. Shh, don't tell anyone, but we think this lake has some of the best views!
What to Do at Lava Lake
Equipment Rental: You can hire a number of different types of equipment and boats from Lava Lake Resort Marina, so you won't have to worry about bringing your own. This is the best way to get out on the water and explore the incredible surroundings.
This is another location for equipment rental if you don't have any and aside from Elk Lake, this is your only other choice in this "main" area of the Cascade Lakes.
Hiking: Hiking in this area of central Oregon will take you through some of the most beautiful areas of the Deschutes National Forest although none really start at the lake. Just across the road, you'll find another trailhead leading you to the Six Lakes trail via another route (17 miles) which includes even more lakes.
You can also take the short wander to Lucy Lake (3 miles).
Camping: Lava Lake Campground is located in the heart of the Cascade Range, right on the shores of Lava Lake itself. This waterfront campground offers some incredible views from its 44 sites, with some available for both tents and RVs. This campground has a small day-use area and a boat ramp. Surrounded by mature pine forest and with access to fishing and scenic drives, it is a good place to base yourself for adventure.
Other Cascade Lakes
OK so now we're getting to the lesser-visited areas of the Cascade Lakes. These spots are still beautiful but they are getting considerably further from Bend and not as many people care to drive further down this way. if you're down to explore more of the Cascades though, we're here for you!
If you happen to be based in Sunriver, these lakes will be closer to you than the ones above.
Crane Prairie Reservoir
Crane Prairie Reservoir is a haven for bird watchers who come to scan the landscape for a variety of birds, such as ospreys. Other birds you have a good chance of spotting includes ducks, geese, sandhill cranes and great blue herons.
The reservoir is, in fact, named for the cranes that thrive in this habitat and the Deschutes River Prairie that covered the land before the dam was built. This huge body of water covers 3,420 acres on the Deschutes River and is very much on the radar of local fishermen.
What to Do at Crane Prairie Reservoir
Equipment Rental: You can hire boats, kayaks, paddleboards, and canoes directly from Crane Prairie Resort. There are pontoon boats that are big enough for 10 people, or there is a range of smaller crafts to choose from.
Hiking/Mountain Biking: One of the better trails is actually across the road at Cultus Mountain. This trail is great for mountain biking and takes you through a canopied forest to a few more lakes.
Camping: When planning to stay near the reservoir, Crane Prairie Resort is the obvious choice. It has a restaurant, guide service, boat rentals, cabins, and a huge 146 sites, making it the largest campground in the area. The resort has many amenities such as boat moorage, shower and laundry facilities, a beach area, basketball court, general store and bait and tackle shop.
Wickiup Reservoir
As the second-largest reservoir in the state, it is hardly surprising that Wickiup Reservoir is pretty impressive. It is also the largest of the Cascade Lakes, however, unlike the natural lakes, it was formed by damming the Deschutes River in 1949.
Because of the depth of the water, fishing is very popular and is often dubbed as the best lake for brown trout fishing in the state. It is also one of the best wildlife viewing areas, with the chance of seeing a range of waterfowl, shorebirds and some hoofed mammals. Motorized and non-motorized boats are available on this body of water, so is a great location for all sorts of activities.
What to Do at Wickiup Reservoir
Camping: There are 6 campgrounds around the reservoir, all of which have a boat ramp, toilets, and water. One of these campgrounds is Gull Point Campground which is right on the shores of the lake. The sites are scattered and mixed with some right on the waterfront and some set a bit further back in the open conifer forest.
There are sites for both tent and RV camping, with picnic area, drinking water, vault toilets, and a dump station. There are also two large day-use areas here.
Twin Lakes
The waters of Twin Lakes are a stunning turquoise, and ofter visitors some breathtaking views of the surrounding wilderness. These incredible, nearly identical natural lakes were formed around 20,000 years ago where rising magma created violent steam explosions, forming broad, yet shallow craters that have now filled with water.
The lakes are less than a mile apart, and aside from incredible views, also provide visitors with opportunities for paddling, swimming, and fishing. The lakes are pretty similar in looks, however, North is just a little bigger at 112 acres compared to South's 99, with South completely surrounded by trees apart from the beach day-use area.
What to Do at Twin Lakes
Equipment Rental: You can hire boats for South Twin Lake from the Twin Lakes Resort, found on the shores of the water. As it is a non-motorized lake, you can hire kayaks, paddleboards, canoes, paddleboats, and rowboats for a day out on the water.
This is really one of the only Cascade Lakes that offers a "beach" area, I mean, as close to a beach as you can get when you're hanging out at alpine lakes.
Hiking: The Twin Lakes Loop (4.5 miles) is an easy and enjoyable stroll around both of the lakes.
Camping: South Twin Lake Campground sits on the shores of the south lake and has sites that will accommodate tent, trailer and RV campers. There are a few amenities at this campground such as flush toilets, a boat launch area, potable water, picnic tables, and fire rings. There is also a small campground at North Twin Lake which has a boat launch and a little beach.
Where to Rent Equipment at Cascade Lakes
If you are going to Elk or Lava Lakes, the best place to rent from is directly at the lake, as you'll be able to get straight onto the water without the hassle of having to bring equipment with you. Most of the lakes in the Cascade range don't have shoreline equipment rental and those that do have been mentioned above.
Another option for mobile equipment rental is Tumalo Creek Kayak and Canoe. You are able to hire kayaks, canoes, and paddleboards to take with you to the Cascades Lake. If you're wanting to explore more of the lakes with your own equipment, this is the way to do it. They have a location in Sunriver as well.
Want to visit but don't have a lot of time or don't want to deal with lugging equipment? Book this excursion that takes you from Bend to Cascade lakes for an epic day of kayaking!
---
RELATED: 17+ Badass Bend Hikes to Conquer During Your Visit
---
Winter in the Cascade Lakes
In Oregon's Cascade range, there are a few waterfall hikes that are incredible in the snow, and in some cases, snowshoes will be necessary. A couple of great ones include Sahalie and Koosha Falls on the McKenzie River, but there are plenty of others.
Another great winter activity in the area is cross country skiing, such as at the Mt. Bachelor Nordic Center. There is the potential for 62 km of groomed cross country ski trails here, with a variety of trails to cater to any level of cross country skier.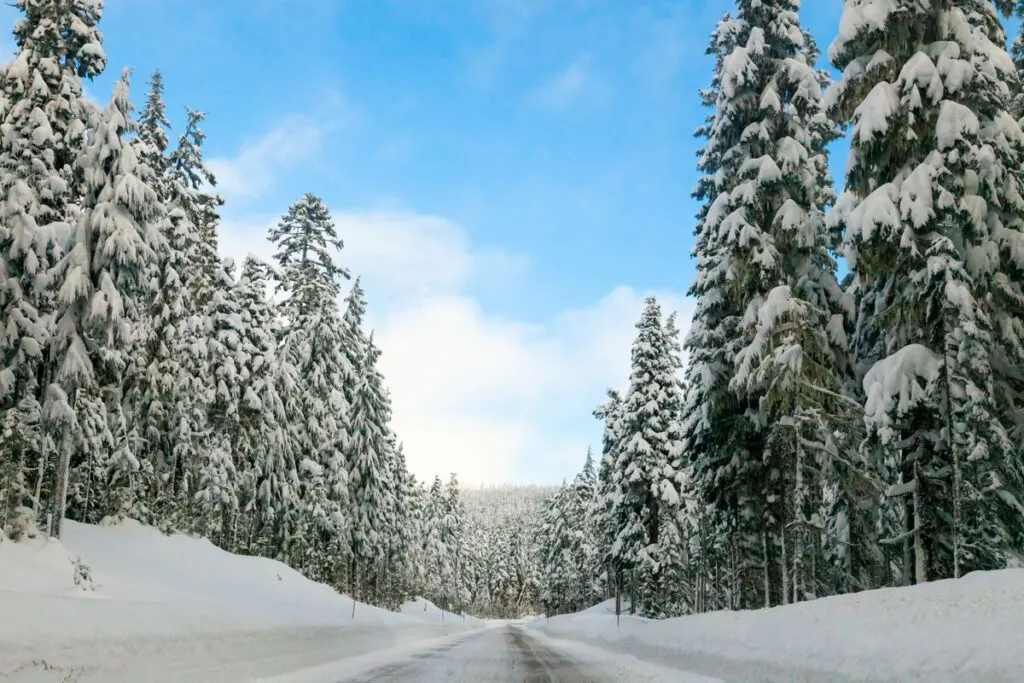 You'll be rewarded with breathtaking views of the Cascade Range, plus there are lessons available. The trail systems from the Virginia Meissner SnoPark are some of the most popular in the area, however other snowparks like Wagoga and Edison are also popular. Or, if you are looking for a bit more of an adrenaline rush, rent a snowmobile for a couple of hours or for the whole day and explore the region, stopping at cozy lodges for a bite to eat.
---
RELATED: Mount Bachelor in Winter
---
Snowshoeing at Twin Lakes is a great way to spend the time in the winter, as it is an easy way to trek through the winter wonderlands. The Twin Lakes Trail is a great place for snowshoeing, full of towering mountain hemlocks. Another option is to take the Todd Lake Loop. Many of the resorts in the area, such as Elk Lake Resort, provide snowshoe rentals.
During the winter, much of the Cascade Lakes Highway is shut due to the snow. Other forms of transport to get to the area include snowmobiles, snowshoes and skis. Some of the resorts also operate a snowcat service.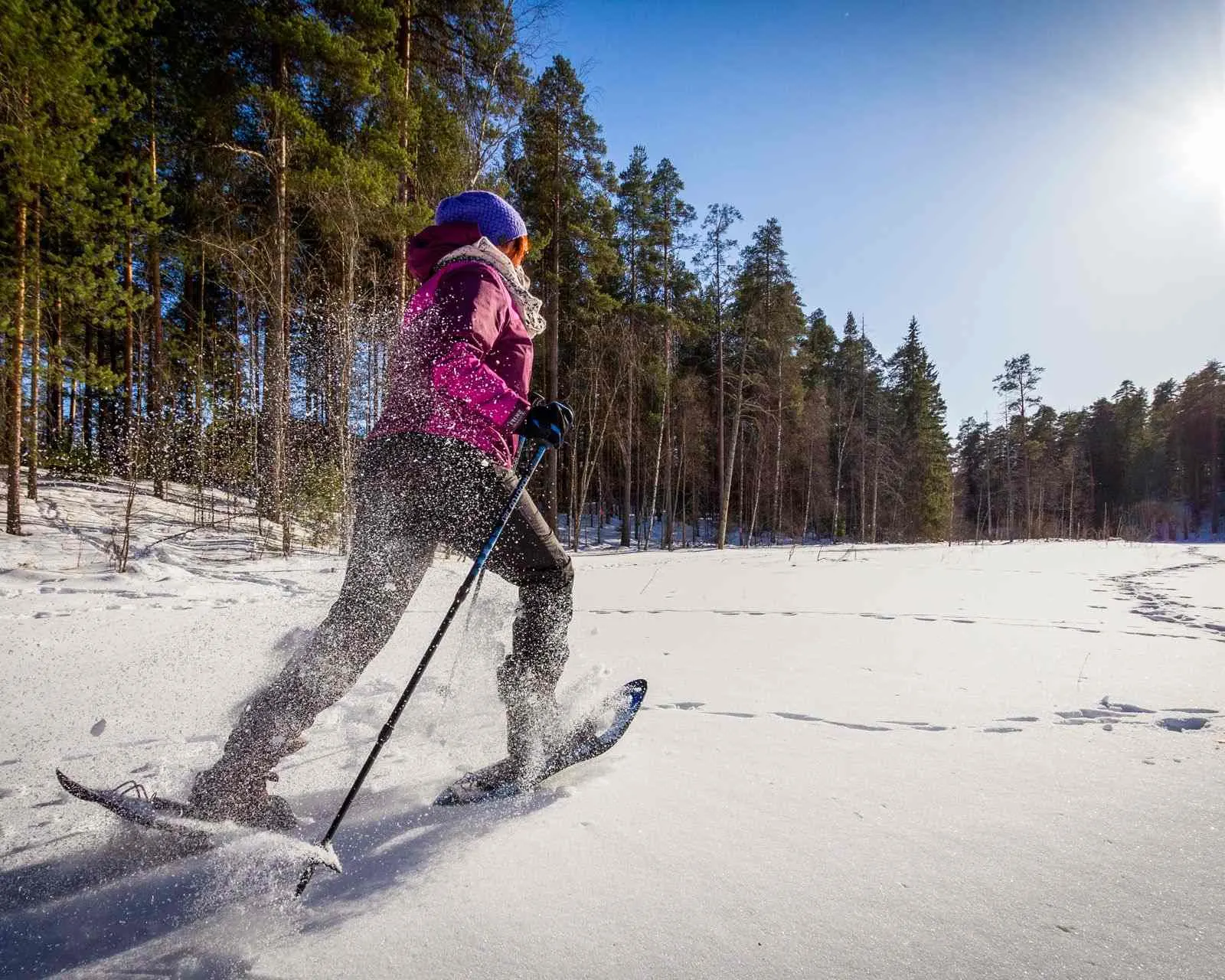 Always check the condition of the trails and roads that you are planning on using, and pay attention to any potential avalanche warnings. Another point to make a note of is that dogs are prohibited in the area during the winter. The only exception is if they are harnessed for sledding and you have a permit.
Tips for Visiting the Cascade Lakes
Little Lava Lake, Cultus Lake, Little Cultus Lake, and Davis Lake are the other Cascade Lakes in the area but I mentioned the best, easiest to get to, and most beautiful above. Should you have extra time, feel free to visit all 14!
You need a recreation pass to park and explore the Cascade Lakes! Even when we mention free camping, yep, that means it's only free if you have that pass.
Bring food. There are few options out there and most of them will be at the pricer resorts in the area.
Don't take some of these hikes too lightly. Some of the summits out here are pretty serious and you're in an alpine environment. That means the weather can change in a minute so even in summer you'll need to bring warm jackets.
Many of the trails and summits are fully exposed, bring scarves, hats, sunscreen, whatever you need to keep that skin protected.
Mosquitos in this area can be relentless depending on the time of year and the hike, bring your bug spray.
So which of these Cascade Lakes are you hanging out at? Do you need to rent any equipment? Are you taking on more hikes or relaxing lakeside?
More Things to do in Central Oregon
We hope this helped you plan your visit to the Cascade Lakes! Be sure to check out our other posts on Bend and adventures in Oregon.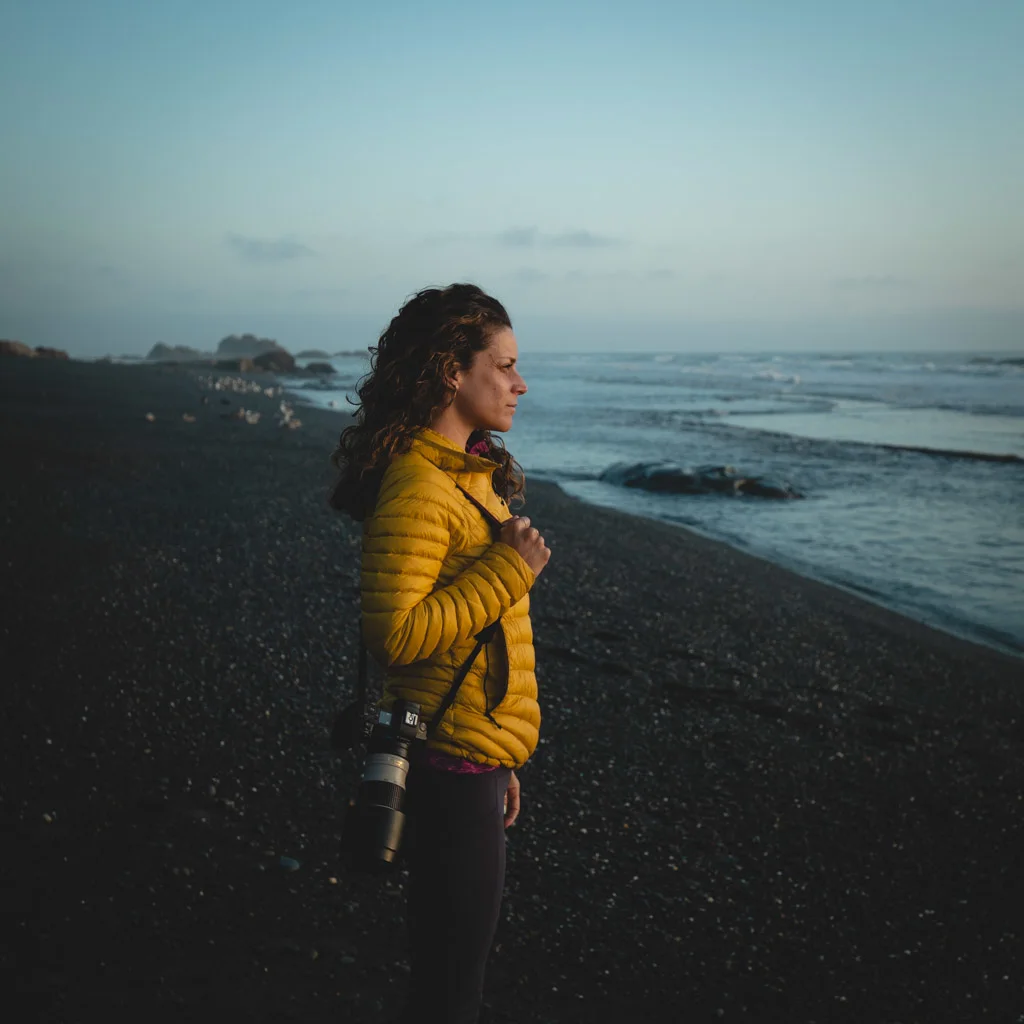 I've been perpetually traveling and living around the world for years but it's hard to beat Oregon and the PNW. After years of road-tripping the area, I guess you can say I know it pretty well! When I'm not writing guides for you, you can catch me somewhere petting a dog, attempting to surf, hiking a volcano, or stuffing my face with bread and cheese.