Get your mountain lake fix no matter the season at Elk Lake. This scenic lake sits in the Cascade Mountains, with the Three Sisters and Mount Bachelor dominating the skyline.
Elk Lake is one of the area's most desirable hiking, kayaking, and picnic spots. Both sand and pebble beaches line the shores, surrounded by rich forests.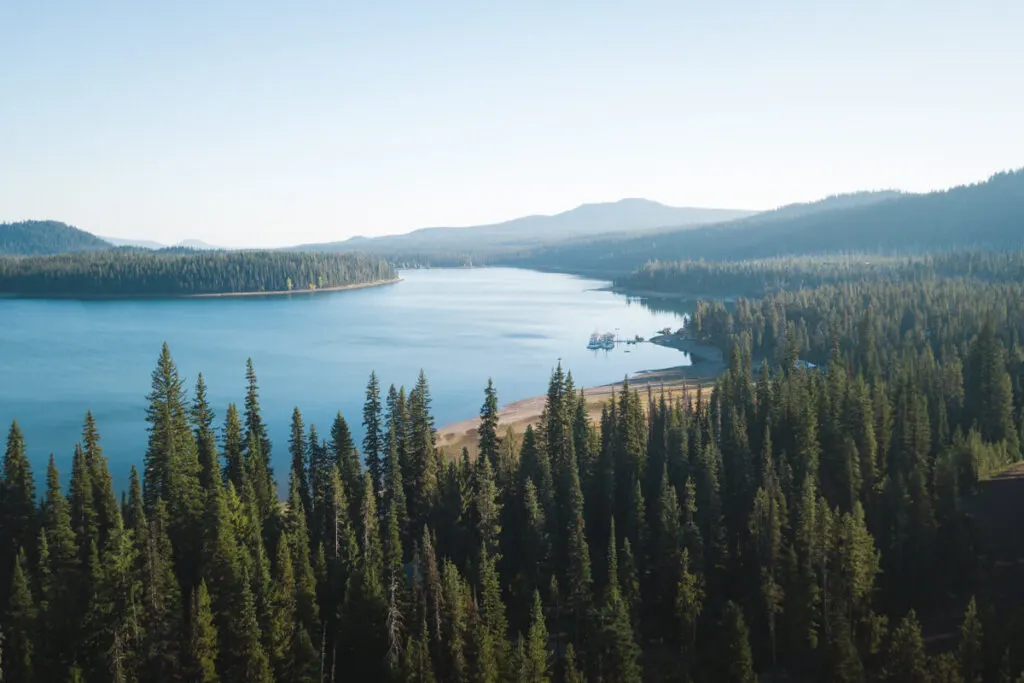 It is one of the most used and popular lakes in the range, as it also has the added benefit of having amenities and facilities around the shore (unlike some of the other lakes).
Elk Lake is a popular spot for recreational activities such as hiking, camping, swimming, boating, fishing, and more. And during the colder months, the skis and snowshoes come out, ready for some winter fun.
Where is Elk Lake?
The lake is located in the central Cascade Range. It can be reached along the Cascades Scenic Byway and is only about 25 miles from the city of Bend, so it's easily reachable as a day trip.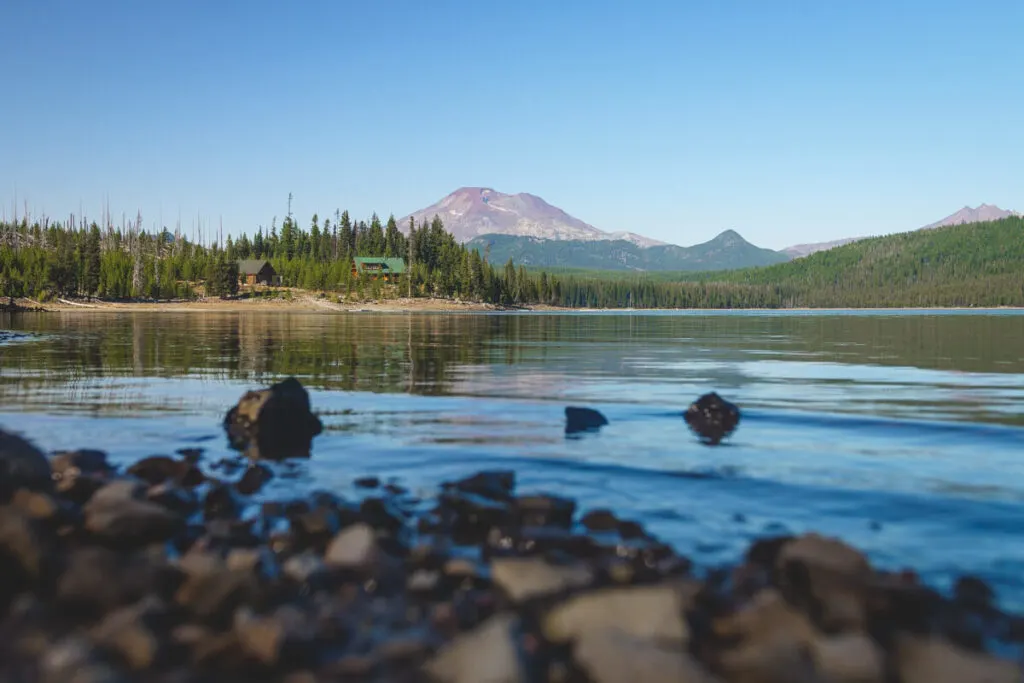 It is located within the Deschutes National Forest, just 6 miles west of Mount Bachelor, and is one of the most popular Cascade Lakes.
---
RELATED: An Adventurer's Guide to Things to Do in Bend, Oregon
---
Things to Do Around Elk Lake
There's no shortage of things to do here. This is probably the most popular lake of the Cascade Lakes and for a good reason too. Here is everything you can do at Elk Lake and the area…
SUP and Kayak
One of the best ways to explore Elk Lake is to get on it! Take to the water on a SUP or kayak and enjoy the vast expanse of water away from the shores.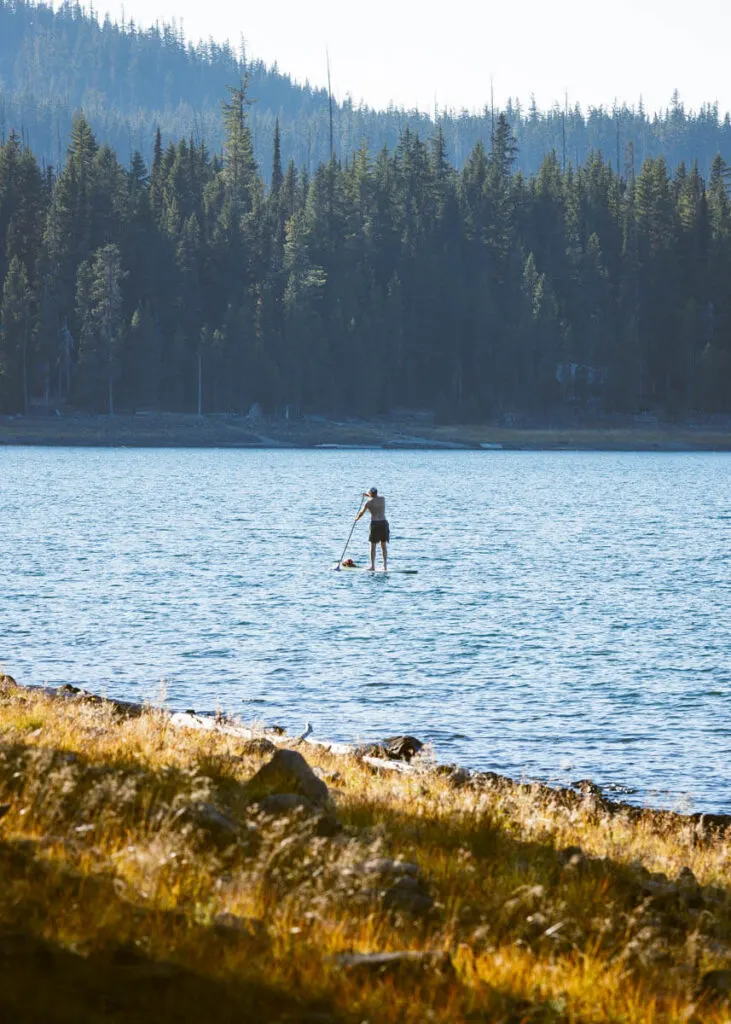 If you don't have your kayak or SUP, rentals are easy to find from Elk Lake Resort. They are rented out on a first-come, first-served basis.
Elk Lake Trail
Distance: 4.7 miles
Type of Trail: Out & Back
Difficulty: Easy
Elevation Gain: 56 m
If you are looking for some incredible views of Mount Bachelor while walking along a stunning lakeside path, Elk Lake Trail has you covered.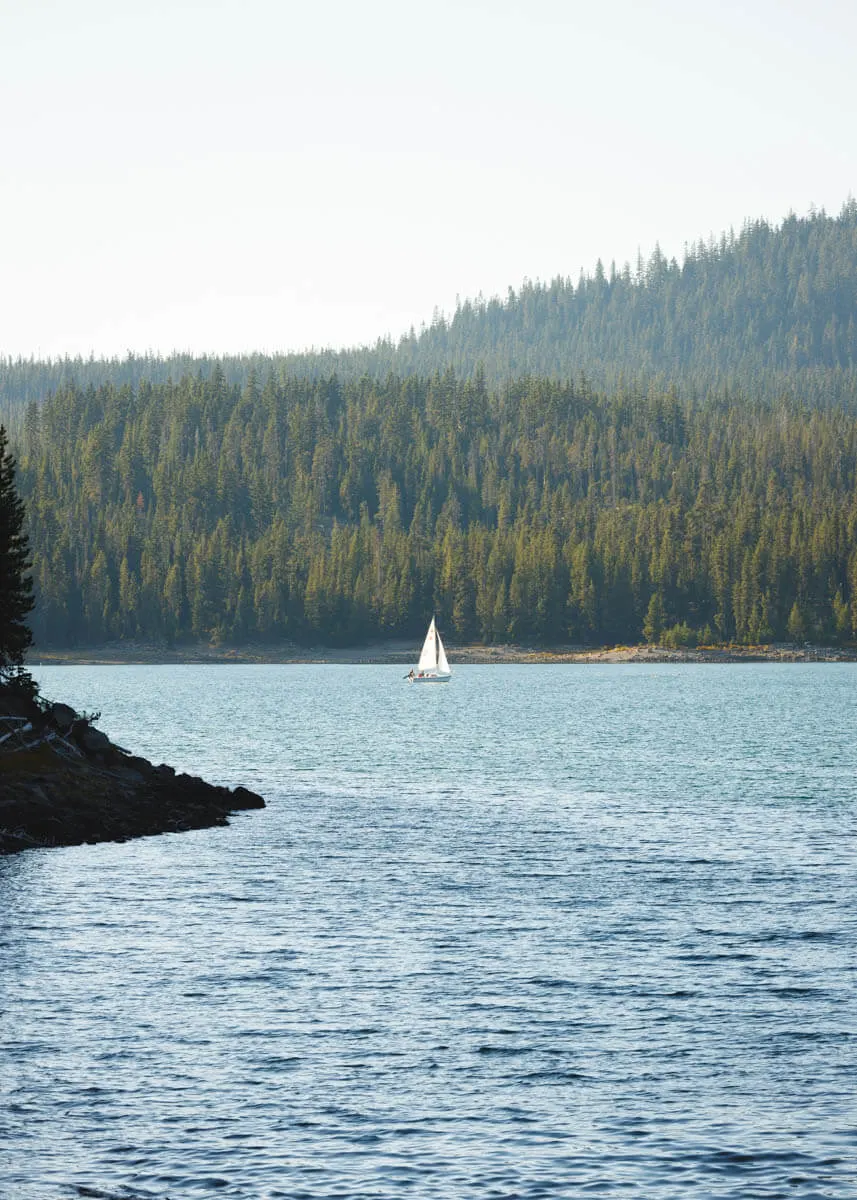 The start of the trail may be a little tricky to find, and perhaps this explains why it is a relatively quiet trail, but once you have found the path, you shouldn't have any trouble following it.
The hike is not too strenuous, although it can be a bit rocky in places, giving you a great way to see the lake from all angles as you make your way along the shore.
Other Day-Use Areas
Elk Lake has several day-use areas. Most people head to the main day-use spot near the resort. However, if you have your own kayak or want a more chill picnic with your group, we suggest you head to another area of the lake.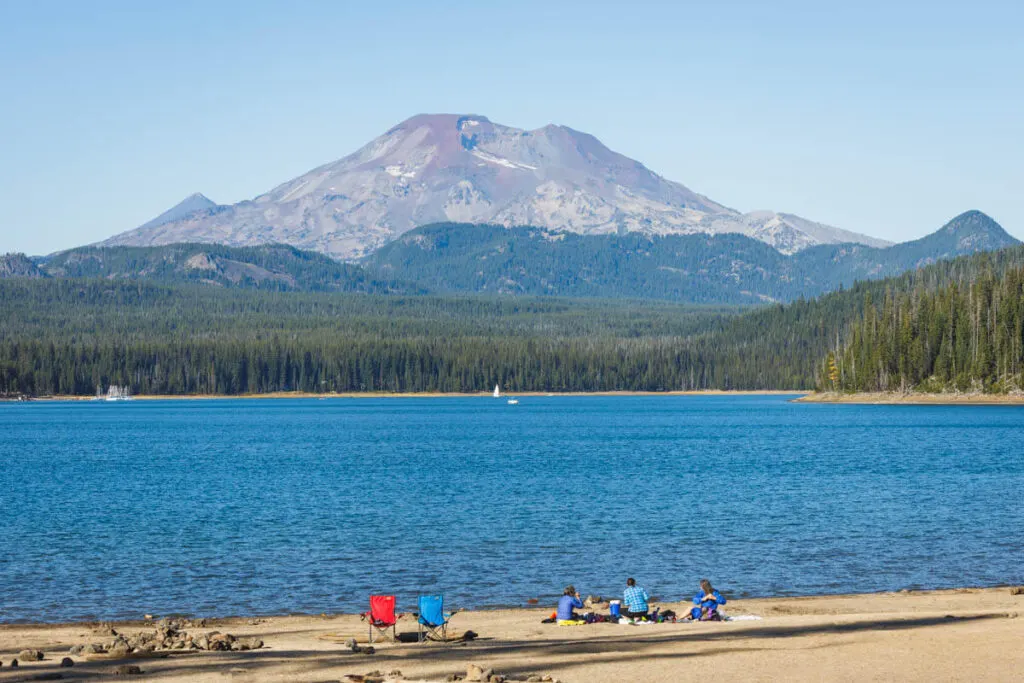 Sunset View and South Beach are the two other day-use spots where you'll find the crowds have thinned out a bit, and you'll get a totally different perspective of the beach. At Sunset View, you'll get a stunning shot of South Sister right before you!
Both spots don't have much in terms of amenities beyond a few tables and a bathroom, but what else do you need? Just bring a floaty, some drinks, snacks, and your friends, and you're good to go!
Hosmer Lake
Hosmer Lake is like the little sister of Elk Lake and also forms part of the Cascade Lakes. It is slightly smaller but still worth a visit if you are in the area. Surrounded by rich green forests and distant mountains, it is particularly picturesque.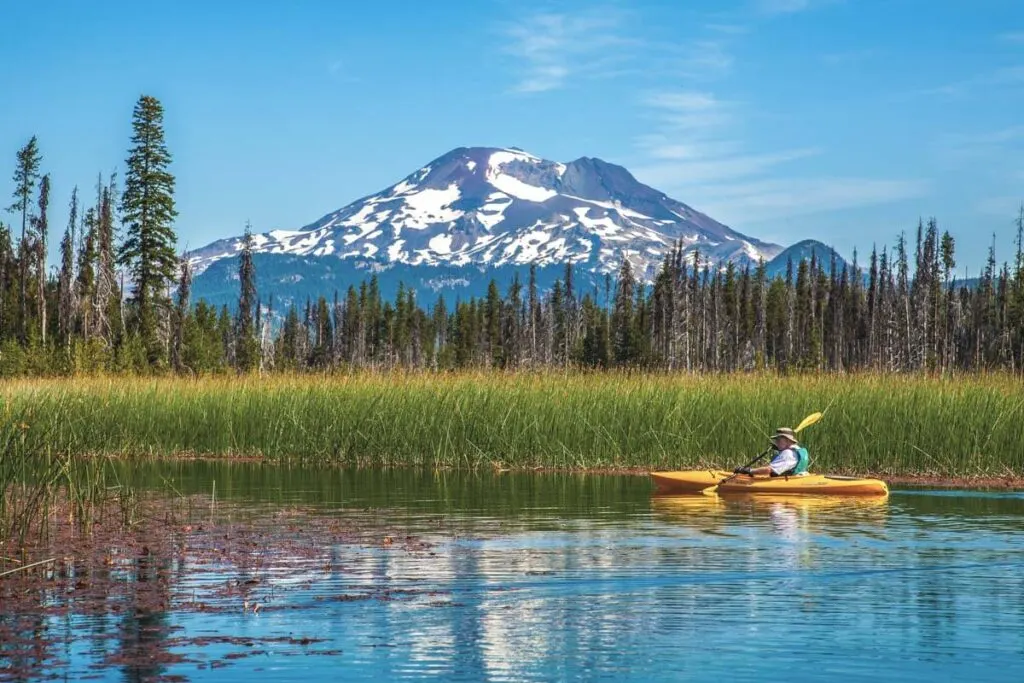 Whether you want to hike around the shoreline, take out a canoe, try a spot of fishing or take in the view, there is something for everyone. Plus, it helps that it is one of the most naturally beautiful lakes in the area.
Kayaking and fly fishing are two of the most popular activities, and few places have such a spectacular backdrop for these activities.
More Cascade Lakes
Of course, Elk Lake isn't the only lake in the area. There's a collection of about 12 lakes out here, so you'll need more than a day to explore them. Elk Lake is popular and most people's favorite simply because it's one of the easiest and most accessible of them all.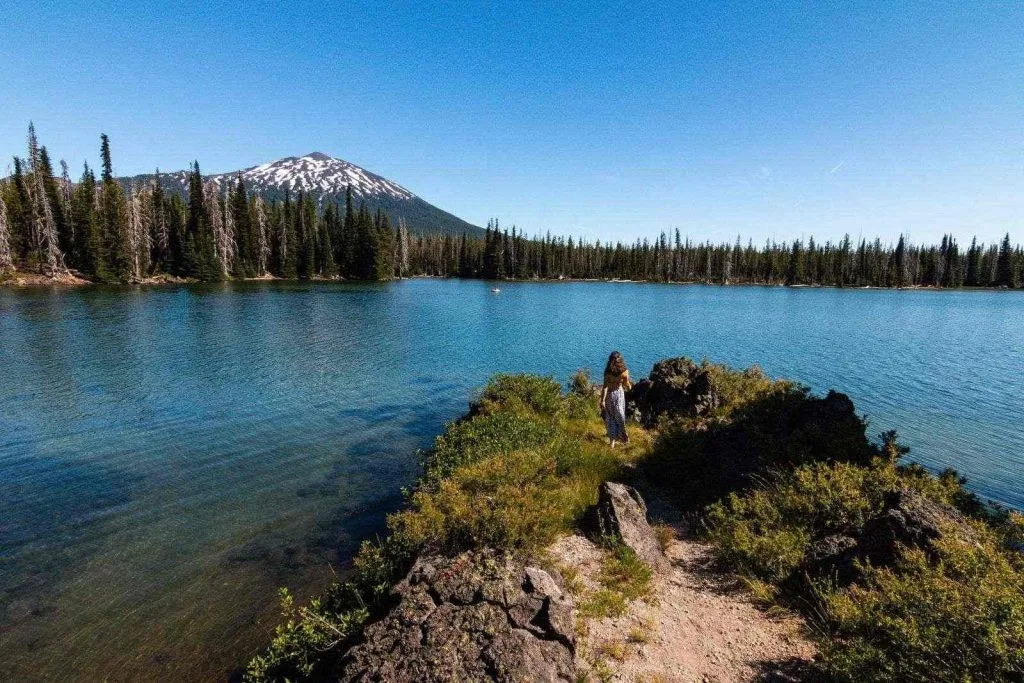 There's a resort, campground, rentals, a "beach," and more here. So if you're looking for a lake that has it all, you've found it! If you're wondering about the other Cascade Lakes or are looking for something a bit more low-key, check out the other lake nearby.
---
RELATED: Exploring The Cascade Lakes in Oregon—Hiking, Camping, & Water Sports
---
Camping Around Elk Lake
Elk Lake Campground – Don't expect grand, modern facilities at Elk Lake Campground. It is a bit old-school, but the hillside location makes up for this. It is squashed between the lake and Cascades Scenic Byway, making for easy access.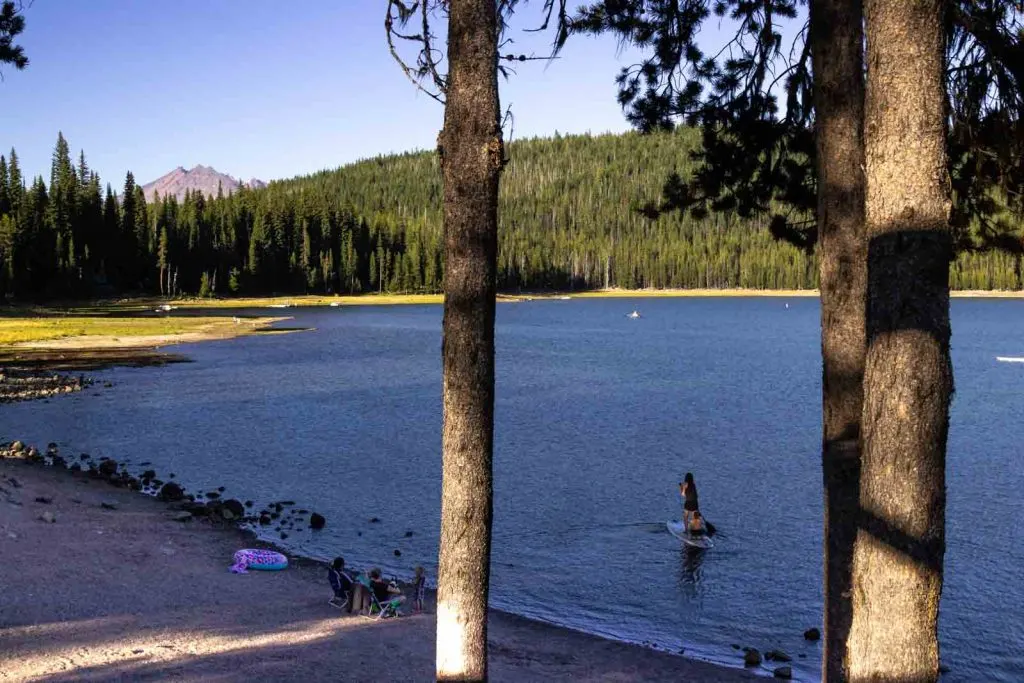 Most campsites have views of the lake, but the scattered trees are great for a bit of shade and privacy. Below the campsite is a beach day-use area that offers some of the best views of South Sister, Broken Top, and Mount Bachelor.
What better view is there to wake up to? Although it does not have all the amenities of Elk Lake Resort, this is located just next door.
Elk Lake Resort – Elk Lake Resort is another lakeside option that offers glamping with cabins and glamping tents. But with excellent facilities also comes crowds, and it does have that resort-like feel to it. RV sites are also available but they are dry sites with no hookups available.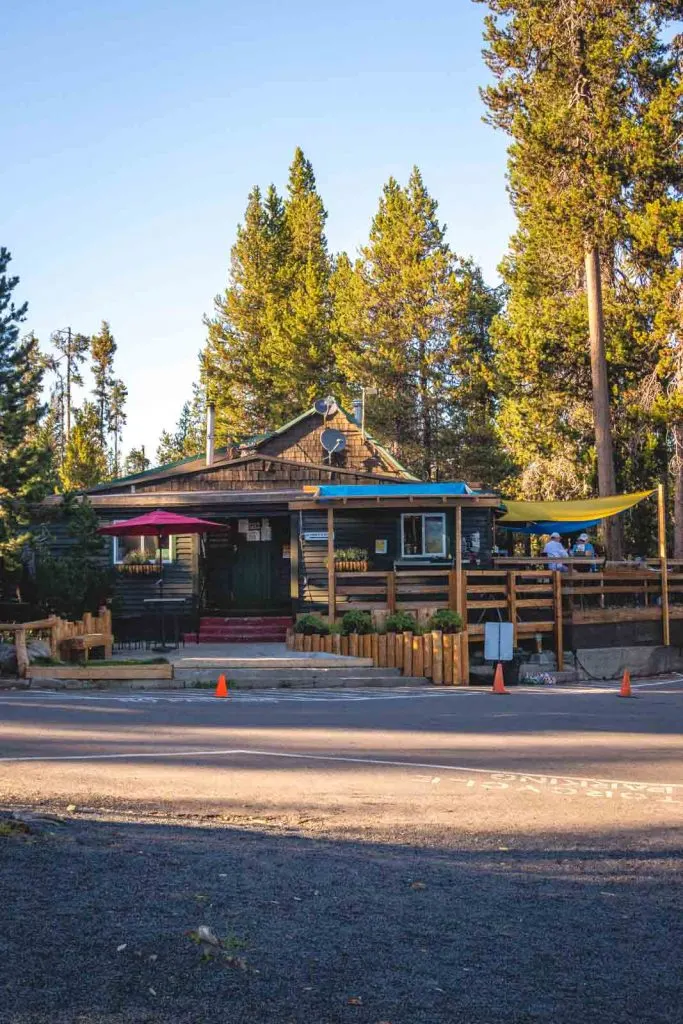 Other campgrounds – There are a few other small campgrounds around the lake, such as Point Campground or Mallard Marsh Campground, a short distance away if you want something more intimate and rustic.
---
RELATED: 23 Prime Spots to Go Camping Near Bend Oregon
---
Elk Lake in Winter
The fun doesn't stop in winter. Oh no–A whole new adventure awaits as the lake transforms into a winter wonderland! The only potential problem is how to get there…
During the winter months, the Cascades Lakes Scenic Byway is closed and not maintained, making your trip to Elk Lake a bit of an adventure in itself. That's not to say that you won't be able to get there, you will have to be a bit more open about your modes of transport.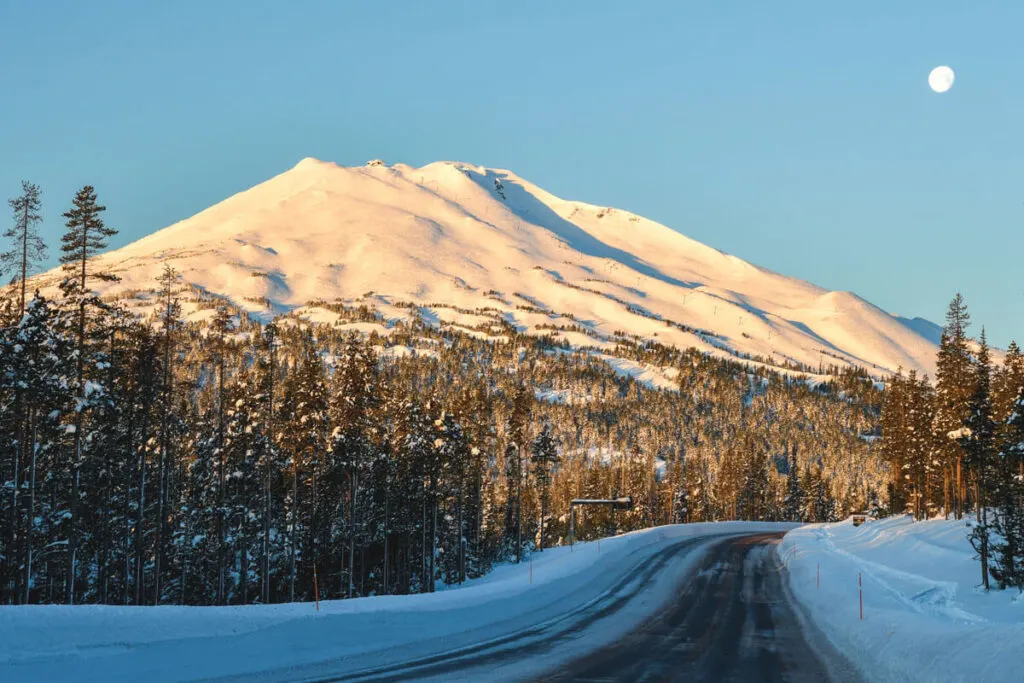 Elk Lake Resort is an excellent solution to this problem. You can arrange with them to be picked up on one of their snowcats, which is great fun. Alternatively, strap on your skis and take a leisurely Nordic ski, taking in the scenery along the way.
If accessible, you can also have a thrilling ride on a snowmobile, thanks to the carefully groomed trail that will take you to the lake. Central Oregon Rentals can help when it comes to renting snowmobiles. Part of the adventure is just getting there!
Once at the lake, you could spend your day skiing through some of Oregon's most picturesque backcountry terrain, strap on those snowshoes, and make your way around the lake, taking in the incredible views.
---
RELATED: Winter in Oregon: Your Guide on Where To Go & What To Do
---
We hope this post helped you plan your trip to Elk Lake! Don't forget to check out other great attractions in Central Oregon and more adventures on the water.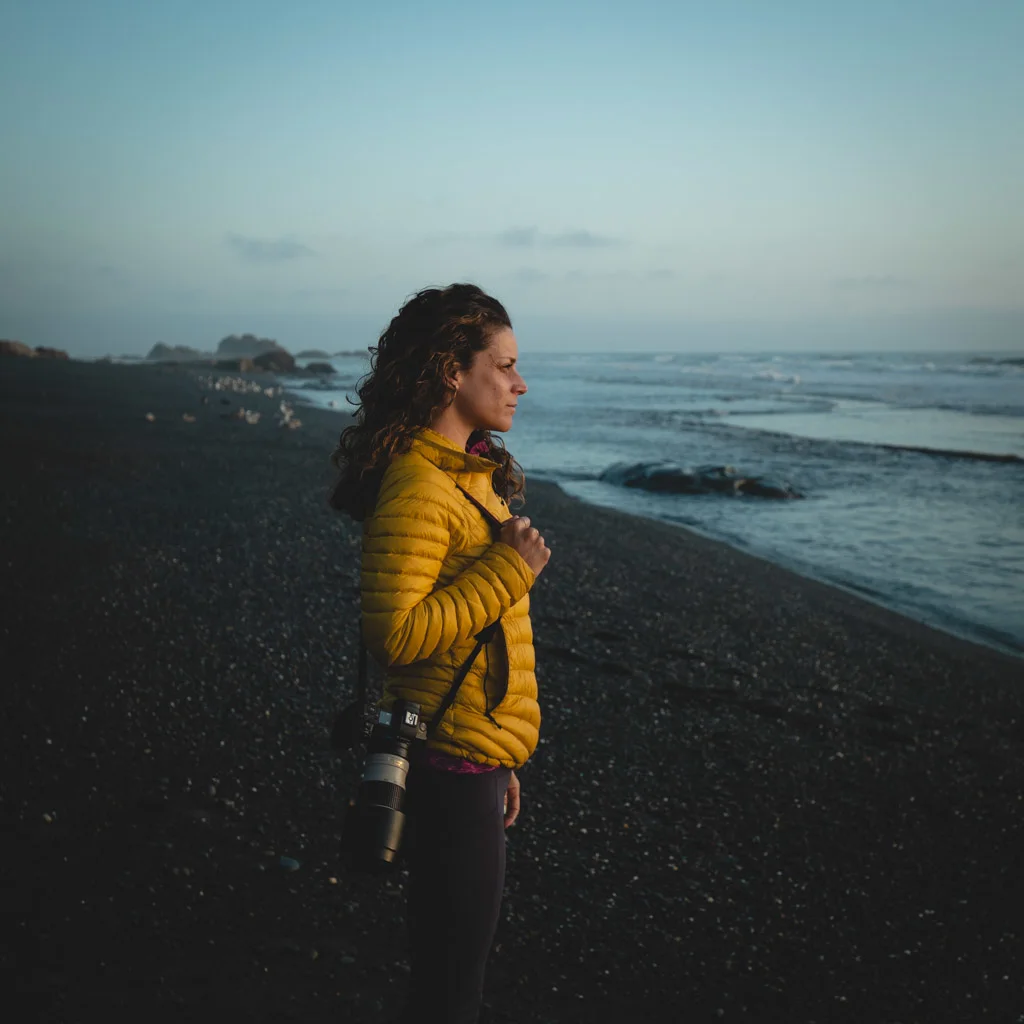 I've been perpetually traveling and living around the world for years but it's hard to beat Oregon and the PNW. After years of road-tripping the area, I guess you can say I know it pretty well! When I'm not writing guides for you, you can catch me somewhere petting a dog, attempting to surf, hiking a volcano, or stuffing my face with bread and cheese.