If you're after a reasonably short Crater Lake hike that you can do in less than an hour and a half (not including stops), then we heartily recommend checking out the Cleetwood Cove Trail.
At just two miles in length, it looks easy at first glance – although, as you'll see (and feel when you're hiking back to the top!), the incline on this hike makes it a tad more challenging!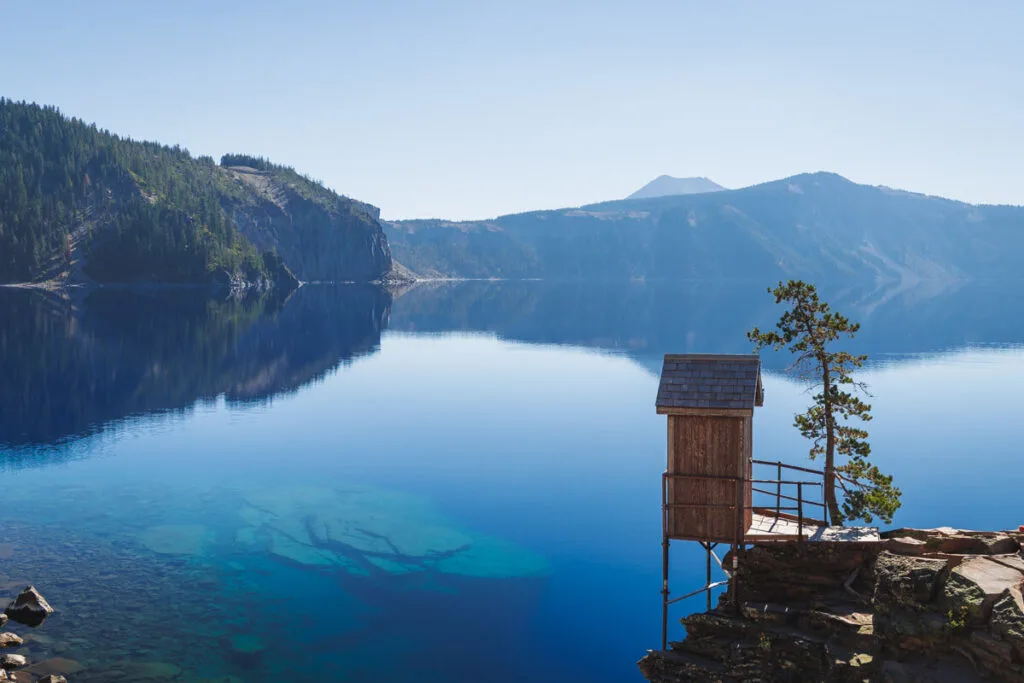 This hike is a great way to access Crater Lake (actually, the only way!), a chance to get some fantastic views over the water, and access Wizard Island.
Here's all you need to know about hiking Cleetwood Cove Trail.
Hiking Cleetwood Cove Trail
---
Distance: 2.0 miles
Type of Trail: Out & Back
Difficulty: Moderate
Elevation Gain: 620 ft
Begin your hike at the trailhead on East Rim Drive. There's lots of parking here, and the trailhead is well-signposted.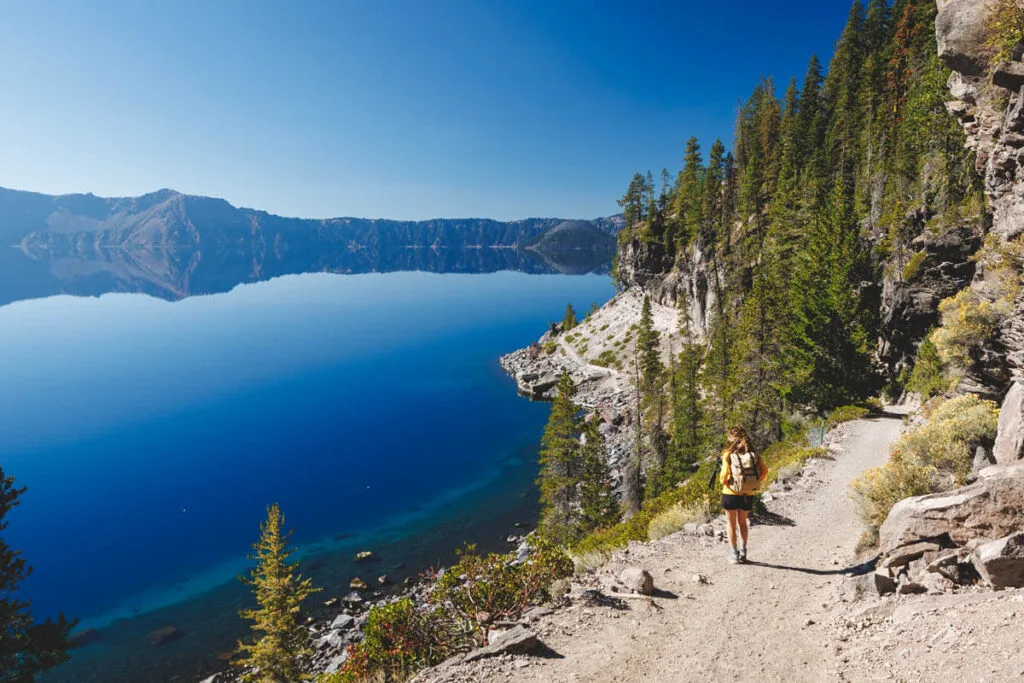 Then, begin your descent! The trail is very easy to follow, as it meanders downhill for a mile. The route is mainly switchbacks, so it's not too consistently steep, but it's a solid mile of downhill walking, so be mindful of your knees!
Getting to The Lake
Eventually, you'll reach the bottom of the trail—this is the boat dock (more on that later) and is where you can take a dip in the lake if you desire! There are also public restrooms and plenty of space to spread out and relax. Should you want to take a stab at catching some trout or salmon, bring your fishing poles!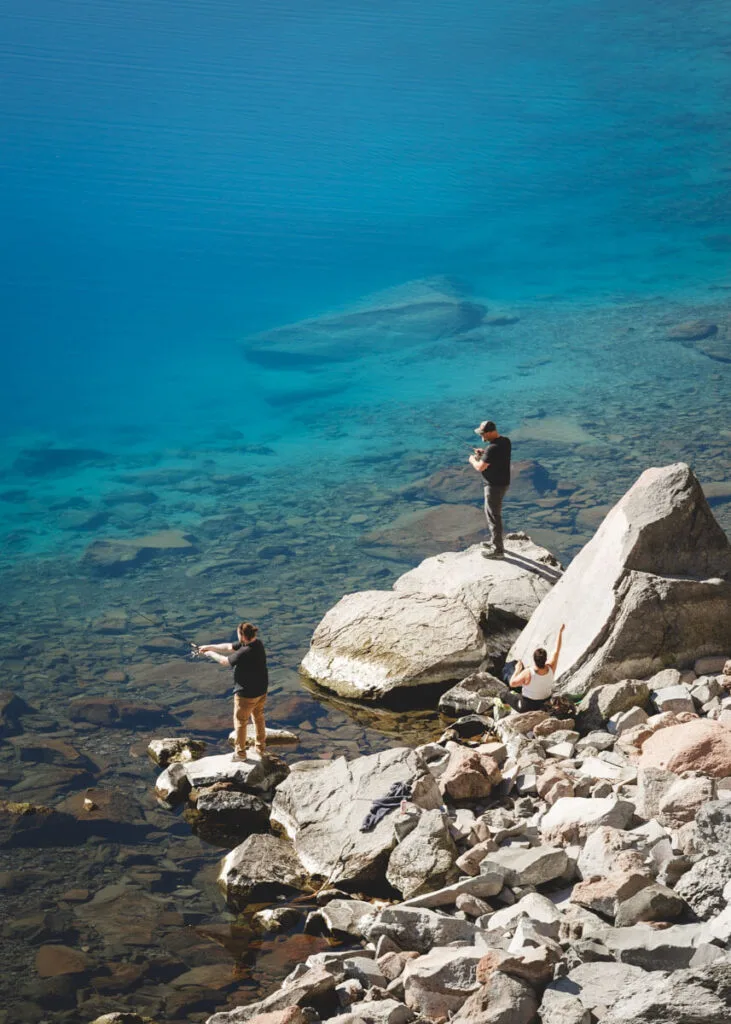 Crater Lake reaches temperatures of up to 57°F in the summer months—so not freezing, but still a little chilly when you first step in! However, it's comfortable enough to swim around once you're submerged.
Because of rules around protecting the lake and the park, you aren't permitted to take any foreign objects into the lake. This means no flotation devices, goggles, or the like! Bathing suits are mercifully allowed.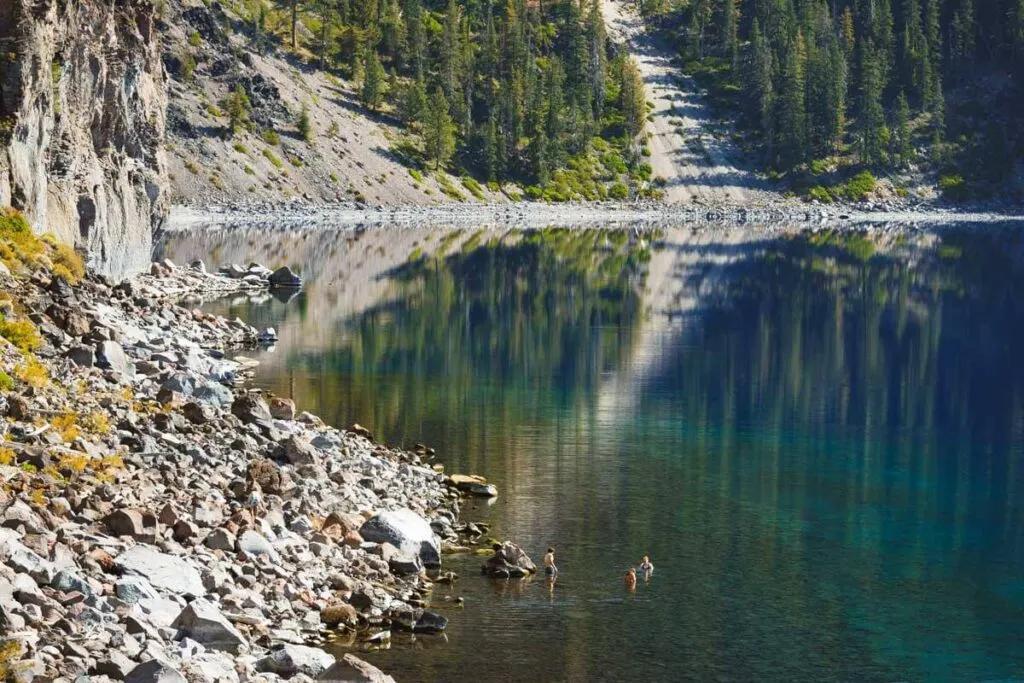 Once you've splashed around to your heart's content, it's time to warm up by heading back uphill! Follow the trail the same way as you descended.
It's a 620 feet elevation gain, roughly the same as 65 flights of stairs, so take it slow and take some time at the various viewpoints to stop and admire the epic vistas of Crater Lake. That's what this hike is all about, after all!
---
RELATED: 9 Best Crater Lake Hikes You've Got to Take On!
---
Boat Trips to Wizard Island
You can take a boat trip out to Wizard Island from the boat dock at the bottom of the trailhead (the trail is the only way you can access the dock!).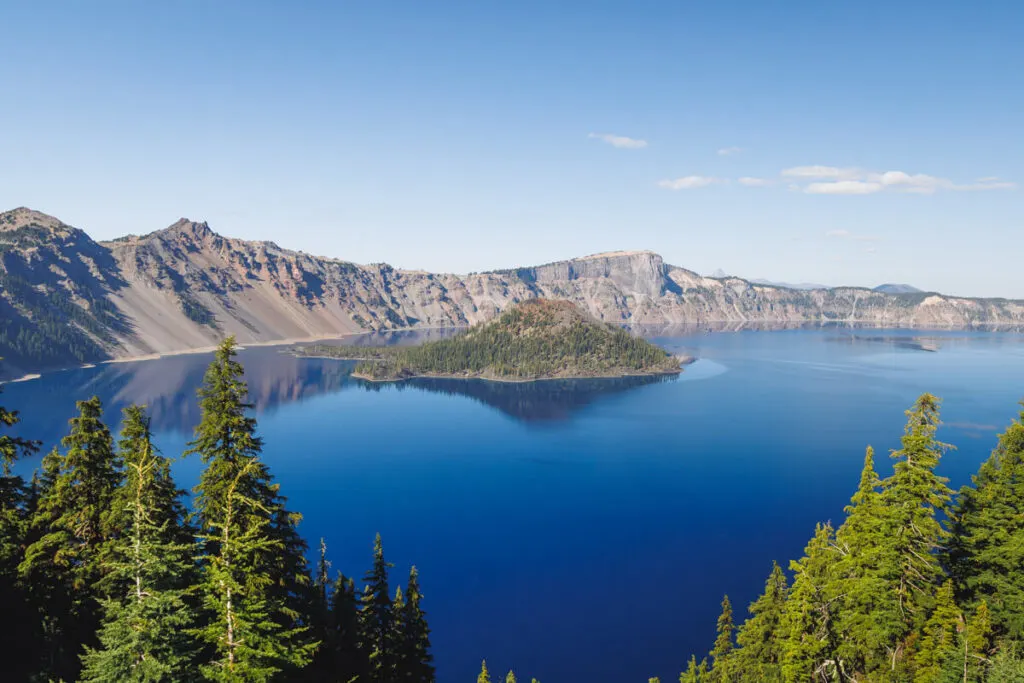 This rocky island sits in the middle of the lake and boasts immense views over the water – there's even another trail that you can do here to a viewpoint. Or, you can simply sit on the beach and take it all in.
You can check here for more info on boat tours to Wizard Island.
---
READ MORE: Things To Do at Crater Lake National Park: Hikes, Camping & When to Visit
---
Getting Into Crater Lake
Crater Lake is a national park and requires an entrance fee. You can arrive and buy a pass that lasts one week and costs $30. However, if you plan to visit other national parks this year, it's cheaper to purchase the America the Beautiful Pass.
This pass costs $80, and you get to go to any national park in the country for a whole year! So depending on your plan, grabbing this pass now might make more sense. You can get your pass here.
Cleetwood Cove Trail Tips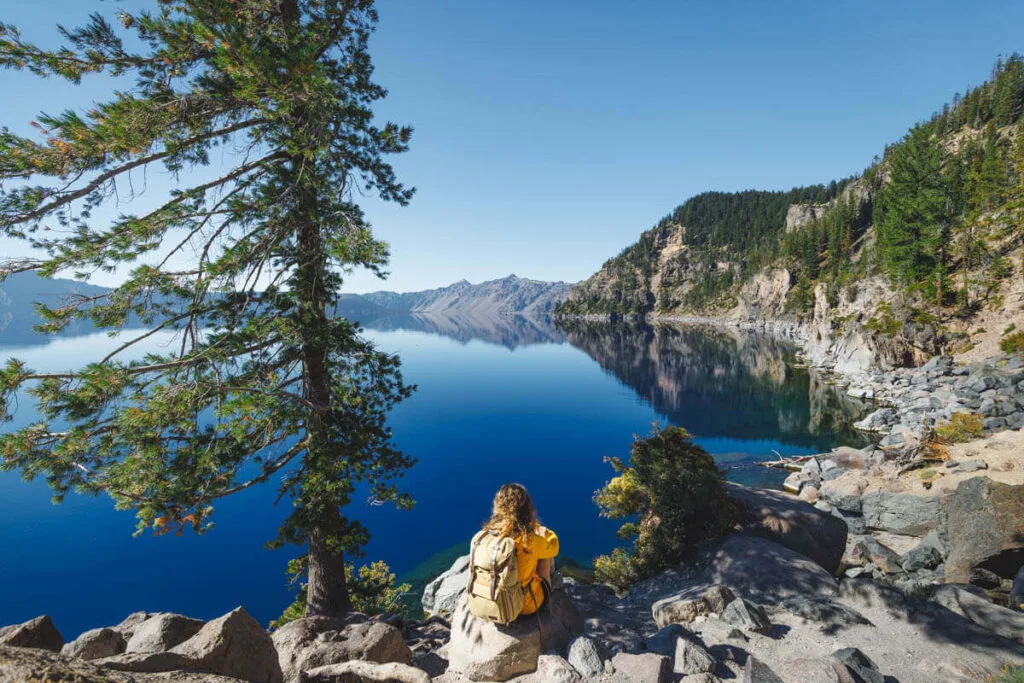 Unsurprisingly, the best time to visit Cleetwood Cove Trail is in the height of summer. This is when the roads are accessible and when the water is warm enough for a dip! However, this is when Crater Lake is at its busiest!
East Rim Drive and the Cleetwood Cove Trail are seasonal and usually closed from the start of November to the beginning of June. If there's a particularly snowy or non-snowy year, the trail may open earlier or later, so keep an eye on the current conditions.
Dogs are not permitted on this trail.
Note that this is the only trail you can take to get down to the lake. There is no other lake access at all! If you "find" another trail, not only is it probably a treacherous and dangerous path but prohibited! The Cleetwood Cove Trail is the only permitted area to access the lake.
Do note that this is a rock fall zone as well. Various signs remind you to be careful and not stop in certain areas where rock fall danger is common. Don't kick or push any rocks along the way, as people can be hiking below you!
Cleetwood Cove Trail is potentially the best way to see Crater Lake as it offers you direct access to the water and that million-dollar view on the way down and back up. It's a moderate route with some steep parts, but it's worth catching both viewpoints of the incredible lake!
More Things to do in Central Oregon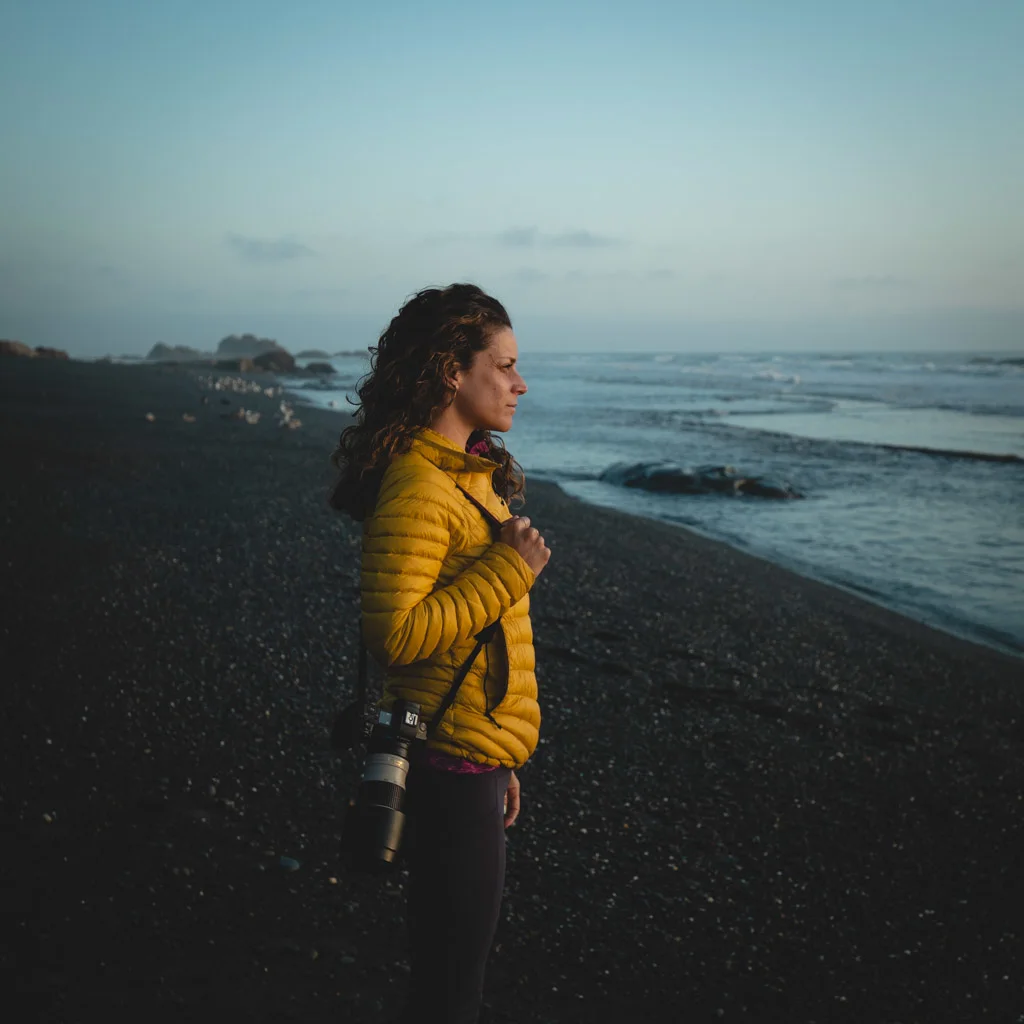 I've been perpetually traveling and living around the world for years but it's hard to beat Oregon and the PNW. After years of road-tripping the area, I guess you can say I know it pretty well! When I'm not writing guides for you, you can catch me somewhere petting a dog, attempting to surf, hiking a volcano, or stuffing my face with bread and cheese.