Shore Acres State Park is the state park of contrasts. On one side, you have pounding surf and rugged bluff, craggy rock formations, and windswept grasses. Come slightly inland, however, and you will be met with perfectly manicured lawns and flower beds with not a petal out of place.
The park sits on a scenic bluff, starting its life as a private estate, with its many trees and shrubs brought back from around the world by pioneer Louis J. Simpson. In the 1930s, the park began to fall into disrepair before it was bought by the state of Oregon and started its journey as a public park.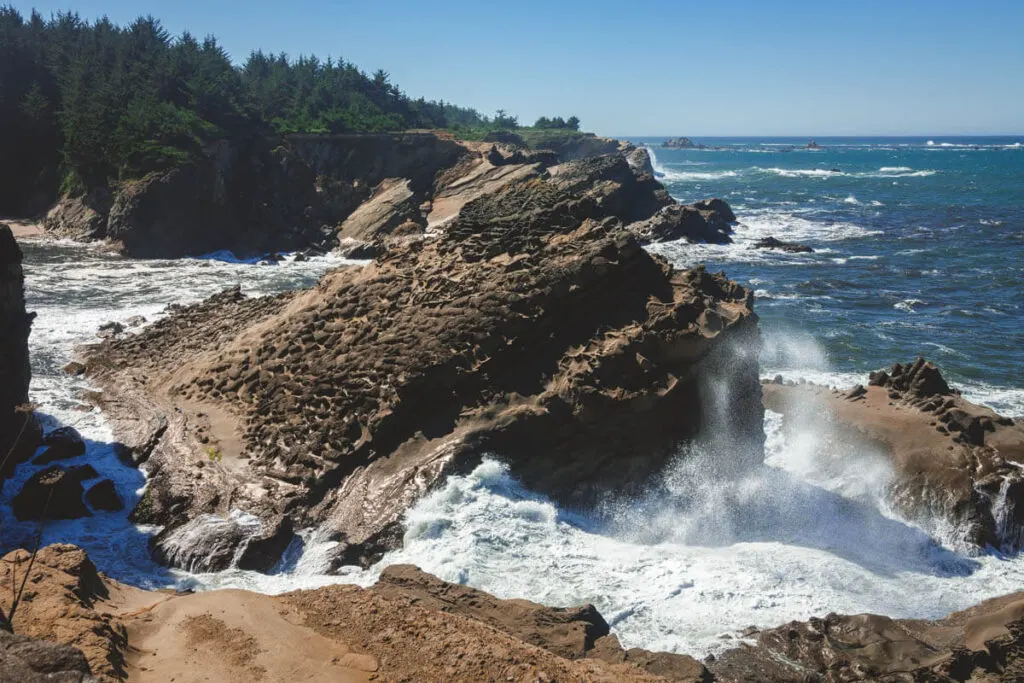 This unique park is located just south of Coos Bay, making it easily accessible. The geology here is incredible, with the cliffs made up of clear stripes of rock with a smattering of bright blue tide pools at their base at low tide. Pair that with the abundance of sea creatures and scenic surroundings, and you can see why people visit this park time and time again.
With miles of trails both inland and along the coast, plenty of wildlife, incredible viewpoints, and tons of history, Shore Acres packs a lot of punch into such a small park.
Shore Acres State Park
---
There are trails, beaches, and tons more things to do around Shore Acres State Park. Here's everything we recommend for your visit.
Trails in Shore Acres State Park
Cape Arago Loop Trail
Distance: 1.2 miles
Type of Trail: Loop
Difficulty: Easy
Elevation Gain: 59 feet
Shore Acres State Park is in a prime position to start a hike that explores the coast. Starting from within the park, the hike will take you along the scenic cliffs between Shore Acres and Sunset Bay State Park.
The trail winds along the coastal bluffs, giving you multiple opportunities to watch the waves crashing against the rocks below and observe the small beaches that have formed underneath the cliffs.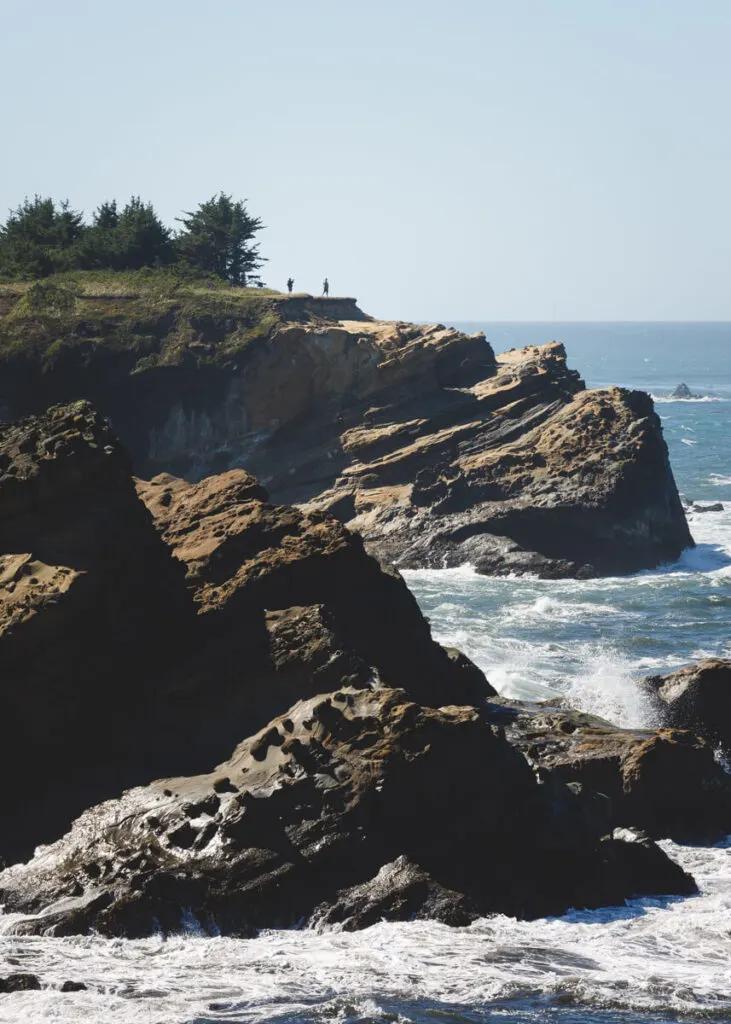 Although you can see the water for most of this hike, there are some strategically placed viewpoints and benches, so feel free to sit and take your time.
Sea lion sightings are common, and if you are lucky enough to be hiking on a clear day, you may be able to spot Cape Arago lighthouse in the distance. After about a mile, you can continue hiking to Sunset Bay or take the turn that will bring you back to the park.
Shore Acres State Park Gardens
Distance: 0.4 miles
Type of Trail: Loop
Difficulty: Easy
Elevation Gain: 13.1 feet
The Shore Acres Gardens Trail does precisely as the name suggests. It takes you through the scenic gardens that comprise much of the park. The formal gardens here today were inspired by the original gardens on the grounds of the estate that once belonged to timber baron Louis J. Simpson.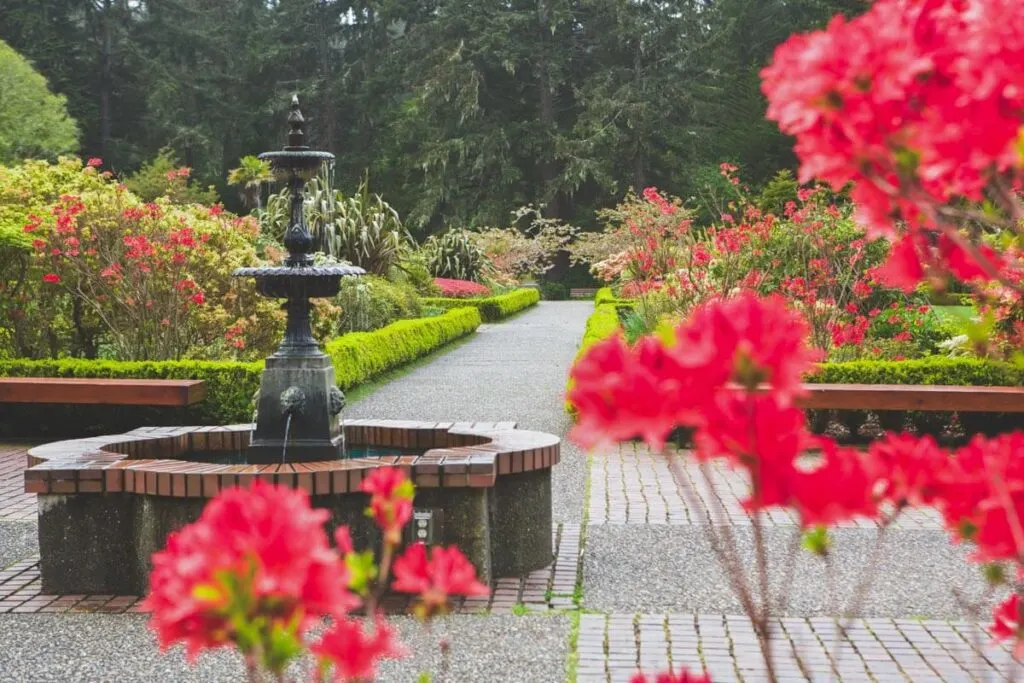 This short trail is perfect if you are limited with time and want to see some of the park's highlights. Seeing as the park will look different every time you visit, with new blooms and ever-changing colors, you could visit again and again and never get bored.
Witness brightly colored rows of manicured beds filled with flowers from around the world, including roses, rhododendrons, and lily pads. There is some type of plant full of life almost all year round.
Cape Arago to Shore Acres State Park Loop
Distance: 5.5 miles
Type of Trail: Loop
Difficulty: Moderate
Elevation Gain: 902.2 feet
The Cape Arago to Shore Acres Loop Trail is ideal if you want a longer hike to admire all that Shore Acres and the neighboring Cape Arago have to offer. The loop takes you first inland, through varied terrain, before heading back towards Cape Arago.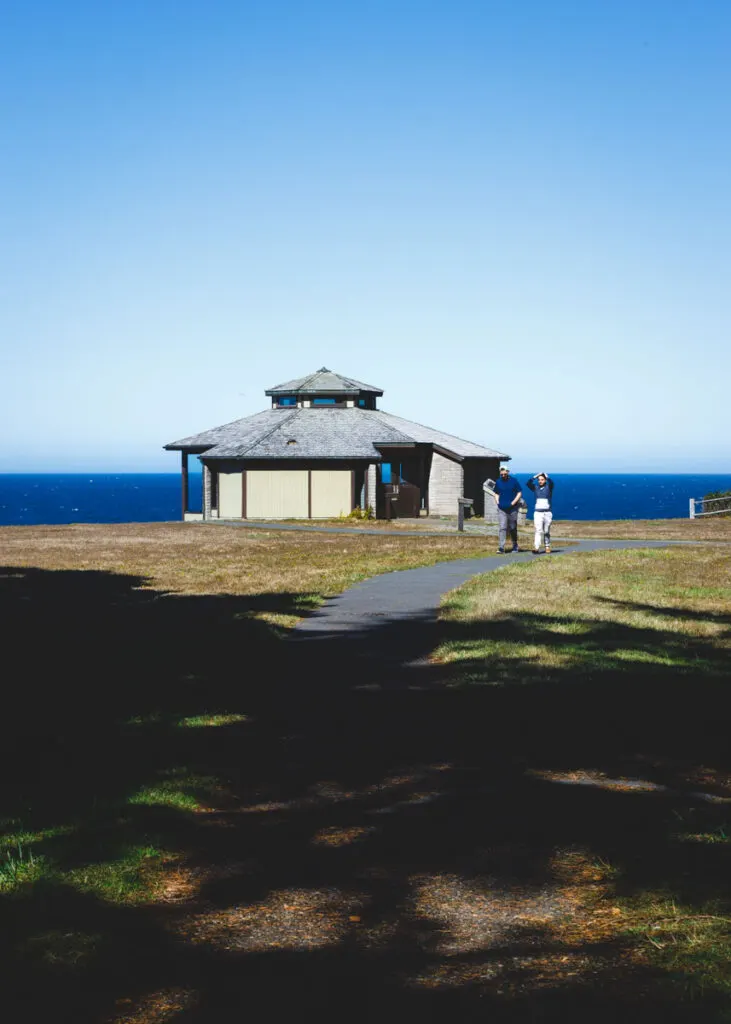 The trail turns and heads back towards the coast and Shore Acres just before reaching the Cape, and in our opinion, this is where the best part of the hike begins. You will follow the path along the coast, giving you plenty of opportunities to take in the views of the crashing waves below and hear the howls of the nearby sea life.
Simpson Reef Overlook
Just off the scenic Cape Arago Highway lies the Simpson Reef Overlook, and this is one overlook you will not want to miss. What you will see down below you is the largest haul out for marine mammals on the Oregon Coast. Simpson Reef is a rocky outcropping that sits in the ocean and is the home to these marine mammals, and the Overlook gives you the perfect vantage point.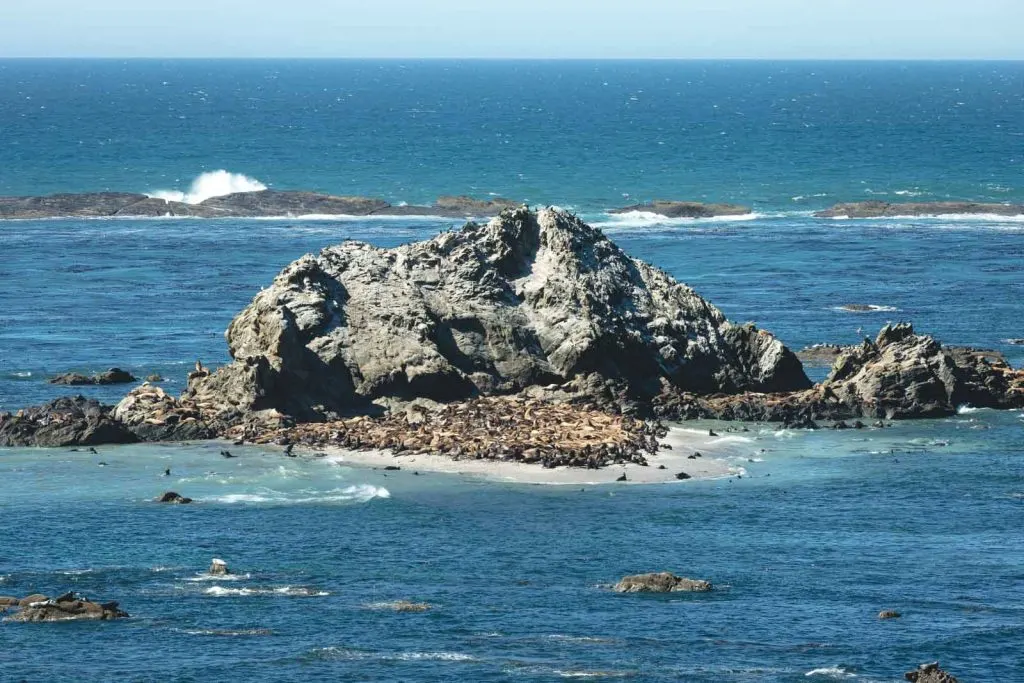 We are talking thousands of seals and sea lions; you are pretty much guaranteed to see some. We would be amazed if you didn't! Bringing binoculars is a good idea, as the rock isn't too close to the shore, and you are a long way up. You will still get a great experience if you don't bring them, though!
See all Three State Parks!
Although Shore Acres State Park is a stand-alone park, it comes as a set of three. Its neighbors, Cape Arago and Sunset Bay are also small coastal parks, and many people choose to visit all three as part of one epic Oregon Coast adventure.
---
READ MORE: Southern Oregon Coast: 13 Epic Stops—Bandon to Brookings!
---
Sunset Bay State Park
Sunset Bay State Park is all about location, location, location. It is located on one of the most scenic stretches of the Oregon Coast. The beaches here are gorgeous, with huge cliffs behind them that give it a wow factor.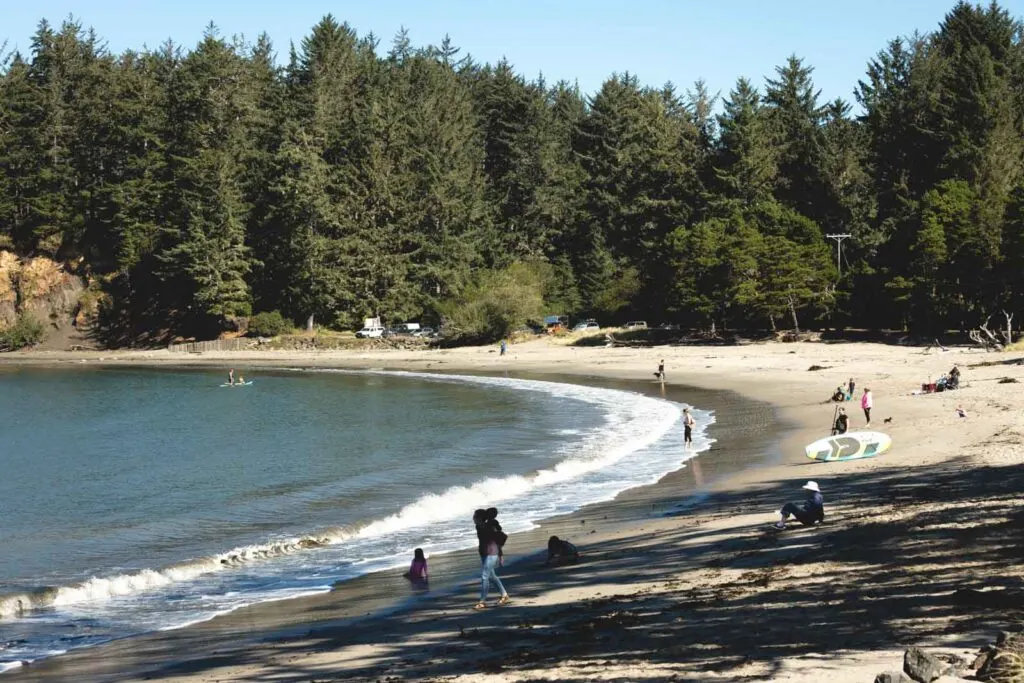 A network of hiking trails wriggles its way through the park and along the coast, with a comfortable campsite for those that want to make more than a day of it. Fishing, swimming, and boating are all popular activities, made easy thanks to the day-use area, which has a few facilities and picnic areas.
Cape Arago State Park
Cape Arago State Park is different again. It sits at the very end of the Cape Arago Highway and is a dramatic headland that sticks out into the Pacific Ocean, calling visitors to come and explore its hiking trails and scenic overlooks.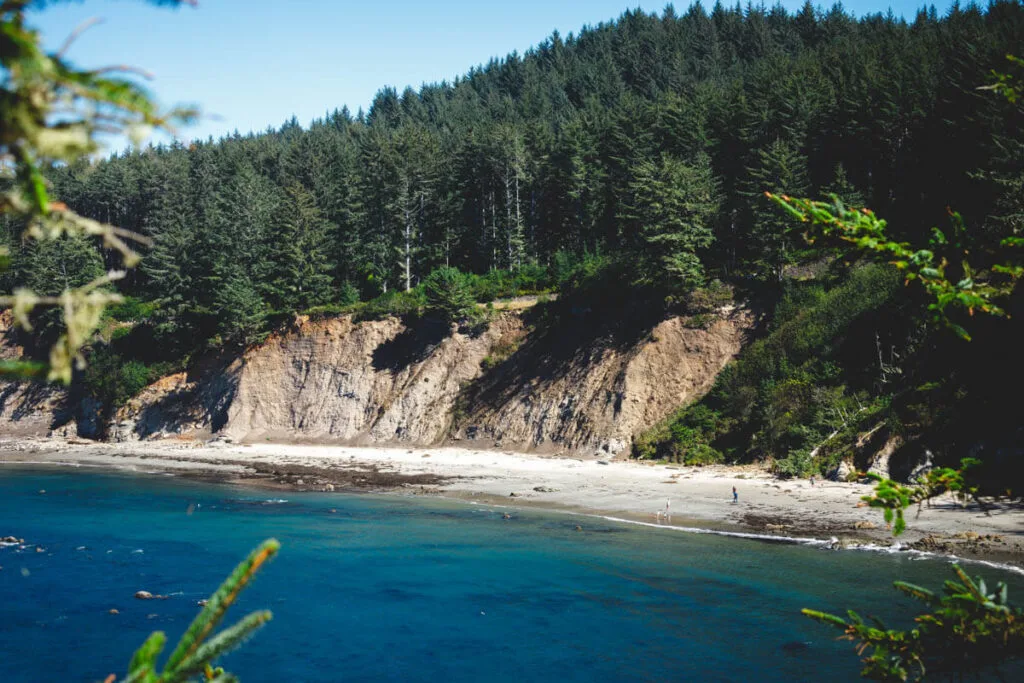 The South Cove Trail is one of the best trails, as it takes you down to a hidden little cove, home to some of the best tide pools in the region. Keep a look out for seals and sea lions out to see from the paths on the headland, as there are plenty around.
What's Nearby Shore Acres State Park?
Coos Bay
Coos Bay has a little bit of everything. You have your city, country, and coastal life all rolled into one. There are far too many things to do in and around Coos Bay to list them all here, but some of the most awesome include Oregon Dunes National Recreation Area, North America's largest stretch of coastal sand dunes. If you need some culture, the Coos Bay Art Museum and the Coos Bay History Museum are a must.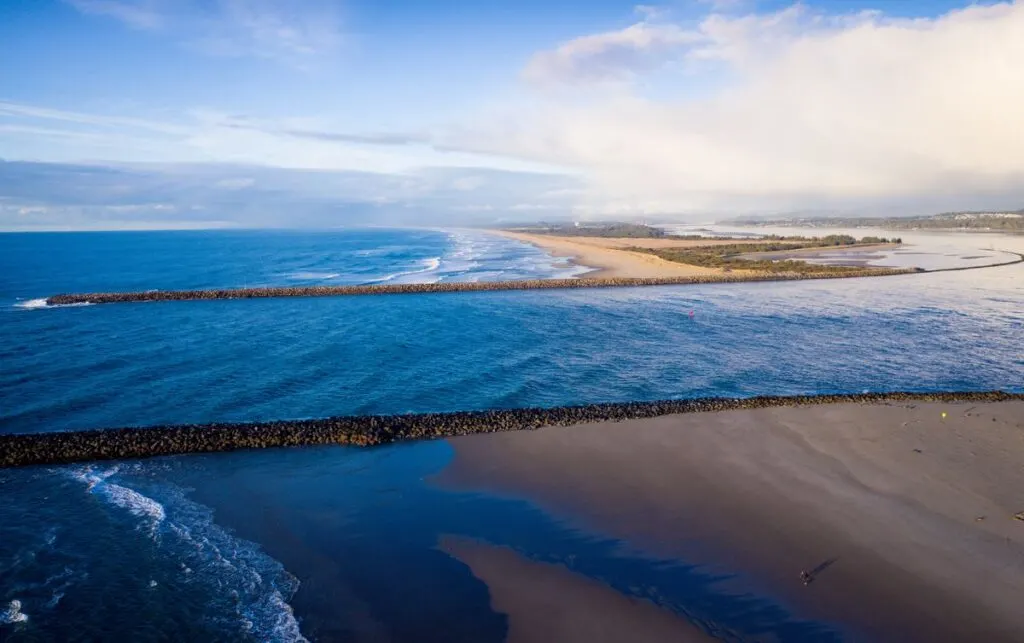 Being a lovely town with plenty of places to grab a bite to eat and rest for the night, it is a popular base for exploring the surrounding coastline. You could easily spend every evening there strolling along the iconic boardwalk. Who doesn't love a boardwalk?!
Bandon Beach
Bandon, without a doubt, has some of the best beaches in Oregon, and they all have a little something different to offer. The rock formations are the main draw to visitors. The twisted shapes and dramatic spires will have you wondering how they were formed. The sea stacks are the ideal home for various marine life, with the tide pools brimming with colorful creatures and birds flocking in the skies.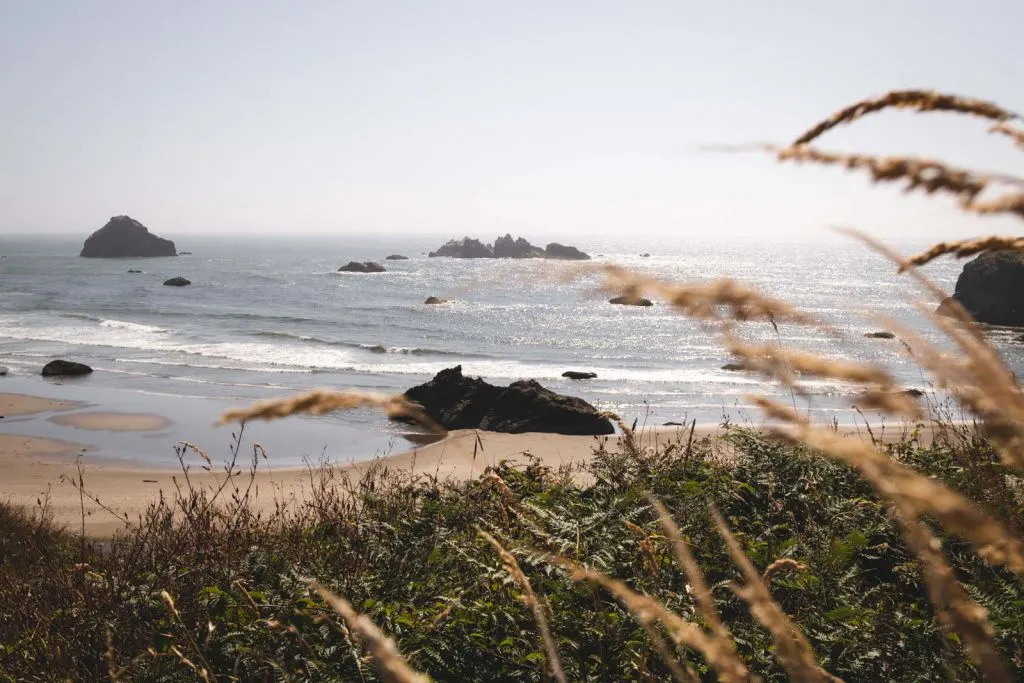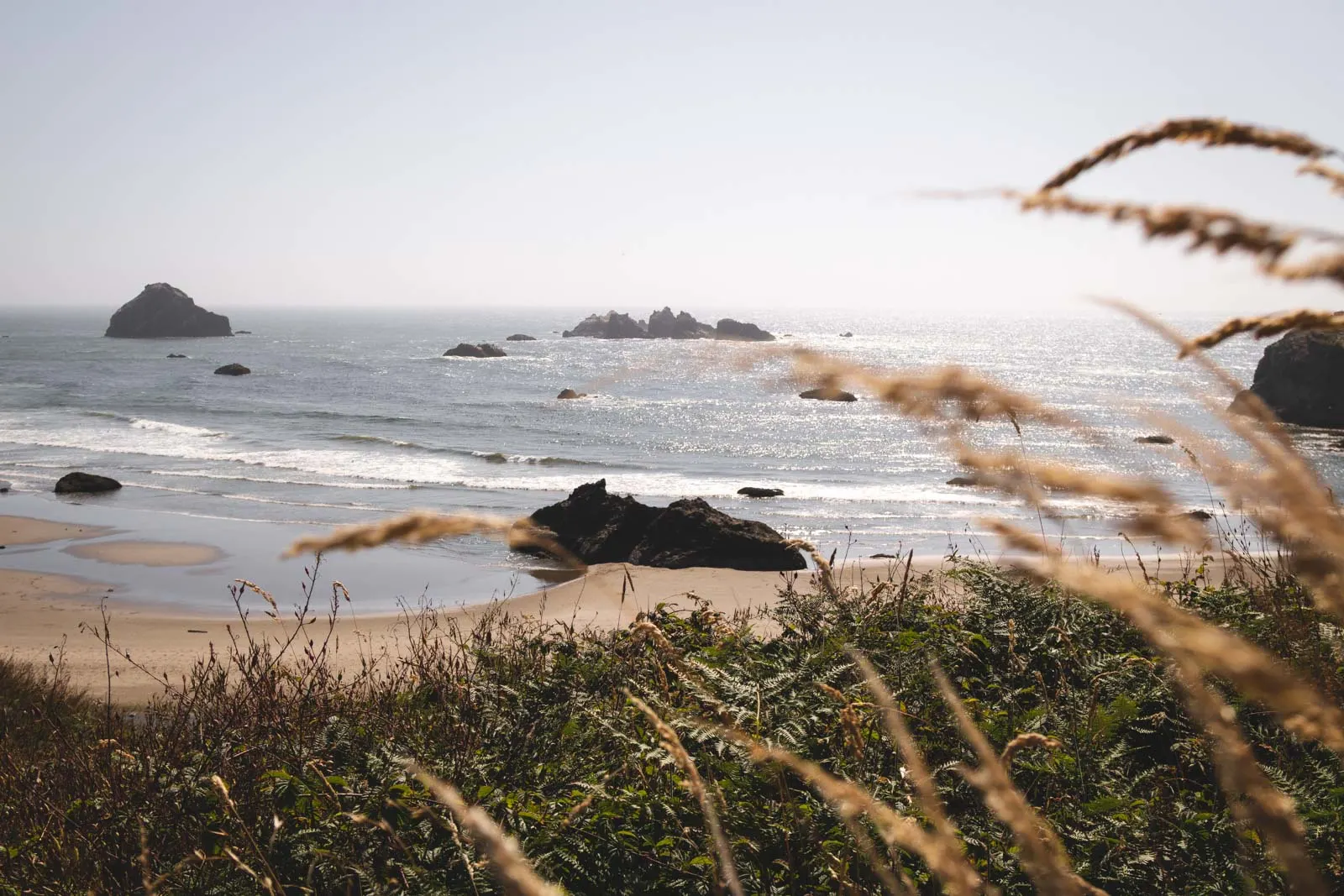 The rock formations of Bandon Beach are so well known; some of them even have names and local legends names after them, such as Face Rock. Bring your camera and binoculars, as you are in for a visual treat. The Bandon Beach walk is one of the best ways to take in this magnificent landscape and offers some of the best views of the rock formations.
---
READ MORE: 9 Cool Adventures Around Bandon Beach, Oregon
---
We hope this helped you plan your trip to Shore Acres State Park!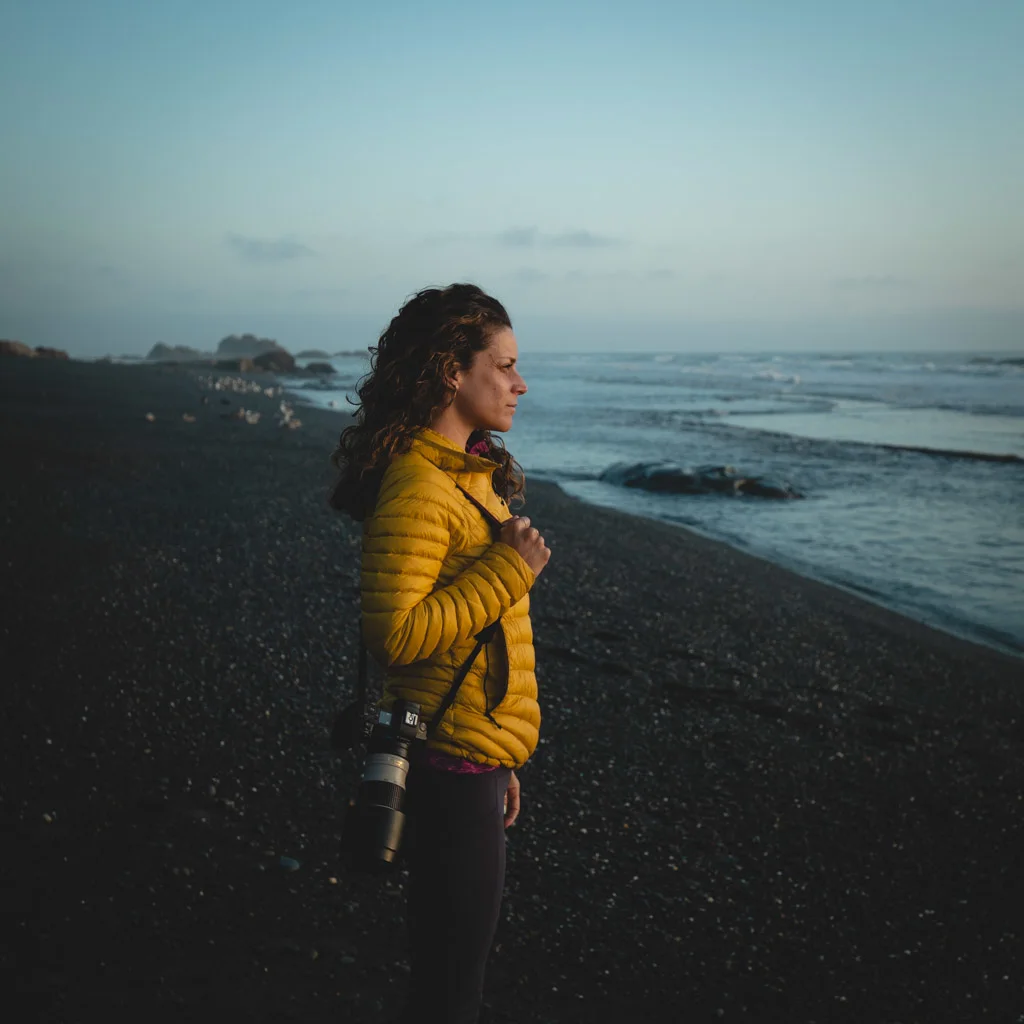 I've been perpetually traveling and living around the world for years but it's hard to beat Oregon and the PNW. After years of road-tripping the area, I guess you can say I know it pretty well! When I'm not writing guides for you, you can catch me somewhere petting a dog, attempting to surf, hiking a volcano, or stuffing my face with bread and cheese.