Head to the south of Oregon, far away from towns and villages, and you'll find the pint-sized Willow Creek Hot Springs a stone's throw from the Nevada border.
Set in the middle of the desert, accessible only by a dirt road, these springs are pretty much the epitome of a hidden gem.
However, it's not too difficult to visit (if you follow our tips!), and you're likely to have it all to yourself.
Here's all you need to know about visiting Willow Creek Hot Springs!
About Willow Creek Hot Springs
---
Willow Creek Hot Springs, also named Whitehorse Ranch Hot Springs after a ranch that used to be in the area, is – as the name suggests – natural hot springs that are perfect for a dip.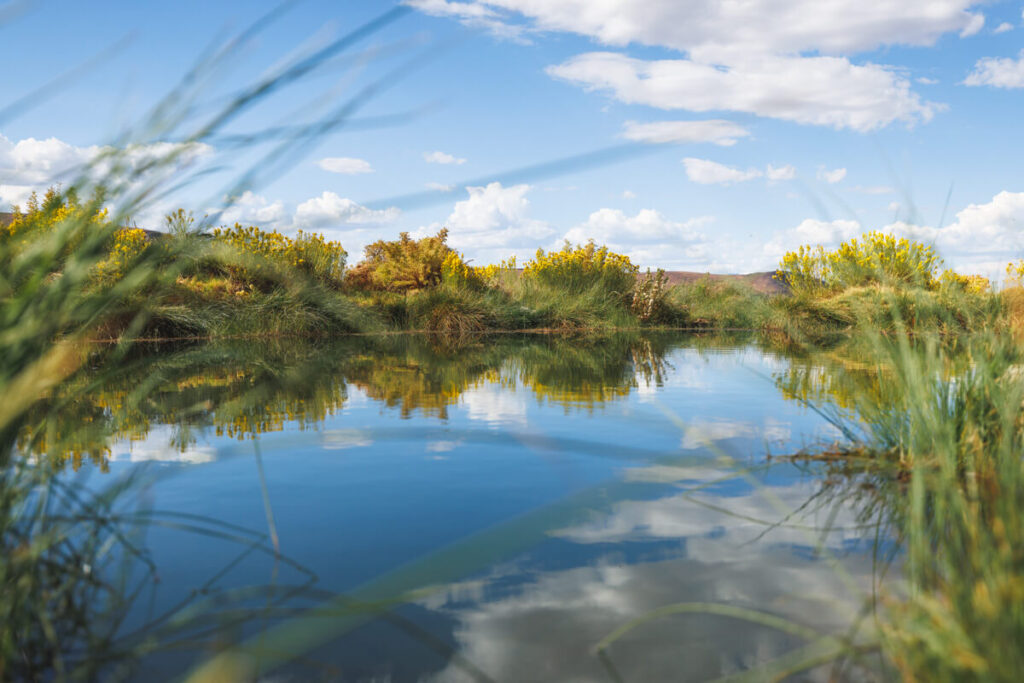 But, to manage expectations, don't be expecting Oregon's answer to Iceland's Blue Lagoon here. Willow Creek Hot Springs is very much just a pool of water with an artificial wall in the middle.
This artificial wall separates one-half of the springs from the other, and they are different temperatures – perfect if you and your travel mates have different preferences regarding water temperature!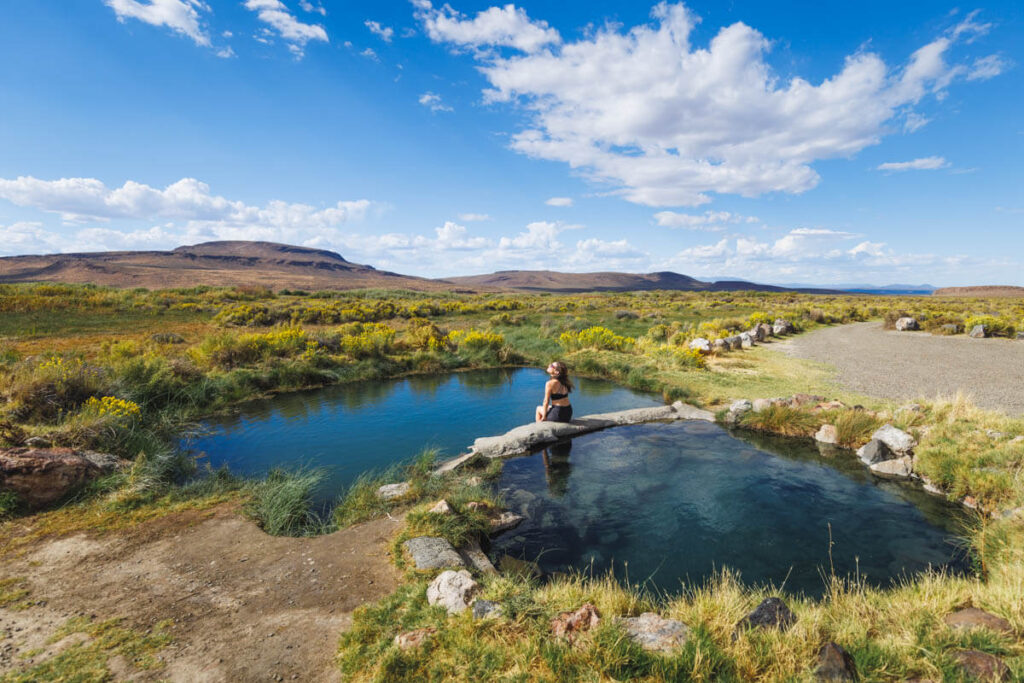 One side is around 102 degrees, and the other is about 90 degrees.
The springs are about 30 inches in depth, and the bottom is rocky and sandy. There are some submerged boulders that you can sit on as you relax and enjoy the benefits of hot spring water, or just lounge on the partition and dip your toes in.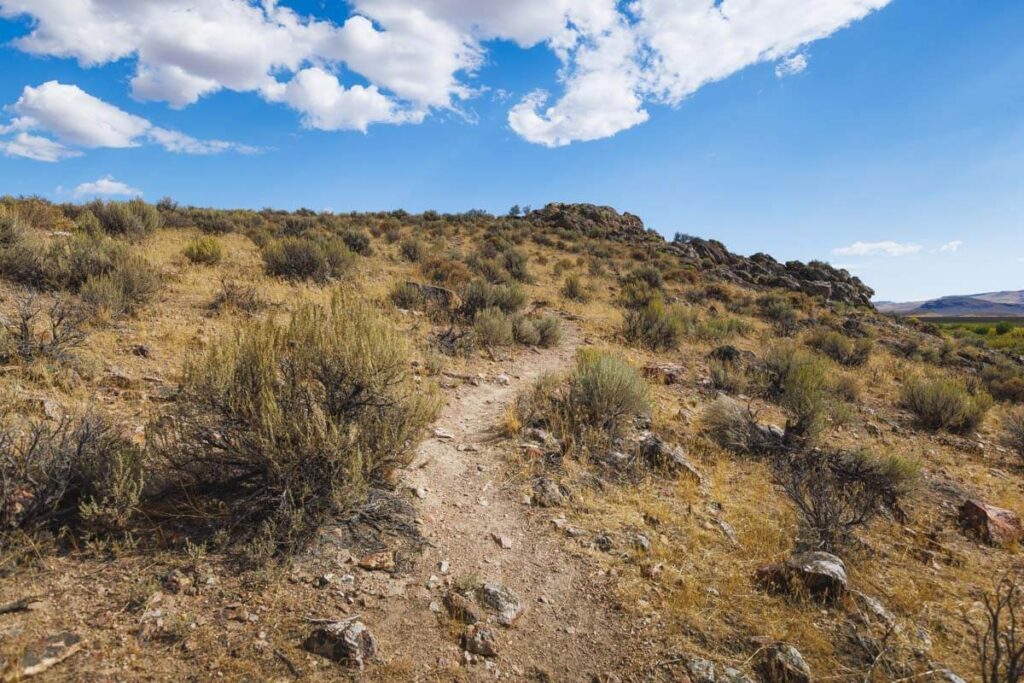 The rocks to get in are going to be slippery, which can be expected at hot springs, so do be careful getting in. Once you're in, sit back, relax, and enjoy the sounds of nature and the views of the nearby hills.
---
RELATED: 13 Oregon Hot Springs to Soothe Your Post-Hike Muscles
---
How To Get to Willow Creek Hot Springs
The phrase "in the middle of nowhere" could have been made for Willow Creek Hot Springs. Although, the beautiful Oregon High Desert is much more impressive than "nowhere!". You can route yourself here.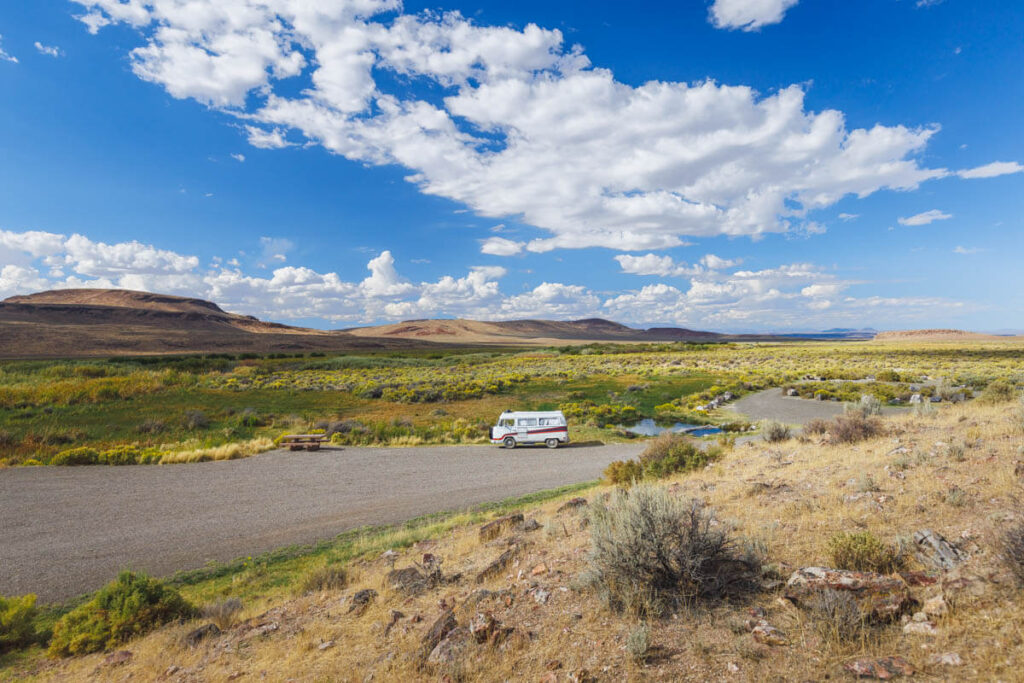 The closest settlement is Fields. To reach it from Fields, follow Highway 205 south for eight miles and then drive down Whitehorse Ranch Lane for around 23 miles before turning off on a 2.5-mile dirt road to reach the springs.
Whitehorse Ranch Lane connects Highway 205 and 95, and Willow Creek Hot Springs sits about halfway. If you want to access it from Highway 95, the turn is about 20 miles south of the junction between Highway 95 and 78.
Follow Whitehorse Ranch Lane for around 23 miles, and turn off to the dirt lane for Willow Creek Hot Springs.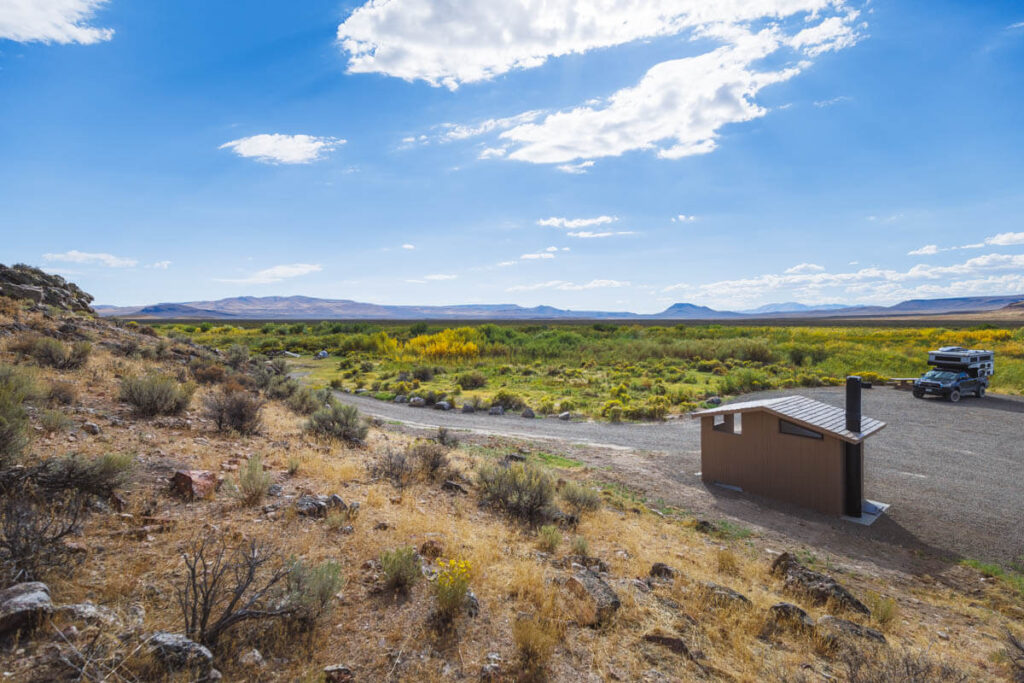 There are no signposts for the springs, but the location is on Google. You'll run out of cell service long before approaching the spot, so load the map!
There's a gravel space just before the springs where you can park your car.
---
RELATED: 29 Awesome Things To Do on an Eastern Oregon Road Trip
---
When Should You Visit?
While the springs aren't exactly tourist hotspots, they do attract more intrepid travelers, and as they are very small, this can mean that they sometimes feel busy (even if there are just a couple of groups there!).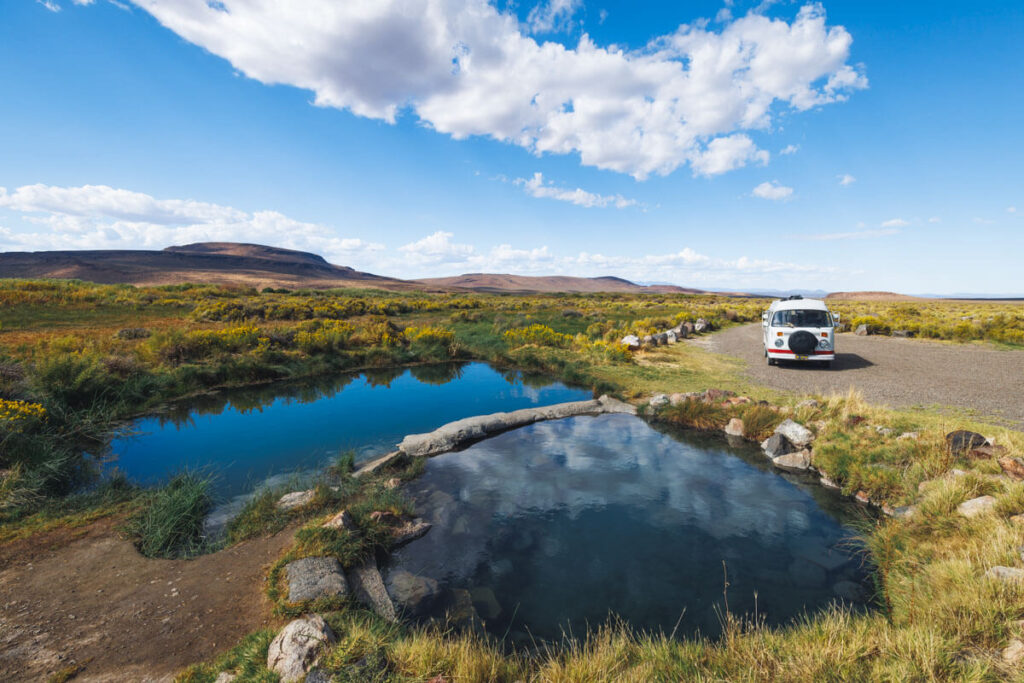 We'd recommend visiting as early as possible in the day if you want to enjoy the solitude or closer to the evening with plans to camp for the night.
The springs are pretty darn warm too, so if you're visiting at the peak of summer, you might just want to enjoy the views and dip a toe in. Even in September, when we visited, it was still quite warm out, so we didn't get to soak for too long.
Things to Know Before Visiting Willow Creek Hot Springs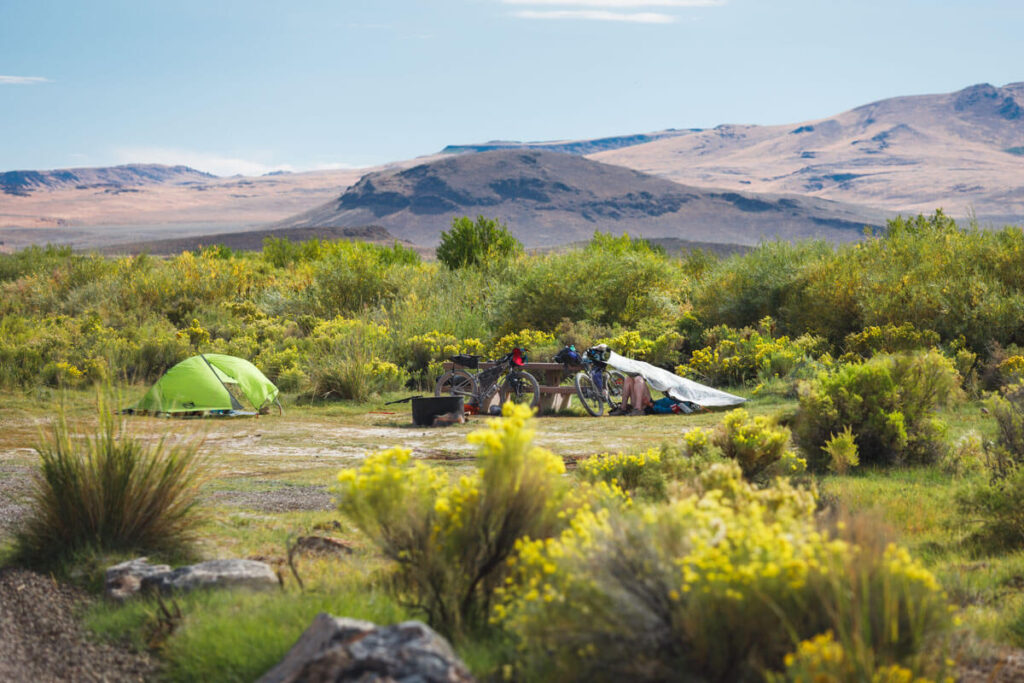 As you'd expect, there's very little in the way of Willow Creek Hot Springs services. If you're coming for the day, pack a picnic and plenty of water – in the summer especially, it can be warm in the desert.
There are pit toilets at the springs. And they are not the best maintained, unfortunately.
Whitehorse Ranch Lane is well-maintained throughout the year, but the last road to Willow Creek Springs isn't. There are many potholes, which can be impassable in the rain. So it's recommended not to visit during rainier parts of the year.
There are a few nearby campsites, so if you're road-tripping, you can camp up here and then head to the springs early in the morning.
There's also a small trail up a hill you climb up to get some overshot views of the area.
The area is also great for mountain biking, so don't think the hot spring is all there is to do out here! You can follow Willow Creek Trail on foot or bike.
Willow Creek Hot Springs is an incredible hidden gem to explore on your Eastern Oregon road trip! Whether you're passing by for a day or spending longer in the Oregon High Desert, definitely make a detour to relax and unwind in this incredible pool.
More Things to Do in Eastern Oregon
We hope this post helped you plan your visit to Willow Creek Hot Springs! Before you go, don't forget to check out other great Oregon hot springs and more adventures in Eastern Oregon.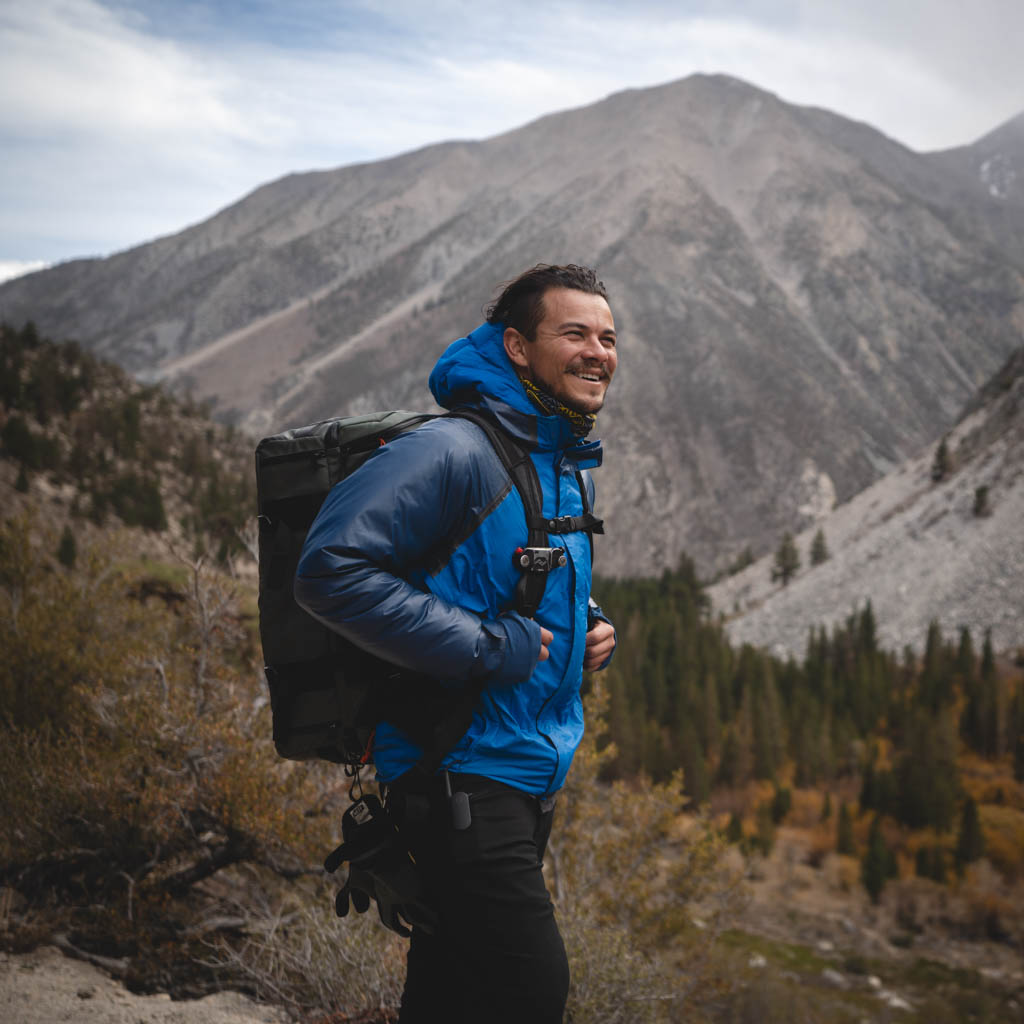 Oregon native and explorer at heart. Loves tackling expeditions around the world and drinking a good beer at the end of the day. PNW obsessed, VW nerd, and surf or snow riding fanatic.