Planning a trip to Oregon? You can't miss all the things to do in Sisters, a cute and charismatic central Oregon town!
Sisters is western in more than one way—buildings look as if they're stuck in the late 19th century, and frontier history is abundant everywhere you look.
However, the Sisters area is also renowned for its connection to nature, and it's the perfect base to explore some of Oregon's best hiking trails.
Read on, and we'll detail all the best things to do in Oregon's Sisters!
Things To Do in Sisters, Oregon
---
1. Explore the Town of Sisters
The first of Sisters' best activities is to explore the town itself. A perfect base to enjoy some of the nature and history of the region. Sisters is home to gorgeous buildings that look like they are stuck in 1880s Wild West history.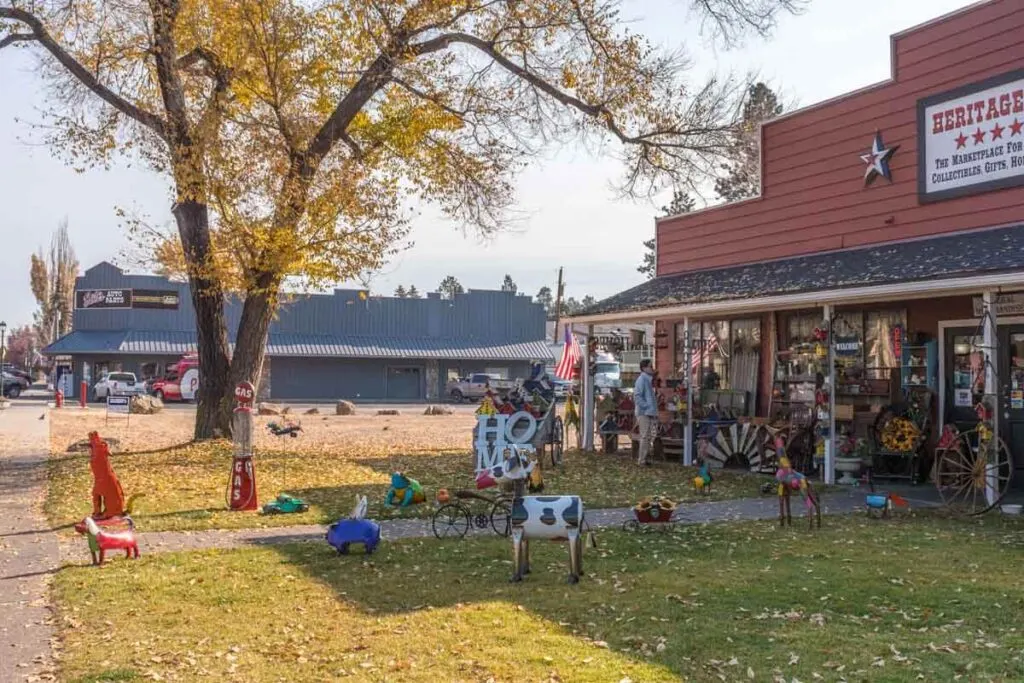 But there's a more modern side to Sisters as well—inside, many of these buildings accommodate boutique stores, art galleries, and trendy restaurants.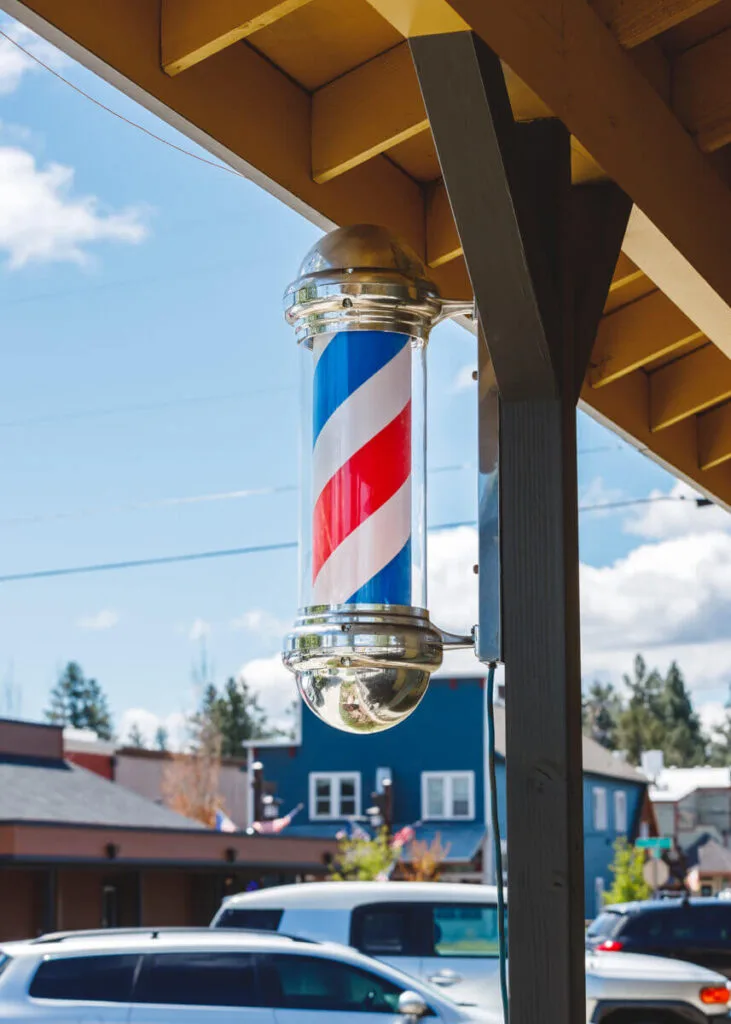 Or, if you want to soak in the Western atmosphere of the town, pass through the drive-in that dates from 1952, where you can purchase homemade ice cream. You can also look out for the UPS shipping store, which is nostalgically called "The Pony Express!"
2. Black Butte Hike
Distance: 3.9 miles
Type of Trail: Out & Back
Difficulty: Moderate
Elevation Gain: 1,538 ft
This moderately difficult trail is perfect if you want to get your blood pumping!
The Black Butte Hike is an out-and-back trail that's just under 4 miles in length and takes around 2 hours and 20 minutes to finish.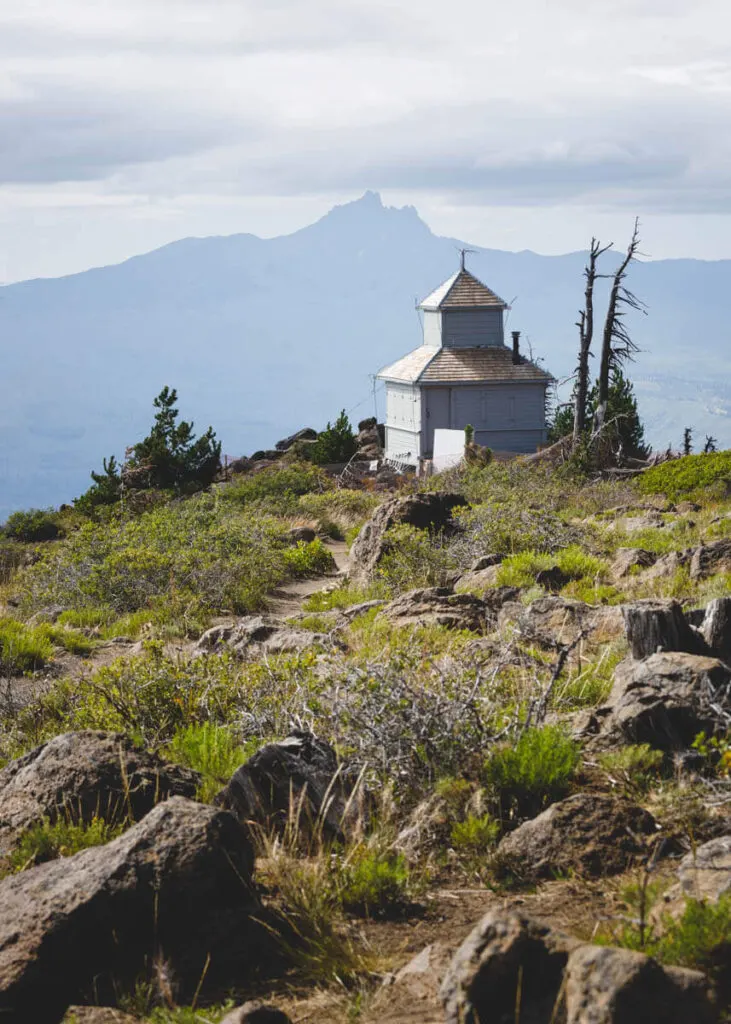 This is a popular skiing area in the winter, and you might find parts of the trail inaccessible when there's particularly heavy snow. However, it's perfect in the summertime, and during warmer shoulder seasons, the snow should be melted most of the way.
Whatever the season, visit on a clear day for the best panoramic views of the surrounding mountains and the town of Sisters!
---
READ MORE: Hiking the Black Butte Trail Just Outside of Sisters, Oregon
---
3. Skylight Cave
Skylight Cave is a unique adventurous thing to do near Sisters! As the name suggests, this cave has a 'skylight' that consists of a hole in the roof, letting light into the cavernous surroundings.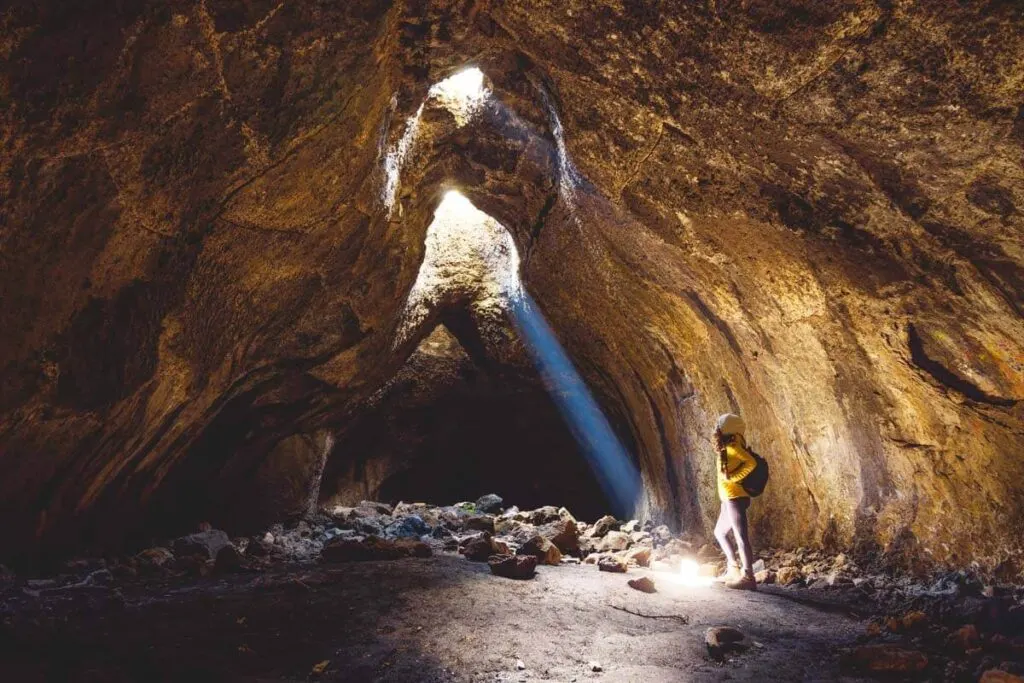 The cave is a lava tube formed thanks to a flow of lava through a fissure vent and then running out, leaving the cave. Some of the roof then collapsed, which resulted in the Skylight Cave that we all know and love today!
Skylight Cave is north of Sisters. Once you've reached the parking lot, you'll need to look hard to find the cave itself – there's a ladder leading down it, and once you reach the bottom, you can walk around the cave independently.
---
READ MORE: How to Get to Skylight Cave in Oregon
---
4. McKenzie River Trail
Distance: 24.1 miles
Type of Trail: Point to Point
Difficulty: Hard
Elevation Gain: 797 ft
Sisters is known as the gateway to the Cascades, and nowhere is this more apparent than on the McKenzie River Trail. Sitting at 24 miles long, the McKenzie River Trail is a challenging trail that'll take you a while to complete—but you can do a section of it if you want a fun day out from Sisters!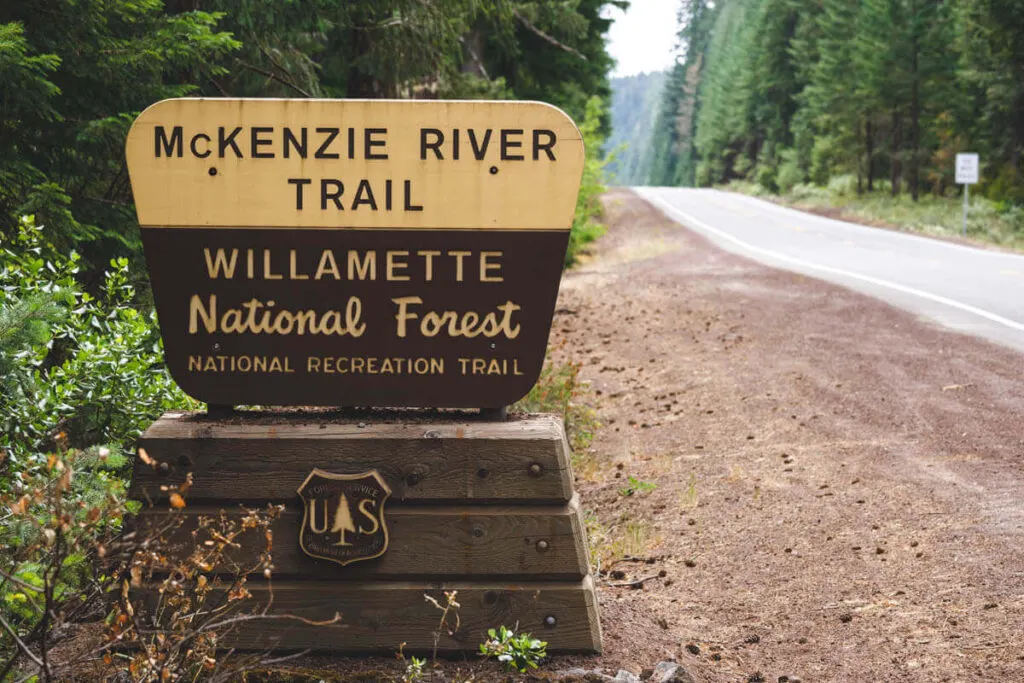 The upper section of the McKenzie River Trail encompasses features like the Blue Pool, Koosah Falls, and Sahalie Falls. Part of the trail runs past the river and eventually traverses uphill, seeing the landscapes of the volcano as you go.
---
READ MORE: Your Guide To Hiking The McKenzie River Trail
---
5. Tamolitch Blue Pool
Distance: 3.6 miles
Type of Trail: Moderate
Difficulty: Out & Back
Elevation Gain: 285 ft
The Tamolitch Blue Pool Hike is one of the best sub-hikes you can do from the McKenzie River Trail. This is a 3.6-mile hike that takes you to one of the most beautiful spots in the area; the most impossibly bright blue pool.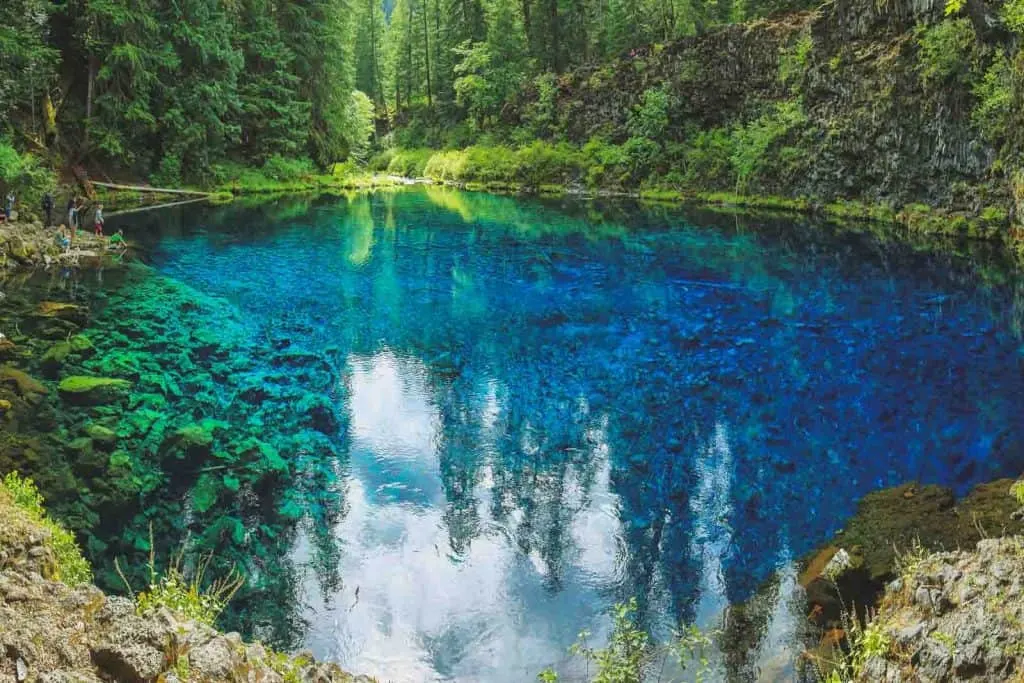 This is a reasonably easy trail, with just 300 feet of elevation gain. You'll also enjoy some stunning views of the river as you go!
---
READ MORE: Hiking to Tamolitch Blue Pool in Central Oregon
---
6. Clear Lake (Hike or Chill!)
Distance: 4.9 miles
Type of Trail: Loop
Difficulty: Easy
Elevation Gain: 239 ft
The Clear Lake Trail is just under 5 miles in length and is one of the best things to do in Sisters! It's a relatively easy hike, taking just under two hours to complete. Known as "the lake born of fire," it was formed three millenniums ago by lava from Sand Mountain.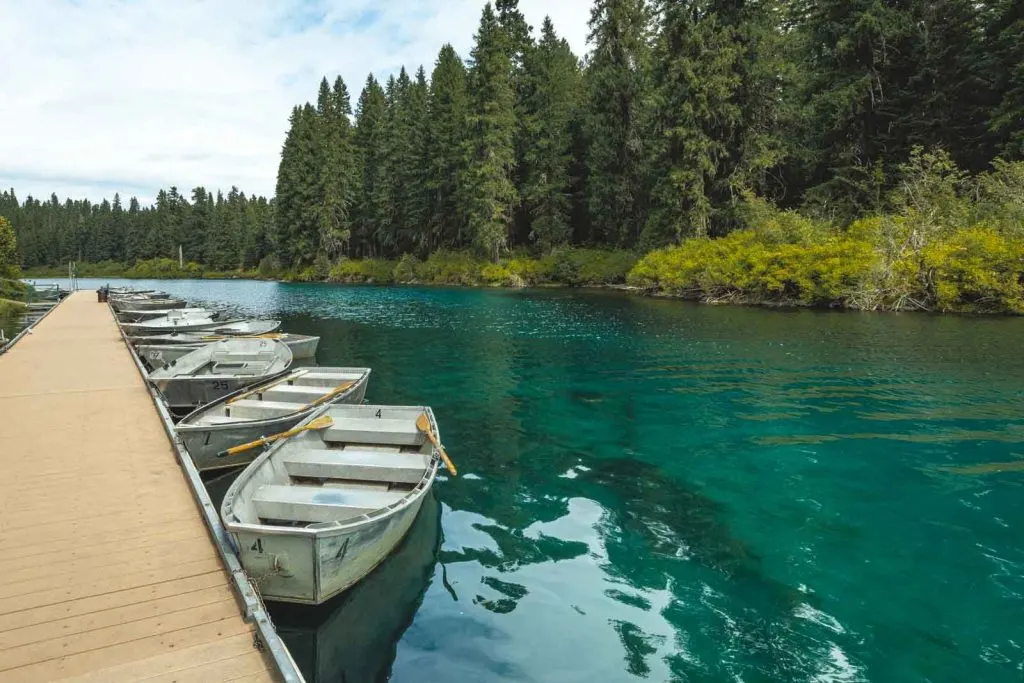 As you hike the trail, look out for submerged trees. These trees date back to before the lake. You can enjoy the views from the trail, but only the brave take a dip—the waters are freezing, even in the summer!
This is also a great spot for wildlife viewing. Bald eagles and osprey are native to the skies here, and you can also look for brook and rainbow trout here. Clear Lake is also a popular spot for boating and fishing.
If you don't want to hike, you don't need to enjoy the lake. Bring your SUP board, a tent to camp in, or just a lounge chair and a cold drink.
---
READ MORE: Your Guide to Exploring Clear Lake, Oregon
---
7. Dee Wright Observatory
Located on the top of McKenzie Pass, the Dee Wright Observatory is a structure built to look out over some of the state's best vistas.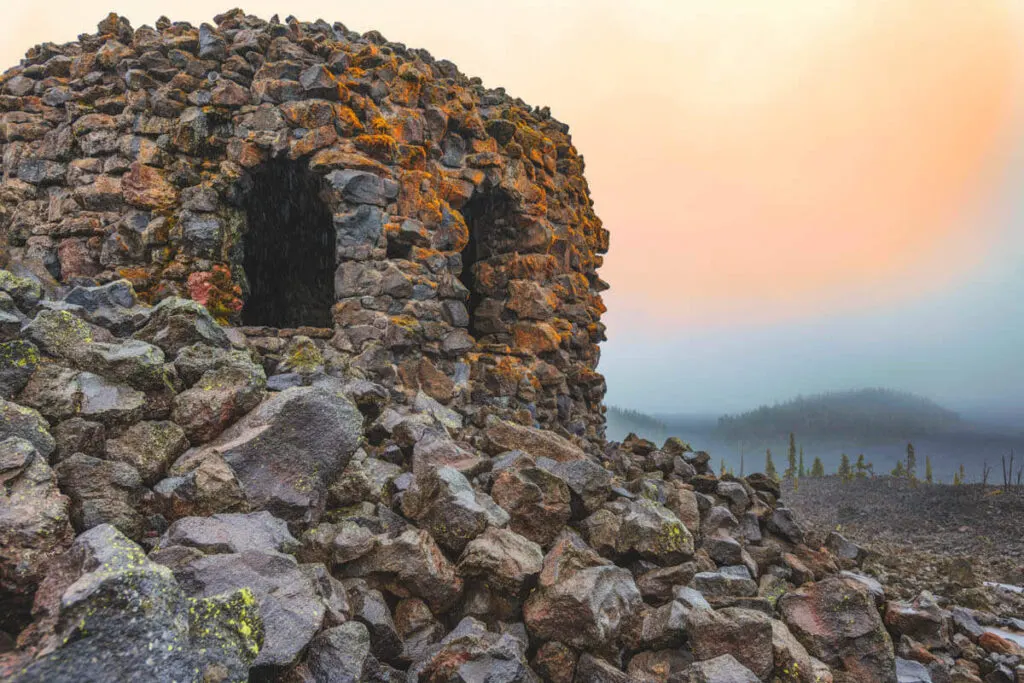 Situated just off the roadside, the Dee Wright Observatory is the perfect place to stop if you're driving around the area.
From this vantage point, you can enjoy spectacular vistas of the surrounding mountains and expansive volcanic rock fields.
8. Proxy Falls
Distance: 1.6 miles
Type of Trail: Loop
Difficulty: Moderate
Elevation Gain: 147 ft
This 1.6-mile hike should take less than an hour to complete and is one of the most worth it hikes in the area! Exploring a lava field that you'll need to clamber over and taking in some of the best views of the surrounding area.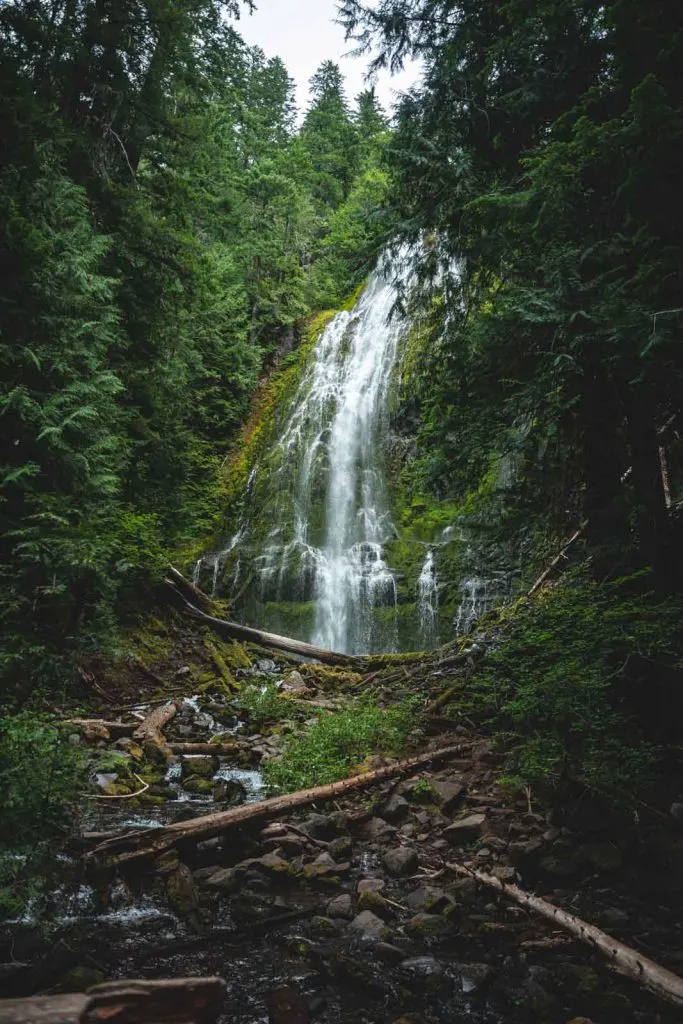 After a short hike, you'll happen upon the stunning Proxy Falls. You can get a great view from the viewpoint or take the slippy walk a bit closer up to the falls.
---
READ MORE: Proxy Falls Hike—Central Oregon's Most Epic Waterfall!
---
9. The Cove Palisades State Park
Nestled in the Deschutes and Crooked River Canyons, the Cove Palisades State Park is ideal for camping, boating, and hiking. It's particularly popular in the summertime, but there are also year-round attractions that you can enjoy here.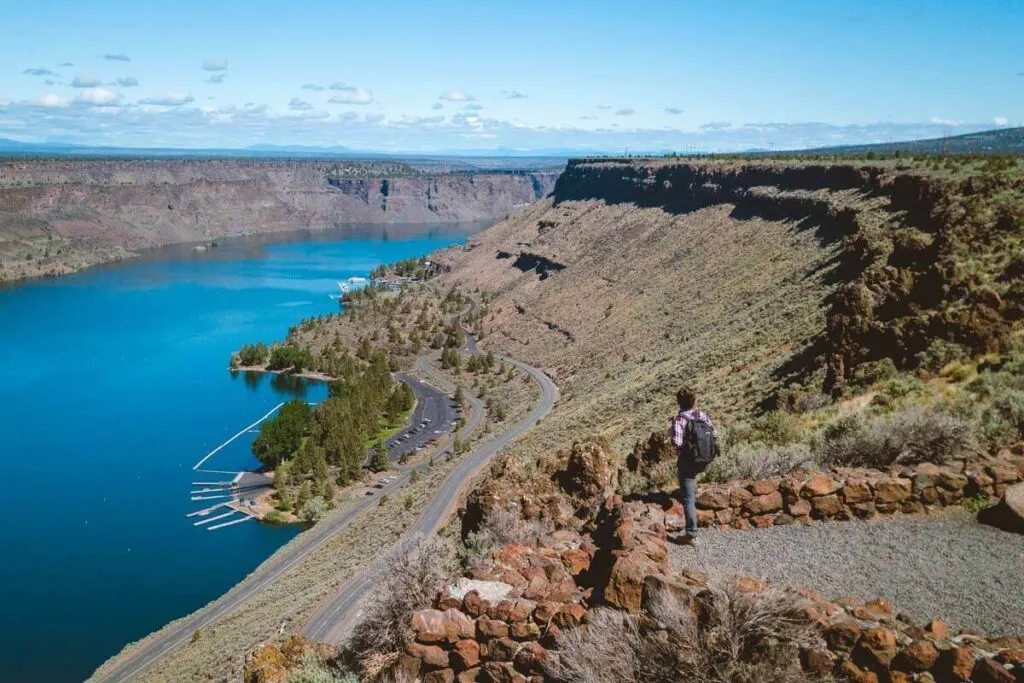 In the summertime, choose from one of the campgrounds: Deschutes River Campground is near two boating areas, and the Crooked River Campground is located just across. If you don't fancy tents, there are also cabins that you can stay in too!
You can rent out boats and kayaks if you're visiting for the day. Alternatively, try flatwater paddling, which is a fantastic way to take in the beautiful surroundings. There are also safe swimming areas for those who want to brave the cool water.
For on-land activities, climb up the Tam-A-Lau Trail and take in the incredible views of the Cascade Range and two River Canyons. Or, enjoy the Crooked River Rim Trail, a short two-mile trail from the cooked river campground.
There's also a Wetland Nature Loop, a 0.25-mile trail located in the Crooked River Campground.
---
READ MORE: Your Guide to Cove Palisades State Park
---
10. Cascade Lakes Scenic Byway
The Cascade Lakes Scenic Byway is a 65-mile-long road and a beautiful part of the state. Traversing through Central Oregon, this byway takes in vistas like Mount Bachelor and the rest of the Cascade Mountains—and it has been called one of the USA's most important and beautiful byways.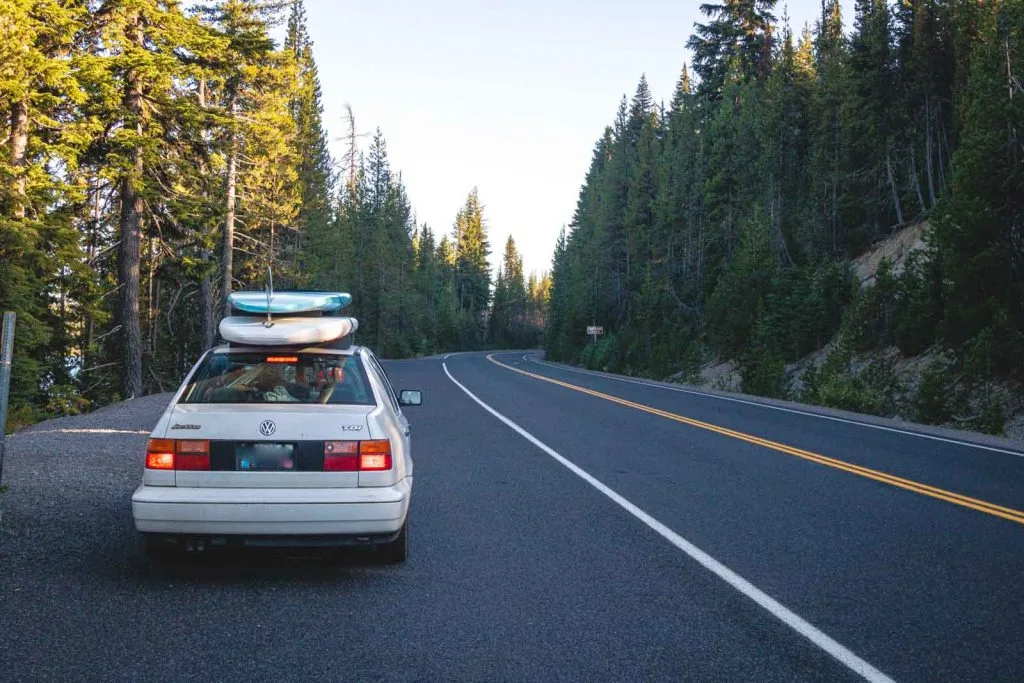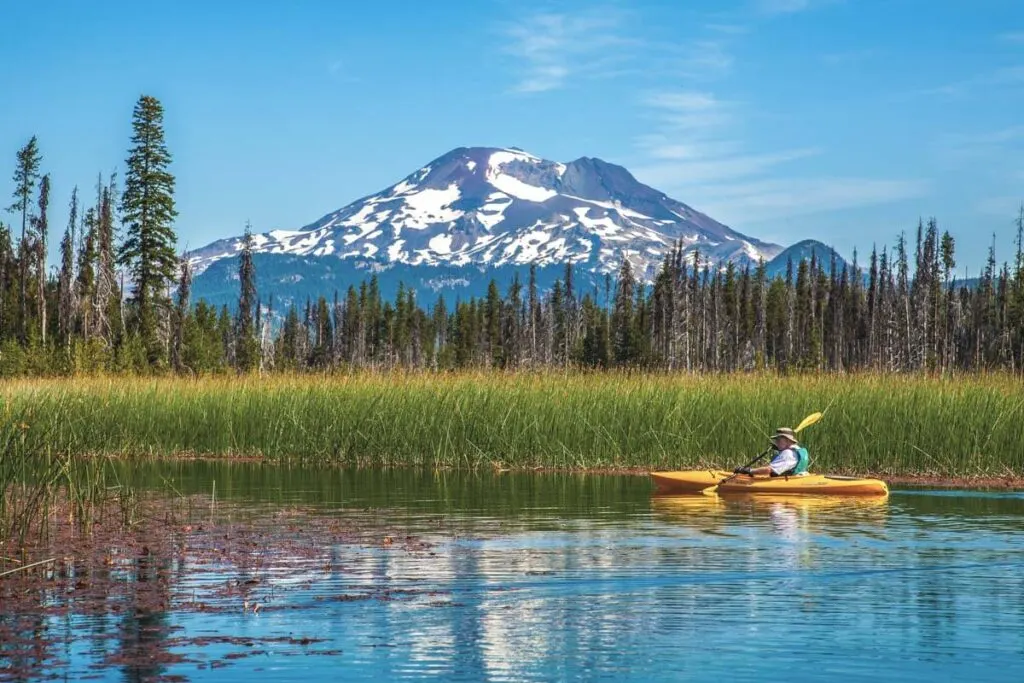 As well as mountain views, it traverses through the Deschutes Canyon and many gorgeous lakes.
In the area, there are also opportunities to go hiking, rock climbing, fishing, and skiing in the winter. It's easy to park up and explore while driving along the byway!
---
READ MORE: Exploring The Cascade Lakes in Oregon—Hiking, Camping, & Water Sports
---
11. Smith Rock State Park
Smith Rock State Park whisks you away from reality and brings you to an alien landscape of reddish rocks jutting out of the ground as the Crooked River glides through the base.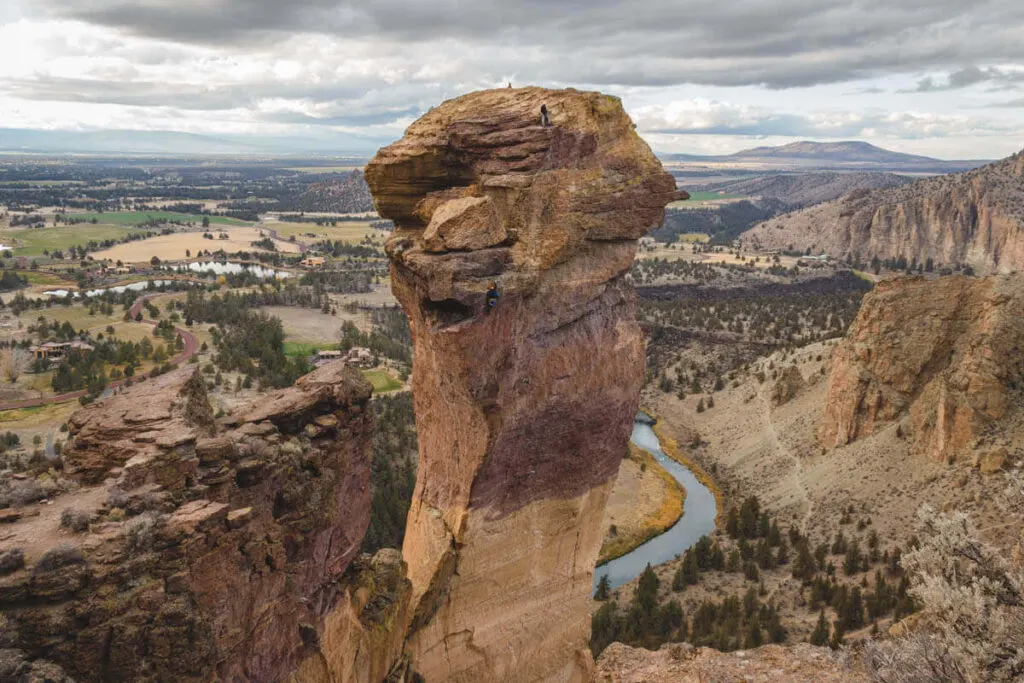 If you haven't got as much time, take in Misery Ridge Trail, which is short but challenging, taking in incredible landscapes as you go. Rock climbing is also huge at this park.
---
READ MORE: A Guide to Smith Rock State Park's Hikes, Misery Ridge Trail & More
---
12. Explore Bend
Around 22 miles from Sisters, Bend is one of the most beautiful towns in Oregon. Most famous for its beautiful scenery in and around the center, Bend has excellent hikes, waterfalls, and, in town, some incredible breweries!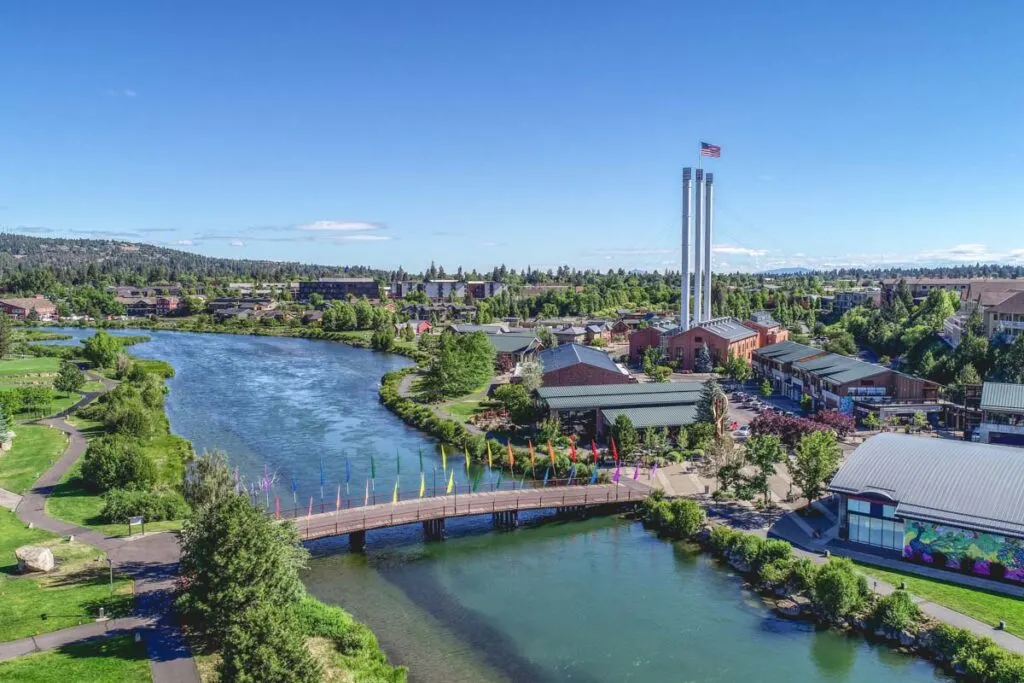 Catch the sunset from Pilot Butte, explore Tumalo Falls, or if you want some more unique activities, you can try out bungee jumping, cycling, or whitewater rafting all from Bend!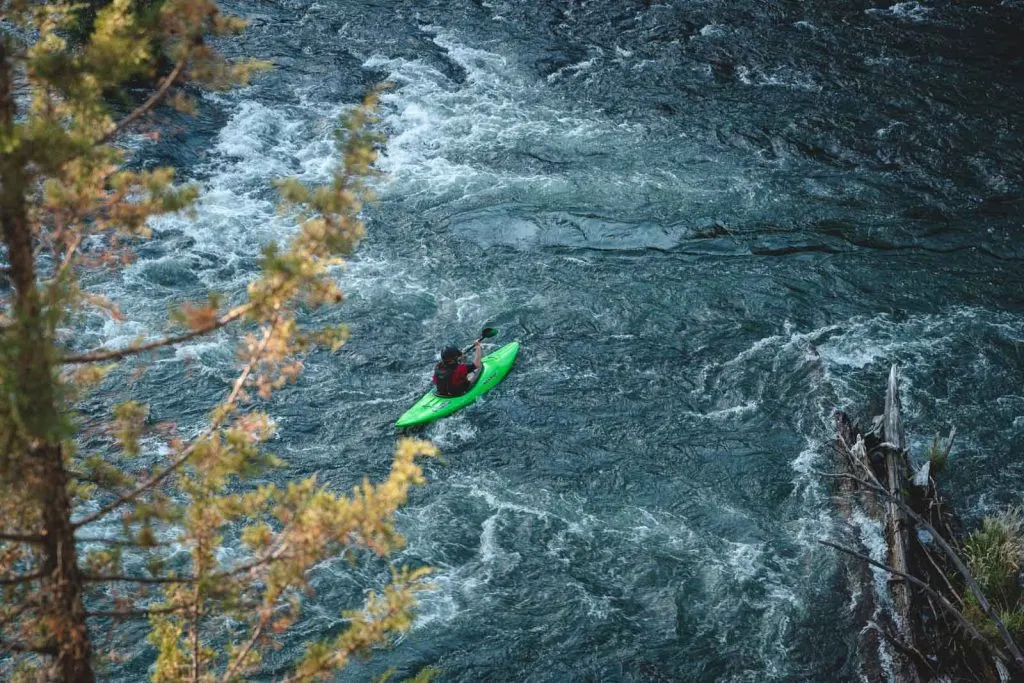 Should you want something more relaxing in Bend, soak your muscles in the McMenamins Bathhouse and try out the Bend Ale Trail, a network of breweries. You can try out a different one each night and pick up a passport to help you visit them all!
---
READ MORE: An Adventurer's Guide to Things to Do in Bend, Oregon
---
The gorgeous town of Sisters is a beautiful place to base yourself when exploring Central Oregon. Spend some time enjoying the town, but don't forget to take in its epic nature as you go!
More Things To Do Around The Valley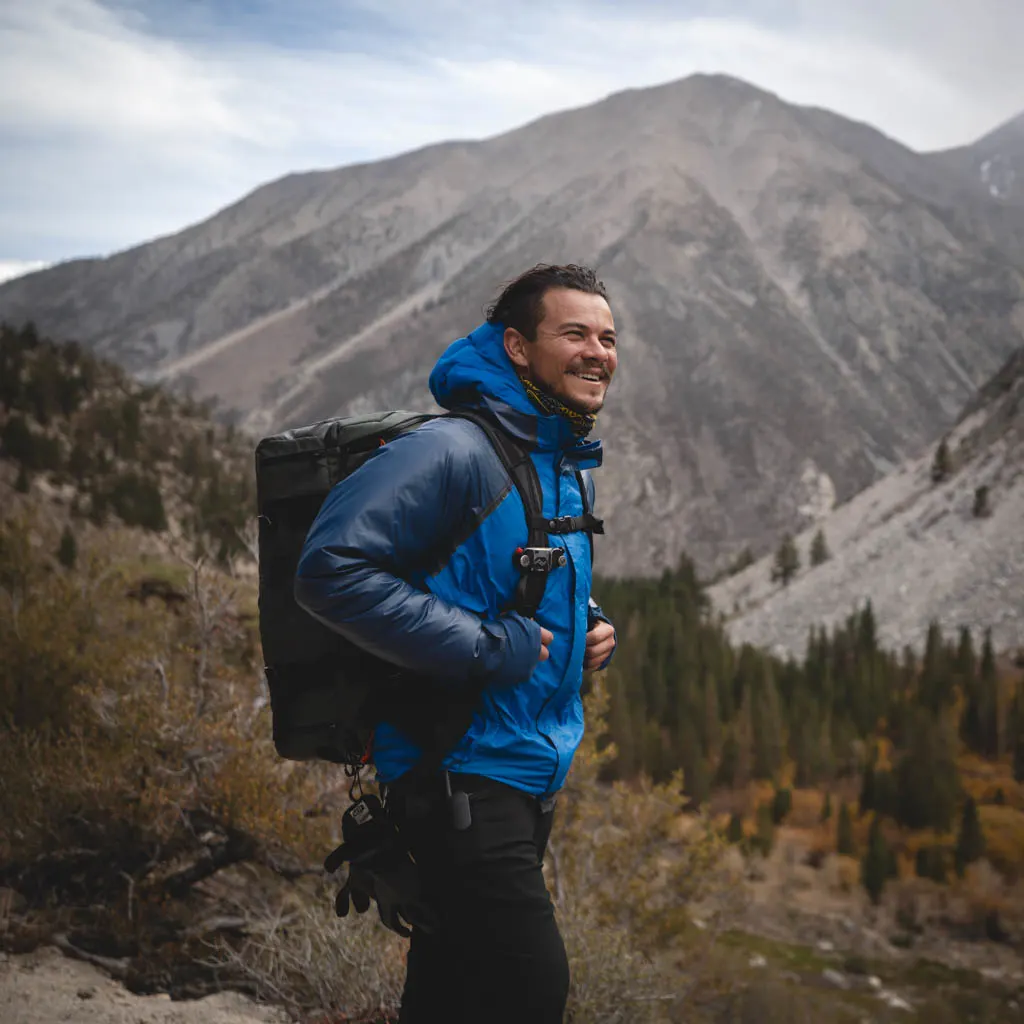 Oregon native and explorer at heart. Loves tackling expeditions around the world and drinking a good beer at the end of the day. PNW obsessed, VW nerd, and surf or snow riding fanatic.