Cape Lookout State Park is one of the most well-known landmarks on the Oregon Coast. The rugged rock formation juts out over a mile and a half into the Pacific Ocean, with sheer cliffs that plunge 400 feet into the sea.
The cape and the beautiful area around the cape have been made into a state park, covering 2000 acres, complete with a popular campground. The area is thick with Sitka spruce and hemlock forest, and still maintains a bit of its wild side, with a beautiful, quiet beach just a short stroll from the parking lot.
Cape Lookout State Park
---
Cape Lookout Beach
Cape Lookout State Park is home to a beautiful beach, protected by a wide revetment to help prevent erosion. Other than walking over these cobbles, access to the beach is easy and quick, and offers plenty of activities including beachcombing, whale watching, beach walking, or simply just a day relaxing on the sand.
The beach runs for more than 3-miles, so there is plenty of room for everyone, extending from the base of Cape Lookout to the end of Netarts and the spit.
The Cape Lookout Trail
Distance: 4.7 miles
Type of Trail: Out and back
Difficulty: Moderate
If you only have time for one hike when in the park, make it this one. The trail is pretty rough and muddy in places, but it is well worth it thanks to the unobstructed views of the Pacific Ocean and surrounding landscape.
North Trail Cape Lookout State Park
Distance: 4.2 miles
Type of Trail: Out and back
Difficulty: Moderate
The most surprising part of this trail is the suspension bridge, which you will just stumble upon in the middle of the trail. There are plenty of uphills and downhills, but if you can, try to make it all the way to the beach, it is worth it!
Oregon Islands South Trail
Distance: 3.1 miles
Type of Trail: Out and back
Difficulty: Moderate
This rugged trail takes you down to the beach, with incredible views of the cape above you. Just be aware, if you've made it down, you have to hike back up, and that can be a little strenuous in places. Expect plenty of switchbacks and new views around every corner.
Netarts Spit Trail
Distance: 10.5 miles
Type of Trail: Out and back
Difficulty: Easy
If you fancy a long walk on the beach, this is the hike for you. The views are endless and never feel the same. Check the tide times before you head out.
Anderson's View Point
Standing at Anderson's View Point looking out at the ocean, on a clear day it may feel like you could see forever. To the north, you'll be able to see the Three Arch Rocks.
Stick around for the sunset, you won't be disappointed. The viewpoint is located just one mile south of Cape Lookout State Park, and you can drive right up to it. This viewpoint is also seen on the North Trail mentioned above.
---
READ MORE: Exploring Cape Kiwanda Near Pacific City, Oregon
---
Wildlife Around Cape Lookout State Park
Cape Lookout is a fantastic whale watching spot, so be sure to bring your binoculars. You'll be able to see the gray whales during their northern migration season between March to June, as during this time, around 18,000 whales pass the cape.
A huge number of marine and forest birds populate the park, as the tideland crustaceans provide an excellent food source for the shorebirds. You have a good chance of spotting falcons, western gull, and red crossbills to name a few.
Take a look into the tidepools and with very little effort you can find sea urchins, crabs, sea stars, anemones, and much more.
Camp at Cape Lookout State Park
The campsite at the state park offers year-round camping, with 38 full-hookup sites and 170 tent sites. There are also 13 yurts for those that want a little more of a luxurious camping experience.
There are plenty of facilities at the campsite including showers, firewood, and an interpretive center if you want to learn more about the area.
Three Capes Scenic Route
Cape Lookout is one of the three capes that make up the Three Capes Scenic Route, along with Cape Meares and Cape Kiwanda.
The drive offers some of the most breathtaking views of the Tillamook Coast, beginning in downtown Tillamook and extending for 40 miles along the water. The route is easy to follow with plenty of signage and endless places to stop and hike or take in the views along the way.
---
READ MORE: Three Capes Scenic Route on the Oregon Coast
---
Nearby Cape Lookout State Park
Sand Lake – Located between Cape Lookout and Cape Kiwanda, Sand Lake covers 1076 acres and is made up of sprawling sand dunes. Adrenaline seekers can get their thrill here, as it is very popular with OHV riders, as well as a range of other recreational activities. It is the prime spot to tackle the towering dunes or speed along the coastline.
Pacific City – Just on the edge of the Three Capes Scenic Drive, Pacific City is a beautiful and peaceful beach town. The town is a hotspot for surfers thanks to a natural breakwater and is the perfect place for a pint at the Pelican Brewing Company.
Tillamook – Pay a visit to the town of Tillamook, home of the famous Tillamook Cheese Factory, plenty of places to grab a bite to eat, and many other attractions and activities. There are well-maintained hiking trails nearby, museums, waterfalls, and more, it offers an incredible vibrant experience to all its visitors.
More Things to Do on The Oregon Coast
We hope this post helped you better explore Cape Lookout! Check out more posts on the Oregon Coast and even more adventures around the state.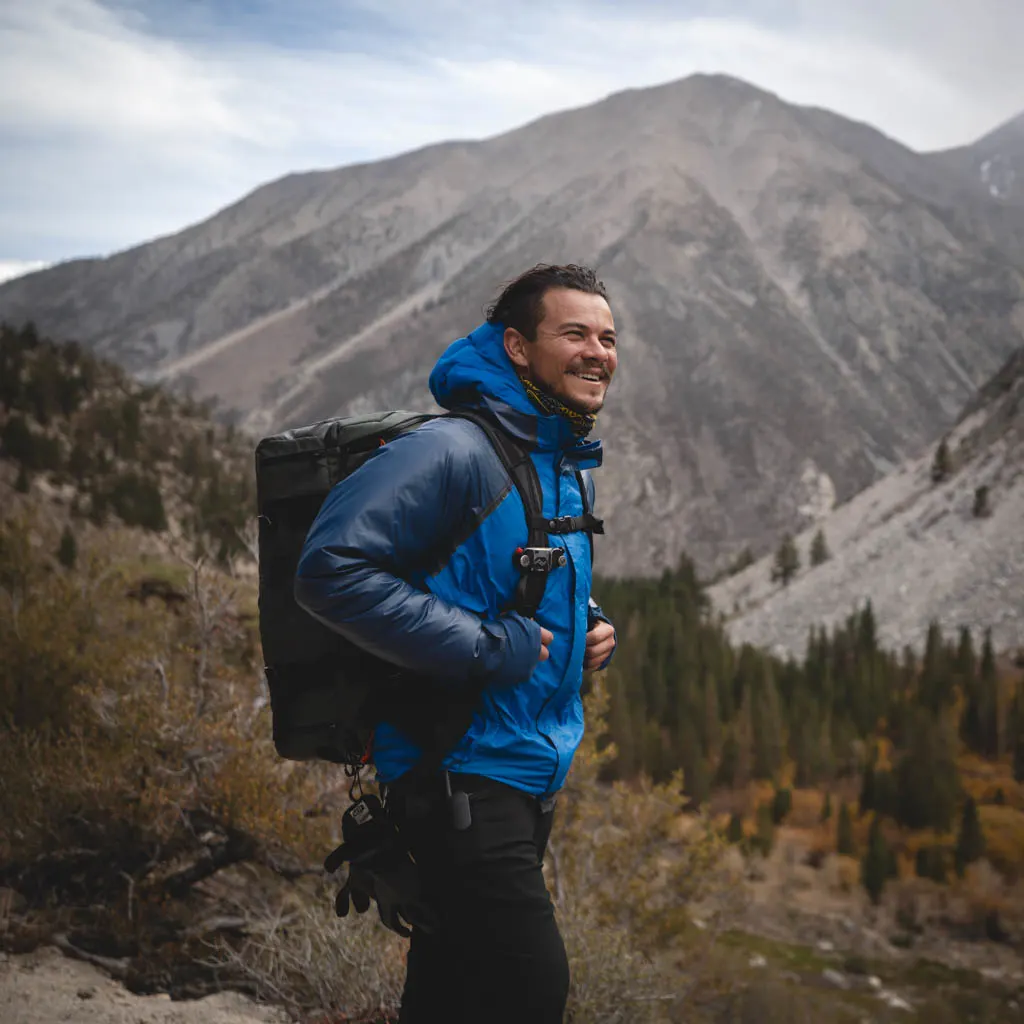 Oregon native and explorer at heart. Loves tackling expeditions around the world and drinking a good beer at the end of the day. PNW obsessed, VW nerd, and surf or snow riding fanatic.