Heceta Head Lighthouse is one of the most striking landmarks along the Oregon Coast, it's impossible to miss! It's perfectly viewable straight off of Highway 101 and its beacon shines 20 miles offshore.
Aside from the lighthouse, Heceta Head offers tide pooling, beaches, and gorgeous views that are all packed into this dramatic little cove along the coast. Here's everything you need to know to take it all in!
Exploring Heceta Head Lighthouse, Beach, and Trail
---
Heceta Head Lighthouse
This is arguably the most beautiful and most photographed lighthouse along the Oregon Coast. Heceta Head Lighthouse stands 1,000 feet tall and was first illuminated in 1894. You'll be able to view Heceta Head Lighthouse if you're driving north on Highway 101.
Coming up from Florence just a few miles south and making your way north toward the lighthouse, you'll have numerous opportunities to stop your car and snap it from a distance. It's quite dramatic seeing it perched 150 feet above sea level on the rugged coastline as the storm waters beat against the bluff below.
There are striking viewpoints to catch a glimpse but if you want to get up close, you'll have to hike up to it. You can explore the base but unfortunately, nobody is allowed up to the top.
If you're enthralled and want to stay longer, you can! There's a B&B right next to the lighthouse where you'll be rooming in the Keeper's House.
---
RELATED: 11 Oregon Lighthouses & the Adventures Nearby
---
Heceta Head Trails
Heceta Head Lighthouse
Distance: 0.9 miles
Type of Trail: Out and back
Difficulty: Easy
You'll have to work a bit to get to the lighthouse! But the trail is pretty easy and less than a mile round trip. You'll ascend a couple of hundred feet before reaching the B&B and then the lighthouse base. The views are breathtaking from up there!
Heceta Head Lighthouse to Hobbit Beach
Distance: 3.6 miles
Type of Trail: Out and back
Difficulty: Moderate
If you're up for a long hike, don't stop at the lighthouse! Keep on trekking behind the lighthouse and all the way over to Hobbit Beach for even better views. Don't miss out on this gorgeous and usually pretty empty beach.
There's quite a bit of uphill and downhill on this trail and during the wetter seasons, it can get muddy. Hobbit Beach is definitely worth it though!
Heceta Head Beaches
There's a bit of confusion when talking about Heceta Head Beaches because Heceta Beach isn't actually that close to Heceta Head Lighthouse! So here are the beaches nearby to clear things up:
Heceta Beach – 20 minutes south of Heceta Head Lighthouse and just north of Florence. The beach is lined with beautiful homes and is wide and long. On a clear day, you can see the bluffs to the north towards Heceta Head Lighthouse.
Hobbit Beach – Like I mentioned above, this is a stunning beach just north of the lighthouse. You can hike here from the lighthouse or park along Highway 101 just before Heceta Head and do a quick hike in. The latter is the quickest way to reach this beach but others may enjoy the longer walk including the lighthouse.
Cape Cove – This is the beach at the base of the rocks at Heceta Head. It's the smallest beach as it's tucked away between massive clifftops and backed by the Cape Creek Bridge. This is the beach to chill on to admire Heceta Head Lighthouse without hiking.
This is also where the parking lot is for Heceta Head Lighthouse. If you crawl around the rocks here you'll be sure to spot some marine life thriving there. Do make sure to look out into the ocean, particularly in May so you can try spotting the migrating whales that frequent the coastline.
---
RELATED: 23 Amazing Beaches in Oregon and What To Do Nearby
---
What's Near Heceta Head?
Sea Lion Caves – A wildlife and bird sanctuary that is just a few minutes south. Come here to check out the country's largest sea cave! This is NOT a zoo, the animals are in a natural habitat, they are protected, and they come and go as they please. You can get a glimpse into a sealions life here without disturbing them!
Florence – This is the largest town closest to Heceta Head and a great base for those visiting the area. This is also the start of the dunes!
---
READ MORE: 9 Adventurous Things To Do in Florence, Oregon
---
The Dunes – The Oregon Sand Dunes are incredible and stretch from Florence to Coos Bay. Take on a few of the hikes in the area, hop on a dune buggy, and get lost amongst the dunes.
Cape Perpetua – Just north of Heceta Head is Cape Perpetua, a remarkable area of the Oregon Coast. Hikes with incredible coastal views, Thor's Well – the "drainpipe of the Pacific," camping, and a marine garden await you here.
We hope this post helped you better explore Heceta Head! Check out more posts on the Oregon Coast and even more adventures around the state.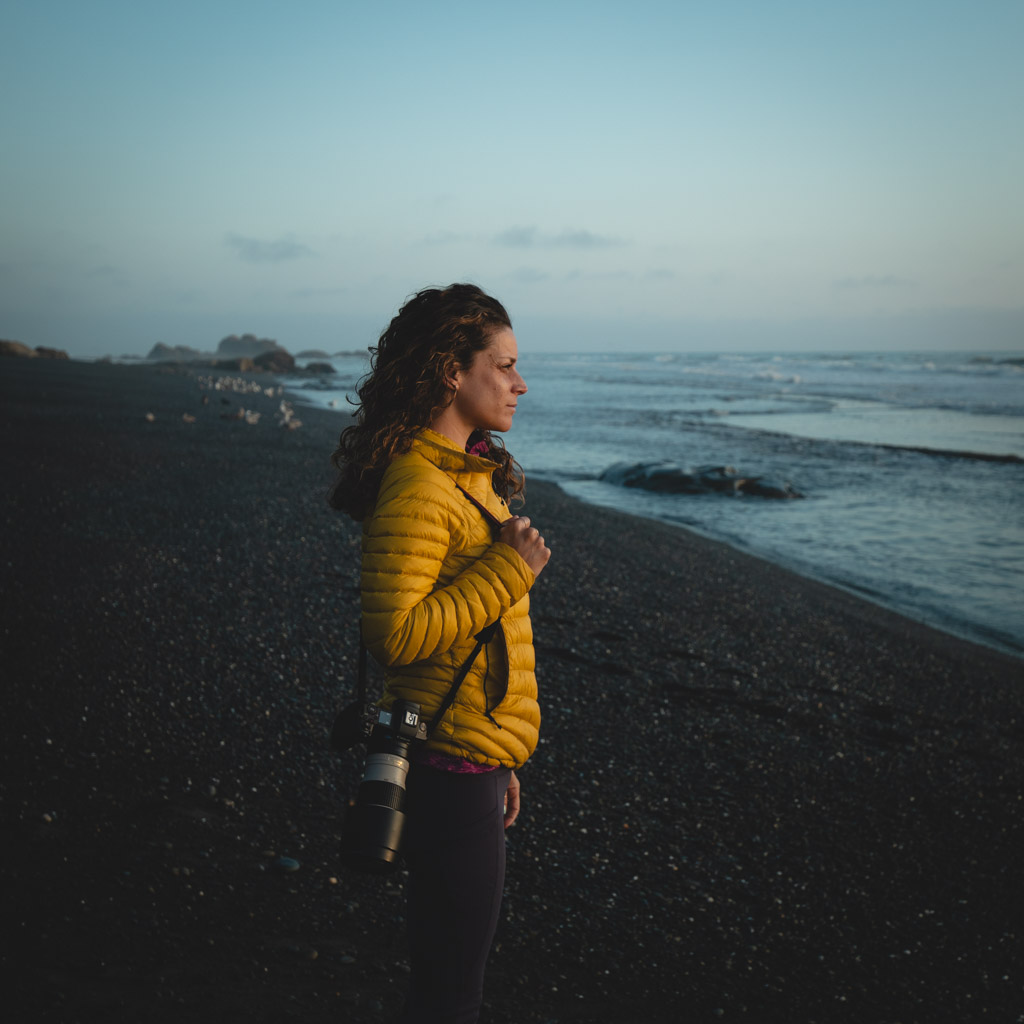 I've been perpetually traveling and living around the world for years but it's hard to beat Oregon and the PNW. After years of road-tripping the area, I guess you can say I know it pretty well! When I'm not writing guides for you, you can catch me somewhere petting a dog, attempting to surf, hiking a volcano, or stuffing my face with bread and cheese.