Lying deep in a rocky canyon, you will find the stunning, dry, and alien Succor Creek. This remote landscape is a mecca for wildlife lovers and those that want to escape busy city life, but it is a bit of a journey to reach it.
Due to Succor Creek that runs through this desert canyon, the walls of rock inside the canyon are in stark contrast to the desert landscape surrounding it. The environment is lush and green along the creek, traveling upwards to form incredible rocky spires that jut dramatically into the skies.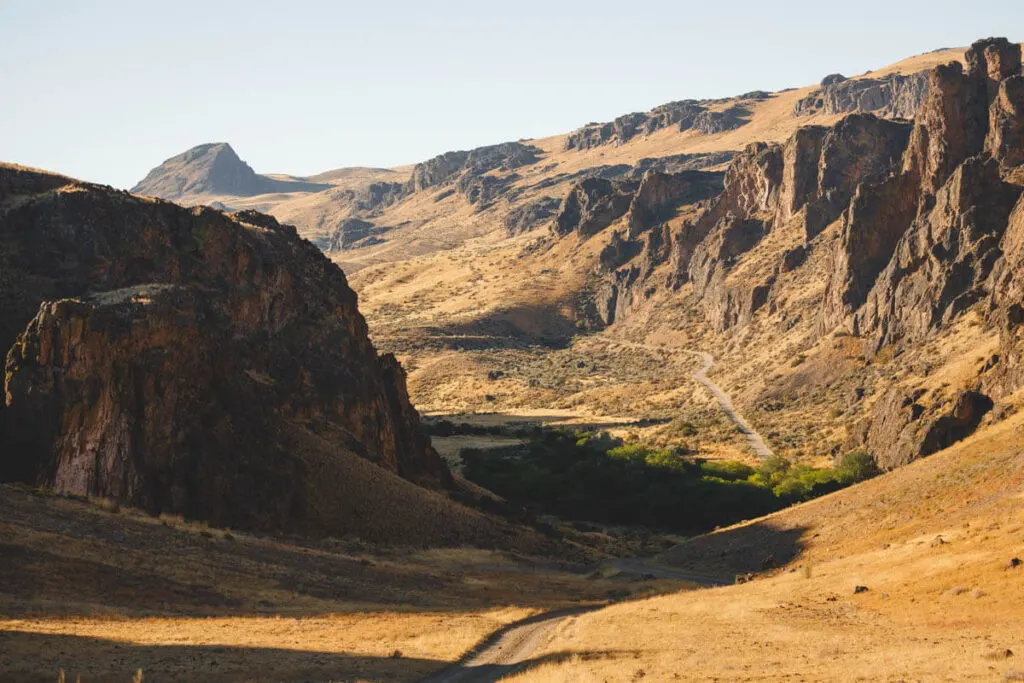 One of the most popular but unusual things here is hunting for rocks, thunder egg rocks! These are, interestingly, the state rock of Oregon and are essentially round rocks, hopefully filled with unique crystal formations.
Geology of Succor Creek
Succor Creek State Natural Area came into being purely thanks to Succor Creek. This body of water forms in southern Idaho meanders its way into Oregon, and flows through a basalt canyon. This part of the river's journey is one of the most interesting, with the river carving its way through the rocks, causing some impressive rock formations.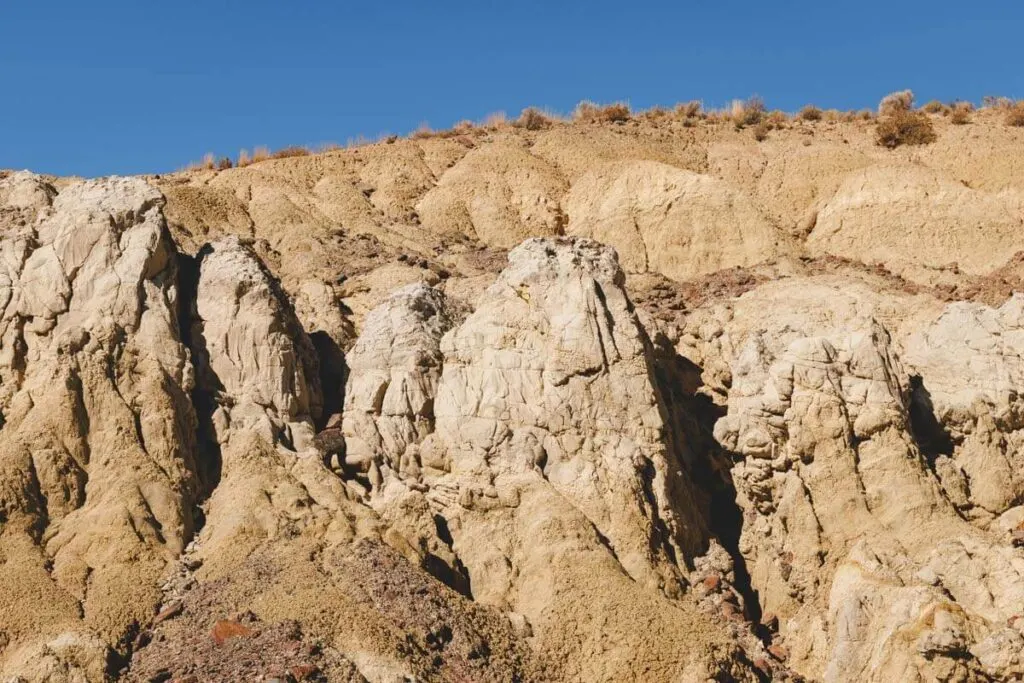 This is Succor Creek State Natural Area. The oldest exposed rock formations here formed 15 million years ago! The figures are made from volcanic sediments from distant explosive volcanoes.
Wildlife of Succor Creek
At first glance, the desolate landscape of Succor Creek may not strike you as a place that will be abundant with wildlife, but you will be surprised. Birdwatchers have a good chance of spotting several species, such as raptors, soaring through the sky.
Just a short walk from the campground, bighorn sheep and mule deer wander the hillside.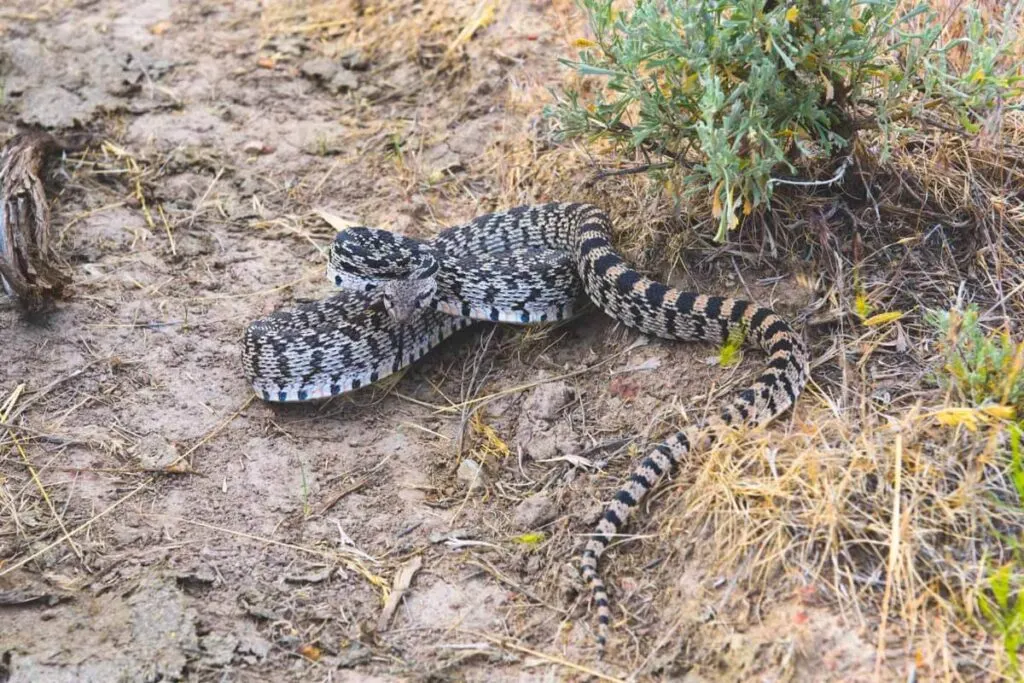 We are going to be honest; there are rattlesnakes and scorpions around too! This is their ideal environment, so it's not uncommon to spot a few on the trails, so be aware and keep your distance, as you are a long way away from any medical care (ekk!).
How to Get to Succor Creek
The difficulty level of getting to Succor Creek depends on where you come from.
If you are coming from the town of Adrian, this is the easier of the routes and can be accomplished by most vehicles. A rough 15-mile dirt road leads from 201 to the park, so you may find the going pretty tough and bumpy, but if our old-school '74 VW Bus can do it, you'll be fine too!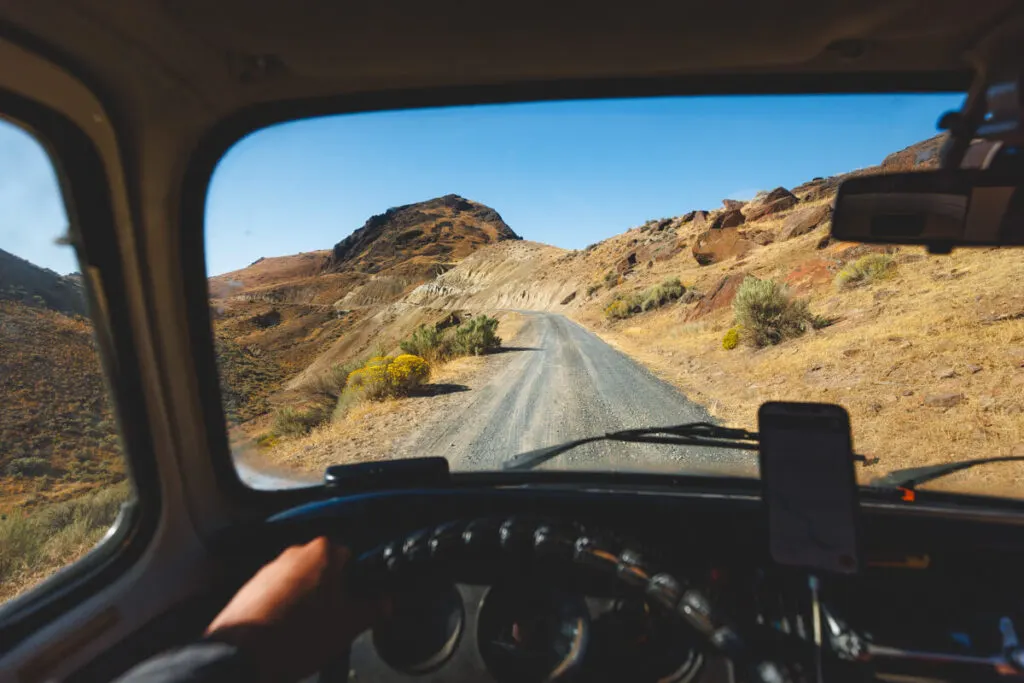 Alternatively, you can reach Succor Creek coming from Jordan Valley. Follow Highway 95 for 18 miles, and then take the turning signposted for Succor Creek. Follow this small side road for just over eight miles, then after turning right, you'll have about ten more miles until you reach Succor Creek.
Road Trip Tips for Succor Creek
If you are coming from Jordon Valley, travel with trailers or RVs is not encouraged due to how narrow the road gets after Leslie Gulch.
If you are looking for the easy way in, it is advised you come from the town of Adrian.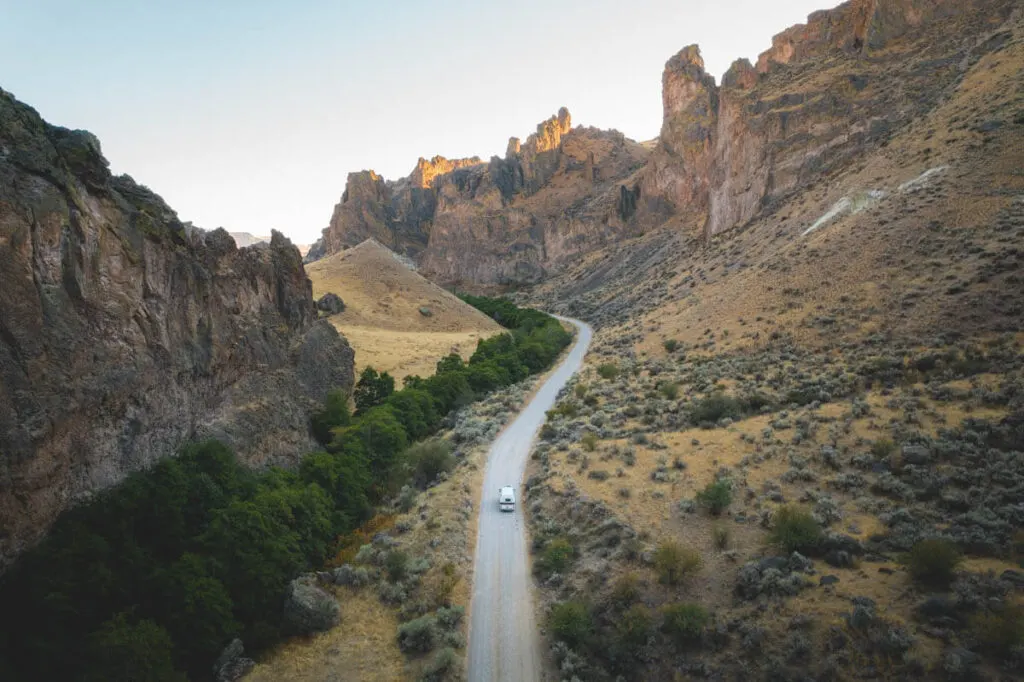 Although it may seem long, it is advisable to drive slowly on these dusty roads and watch out for wildlife.
Download your maps before you set off, as you will not have any cell signal.
Be extremely careful during the wet season or after it rains, as the roads can get even rougher and muddy—perfect for getting stuck in the middle of nowhere, with no reception or help for miles and miles!
The Best Trails at Succor Creek
This is really the main thing to do here! The drive through Succor Creek is STUNNING, but to get to the best bits, you'll have to lace up those hiking shoes and hit the trails.
Sage Creek Trail
Distance: 3.8 miles
Type of Trail: Out & Back
Difficulty: Moderate
Elevation Gain: 341.2 feet
The Sage Creek Trail is a geological wonder. Almost from the get-go, there are incredible rock formations all around you, and the second half of the hike is even better as you descend into a narrow gorge. It's the perfect additional hike if you can't get enough of the rock formations found at Succor Creek.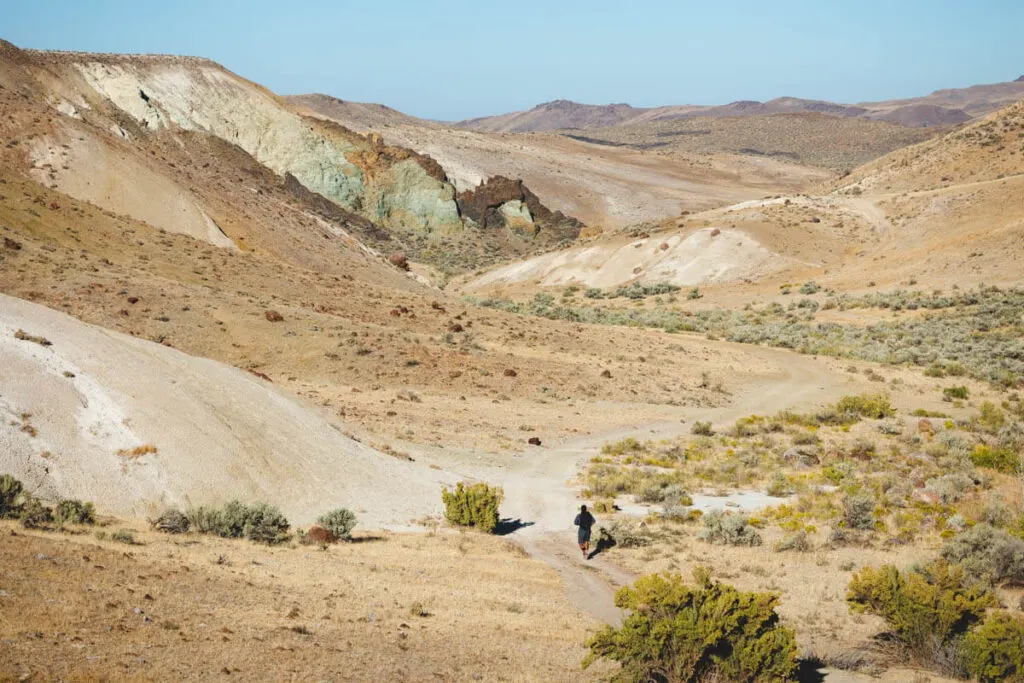 You may be surprised to find a few small waterfalls along the way despite the barren landscape.
Succor Creek Campground Trail
Distance: 3.9 miles
Type of Trail: Out & Back
Difficulty: Moderate
Elevation Gain: 656.2 feet
Starting at the campground, you won't have to roll far from your sleeping bag to reach the trailhead of the Succor Creek Campground Trail. You will begin hiking up the canyon's eastern side, showcasing a spectacular view of this unique natural area.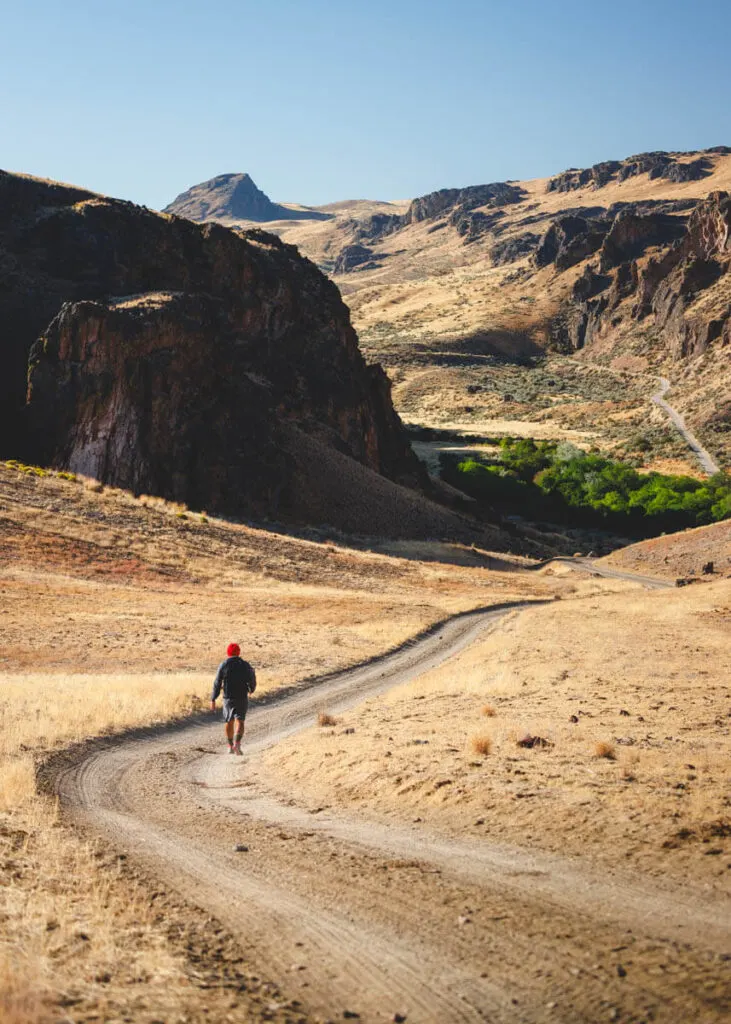 Be aware there is hardly any shade on this hike, so you might want to consider the time of year before you tackle it, as it can get pretty hot.
OHV Trail
Distance: 42.4 miles
Type of Trail: Loop
Difficulty: Hard
Elevation Gain: 4727.7 feet
The landscape surrounding Succor Creek is the perfect place for a bit of an adrenaline rush. This OHV trail lets you take in some of the best this desert landscape offers, with strategic stops along the way.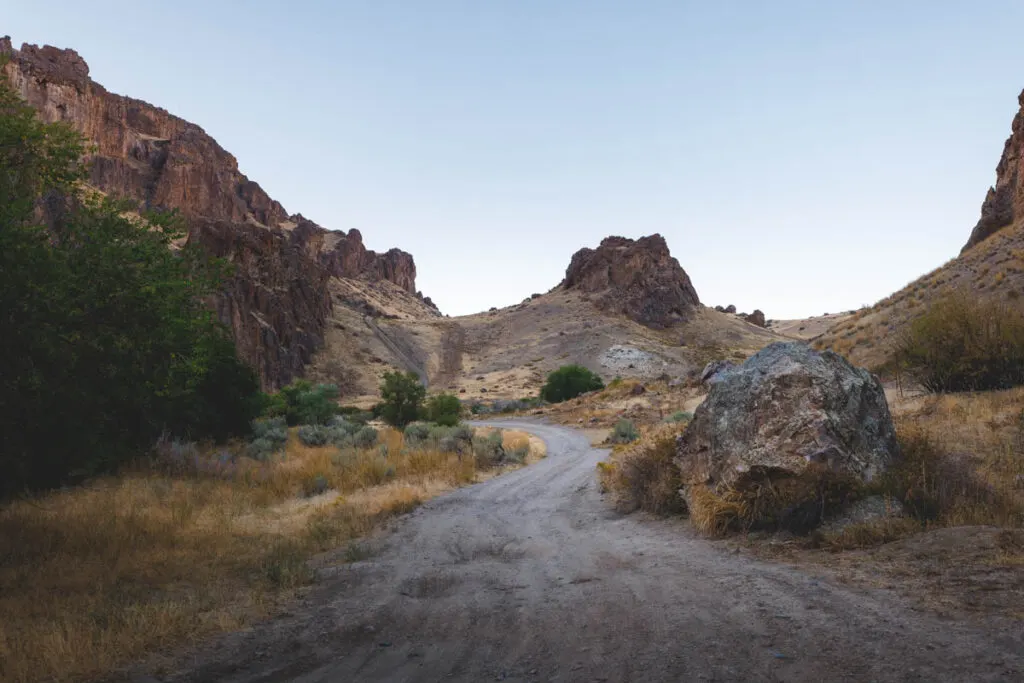 Your first stop is at Devil's Gate, which offers information about a rock climber who unfortunately fell to her death at this point. Heading onwards, your next stop, you can take in the view at a scenic overlook or two. There are a few other rest stops where you can have a bite to eat before carrying on with the trail.
Succor Creek Campground
Succor Creek Campground is small and rustic, but for it to be in keeping with the remote and dramatic surroundings, you wouldn't want it any other way. The campground comprises eight primitive campsites plus 15 walk-in sites. When we say rustic, we mean it—there are vault toilets available but no potable water, so come prepared with camping gear and a true sense of adventure!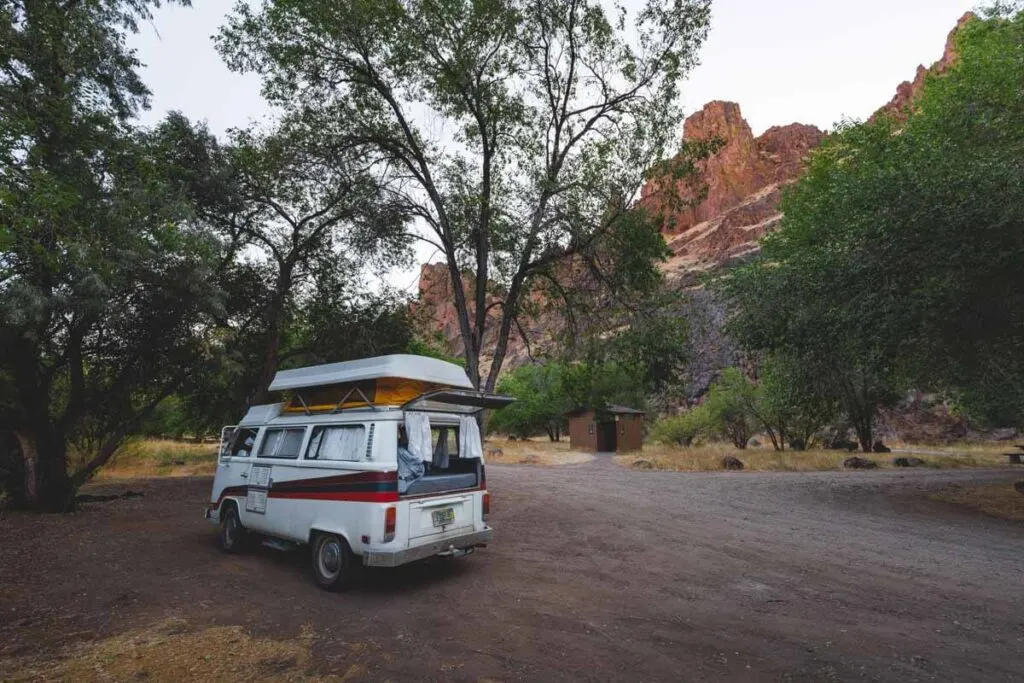 Tips for Succor Creek
There is no cell phone service within the park, so ensure you have downloaded everything you may need before you set off and have let someone know where you are.
It is a remote site, so you need to plan accordingly. Take lots of essential supplies with you on your trip such as food, water, and gas.
Be sensible and do not take any unnecessary risks. The nearest emergency medical service is 33 miles away, and the nearest hospital is at least an hour away.
Stay on the designated roads and camp in the designated spots to avoid causing any damage to the environment.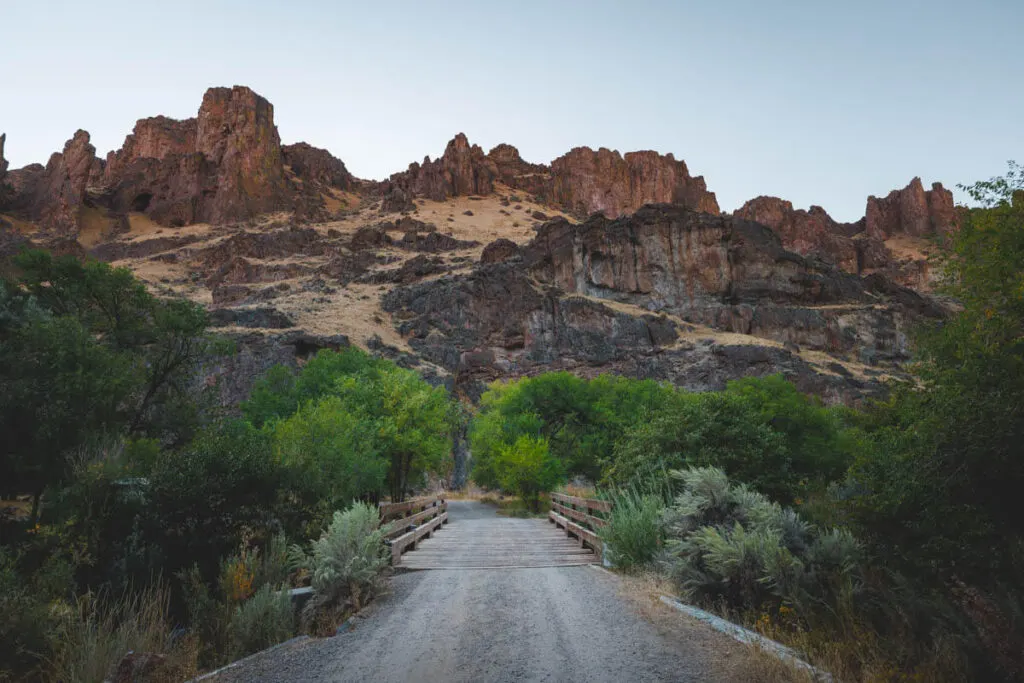 Keep an eye out for thundereggs – the area is well known for these beautiful spherical geodes!
The area can get extremely hot in the summer months, so have plenty of water with you. You should also take sunscreen a hat, and whatever other shade protection you can find!
The terrain is pretty bumpy and uneven, so wear sturdy shoes with a lot of traction.
This goes without saying, but ensure you leave no trace!
This is the ideal environment for snakes and rattlesnakes, so keep a lookout and be alert.
What's Nearby?
Practically nothing, if we're being honest! But here are our favs when you're exploring Eastern Oregon!
The closest thing would be Leslie Gulch, but even that's an hour away. It's well worth the effort if you want to continue exploring Mars, Eastern Oregon! Plus, you're already out here, so you mine as well make it a few days. There are more stunning hikes and even a free campsite down here.
Jordan Valley will be the closest town and gas station, just an hour south of Succor Creek. After we spent a few days in this region, we then saw a real store and even a cafe! There's literally nothing between Owyhee and here. Speaking of…
Lake Owyhee State Park is about 2.5 hours north and is a bigger wonderland of alien landscapes and opportunities to paddle and camp.
We hope this helped you plan your trip to Succor Creek! Check out more Eastern Oregon adventures here!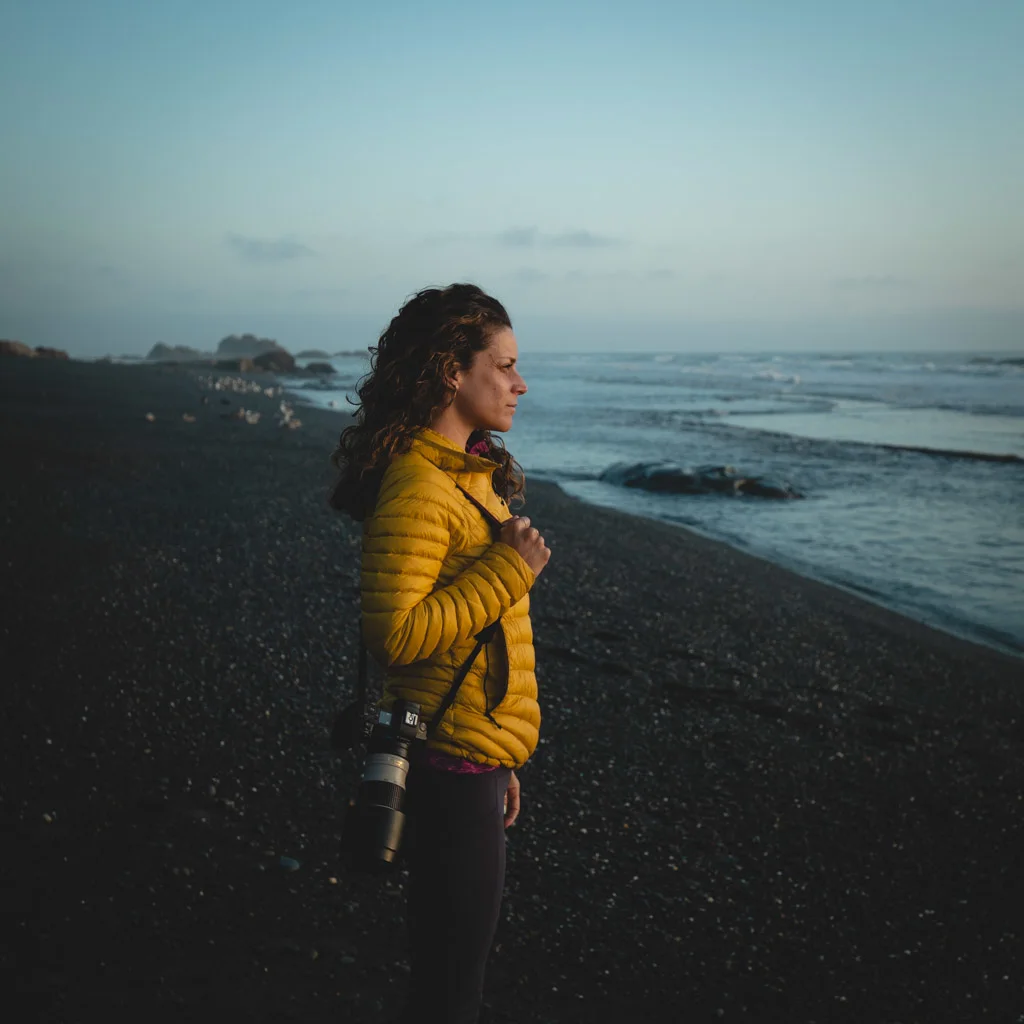 I've been perpetually traveling and living around the world for years but it's hard to beat Oregon and the PNW. After years of road-tripping the area, I guess you can say I know it pretty well! When I'm not writing guides for you, you can catch me somewhere petting a dog, attempting to surf, hiking a volcano, or stuffing my face with bread and cheese.