Located deep in the state's southeast corner lies the lesser-visited town of Jordan Valley, Oregon. Although remote, it is a beautiful area. The surroundings are made up of desert and towering mountains, yet Jordan Valley itself is wide, lush, and green, in stark contrast to the landscape it lies in.
The town itself is small, containing a city park, a school, a church, an RV park, a coffee shop, and a few shops, but this remoteness makes it worth a visit. Plus, you will experience a side of Oregon you may never have known existed.
History of Jordan Valley
---
The first non-native visitors to Jordan Valley were gold rush prospectors, who quickly found the surrounding rivers teeming with riches and, surprisingly enough, decided to stay. They named the area Jordan after Michael Jordan, a party member that first found the area.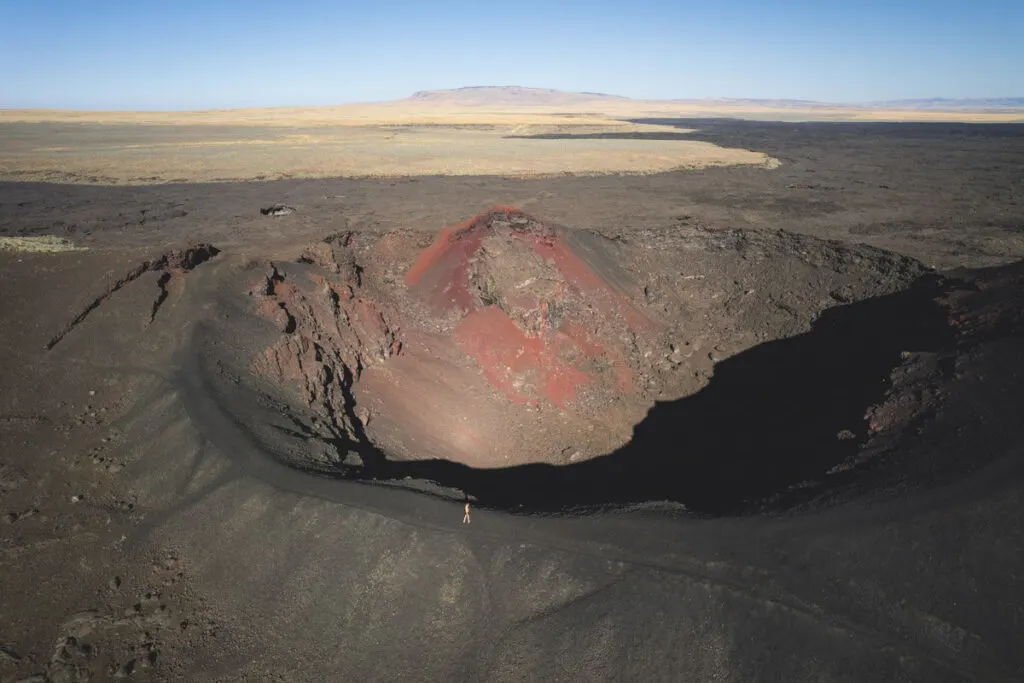 Basque cattlemen followed the gold prospectors, and throughout the years, the town had a very strong Basque community. Today, Jordan Valley, Oregon, is still an agricultural community frequented by hikers and kayakers who wish to share this unique landscape.
Things to Do in Jordan Valley
We can't lie, there's not much here! But a few things are nearby enough, and they are definitely cool if you feel like visiting Mars but won't live long enough to get there…
Pillars of Rome
You don't have to be a geologist to find the unique rock formations of the Pillars of Rome fascinating. These massive formations are over 100 feet high and got their name because they look incredibly like Roman ruins.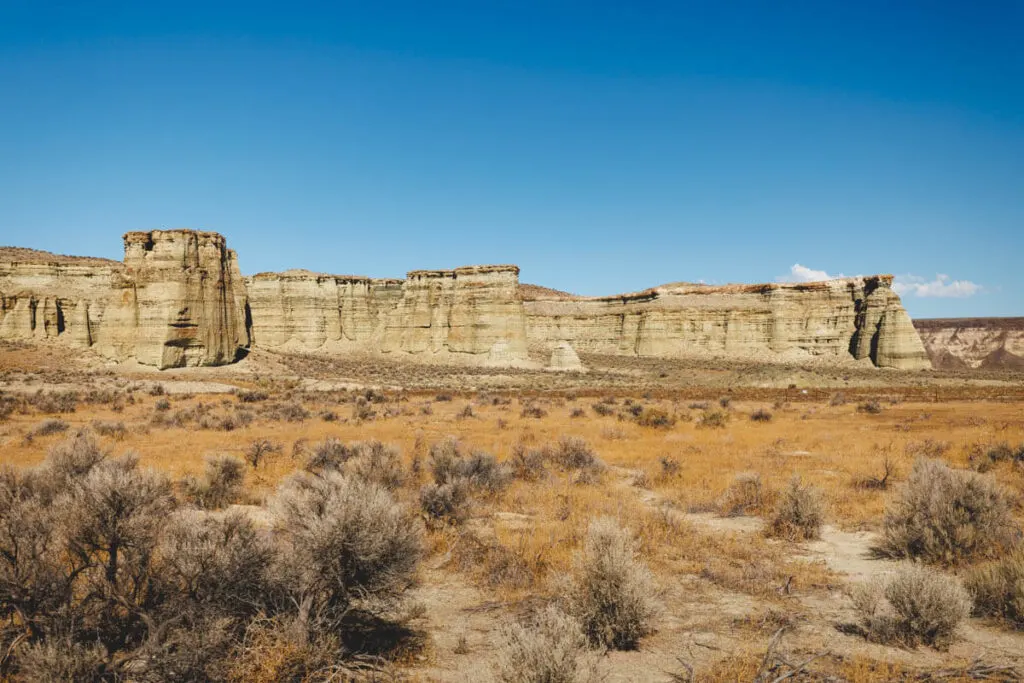 They are about 5 miles long and 2 miles wide, so you won't have to worry about pushing past a crowd of people to get a glimpse; there are pillars for everyone to see. Just head here and you'll find a small pull off to admire them from.
Coffeepot Crater Loop Trail
Distance: 0.5 miles
Type of Trail: Loop
Difficulty: Easy
Elevation Gain: 42.7 feet
The Coffeepot Crater Loop is a great opportunity to explore some of the volcanic landscapes of this part of Oregon. To start the hike, begin on the trail next to the kiosk at the parking lot. The Coffeepot Crater is the largest crater in the volcanic field and sits imposingly next to you as you start the trail that circles it. Look out for the rock's incredible reds, purples, and oranges.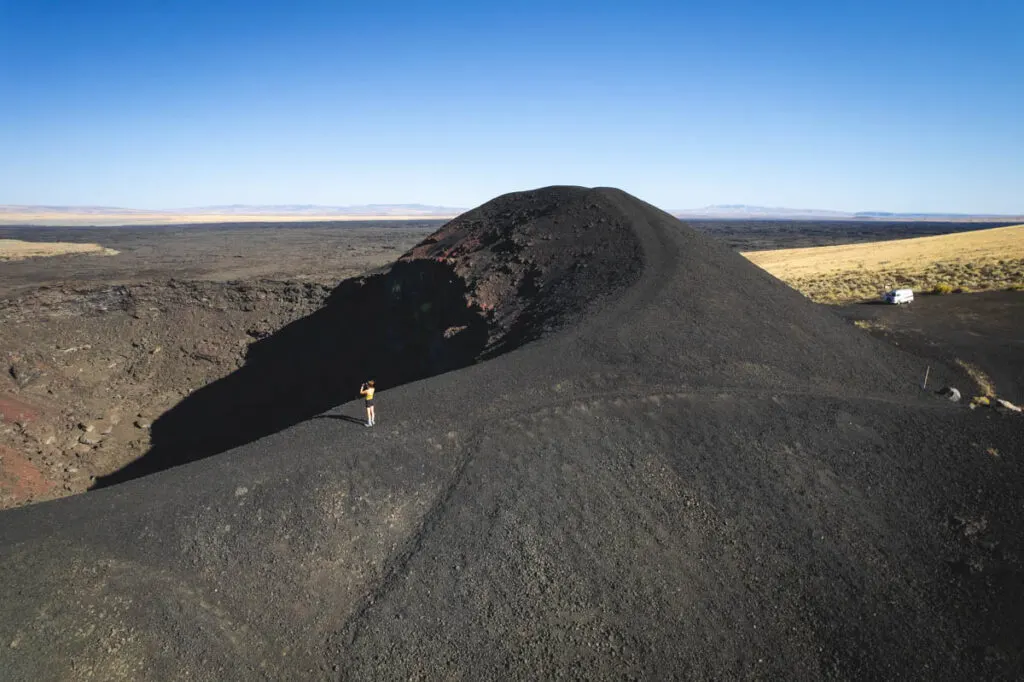 Essentially, the hike takes you in a large circle around the crater. Made of packed dirt, the trail is easy to walk on and navigate, with next to no elevation change. It is pretty epic to know you have walked around one of the youngest lava flows in the country!
Things to Do Near Jordan Valley
If you're willing to drive a bit further out from Jordan Valley, you'll find even more alien landscapes! Do note these spots are about and hour or more away from Jodan Valley, but this small nothing town is about the most "happening town" near these spots!
Leslie Gulch
If you want to feel like you have landed on a different planet, head to Leslie Gulch. This remote wilderness is located at the very edge of the state and remains wild and almost untouched by humans. The towering rocky spires and incredible landscape came about thanks to millions of years of volcanic activity, with the most notable feature being the deep ravine carved out of the rock.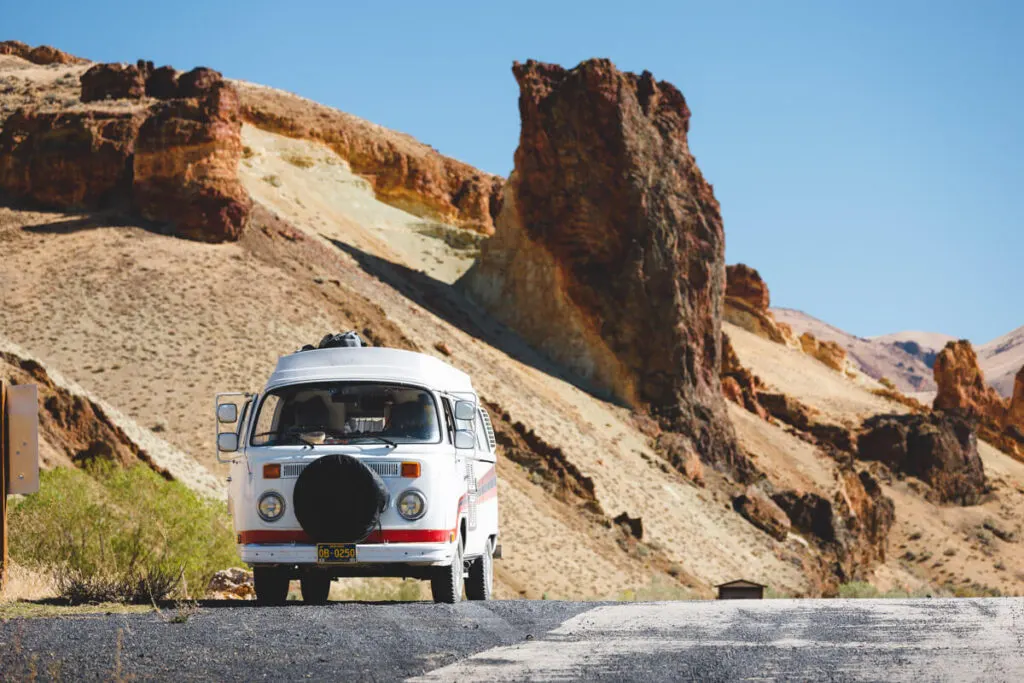 It is pretty remote, with no services and no cell service, so ensure you take everything you need for the trip and follow the leave-no-trace principle. There are some really cool hikes in the area, such as the Juniper Gulch Trail, Dago Gulch Trail, and Upper Leslie Gulch Trail.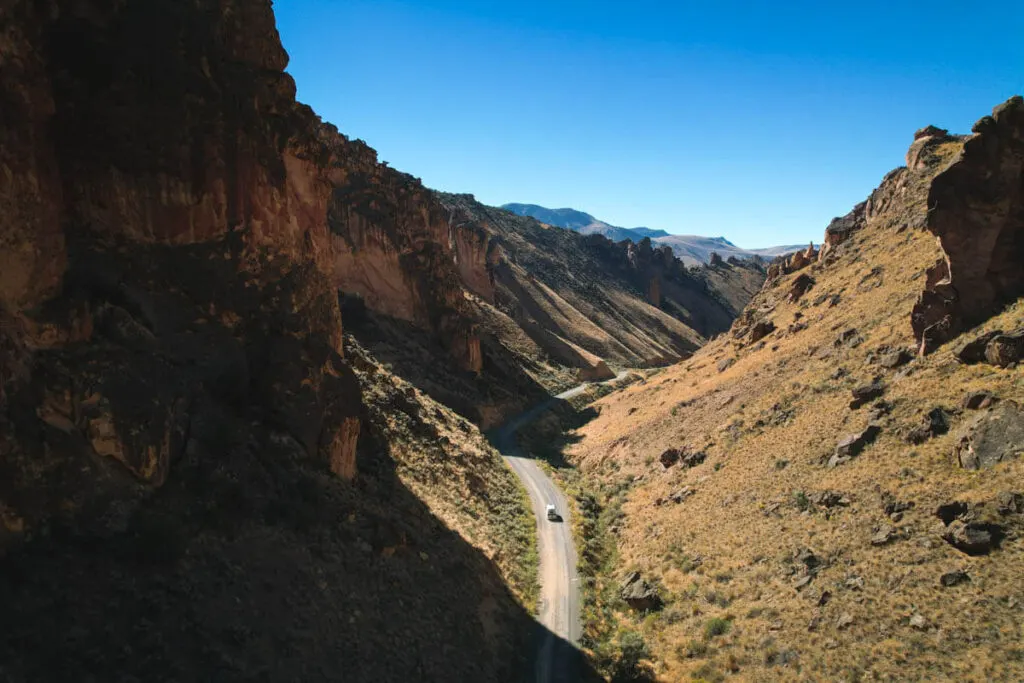 All are seriously cool and offer incredible opportunities to get close to the rock formations. There is also a small campground. You have come all this way, so you might as well spend the night before heading back to Jordan Valley.
---
READ MORE: Your Guide to Leslie Gulch: Oregon's Stunning Alien Territory
---
Succor Creek
Succor Creek could easily be described as an alien landscape (are we seeing a theme here yet?!). Laying in a desert, the area around Succor Creek is dry and desolate, but as soon as you reach the rocky canyon that contains Succor Creek, the landscape suddenly changes to lush and green.
If this wasn't unique enough, the rocks surrounding the creek stick up into impressive rocky spires, creating an area that looks like nowhere else in Oregon.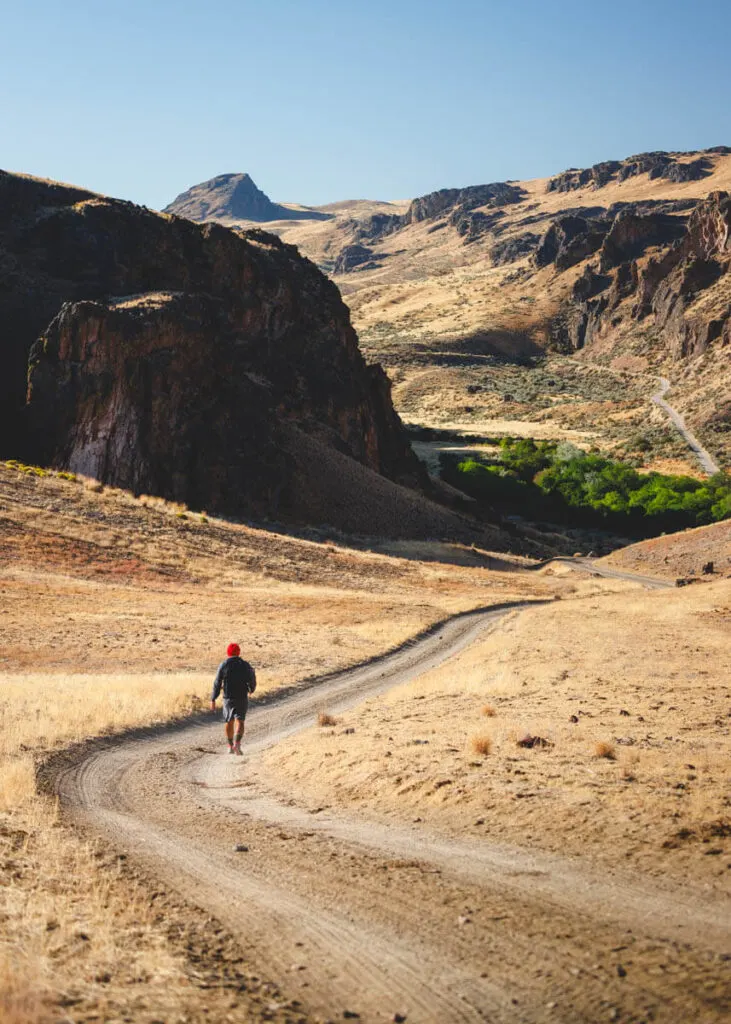 The creek is a popular spot for Thunder Egg hunting, the state rock of Oregon, but these geological wonders are far from the only point of interest. Wildlife watching for bighorn sheep, mule deer, and raptors is also a common activity, as is hiking.
Some of the best trails include the Sage Creek Trail if you want to see incredible rock formations or the Succor Creek Campground Trail for out-of-this-world viewpoints. It is also a fun place to head out on an OHV.
---
READ MORE: Exploring Succor Creek State Natural Area in East Oregon
---
Lake Owyhee State Park
Sitting in the middle of a beautiful mountain and desert landscape lies Lake Owyhee State Park. The state park sits on the edge of Lake Owyhee, a desert reservoir that stretches for 53 miles, formed by the Owyhee Dam.
One of the best things to do here is to take a scenic boat trip up the lake. On your journey, watch for the wildlife that relies on the water to live, such as bighorn sheep and pronghorn antelope. If you are really lucky (or not so lucky), you may be one of the few that sees coyotes or even mountain lions.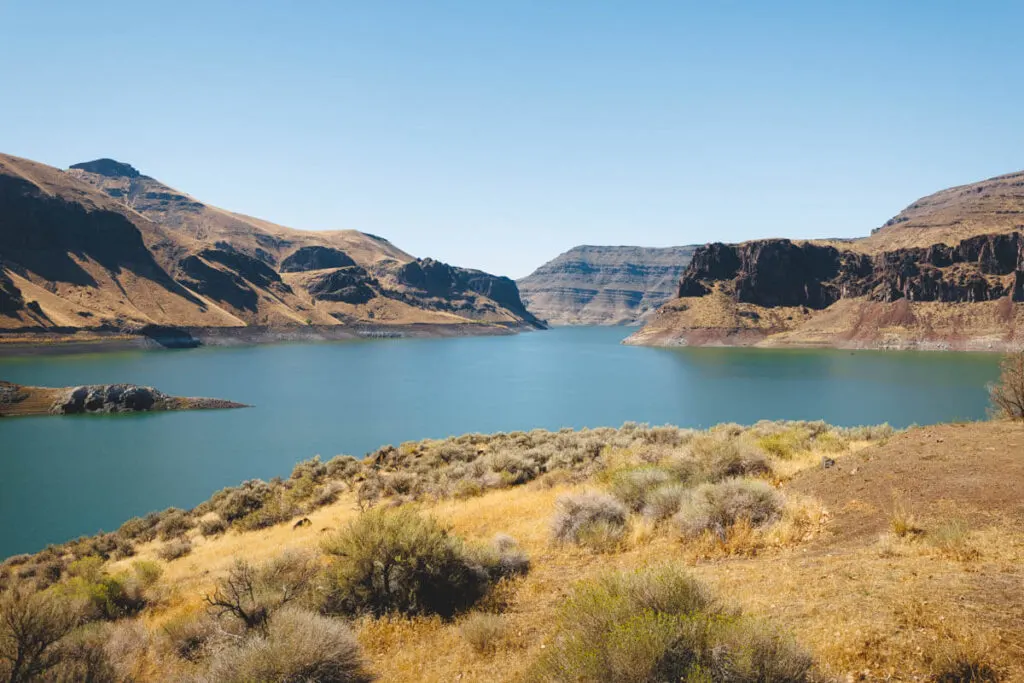 You are much more likely to see golden eagles, however, if you direct your eyes to the air. There are a few hikes and a few campgrounds to base yourself at for your stay, as well as a day-use area if you are only visiting for a short while from Jordan Valley.
Even Further Away From Jordan Valley
Heading out of Jordan Valley? You might want to pop into some of these other epic areas…
Alvord Desert
The Alvord Desert is another vast, otherworldly landscape created from a dried-up lake bed. The ground is cracked and stretches almost as far as the eye can see, and although it may not look like it, it is one of the coolest places to camp in Oregon.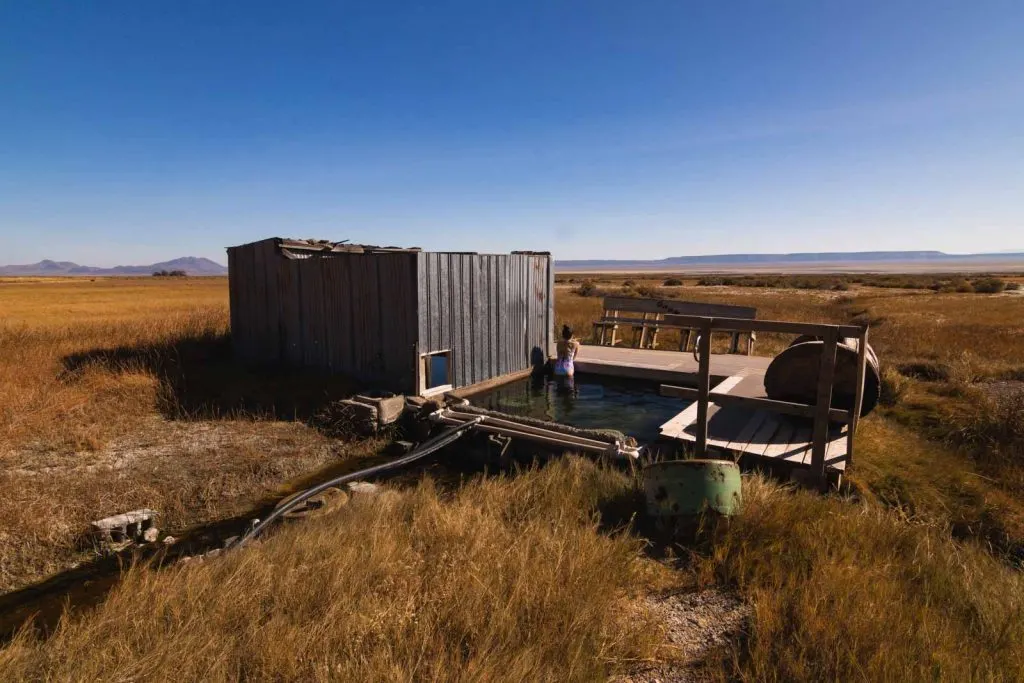 Sure, there is not much to do here other than admire the vast landscape, but it is guaranteed to take your breath away the first time you see it (and the times after that). After a wander on the desert, one of the best ways to relax in the evening is to bathe in one of the small hot springs to ease those aching muscles surrounded by some of the most surreal landscapes in Oregon.
Steens Mountain
Although a fine example of a mountain, Steens Mountain is one of the lesser visited mountains in the state, mainly due to its more remote location. The area has incredible hikes to help you explore, including the Little Blitzen Gorge Trail and the Big Indian Gorge Trail. Alternatively, take the trek to the stunning Wildhorse Lake, where you will literally be walking along a field of lava rock.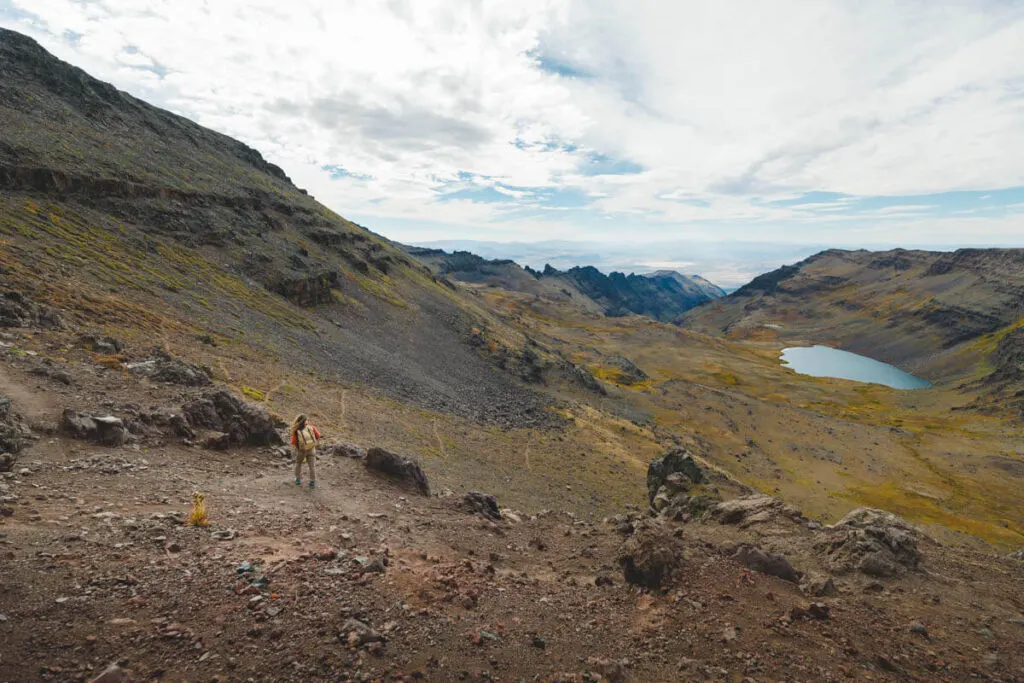 ---
READ MORE: Steens Mountain: Everything You Need to Know!
---
Fields Town and Fields Station
For a glimpse of small-town life in Oregon, head to Fields. Although located in a desert, Fields is a ranching community and maintains much of the small-town charm that makes it special.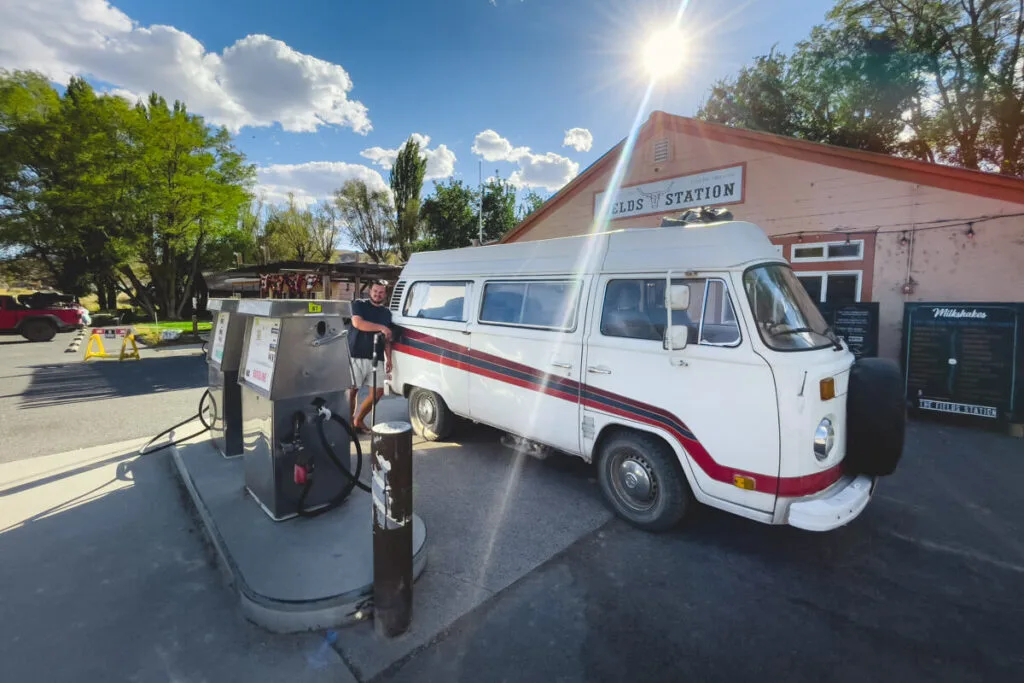 When we say small, we mean it. We are taking not much more than a store, cafe, gas station, hotel, campground, post office, and the residents' houses.
The gas station in the town is famous for a very unique reason. The milkshakes are to die for! In our opinion, it is worth driving all the way to the town for the milkshakes alone. Thick and creamy, and served in their aluminum cups, make sure you try one if you are in the area.
We hope this helped you plan your trip around Jordan Valley!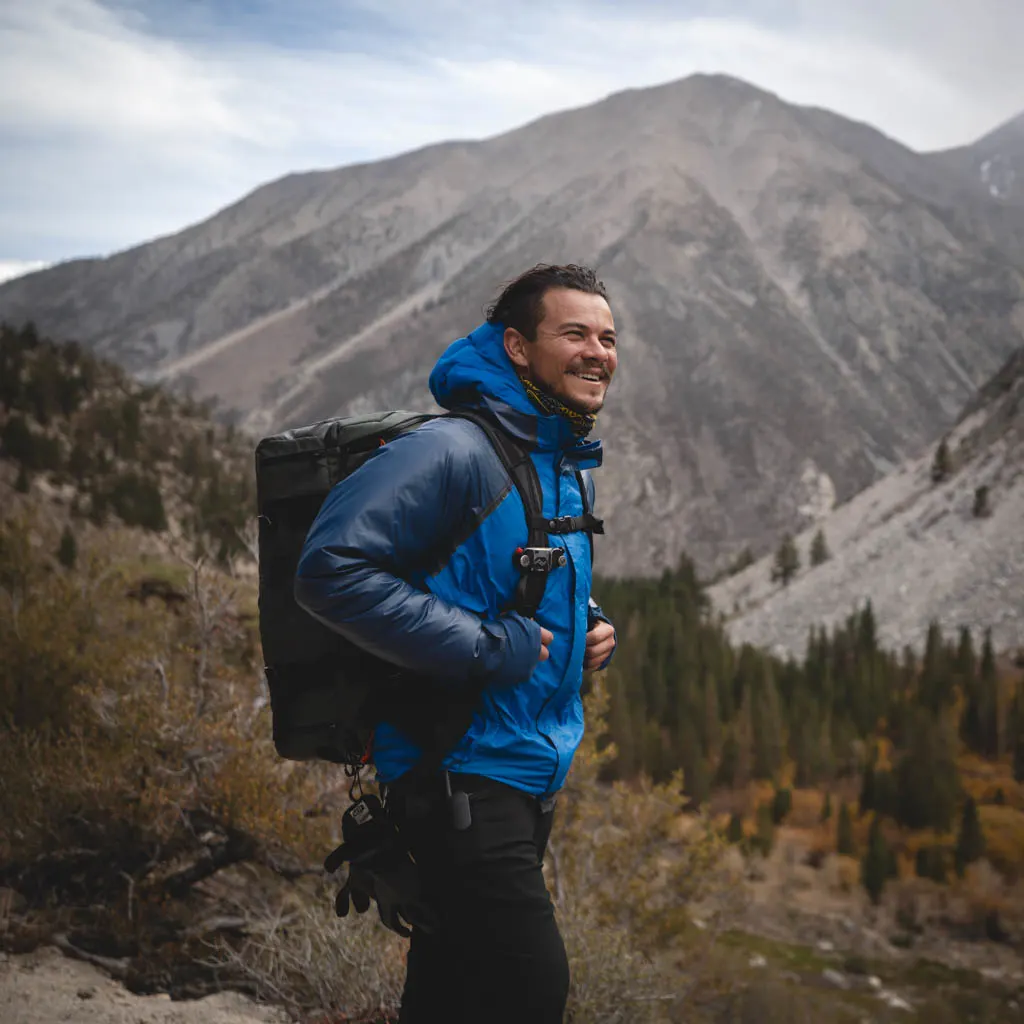 Oregon native and explorer at heart. Loves tackling expeditions around the world and drinking a good beer at the end of the day. PNW obsessed, VW nerd, and surf or snow riding fanatic.