Heading to Umpqua Hot Springs (Toketee Hot Springs) in Oregon? Don't head out just yet! There are a few things to know before soaking in these hot springs so grab my quick tips below to be prepared!
My full story while visiting Umpqua Hot Springs is at the bottom… (It's quite the story!)
Don't forget to check out our guide to Umpqua National Forest too!
Things to Know About Umpqua Hot Springs (AKA Toketee Hot Springs)
---
1. The Road to Umpqua Hot Springs…
It's really really bad. There are potholes galore and you need to take it real slow for about 2 miles until you get to the parking lot. The roads before the hot spring are perfect for sliding on ice too so be sure to check road conditions.
2. It's Not Free!
Nope, Umpqua Hot Spring is not free. You need to bring $5 per vehicle to park here or buy and bring your Northwest pass. (Don't forget to actually display it.)
3. Parking at Umpqua Hot Springs
Parking is a bit tight here when it gets busy! Don't be surprised if you have to end up parking on the side or halfway in the road. And at that point, you can guarantee the hot springs will have little room for you.
4. It's Steep
To get to Umpqua Hot Springs, it's actually a half a mile walk, which is nothing but it's a steep walk up most of the way and on a dirt path with tree roots and rocks. I wouldn't recommend going barefoot but definitely saw people who did.
5. There Are Multiple Pools at Umpqua Hot Springs
Yep, it's not just one but a few pools. There are three main ones with a few smaller ones on a lower tier. One of the pools is covered by a wooden structure so you can be shaded from the elements.
6. They Aren't All Hot
Unfortunately, those smaller, lower pools aren't very hot, they are more like bath water temperature and if it was any colder out, we wouldn't have been able to get in! There are only really three pools that are hot.
---
RELATED: 13 Hot Springs in Oregon You Should Visit
---
7. Nor Are They Clear
I can't lie, the water is often a bit murky which always weirds me out a bit, although I know it's fine. If this is you, just know the pools aren't clear and the bottom is sandy, mixed with brush and stuff! After all, you're in nature so what do you expect? But figured people may want to know.
8. It Gets Really Busy
And with only a few tiny pools, half of which are not hot, it doesn't take long for the tubs to get full. This spot is NO secret. Avoiding weekends and holidays will help. Wintertime is a great time to go but it will require a two-mile snow hike since the road closes.
9. Clothing is Optional
So if you're weirded out by seeing human bodies, or perhaps you're coming with your family, it may be a bit awkward!
Side note: Sorry for the lack of photos for this Umpqua Hot Springs post but I think it would have been pretty rude to take photos with so many people, most of which were naked.
10. No Toilet
There isn't a toilet at Umpqua Hot Springs, there's only a single one at the base of the hike, half a mile back where you parked your car. Don't be gross and pee near the hot springs! (There's a small composting toilet near the hot springs however it was bolted closed when I was here. It may be open during peak season.)
11. Interesting Folks
You may potentially run into… Naked people of all shapes and sizes, naked babies, people smoking weed, drinking, couples taking up a hot tub to themselves… and yeah, all sorts of characters and situations! Just a fair warning!
Exploring Umpqua Hot Springs: What Happen When I Went
We had quite the experience here in Umpqua Hot Springs and I'd love to try it again another day…
My friend Katie and I set off to explore the Umpqua National Forest and we knew Umpqua Hot Springs (also call Toketee Hot Springs) had to be on the list. We slowly maneuvered through the pothole laden road to make it to a nearly full parking lot!
Luckily, we got the last spot that was hardly a parking spot at all.
We changed in the single bathroom located at the trailhead and we hiked up the half-mile. We were greeted with a whole lot of naked butts roaming around and the smell of weed in the air. Neither of us had no problems with any of this, I just wasn't expecting it! All of the top pools were pretty full and really, only large enough for a few people each.
We weren't about to hop in the hot spring with a nude couple that had a tiny bit of extra space, so we made our way down to the lower tiers only to find out the pools were barely warm. We hung out for a bit but unfortunately just had to leave since there wasn't room in the other tubs and nobody looked like they were leaving anytime soon.
We were wet from hopping in the barely warm tubs and were now pretty freezing (This is in the beginning of November). We made the trek back down without changing back and hopped in the car.
Within two minutes of driving, my tire sensor went off and we found, to our horror, we got a flat tire. In the middle of nowhere. Without cell service.
We were so lucky and thankful to our new friend Delawn (spelling?) He introduced himself as "Delawn, like mowing da lawn." I will never forget him! He changed our tire in under ten minutes and we were back on our way to our hotel. (FYI, if you get a flat, go to the LeSchwab in Rosberg, they patched us up so quickly and for free, thanks, guys!)
Should I Visit Umpqua Hot Springs?
Well, why not? As long as you're totally cool with everything I mentioned, you should be fine. Just know that the road is pretty bad but technically can be done with almost any vehicle and that it can get crowded!
It's not going to be the nicest hot springs you've ever been to but it's worth a visit since it's pretty easy to get to. Perhaps evaluate while in the parking lot as the crowds will put you off as it did for us.
We happen to be here on a Sunday and I assume it would have been a bit less crowded if we came during the week.
What to Bring to Umpqua Hot Springs
Towel or sarong
Swimsuit… maybe?
Flip flops (the rocky surface around the pool can be a bit slippery)
Hiking shoes? The hike up is steep and could be muddy if there's been rain. Some people may find the trek better with actual shoes. With that said, I did it in flip flops.
Drinking water
Dry clothes for when you're done, it gets cold!
Rain jacket (I simply brought mine to wear over my wet swimsuit so I didn't freeze! But also didn't care about getting this jacket wet. Worked out really well)
Your pass or $5 in cash! You can see where to purchase a pass here.
Grab yourself a dry bag to bring! If it's wet (it will be) or raining (regular for this area) a dry bag will keep your stuff dry.
What Else is Near Umpqua Hot Springs?
Actually, a lot! I'd highly recommend putting some of the other spots on your list while you're already out here.
Toketee Waterfalls – A gorgeous waterfall that takes less than a half a mile to get to. It's certainly worth the stop and is accessible all year round. Don't forget to display your pass here!
Fall Creek Falls – Another gorgeous waterfall to visit down the road that's open year-round. It's only a mile round trip hike and is still nice enough even if it's not gushing!
Mount Thielsen and Diamond Lake – An intense but super rewarding hike to the top of Mount Thielsen and then a brew while sitting lakeside at night makes for a great day, no? Grab our guide to Mount Thielsen and Diamond Lake.
Tons more waterfalls – There are a TON of waterfalls along North Umpqua Highway… Watson, Susan Creek, Hemlock and Clover just to name a few, there are more waterfall hikes but you'll need a few days!
---
RELATED: Our Guide to Umpqua National Forest: Hikes, Waterfalls, and Lakes
---
We hope this guide to Umpqua Hot Springs was helpful! Check out more things to do in Central Oregon and other adventures around the state.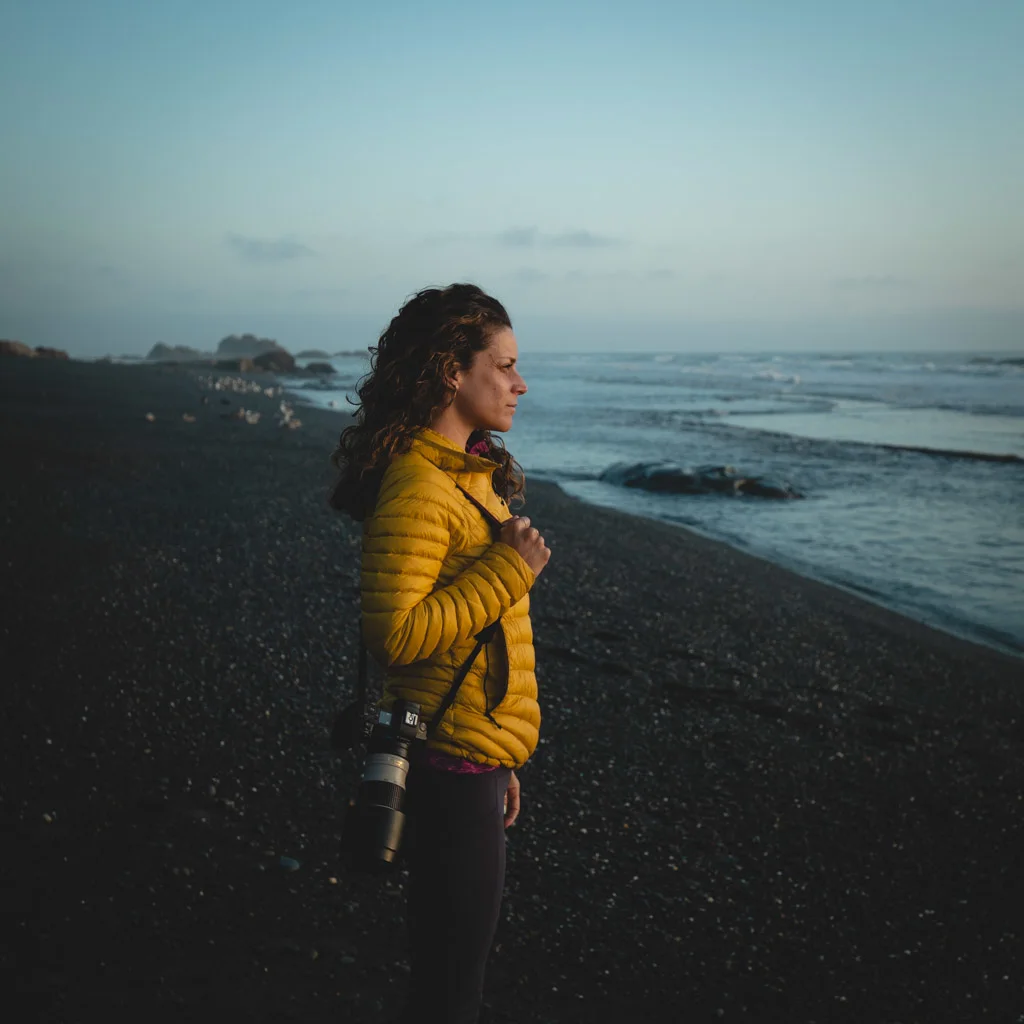 I've been perpetually traveling and living around the world for years but it's hard to beat Oregon and the PNW. After years of road-tripping the area, I guess you can say I know it pretty well! When I'm not writing guides for you, you can catch me somewhere petting a dog, attempting to surf, hiking a volcano, or stuffing my face with bread and cheese.