Accommodation Discounts
Here are some of our favorite ways to book accommodation around Oregon with a discount!
Get a discount on your Airbnb with this link!

Get $10 in credit to Hipcamp. They have unique camping spots!
Get one night for free after collecting 10 nights with hotels.com!
GEAR ON SALE
Our favorite resources for outdoor gear are REI, Columbia, and Backcountry.
Click below to find everything on SALE right NOW!

Passes
You'll probably need a pass at some point during your trip around Oregon (or the surrounding areas). Many recreational areas, state parks, etc will require at least a day pass. Order it now so you don't need to worry about getting one when you get here!
If you're staying more than 5-6 days, just get the year pass! the money eves out and this way you don't need to think about a pass every day. This pass gets you around Washington too!
If you're only passing through you can just grab this cheap day pass!
If you're on a tour of the USA, this year pass gets you into a TON of places around the whole country!
Transportation
Honestly, exploring the PNW (and the whole US) is much better if you have your own transport. Make it an even bigger adventure and rent a van, it's a lot of fun and helps keep costs down on accommodation!

THE best option for RV/van life without having to actually buy one.

Hertz and Sixt often have the best deals on car rentals.
Go-To Gear List
Here are some staple gear items we use time and time again all around the state at the PNW!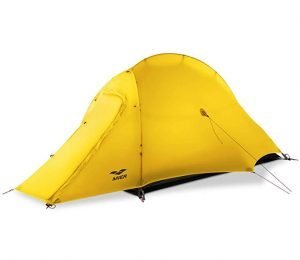 This is our two-person tent. Perfect for camping anywhere and doing backcountry hiking because it's so light and packs up.

Our Grayl filters out bacteria, metals, protozoa, viruses, and more. We never have to worry about water on the trail and we can fill up anywhere!

Are we even an Oregon website if we don't mention Hydroflask?! We use the hell out of ours to keep cold drinks cold and hot drinks hot!
Breaking news; The PNW is rainy!
This dry bag is a rainy day bag, shelter for electronics, lake/beach bag… We always travel with one of these!
We use the simplest set up to keep things easy, cheap, and light. This pot and pan is all you need. Grab a burner and a fuel canister and you're good.
How else will you have coffee in the morning? I mean, I guess you could slurp it out of the pot but we recommend a carabiner mug.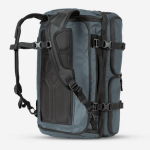 For an all-rounder bag that hits ALL the marks we need, we love our WANDRD bag. They are weatherproof (essential in the PNW), they have tons of pockets, camera gear access, and more. We're pretty obsessed!

Depending on where you're camping and what time of year, you'll need a warm and snuggly sleeping bag that packs down into a small bag like this one.

If you're camping in the wildernesses for a few nights you'll need a heavy-duty backpack to carry all your gear.